Unearth Hidden Gems in Warsaw: Your Essential Guide to Poland's Dynamic City
Warsaw, Poland's vibrant capital, is a city where history and modernity blend seamlessly. From the charming cobblestone streets of the Old Town to the skyline-dominating Palace of Culture and Science, Warsaw's unique blend of architectural styles is a visual testament to its resilient spirit.
As you embark on your exploration of Warsaw, you'll encounter a treasure trove of historical gems, from royal palaces and stately castles to poignant museums. You'll stroll through lively squares, immerse in vibrant local culture, and marvel at panoramic city views. Yet, there's also a cutting-edge side to Warsaw that's equally captivating – think interactive science centers, modern art galleries, and trendy food scenes.
Curious about what not to miss in this dynamic city? Well, you're in luck. This blog post is designed to guide you through the top 10 best attractions in Warsaw, each promising a unique insight into the city's rich history, culture, and its ever-evolving charm. So, let's dive in, and discover why Warsaw truly is a traveller's paradise!
Here are the 10 best places to visit in Warsaw:
1. Łazienki Królewskie w Warszawie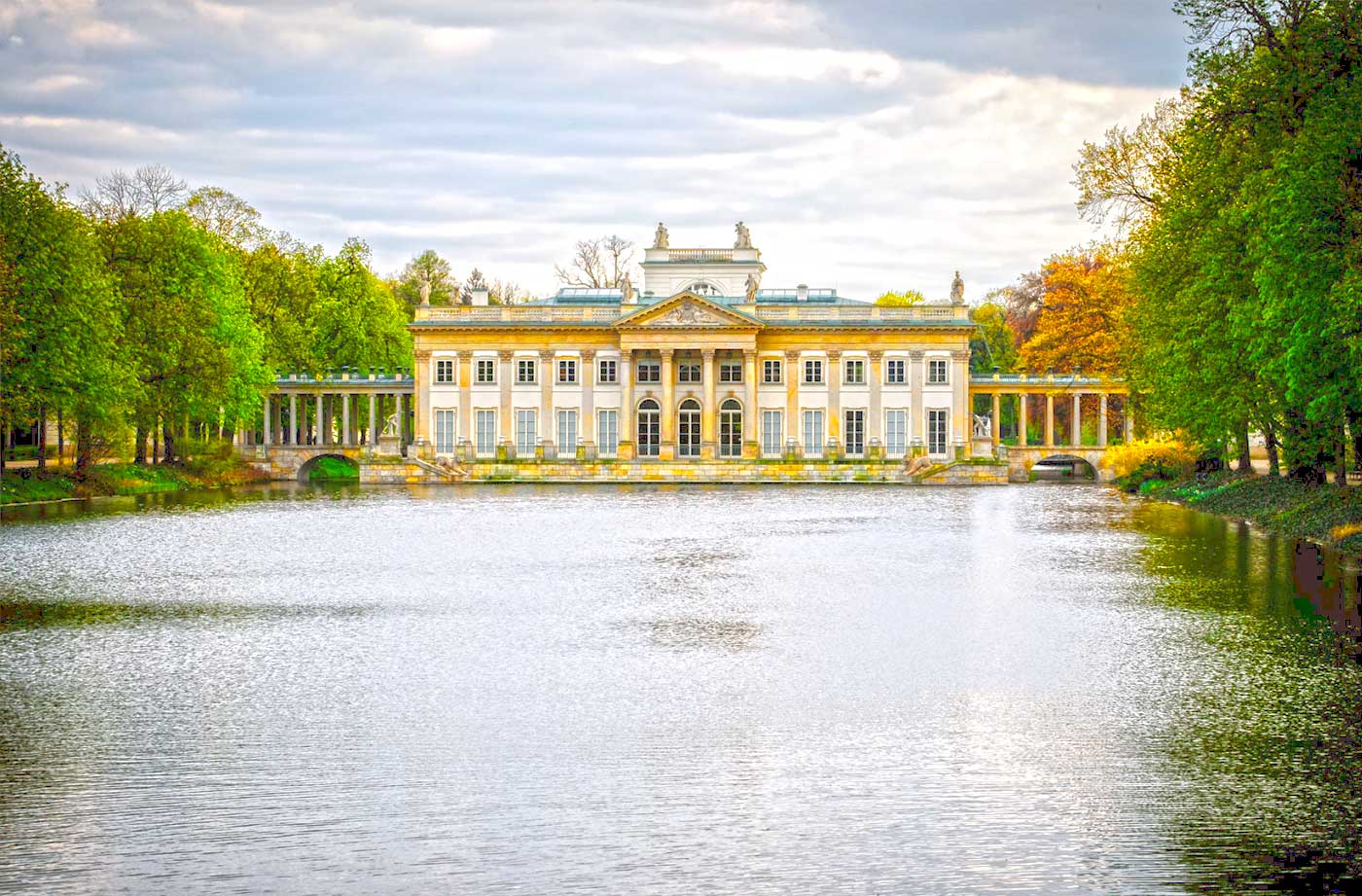 Delve into the heart of Warsaw, Poland, where you'll find Łazienki Królewskie, or Łazienki Park. This magnificent park- and palace-complex offers a blissful retreat from the city bustle. As the largest park in Warsaw, it covers over 76 hectares of the city center, and is named after the 'Bathhouse' which was converted into a palace.
The park boasts several notable landmarks, including the majestic Palace on the Isle, the Old Orangery, the White House, and the Myslewicki Palace. Immerse yourself in the grandeur of the past as you explore the meticulously restored interiors, dotted with masterpieces of European art. But don't forget to explore the gardens themselves, studded with statues, fountains, and enchanting walkways. The park also serves as a habitat for peacocks and other exotic birds. Whether you're a history enthusiast or a nature lover, Łazienki Park is a must-visit on your Warsaw adventure.
2. Old Town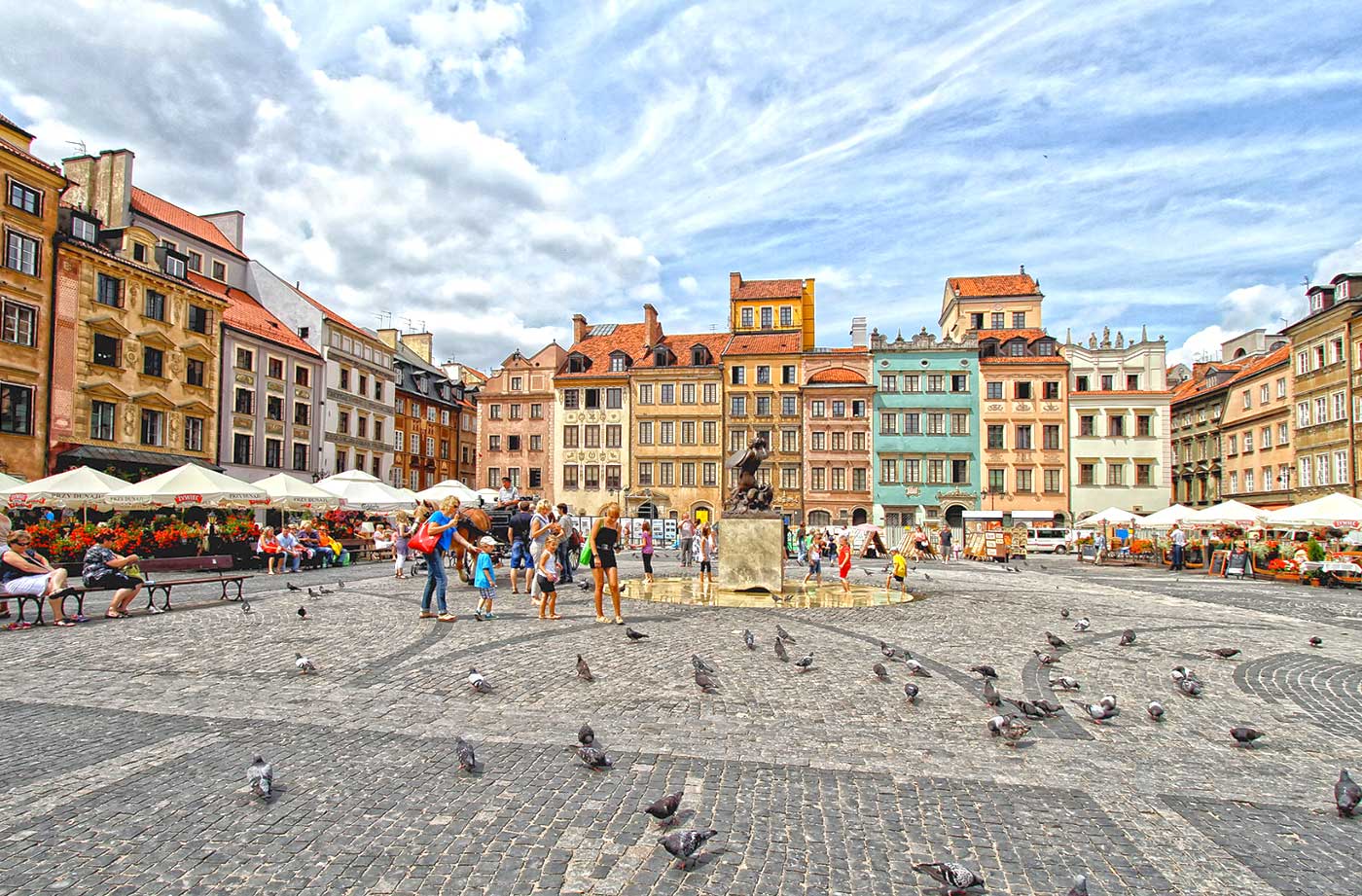 Stepping into the Warsaw Old Town is like taking a stride back in time. The historic heart of the city, rebuilt to perfection after World War II, is a UNESCO World Heritage Site, renowned for its picturesque cobbled streets, medieval layout, and stunning architecture.
The Old Town Square, surrounded by colorful burgher houses and chic cafes, offers a lively atmosphere filled with street artists, performers, and bustling terraces. The square is dominated by the statue of the Warsaw Mermaid, the city's symbol. Just a stone's throw away is the Royal Castle, an impressive monument with a rich history that is certainly worth a visit.
Take time to wander through the winding lanes, discovering hidden gems and history at every corner. Visit the city walls, Barbican, and St. John's Cathedral to get a full understanding of the city's past. The Warsaw Old Town is a radiant mix of history and modernity, and a captivating must-see for any traveler visiting the city.
3. POLIN Muzeum Historii Żydów Polskich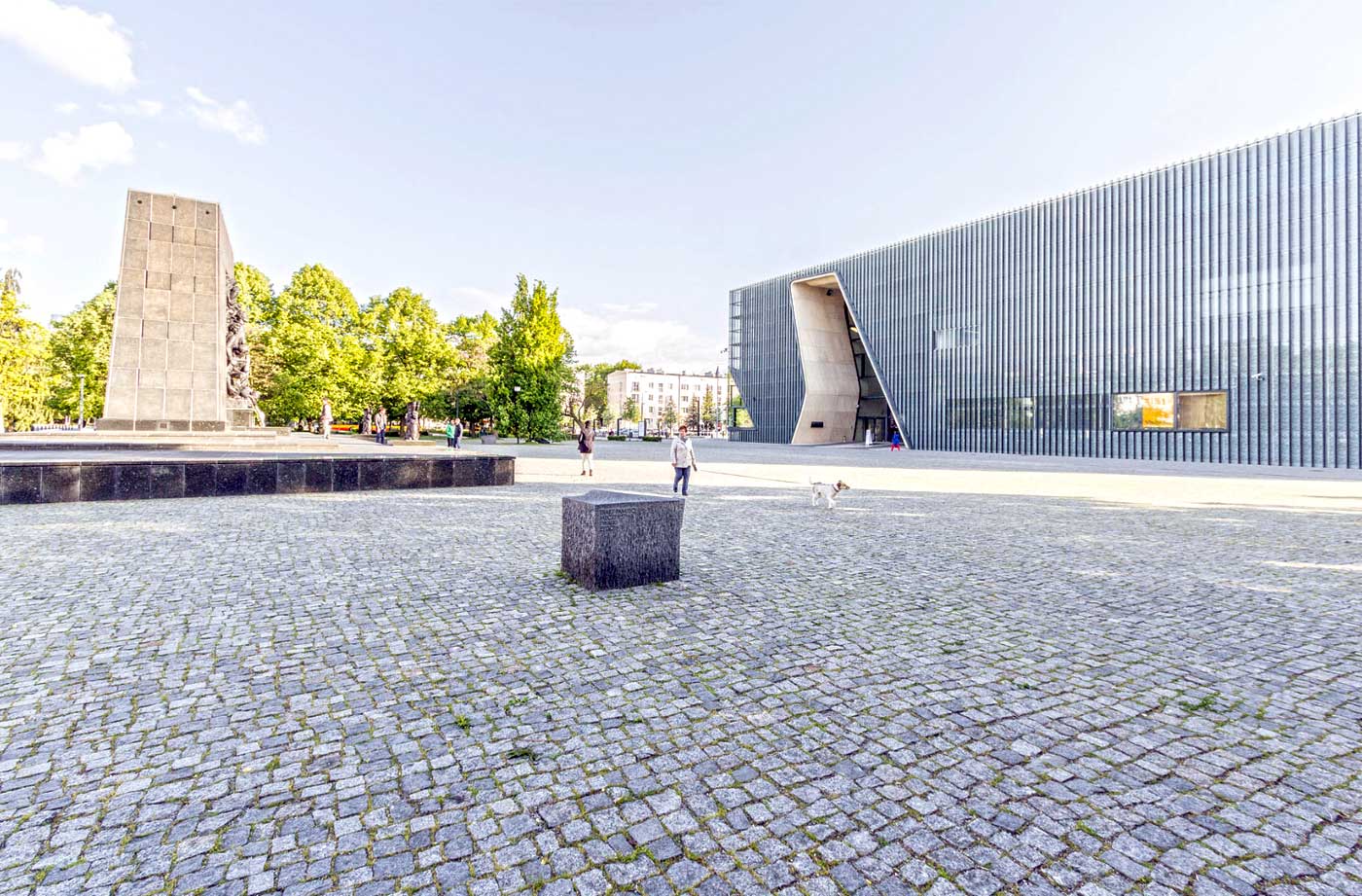 Standing as a bold testament to a thousand-year history, the POLIN Museum of the History of Polish Jews is a compelling attraction for any visitor in Warsaw. The award-winning museum is situated on the site of the former Warsaw Ghetto and delves deep into the rich tapestry of Jewish life that flourished in Poland over centuries.
The museum's eight galleries take you on an immersive journey, from the medieval times when Jews first arrived in Poland, through the golden age of Jewish culture, to the horrors of the Holocaust and beyond. With its cutting-edge multimedia installations, it offers a vivid narrative that is as educational as it is emotional. Noteworthy exhibits include a replica of the Gwoździec synagogue and an impressive interactive map of pre-war Jewish Warsaw.
Visiting the POLIN Museum provides a nuanced understanding of the complex past, making it a key part of your Warsaw itinerary. Its poignant storytelling invites contemplation and recognition of Jewish heritage in Poland, leaving an indelible mark on its visitors.
4. Muzeum Powstania Warszawskiego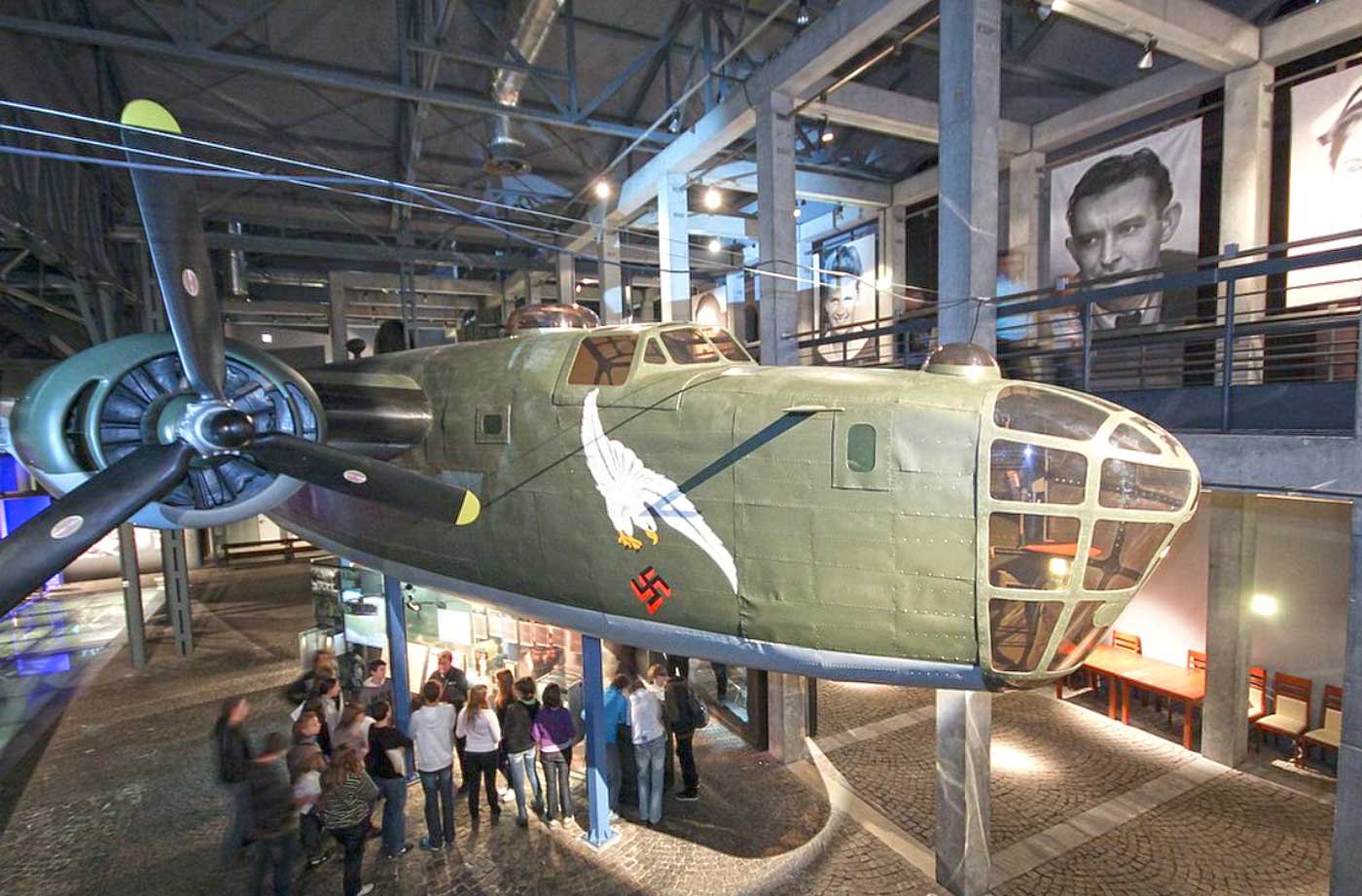 A pivotal point in Warsaw's history comes to life at the Warsaw Uprising Museum, or "Muzeum Powstania Warszawskiego." This modern and interactive museum is dedicated to the Warsaw Uprising of 1944, a heroic and tragic 63-day struggle to liberate World War II Warsaw from German occupation.
Visitors are led through the chronological course of events, highlighting the bravery and sacrifices of the resistance fighters. Exhibits include original photographs, personal testimonies, and artefacts, while multimedia displays create an immersive experience. Key installations include a full-size B-24 Liberator and a replica of the city's sewer system used by the insurgents.
Whether you're a history enthusiast or a casual traveler, a visit to the Warsaw Uprising Museum will leave you with a profound understanding of the Polish capital's resilience and spirit. It is a sobering and moving tribute to those who fought and fell for their city's freedom.
5. Museum of King Jan III's Palace at Wilanow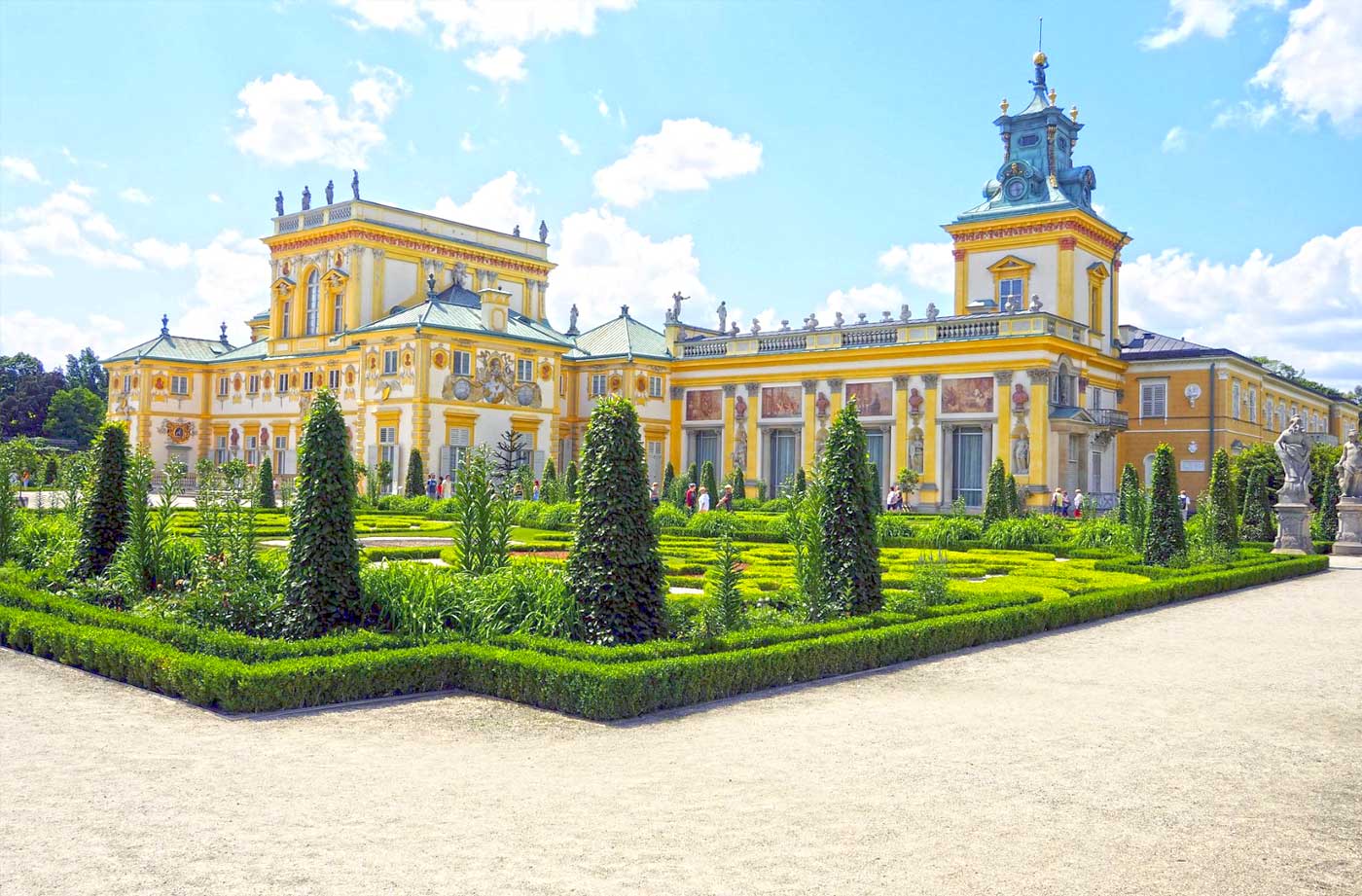 Bask in the grandeur of Polish history at the Museum of King Jan III's Palace at Wilanów, a remarkable testament to the country's royal past. This Baroque palace, often referred to as 'The Polish Versailles,' served as a summer residence for King Jan III Sobieski, one of Poland's most esteemed monarchs, and stands as a jewel of European royal architecture.
Stepping inside the Palace, visitors are treated to an extensive collection of artwork and royal furniture, offering insight into the luxury and aesthetics of the 17th-century Polish nobility. From regal portraits to precious ceramics and fabrics, each exhibit tells a story about the king's reign and lifestyle.
Don't miss the chance to wander around the palace's beautifully landscaped gardens, filled with sculptures, fountains, and a range of flora. Whether you're exploring the opulent interiors or enjoying the peaceful outdoors, a visit to Wilanów Palace promises a unique journey into Poland's regal history.
6. Rynek Starego Miasta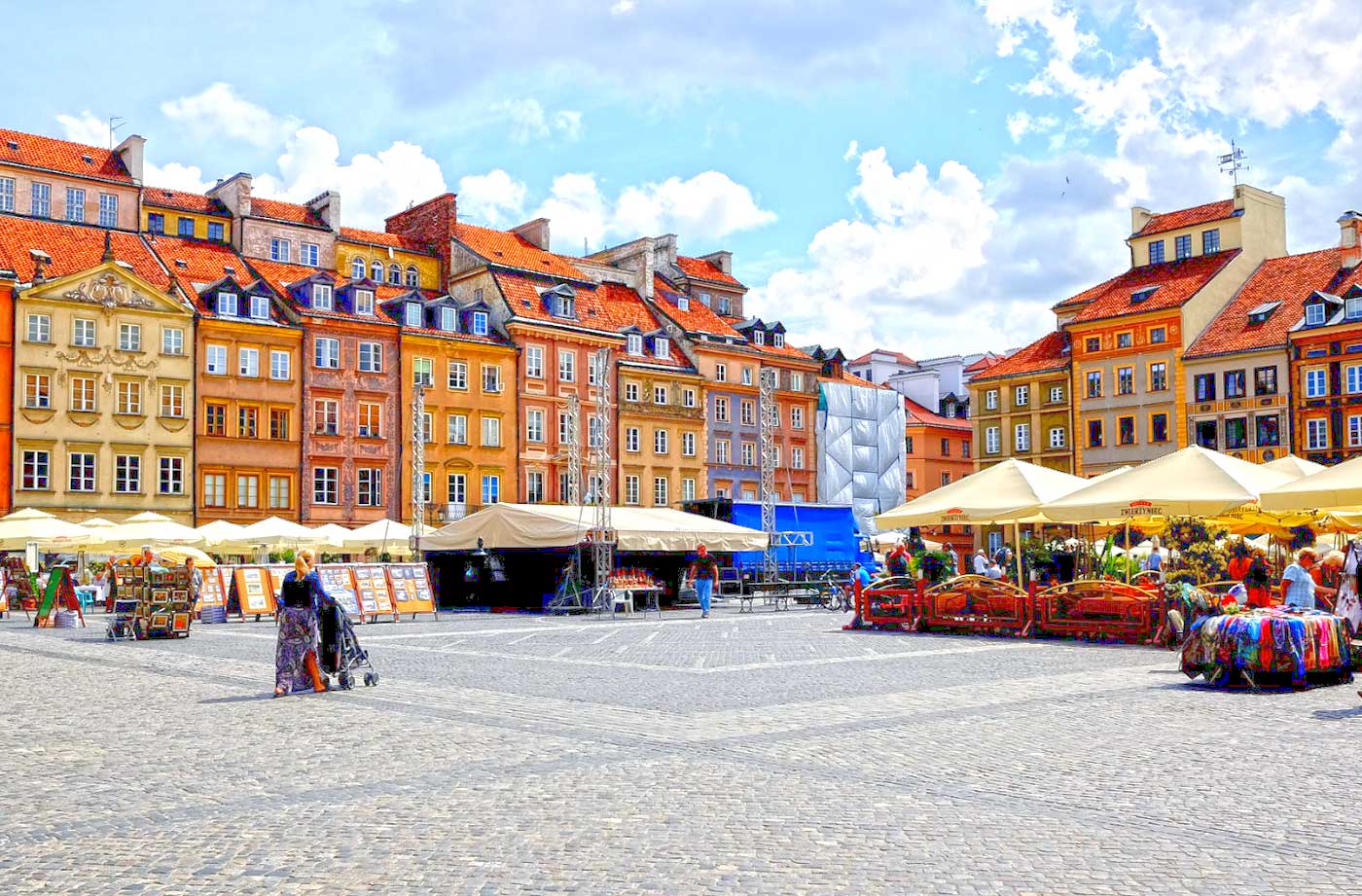 Located in the heart of Warsaw's Old Town, Rynek Starego Miasta, or Old Town Market Place, is a charming square that brims with history and color. The oldest part of the city, the square is surrounded by vibrant, reconstructed houses that replicate the 17th and 18th-century originals, with each facade featuring unique architectural details.
The square is a lively hub of activity, filled with street artists, musicians, and bustling outdoor cafes and restaurants. In the center stands the Warsaw Mermaid, a bronze statue symbolizing the city's protective spirit. Nearby, you'll find the Historical Museum of Warsaw, providing an excellent overview of the city's past.
Whether you're sampling traditional Polish cuisine, shopping for unique local crafts, or simply taking in the scenic beauty, Rynek Starego Miasta is an enchanting place to immerse yourself in Warsaw's rich cultural tapestry. The ambiance is especially magical at night when the buildings are beautifully lit, casting a warm glow over the cobblestones.
7. Copernicus Science Centre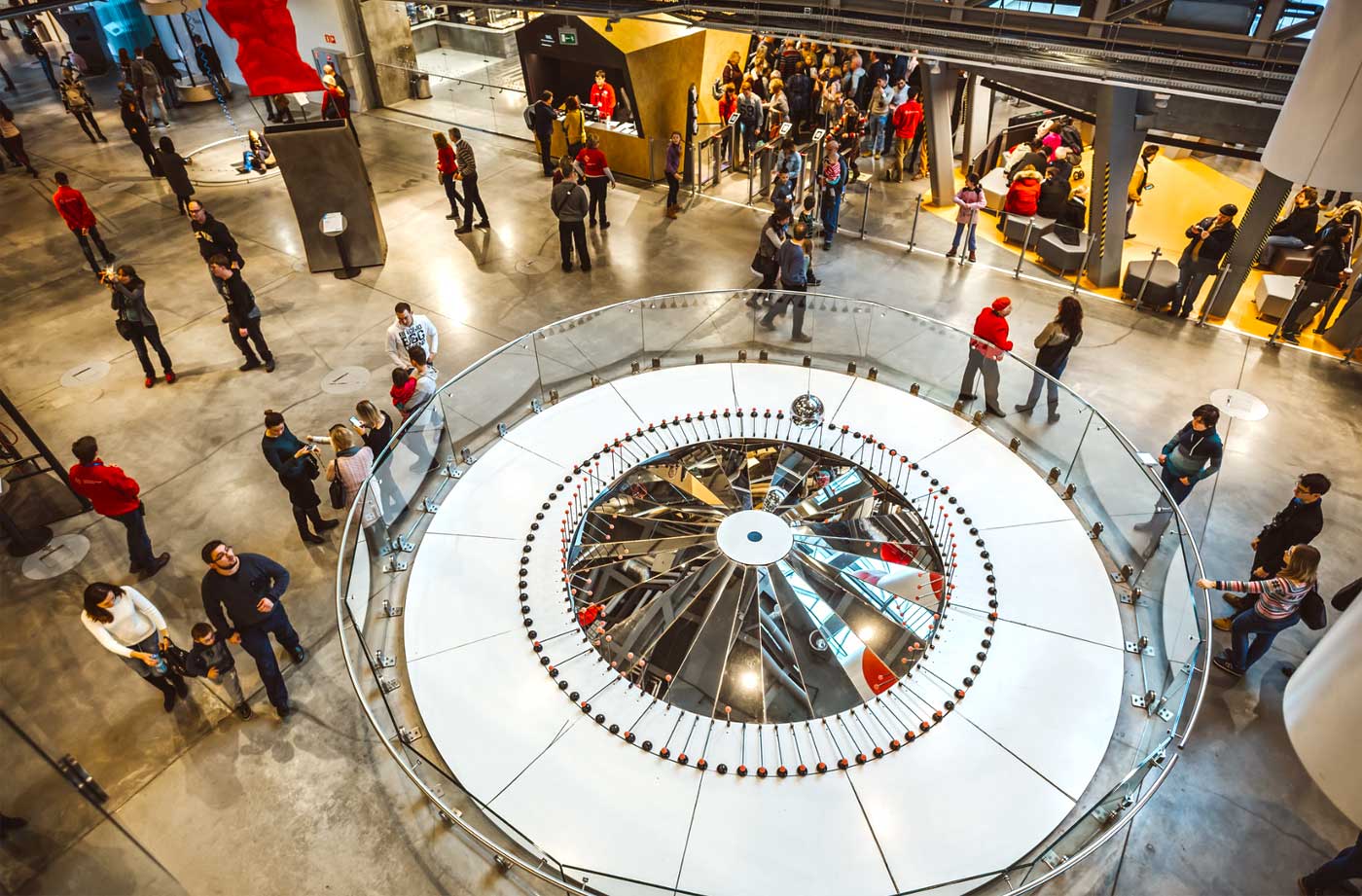 Unleash your inner scientist at the Copernicus Science Centre, one of the largest and most advanced establishments of its kind in Europe. Located on the banks of the Vistula River in Warsaw, this ultra-modern facility offers a plethora of interactive exhibits that make learning fun and engaging for visitors of all ages.
The centre's six galleries, covering themes such as "LightZone", "Roots of Civilization" and "Human in the Environment", invite you to explore the world of science through hands-on experiments. Whether you're experiencing the laws of physics in real-time or delving into the mysteries of human biology, the Copernicus Science Centre caters to all scientific curiosities.
If you're looking for a break from history and art, or travelling with kids, this is a must-visit. Its accompanying planetarium, the Heavens of Copernicus, is another highlight, offering mesmerizing journeys across the universe. Interactive, educational, and entertaining, a visit to the Copernicus Science Centre adds a different dimension to your Warsaw journey.
8. Zamek Królewski w Warszawie – Muzeum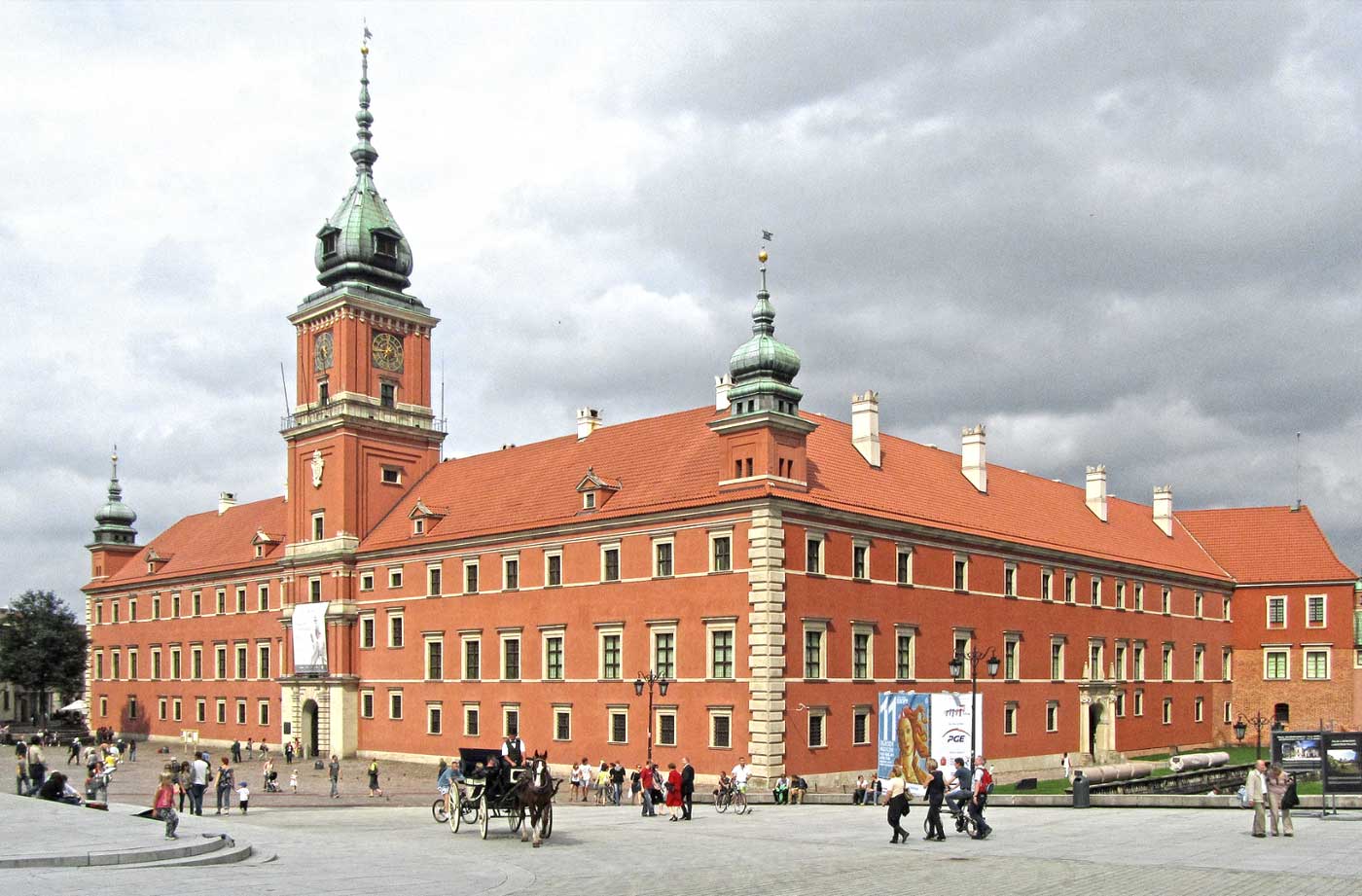 Standing majestically at the entrance to the Old Town, the Royal Castle in Warsaw, or "Zamek Królewski w Warszawie – Muzeum," serves as a powerful symbol of the city's resilience and rich heritage. Originally the official residence of Polish monarchs, this spectacular castle was painstakingly reconstructed after its near-total destruction during World War II.
Inside, visitors can explore an array of opulent rooms adorned with exquisite artwork, intricate stucco work, and fine period furniture. Highlights include the Throne Room, the sumptuously decorated Marble Room, and the royal apartments. The castle's Lanckoroński Collection is particularly noteworthy, featuring masterpieces by Rembrandt.
From its role as the king's residence to the birthplace of the Polish Constitution, the Royal Castle is steeped in Polish history and national identity. As you wander through its lavishly restored chambers, you can't help but feel a connection to the past, making it an unmissable stop on your Warsaw tour.
9. Castle Square (Plac Zamkowy)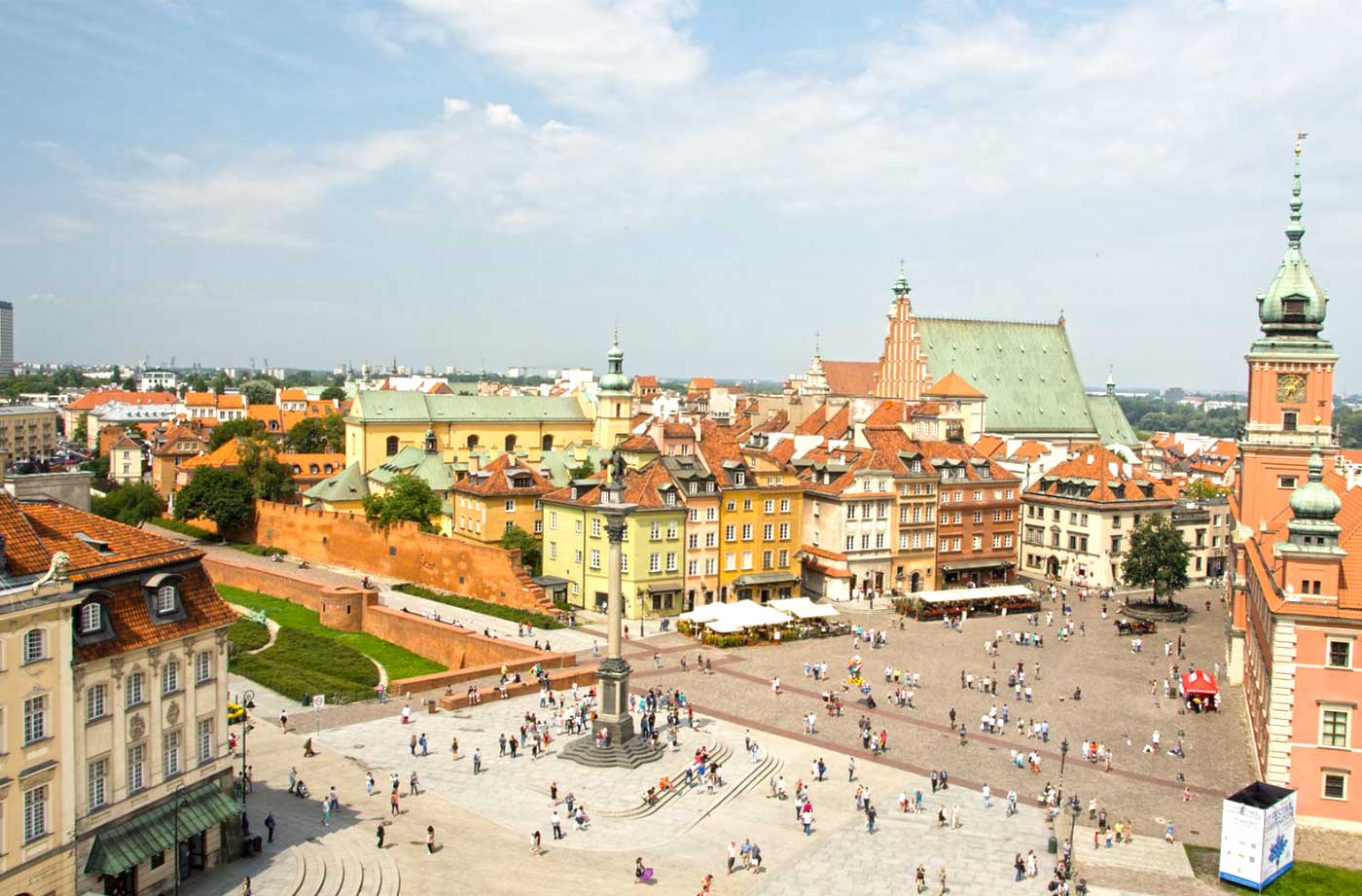 As the gateway to Warsaw's Old Town, Castle Square, or "Plac Zamkowy," is one of the city's most iconic and vibrant spots. Framed by the impressive Royal Castle to the east and a semicircle of colourful historic townhouses, this cobblestoned square is both a popular meeting place and a significant historical site.
In the center of the square stands the towering statue of King Sigismund III Vasa, the monarch who moved Poland's capital from Krakow to Warsaw in the 16th century. This column is one of the city's most recognizable landmarks and a popular meeting point.
Castle Square is not only about history; it's also a hive of activity, filled with street artists, musicians, and outdoor cafes. With its lively ambiance and stunning architecture, Castle Square offers a delightful blend of past and present, making it a must-visit spot in Warsaw. Whether you're there to delve into history, soak in the atmosphere, or simply enjoy a leisurely stroll, Castle Square is sure to captivate.
10. Palace of Culture and Science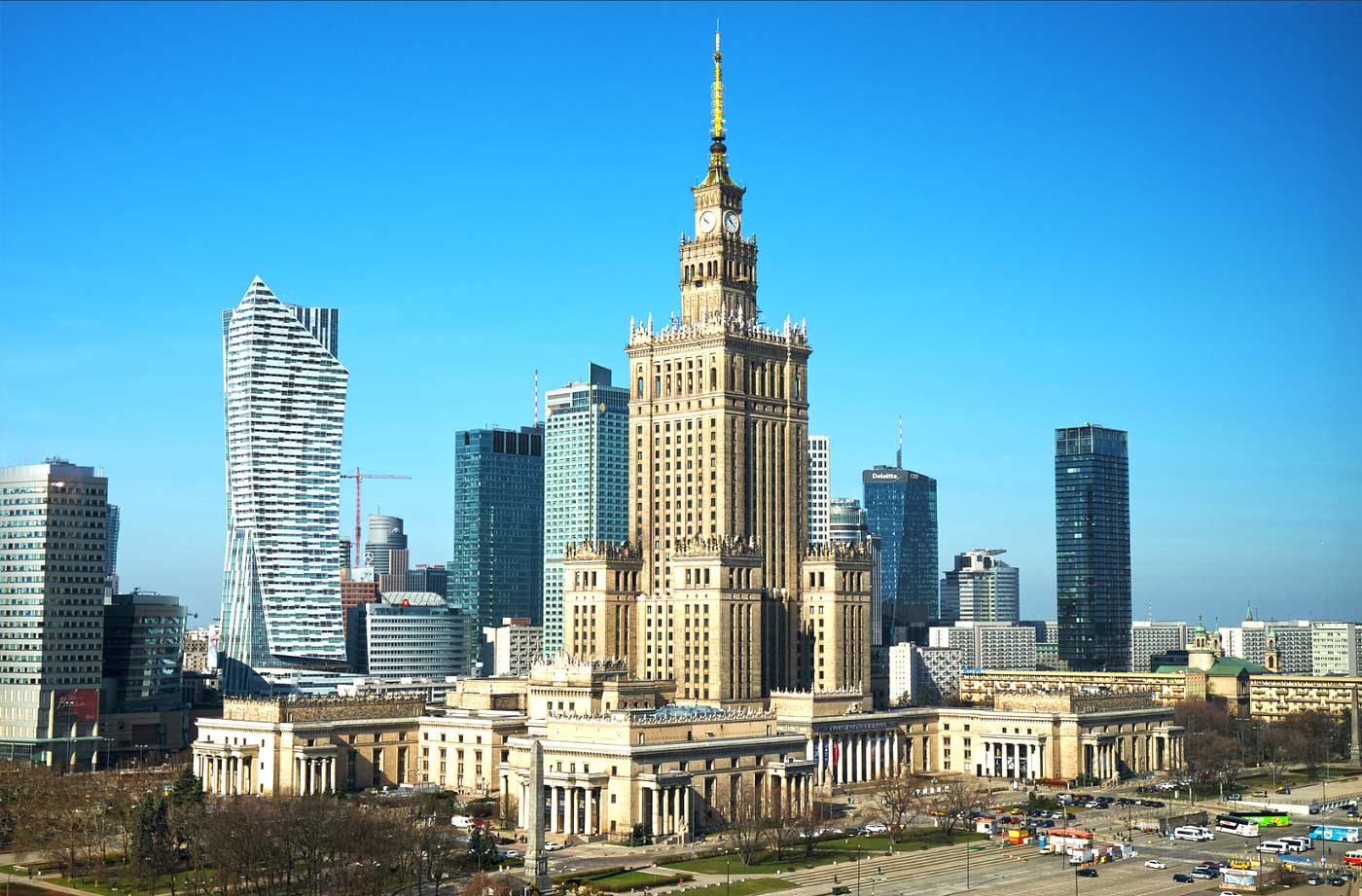 Dominating the Warsaw skyline, the Palace of Culture and Science is an architectural marvel and an emblem of the city. This monumental high-rise was a gift from the Soviet Union to the people of Poland in the 1950s, symbolizing the then prevailing socialist realism. Today, it stands as the tallest building in Poland, a testament to Warsaw's diverse architectural history and its post-war reconstruction.
The palace houses various institutions, theaters, museums, and even a cinema, but the real draw for many visitors is the panoramic view from the 30th-floor terrace. Known as the 'Trzydziestka', it offers an unparalleled 360-degree view of Warsaw, making it a favorite spot for photography enthusiasts and anyone wanting to get a bird's eye view of the city.
With its imposing size and rich history, the Palace of Culture and Science is a must-visit on any Warsaw itinerary. Love it or loathe it, this iconic edifice has become an indelible part of Warsaw's identity, providing a fascinating glimpse into the city's past while looking towards its future.
Feel free to explore these pages as well:
Krakow's Top 10 Best Attractions for Every Traveler ↗️
And so we reach the end of our journey, having explored the remarkable sights and sounds of Warsaw, from its stately royal residences and poignant historical landmarks to its modern, dynamic attractions. This city is a living testament to resilience, a place where history and modernity coexist harmoniously.
Yet, as with any destination, the attractions mentioned are just the tip of the iceberg. Each corner in Warsaw has its own story to tell, each street a new adventure to embark on. The city's true beauty lies in the subtle details – the hidden cafes, the vibrant street art, the enchanting riverbanks, and the welcoming locals.
As you venture beyond the Top 10, remember to wander, explore, and let the city reveal itself to you. Dive into the rich tapestry of culture, history, and innovation that Warsaw has to offer. Each visit promises something new, making Warsaw not just a one-time destination, but a city to return to time and again. Thank you for joining this journey through Warsaw, and here's to your own adventures in this captivating city. Safe travels!