Unmissable Melbourne Adventures for Every Wanderlust-Stricken Tourist
Imagine a city teeming with an infectious blend of world-class dining, art galleries, homegrown fashion, and a packed sports calendar. That's Melbourne. A city that's as audacious and avant-garde as it is full of parks and peninsulas. A city that's welcoming as well as exhilarating. As you embark on your Melbourne adventure, you'll discover that this city is not just Australia's cultural capital but also an exciting hub that offers a treasure trove of experiences.
In this guide, we will unravel the top 10 attractions in Melbourne that every traveler must add to their bucket list. Whether you're a history buff, an art lover, a foodie, or a sports enthusiast, Melbourne has something for everyone. From the panoramic views at the Eureka Skydeck to the bustling Queen Victoria Market, from the tranquility of the Dandenong Ranges National Park to the action at Melbourne Cricket Ground, prepare to be amazed by the city's varied offerings.
So buckle up and join us on this thrilling ride as we explore Melbourne's top 10 attractions that promise an unforgettable journey into the heart of this vibrant city. The sights, sounds, and tastes of Melbourne are waiting to be explored – and we're here to guide you every step of the way.
Here are the 10 best places to visit in Melbourne:
1. Royal Botanic Gardens Victoria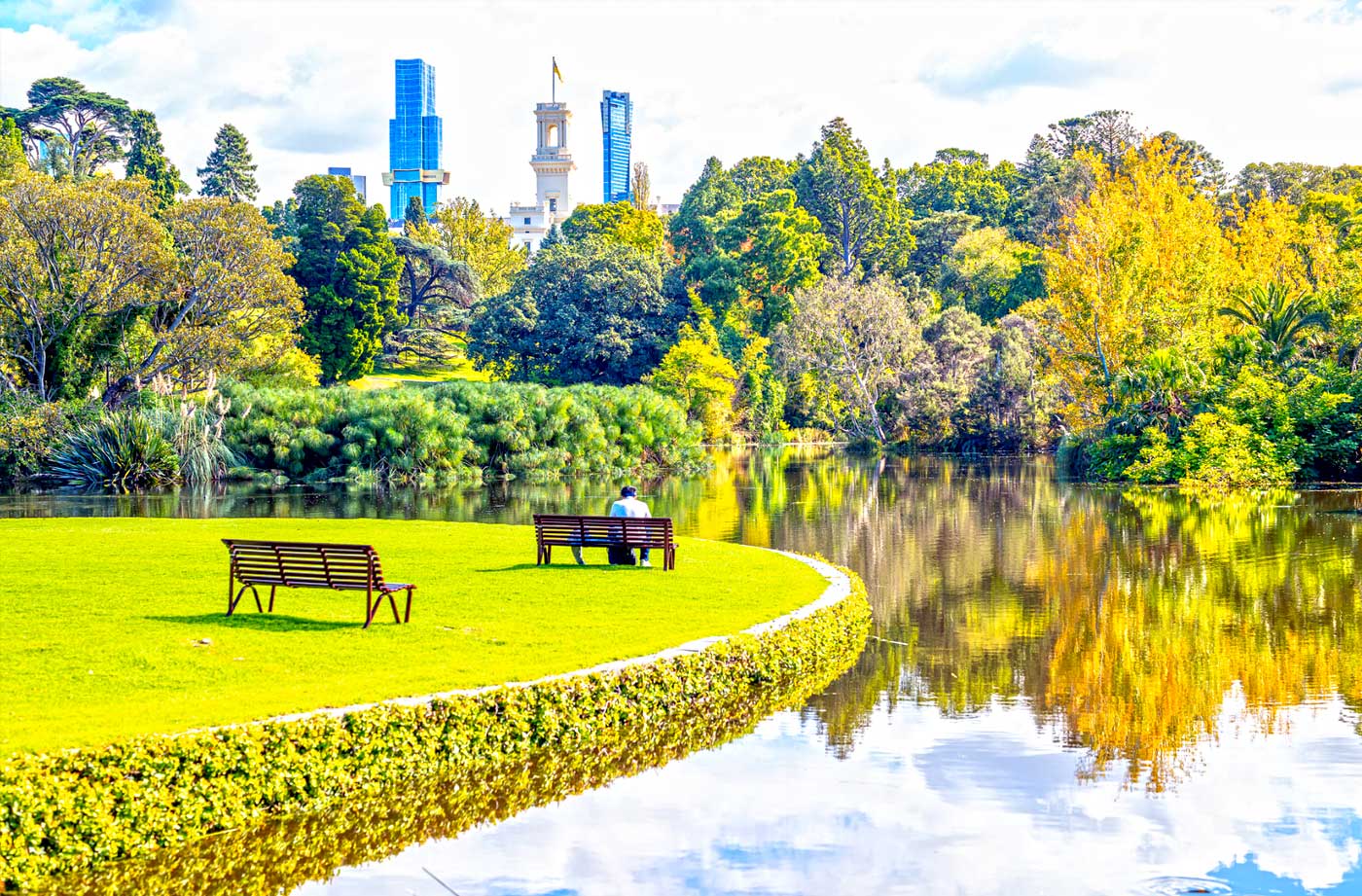 Set in the heart of Melbourne, the Royal Botanic Gardens Victoria offers a lush and vibrant oasis that every traveler must include in their itinerary. This sprawling botanical haven, spanning 94 acres, is home to a staggering array of plant biodiversity, including over 10,000 individual species. As you wander through the verdant pathways, you'll encounter collections of both native and exotic plants, providing a unique blend of Australia's natural beauty and international flora.
The gardens also house the Ian Potter Foundation Children's Garden, a must-visit spot if you're traveling with little ones. It's an interactive space designed to inspire the next generation of nature lovers. Beyond the flora, there's the Aboriginal Heritage Walk, offering insight into the rich cultural history of Australia's indigenous people. Don't miss out on the Guilfoyle's Volcano – an aesthetic water reservoir offering panoramic views of the city skyline. Whether you're a plant enthusiast or just seeking a serene escape from the city's hustle, the Royal Botanic Gardens Victoria offers a slice of paradise in Melbourne.
2. Melbourne Cricket Ground (MCG)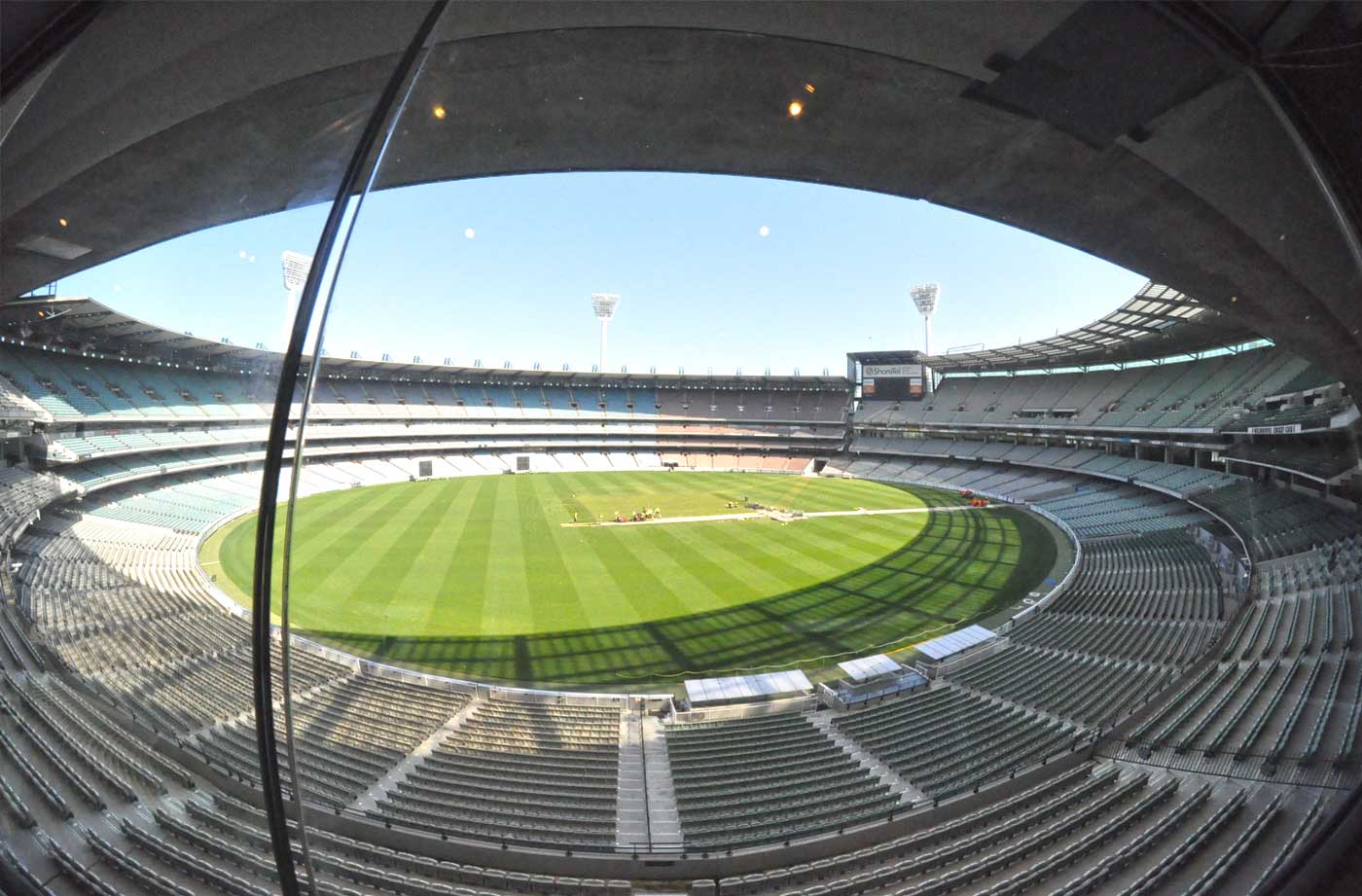 Immerse yourself in Australia's beloved sporting culture with a visit to the Melbourne Cricket Ground (MCG), a historic stadium that is more than just a sports venue. It is a symbol of Melbourne's passionate relationship with cricket and Australian Rules Football. Known fondly as "The G," the MCG is one of the world's largest stadiums, boasting a capacity of over 100,000 spectators.
The aura of the MCG extends beyond match days. It hosts the National Sports Museum, which showcases a vast collection of memorabilia across various sports and offers an in-depth look into Australia's rich sporting history. And even if you're not a die-hard sports fan, the guided tours of the stadium are well worth your time. You'll have the chance to walk on the hallowed turf, explore the player changing rooms, and even sit in the coach's box. A visit to the MCG is a journey through the very heart of Australia's sporting tradition, offering a unique perspective on the country's identity and collective passion.
3. National Gallery of Victoria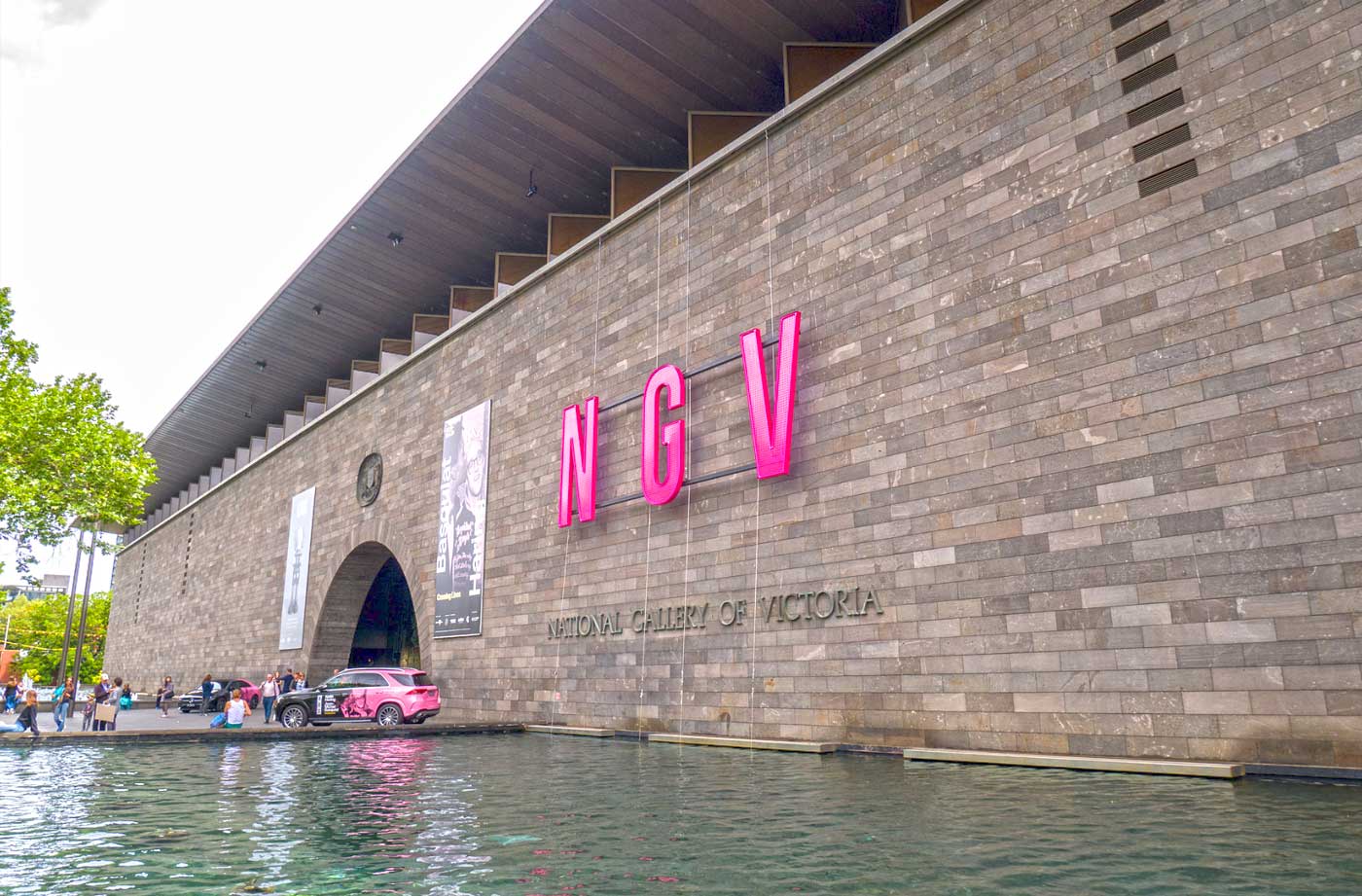 In the midst of Melbourne's thriving cultural scene stands the National Gallery of Victoria (NGV), Australia's oldest, largest, and most visited art museum. NGV holds an encyclopedic collection, covering a vast timeline of art that spans thousands of years. From Indigenous Australian art to contemporary works from across the globe, the NGV offers a feast for art lovers of all genres.
The gallery is split into two magnificent buildings – NGV International, which houses an expansive collection of international art, and The Ian Potter Centre: NGV Australia, dedicated to showcasing an impressive array of Australian art. Noteworthy highlights include the Australian Aboriginal art collection, European and Asian antiquities, and an assortment of works from famed artists like Picasso, Rembrandt, and Hockney. With its diverse and extensive array of exhibitions, the NGV is more than just a gallery; it's a snapshot of humanity's artistic journey that's sure to captivate any visitor to Melbourne.
4. ArtVo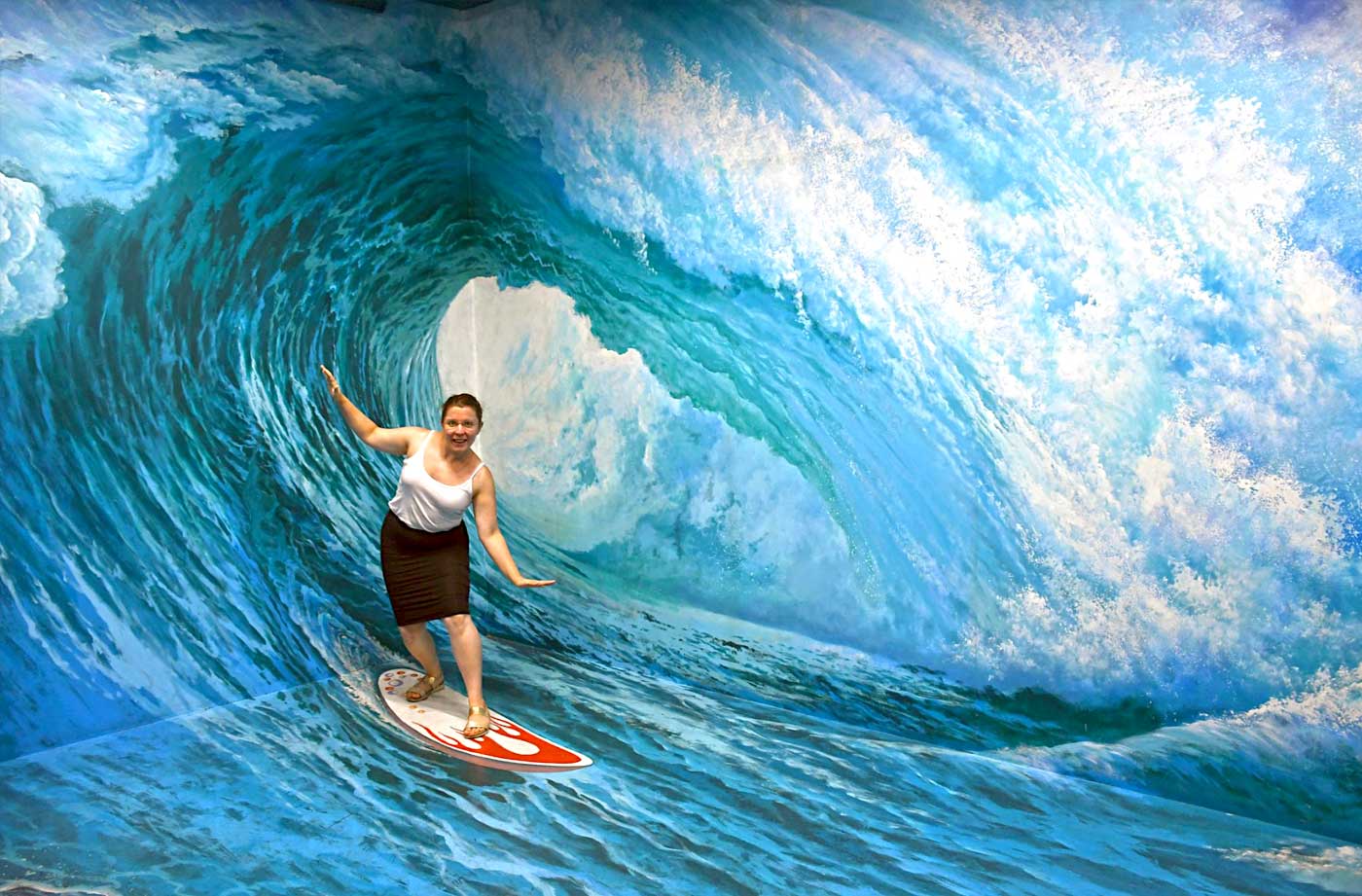 Step into an alternate reality at ArtVo, Australia's first immersive, 'trick art' gallery located in Melbourne's District Docklands. This unique attraction offers a kaleidoscope of massive, hand-painted murals that leap out of their frames to interact with visitors. Unlike traditional art galleries, ArtVo encourages you to touch and interact with the artworks, offering a thoroughly engaging and hands-on experience.
The gallery is divided into several themed zones, each providing a backdrop for the most creative and unforgettable photo opportunities. From surfing giant waves, to scaling rocky terrains, or escaping the clutches of wild animals, every corner of ArtVo presents a new three-dimensional scene waiting to be brought to life through your lens. This is not just a gallery visit, it's an adventure into an art-filled dimension, providing heaps of fun and a treasure trove of memories for visitors of all ages. So ready your camera and let your imagination run wild at ArtVo!
5. Eureka Skydeck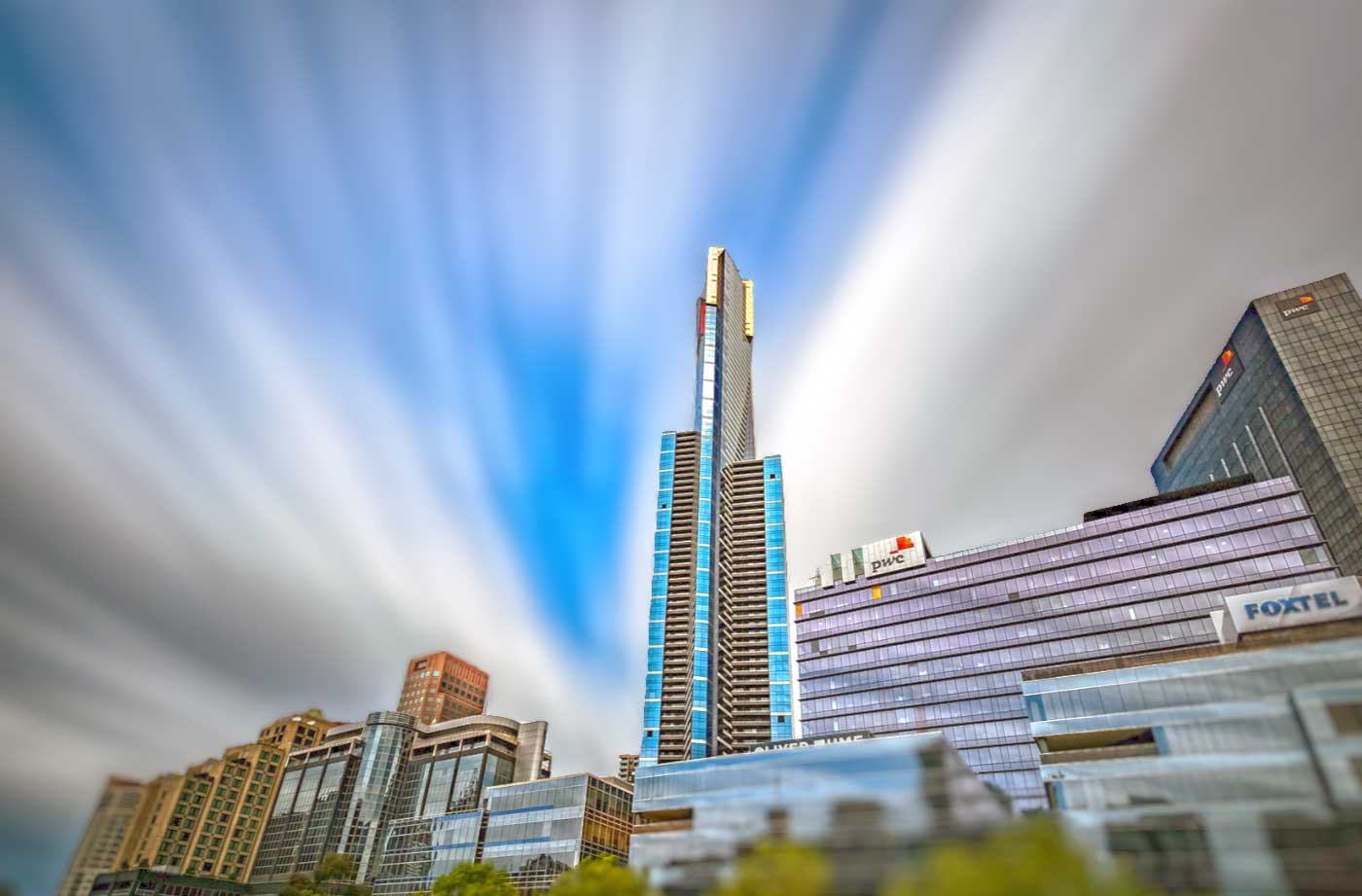 Situated in the heart of Melbourne, the Eureka Skydeck promises a thrilling encounter with the city from an awe-inspiring perspective. Perched on the 88th floor of the Eureka Tower, one of the city's most prominent landmarks, the Skydeck offers a 360-degree view that will leave you breathless. From this lofty vantage point, visitors can observe the cityscape, coastline, and mountains, watching as the dynamic city life unfolds beneath them.
For those who are in for a thrill, there's "The Edge" – a glass cube that projects three meters out from the building, suspending you almost 300 meters above the city streets. This exhilarating, one-of-a-kind experience gives a sense of walking on air. Whether you're a thrill-seeker or someone who simply appreciates breathtaking views, the Eureka Skydeck provides an unmatched opportunity to see Melbourne in all its glory. It's an experience that elevates your perspective and imprints the panorama of Melbourne into your travel memories.
6. Dandenong Ranges National Park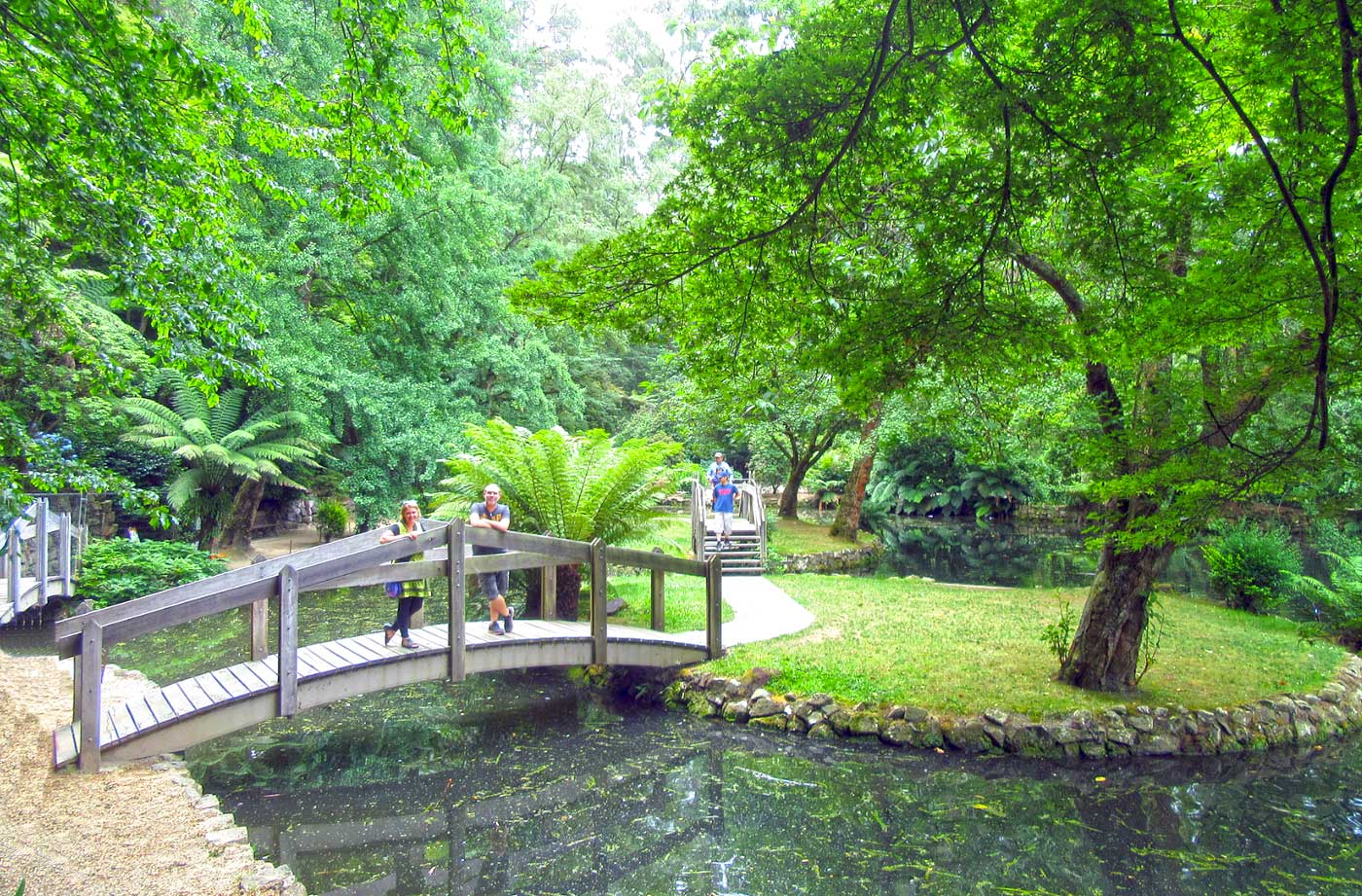 Just a short drive from Melbourne's bustling city center, you'll find the tranquility of Dandenong Ranges National Park. This picturesque sanctuary is a haven of natural beauty, replete with lush fern gullies, towering mountain ash trees, and diverse native wildlife. The park is a paradise for outdoor enthusiasts, offering numerous walking trails that range from easy strolls to challenging hikes.
One of the park's iconic attractions is the historic Puffing Billy Railway, a century-old steam train that winds its way through the forest, providing a charming and unique way to experience the scenic landscapes. And then there's the 1000 Steps Walk, a popular trail that commemorates the Kokoda Track in Papua New Guinea and offers a demanding yet rewarding climb. After a day of exploring, the quaint villages dotted around the park are perfect spots to indulge in a meal or shop for local crafts. Dandenong Ranges National Park encapsulates the peaceful allure of nature, offering a refreshing escape from the city's hustle and bustle.
7. Melbourne Zoo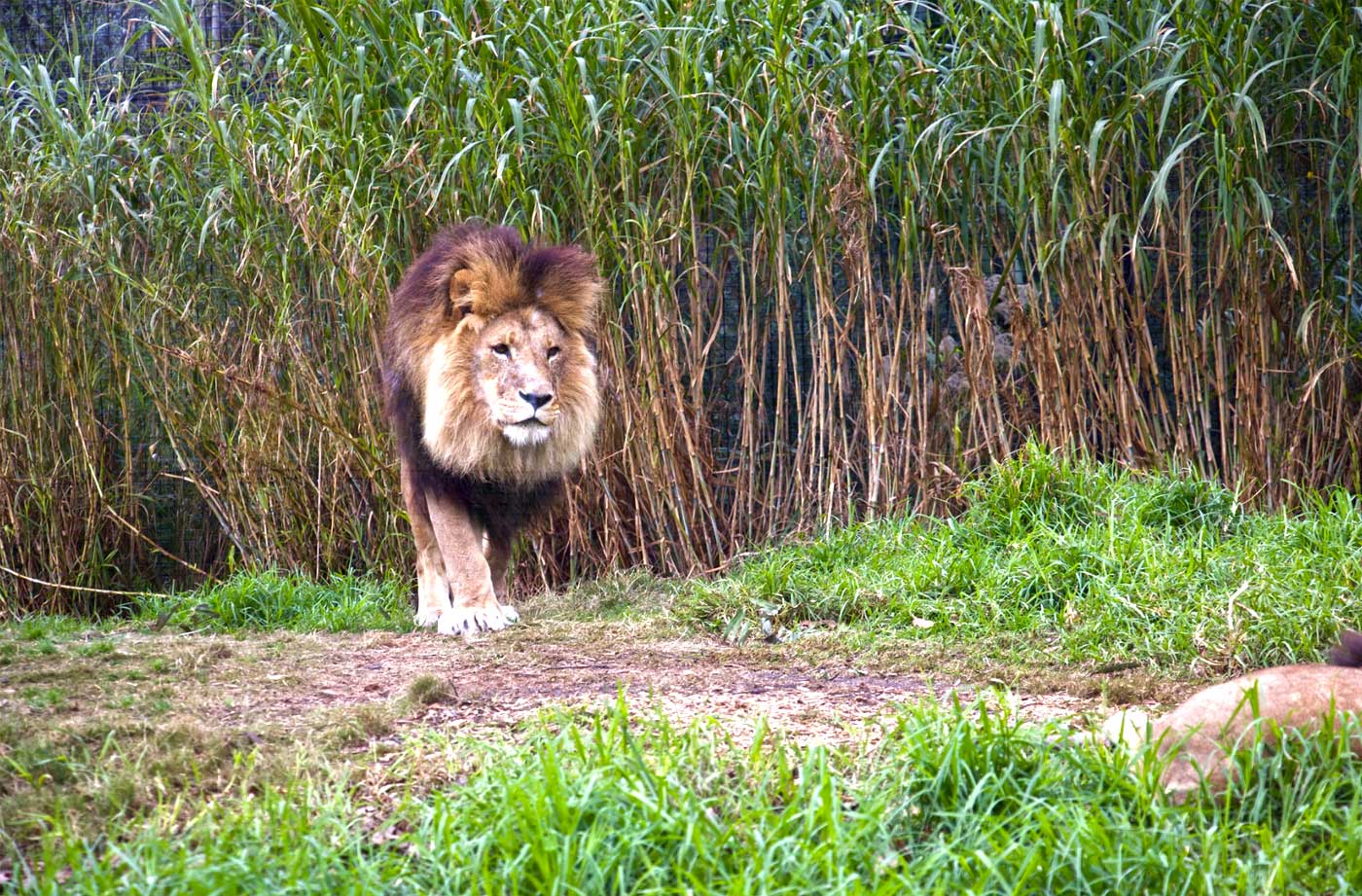 In the heart of Melbourne resides the city's vibrant and beloved Melbourne Zoo, the oldest zoo in Australia. This sprawling sanctuary is home to a wide array of animals from around the world, providing an enriching experience for all ages. With over 320 species, visitors can explore diverse habitats ranging from lush Asian rainforests to African savannas.
One of the Zoo's must-see highlights is the 'Trail of the Elephants', an immersive South-East Asian village environment where the elephants can roam. Equally compelling are the Orangutan Sanctuary and the Australian Bush section, where you can encounter koalas, kangaroos, wombats, and many more native species. For the younger adventurers, the interactive Growing Wild exhibit is a hands-on, educational journey of discovery. The Melbourne Zoo offers more than just animal sightings; it's a commitment to conservation, a celebration of biodiversity, and a chance to connect with nature right in the city's heart.
8. Shrine of Remembrance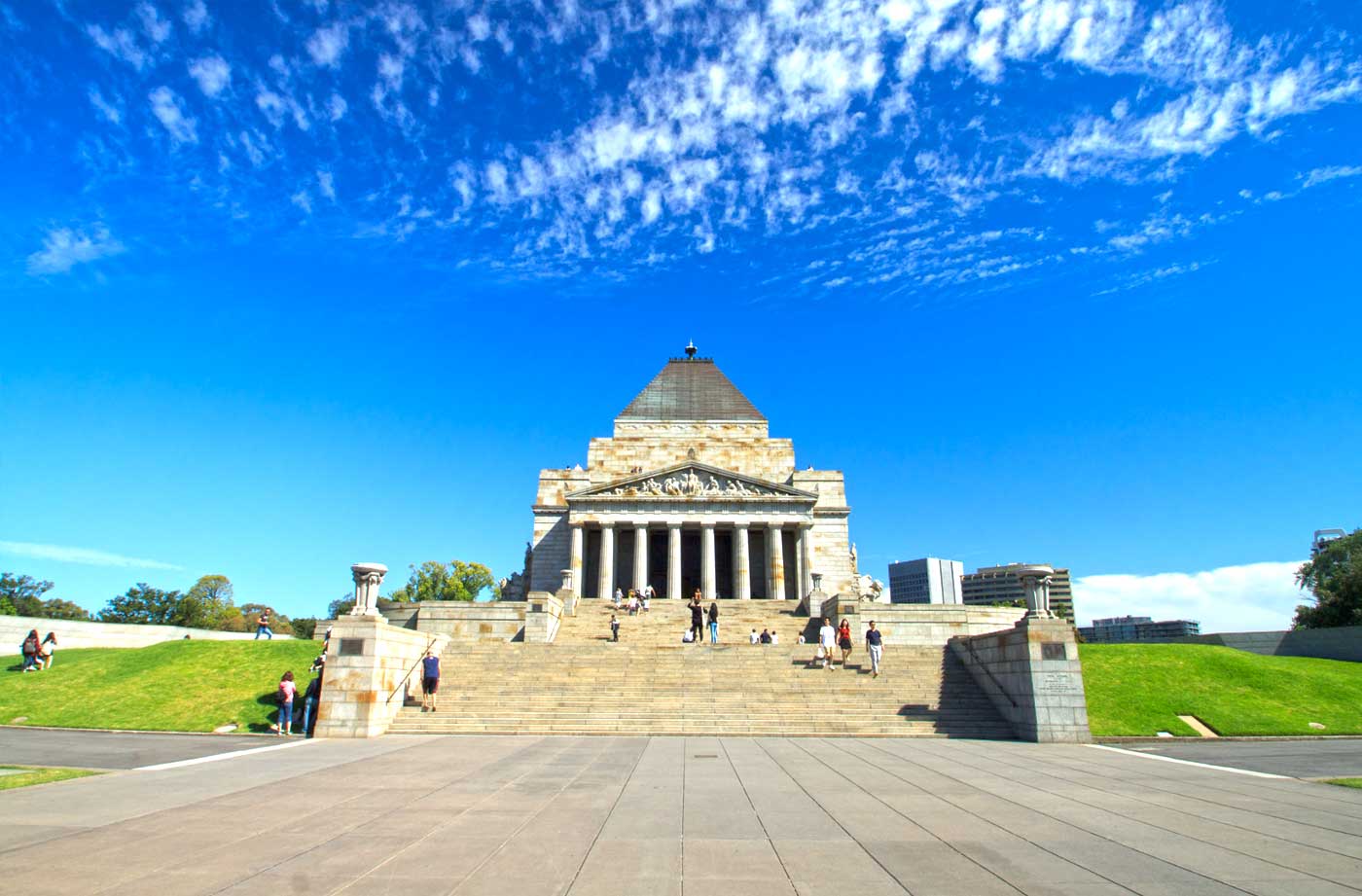 The Shrine of Remembrance, located in Melbourne's city center, is a poignant and powerful monument dedicated to the men and women of Victoria who served in World War I. Over time, it has evolved to honor all Australians who have served in war. Its solemn and dignified aura commands respect, and its timeless architecture, inspired by the Mausoleum of Halicarnassus and the Parthenon, is a sight to behold.
On entering the Shrine, visitors encounter the Stone of Remembrance. Once a year, on the 11th hour of the 11th day of the 11th month, a ray of sunlight shines through an aperture in the roof to light up the word "Love" on the Stone. The Shrine also houses the Galleries of Remembrance, a museum showcasing over 800 artworks and historical artifacts. Visitors can explore the sanctuary, various memorials, and the balcony offering panoramic views of Melbourne. The Shrine of Remembrance is more than just a monument; it's a deeply moving journey through Australia's military history, a place of reflection, remembrance, and understanding.
9. Queen Victoria Market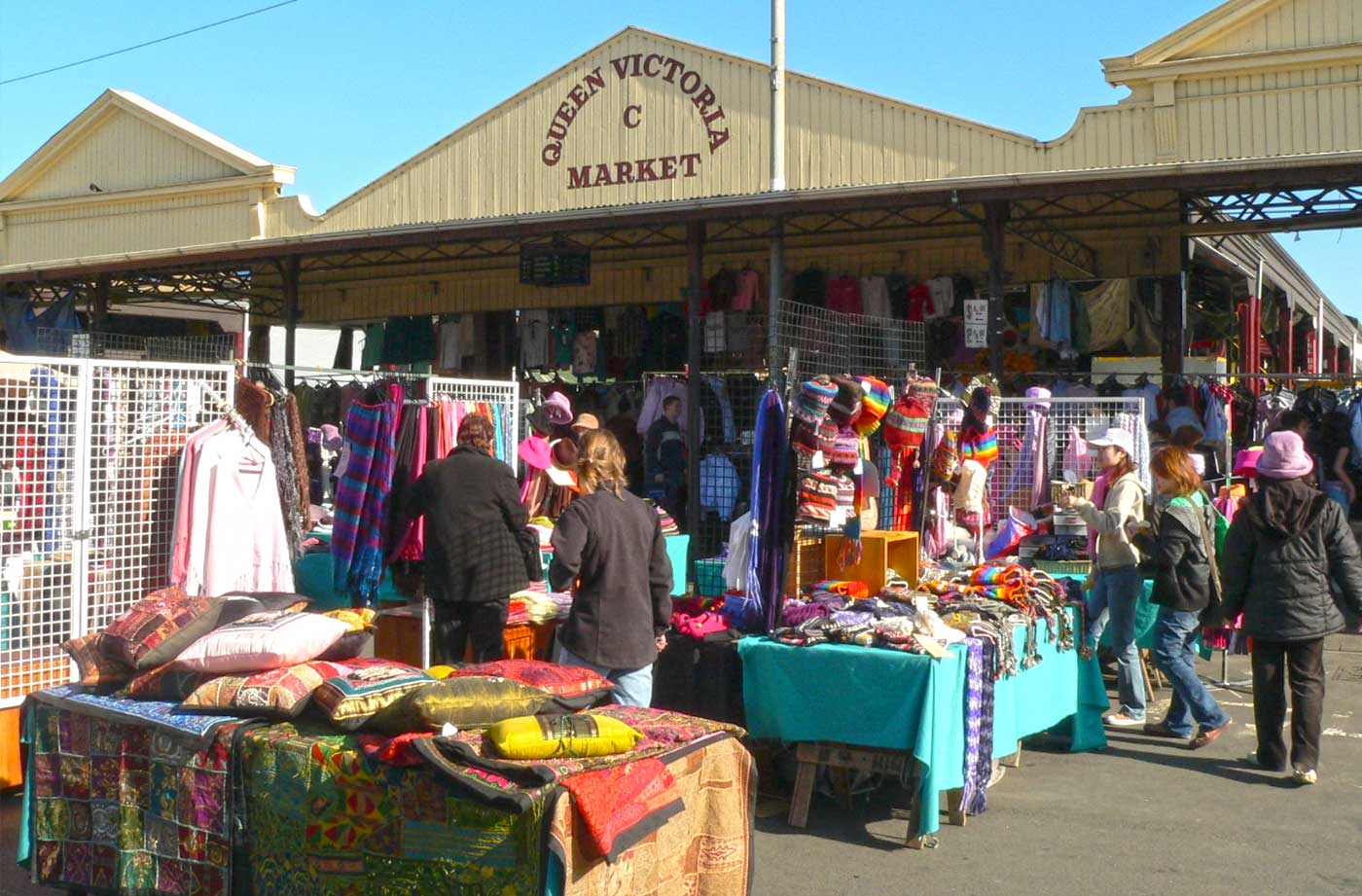 At the heart of Melbourne's vibrant food scene is the iconic Queen Victoria Market. Spanning over two city blocks, it's not only the largest open-air market in the Southern Hemisphere, but also a historic landmark with a rich heritage dating back to the 19th century. The market offers a sensory overload with its array of fresh produce, specialty foods, and a wide variety of merchandise.
Queen Victoria Market is a paradise for food lovers. From fresh fruits, vegetables, and local and imported gourmet foods to a huge variety of meats, poultry, seafood, and delicatessen products, the range of culinary delights is endless. The market also hosts a bustling non-food section where you can find clothing, jewelry, handicrafts, and other treasures. Whether you are looking for the freshest ingredients for a meal, hunting for unique souvenirs, or simply want to immerse yourself in the lively atmosphere, a visit to the Queen Victoria Market is a quintessential Melbourne experience.
10. City Circle Tram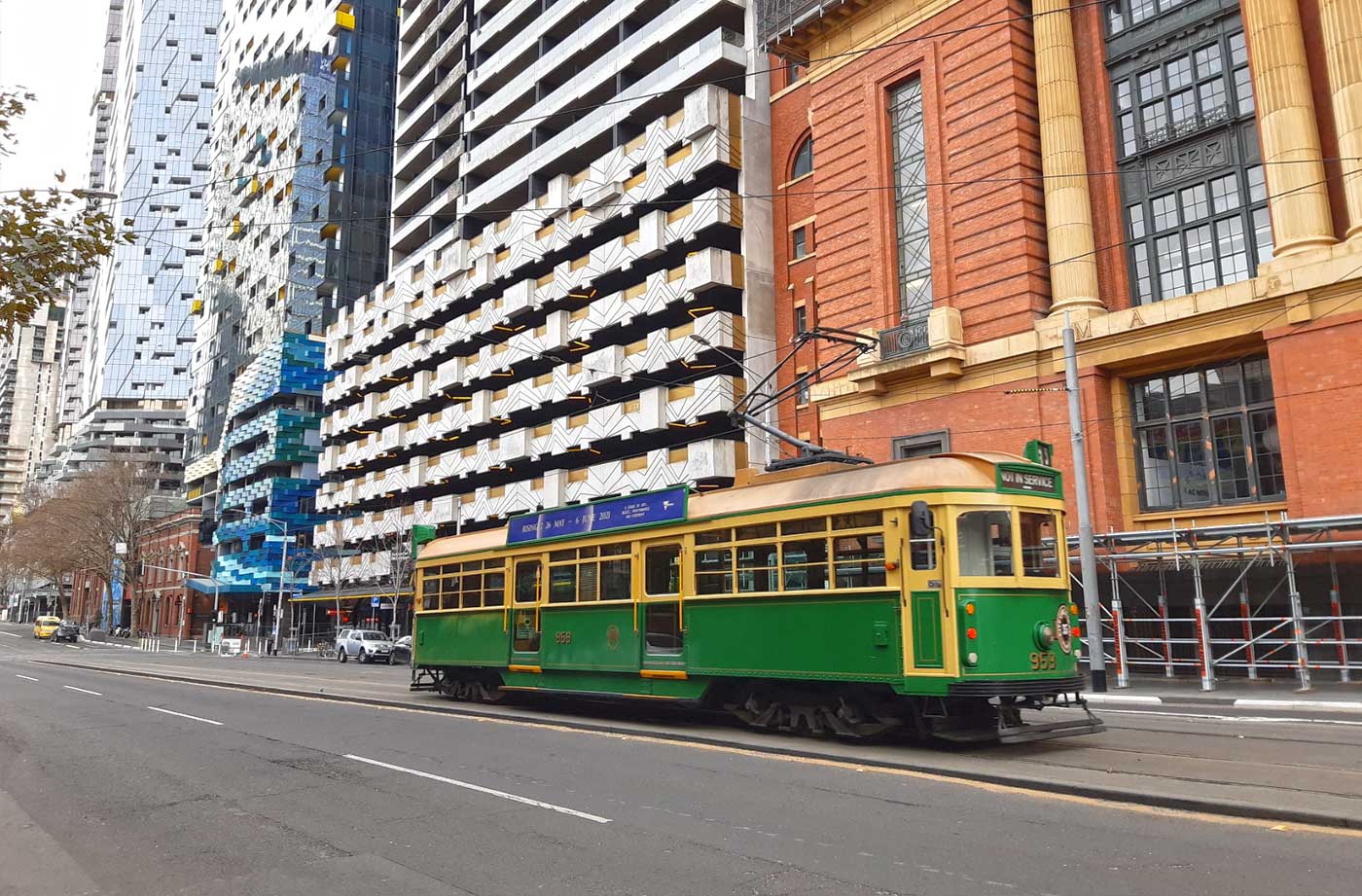 No visit to Melbourne would be complete without hopping aboard the City Circle Tram, an essential and convenient part of experiencing this bustling city. This charming heritage tram offers a free and easy way to get around and explore Melbourne's top attractions, moving in a loop around the city and linking major tourist destinations.
The route passes by many iconic landmarks, including the Melbourne Museum, Parliament House, the Docklands, Federation Square, and the Princess Theatre, to name a few. Running in both directions every 12 minutes, the tram offers an on-board commentary providing passengers with informative and entertaining details about the city's historical, cultural, and architectural points of interest. For visitors seeking to get a feel for the city and its highlights, the City Circle Tram is a convenient, enjoyable, and quintessentially Melbourne experience.
Feel free to explore these pages as well:
Australia's Top 10 Destinations ↗️
Australia For Living & 10 Best Places to Live ↗️
Australia has the climate to suit everyone ↗️
As our journey through Melbourne's top 10 attractions comes to an end, it becomes evident that the city's charm lies in its harmonious blend of natural beauty, cultural richness, and urban excitement. From the awe-inspiring heights of the Eureka Skydeck to the tranquil trails of the Dandenong Ranges National Park, from the sporting history encapsulated within the Melbourne Cricket Ground to the artistic brilliance displayed at the National Gallery of Victoria, Melbourne never fails to enthrall its visitors.
It's no secret that Melbourne wears many hats, and its magnetic pull draws in all sorts of travelers. Whether you've come to savor its gastronomic delights, immerse in its cultural depth, or simply experience its vibrant city life, Melbourne offers an adventure that's as varied as it's captivating.
As you bid adieu to this vibrant city, remember that each corner of Melbourne tells a story, and each experience adds a unique thread to the city's vibrant tapestry. These memories will linger, inviting you back to continue your exploration of this dynamic city. Until then, keep the spirit of Melbourne alive in your heart, and let the city's zest for life inspire your future travels.