A collection of Thailand Maps; View a variety of Thailand physical, political, administrative, relief map, Thailand satellite image, higly detalied maps, blank map, Thailand world and earth map, Thailand's regions, topography, cities, road, direction maps and atlas.
A Collection of Thailand Maps
Map of Thailand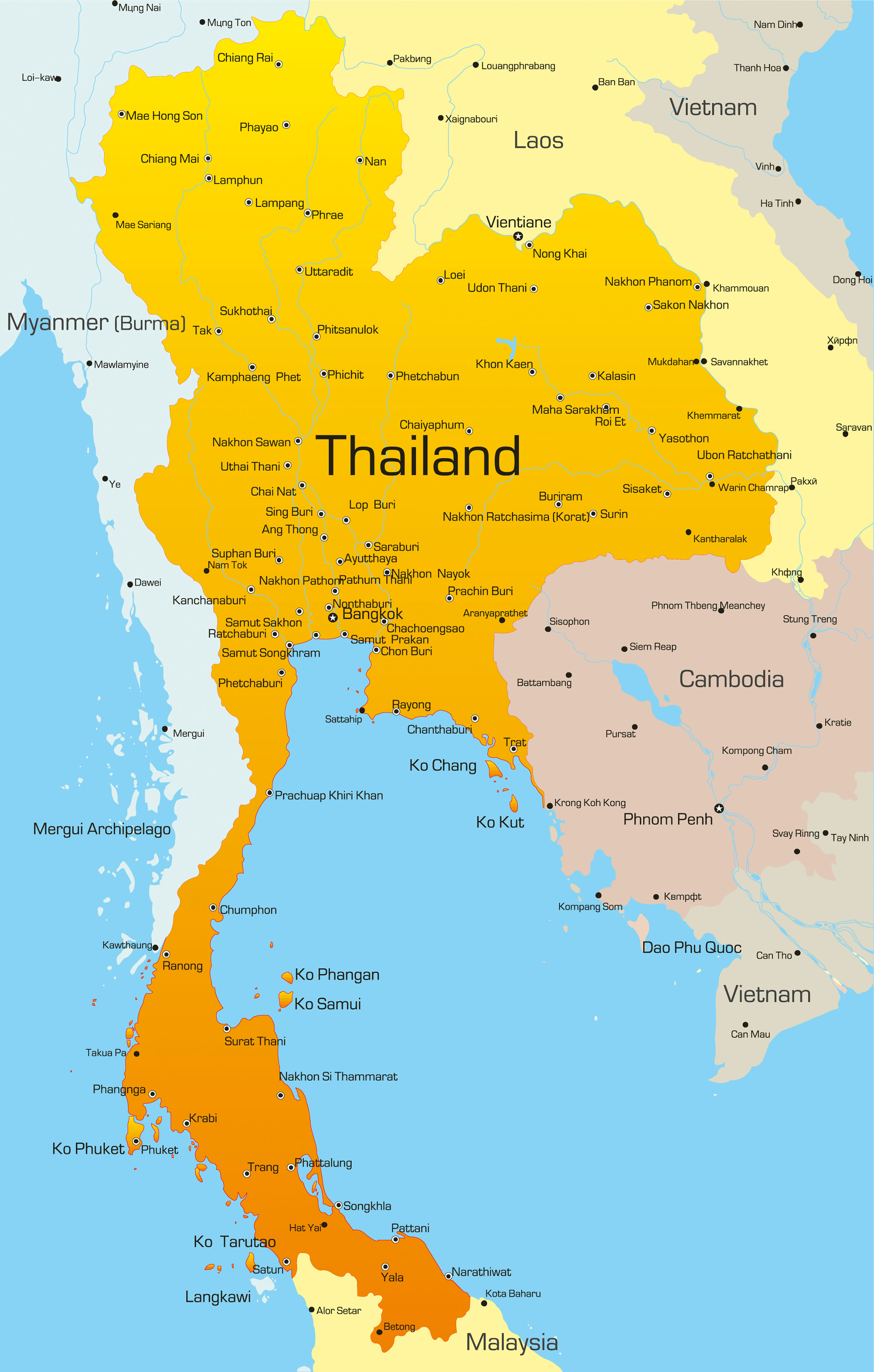 Vector map of Thailand country.
Thailand Map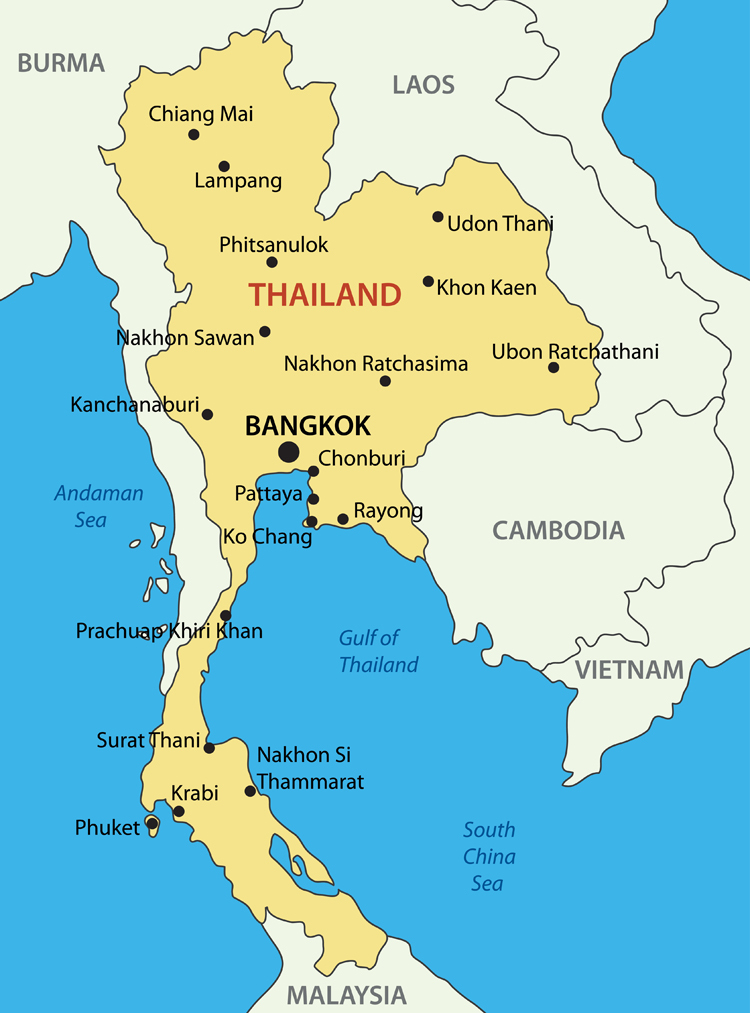 Thailand Map with main cities. Kingdom of Thailand – vector map.
Thailand Administrative Map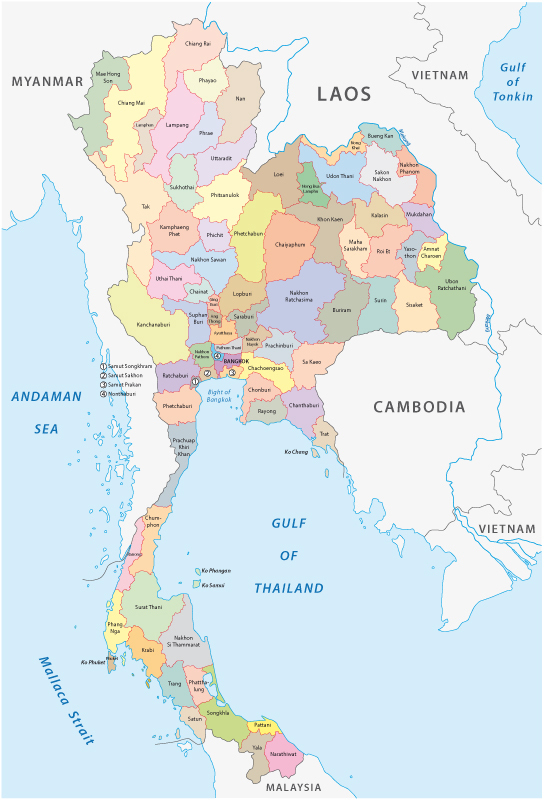 Thailand Administrative Map with provinces.
Thailand Travel Map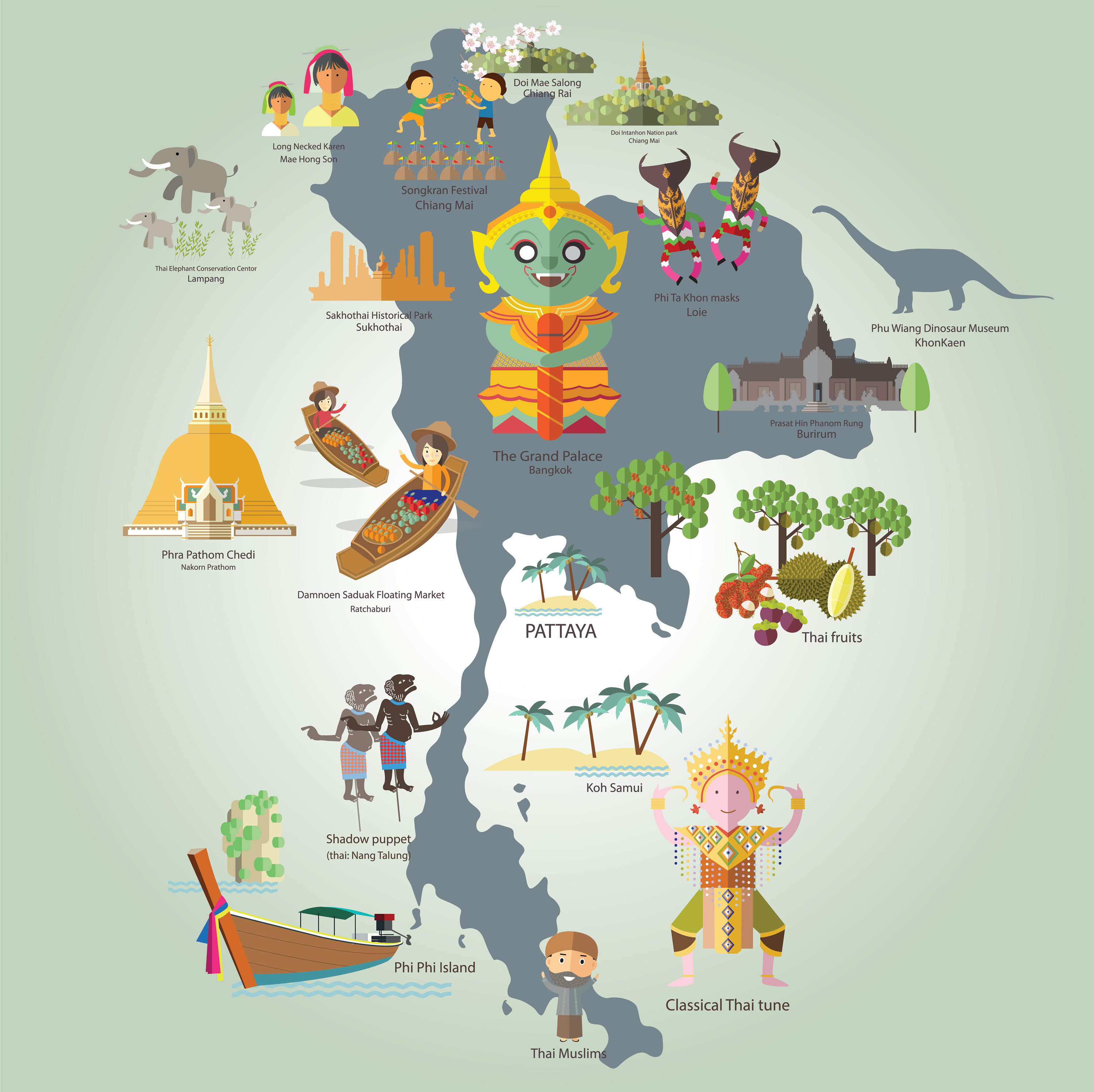 Thailand Travel Map with with touristic destinations.
Thailand Satellite Map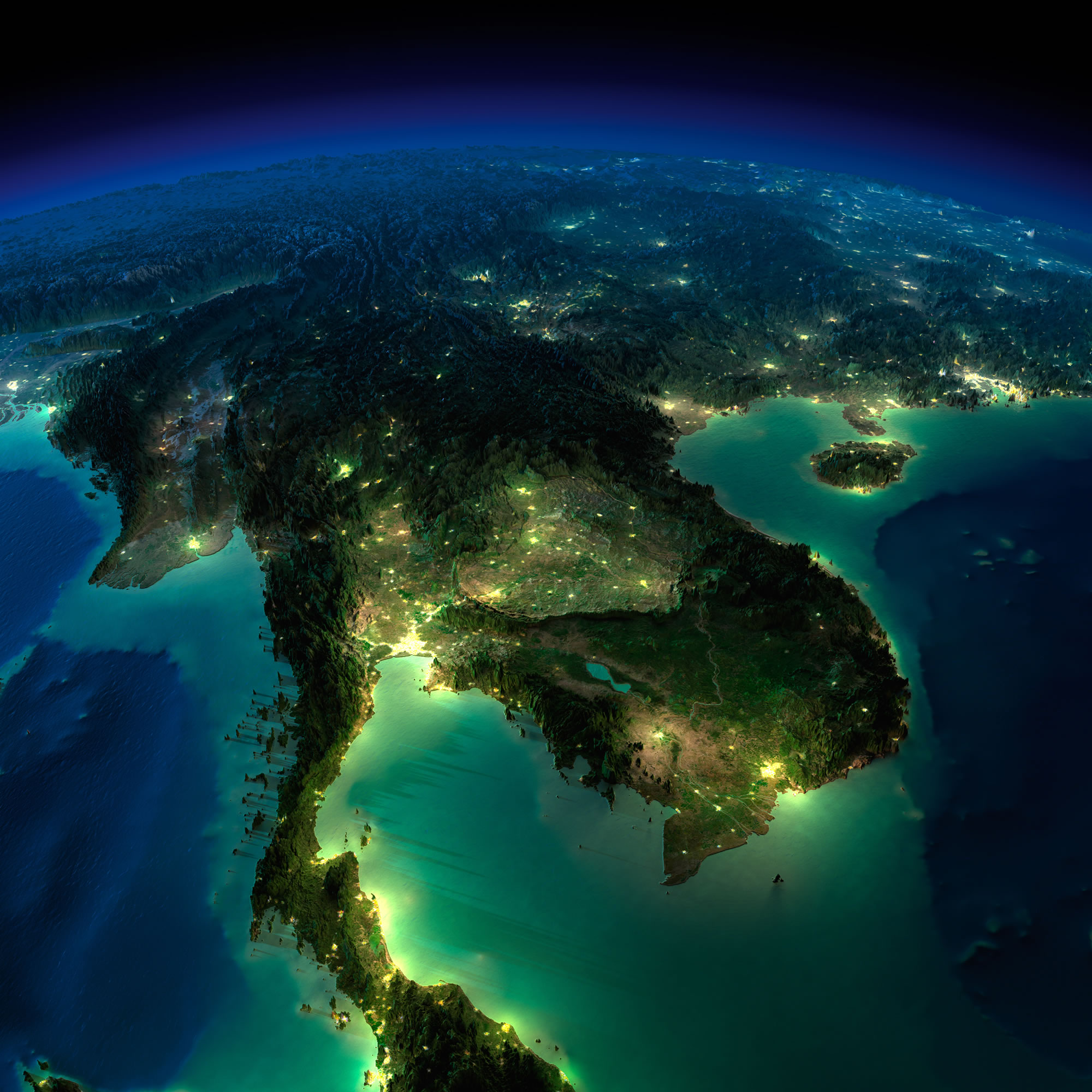 Highly detailed Earth, illuminated by moonlight. The glow of cities sheds light on the exaggerated terrain and translucent water. Asia, Indochina peninsula.
Thailand Indochina Peninsula Map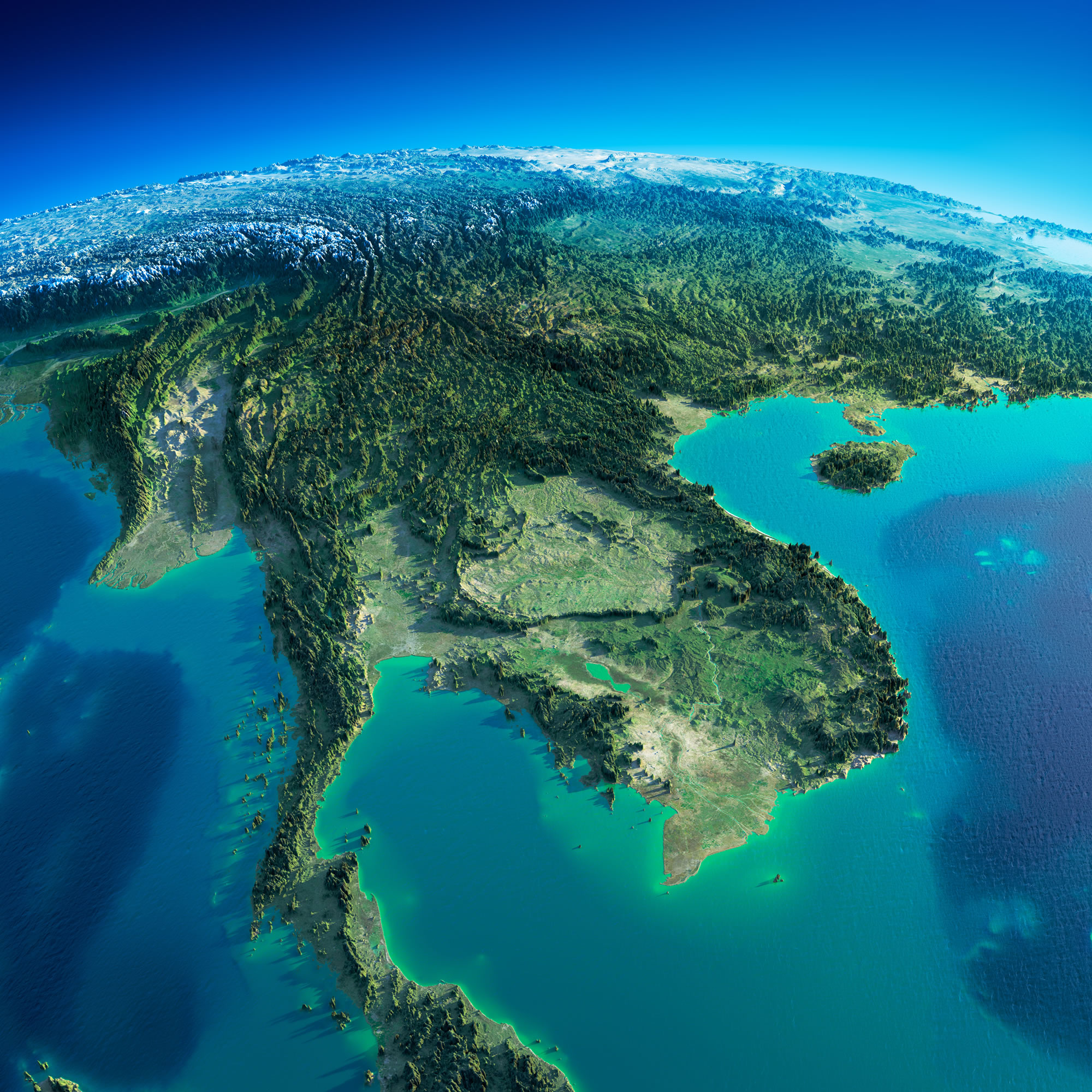 Highly detailed planet Earth in the morning. Exaggerated precise relief lit morning sun. Detailed Earth. Indochina peninsula.
Where is Thailand in the World?
Show Google map, satellite map, where is the country located.
Get direction by driving, walking, bicycling, public transportaion and travel with street view.
Thailand Maps and Photos