Discovering the Gems of Pattaya: 10 Must-See Spots for Every Traveler
Pattaya, Thailand's vibrant city, is a thrilling blend of culture, nightlife, natural beauty, and adventure. With this comprehensive guide, we aim to introduce you to the city's top 10 must-see attractions. Each destination we explore reveals a different facet of Pattaya's charm, showcasing why millions of tourists are drawn to this city year after year.
In the first part of our journey, we delve into the mesmerizing Sanctuary of Truth, an entirely wood-constructed temple that is an architectural marvel. We then move on to the adrenaline-pumping fun at the Ramayana Water Park, one of Asia's largest water parks. The lively nightlife of the iconic Walking Street and the tranquility of Koh Larn Island represent the wide spectrum of experiences Pattaya offers. We step into the realm of interactive art at Art in Paradise and navigate through the bustling lanes of the Pattaya Floating Market, each providing its unique charm.
In the final part of our tour, we visit Pattaya's serene spaces like the Big Buddha Temple, delivering a different kind of awe. Then, we embark on a shopping spree at Terminal 21, a mall with a unique world-themed concept, followed by an exciting interaction with the majestic creatures of Tiger Park. From history buffs to beach lovers, from food enthusiasts to thrill-seekers, Pattaya has attractions catering to all.
So, are you ready to explore Pattaya? Strap yourself in, pack your enthusiasm, and get ready to uncover Pattaya, a city of endless allure and memorable experiences!
Here are the 10 best places to visit in Pattaya:
1. The Sanctuary Of Truth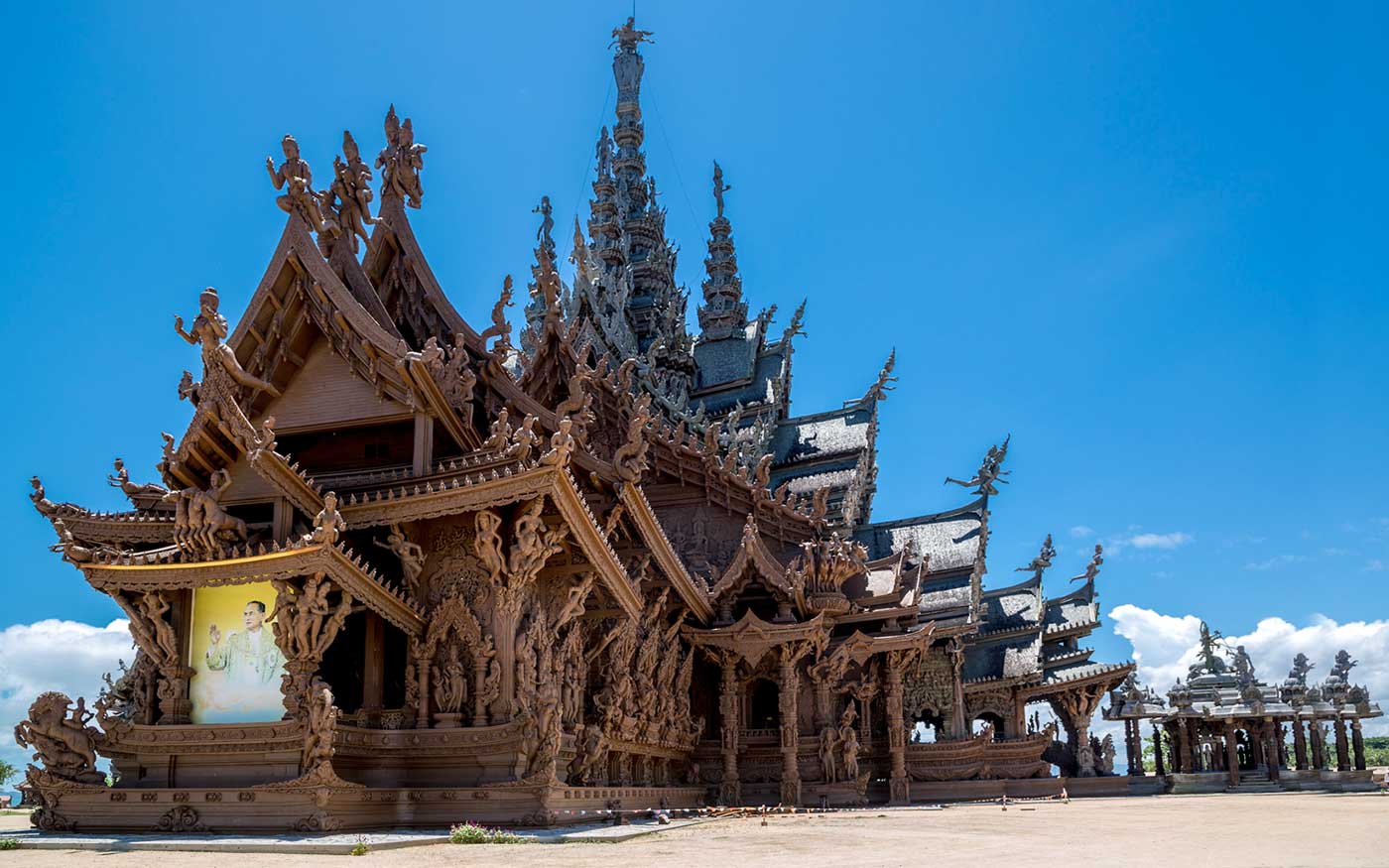 Uncover Pattaya's spiritual side at The Sanctuary of Truth, a remarkable structure entirely made of wood, symbolizing the universal use of ancient knowledge. This architectural marvel, stretching up to 105 meters high, is a fusion of culture and philosophy, drawing its design inspirations from Hindu and Buddhist motifs.
Visitors are awed by the intricate wood carvings, each telling a different story of human wisdom and the universe. The Sanctuary of Truth offers not just a visual feast but an opportunity to dive deeper into Thai spirituality and tradition. It's an essential Pattaya stop for seekers of tranquility and those intrigued by Thailand's rich spiritual heritage.
2. Ramayana Water Park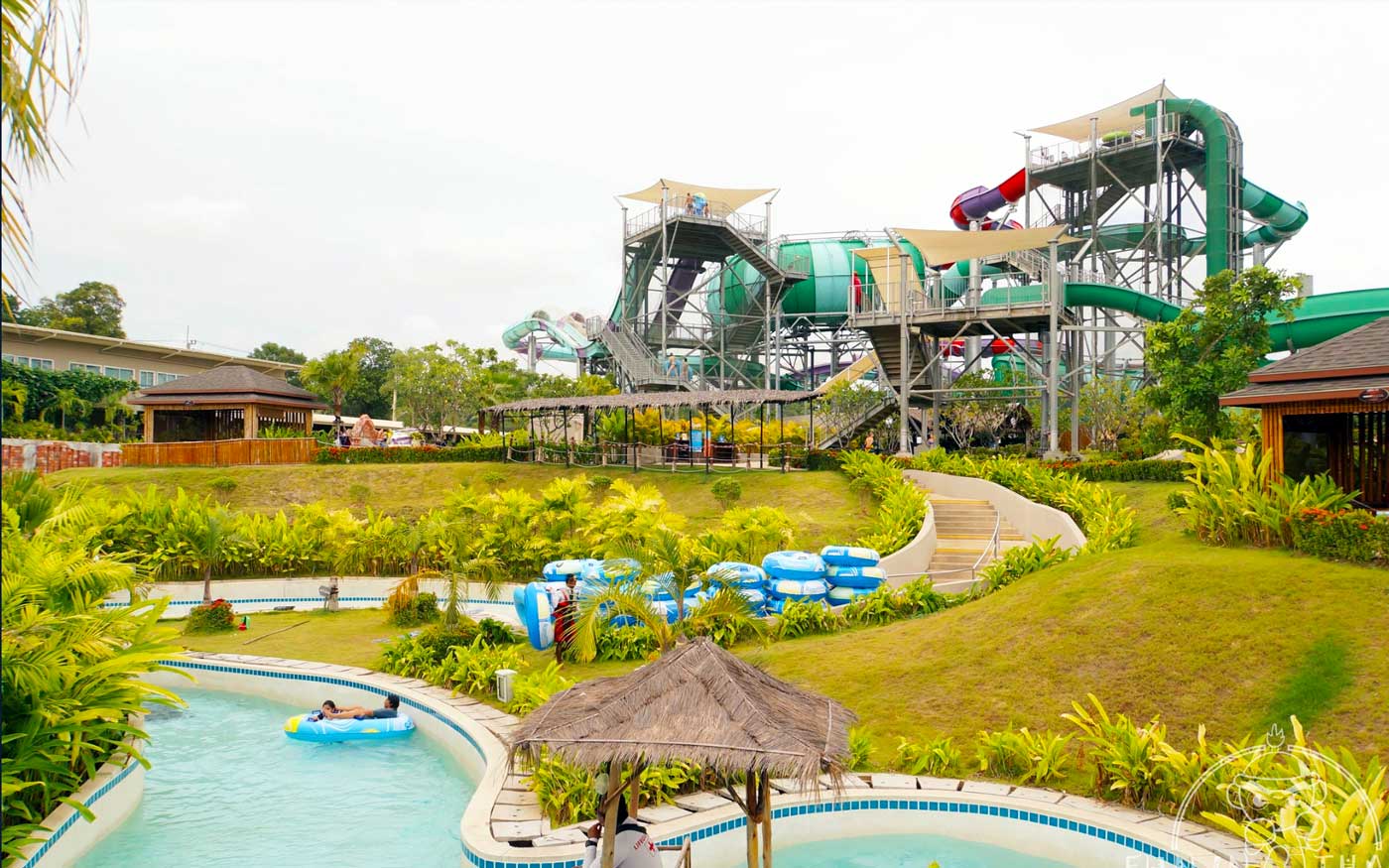 Prepare for a splash of excitement at the Ramayana Water Park, one of Thailand's largest and most thrilling water parks. Nestled amidst natural surroundings just outside Pattaya, it boasts more than 50 rides and attractions that promise a day of fun and adrenaline.
From the daring speed slides to the giant wave pools, lazy rivers, and dedicated kid zones, there's something for everyone. It's not just about the rides; the beautifully landscaped park is a refreshing green oasis with its own floating market, offering a perfect balance of thrill and relaxation. A visit to the Ramayana Water Park is an essential Pattaya experience for families and fun-seekers alike.
3. Koh Larn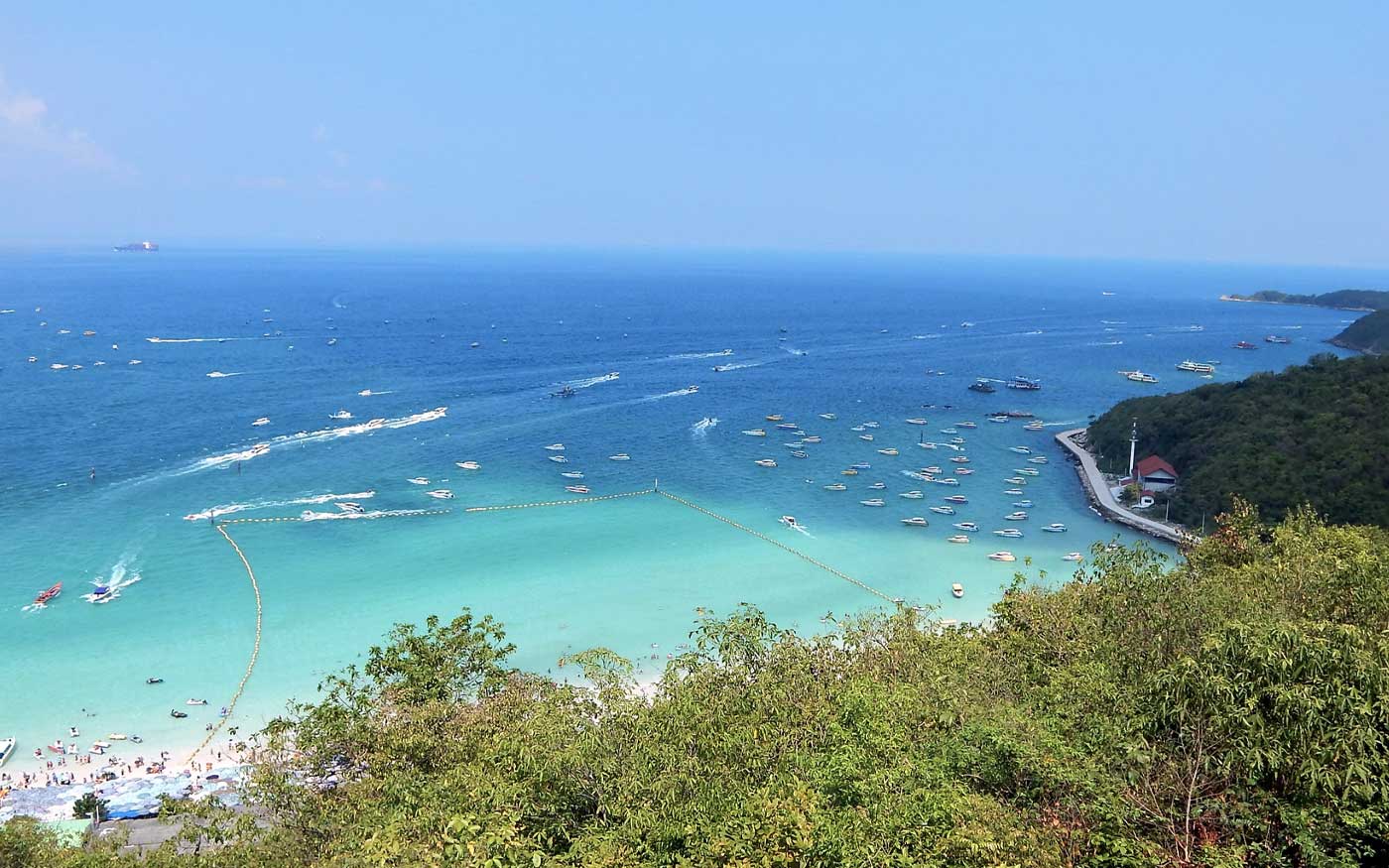 Escape the city's hustle and bustle and set sail to Koh Larn, a picturesque island just off the coast of Pattaya. Known for its crystal-clear waters and pristine beaches, Koh Larn is a paradise for beach-lovers and outdoor enthusiasts.
Whether it's basking under the sun at Tawaen Beach, snorkeling in the vibrant coral reefs, or enjoying fresh seafood at local eateries, this island offers a perfect getaway. Known as the 'Coral Island', Koh Larn retains its tranquil charm while offering a range of activities, making it a must-visit spot for those seeking both relaxation and adventure in Pattaya.
4. Pattaya Beach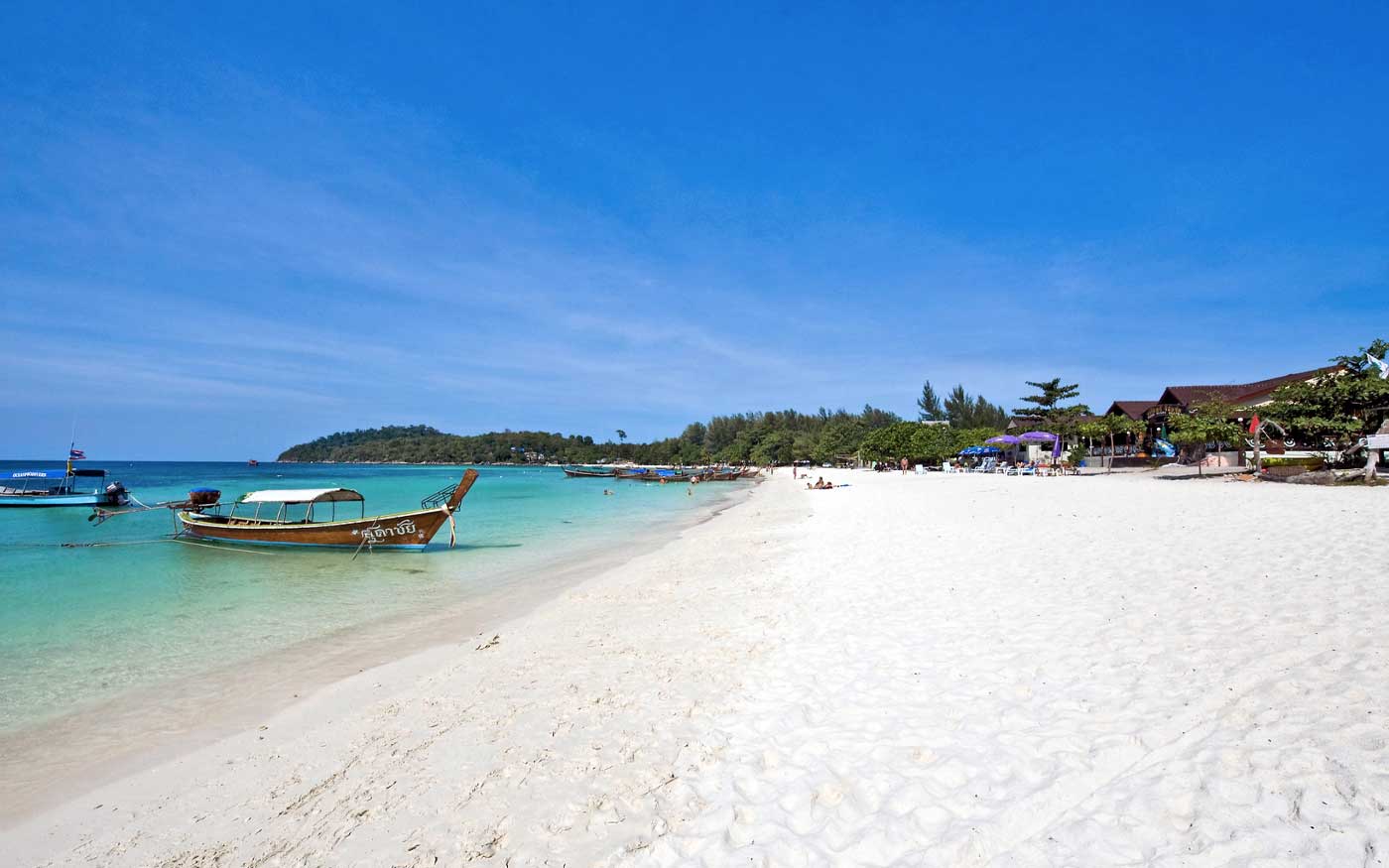 Embrace the energetic vibes of Pattaya Beach, the city's most iconic seaside strip. This 4 km-long sandy stretch buzzes with life, offering a spectrum of experiences, from sun-soaked relaxation to water sports and nightlife.
Take a leisurely stroll along the beachside walkway, indulge in local Thai cuisines at bustling street stalls, or simply relax under a palm tree while watching the azure sea waves. When the sun goes down, Pattaya Beach transforms into a vibrant night scene, with beachside bars and clubs lighting up the coast. A day at Pattaya Beach encapsulates the city's dynamic spirit and offers a taste of Thailand's famous beach culture.
5. Art in Paradise Pattaya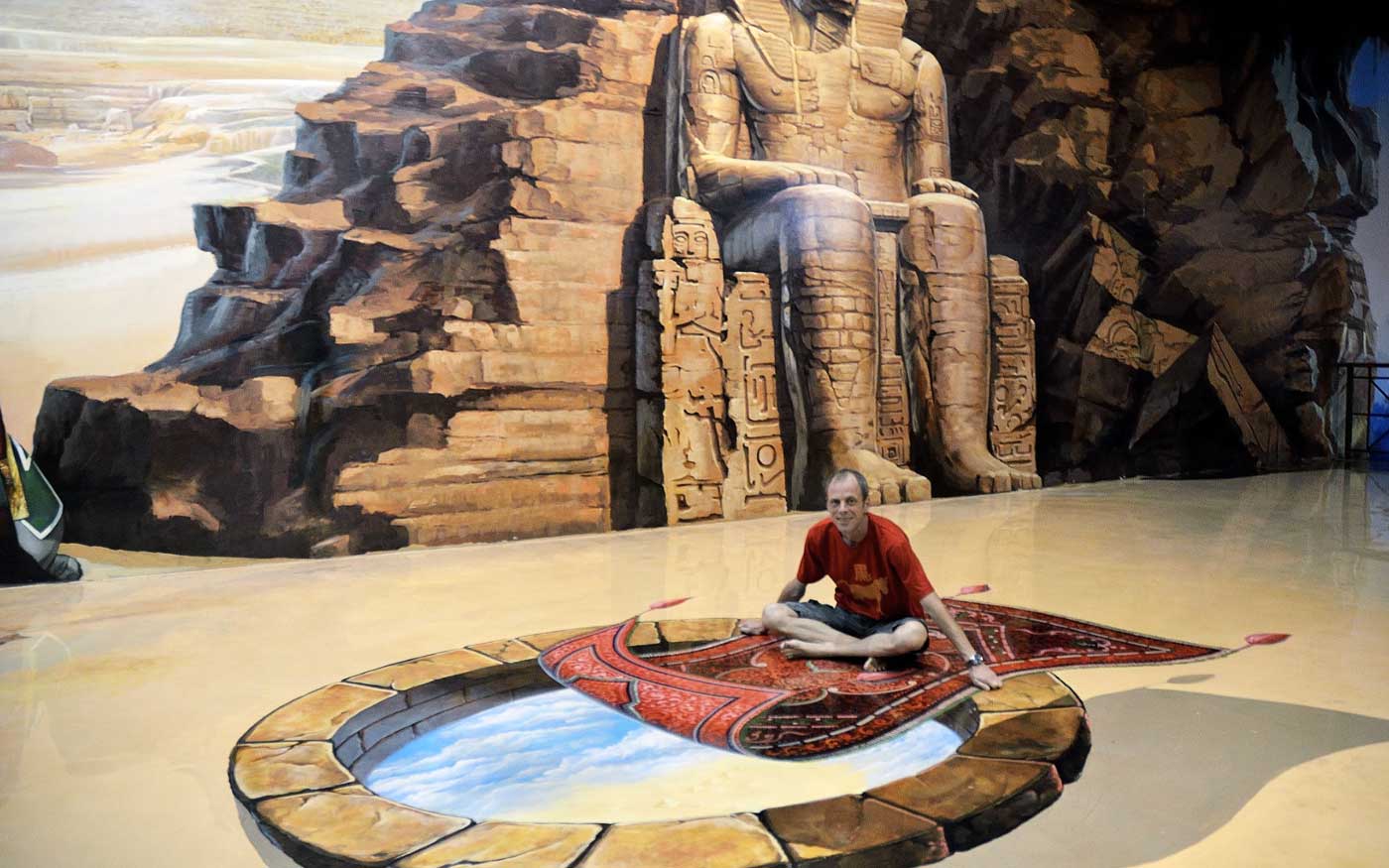 Step into a world of illusion at Art in Paradise, a unique 3D art museum in Pattaya that offers interactive fun for all ages. This isn't your ordinary art gallery; visitors can become part of the exhibits, creating memorable photo opportunities.
Spread across two floors, the museum hosts hundreds of hand-painted optical illusion paintings, bringing scenes to life from the wild jungles of Africa to underwater worlds, mystical landscapes, and more. Art in Paradise is not just an attraction, it's an experience that merges creativity and entertainment, making it a must-visit destination in Pattaya for art lovers and fun seekers alike.
6. Big Buddha Temple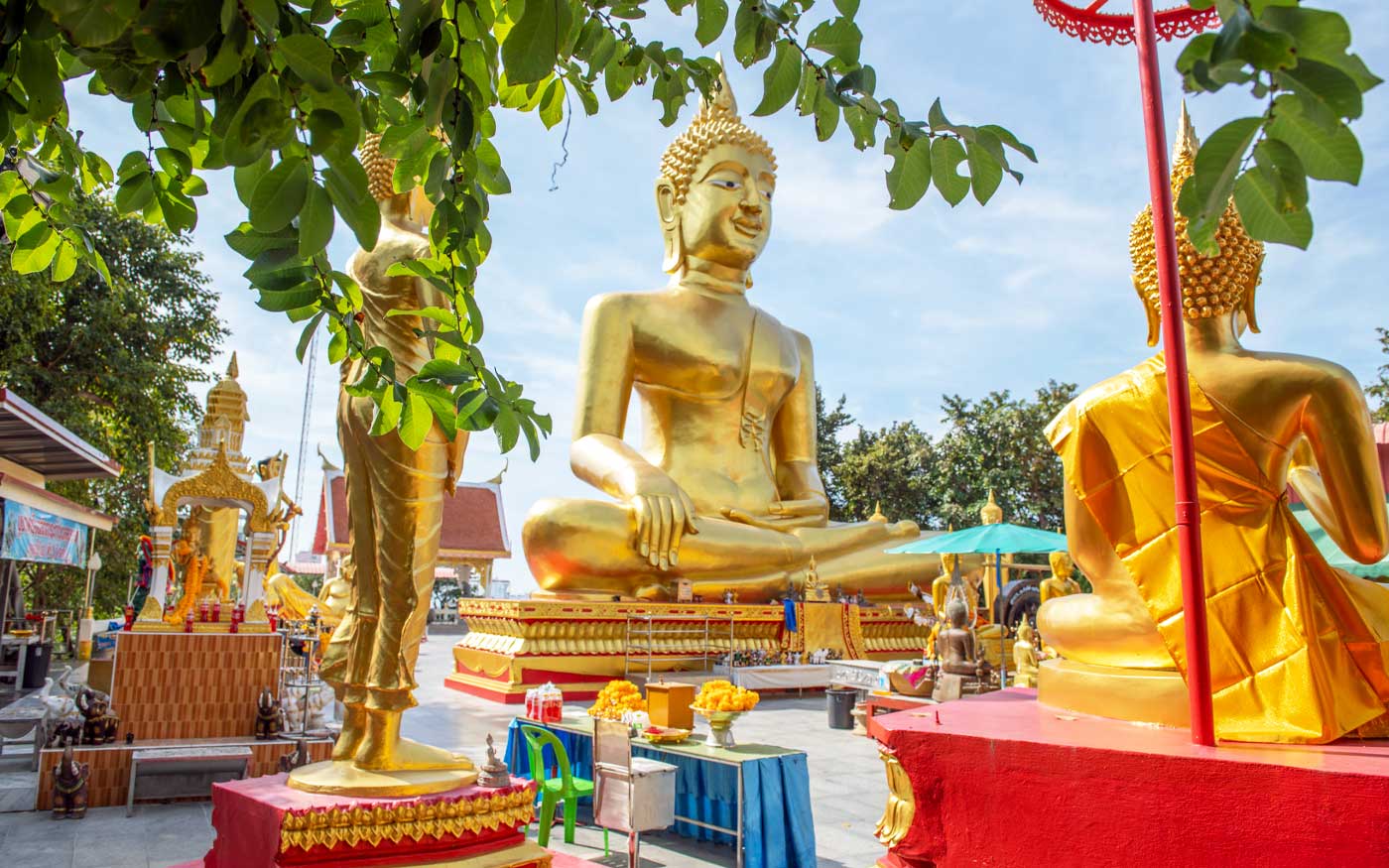 Ascend to tranquility at the Big Buddha Temple, a serene hilltop sanctuary that dominates the Pattaya skyline. At the heart of this temple, you'll find an enormous 18-meter-tall golden Buddha statue, the largest in the region.
This spiritual site isn't just about religious reverence, it also offers panoramic views of Pattaya city and its bay, making it a popular spot for both devotion and sightseeing. While here, explore the intricately designed temple complex, take part in rituals, or simply enjoy the peace amidst the hustle of the city. A visit to the Big Buddha Temple is a beautiful fusion of cultural immersion and scenic beauty.
7. Pattaya Floating Market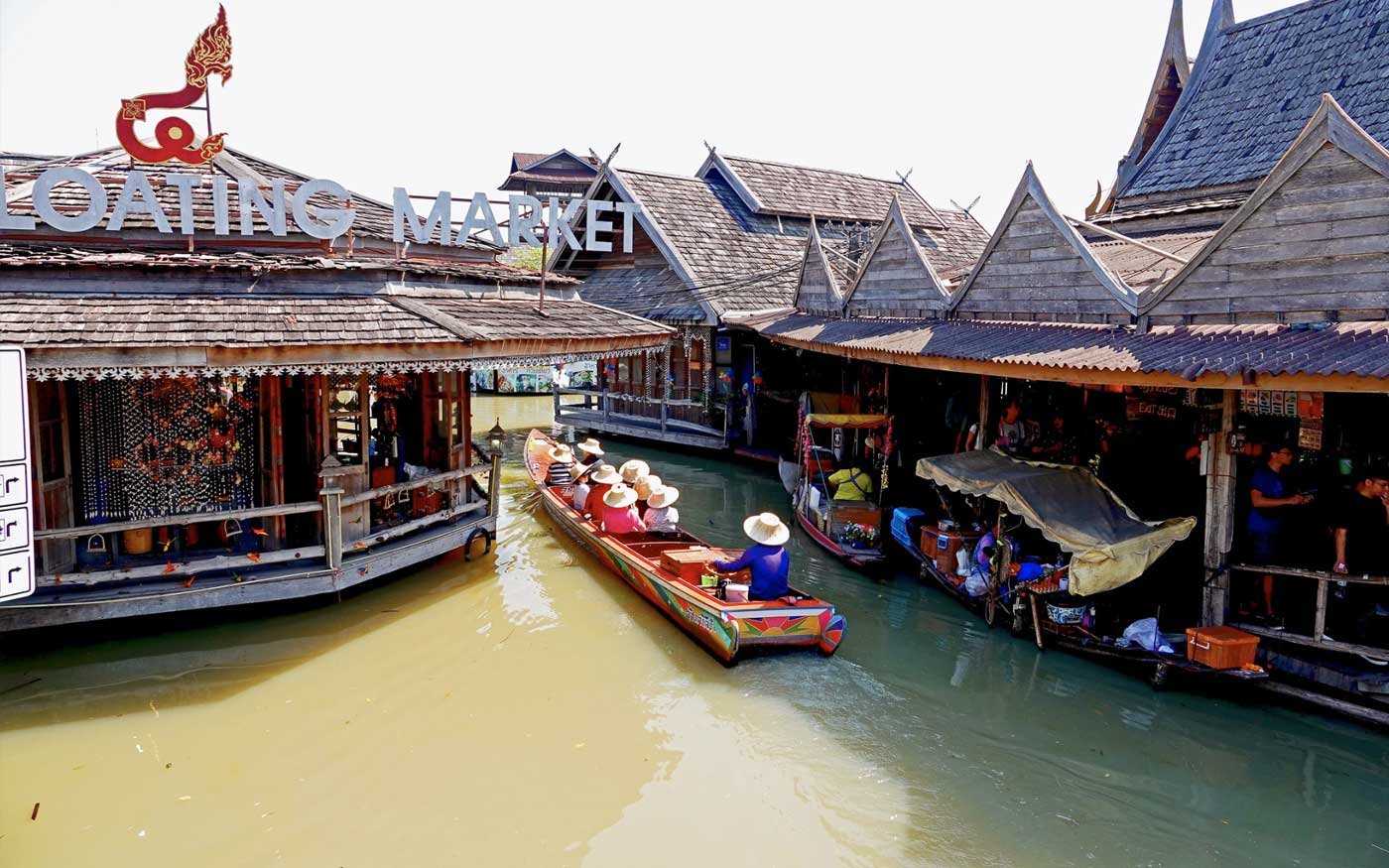 Get ready for a different kind of Phuket adventure as we dive into the bustling heart of Jungceylon, Patong's premier shopping and entertainment complex. A modern marvel amidst Patong's lively scene, Jungceylon is a paradise for shopaholics and foodies alike.
Boasting over 200 stores, from high-street brands to local Thai boutiques, Jungceylon satisfies every shopper's desires. But it's not just about the shopping. Jungceylon is also a hub for entertainment, featuring a multiplex cinema, a bowling alley, and even a Thai boxing stadium.
For those with a culinary craving, the complex is dotted with a wide range of eateries. From the local Thai cuisine to international gourmet delights, there's a flavor for every palate.
Jungceylon is more than just a mall; it's a thriving, vibrant part of Phuket's character. A visit here lets you experience the island's modern side, away from the beaches and into the beating heart of its urban culture. So join us as we navigate through the exciting maze of Jungceylon. Stay tuned, as our Phuket exploration continues!
8. Walking Street Pattaya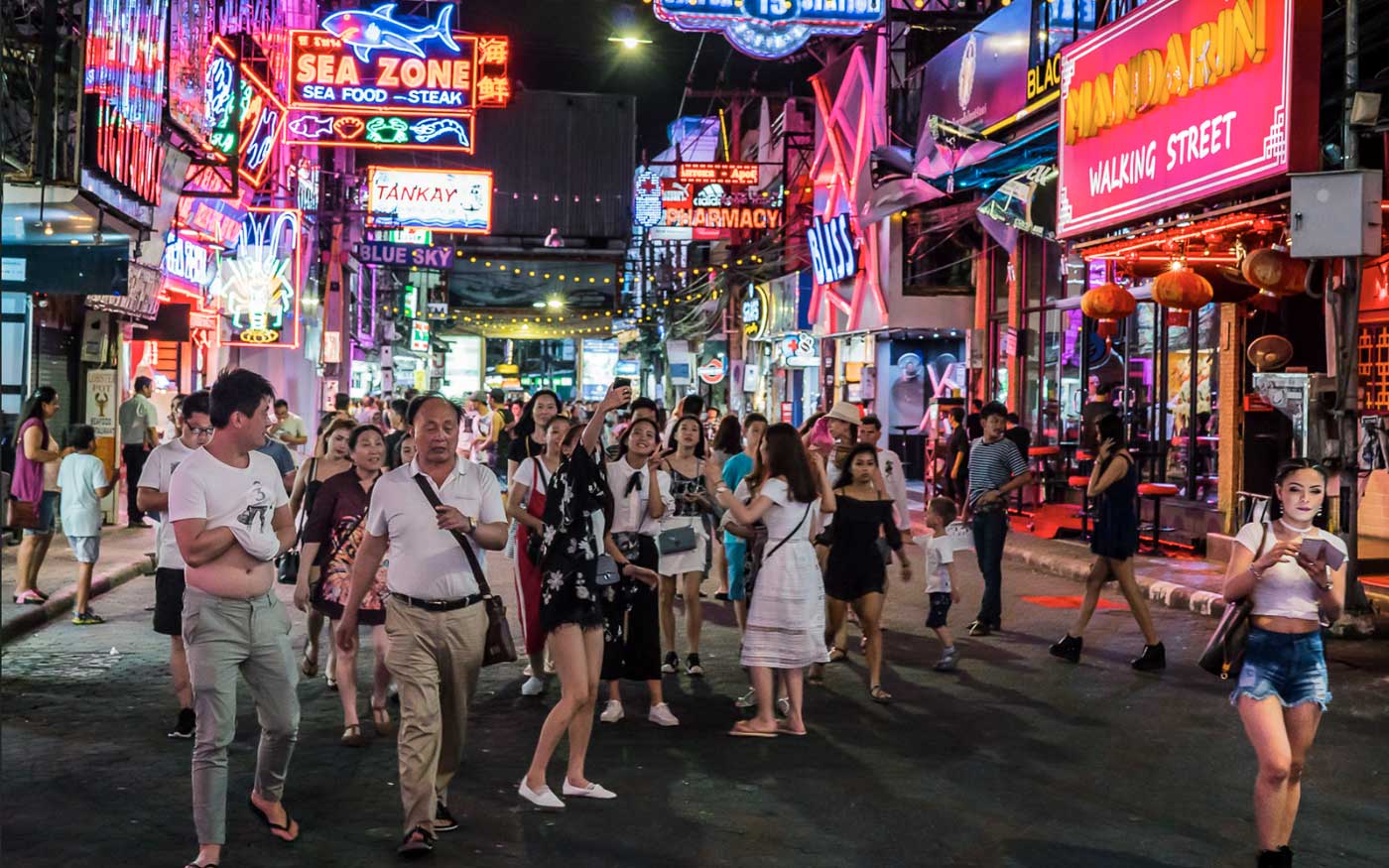 Immerse yourself in the colors, flavors, and activities of the Pattaya Floating Market, a vibrant tribute to Thailand's rich cultural heritage. This sprawling 100,000-square-meter market is segmented into four sections, each representing the four major regions of Thailand – North, Northeast, Central, and South.
Navigate through the water canals in a traditional boat, witnessing hundreds of vendors selling everything from handcrafted souvenirs, traditional Thai garments, to a delectable array of local foods and fruits. Performances of traditional Thai music and dance throughout the day add to the authentic cultural experience. The Pattaya Floating Market offers a unique glimpse into Thai traditions, making it a must-visit for culture and shopping enthusiasts.
9. Terminal 21 Pattaya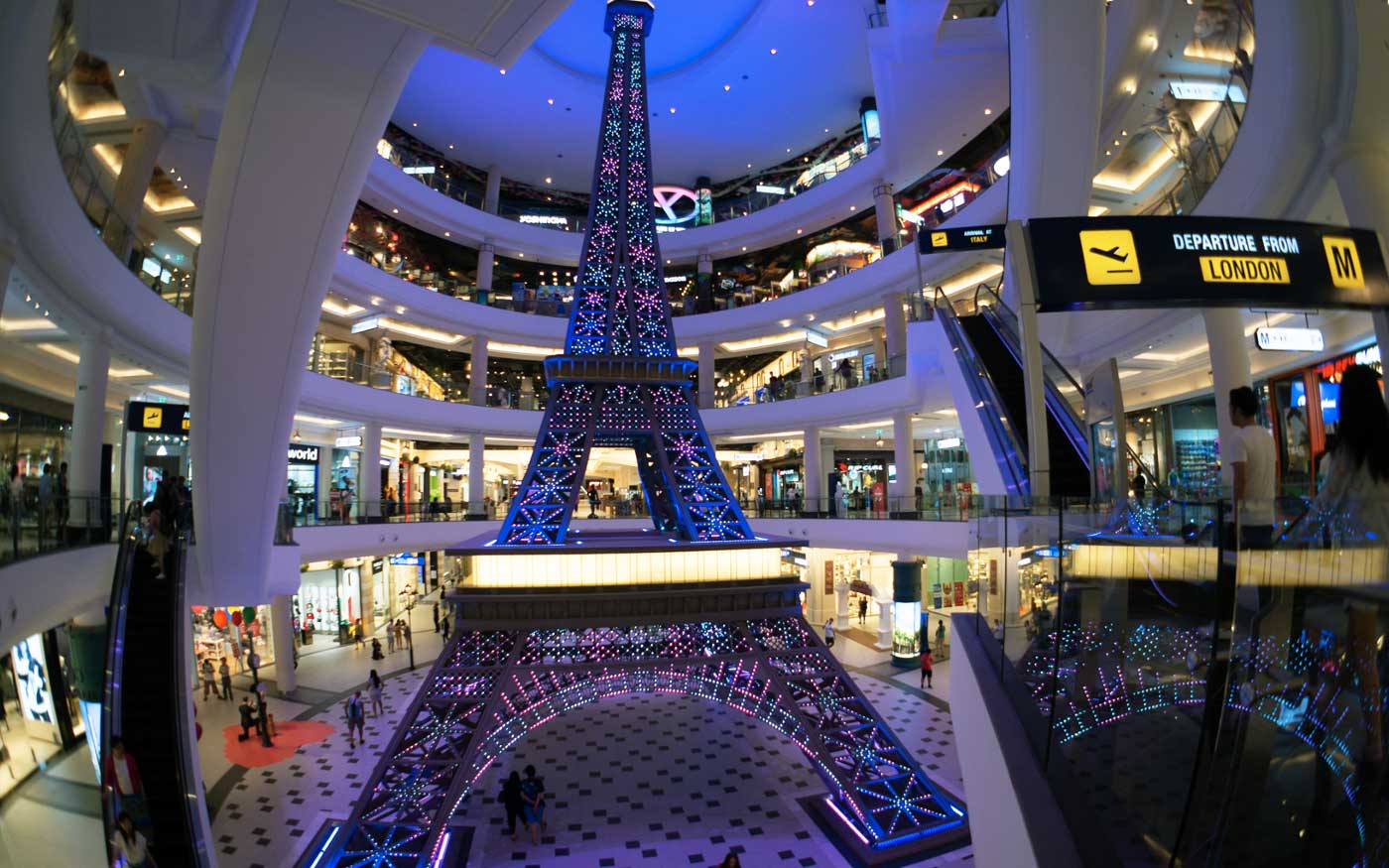 Jet off to a shopping adventure at Terminal 21 Pattaya, a unique shopping complex designed to mimic an international airport. Each floor is themed after a world-famous city, allowing visitors to stroll from the streets of Paris to the markets of Istanbul, all under one roof.
Beyond the eclectic mix of high-street and designer brands, you'll find a cineplex and a gourmet supermarket. And don't forget to visit the food court serving cuisines from around the world. At Terminal 21, shopping becomes a global journey, making it a perfect spot for shopaholics and foodies looking for a distinctive experience in Pattaya.
10. Tiger Park Pattaya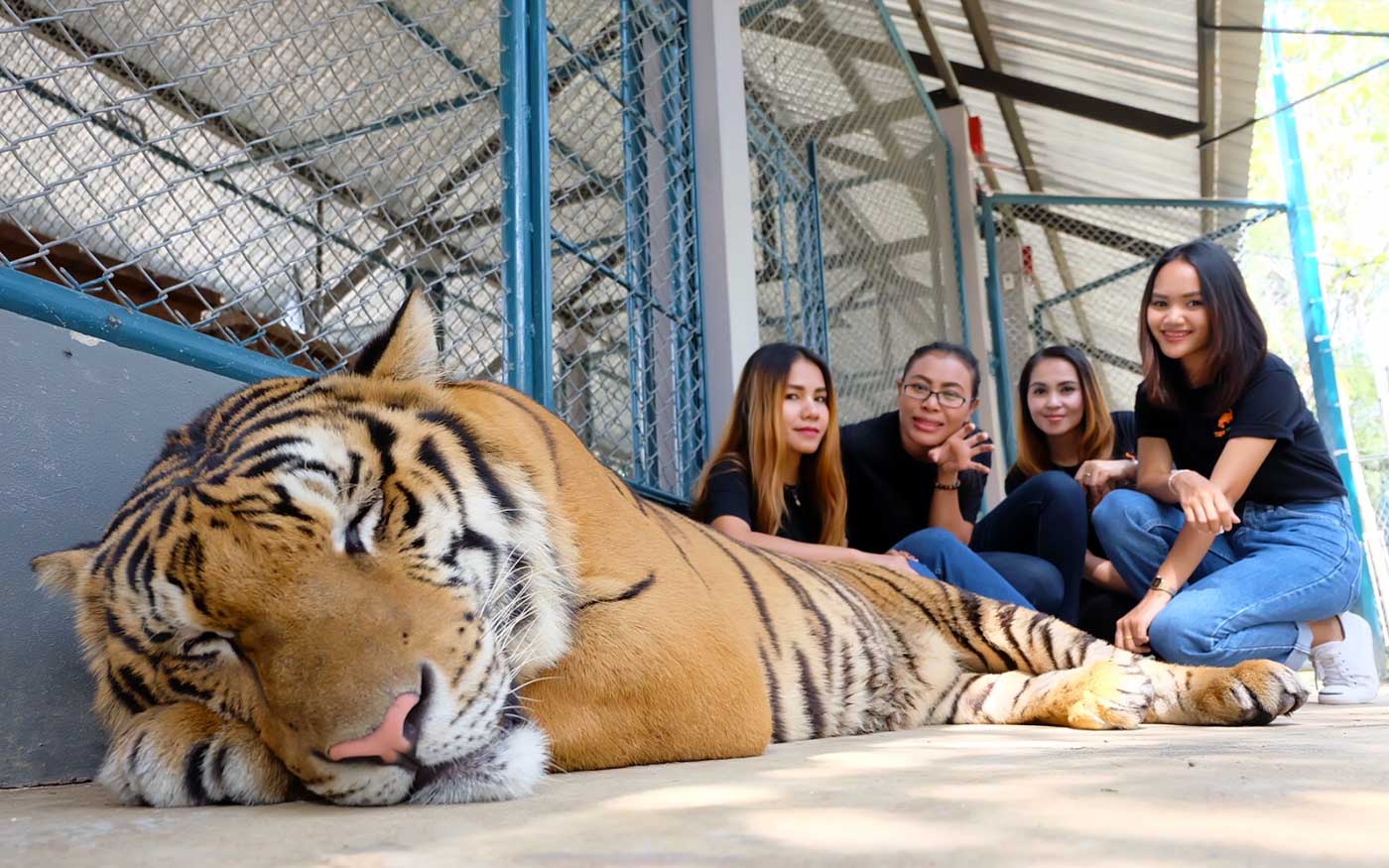 Experience a thrilling encounter with nature at Tiger Park Pattaya, an interactive tiger zoo that allows visitors to get up close and personal with these majestic creatures. The park provides a unique opportunity to play, feed, and take photos with the tigers, under the supervision of experienced staff.
Focused on promoting a friendly and stress-free environment, Tiger Park is committed to the well-being of its tigers, offering a habitat that resembles their natural surroundings. This experience provides a fantastic chance for wildlife enthusiasts visiting Pattaya to see these beautiful creatures in a safe yet exciting manner.
Feel free to explore these pages as well:
Uncover the Tropical Paradise: Top 10 Experiences in Phuket ↗️
And there we have it – a whirlwind tour of Pattaya's top 10 must-see attractions. From the sanctity of the Big Buddha Temple to the fun-filled adventures at Ramayana Water Park, from the picturesque landscapes of Koh Larn to the bustling atmosphere of Walking Street, we've experienced it all. Each stop has added a unique flavour to our journey, revealing a new facet of Pattaya's multi-layered allure.
As we end this journey, remember that the city's true charm lies in its vibrant contrasts and diversity. Whether it's your first visit or your tenth, there's always something new to discover in Pattaya, a city that continuously evolves yet maintains a strong connection with its rich heritage.
So, until next time, keep the spirit of exploration alive, and let the memories of this amazing trip to Pattaya guide you to your next adventure. Because travel is not just about visiting new places, but about experiencing new emotions and creating memories that last a lifetime. Safe travels, fellow explorers!