Your Essential Phuket Travel Guide: 10 Epic Experiences Not to Be Missed
Ready to embark on an unforgettable journey? Let's dive into the heart of Phuket, Thailand's jewel of the Andaman Sea. This tropical paradise, rich in culture and teeming with natural beauty, offers a multitude of experiences to captivate every traveler.
Phuket is more than just its world-renowned beaches. While the white sand and crystal-clear waters are certainly a draw, this island pulses with an energy that goes beyond its coastal charm. From the bustling local markets and historic old town streets, to the pulsating nightlife and serene Buddhist temples, Phuket is a kaleidoscope of experiences waiting to be discovered.
But where to start? That's where we come in. We've curated the top 10 experiences in Phuket to help guide your journey, each one offering a unique insight into this enchanting island. Whether you're a seasoned adventurer, a food enthusiast, or someone seeking a slice of tranquility amidst natural beauty, we've got you covered.
So, fasten your seatbelt, as we embark on this thrilling journey to explore Phuket's best-kept secrets. The tropical paradise awaits your discovery! Stay tuned as we unravel the best of what Phuket has to offer.
Here are the 10 best places to visit in Phuket:
1. Bang Tao Beach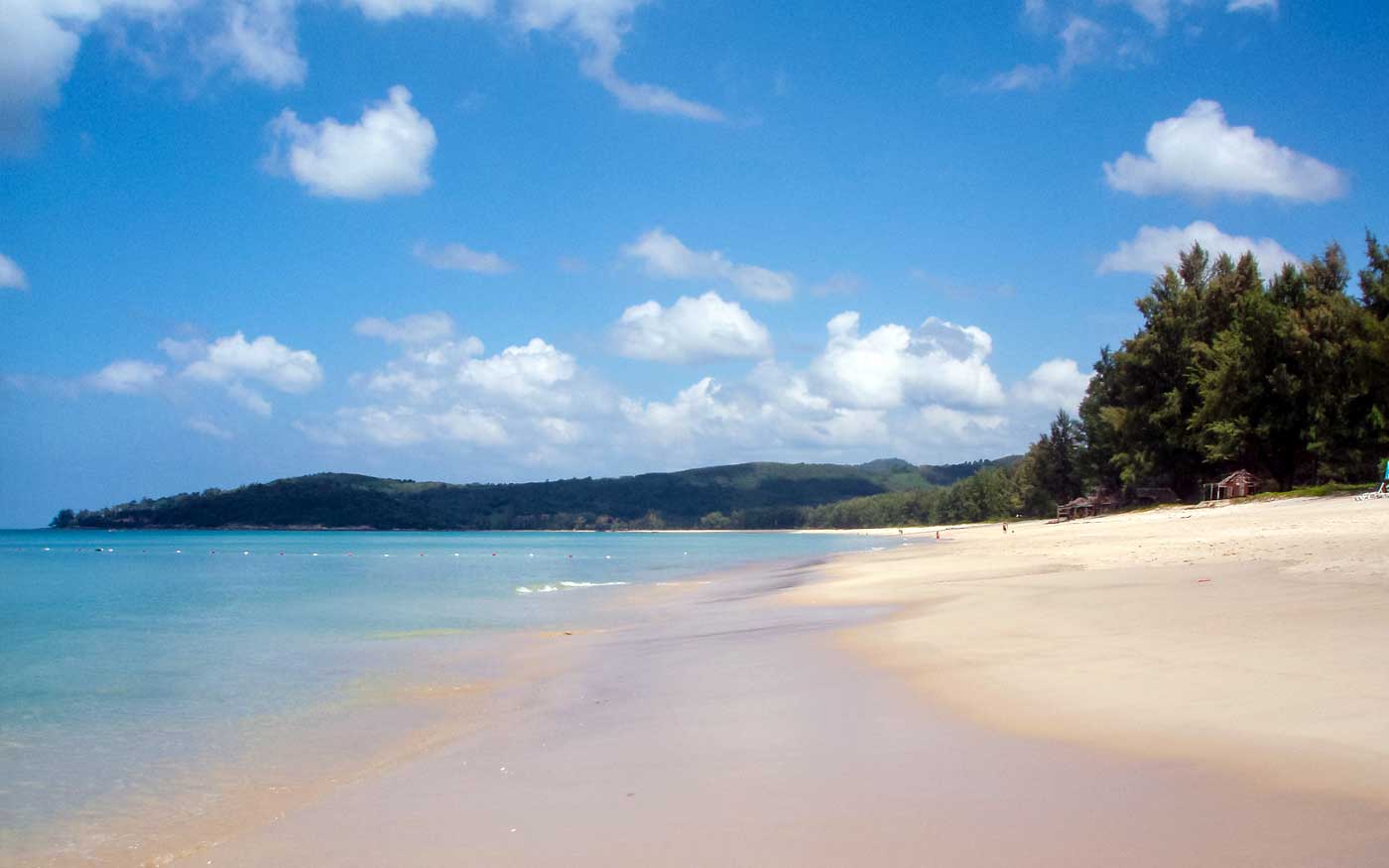 Welcome, fellow adventurers, to the gem of Phuket – Bang Tao Beach. This slice of paradise, extending over six glorious kilometers on the west coast, is an oasis of serenity, offering white sandy beaches and azure waters of the Andaman Sea.
Once a tin mining site, Bang Tao has evolved into a haven for those seeking tranquility and diverse experiences. Luxury resorts nestle alongside local eateries and a lively night market, creating a unique fusion of extravagance and authenticity.
From basking under the sun and riding the waves to discovering local cuisine, and even testing your golfing skills, Bang Tao Beach caters to all tastes. Stay tuned as we delve deeper into this tropical paradise, offering tips, recommendations, and hidden treasures. Bang Tao Beach is ready to captivate your traveler's spirit!
2. Big Buddha Phuket
Greetings, intrepid explorers! Our next adventure takes us to one of Phuket's most iconic and revered landmarks – the majestic Big Buddha Phuket.
Situated atop Nakkerd Hill between Chalong and Kata, this imposing 45-meter-tall statue, clad in white Burmese marble, towers over the island, offering panoramic vistas of Phuket Town, Chalong Bay, and beyond. On a clear day, you can see as far as Phi Phi Islands and Phang Nga Bay – a breathtaking sight indeed!
The Big Buddha, also known as the Great Buddha of Phuket or Ming Mongkol Buddha, serves as a place of worship for locals and a cultural site for visitors. The statue's base is a shrine, echoing with the melodic hum of Buddhist prayers and the tinkling sound of small bells.
The ascent to the Big Buddha might be a bit of a climb, but it's an essential part of the journey. Winding through Phuket's lush, tropical scenery, the road up Nakkerd Hill offers glimpses of the local life and breathtaking natural beauty.
Whether it's the tranquility you seek, a spiritual connection, or simply a postcard-perfect view, the Big Buddha of Phuket is a must-visit on your island journey. So tighten your shoelaces, fellow travelers, as we prepare to ascend to one of the most mesmerizing heights of Phuket. Keep exploring, keep adventuring, and most importantly, keep being amazed!
3. Patong Beach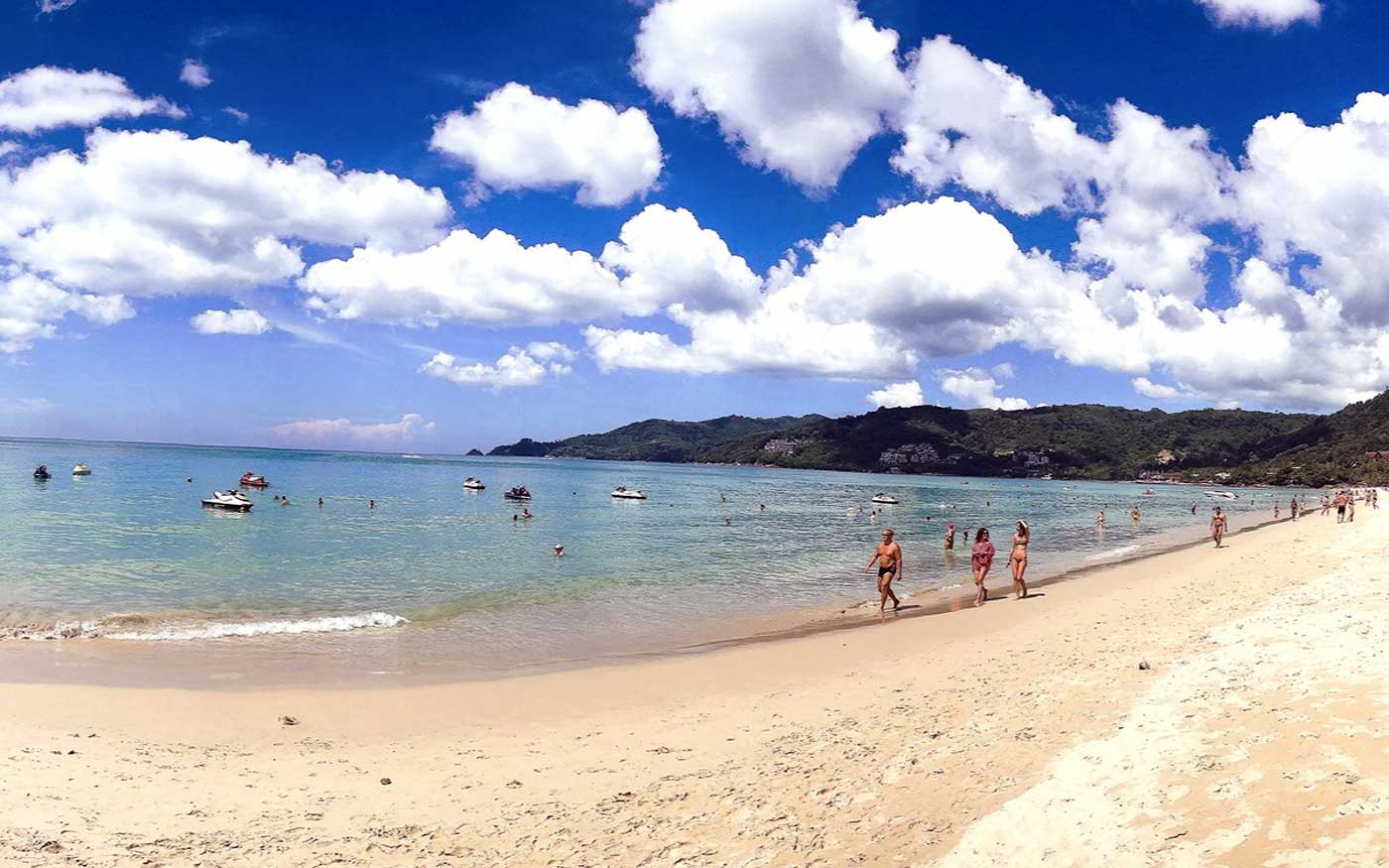 Let's plunge into the pulsating heart of Phuket – the vibrant and lively Patong Beach. Famous for its three-kilometer stretch of golden sand and azure waters, Patong is Phuket's main tourist resort, teeming with life both day and night.
By day, Patong Beach is a hive of activity. Watersports enthusiasts can enjoy jet-skiing, parasailing, and swimming, while those in search of relaxation can laze in the sun or enjoy a beachside massage. Don't forget to try some delicious local cuisine from the numerous beach vendors!
As the sun sets, Patong transforms. The notorious nightlife scene comes alive, especially around the infamous Bangla Road, renowned for its energetic bars, nightclubs, and entertainment venues. From pulsating nightclubs to tranquil beach bars, there's something for every nocturnal adventurer.
But Patong is not just about the beach and the parties. The town also offers bustling markets, luxurious spas, and cultural shows, ensuring there's never a dull moment.
So pack your sunscreen and your adventurous spirit, and get ready to dive into the captivating whirl of experiences that Patong Beach offers. Stay tuned for more insider tips, must-see spots, and hidden gems. Patong Beach is ready to create unforgettable stories with you!
4. Freedom Beach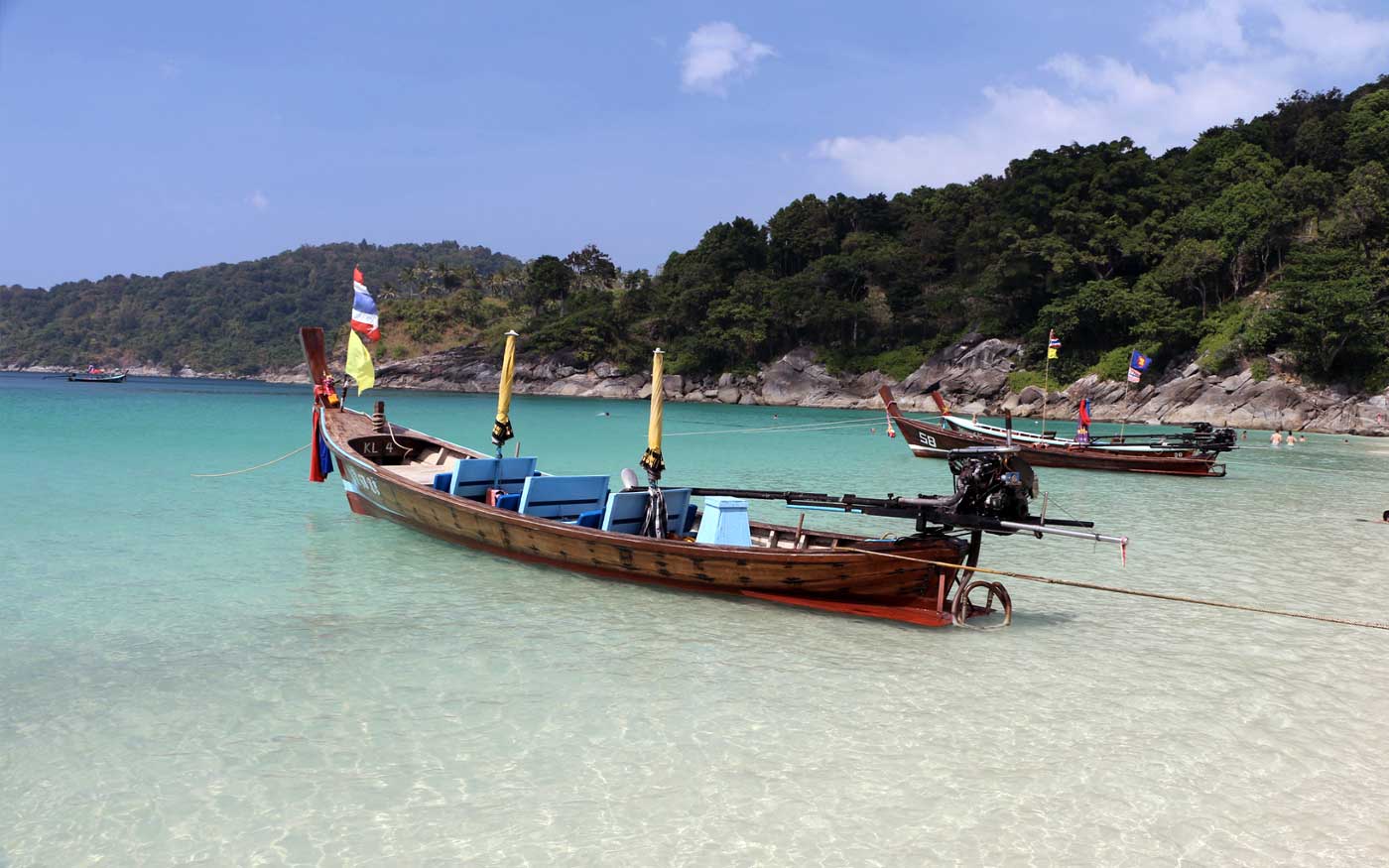 Off the beaten path in Phuket, there's a hidden haven known as Freedom Beach. This secluded stretch of pristine white sand, enveloped by lush hills and crystalline turquoise waters, offers the ultimate escape from the bustle of the island's more frequented beaches.
Accessible only by long-tail boat, Freedom Beach rewards the intrepid traveler with an almost private beach experience. Here, the island's usual cacophony gives way to the harmonious sounds of waves gently lapping at the shore and the distant hum of boat engines.
But it's not just about tranquility. There's also plenty of opportunity for adventure. Snorkeling is a must at Freedom Beach, with its abundant coral and playful marine life offering a vivid underwater spectacle.
For those who prefer dry land, a mini trek to the viewpoint at the beach's southern end will reward you with a stunning panorama of this tropical paradise.
So, get ready to cast away your cares and discover the untouched beauty of Freedom Beach. Its peaceful charm and natural wonders promise to make it a standout memory on your Phuket journey. Freedom Beach is truly a hidden gem waiting to be explored. Stay tuned for more about this and other Phuket adventures!
5. Karon Viewpoint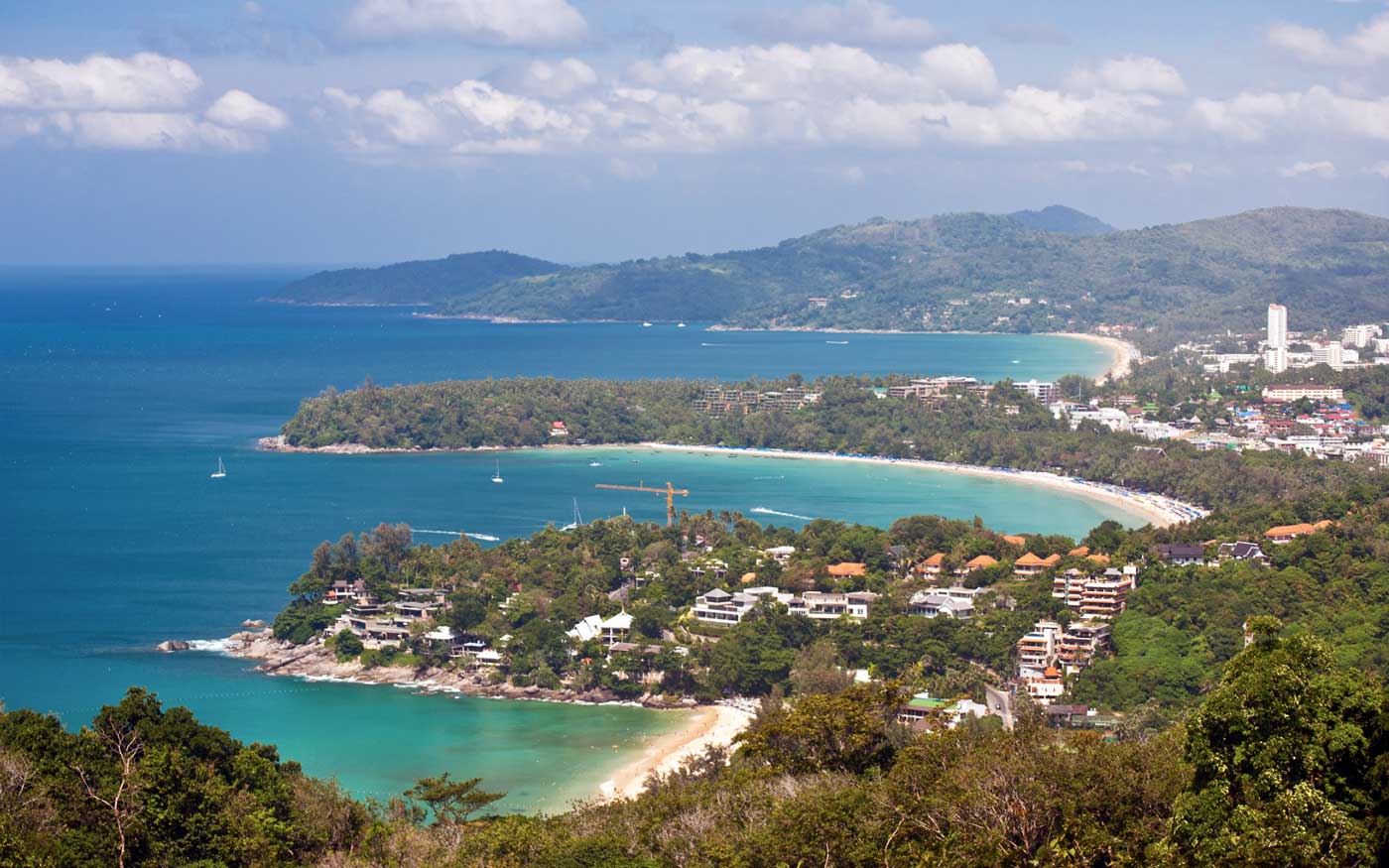 Get ready for a visual treat, as we set our sights on Karon Viewpoint, one of Phuket's most iconic panoramic vistas. Known locally as Khao Saam Haad (Three Beaches Hill), this viewpoint offers a breathtaking perspective of Phuket's tropical splendor.
Perched on the hilltop between Nai Harn and Kata Noi beaches, Karon Viewpoint gives you a bird's eye view of three stunning bays. From this vantage point, you can see the shimmering turquoise bays of Kata Noi, Kata Yai, and Karon, and in the distance, the sparkling Andaman Sea. The contrast of the deep blue ocean, the white-crested waves hitting the beach, and the island's lush greenery is truly a sight to behold.
This spot is perfect for a quick break from beach hopping or a serene spot to watch the sunset. The viewpoint also has a shaded pavilion and several stalls where you can grab a refreshing drink or a quick bite.
Karon Viewpoint is an essential stop on any Phuket adventure. Whether you're a photographer hunting for the perfect shot or a traveler looking for a moment of quiet reflection, this spot won't disappoint. So buckle up, as we take you on a journey to one of the most picture-perfect spots in Phuket. Stay tuned, adventure awaits!
6. Soi Dog Foundation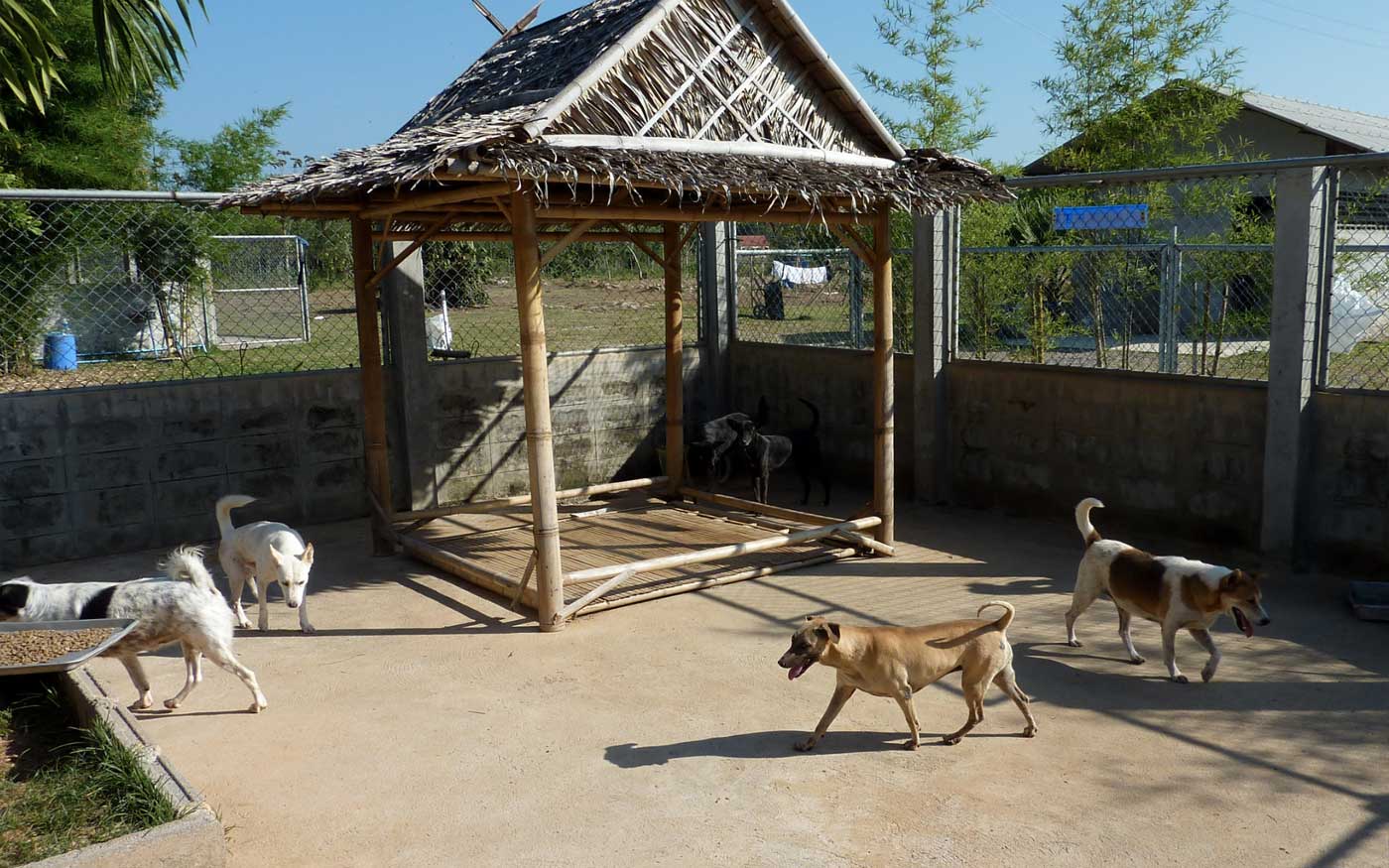 Let's take a detour from Phuket's well-trodden paths and venture into the heart of the Soi Dog Foundation. This non-profit is a beacon of hope for the island's street dogs and cats, offering medical care, vaccination, and adoption services since 2003.
Visitors can take a guided tour and meet the hundreds of rescued animals. If one tugs at your heartstrings, adoption is an option. Even if you can't adopt, spending time with these animals or making a donation can make a world of difference.
Soi Dog Foundation is a unique and rewarding stop on your Phuket journey, a place where you can extend your love for animals and make a real impact. Join us as we explore this compassionate side of Phuket. Stay tuned for more enriching travel tales!
7. Jungceylon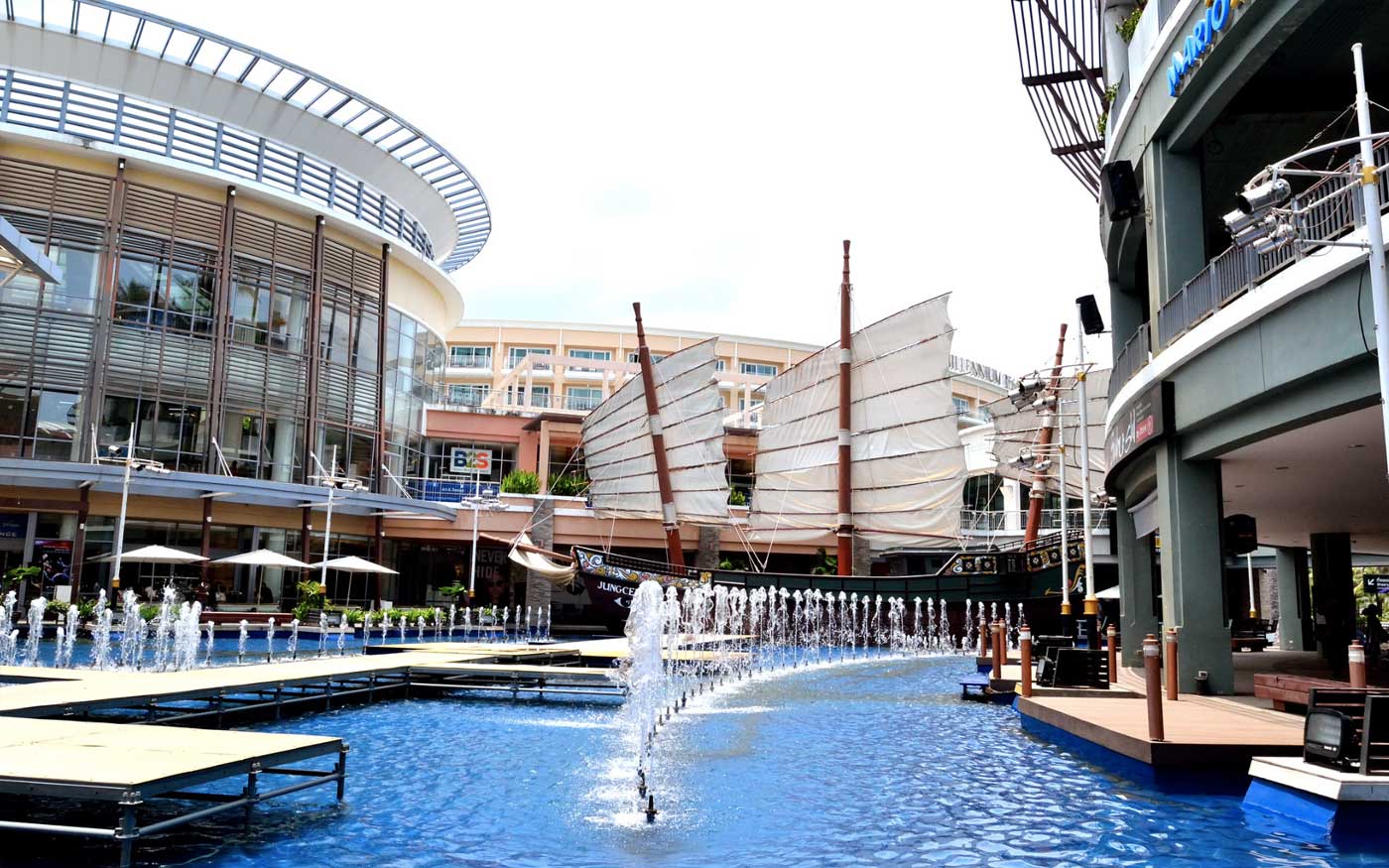 Get ready for a different kind of Phuket adventure as we dive into the bustling heart of Jungceylon, Patong's premier shopping and entertainment complex. A modern marvel amidst Patong's lively scene, Jungceylon is a paradise for shopaholics and foodies alike.
Boasting over 200 stores, from high-street brands to local Thai boutiques, Jungceylon satisfies every shopper's desires. But it's not just about the shopping. Jungceylon is also a hub for entertainment, featuring a multiplex cinema, a bowling alley, and even a Thai boxing stadium.
For those with a culinary craving, the complex is dotted with a wide range of eateries. From the local Thai cuisine to international gourmet delights, there's a flavor for every palate.
Jungceylon is more than just a mall; it's a thriving, vibrant part of Phuket's character. A visit here lets you experience the island's modern side, away from the beaches and into the beating heart of its urban culture. So join us as we navigate through the exciting maze of Jungceylon. Stay tuned, as our Phuket exploration continues!
8. Kata Beach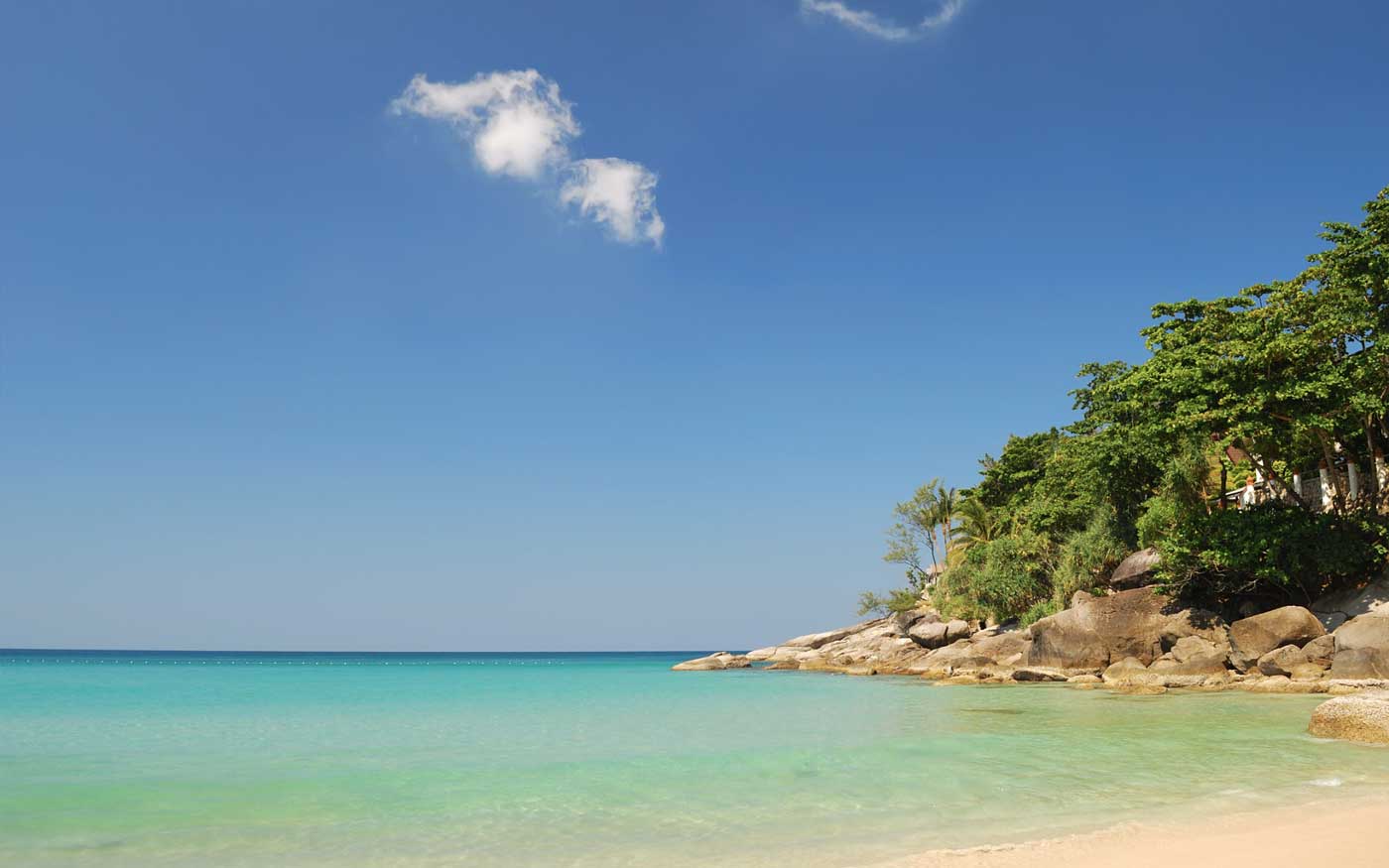 Kata Beach is the crown jewel of Phuket's western coast, perfectly balancing tranquility and entertainment. Its sparkling blue waters and palm-lined sandy beach make it a favorite among families and surfers.
The beach's soft curves make for a calm sea, perfect for swimming and other water sports. And when the monsoon winds blow from May to October, Kata Beach becomes a surfers' paradise.
Along the beachfront and backstreets, you'll find a diverse range of dining and shopping options. From local food stalls to high-end restaurants, Kata Beach offers an exciting culinary journey.
But Kata Beach is not just about sun, sand, and surf. It's a community filled with warmth and vibrancy. You'll get a taste of local life that's sure to enrich your Phuket experience.
So grab your sun hat and join us as we explore the relaxed charm of Kata Beach. Stay tuned for more Phuket adventures!
9. Patong Boxing Stadium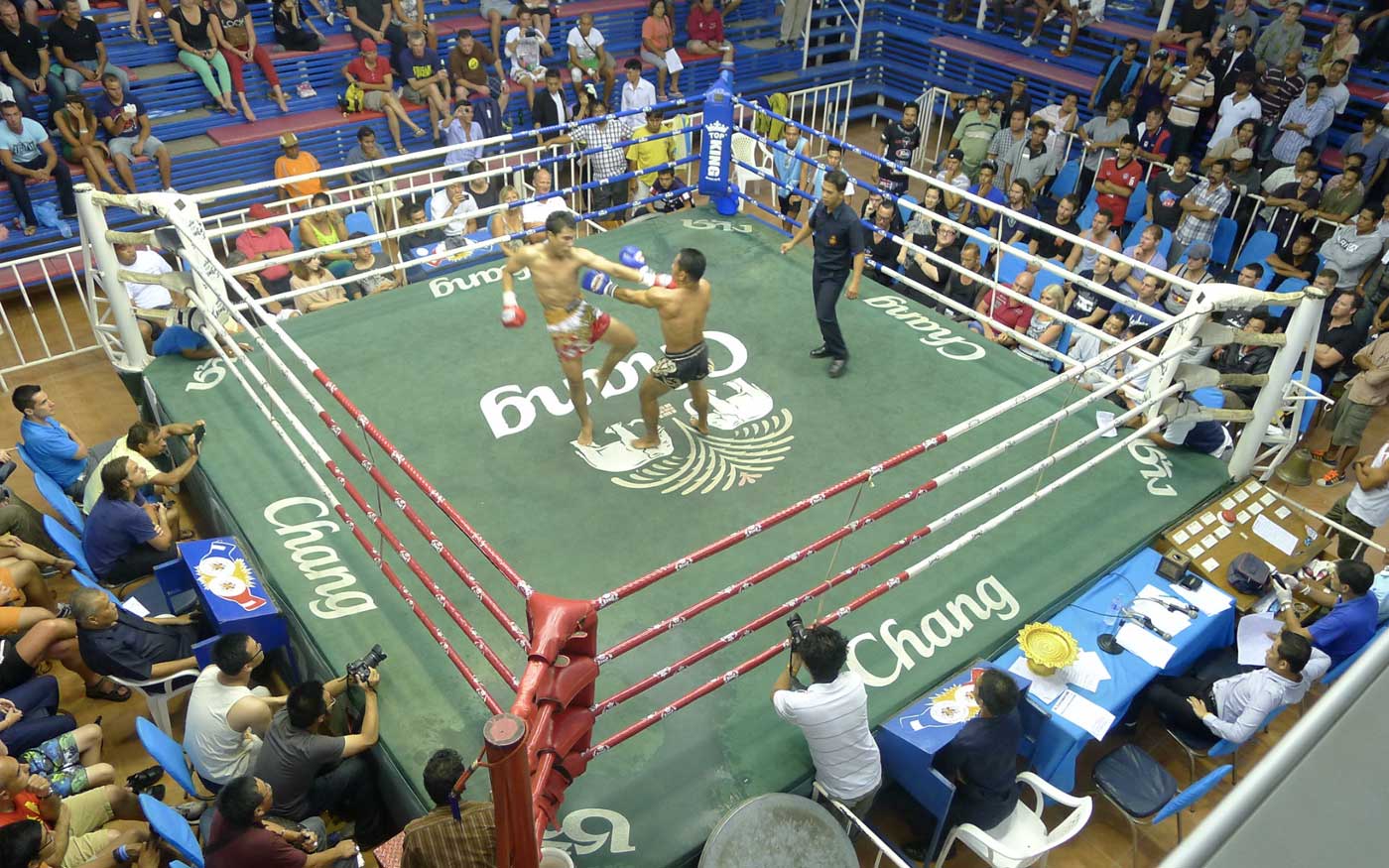 Welcome to the heart-pounding action of the Patong Boxing Stadium, a must-see spectacle for any visitor to Phuket. The vibrant atmosphere and intense matches at this venue offer a riveting peek into the world of Muay Thai, Thailand's revered national sport.
Whether you're a martial arts aficionado or simply curious about Thai culture, witnessing a match at Patong Boxing Stadium is an unforgettable experience. The rhythmic sounds of traditional music set the tempo for the fights, and the crowd's energy is contagious.
The stadium features fights three times a week, with both male and female fighters showcasing their skills. From local champions to international warriors, you'll witness the athletic prowess and precision that defines Muay Thai.
Join us as we dive into the thrilling world of Muay Thai at the Patong Boxing Stadium. Stay tuned for more unique Phuket experiences!
10. Naka Market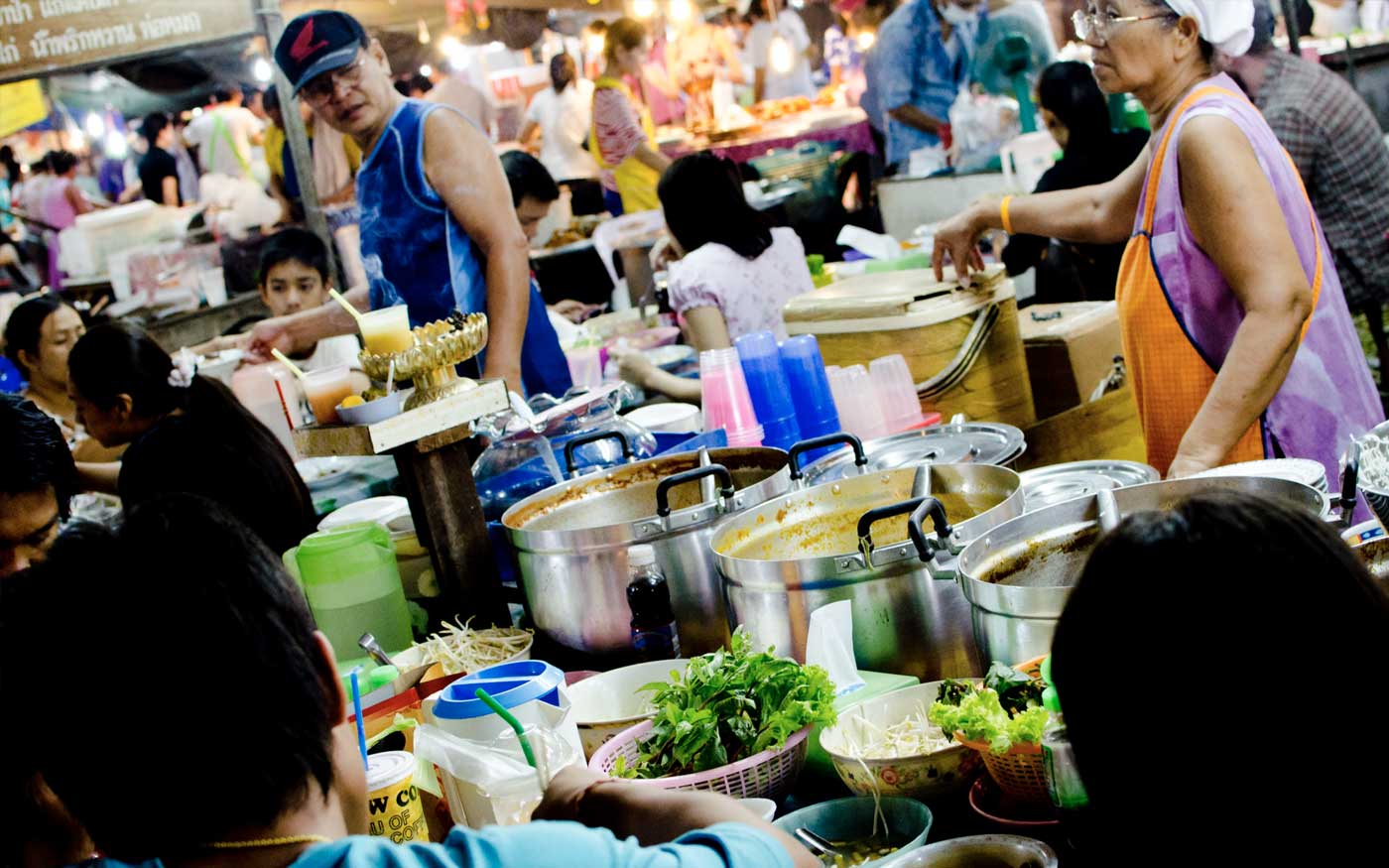 Take a sensory journey through Phuket's vibrant Naka Market, a weekend shopping extravaganza that bursts with color, excitement, and the alluring aromas of Thai cuisine. Known to locals as 'Talad Tairod', this sprawling night bazaar offers an authentic slice of Phuket's lively culture.
Stalls at Naka Market sell a dazzling array of items, from Thai silk scarves and handmade jewelry to tropical fruits and local delicacies. It's a paradise for bargain hunters, with a fun, friendly haggling atmosphere that adds to the experience.
But it's not just about shopping. The food section of the market is a feast for the senses. Street food stalls serve everything from freshly grilled seafood and spicy curries to exotic fruits and sweet Thai desserts.
Naka Market is an essential stop for those looking to immerse themselves in local life. Join us as we explore the bustling lanes of this night market, a true testament to Phuket's vibrant spirit. Stay tuned for more of Phuket's hidden gems!
Feel free to explore these pages as well:
Guide to Pattaya's Top 10 Best Attractions ↗️
And so we wrap up our whirlwind tour of Phuket, a destination that has proven to be much more than a tropical paradise. With each unique experience, we've peeled back the layers of this vibrant island, discovering the essence of its character, its people, and its timeless allure.
From the pulsating energy of Patong Beach to the tranquility of the Big Buddha, the taste-explosion at Naka Market to the adrenaline rush at Patong Boxing Stadium, each adventure has added a unique thread to the rich tapestry that is Phuket.
However, it's essential to remember that these top 10 experiences are merely a starting point. The real joy of travel lies in those unexpected moments that aren't listed in any guidebook – a captivating sunset, an unforgettable meal, a smile from a local, or a surprise find in a bustling market.
As we end this journey, we invite you to continue the exploration, to create your own Phuket story. So here's to the sunsets yet to witness, the food yet to taste, and the memories yet to make. Phuket is a trove of experiences, and the best of it is waiting for your discovery.
Until next time, may your travels be full of surprise and your memories plentiful. Thank you for joining us on this journey through Phuket's top 10 experiences. Stay tuned for more exciting adventures! Safe travels.