Welcome to the ultimate collection of Algeria maps! Whether you're a geography buff, a travel enthusiast, or someone with an interest in the various facets of Algeria's landscape, this page is tailor-made for you. Dive into the mesmerizing world of maps, each offering a unique perspective on this North African gem.
1. Algeria Physical Map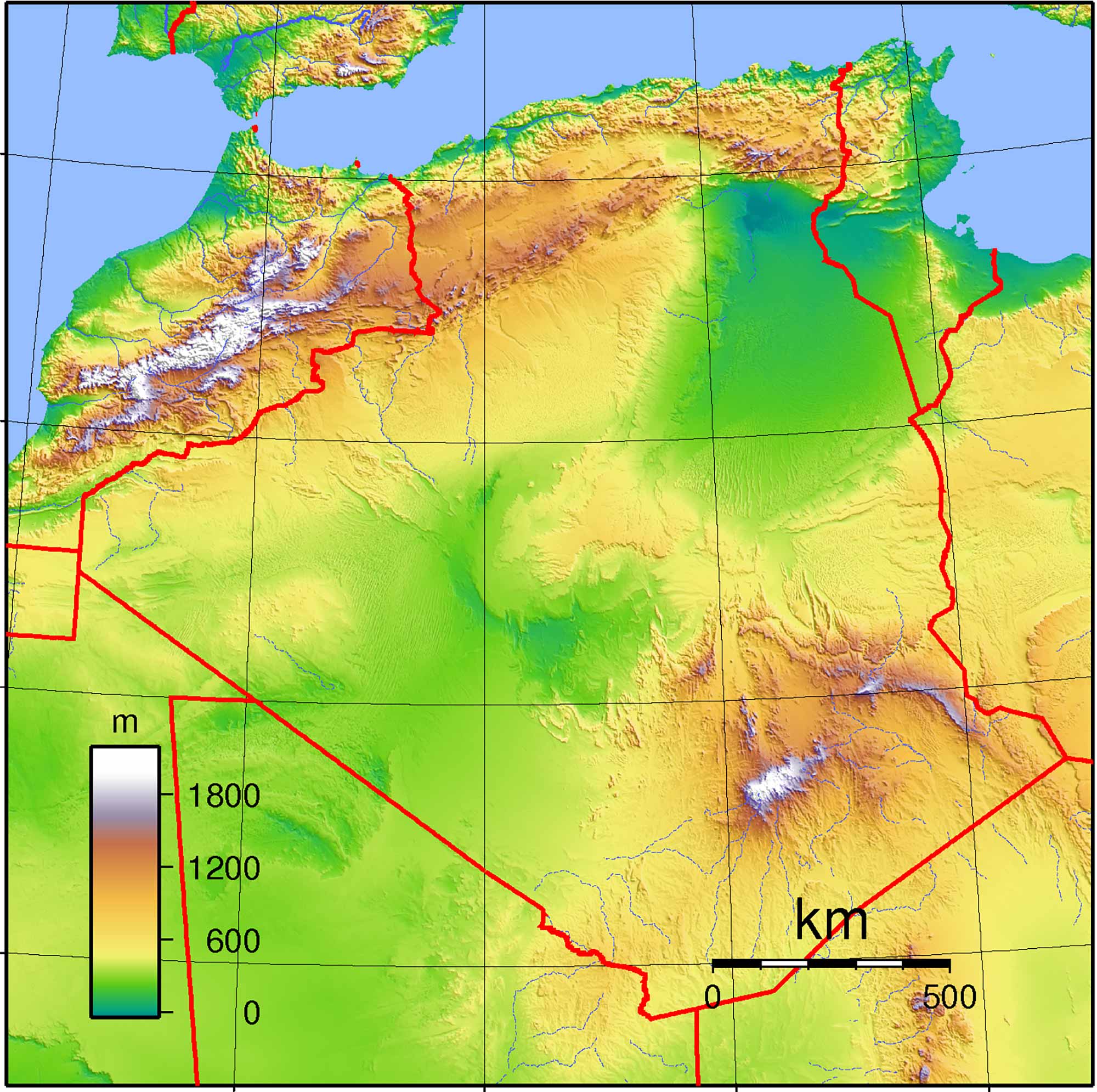 A physical map showcases the physical features of Algeria, highlighting its mountains, plateaus, and coastline. From the Sahara desert to the Atlas Mountains, the diverse landscapes of Algeria come to life.
---
2. Algeria Political Map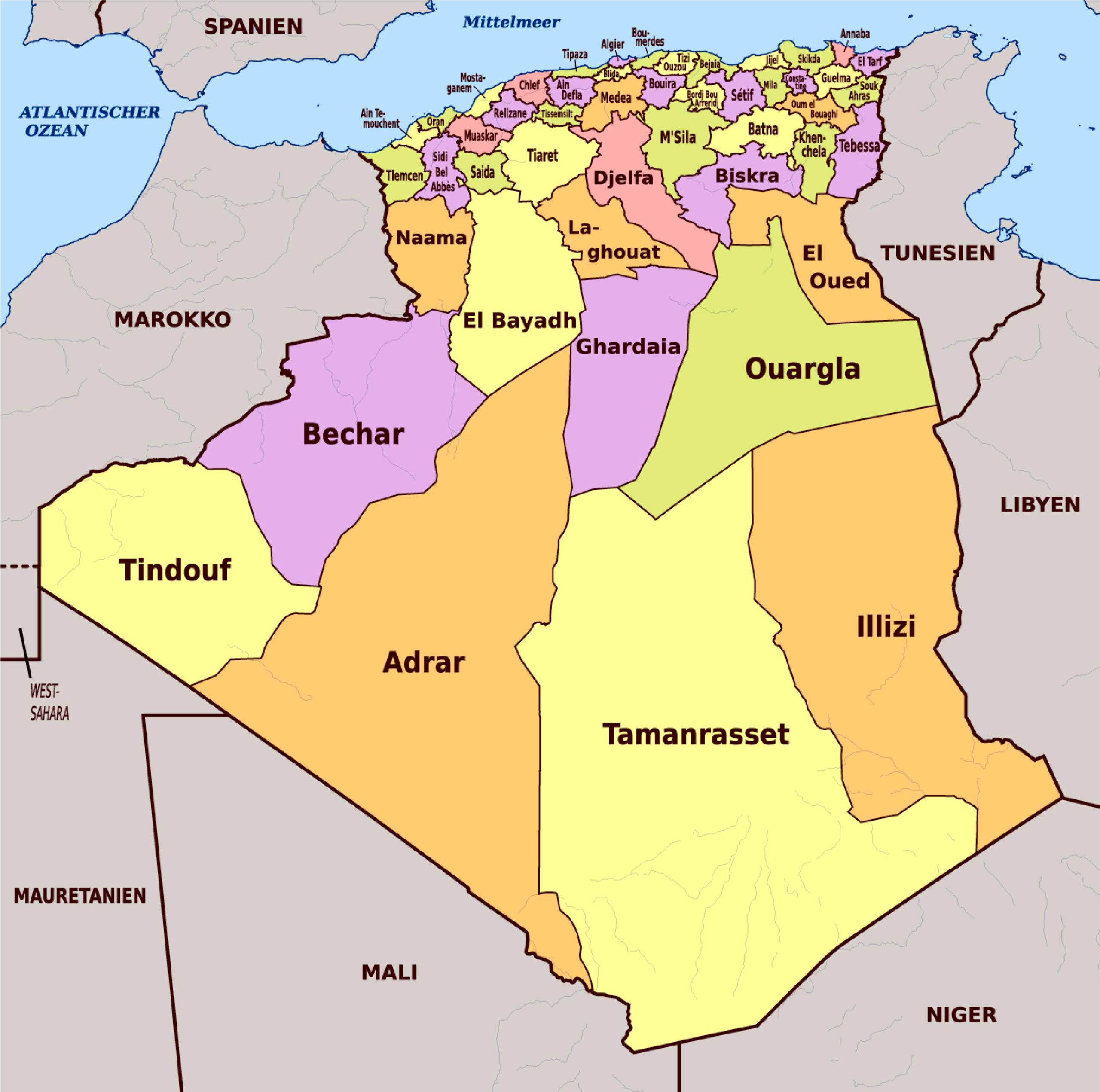 Get to know the administrative divisions of Algeria with a political map. This map reveals the borders of the wilayas (provinces), giving you an understanding of the nation's governmental structure.
---
3. Algeria Topographic Map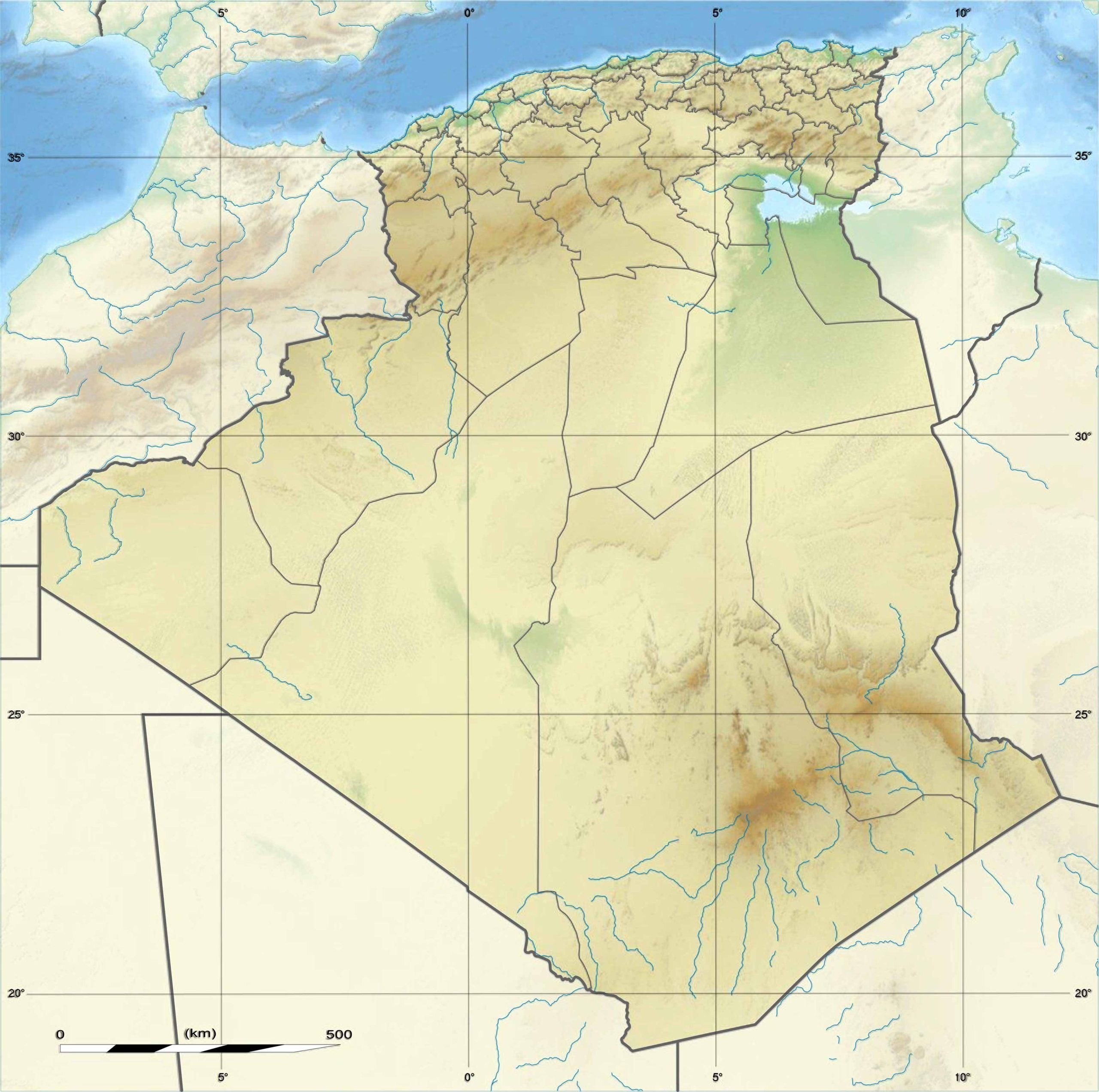 Elevate your understanding! The topographic map illustrates the elevations and depressions across Algeria. Perfect for hikers and outdoor enthusiasts!
---
4. Algeria Geological Map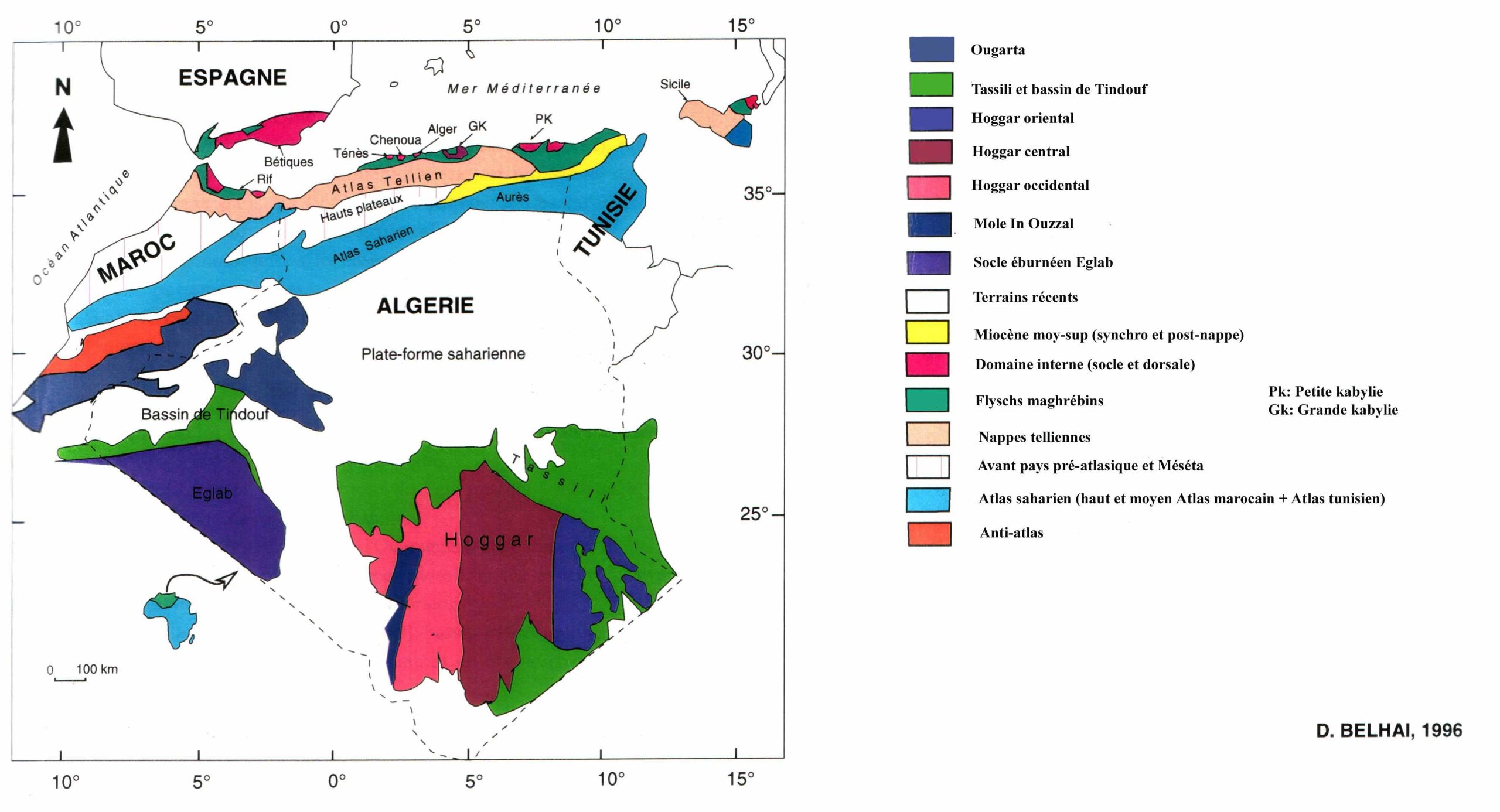 Dig a little deeper into Algeria's earth with a geologic map. Discover the rock formations and structures beneath the surface.
---
5. Algeria Cities (Urban) Map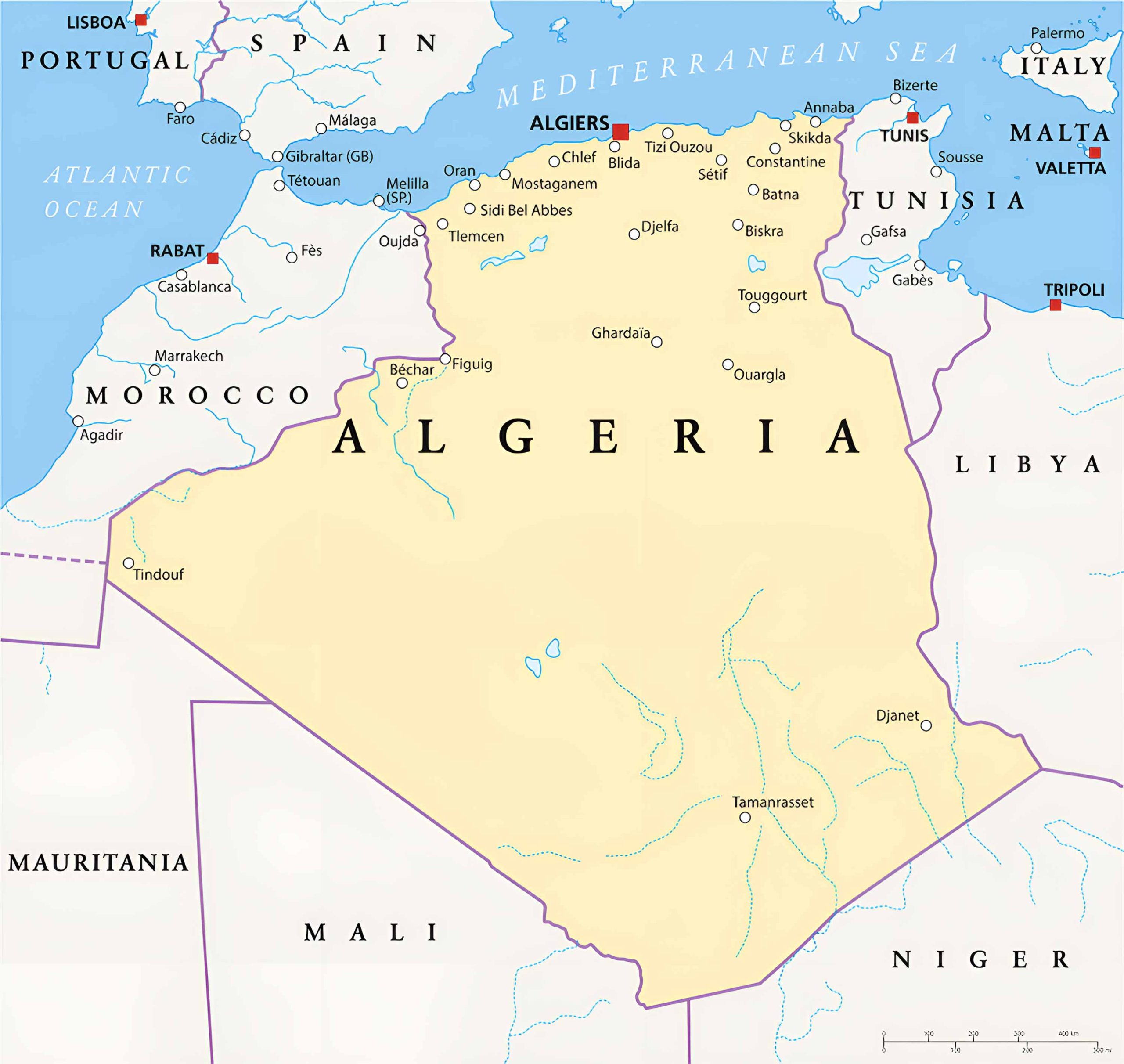 Planning to visit? Navigate your way through Algiers, Oran, Constantine, and other bustling cities with the detailed urban maps.
---
6. Algeria Regions Map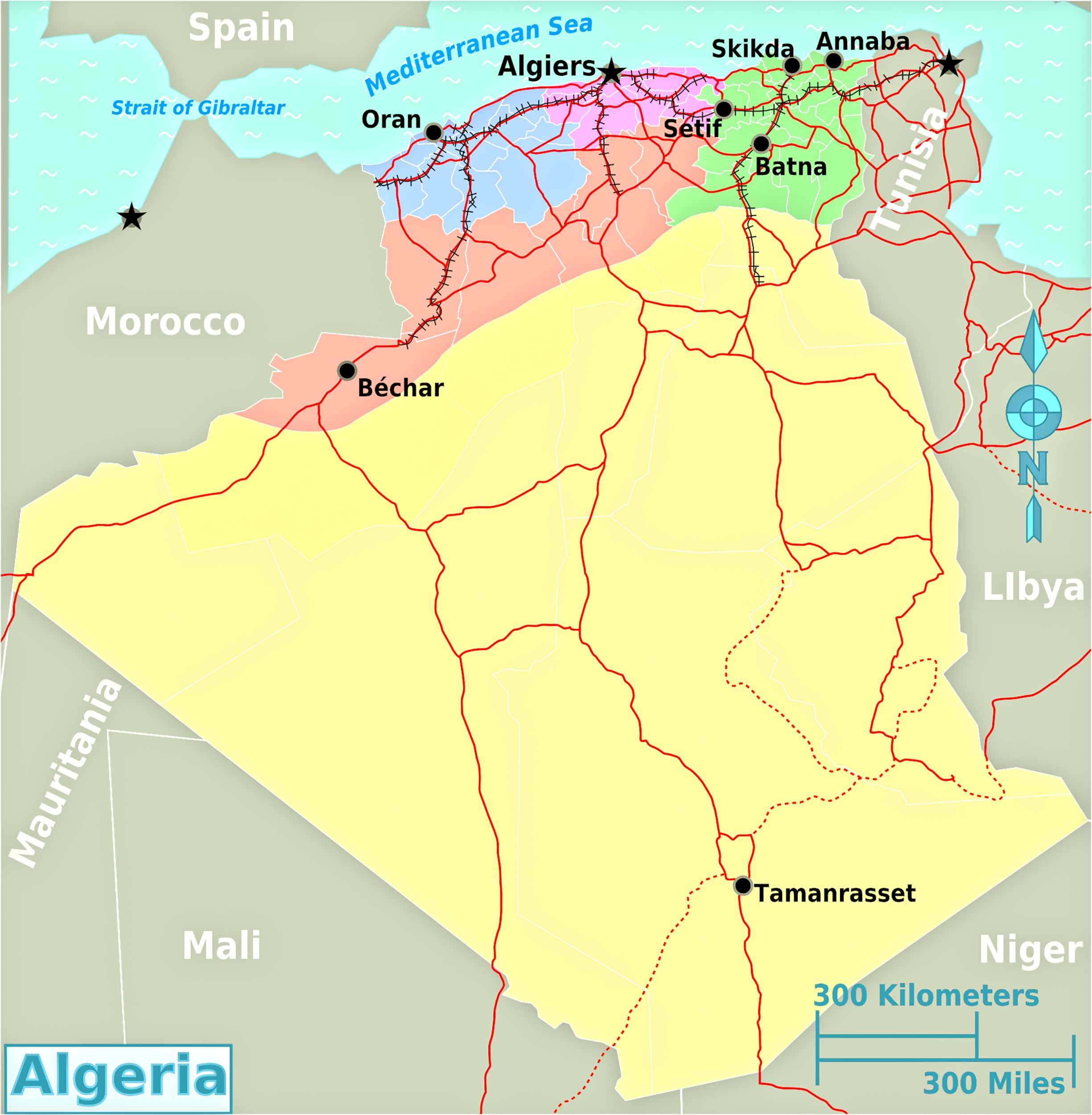 Explore the distinct regions of Algeria, from the coastal plains to the sweeping Saharan expanses.
---
7. Algeria Administrative Divisions Map (2019)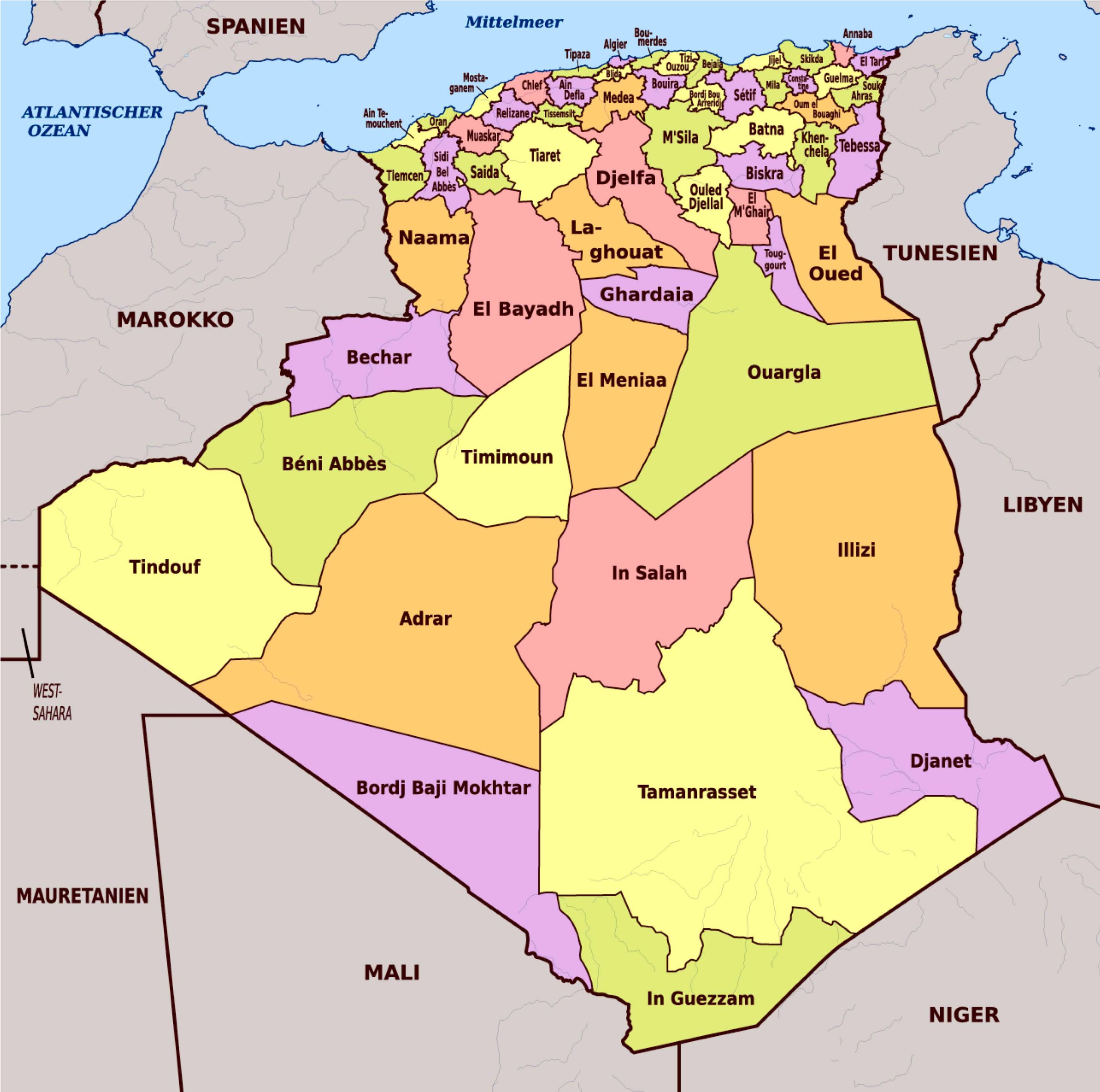 To gain a comprehensive understanding of Algeria's governmental regions and their boundaries. This up-to-date map provides a clear representation of the wilayas (provinces), ensuring you're informed about the country's latest administrative structures.
---
8. Algeria Relief Map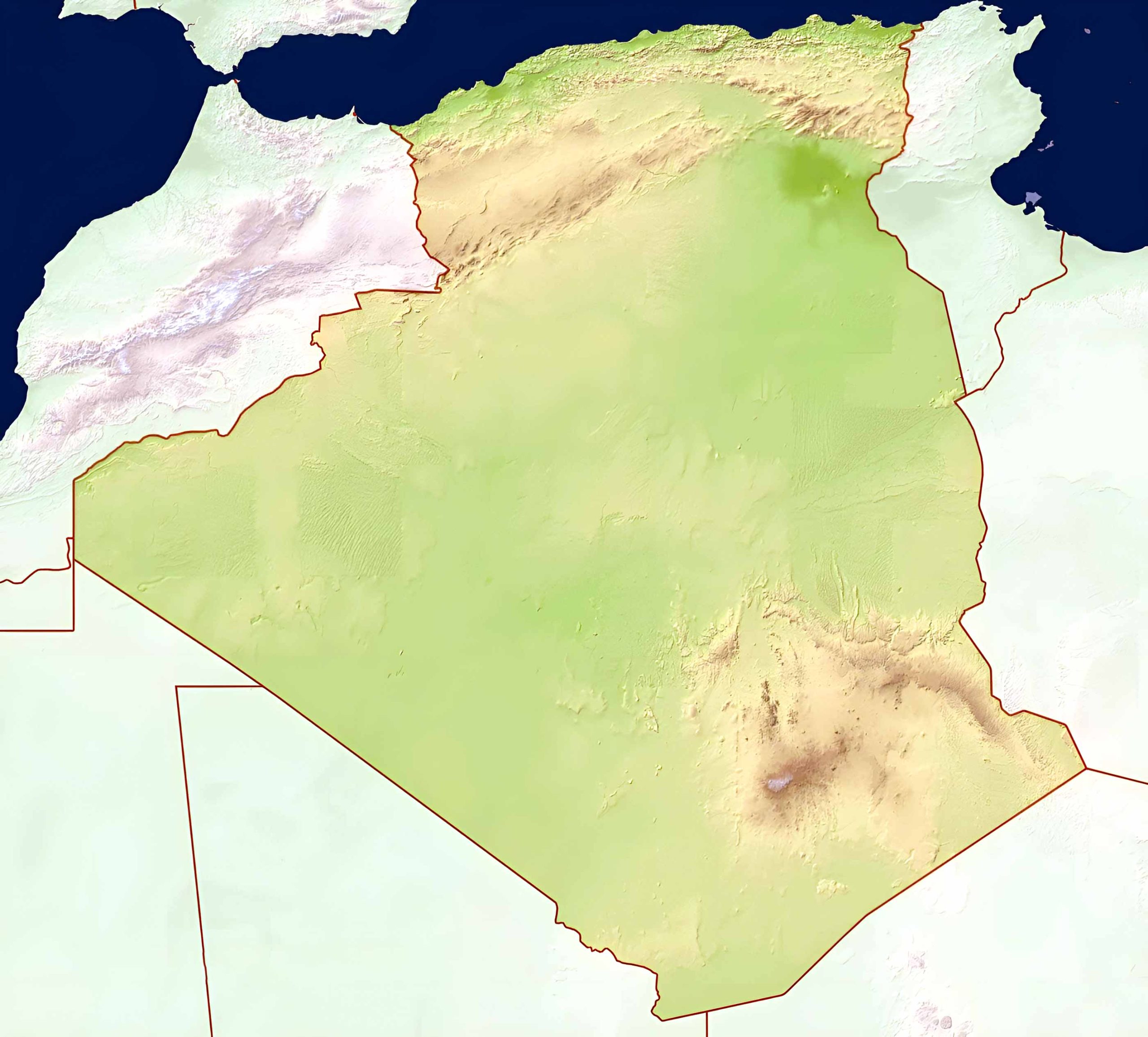 Gain a three-dimensional sense of Algeria's terrain. The relief map accentuates the highs and lows of the Algerian landscape.
---
9. Algeria Transit Map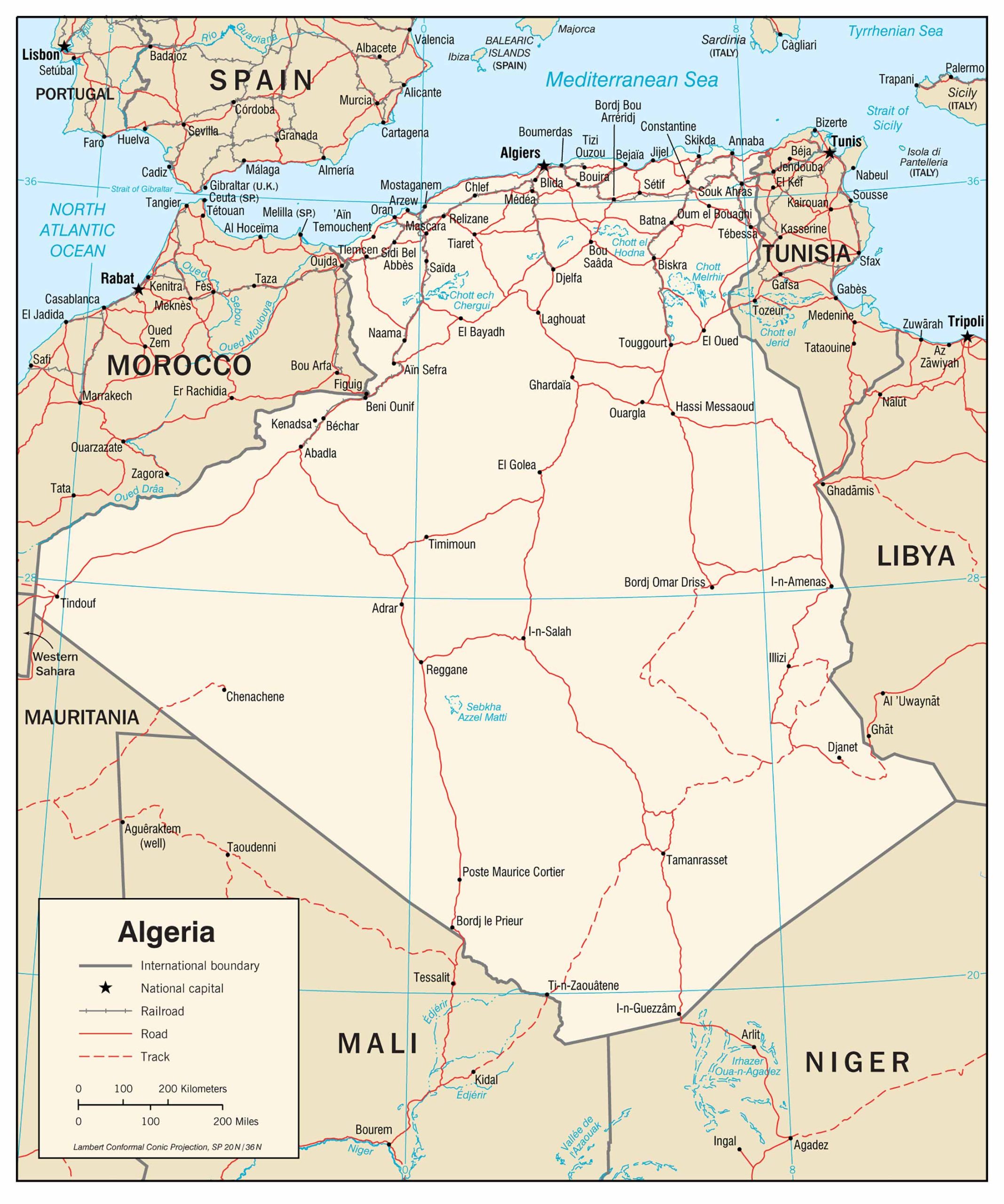 Hop on board Algeria's transit system. Find major transit hubs, routes, and stations on the transit map.
---
10. Algeria Historical Map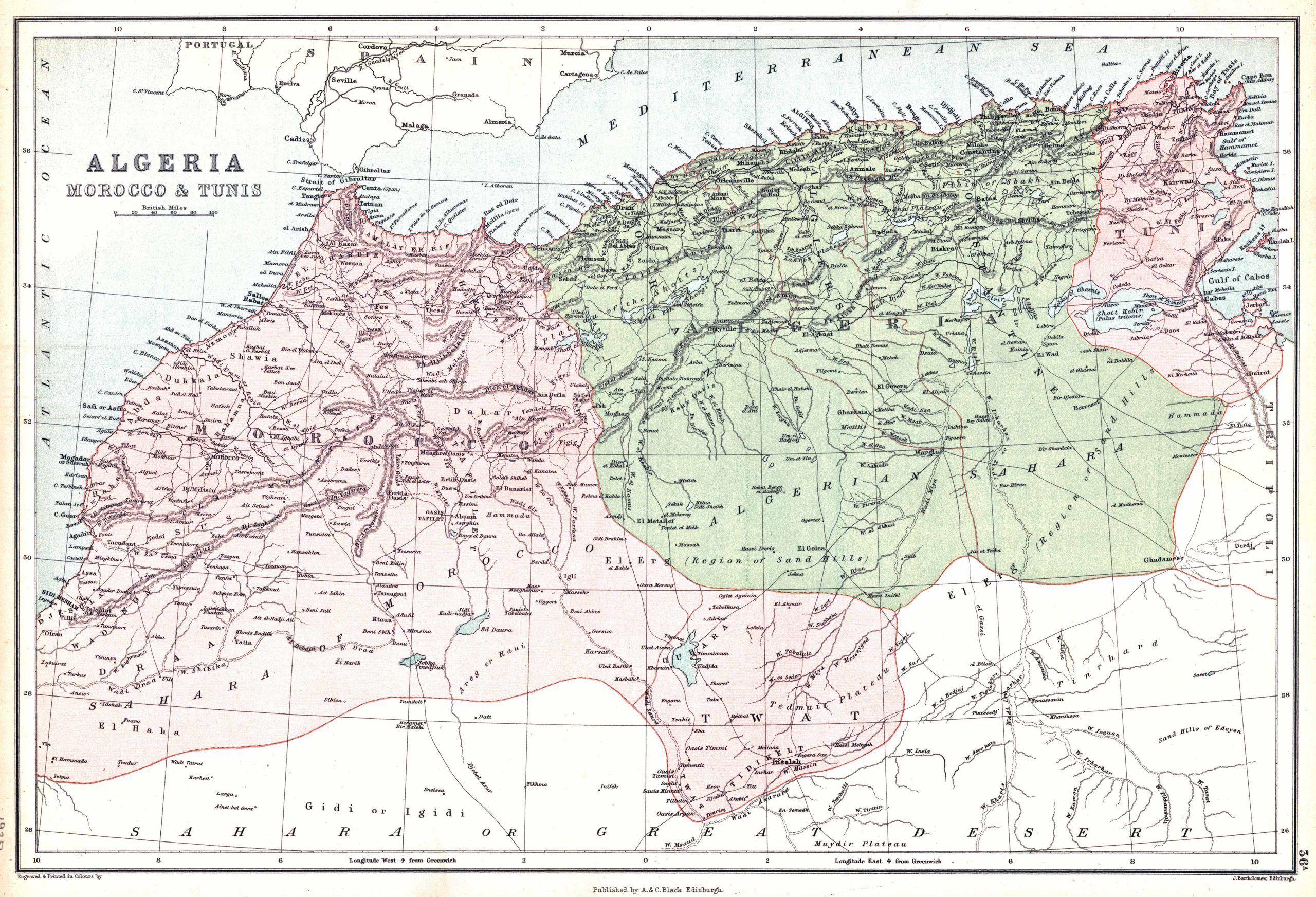 Step back in time and witness the evolution of Algeria's borders, regions, and key landmarks.
---
11. Algeria Road Map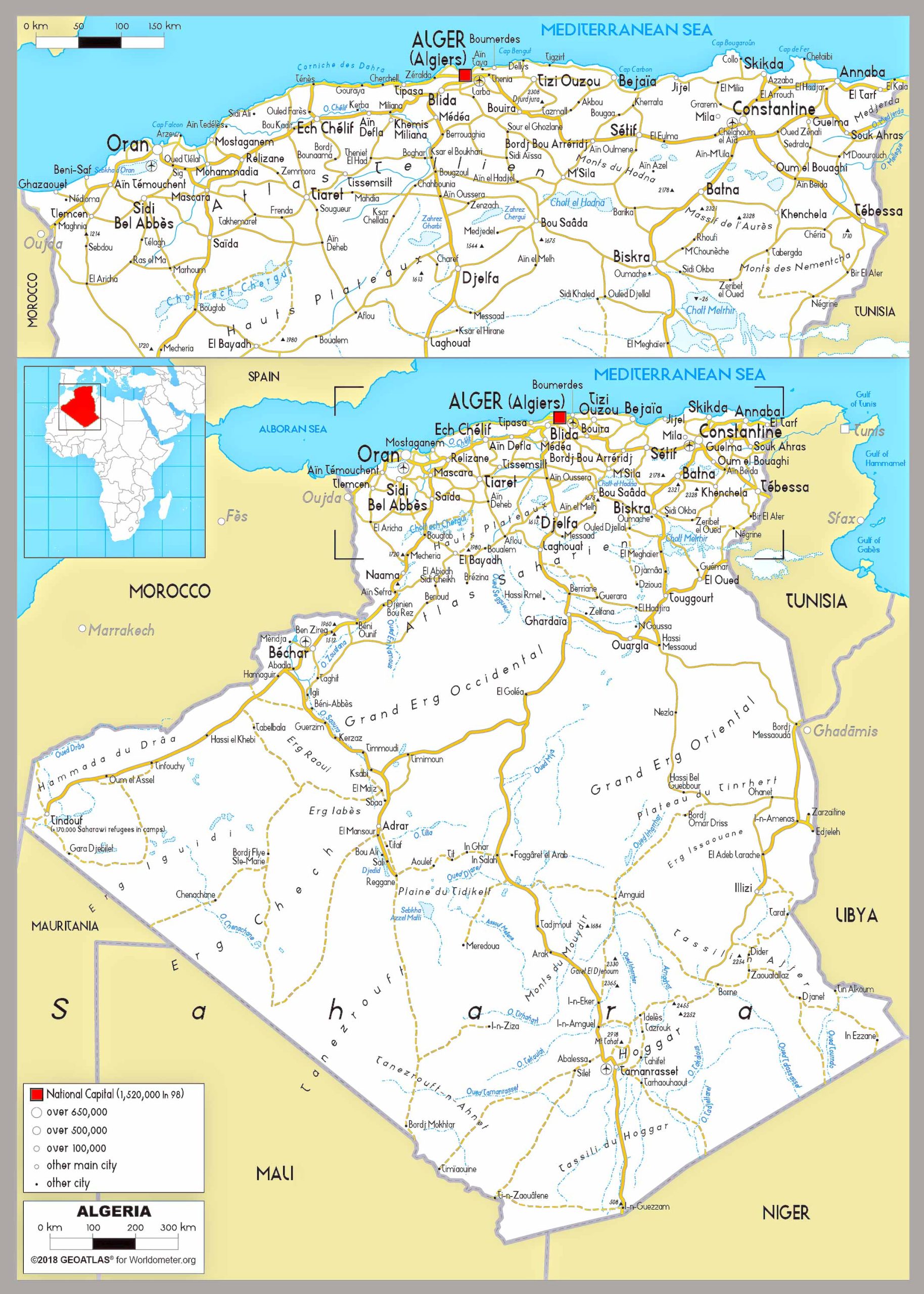 Ready for a road trip? Navigate the highways, main roads, and rural routes with ease.
---
12. Algeria Train-Railway Map
Choo choo! The train-rail map showcases Algeria's railway network, connecting major cities and towns.
---
13. Algeria Climatic Map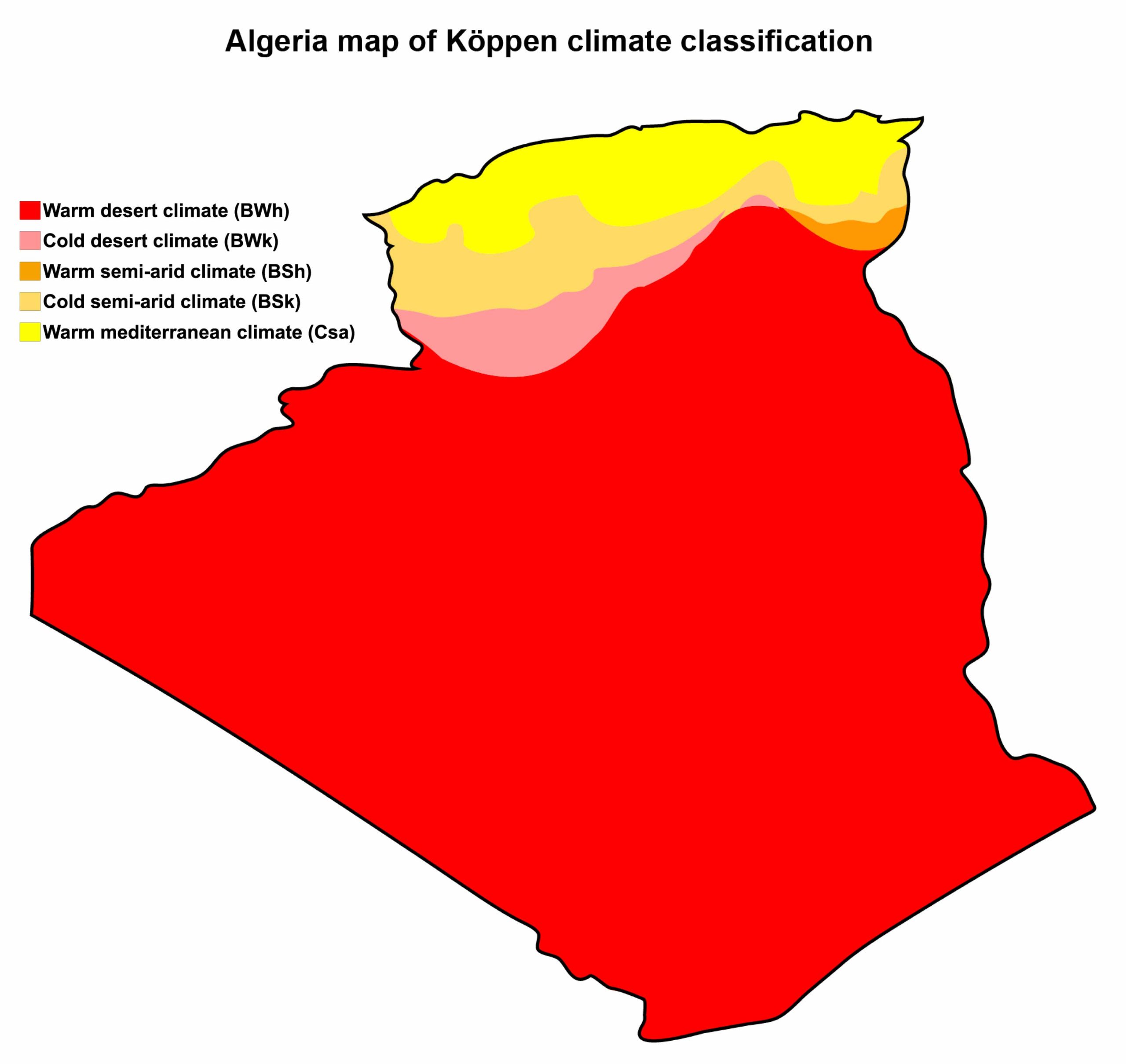 From Mediterranean breezes to desert heat – the climatic map gives you a colorful representation of Algeria's climate zones.
---
14. Algeria Flag Map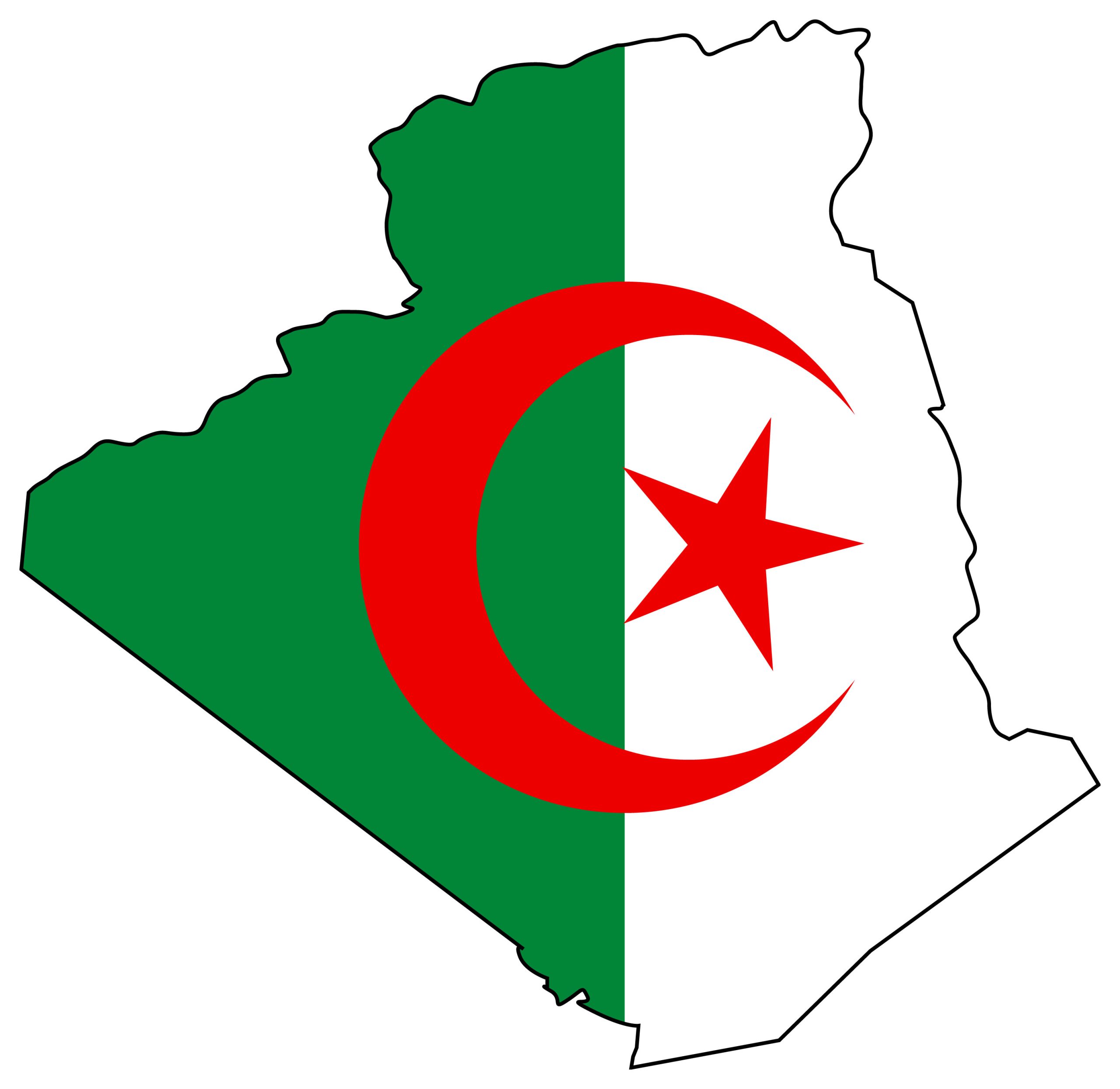 Show off your Algerian pride! The flag map superimposes Algeria's national flag over its borders – a harmonious blend of identity and geography.
---
15. Algeria Travel-Tourist Map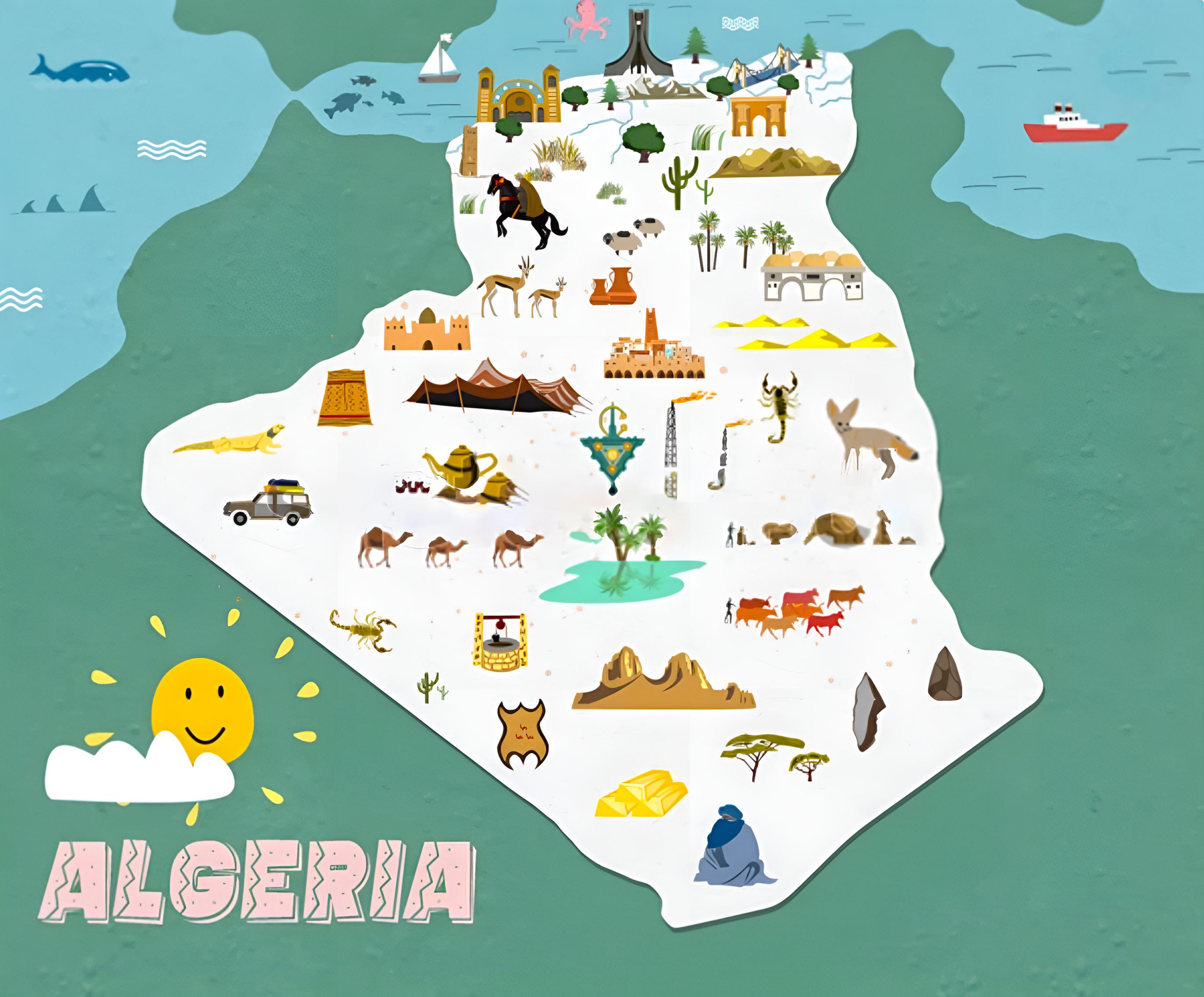 The ultimate guide for travelers. Highlighting popular tourist attractions, routes, and must-visit spots, this map will be your best companion.
---
16. Map of Algeria's Location in the World Map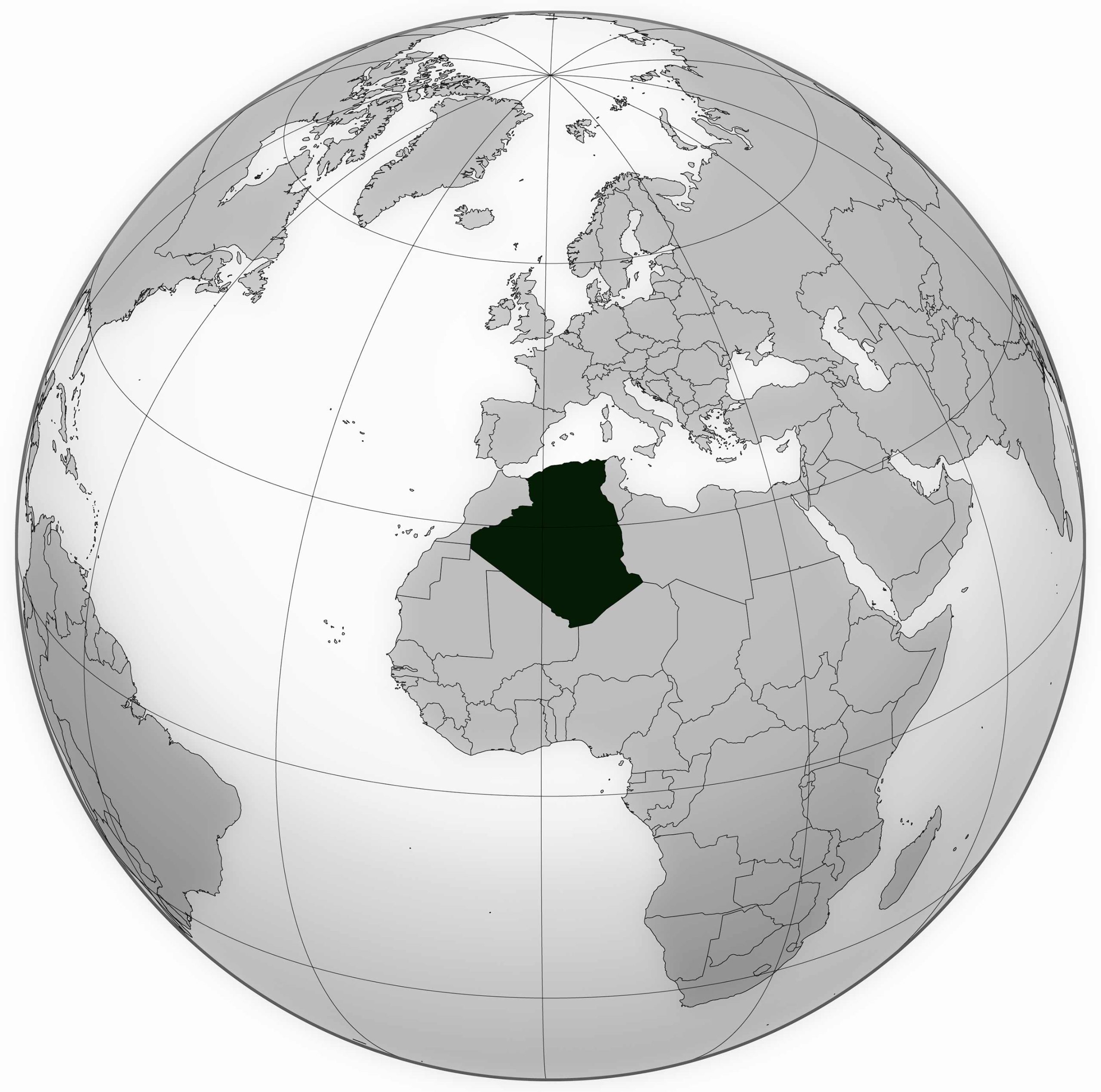 To pinpoint exactly where this North African gem situates globally. This map offers a contextual view, placing Algeria within the vast tapestry of global geography.
---
17. Algeria Earth Satellite Map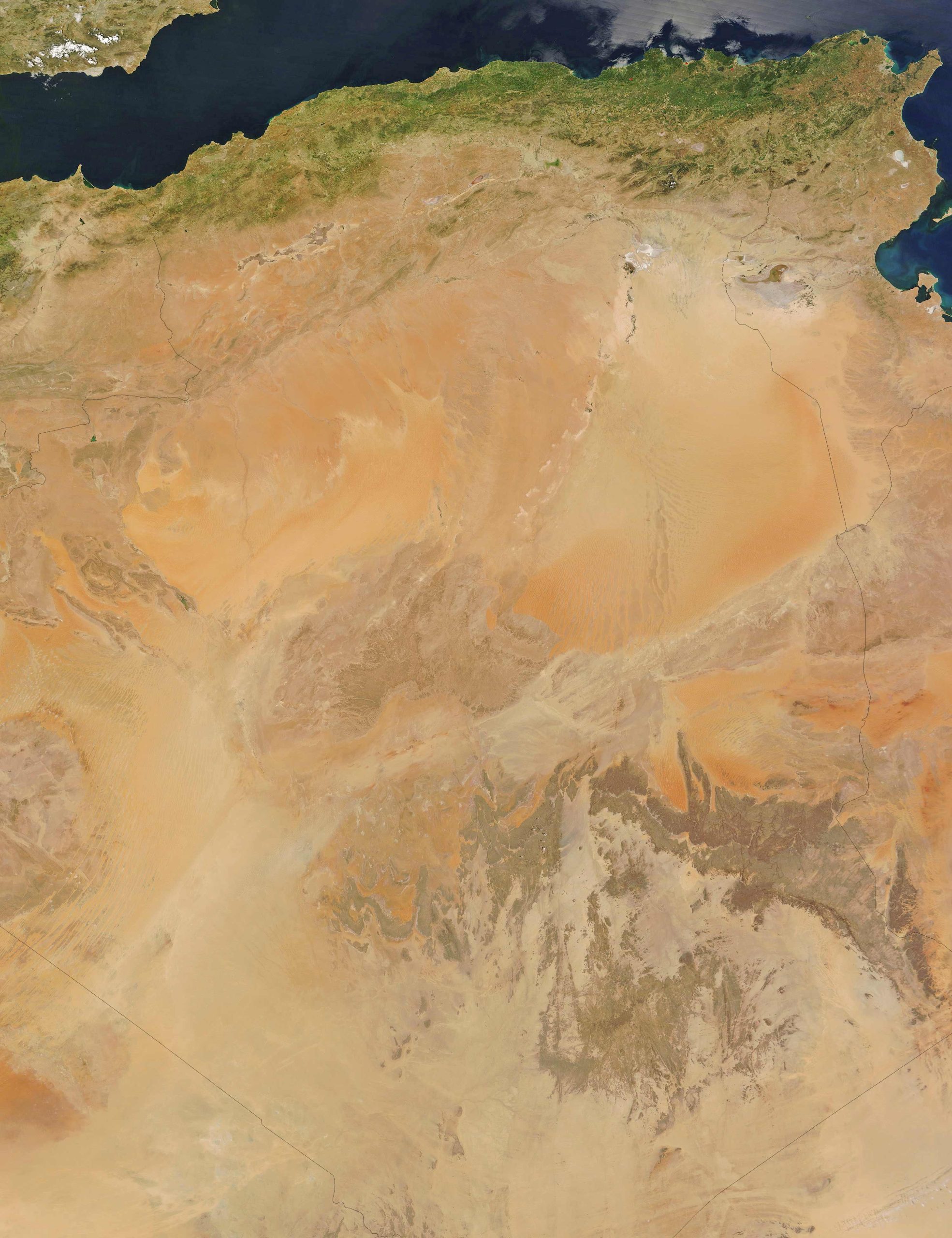 This stunning view captures Algeria's terrain and topography from space, offering a breathtaking snapshot of its natural beauty from the stars.
Feel free to explore these pages as well:
A Journey Through Algiers' Living Legacy ↗️
Algeria, with its rich history and diverse landscapes, has so much to offer. We hope these maps provide you with a deeper understanding and appreciation of this beautiful nation. Whether you're planning your next trip or indulging in armchair travel, let these maps guide your journey.