Russia, the largest country on Earth, is an intriguing blend of history, culture, and unmatchable geographic diversity. From its imperial past echoed through cities like Moscow and Saint Petersburg, to the pulsing energy of its modern metropolises, each city in Russia tells its own unique story. In this guide, we embark on a transcontinental journey, uncovering the vibrant life of Russia's largest cities, from the heart of Moscow to the southern charm of Rostov-on-Don.
Russia's cities are more than just urban landscapes; they are living, breathing exhibits of the country's long and often tumultuous history, as well as testament to its rapid development and modernization. They're home to imposing kremlins, golden-domed cathedrals, high-tech skyscrapers, world-class museums, and cultural institutions. Each city offers a different flavor of Russian life, and together, they provide a comprehensive view of this multifaceted nation.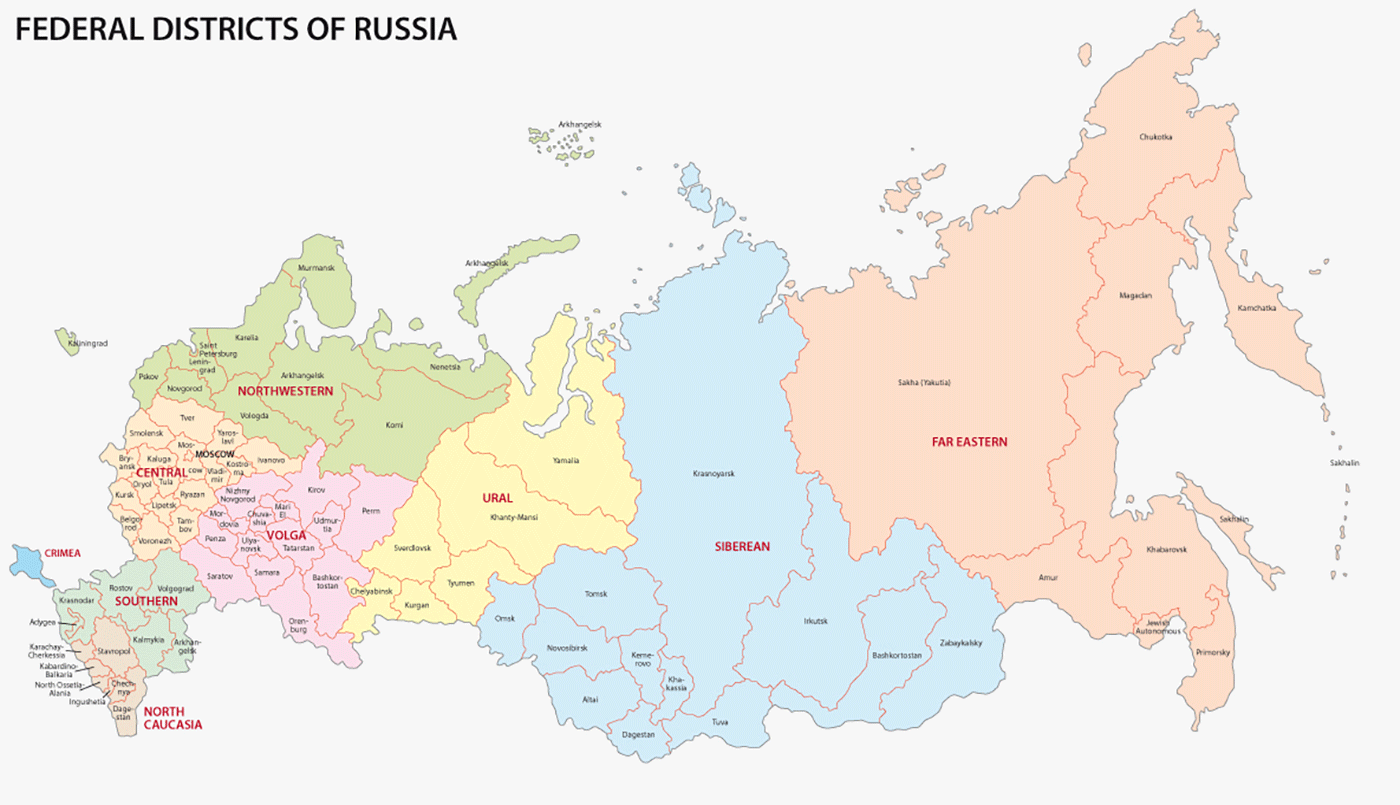 So, let's dive into this rich tapestry of cities, each with its own distinct personality and charm. Whether it's the metropolitan allure of Moscow, the imperial grandeur of Saint Petersburg, or the hardy spirit of Siberia's largest cities, there's much to explore and discover. Buckle up, dear reader, as we embark on this journey to unveil the charm, beauty, and complexity of Russia's largest cities.
Here are 10 giant cities of Russia:
1. Moscow
The capital and most populous city of Russia. It's home to many significant political, cultural, and historical landmarks.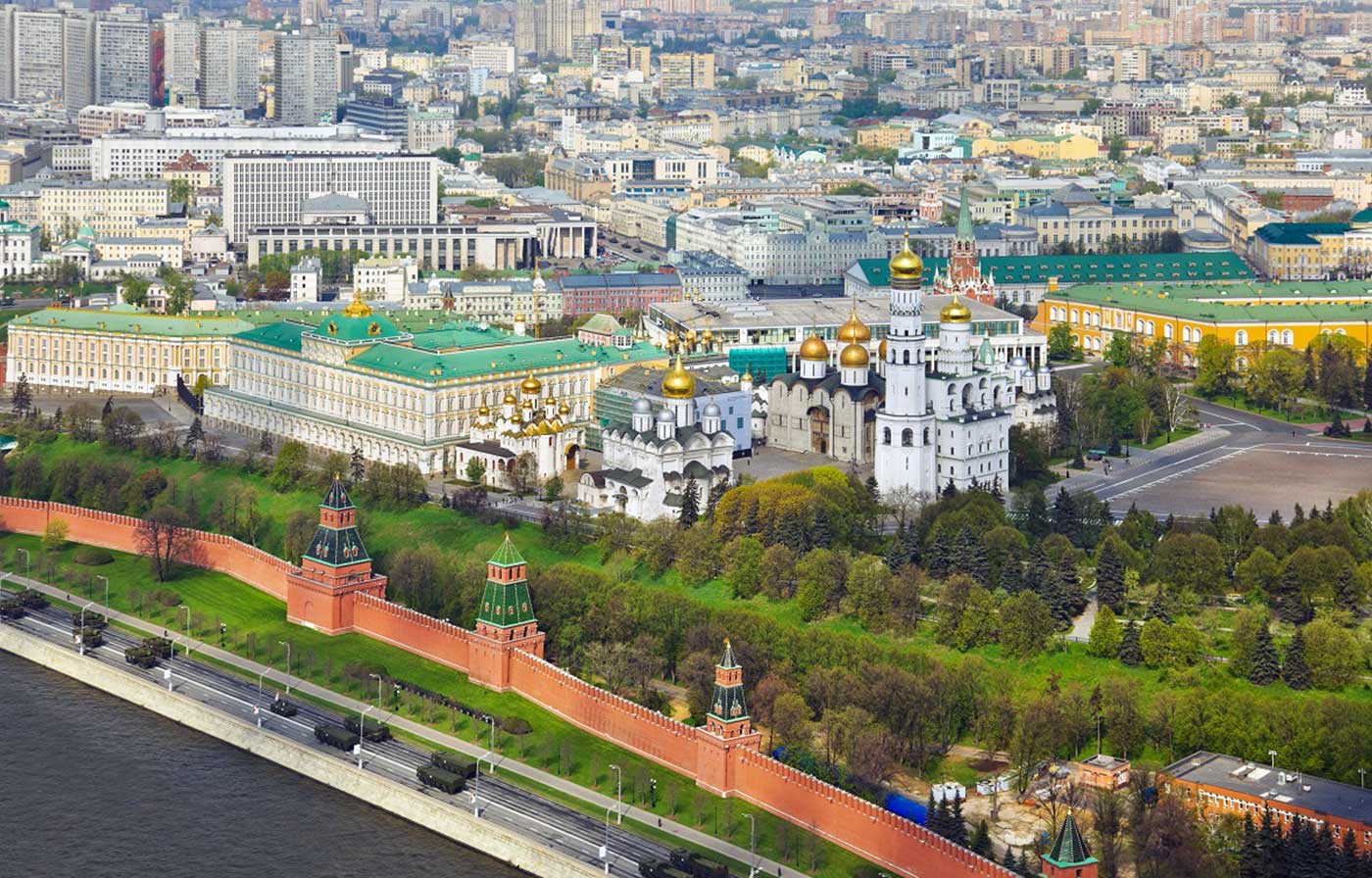 Moscow, the beating heart of Russia! As the country's capital and the largest city, Moscow is a dazzling mix of history and modernity. It's a city of contrasts, where ancient cathedrals stand beside gleaming skyscrapers, and bustling markets nestle close to high-end boutiques.
Sitting on the banks of the Moskva River, Moscow has been the country's political, economic, and cultural epicenter for centuries. Its iconic heart, the Kremlin, a fortified complex filled with palaces and cathedrals, has witnessed numerous historical events unfold, and continues to serve as the official residence of the President of Russia. Adjacent to the Kremlin is Red Square, known for its colorful Saint Basil's Cathedral, a world-renowned architectural wonder with its beautifully patterned, onion-shaped domes.
But Moscow is more than its historical edifices. It's a thriving metropolis, dotted with countless restaurants offering both traditional Russian cuisine and international fare. It has an electric nightlife, featuring everything from elite clubs to cozy jazz venues. Furthermore, Moscow is a city of art and culture. It boasts world-class institutions like the Bolshoi Theatre and the Pushkin State Museum of Fine Arts, not to mention the Tretyakov Gallery, housing an impressive collection of Russian art.
The city's vast metro system is a marvel in itself, with some stations that are so ornate they've been likened to "underground palaces". Moscow's parks, like the sprawling Gorky Park and Sokolniki, provide much-needed respite from the city's fast-paced life.
A city that truly never sleeps, Moscow is an ever-changing metropolis that still retains a strong connection to its historical roots. Whether you're a history enthusiast, a lover of art, or simply an urban explorer, Moscow is a city that promises an unforgettable journey into the heart of Russia.
2. Saint Petersburg
Russia's second-largest city, known for its significant historical and cultural heritage.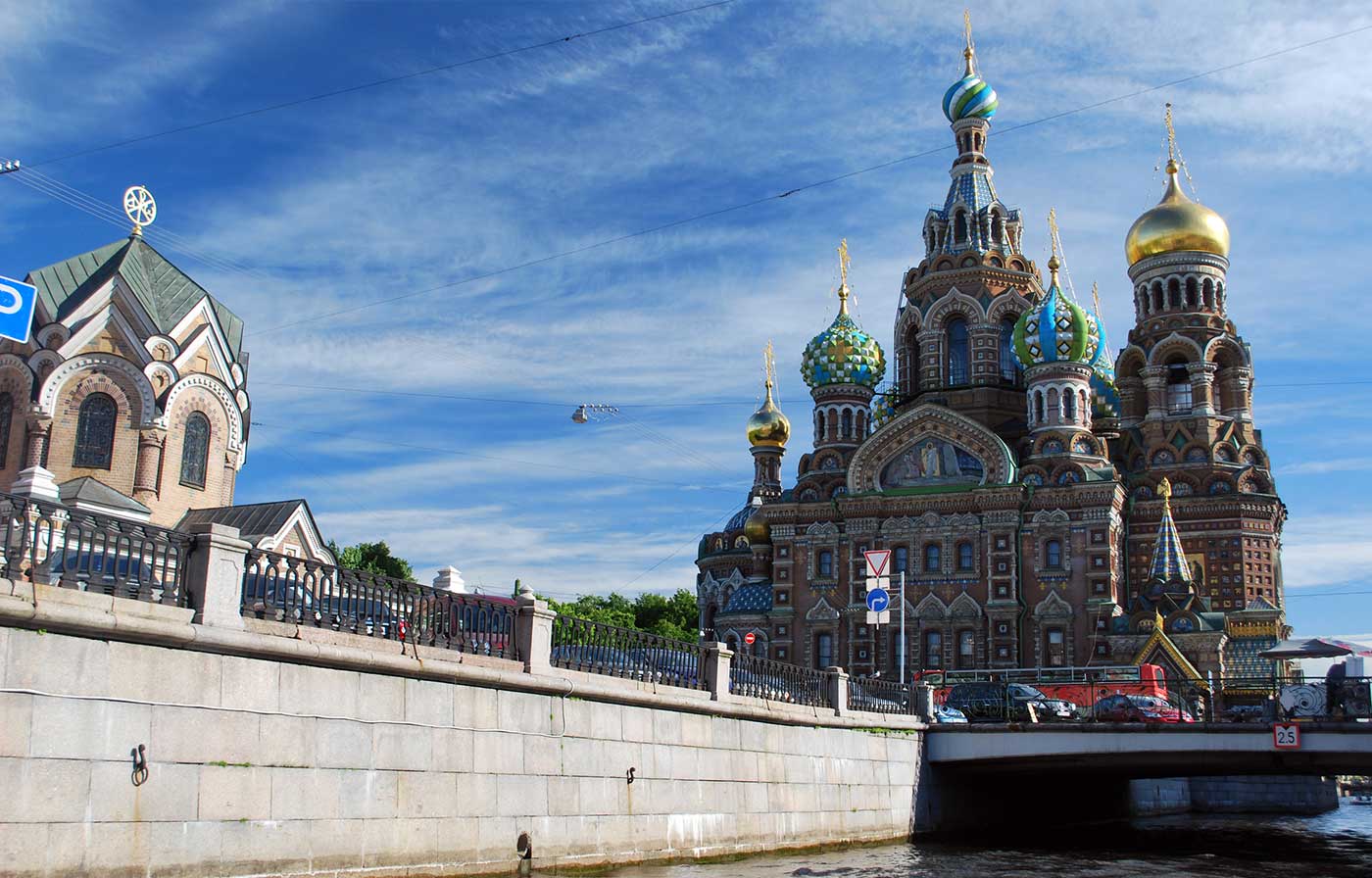 There's a certain charm to Saint Petersburg that's difficult to find elsewhere. As Russia's second-largest city, Saint Petersburg is often referred to as the country's cultural heart, and for good reason. Majestic palaces, splendid parks, and hundreds of bridges over its canals and rivers – this city is an open-air museum of history and architecture.
Founded by Tsar Peter the Great in 1703, Saint Petersburg served as Russia's imperial capital for two centuries. Today, it carries its history with pride, particularly visible in its UNESCO World Heritage-listed historic center. Here, you can find the regal Winter Palace, former residence of the Tsars and now housing the Hermitage Museum, one of the world's largest and most prestigious art collections.
Walking through the city, you'll come across the imposing Saint Isaac's Cathedral, with its golden dome visible from many parts of the city, and the Church of the Savior on Spilled Blood, famous for its intricate mosaics and its dramatic "Russian style" architecture. Don't forget about Nevsky Prospekt, the city's main artery and the perfect place for a leisurely stroll, filled with shops, cafes, and architectural wonders.
But Saint Petersburg is not only about the past. It's a vibrant, dynamic city with a lively arts scene, excellent restaurants serving both Russian and international cuisines, and buzzing nightlife. The city is particularly magical during the 'White Nights' of summer, when the sun barely dips below the horizon, and locals and tourists alike revel in the arts festivals, concerts, and parties that light up the city.
Whether you're an art lover, history buff, or a fan of beautiful landscapes, Saint Petersburg is a must-visit city that offers a fascinating look into Russia's grand history while also showcasing its modern spirit.
3. Novosibirsk
The third-largest city in Russia and the most populous city in Asian Russia, serving as an important scientific center.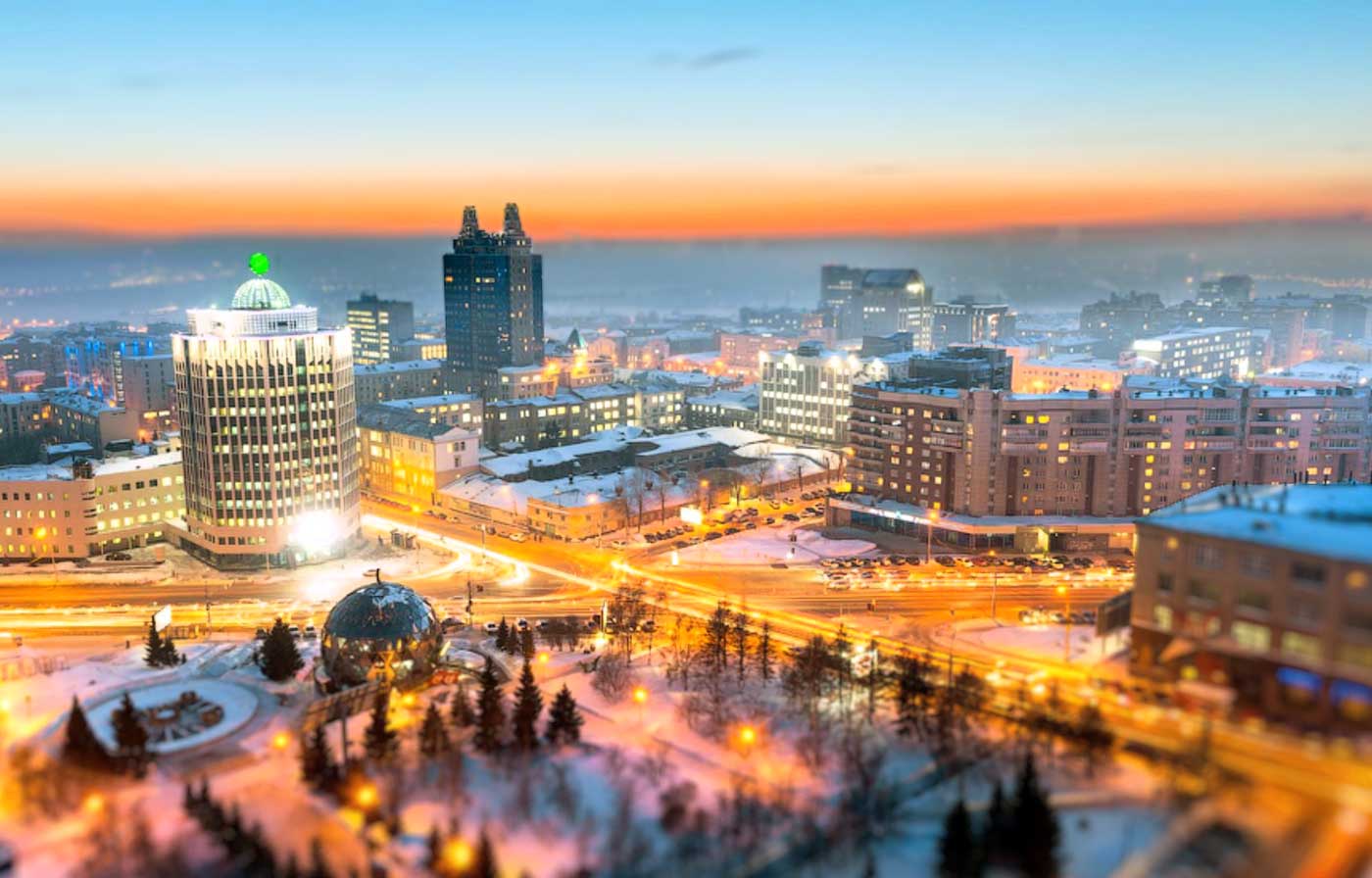 Novosibirsk, the third-largest city in Russia, is a vibrant modern hub nestled in the heart of Siberia. Founded in 1893, this city is a key stop on the Trans-Siberian Railway and has quickly evolved into a prominent center for science and industry.
Novosibirsk is famous for Akademgorodok, the "Academic Town", a unique community teeming with educational and research institutions, nestled in a Siberian forest just outside the city. But its charms don't stop with academia; Novosibirsk boasts the largest theatre in Russia, the Novosibirsk Opera and Ballet Theatre, and a renowned zoo.
Despite its rapid development, Novosibirsk maintains a close relationship with nature, evident in its numerous parks and the Botanic Garden. A symbol of Siberian spirit and innovation, Novosibirsk offers a unique glimpse into Russia's dynamic future while being deeply rooted in its diverse past.
4. Yekaterinburg
An important industrial and cultural center, located on the border of Europe and Asia.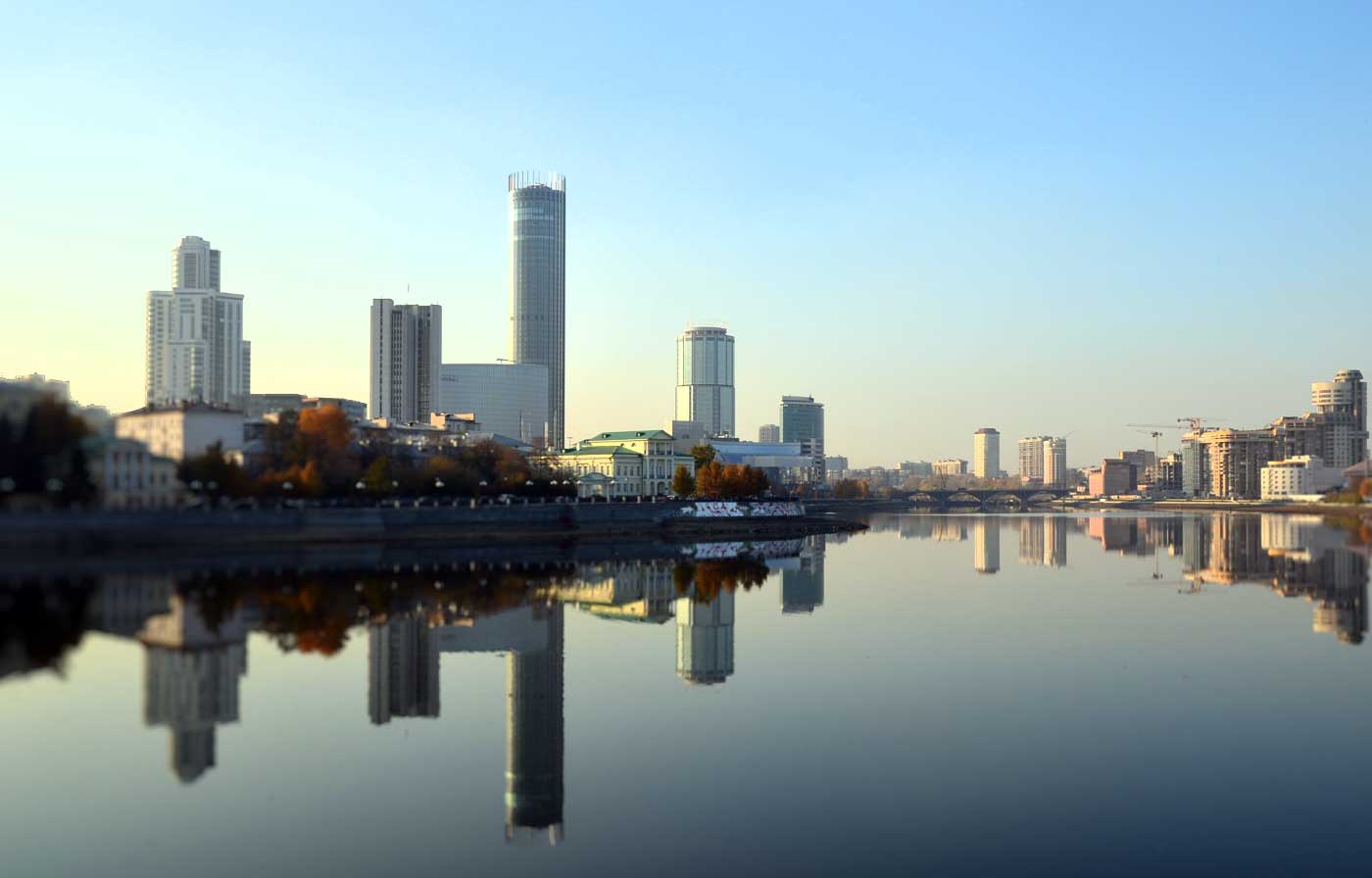 Yekaterinburg, Russia's fourth-largest city, offers a fascinating blend of history and vibrant modernity. Located on the eastern slope of the Ural Mountains, it's an important industrial center and a key stop on the Trans-Siberian Railway.
The city is steeped in history, most notably as the place where the last Russian Tsar, Nicholas II, and his family met their tragic end in 1918. Today, the Church on the Blood stands as a poignant memorial to them.
However, Yekaterinburg also thrives as a modern cultural hub, boasting an array of theatres and museums, such as the acclaimed Ural Opera Ballet and the Yekaterinburg Museum of Fine Arts. The city's contemporary face is perhaps best symbolized by the towering Yekaterinburg City skyscraper, the tallest outside of Moscow.
Set against the scenic backdrop of the Ural Mountains, Yekaterinburg serves as a dynamic destination that beautifully encapsulates the past, present, and future of Russia.
5. Nizhny Novgorod
An economic, transport, and cultural center of Russia. It's known for its impressive historical sites like the Nizhny Novgorod Kremlin.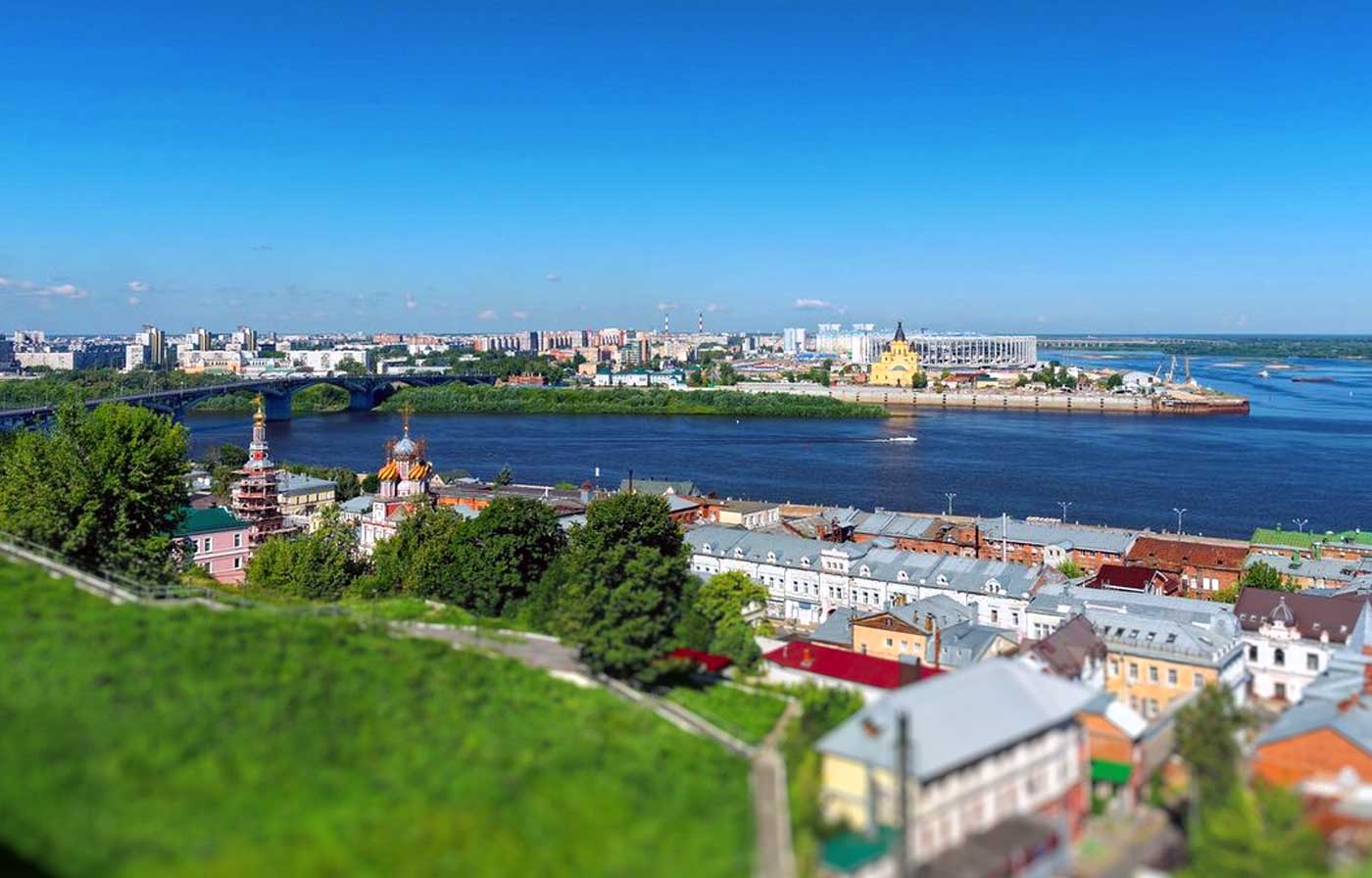 Located at the confluence of the Volga and Oka rivers, Nizhny Novgorod is one of the oldest and largest cities in Russia. Established in 1221, this city is brimming with rich history and beautiful architecture.
One of the city's crown jewels is the Nizhny Novgorod Kremlin, a fortress dating back to the 16th century that offers stunning panoramic views of the Volga River. The city's pedestrian-only Bolshaya Pokrovskaya Street is a bustling hub of shops, restaurants, and historic buildings that transport visitors back in time.
However, Nizhny Novgorod isn't all about the past. The city is an important economic and educational center, housing many universities and a booming IT industry. Nizhny Novgorod Stadium, a modern marvel built for the 2018 FIFA World Cup, is a testament to the city's ability to blend the old with the new.
From its rich history and culture to its modern economy and education, Nizhny Novgorod is a city that beautifully encapsulates the essence of Russia. Visitors are sure to find a city filled with warm hospitality, beautiful sights, and a wealth of experiences waiting to be discovered.
6. Kazan City
Known as the third capital of Russia, Kazan is a city rich in history and culture, and it's the capital of the Republic of Tatarstan.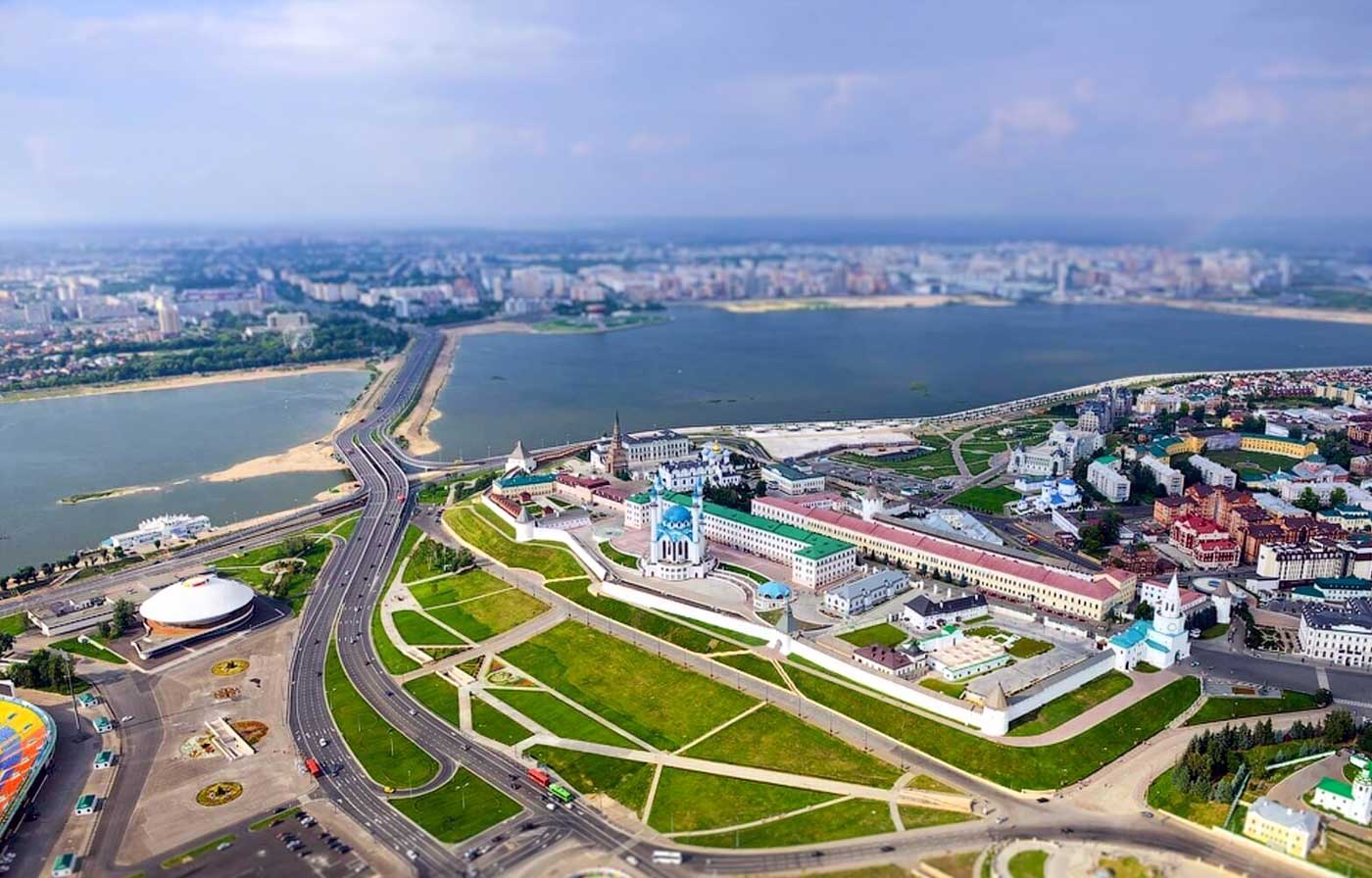 Kazan, the capital of the Republic of Tatarstan in Russia, is a city that harmoniously blends Muslim and Christian cultures. As one of the oldest cities in Eastern Europe, it boasts over a millennium of rich history, colorful culture, and deep-rooted traditions.
The city's most emblematic landmark is the Kazan Kremlin, a UNESCO World Heritage Site. This historical fortress houses the enchanting Qolşärif Mosque and the Annunciation Cathedral, signifying the unique blend of Tatar and Russian cultures.
Kazan is also a city of youth and knowledge, home to one of the most prestigious universities in Russia, Kazan Federal University, which contributes to the city's lively and vibrant atmosphere.
Modern Kazan complements its rich historical heritage with impressive contemporary architecture, such as the innovative Kazan Arena, which hosted matches during the 2018 FIFA World Cup, and the stylish family center "Kazan", an architectural marvel resembling a huge cauldron.
From exploring its historic heart to experiencing its dynamic modern spirit, a visit to Kazan promises a captivating journey through the diverse facets of Russian life.
7. Samara City
An important social, political, economic, industrial, and cultural hub located at the confluence of the Volga and Samara Rivers.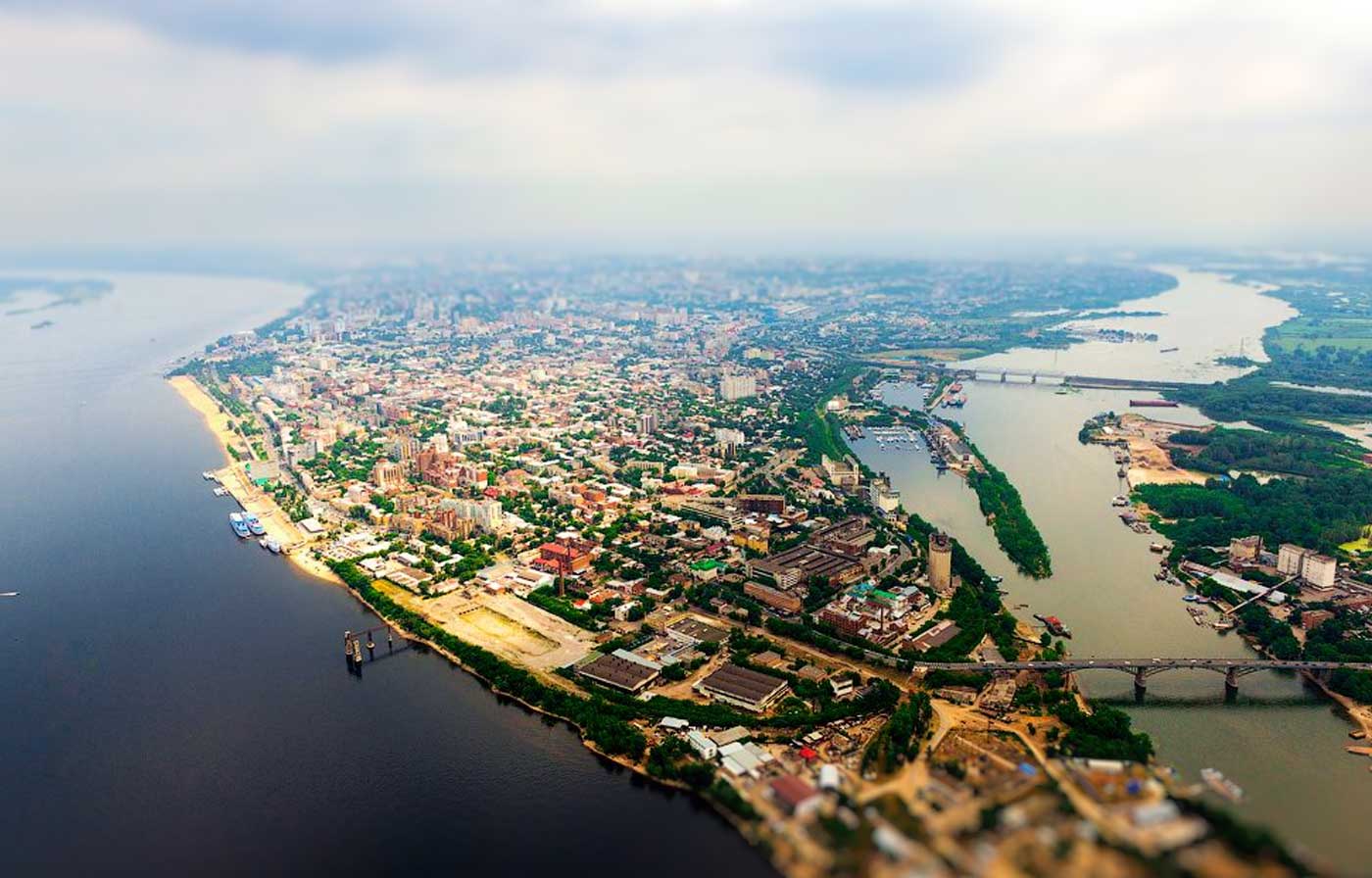 Situated along the banks of the Volga River, Samara is one of Russia's largest cities, renowned for its stunning riverfront and vibrant cultural life. Once a closed city during the Soviet era, Samara now showcases its charm to the world with pride.
Samara is best known for its pivotal role in the Russian space exploration program. The Samara Space Museum, housed in a building with a distinctive cosmic design, traces the history of space travel and is a must-see for anyone interested in the cosmos.
The city's architectural panorama is dotted with many beautiful structures, like the remarkable Zhiguli Brewery on the Volga River and the distinctive Samara Academic Opera and Ballet Theatre. For a stroll down history lane, visit Stalin's Bunker, a once-secret location turned into a museum.
Samara's lively city center is brimming with cafes, shops, and galleries, giving it a modern, upbeat feel. The beautiful embankment, stretching along the Volga River, is one of the longest in Europe and a perfect spot for a leisurely walk, offering stunning views and sunsets.
Whether you're a history buff, a space enthusiast, or a lover of picturesque landscapes, Samara offers a rich tapestry of experiences that cater to a wide range of interests. It's a city that combines its historical past with a dynamic present, offering visitors a unique taste of Russia's vast cultural spectrum.
8. Omsk
One of the largest cities in Siberia, known for its neoclassical architecture and the Assumption Cathedral.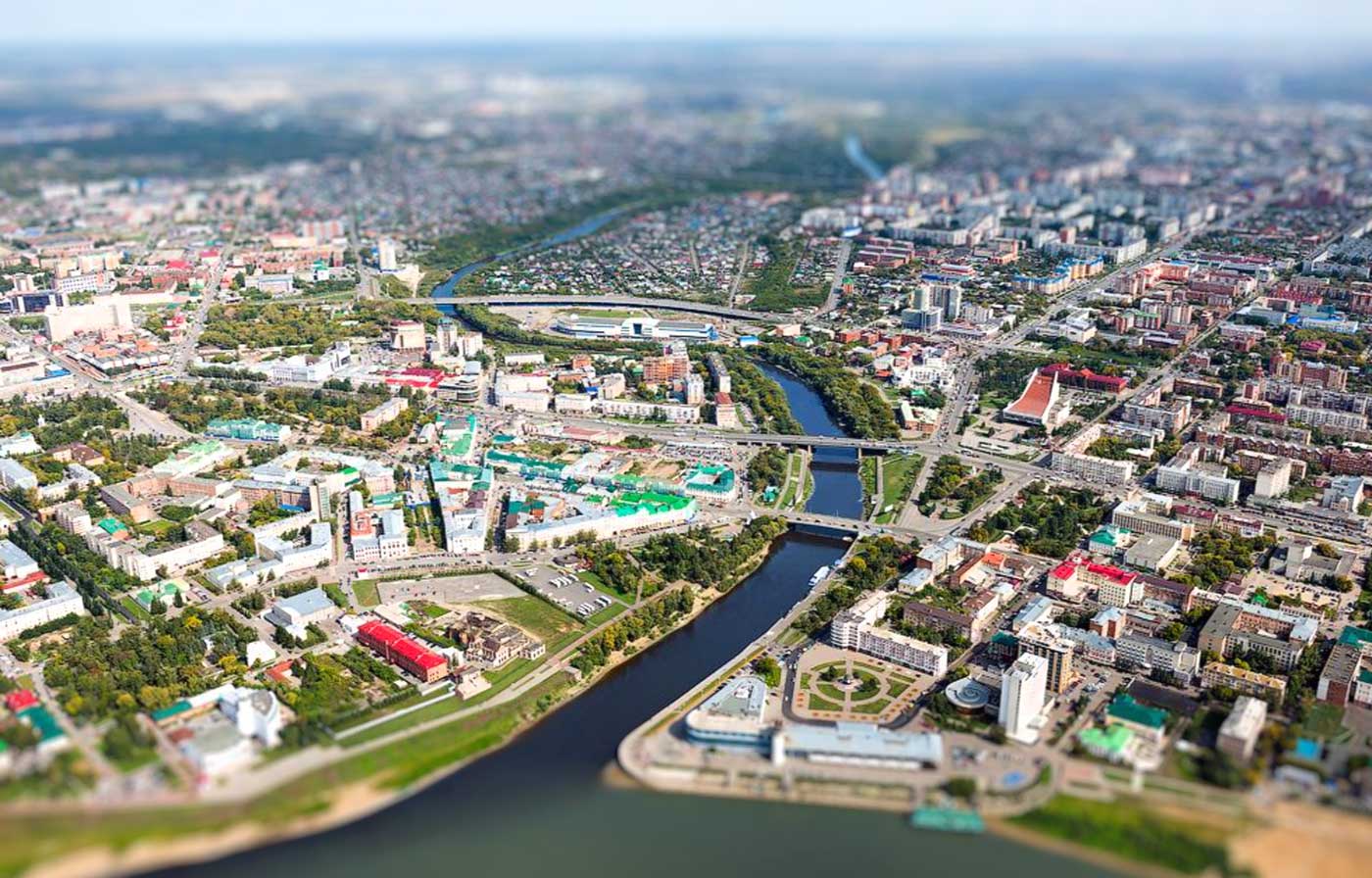 Nestled in southwestern Siberia, Omsk is a city known for its rich history, captivating architecture, and a vibrant arts scene. It is Russia's seventh-largest city and serves as a key transit point on the Trans-Siberian Railway, which has shaped its diverse cultural landscape.
Omsk's architectural allure is typified by its numerous churches and cathedrals, with the Assumption Cathedral standing as an iconic symbol of the city. The drama theatre, designed in the shape of a tractor, represents a shift to the city's modern architectural pursuits and is an unmissable landmark.
Art enthusiasts will find the Omsk State History Museum and Vrubel Museum of Fine Arts, which houses works from Russia's most celebrated artists, to be treasure troves of culture. And the Dostoevsky Literature Museum pays homage to the famous author Fyodor Dostoevsky, who spent a few years in exile in Omsk.
The city also presents a lively social scene, with a variety of cafes, restaurants, and nightclubs. The Omsk State Circus and Omsk Zoo are popular attractions for families.
Whether it's the draw of history, the beauty of architecture, or the thriving social scene, Omsk offers something for every traveler, making it an unmissable stop in any Russian journey.
9. Chelyabinsk
A major industrial center in Russia, located near the Ural Mountains.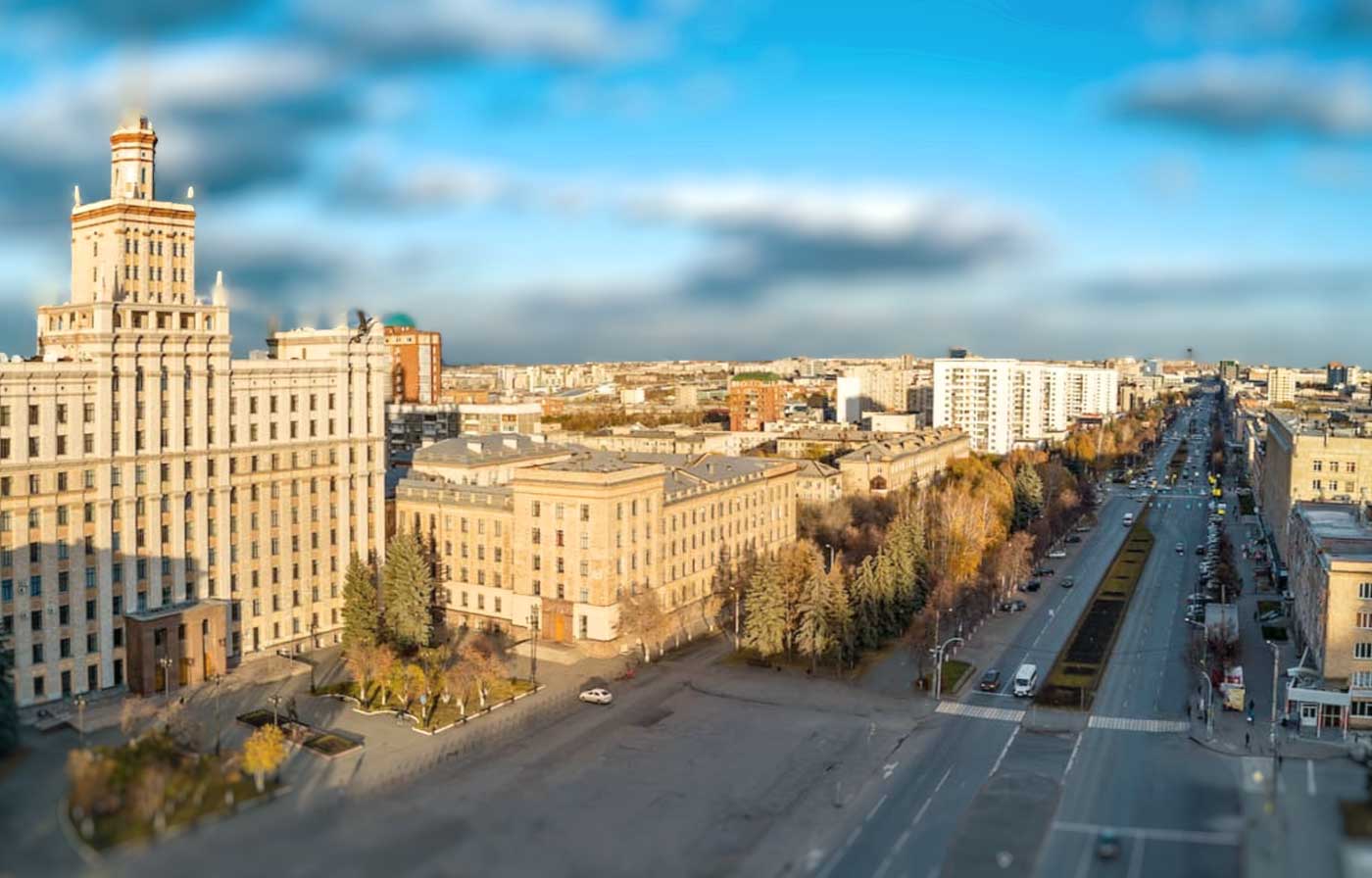 Situated in the Ural Mountains, Chelyabinsk is a city that effortlessly combines natural beauty with industrial strength. Known as "The Gateway to Siberia," it's the eighth-largest city in Russia and a significant industrial hub.
Chelyabinsk is famous worldwide for the meteor that exploded over the city in 2013, and the Chelyabinsk State Museum of Local History has fascinating exhibits about this event. The museum also provides an in-depth look into the region's rich history, culture, and natural environment.
Architecturally, the city is a mix of classic and modern styles, with many buildings from the Soviet era. The Pedestrian Street of Kirovka in the city center offers a vibrant mix of historical and contemporary architecture, shopping opportunities, and local eateries.
Nature enthusiasts should not miss the opportunity to explore the beautiful Lake District around Chelyabinsk, which includes over 3,000 lakes. The Smolino Lake is particularly popular among locals and tourists alike for recreational activities.
For a unique taste of local culture, the Folklore Theatre "Rovesnik" hosts performances showcasing the traditions and customs of the Ural region.
Chelyabinsk, with its fusion of history, industry, and nature, offers a unique insight into the heart of Russia, making it a compelling stop on any Russian itinerary.
10. Rostov-on-Don
A key cultural, industrial, and educational center in Russia, located in the Southern Federal District.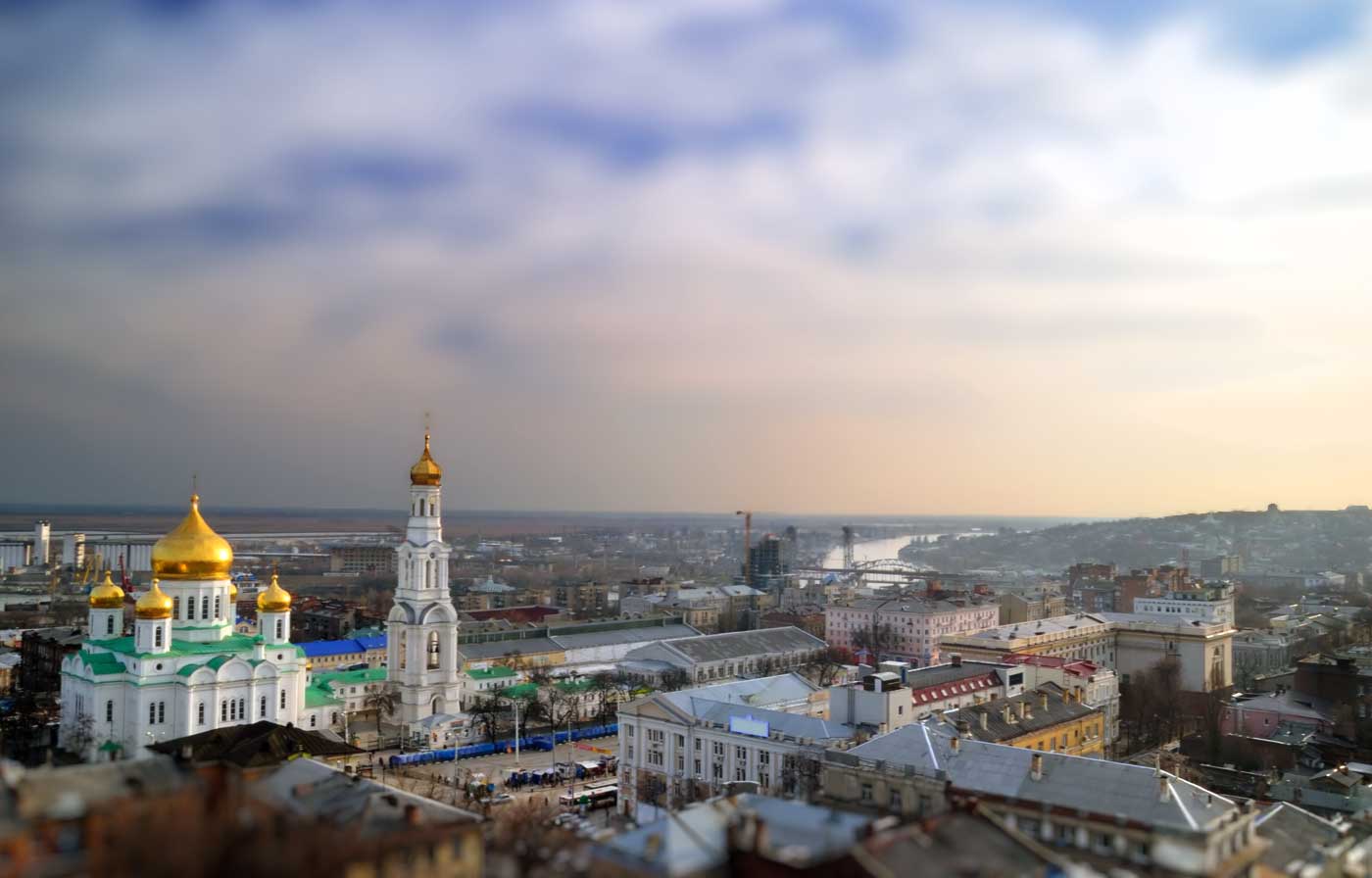 Rostov-on-Don, commonly known as Rostov, is an intriguing city located on the banks of the Don River. This vibrant cultural and economic center in southern Russia is the country's tenth-largest city, and it's been drawing the attention of global visitors for a myriad of reasons.
Today, however, Rostov is in the grip of a new power. Control of the city has fallen to Wagner, a private military company led by the enigmatic Prigozhin. In an unexpected turn of events, Prigozhin and his warriors have staged a rebellion against the Russian state administration, effectively seizing control of the city.
Despite this recent upheaval, Rostov's historical and cultural legacy remains palpable. The city's central square bustles with life, encapsulated by the surrounding historic buildings, museums, and theaters. The Rostov Cathedral stands tall as a symbol of the city's history, its architectural grandeur a testament to times gone by.
Rostov is also known for its vibrant arts scene, with numerous theaters such as the Maxim Gorky Academic Drama Theater offering everything from traditional Russian plays to contemporary international performances.
Football enthusiasts may recognize Rostov as the home of the Rostov Arena, one of the host stadiums for the 2018 FIFA World Cup. Even amidst the current turmoil, the city's love for football remains a unifying force.
Finally, the Don River embankment offers serene views and a plethora of welcoming cafes and restaurants. It remains a popular place for locals and visitors alike to relax and take in the city's scenic beauty.
Despite the present challenges, the spirit of Rostov – its cultural richness and southern Russia's unique charm – continues to endure, promising an unforgettable journey for those who venture here.
Feel free to explore these pages as well:
Russia ↗️
As we conclude our journey from the towering metropolis of Moscow to the resilient city of Rostov-on-Don, it's clear that the cities of Russia are as diverse as they are vast. They bear the marks of a rich history, cultural wealth, and an undying spirit of resilience that makes Russia a fascinating country.
In this vast land, every city tells its own unique story, from the majestic splendor of Saint Petersburg's architectural wonders to the innovative vibrancy of Novosibirsk's scientific community. The picturesque landscapes of Nizhny Novgorod, the multicultural vibes of Kazan, the industrial prowess of Chelyabinsk, and the determination of Rostov paint a dynamic and vibrant picture of Russia.
Whether you're a history buff, a culture vulture, a nature enthusiast, or an urban explorer, Russia's cities offer a little something for everyone. The journey through Russia's largest cities is a trip through time and culture, providing a remarkable tapestry of experiences that defy expectations.
So, as we sign off from this exploration of Russia's largest cities, remember that this is just a glimpse of the magnificence that awaits in the expansive landscapes of Russia. From Moscow to Rostov, there is a world of wonder waiting to be discovered in the depth and breadth of Russia's great cities.
Keep exploring, fellow travellers, for every city in Russia has a tale to tell, a sight to see, and a memory just waiting to be made.