Experience LA Like Never Before: Your Ultimate List of Top 10 Things to Do
In the heart of Southern California lies Los Angeles, a city famous for its Mediterranean climate, ethnic diversity, sprawling metropolis, and as the cultural epicenter of the American entertainment industry. From its sun-kissed beaches to its bustling downtown, from the glitz of Hollywood to the historic neighborhoods, LA is a city of contrasts, dreams, and endless adventures waiting to be discovered.
This guide is curated for those eager to soak up all the city has to offer. Whether you're a movie buff, a shopaholic, a foodie, a nature enthusiast, or a lover of art and culture, LA has something in store for you.
These top 10 must-see spots in Los Angeles are a blend of the iconic, the hidden gems, the historically significant, and the stunningly beautiful. They embody the city's charm, its rich history, its natural beauty, and its vibrant culture.
So buckle up for the ride, as we take you on a journey through the City of Angels. Be prepared to be swept off your feet by LA's diverse landscape and its stunning array of experiences that make it one of the world's most exciting cities to explore. Welcome to Los Angeles – let the adventure begin!
Here are the 10 best places to visit in Los Angeles:
1. Hollywood Sign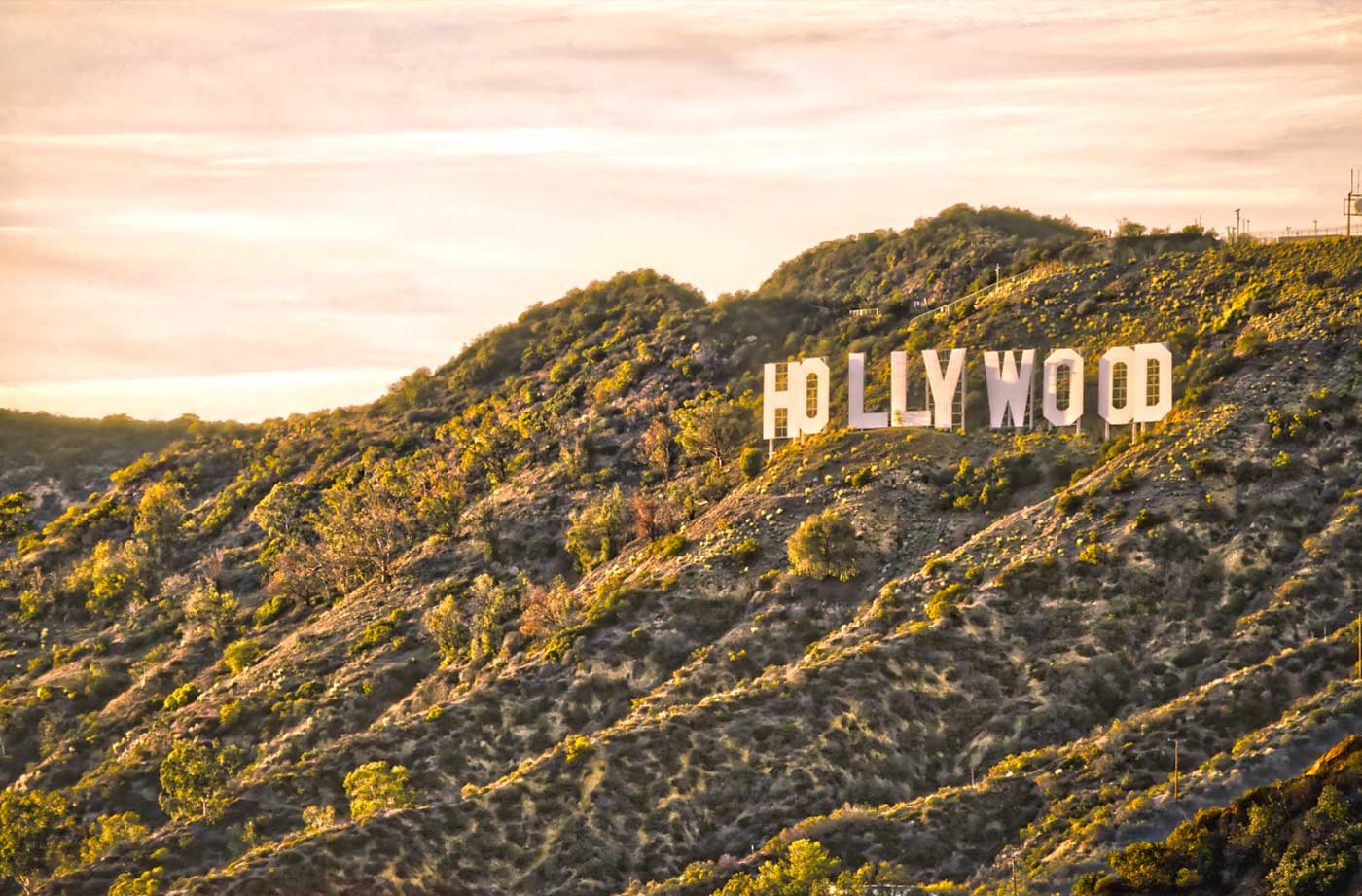 No trip to Los Angeles would be complete without catching a glimpse of the world-famous Hollywood Sign. This iconic symbol of the American film industry has graced the hills of Los Angeles since 1923 and has since become a global symbol of dreams and glamour.
While the sign itself is off-limits to the public, there are numerous vantage points around the city for a great view. One of the best spots is Griffith Observatory, but for those craving a closer look, a hike up the Mt. Hollywood Trail in Griffith Park will lead you near the sign, rewarding you with a stunning view and a fantastic photo opportunity.
It's not just about the sign, but also about the journey to it. As you hike, you'll witness the stunning natural beauty of the park, the sweeping views of Los Angeles, and might even spot some local wildlife.
The Hollywood Sign is more than just nine white letters on a hillside – it's a landmark that represents the city's history and the dreams it continues to inspire. Make sure to make it a part of your LA journey, and don't forget to bring your camera!
2. Griffith Observatory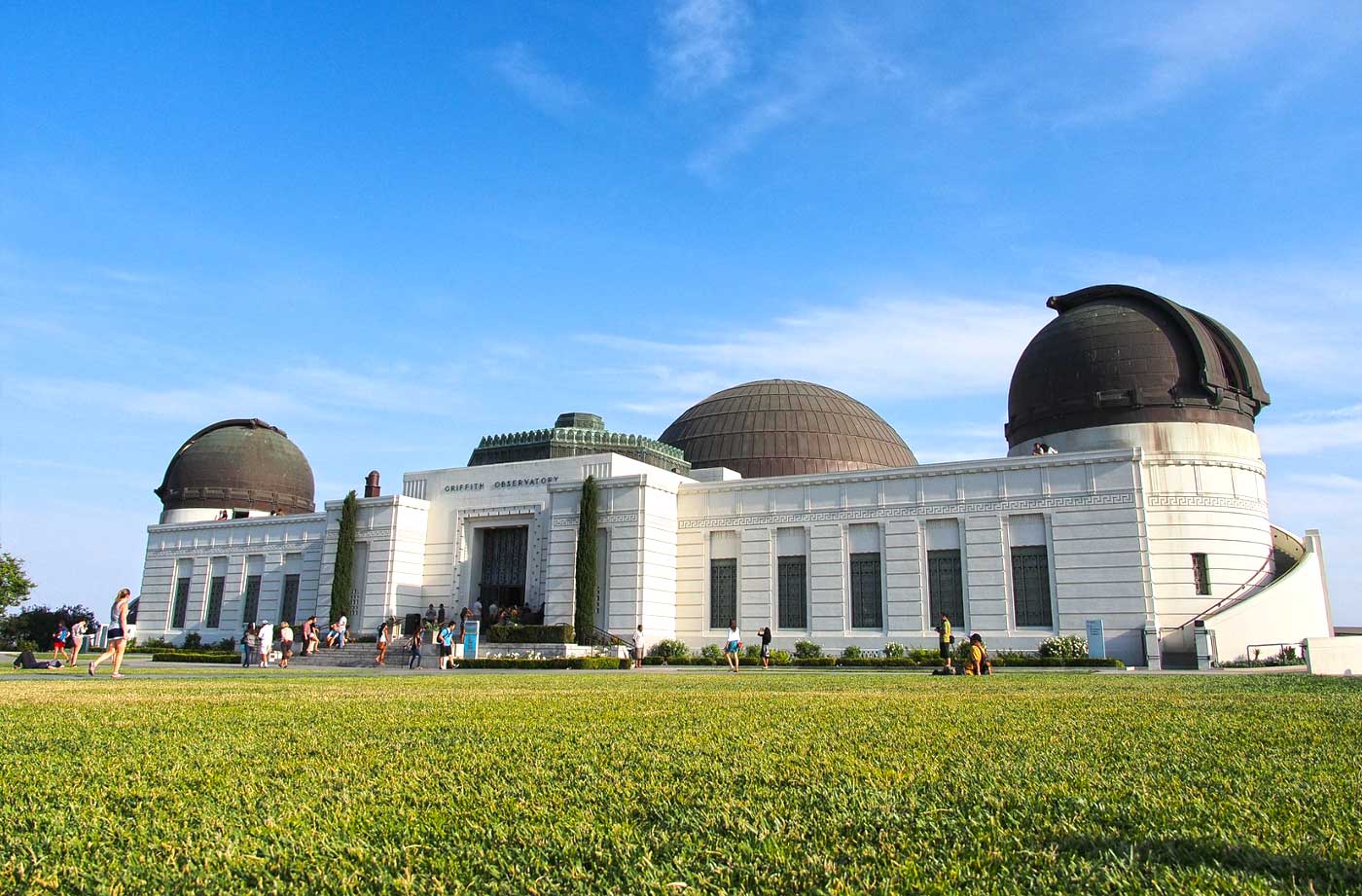 Nestled atop Mount Hollywood, the Griffith Observatory is a must-visit for both science enthusiasts and sightseers. This iconic destination not only offers a journey through the cosmos with its space-related displays and the world's largest publicly accessible Zeiss telescope, but also stunning panoramic views of Los Angeles.
From its vantage point, you can see the downtown skyscrapers, the Pacific Ocean, and on clear days, even Catalina Island. The observatory's Art Deco design is itself a sight to behold, adding to its cinematic and historical charm.
Best of all, general admission to the Griffith Observatory is free. Whether you're gazing at the stars or the city below, this is one LA stop you won't want to miss!
3. Universal Studios Hollywood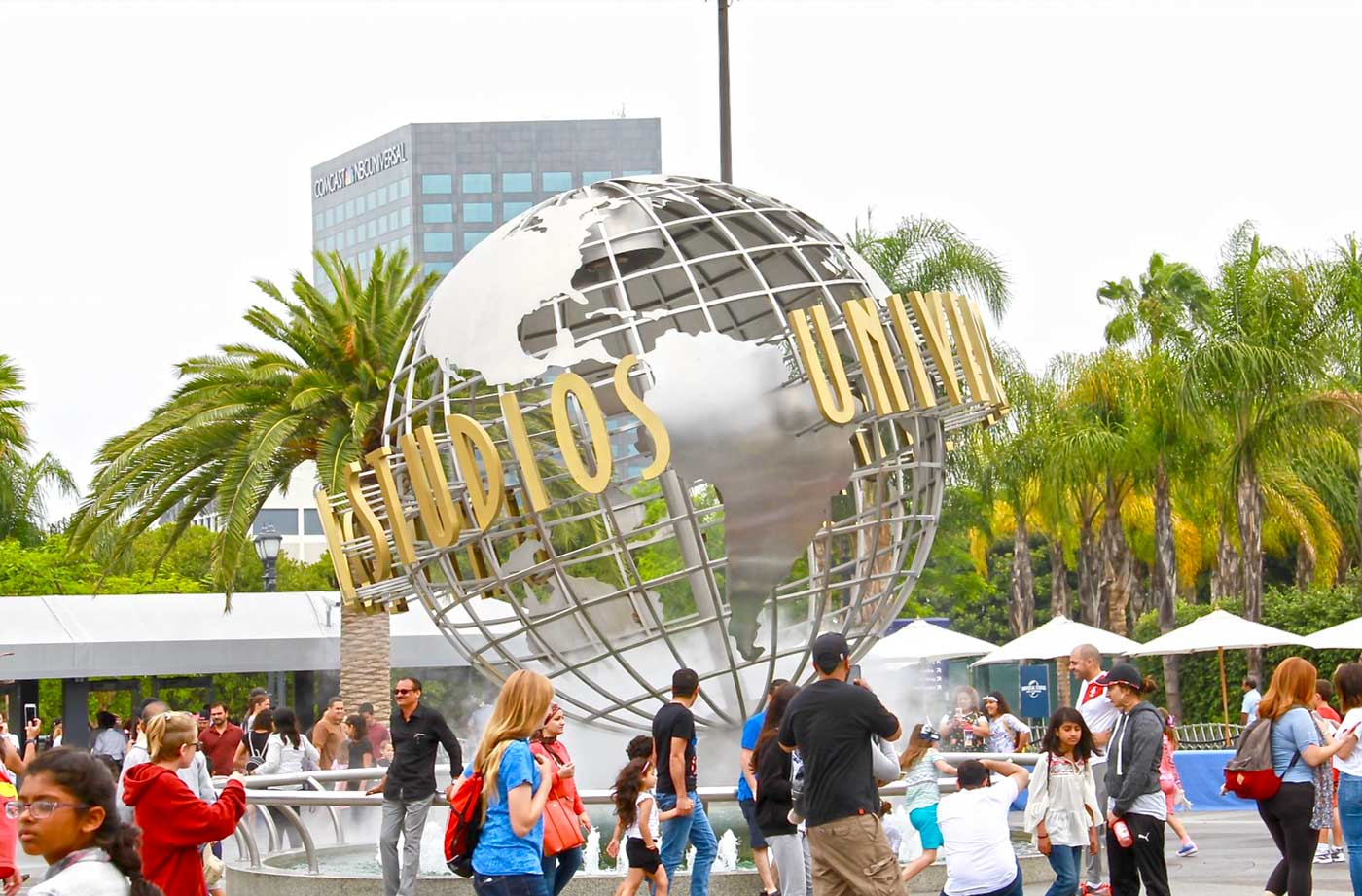 For a fun-filled day of adventure and entertainment, Universal Studios Hollywood is an unmissable stop on your LA journey. More than just a theme park, it's a real-life movie studio where some of Hollywood's most famous films and TV shows have been produced.
Visitors can experience thrilling rides and attractions based on some of the world's most beloved films and shows. From the high-speed excitement of the "Jurassic World – The Ride" to the magical journey through "The Wizarding World of Harry Potter," there's something for everyone.
Don't miss the world-famous studio tour, which offers an exclusive behind-the-scenes look at real film sets and reveals some of the movie magic. It's a unique chance to see where and how your favorite blockbusters were made.
Universal Studios Hollywood is more than just a day out – it's your ticket to a world of cinematic magic and thrilling excitement. Step into the movies, and become part of Hollywood's magic for a day!
4. Petersen Automotive Museum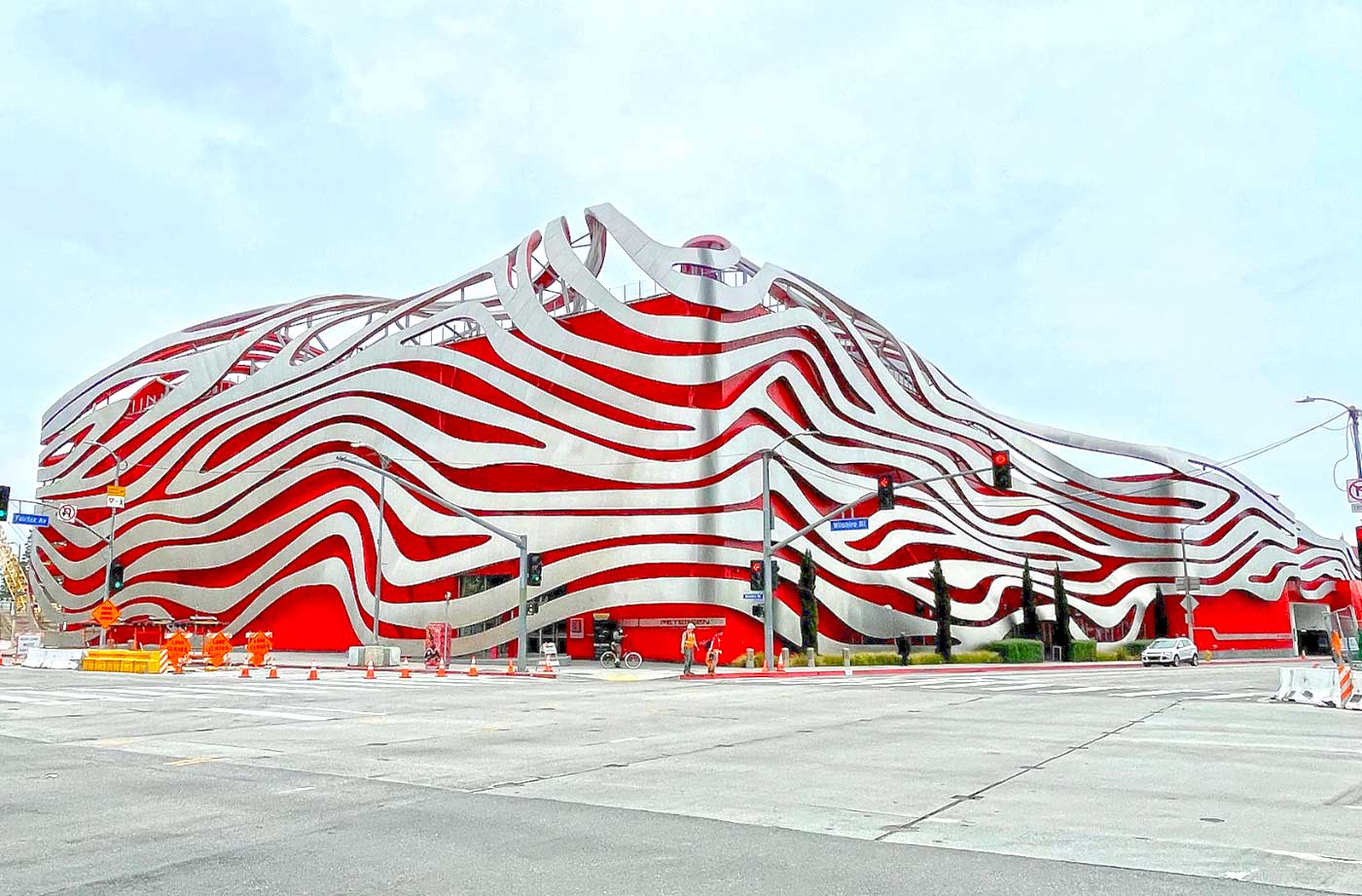 A mecca for car enthusiasts, the Petersen Automotive Museum is an essential stop in Los Angeles. Housed in a unique, eye-catching building on the Miracle Mile, it's home to over 300 vehicles that tell the story of automotive history, design, and technology.
Inside, you'll find everything from vintage classics and Hollywood's most iconic movie cars, to futuristic concept vehicles. The museum's displays aren't just about showcasing beautiful cars, but also about exploring the automobile's impact on society and culture.
One of the highlights is the Vault, a guided tour that takes you through some of the most exclusive and historic cars in the world. It's a must for any car lover or history buff.
With its fascinating exhibits and innovative educational programs, the Petersen Automotive Museum offers an immersive journey into the world of automotive. Whether you're a car aficionado or just a casual visitor, it's a drive you won't want to miss on your LA trip!
5. The Wizarding World of Harry Potter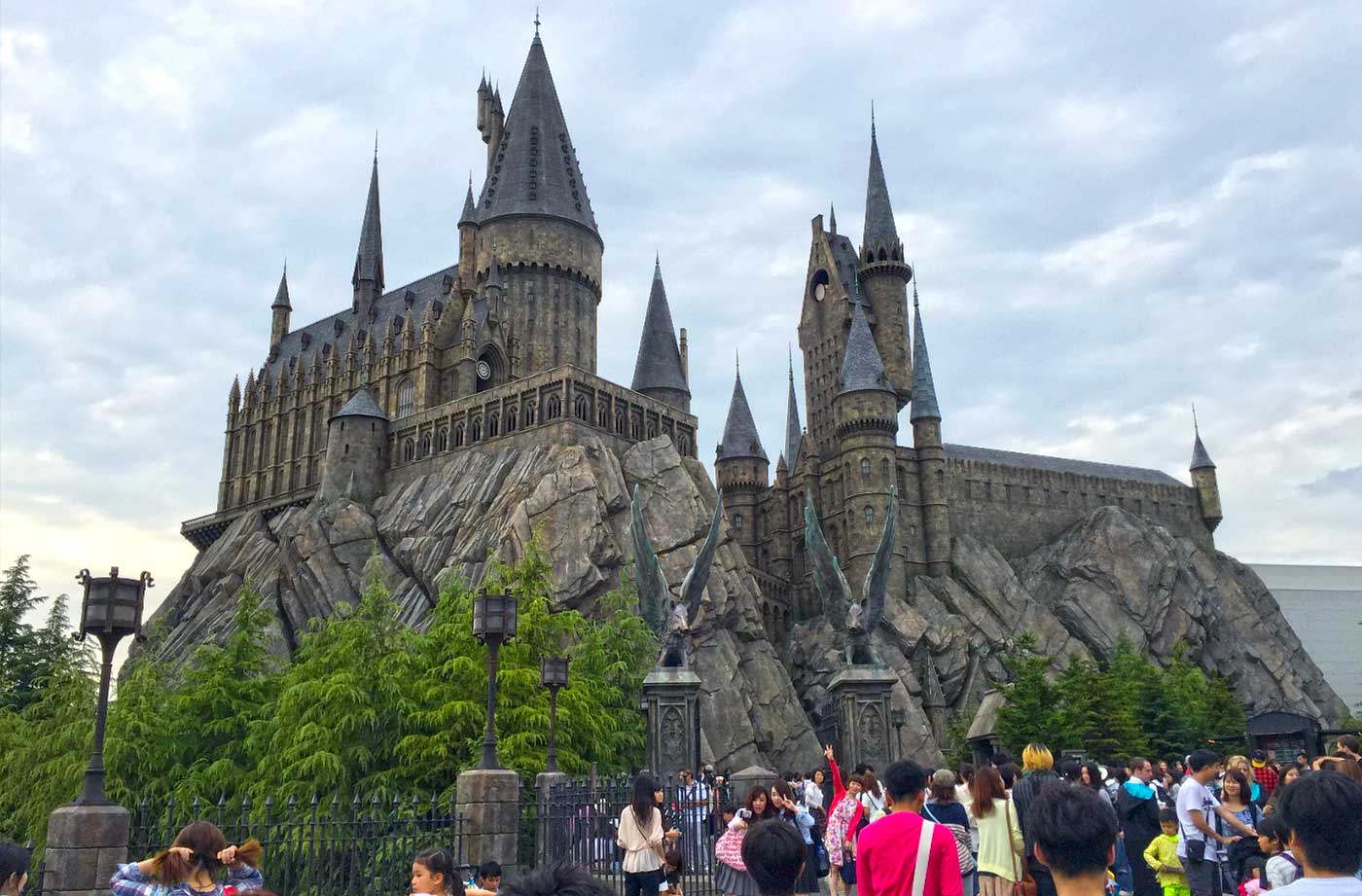 Located within Universal Studios Hollywood, The Wizarding World of Harry Potter is a must-visit for fans of the globally beloved series. This immersive theme park zone allows visitors to step into the magical world of Harry Potter and experience the magic firsthand.
From the moment you walk through the entrance, you're transported to the streets of Hogsmeade, complete with its snow-capped roofs and bustling shops. Don't miss a visit to Ollivanders, where the wand chooses the wizard, or a taste of the famous Butterbeer at the Three Broomsticks.
The highlight is undoubtedly Hogwarts Castle, an impressive replica of the school of witchcraft and wizardry. Inside, you'll find "Harry Potter and the Forbidden Journey", a 4D ride that takes you through memorable scenes from the movies.
The Wizarding World of Harry Potter is more than just an attraction – it's an adventure into a magical world. Whether you're casting spells with interactive wands or soaring above the castle on a thrilling ride, you'll leave with memories that'll last a lifetime.
6. Battleship USS Iowa Museum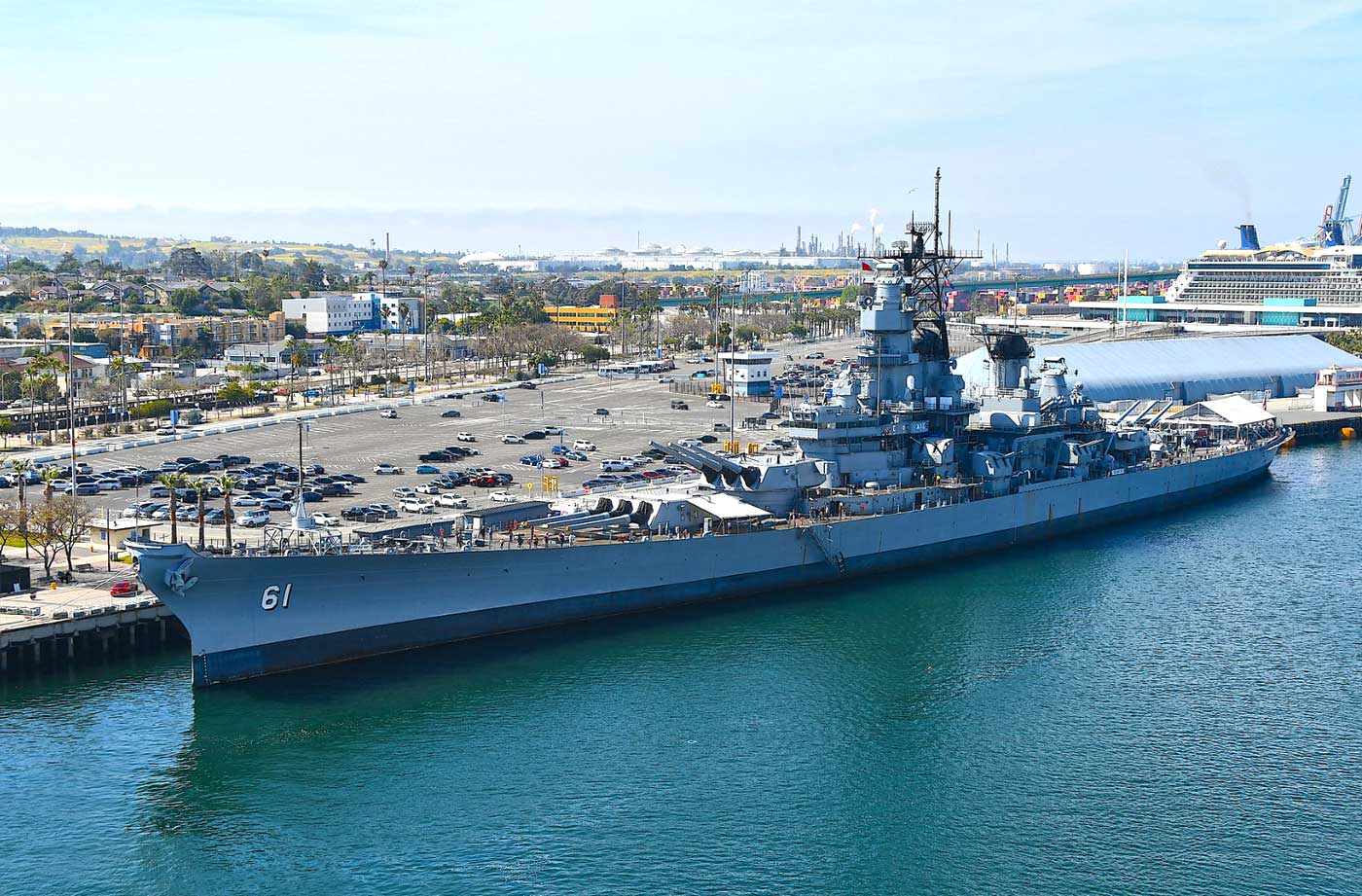 Anchored at the Port of Los Angeles, the Battleship USS Iowa Museum is a historic naval ship turned museum that offers a unique glimpse into both American and naval history. Known as the 'Battleship of Presidents', the USS Iowa served in World War II, the Korean War, and through the Cold War, hosting three US presidents along its illustrious journey.
As you traverse the massive decks of this battleship, you'll get to explore various sections including the command center, officers' wardroom, and the crew's quarters. You'll see first-hand what life was like for sailors during active duty and gain a deeper understanding of naval operations.
Don't miss the chance to stand on the very deck where President Roosevelt once did during his trip to the Tehran Conference. Plus, the ship also offers stunning views of the harbor and the LA skyline.
With interactive exhibits and knowledgeable guides, the Battleship USS Iowa Museum provides a hands-on history lesson and a unique LA experience. Whether you're a history buff or a casual visitor, this floating museum is sure to impress!
7. Griffith Park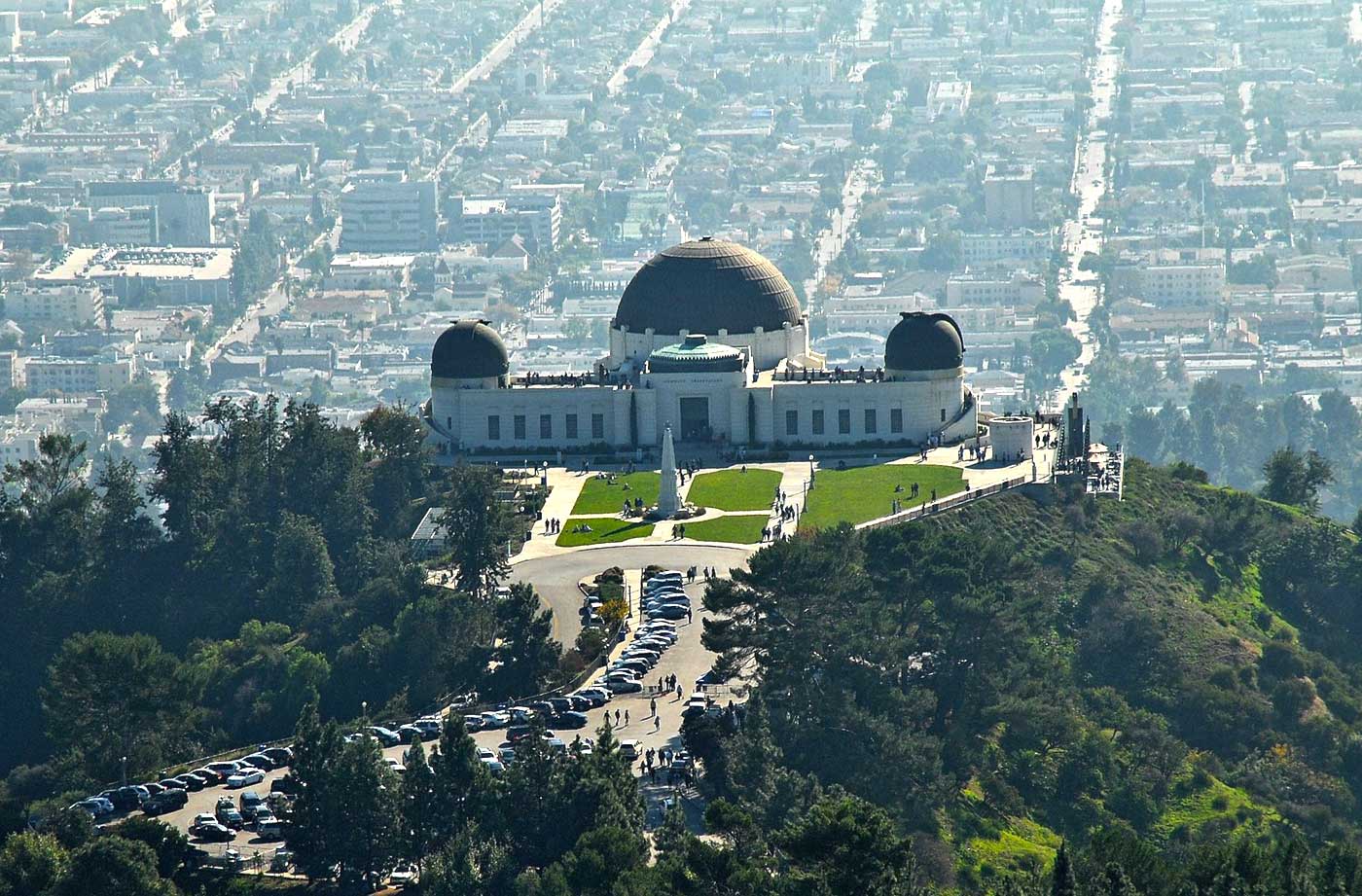 As one of the largest urban parks in North America, Griffith Park is an oasis in the heart of Los Angeles that offers a refreshing escape from the city's bustling streets. Spread over more than 4,000 acres, it's a paradise for nature lovers and outdoor enthusiasts.
Griffith Park is home to numerous attractions including the Griffith Observatory, the Los Angeles Zoo, and the Greek Theatre. You can hike one of the many trails, including the one leading to the iconic Hollywood Sign. Along the way, you're likely to encounter local wildlife and can soak in stunning panoramic views of the city.
For those looking for a less strenuous activity, a ride on the Griffith Park Merry-Go-Round, a vintage carousel dating back to 1926, might be in order. Or perhaps a leisurely picnic by the lake in the park's serene setting.
Whether you're in search of outdoor adventure, a dose of culture, or just a peaceful place to unwind, Griffith Park has it all. It's a green gem in the city of angels, and a must-visit on any LA trip!
8. The Grove – LA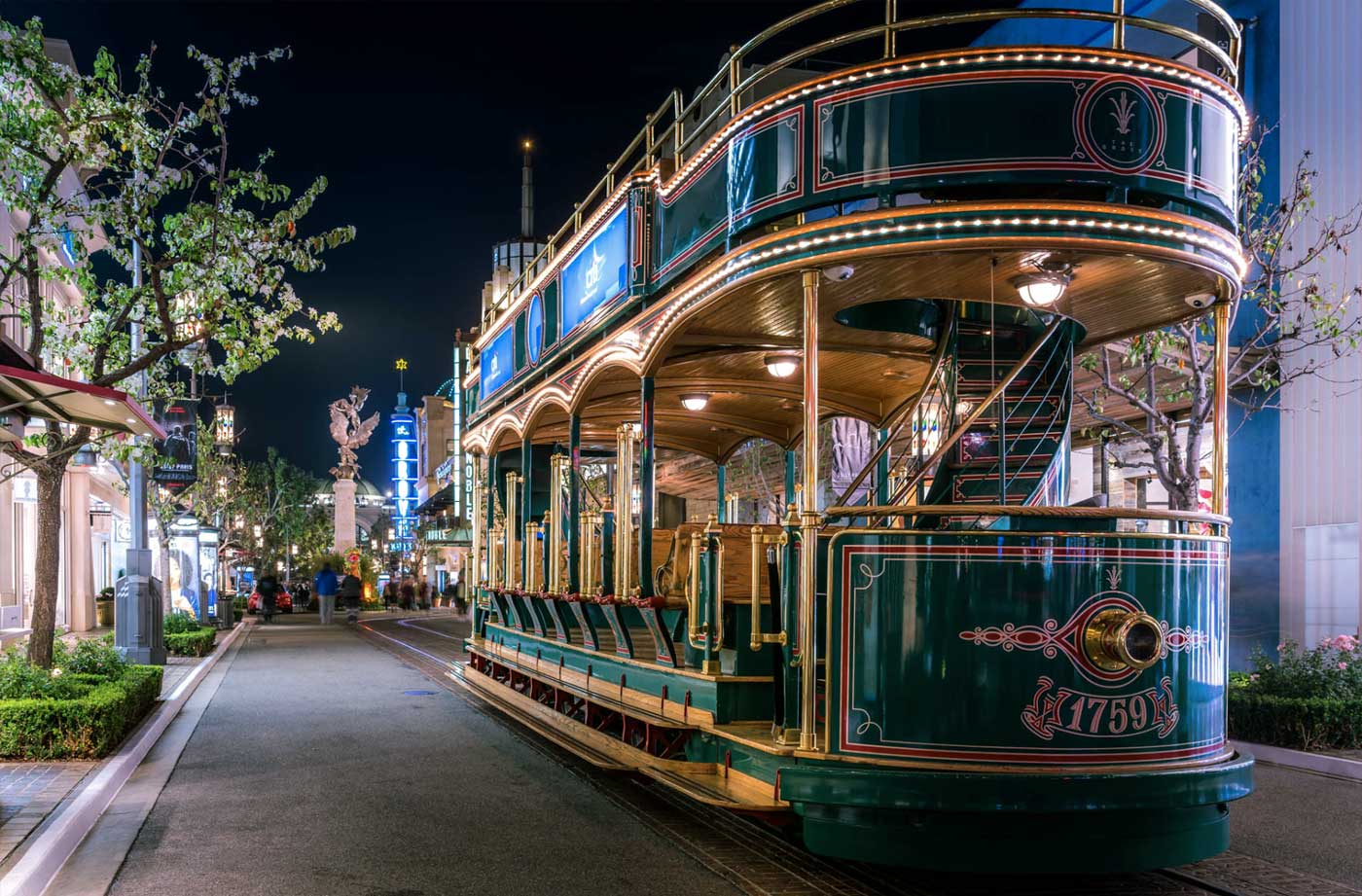 If shopping is on your agenda while in LA, The Grove is a destination you won't want to miss. This upscale, open-air shopping center offers more than just a shopping spree – it's an experience that embraces the spirit of the city.
Nestled in the heart of Los Angeles, The Grove is home to a variety of high-end retail stores, restaurants, and entertainment options. The cobblestone streets, dancing fountains, and charming street performances make every visit feel like a special event.
Don't forget to hop on the vintage trolley that runs through the center of The Grove, providing a fun and unique way to move between the complex's two main areas.
In addition to shopping, The Grove is also home to a state-of-the-art movie theater and the historic Farmers Market, offering a plethora of food vendors selling fresh produce and gourmet bites.
The Grove isn't just a shopping center – it's a place to see and be seen, to dine, to explore, and to enjoy all that LA has to offer. Make sure to add it to your LA itinerary for a taste of the city's vibrant lifestyle.
9. La Brea Tar Pits and Museum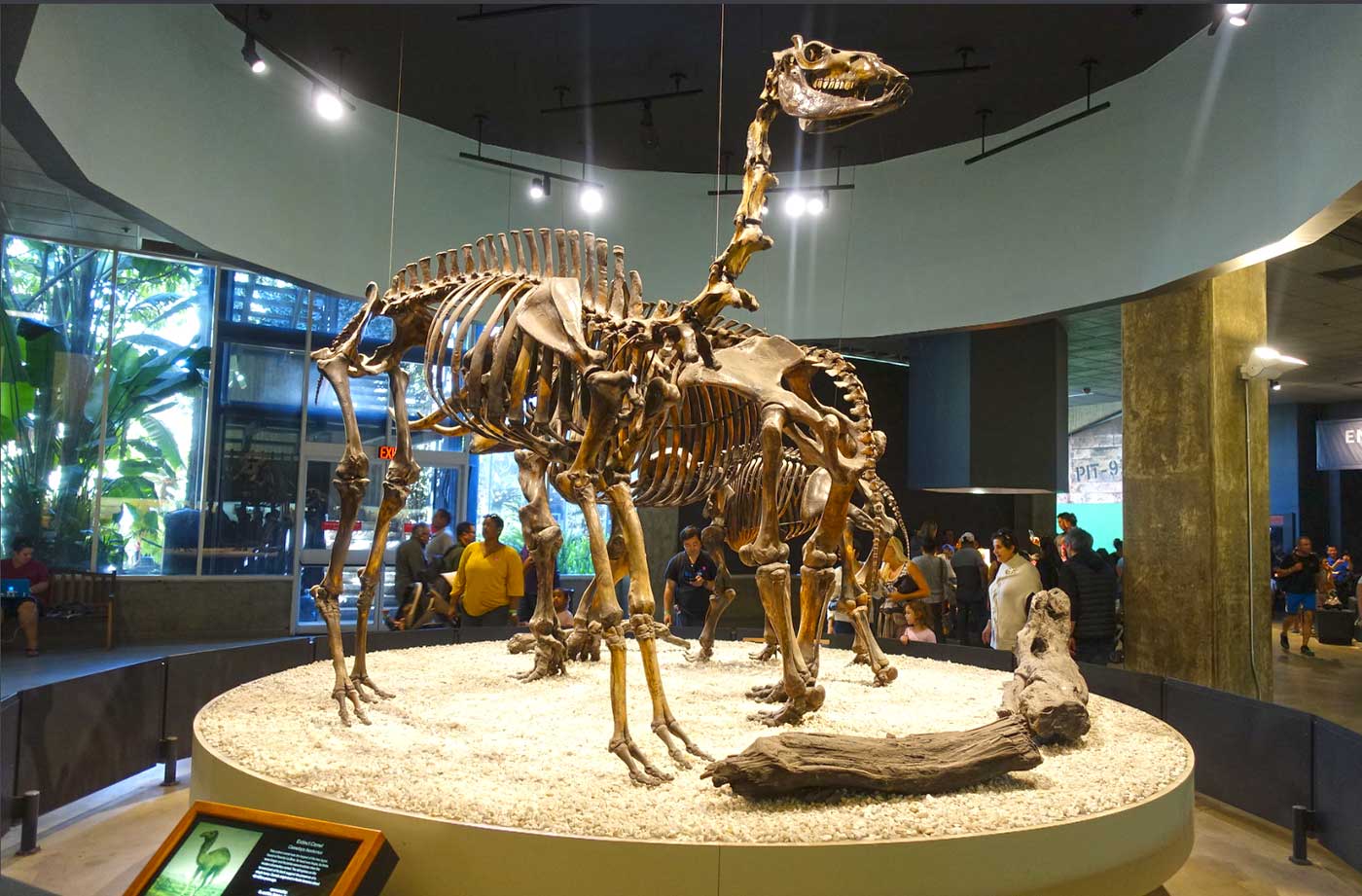 Right in the heart of Los Angeles, the La Brea Tar Pits and Museum provide a unique journey back in time. This is the site of the world's most famous ice age fossil excavation area, where asphalt seeps have preserved numerous extinct animals' remains, offering an unparalleled glimpse into the prehistoric world.
At the museum, you can see more than one million Ice Age fossils, from mammoths to saber-toothed cats that roamed Los Angeles over 10,000 years ago. The displays are both educational and captivating, perfect for visitors of all ages.
Outside, you'll see the tar pits themselves – where the preservation process is still happening today. You might even witness paleontologists at work in the excavation sites or the fossil lab, a unique experience that brings the process of science to life.
With its fascinating exhibits and active digs, La Brea Tar Pits and Museum offers a rare combination of active science and public engagement. It's a must-see for anyone intrigued by prehistory or the natural world, making it a unique and educational stop on any LA tour.
10. The Getty Center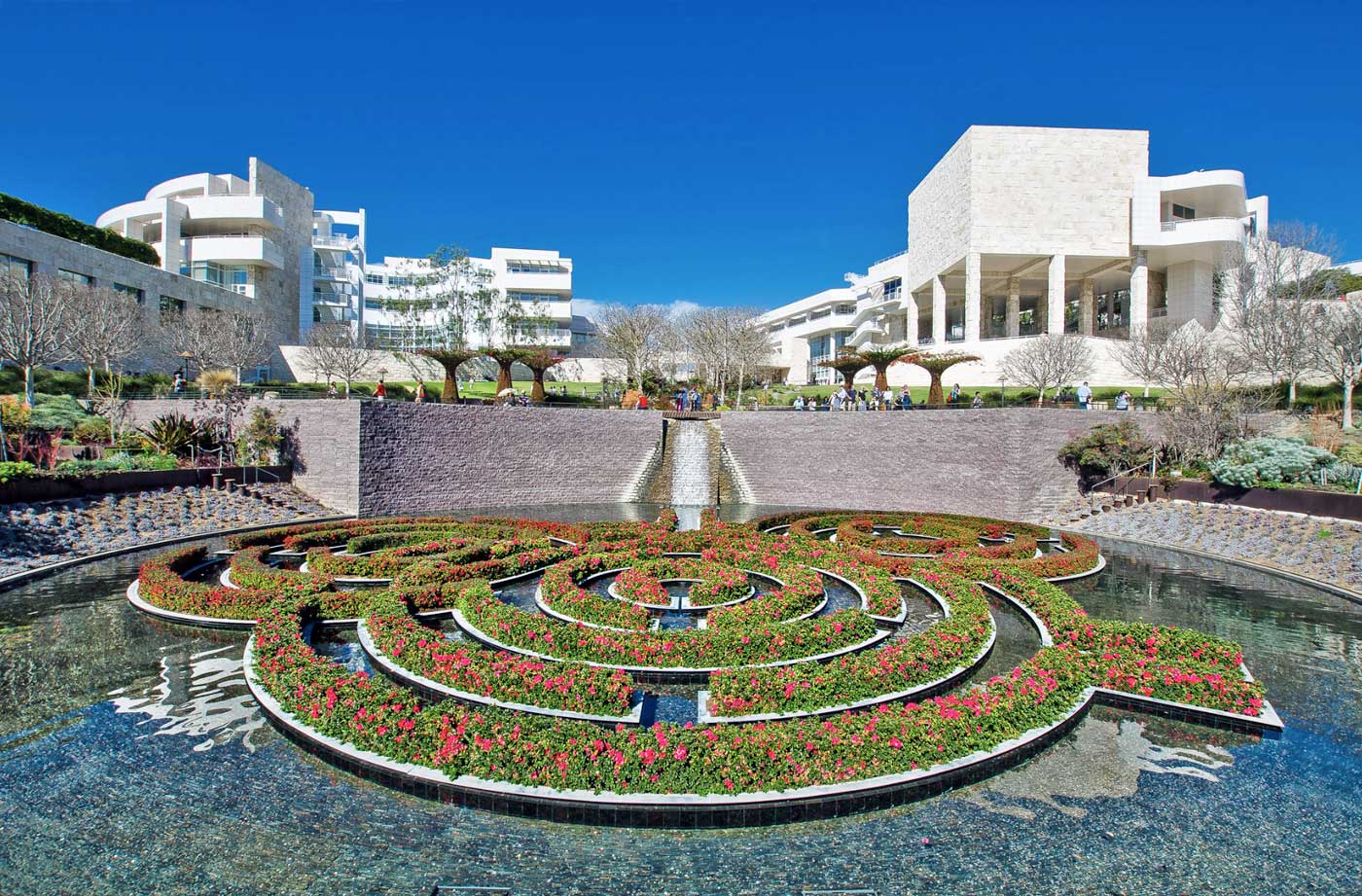 Perched atop the hills of Los Angeles, The Getty Center is a treasure trove of European paintings, sculptures, and decorative arts, housed within an architectural marvel designed by Richard Meier. But it's more than just an art museum. Its meticulously manicured gardens offer a serene escape from city life, where the art of gardening comes alive in an ever-evolving landscape.
Don't forget to take in the panoramic views of Los Angeles, stretching out to the Pacific Ocean in the West and the city skyline to the East. It's a sight to behold, especially as the city lights come alive at sunset.
Admission to The Getty Center is free, with only parking costing $20. Despite this, the priceless vistas and rich artistry on display make every cent worth it. So, be sure to add this remarkable destination to your LA itinerary.
Feel free to explore these pages as well:
Your Essential Guide to Las Vegas' Top 10 Activities ↗️
As our journey through Los Angeles comes to an end, we hope this guide has inspired you to explore this vibrant city in all its diversity. These ten must-see spots barely scratch the surface of what LA has to offer, but they encapsulate the city's spirit, its history, its cultural richness, and its natural beauty.
Remember, Los Angeles is not just a destination but an experience. Each neighborhood, each landmark, each attraction tells a different story, and together they weave the complex and captivating tapestry that is LA. So, whether you're walking beneath the towering skyscrapers downtown, catching a wave on a sandy beach, or hiking to the iconic Hollywood sign, always take a moment to breathe it all in and appreciate the city's unique charm.
As you pack your bags, remember that each journey is a personal story. Make LA your own. Let it inspire you, surprise you, and leave you with memories that will last a lifetime. After all, that's what travel is all about.
So, until next time, keep exploring, keep discovering, and keep dreaming. Los Angeles awaits your return! Safe travels, adventurers!