Los Angeles, or as locals lovingly call it, L.A., is much more than the glitz of Hollywood or the allure of its golden beaches. This sprawling Southern California city tells a tale of dreams, diversity, and dynamic culture. Whether you're a cinephile, a food enthusiast, or just an explorer at heart, L.A. has something to mesmerize everyone.
Quick Facts About Los Angeles
LA Geography
Nestled between the vast Pacific Ocean and rugged mountains, Los Angeles covers about 469 square miles. It's not just beaches and urban landscapes; L.A. also boasts impressive hills, parks, and valleys. The San Fernando Valley to the north and the Los Angeles Basin are distinct regions that make up its vast geography.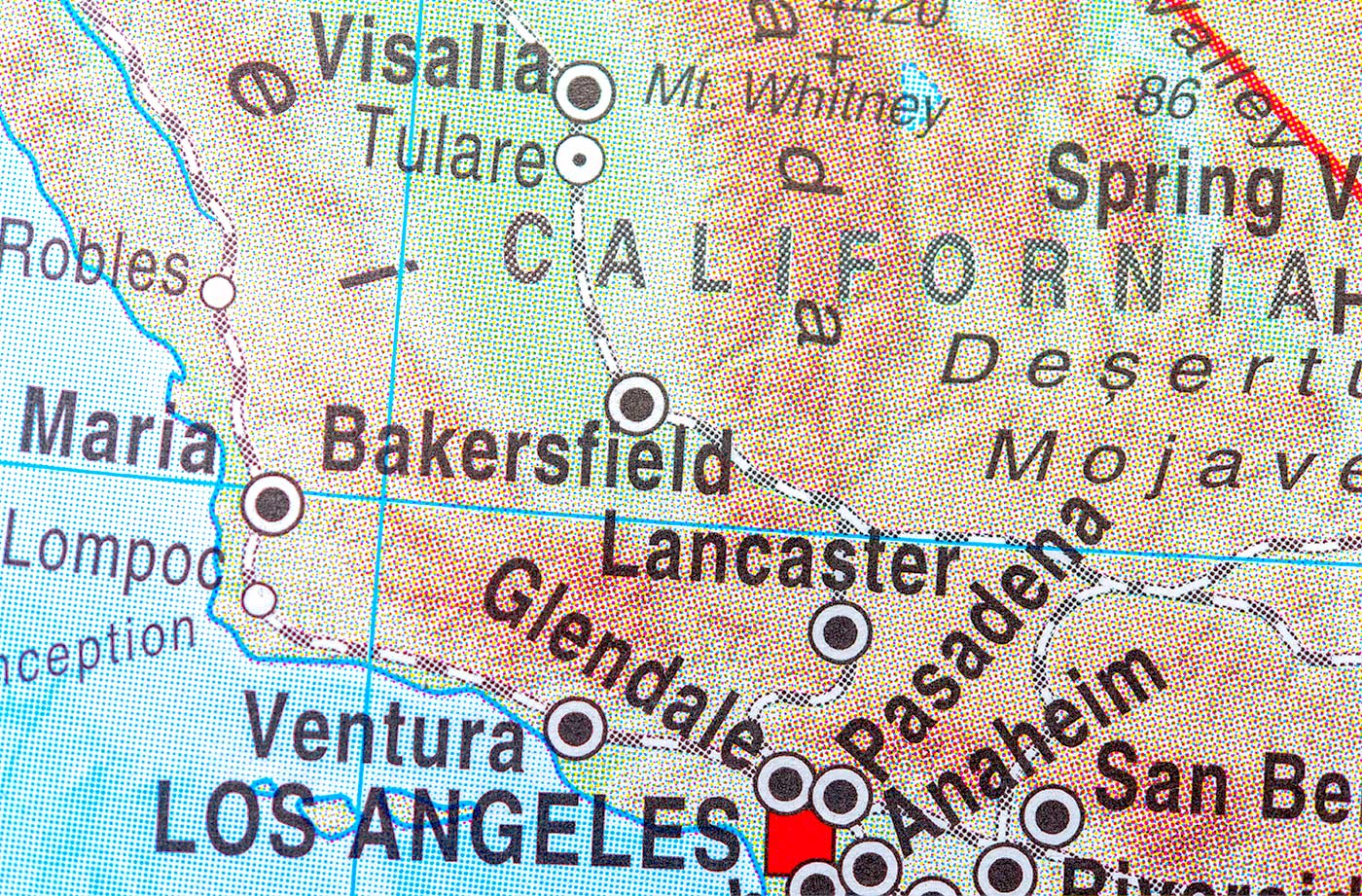 Los Angeles History
Founded in 1781 by Spanish governor Felipe de Neve, Los Angeles began as "El Pueblo de Nuestra Señora la Reina de los Ángeles" or "The Town of Our Lady the Queen of Angels." From its humble origins as a Spanish mission town, L.A. evolved through Mexican rule and later U.S. annexation in 1848. Its rapid growth in the 20th century, bolstered by the film and entertainment industries, solidified its status as a global metropolis and the entertainment capital of the world.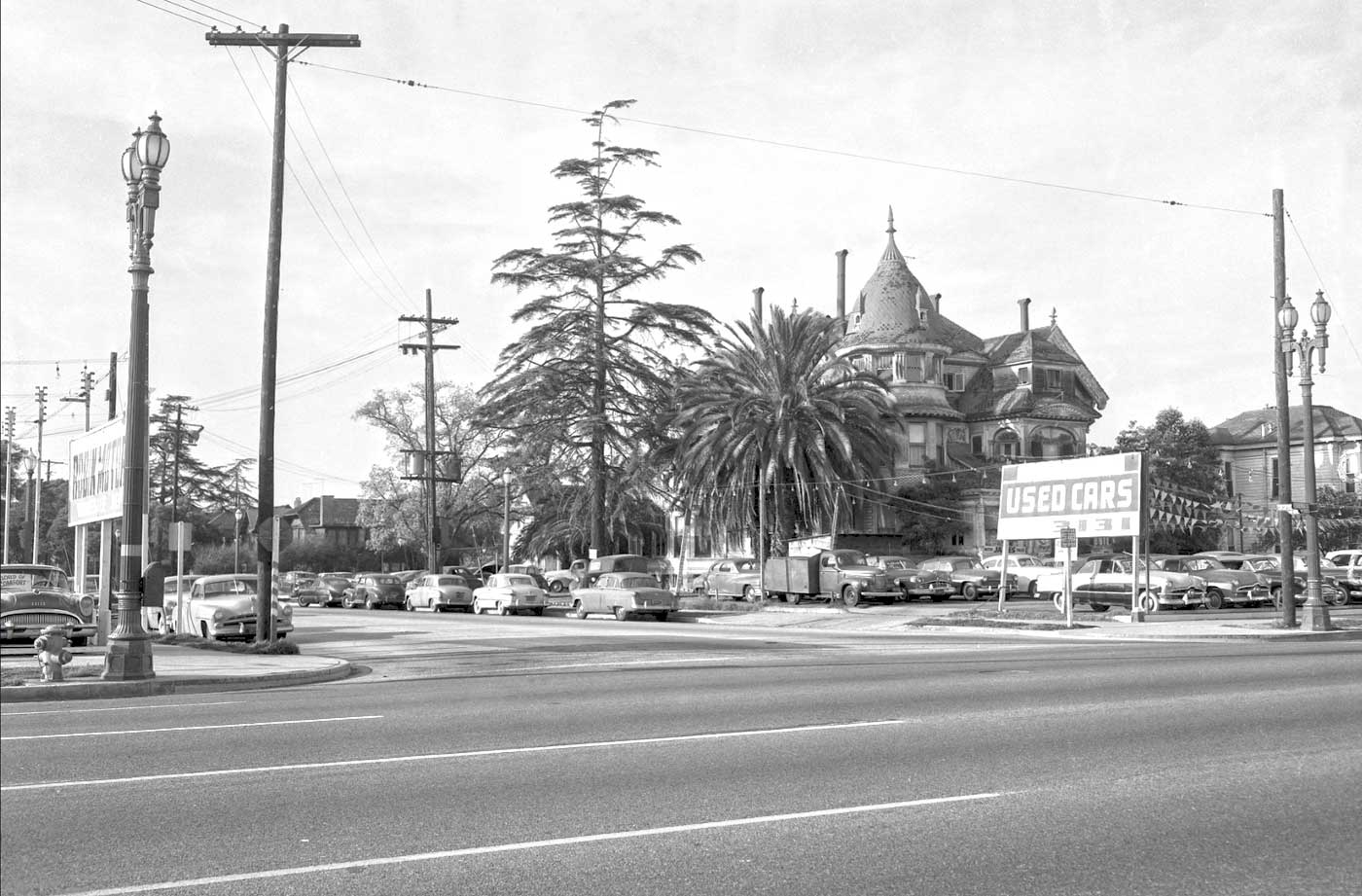 Los Angeles Economy
Los Angeles boasts a diverse and dynamic economy, anchored by sectors like entertainment, aerospace, technology, and international trade. Known globally as the epicenter of the film and television industry, L.A. also flourishes with major ports facilitating significant global trade. Its position as the second-largest U.S. city contributes to its economic prowess, making it a vital hub for industries ranging from fashion to tourism.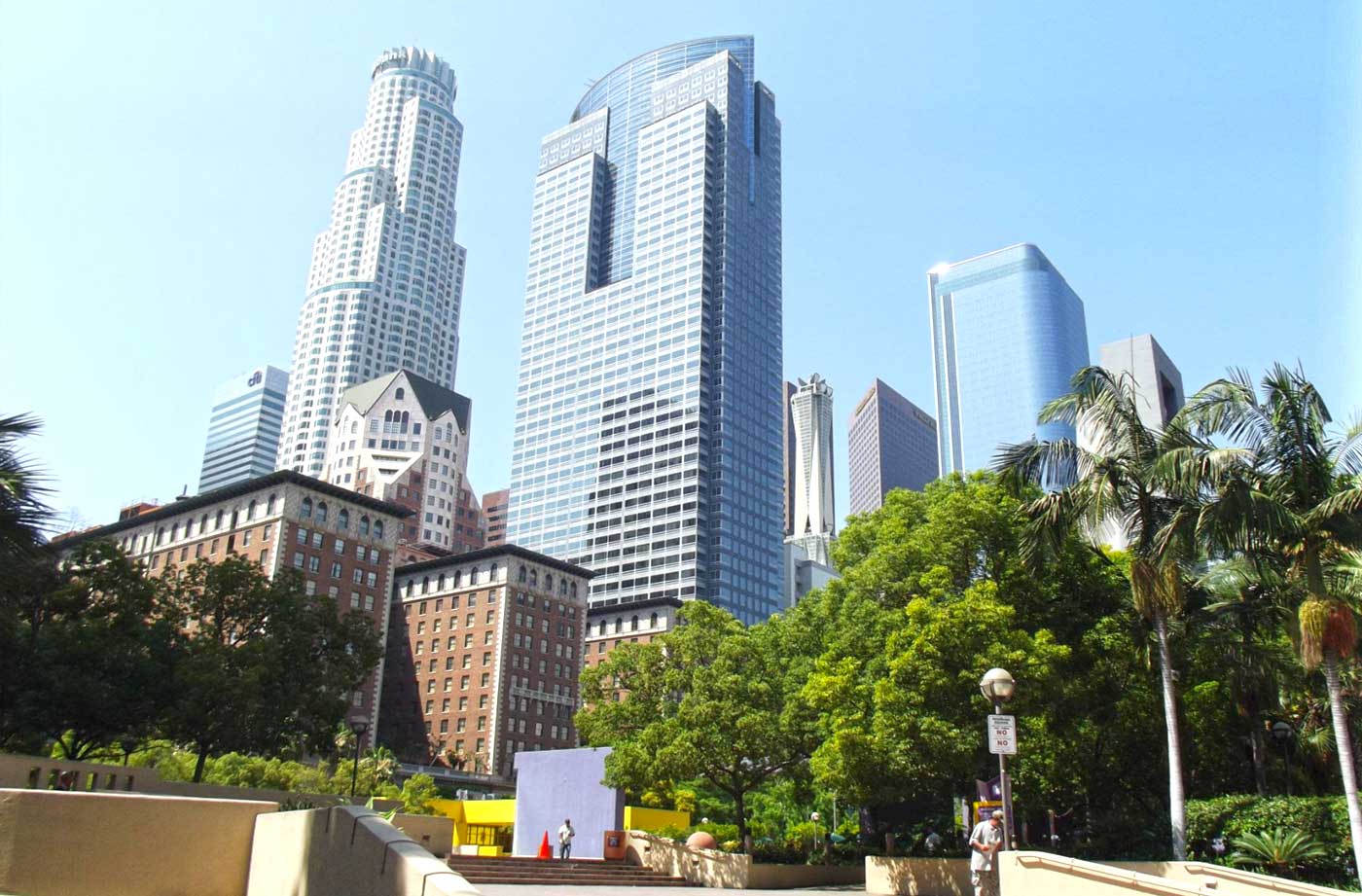 Los Angeles Population
Home to over 4 million souls, the city's diversity is its strength. A melting pot of cultures, L.A. boasts a myriad of communities, making it a global city in its essence.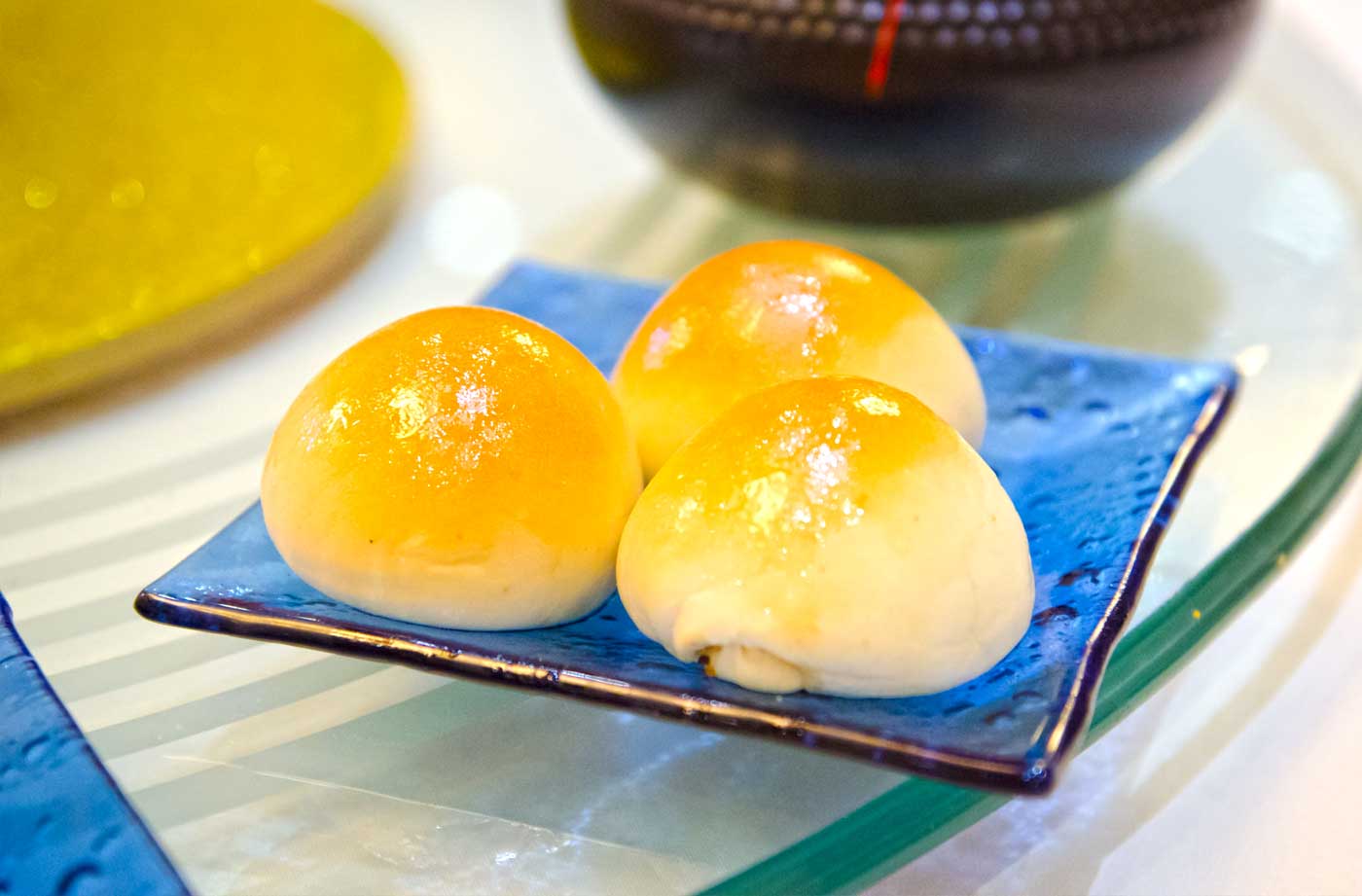 Los Angeles Cuisine
Reflecting its multicultural makeup, L.A.'s food scene is legendary. From the tantalizing Korean BBQ in K-Town and aromatic Indian curries in Artesia, to upscale Californian bistros in Silver Lake and beachside tacos in Santa Monica, your taste buds are in for a treat.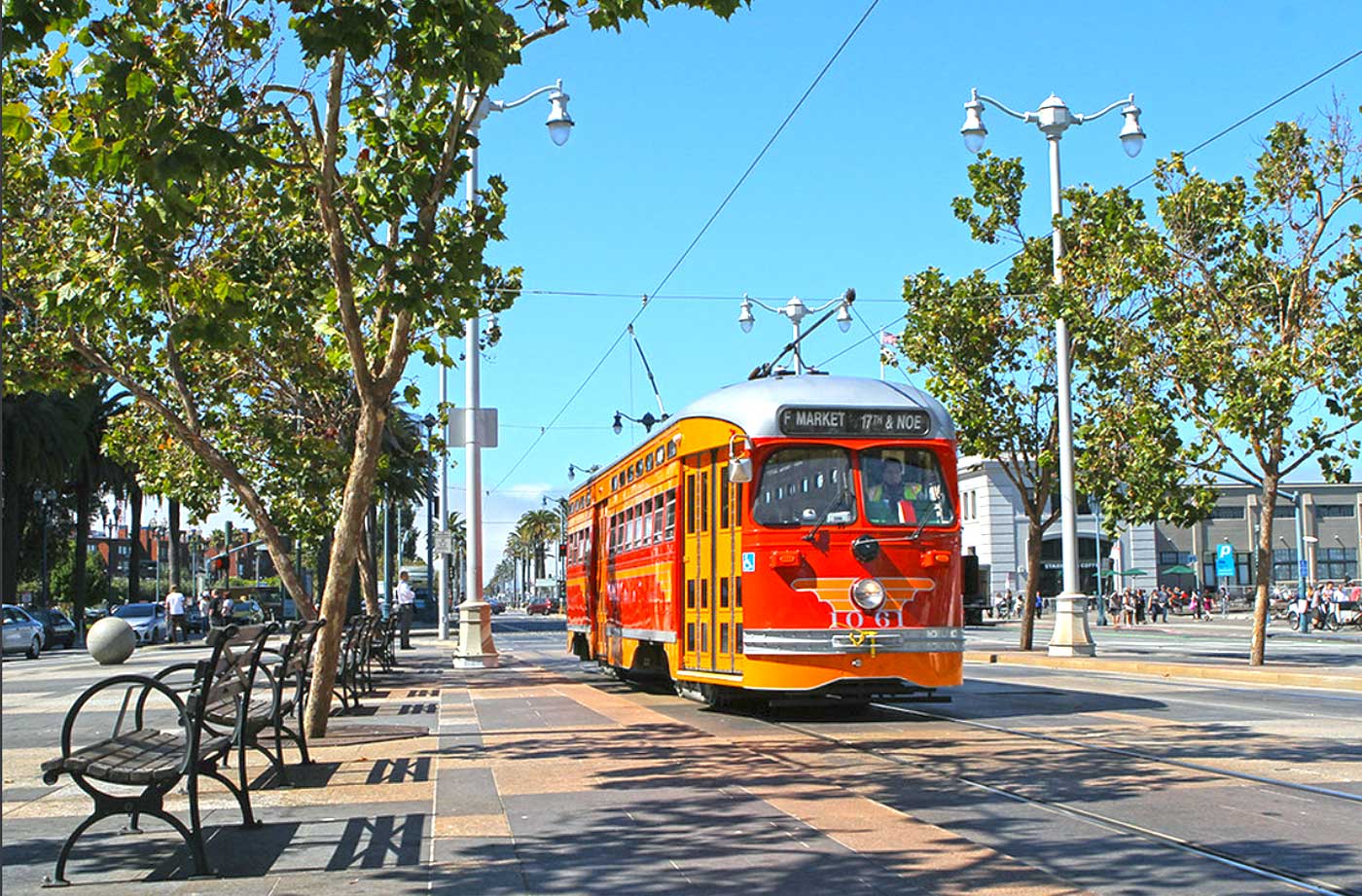 Los Angeles Transportation
While driving is a common way to traverse L.A.'s vast landscape, the Metro system offers a respite from traffic. The expanding rail and bus system is becoming an increasingly popular way to explore the city's many neighborhoods.
General Vibe
L.A. seamlessly marries the laid-back Californian ethos with the hustle of big-city life. Every neighborhood, from the trendy enclaves of West Hollywood to the artistic hubs of Downtown, has its unique pulse.
L.A.'s Top 10 Must-Experience Destinations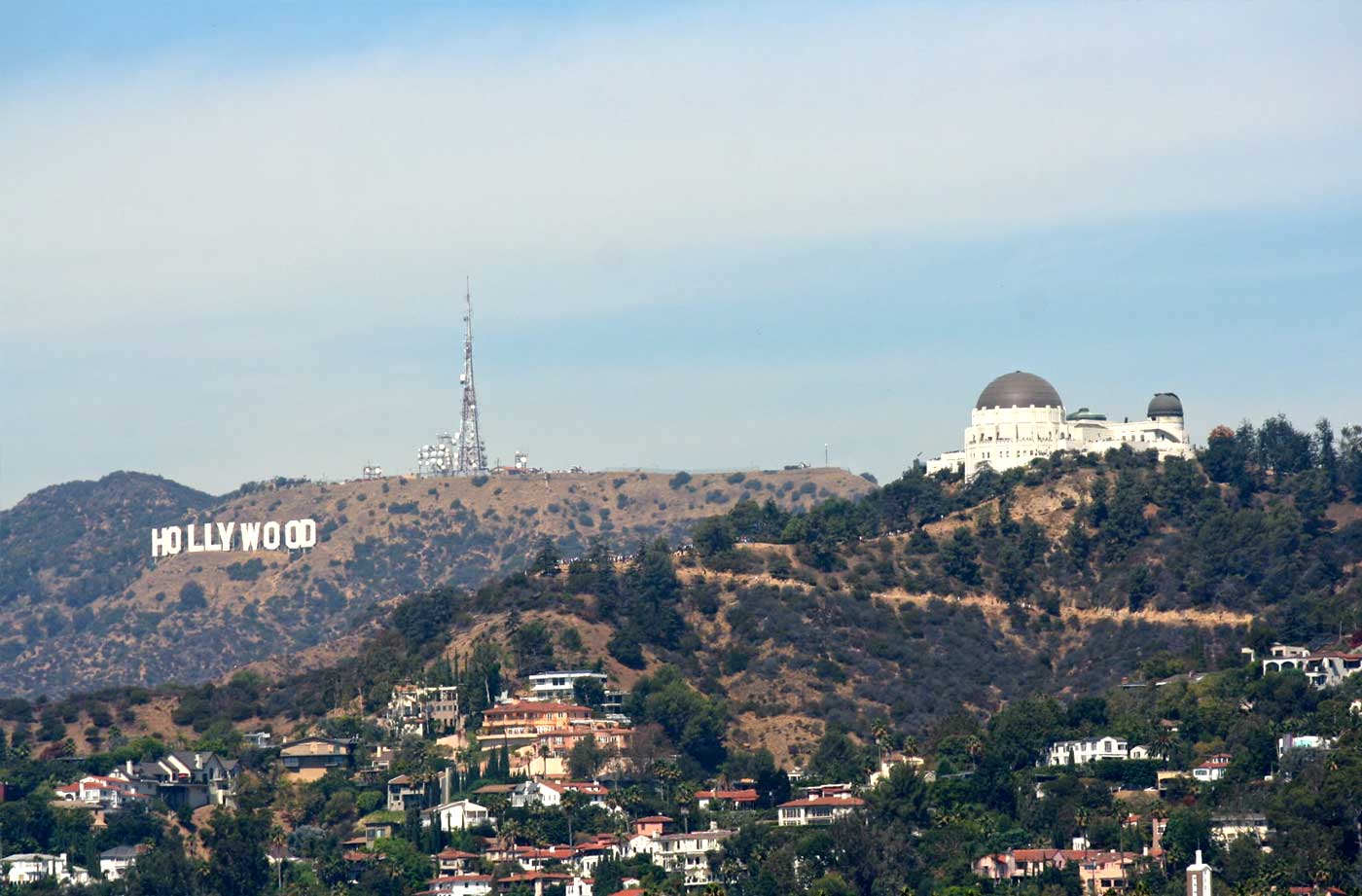 Hollywood Sign & Griffith Observatory
The emblematic Hollywood sign is more than just nine white letters; it's a symbol of dreams. Nearby, the Griffith Observatory offers both celestial and terrestrial wonders with unmatched views.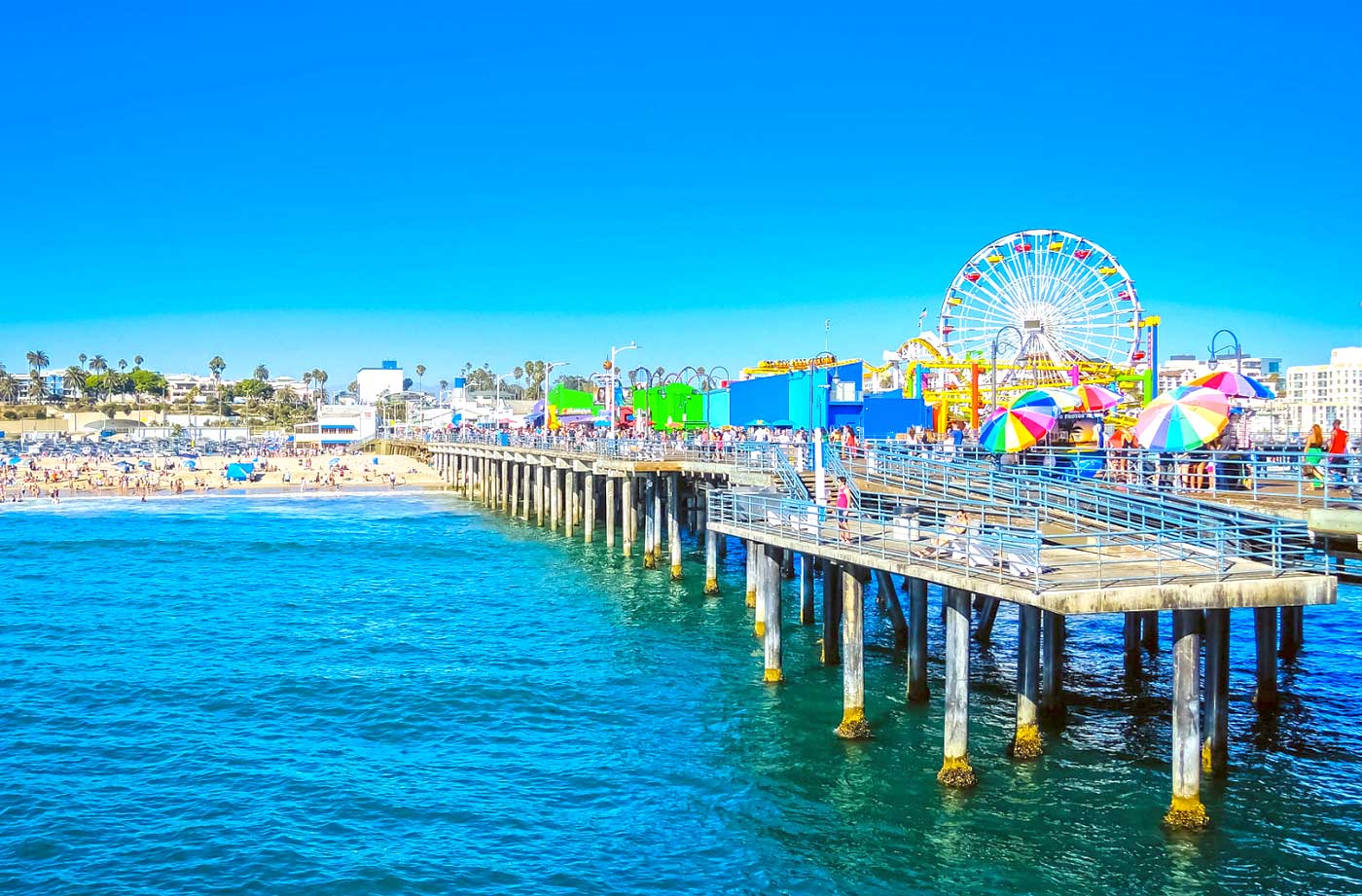 Santa Monica Pier
This historic pier is a blend of old-school charm with modern attractions. The adjacent Third Street Promenade is perfect for shopping and people-watching.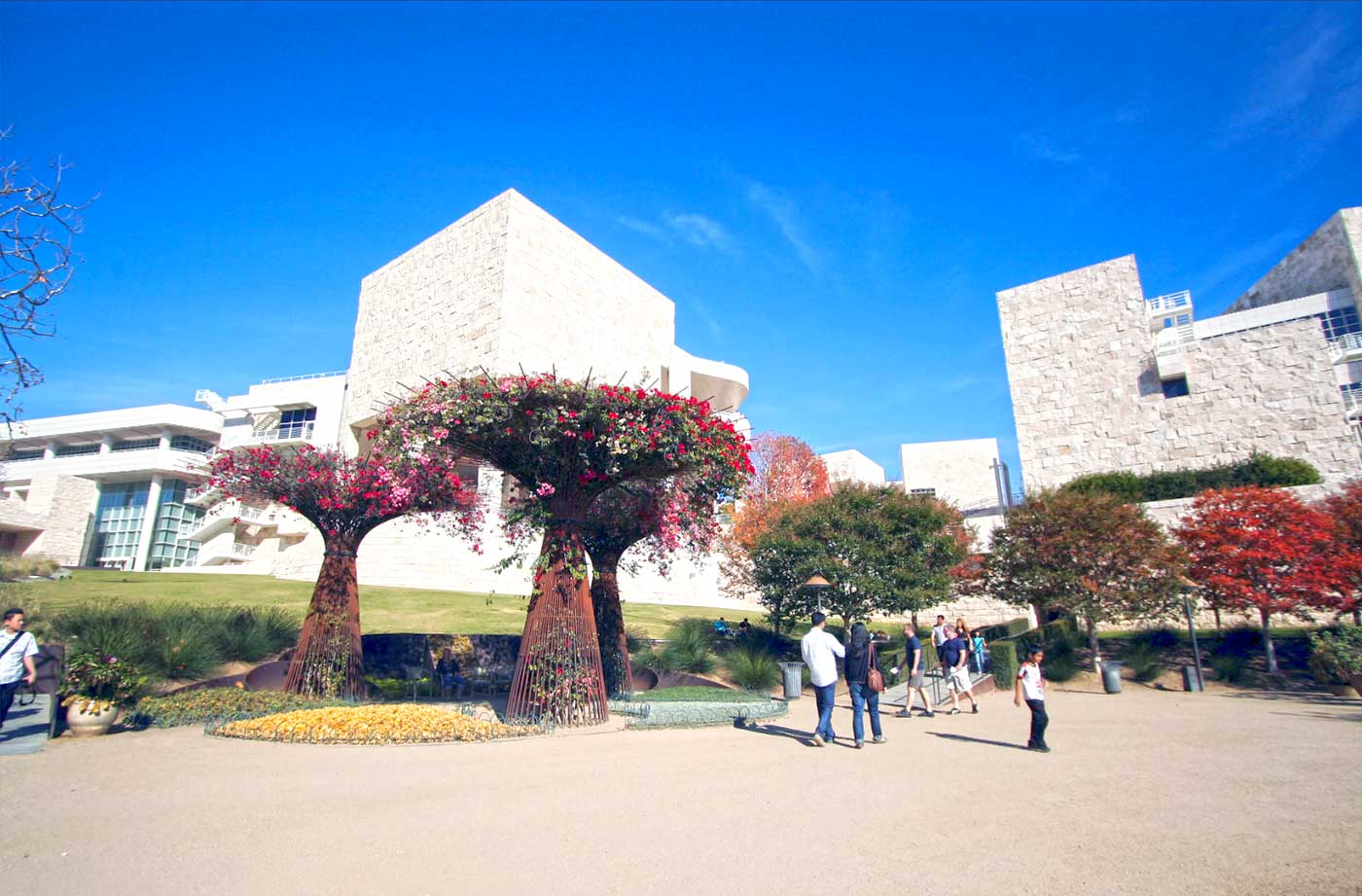 The Getty Center
Perched atop a hill, this museum showcases impressive art collections amidst modern architecture and serene gardens.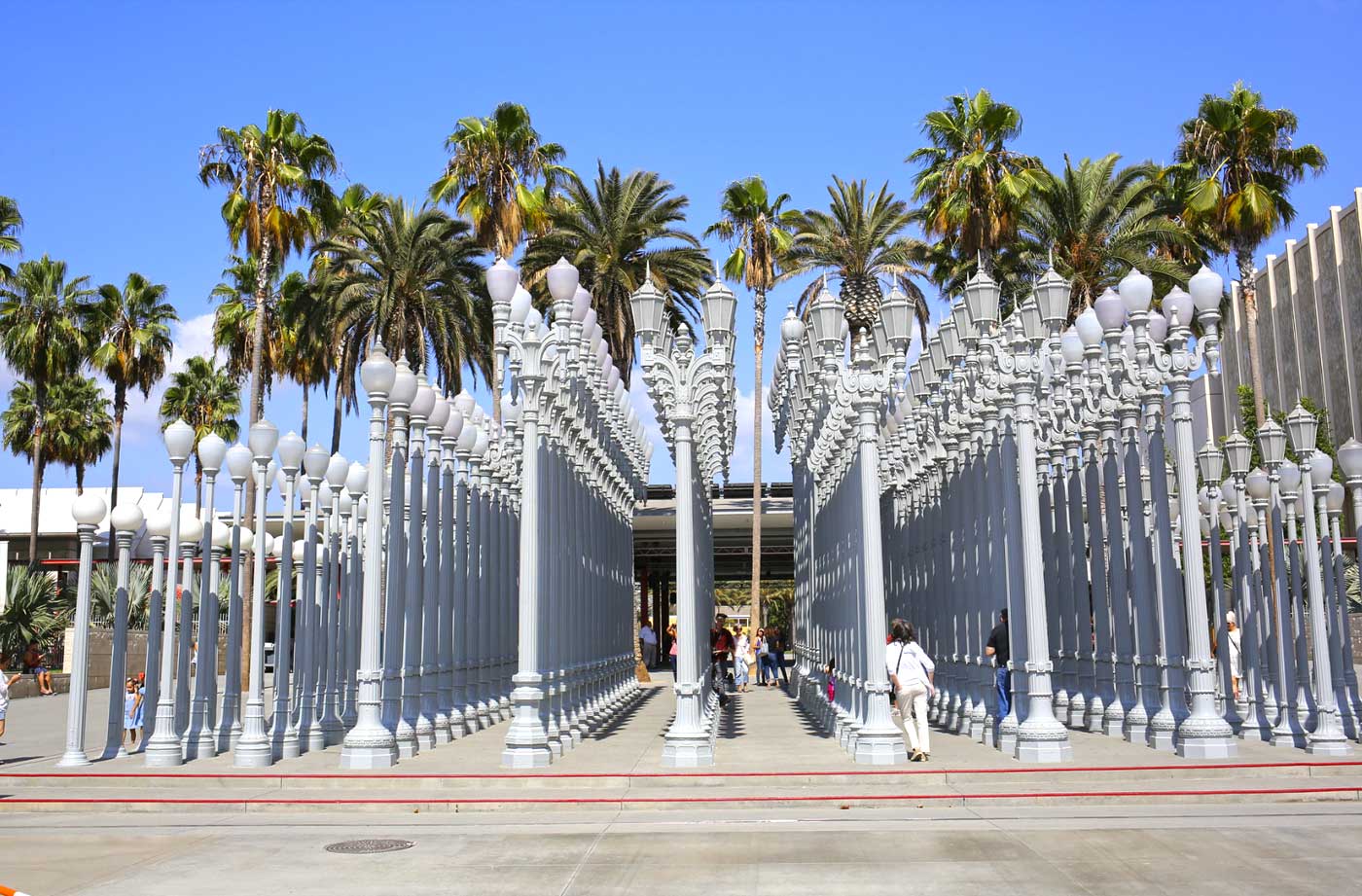 LACMA
Home to over 150,000 artworks, it's a place where art from ancient times mingles with contemporary masterpieces.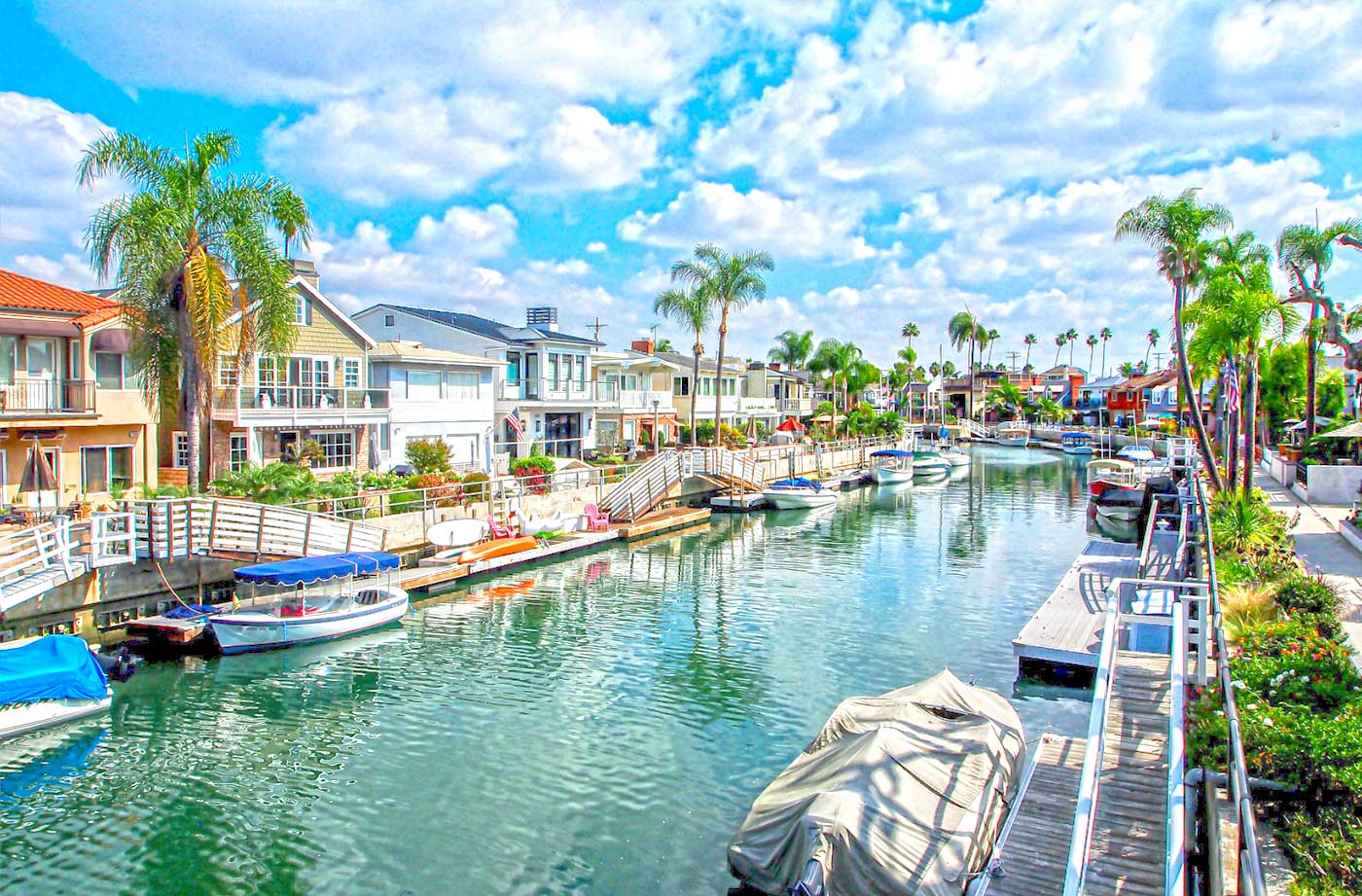 Venice Beach & Canals
While the boardwalk buzzes with energy, the adjacent Venice Canals offer a quieter, picturesque stroll reminiscent of its Italian namesake.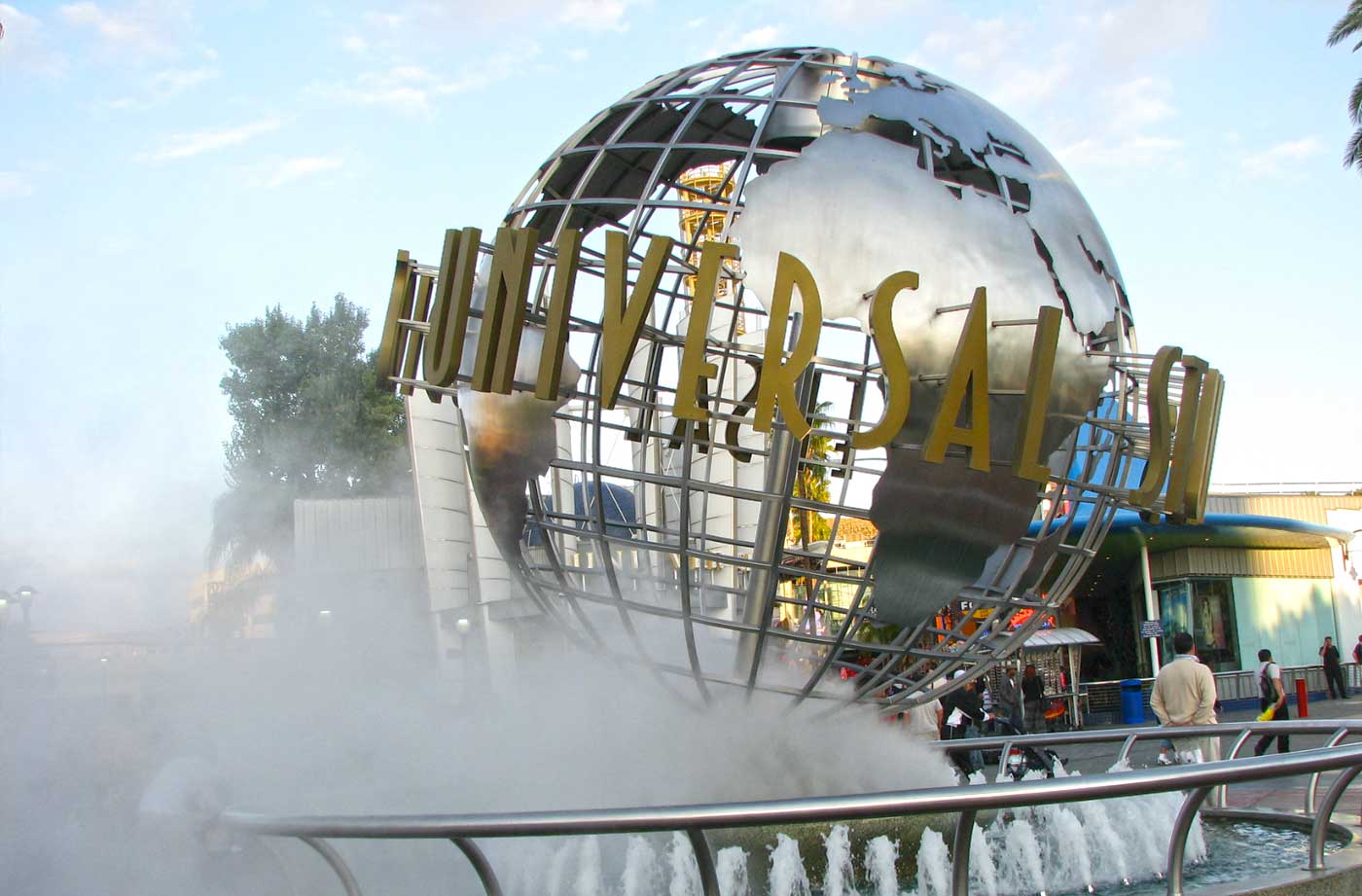 Universal Studios
This theme park takes you behind the scenes of some iconic movies, mixing education with adrenaline-pumping rides.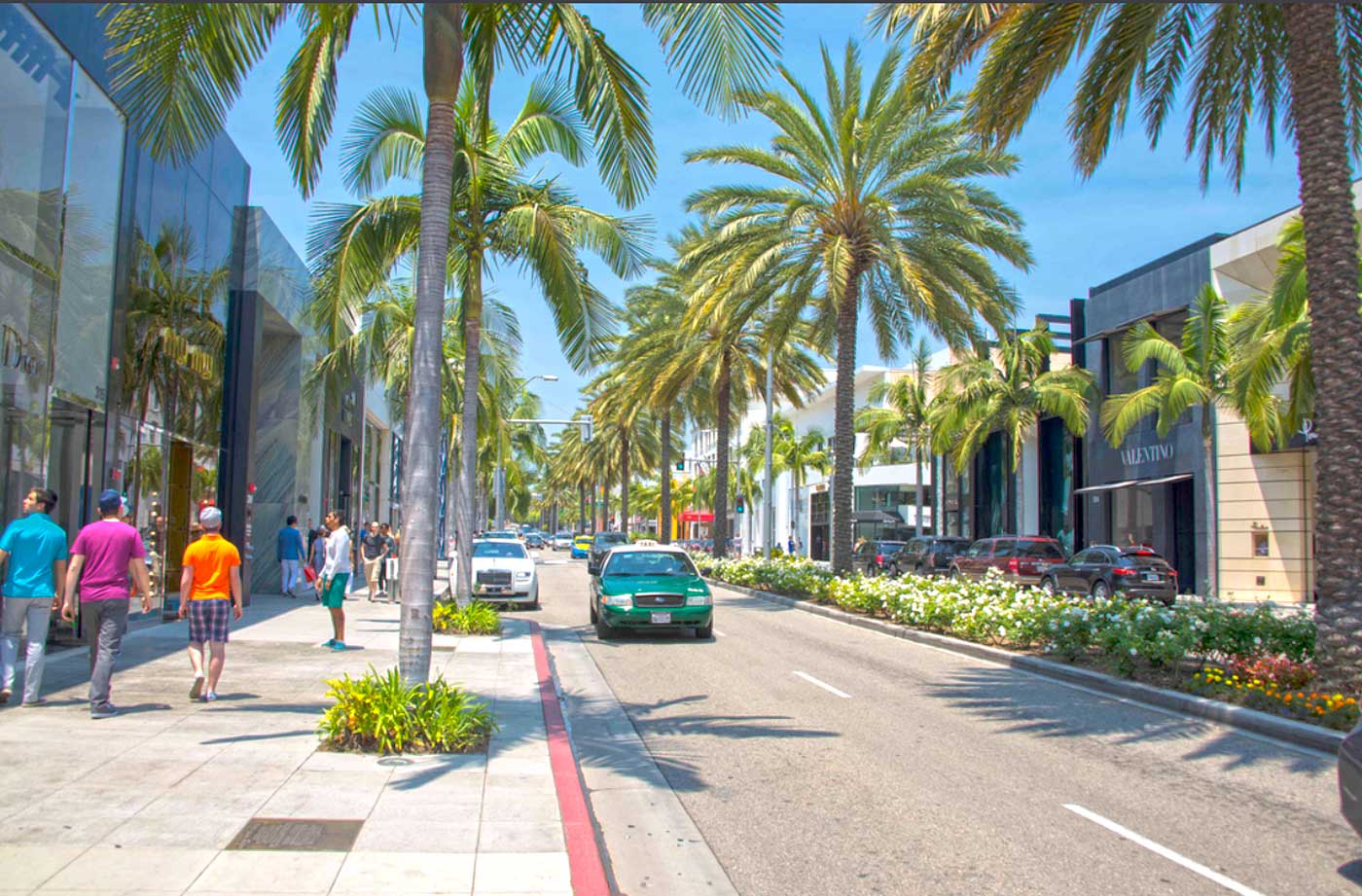 Rodeo Drive
Three blocks of unparalleled luxury shopping in the heart of Beverly Hills, it's the epitome of L.A. glamour.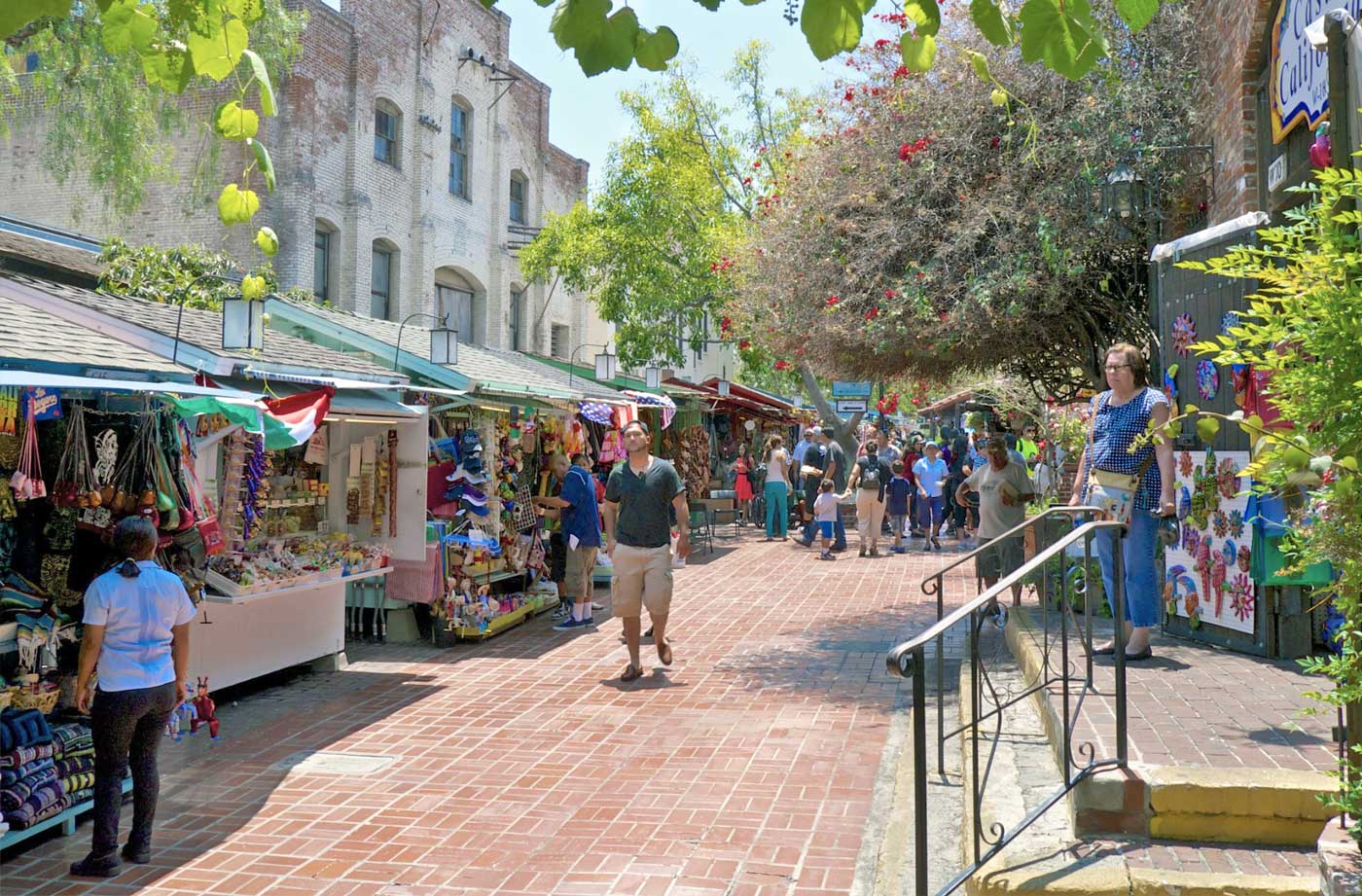 Olvera Street
Dive into L.A.'s Mexican roots with this vibrant marketplace, replete with colorful stalls, traditional food, and mariachi music.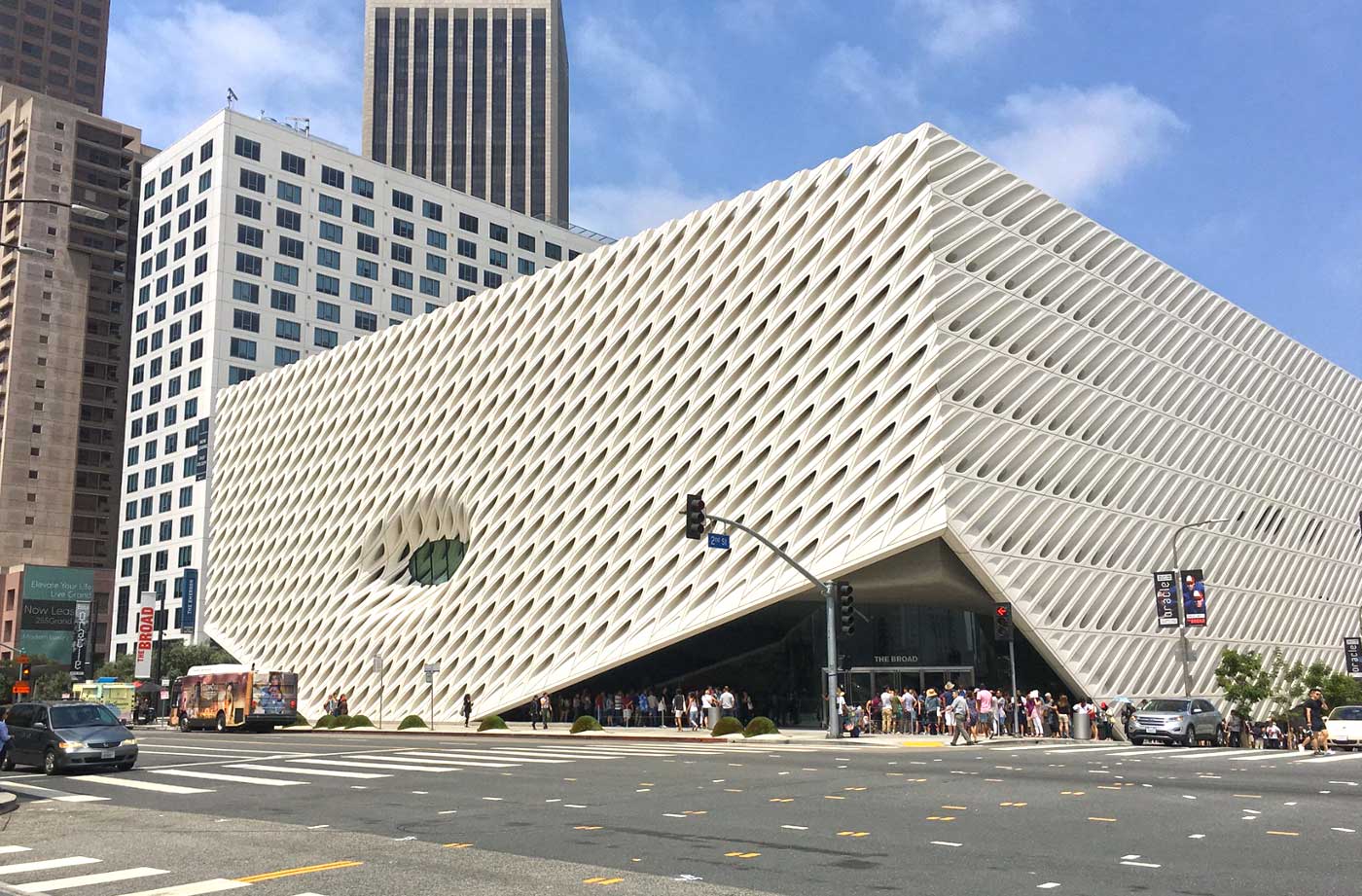 The Broad & MOCA
Nestled in Downtown, these two museums cater to contemporary art enthusiasts, offering both permanent collections and rotating exhibitions.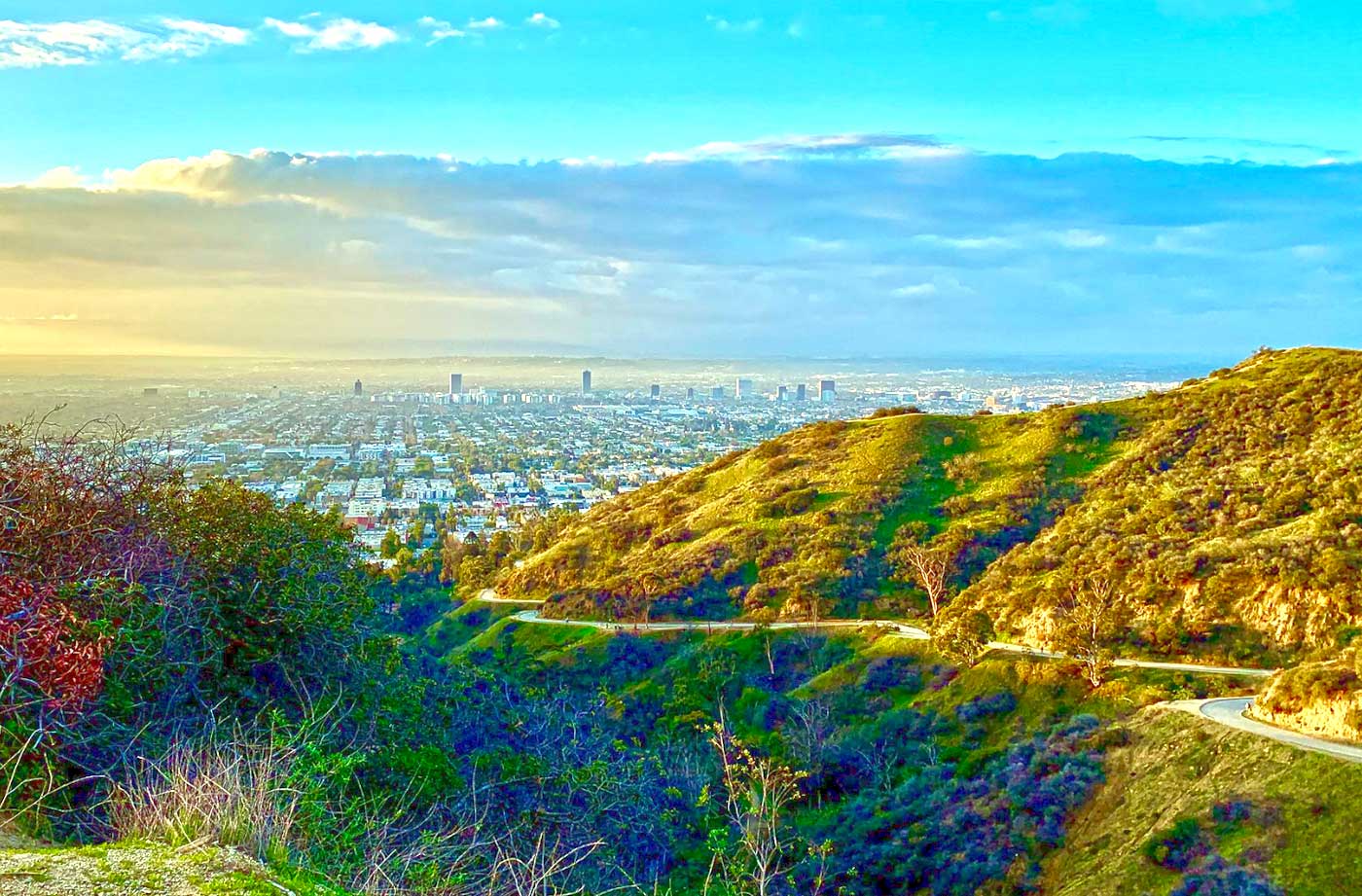 Runyon Canyon
For those looking to blend a workout with sightseeing, this urban hike provides panoramic vistas of L.A. and a chance to mingle with locals.
Feel free to explore these pages as well:
Guide to Los Angeles' Top 10 Attractions ↗️
10 Best Essential Attractions in Honolulu Experiences for Every Tourist ↗️
Los Angeles is a vast canvas painted with diverse experiences. Every corner, every street, and every beach has a tale waiting to be discovered. So, strap on those walking shoes or rev up the convertible, and get ready to experience L.A. like never before!