Journey through the Pearl of the Orient: 10 Must-Do Activities in Hong Kong
Bright lights, stunning skyscrapers, vibrant street markets, and tranquil temples – welcome to the bustling metropolis of Hong Kong. A city that never sleeps, where eastern tradition meets western modernity, it's a place that's rich in experiences and full of surprises at every corner.
From breathtaking panoramic views atop Victoria Peak to the magical enchantment of Hong Kong Disneyland, the thrilling Dragon's Back hike to the serene escape of Nan Lian Garden – Hong Kong is a city of contrasts and a melting pot of experiences.
Indulge in the city's legendary culinary scene, savoring everything from Michelin-starred delicacies to street-side dim sum. Step back in time at the Hong Kong Museum of History or simply soak in the infectious energy of this city as you navigate its bustling streets and scenic harbors.
This Ultimate Top 10 Guide is here to help you navigate the best that Hong Kong has to offer, ensuring you make the most of your visit to this thrilling city. Whether you're an adrenaline junkie, a foodie, a culture vulture, or a leisure seeker, Hong Kong has something in store for you.
So, lace up your most comfortable shoes, arm yourself with an adventurous spirit, and get ready to discover Hong Kong like never before! Dive in, and let's start exploring.
Here are the 10 best places to visit in Hong Kong:
1. Tian Tan Buddha (Big Buddha)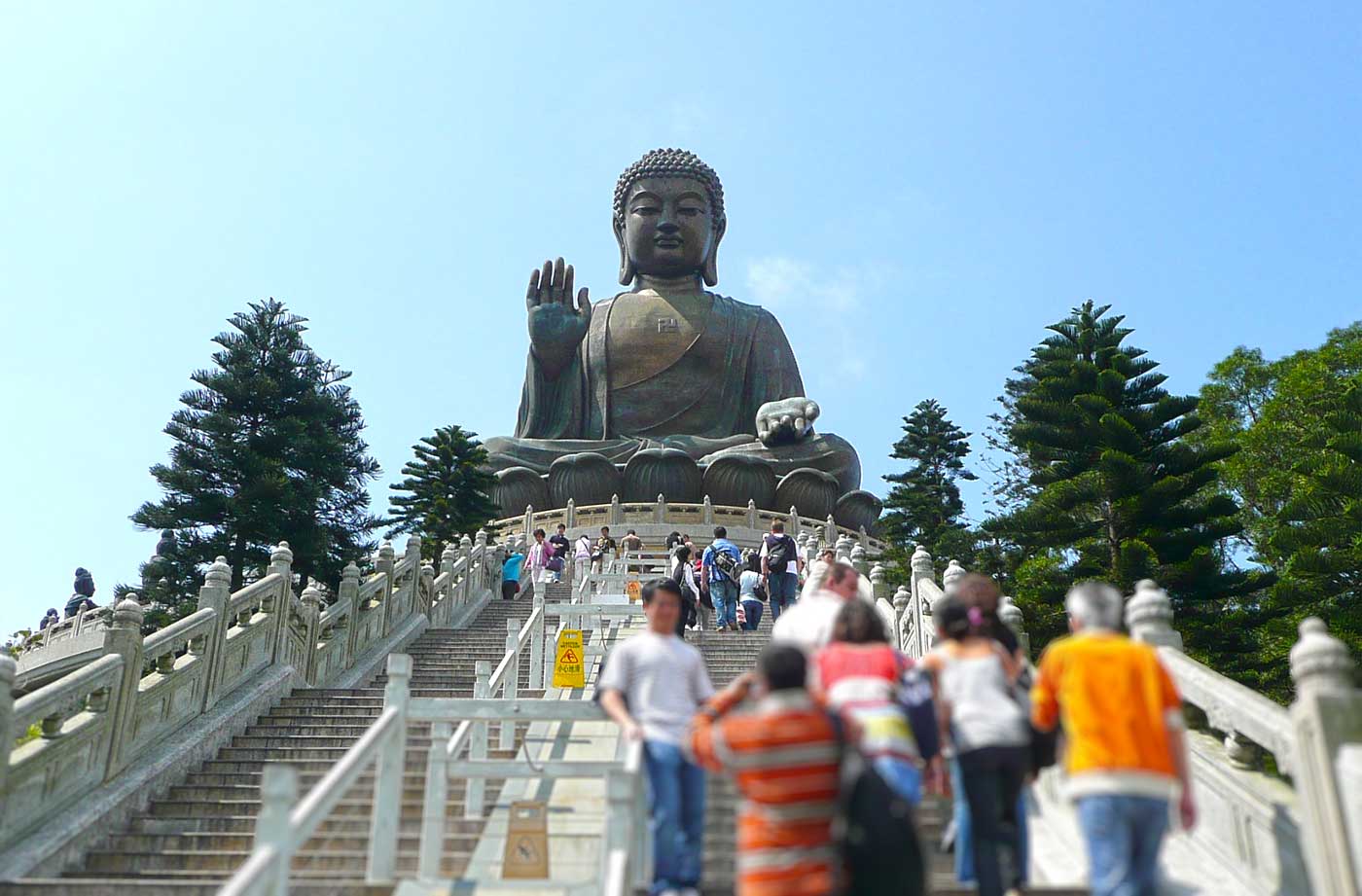 Imagine ascending through the morning mist, the serenity of Lantau Island giving way to an awe-inspiring sight: Tian Tan Buddha, also affectionately known as the Big Buddha. This colossal bronze statue is not just a must-see attraction but a journey into the very heart of Buddhism in Hong Kong.
Perched atop the lush green mountains, the Big Buddha towers at an impressive 34 meters high, gazing peacefully upon the island. The journey to this spiritual landmark is an adventure in itself. Hopping onto the Ngong Ping 360 cable car, you're treated to panoramic views of the South China Sea and the verdant rolling hills of Lantau Island before you begin the ascent of 268 steps towards enlightenment.
Once at the top, you can soak in the tranquil vibes, the breathtaking scenery, and visit the Po Lin Monastery – one of the most important Buddhist sanctums in Hong Kong. As you wander the monastery's tranquil lotus ponds and manicured gardens, you'll feel a world away from the bustling city streets of Hong Kong.
The Tian Tan Buddha is not just a testament to religious dedication; it's also a unique blend of nature, spirituality, and culture that offers a refreshing contrast to Hong Kong's towering skyscrapers. So, put on your most comfortable shoes, prepare for an enriching journey, and get ready to be amazed by this majestic monument.
2. Victoria Peak (The Peak)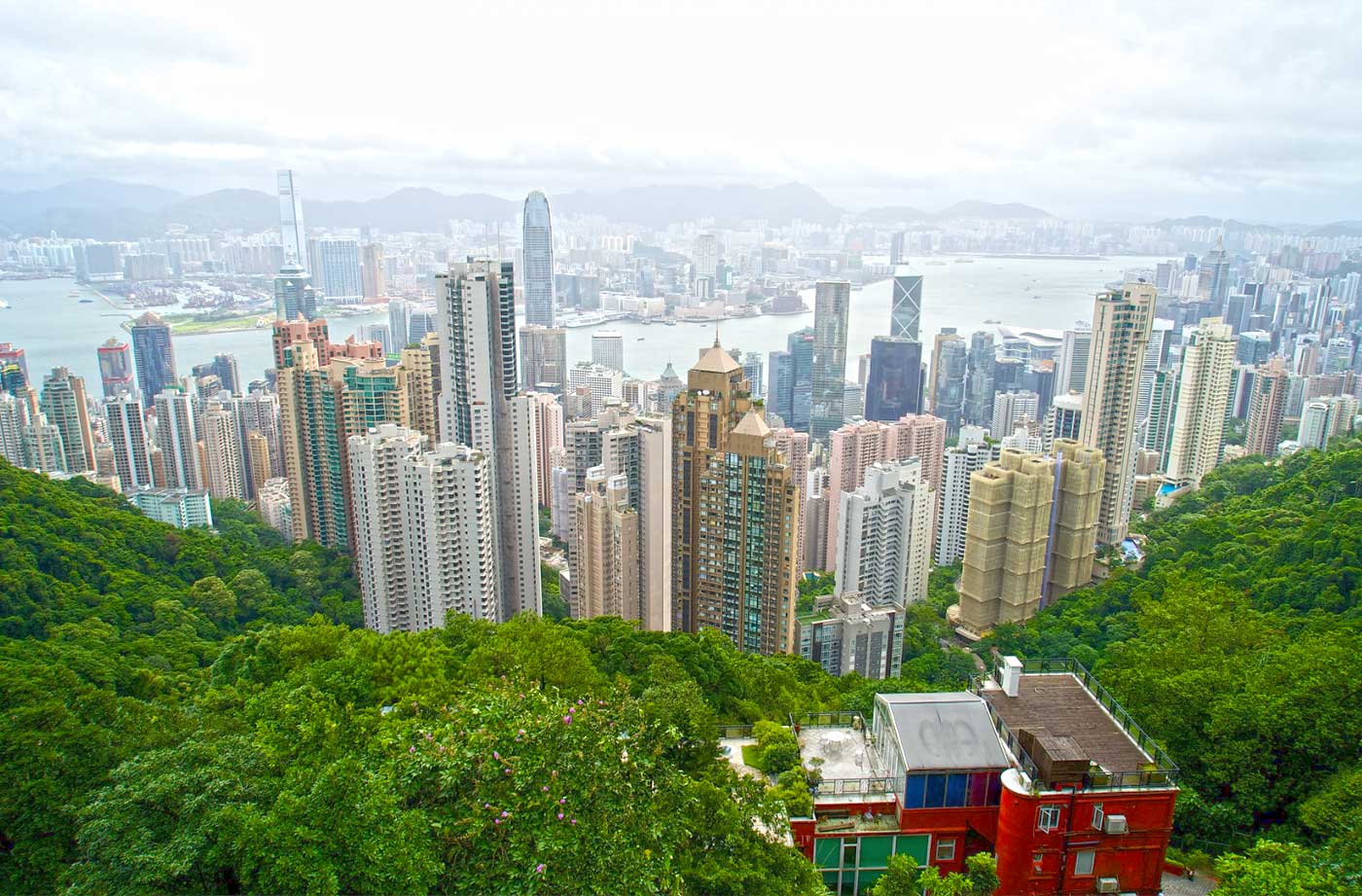 Victoria Peak, or simply "The Peak," is Hong Kong's highest point, and it offers unrivaled views of the city and its harbor. Arriving there is an adventure, courtesy of the historic Peak Tram, a funicular railway that offers a preview of the vista that awaits.
The top of The Peak houses the famous Peak Tower, featuring a stunning wok-like architecture, and the Peak Galleria, brimming with shopping and dining options. For nature lovers, a network of peaceful walking trails winds through the lush surroundings, providing a tranquil escape from city life.
In essence, The Peak is a fusion of urban charm and natural beauty, offering a perspective of Hong Kong that is both literally and figuratively elevated. It's a must-visit highlight that no traveler should miss.
3. Star Ferry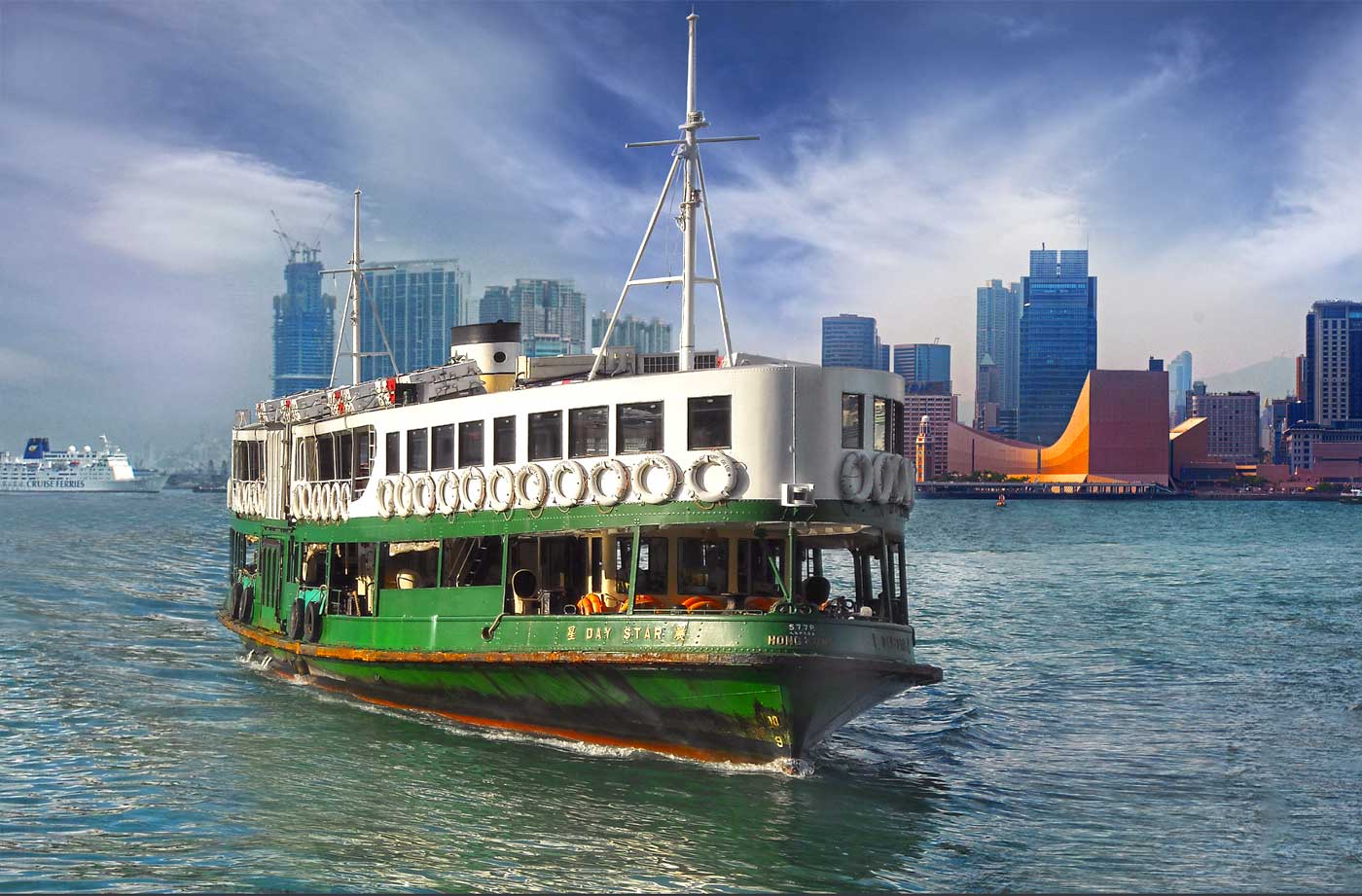 Few experiences encapsulate the charm of Hong Kong like a ride on the iconic Star Ferry. Plying the waters of Victoria Harbour since 1888, this historic vessel provides a unique, leisurely vantage point to take in the spectacular city skyline.
Board the ferry at either Central or Tsim Sha Tsui Pier and prepare for a memorable ten-minute journey. As you traverse the harbor, you'll find yourself flanked by an awe-inspiring panoramic view: the city's towering skyscrapers on one side, the sprawling ocean on the other.
But the magic truly unfolds as evening descends. Witness the 'Symphony of Lights,' a mesmerizing multimedia show where more than 40 buildings on both sides of the harbor participate in a synchronized laser light and sound performance. Viewed from the deck of the Star Ferry, it's an unforgettable spectacle.
Whether it's day or night, the Star Ferry ride remains a beloved tradition, transporting not just passengers but also the enduring essence of old Hong Kong amidst its modern skyline. It's not just a mode of transport—it's a journey through time, a floating vantage point, and an unmissable Hong Kong experience.
4. Ngong Ping 360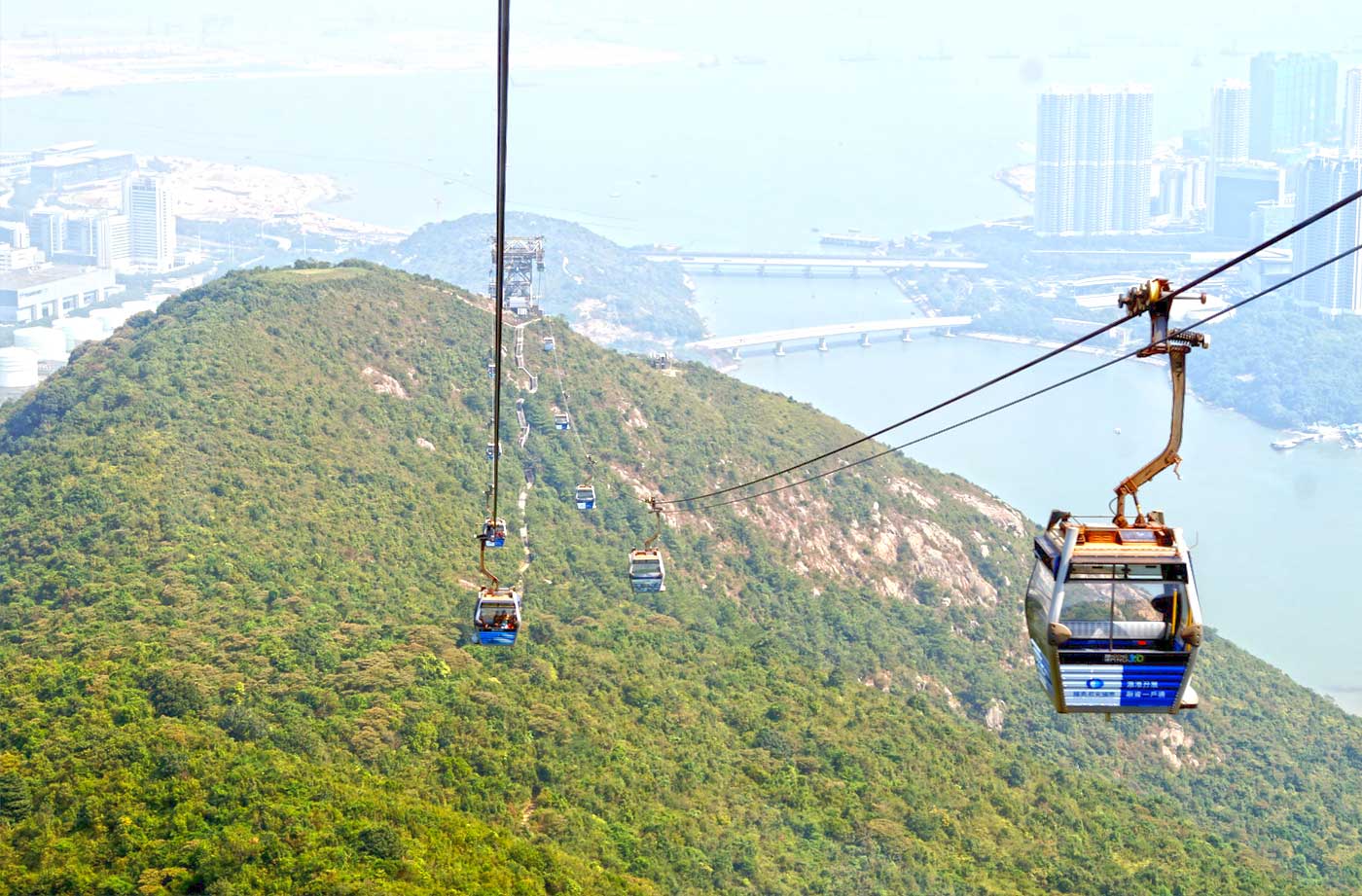 Stepping onto the Ngong Ping 360, you're embarking on more than just a cable car ride, you're entering a gateway to the ethereal beauty of Lantau Island. This 25-minute journey offers you sweeping views of the verdant terrain, the South China Sea, and the awe-inspiring Tian Tan Buddha.
As the cable car ascends, take a moment to marvel at the panoramic vistas unfolding before you. Below, the dense greenery of the island is interspersed with the shimmering water bodies, while in the distance, the towering silhouette of the Big Buddha beckons.
Once you disembark at Ngong Ping Village, you'll find yourself in a culturally themed village designed to reflect the cultural and spiritual integrity of the area. From here, the island's various attractions such as the Po Lin Monastery and Wisdom Path are within easy reach.
Whether you choose the standard cabin or the Crystal Cabin with its glass floor, the Ngong Ping 360 is more than a commute – it's an unforgettable aerial adventure, offering a bird's eye view of Lantau Island's stunning landscape and a fascinating glimpse into Hong Kong's spiritual side.
5. Lantau Island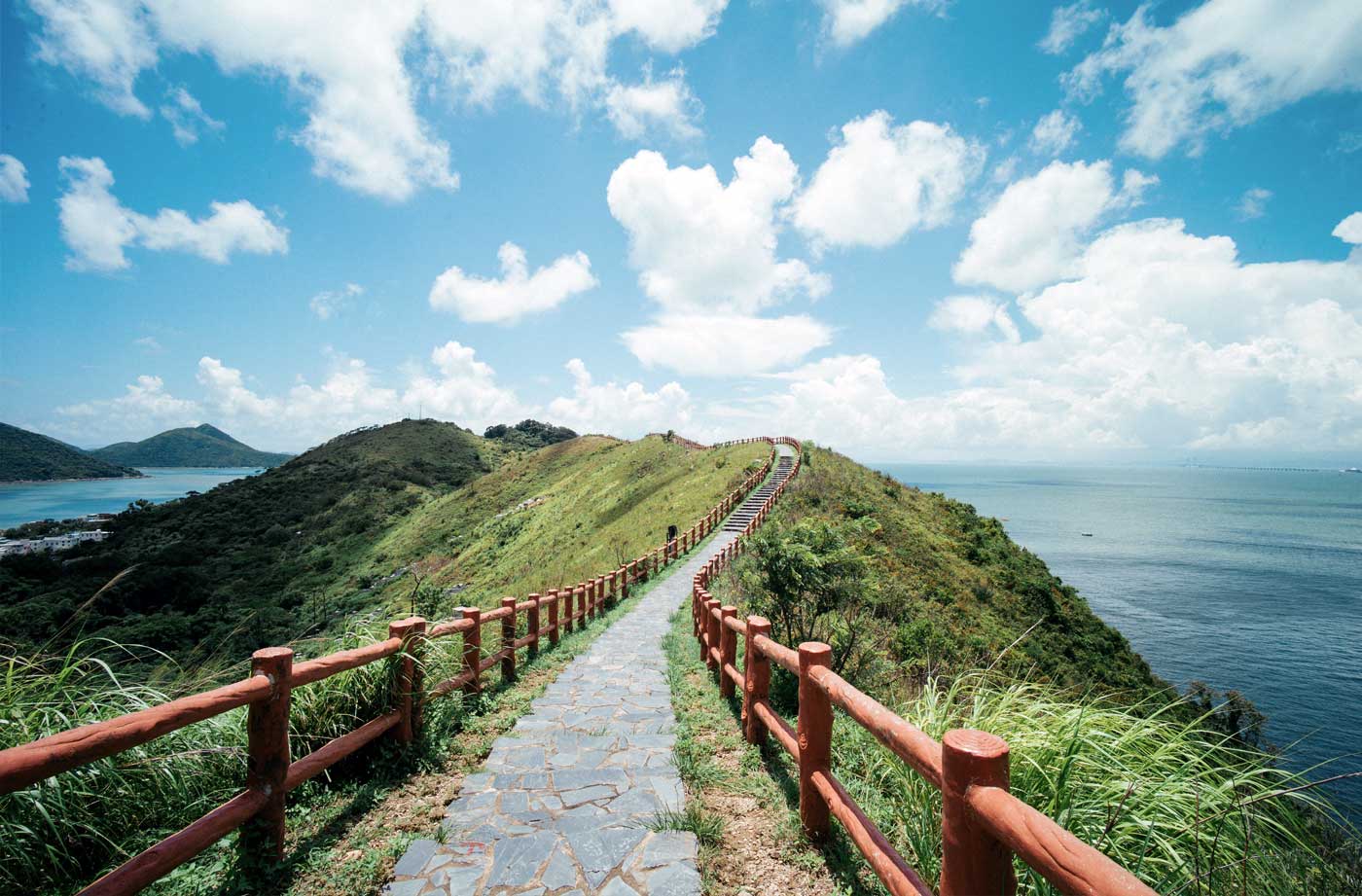 Escape the skyscrapers and bustling streets of downtown Hong Kong and immerse yourself in the natural and cultural beauty of Lantau Island. It's the largest island in Hong Kong, yet it remains a world away from the city's urban hustle, offering a serene blend of picturesque landscapes, sandy beaches, and rich heritage.
Notable for its emerald-green mountains, Lantau is a paradise for nature enthusiasts. Hike the Lantau Trail or take a leisurely stroll on Cheung Sha Beach, known as one of the longest beaches in Hong Kong. For wildlife watchers, a visit to the wetlands of Pui O could offer sightings of the region's buffaloes and birds.
Culturally, Lantau is home to the majestic Tian Tan Buddha and the time-honored Po Lin Monastery, both residing in the Ngong Ping Village. Also, be sure to explore the tranquil fishing village of Tai O, where the charming stilt houses give you a glimpse into Hong Kong's past.
Accessed by the thrilling Ngong Ping 360 cable car ride, Lantau Island is more than a destination; it's a journey into Hong Kong's quieter, more serene side where natural beauty and cultural treasures live in harmony.
6. Dragon's Back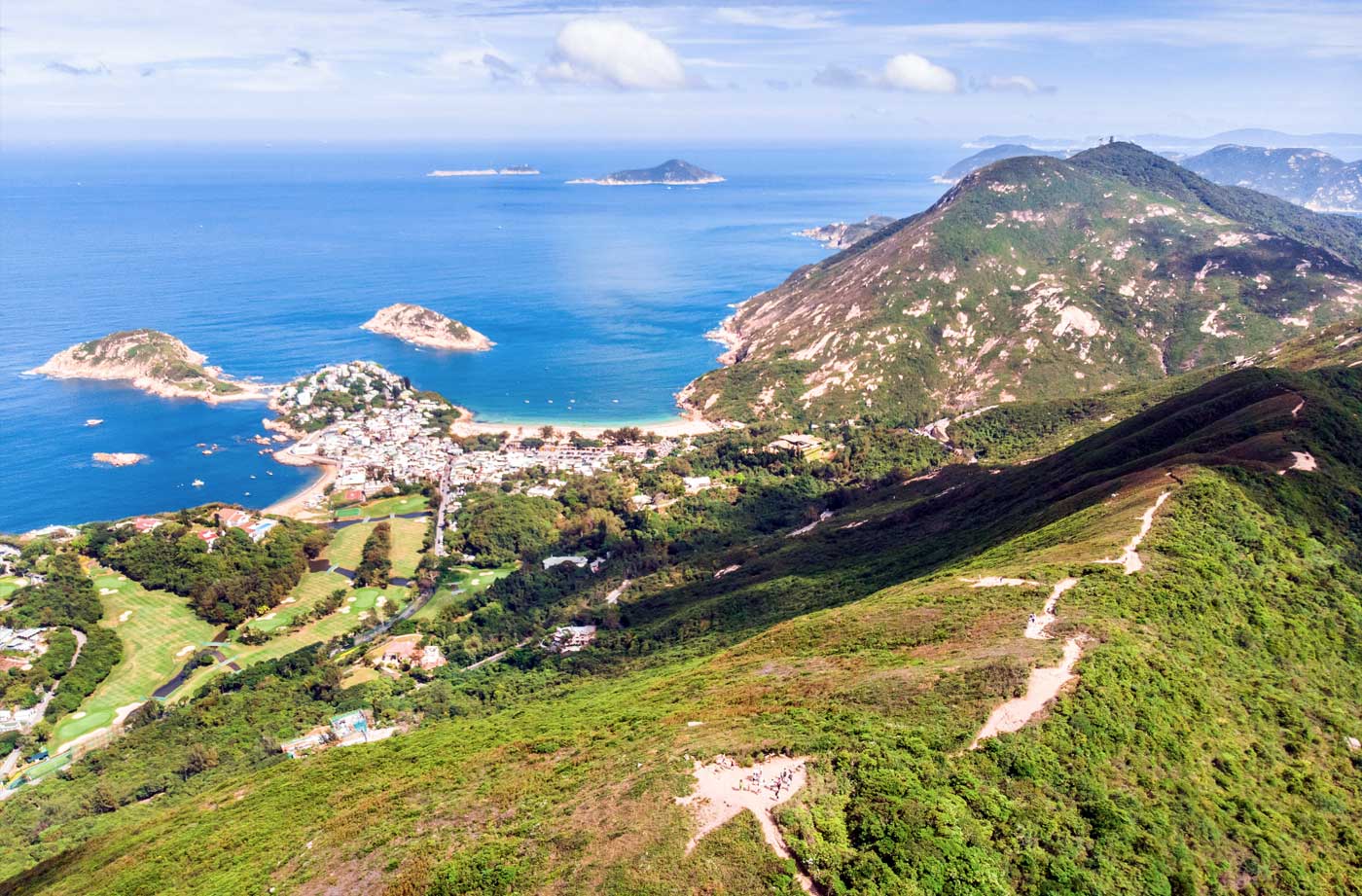 Unleash your adventurous spirit on the Dragon's Back, a renowned hiking trail known as the spine of Hong Kong Island. Named for its undulating ridges that resemble a dragon's scales, this trail offers a thrilling blend of verdant greenery, panoramic sea views, and an invigorating trek.
This 8.5km hike leads you through shaded paths, bamboo groves, and open stretches where the views are nothing short of breathtaking. With the South China Sea on one side and a forest of skyscrapers on the other, it's a stunning juxtaposition of city and nature that only Hong Kong can offer.
At the trail's end, the tranquil Big Wave Bay awaits, where you can cool off in the ocean or explore the prehistoric rock carvings at the nearby Shek O Beach.
Whether you're a seasoned hiker or a casual walker, the Dragon's Back provides a unique perspective of Hong Kong's natural beauty and a refreshing break from the city's urban pulse. It's not just a hike; it's a journey along the dragon's spine that you'll remember long after you've descended.
7. Hong Kong Disneyland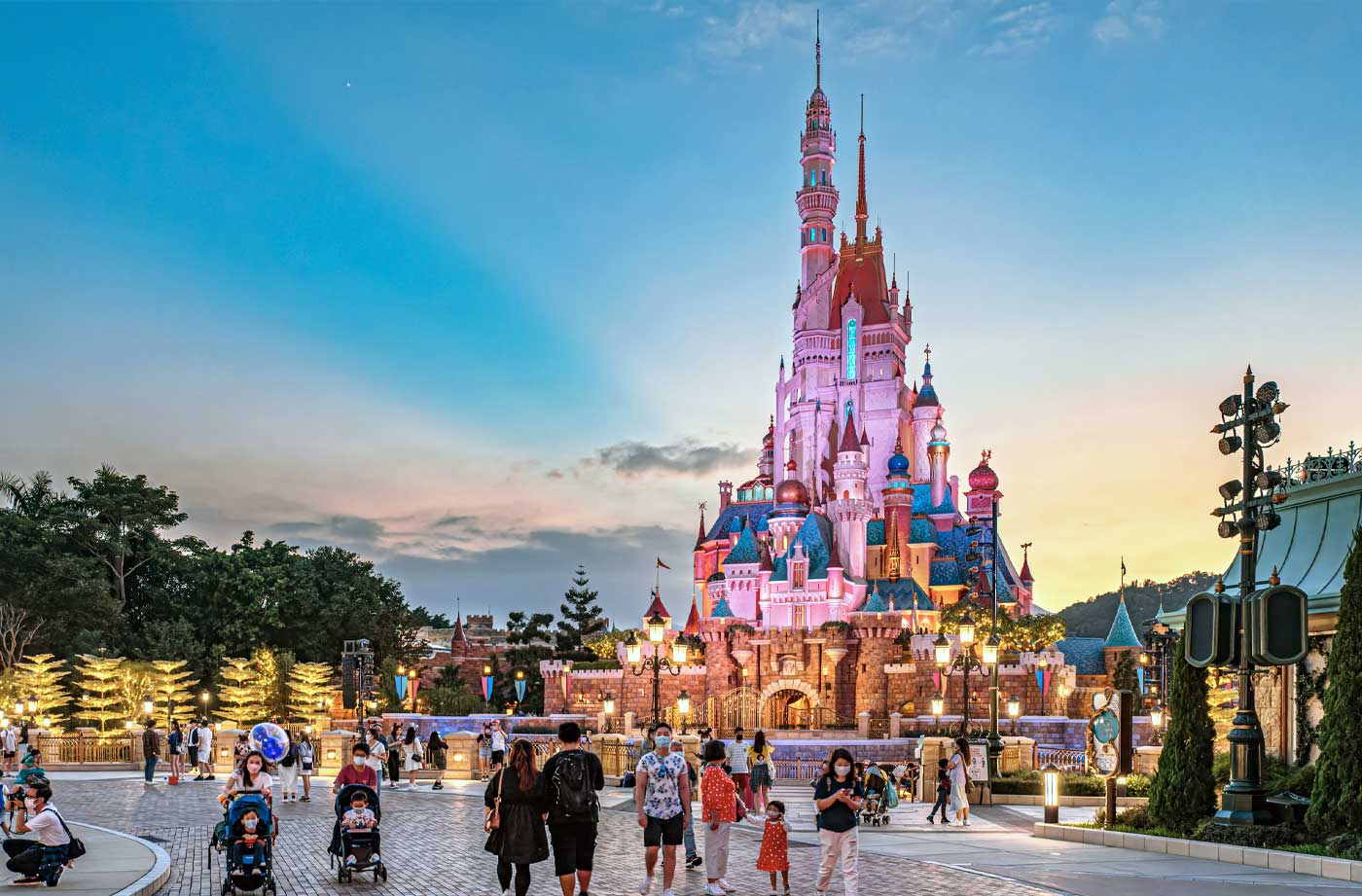 Immerse yourself in a world of magic at Hong Kong Disneyland, where beloved fairy tales come to life. This theme park marries classic Disney enchantment with unique attractions, offering a distinctively unforgettable experience.
Thrilling rides like Hyperspace Mountain and Mystic Manor guarantee adrenaline-fueled fun, while character encounters with the likes of Mickey Mouse and Olaf offer delightful moments for all ages.
From day parades to nighttime spectacles, the entertainment is a captivating blend of music, color, and lights. As the day ends, the sky comes alive with spectacular fireworks that ensure your visit concludes on a high note.
In essence, Hong Kong Disneyland is a magical kingdom where imagination takes flight, stories come alive, and unforgettable memories are made. It's a place where dreams really do come true.
8. Victoria Harbour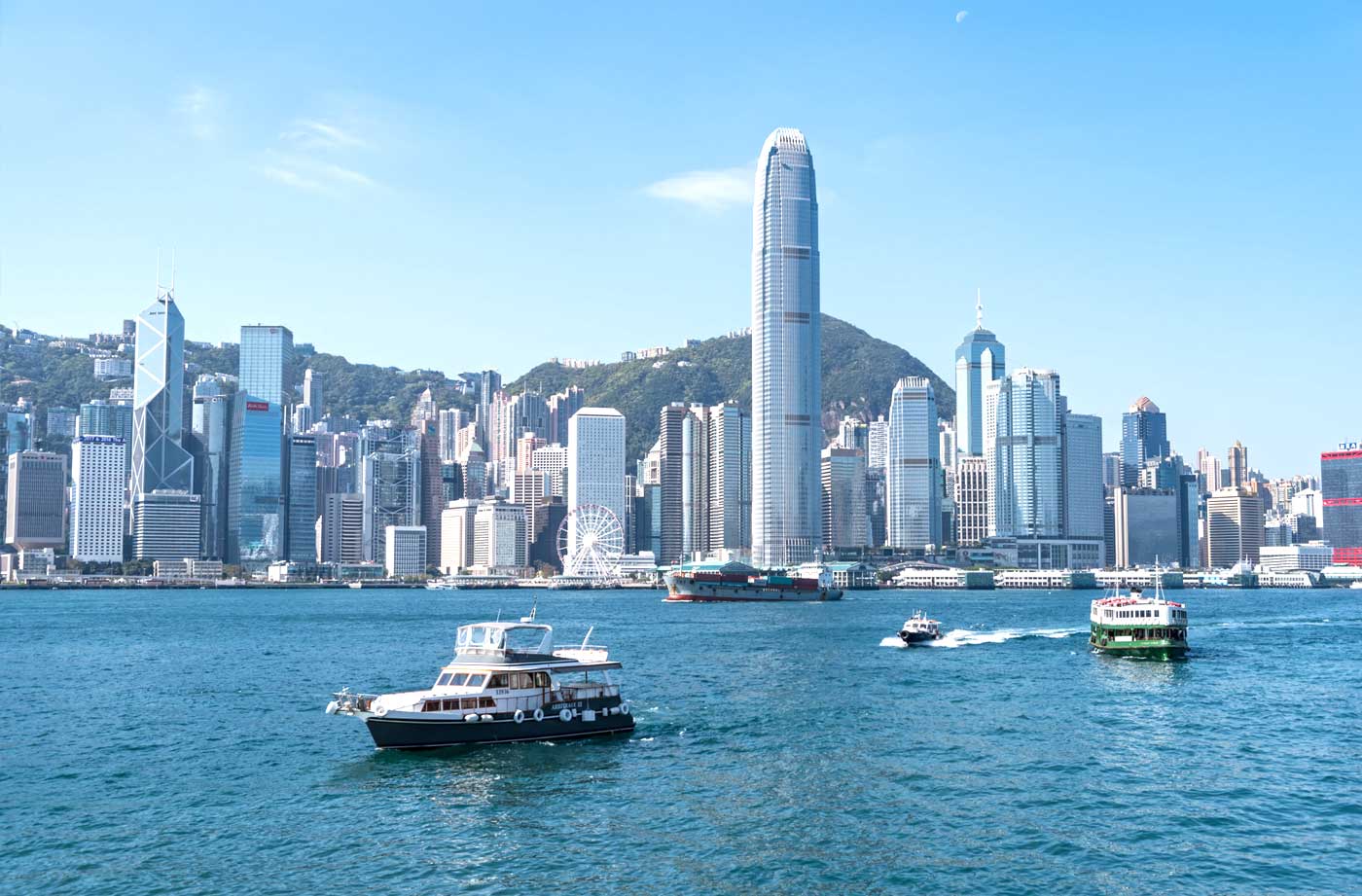 Victoria Harbour, the pulsating heart of Hong Kong, presents an intoxicating blend of stunning skyline, bustling sea traffic, and cultural significance. This natural landform harbor separates Hong Kong Island in the south from the Kowloon Peninsula to the north, making it an iconic geographical feature of the city.
A promenade walk along either side of the harbor presents a mesmerizing panorama of towering skyscrapers, backed by green hills and juxtaposed against the infinite blue expanse of water. At night, the cityscape transforms into a dazzling display of lights, shimmering in a spectacle that has been named 'A Symphony of Lights,' a daily light and sound show that's a must-see.
For a closer experience, hop on the historic Star Ferry. This humble green and white vessel offers a leisurely ride across the harbor, providing unparalleled views of the city skyline from the water.
Victoria Harbour is more than a body of water. It's a mirror reflecting Hong Kong's duality – its impressive urban skyline and its rich maritime heritage. It's a testament to the city's dynamism, a place that simultaneously calms and captivates, and an iconic spot that defines the very character of Hong Kong.
9. Hong Kong Museum of History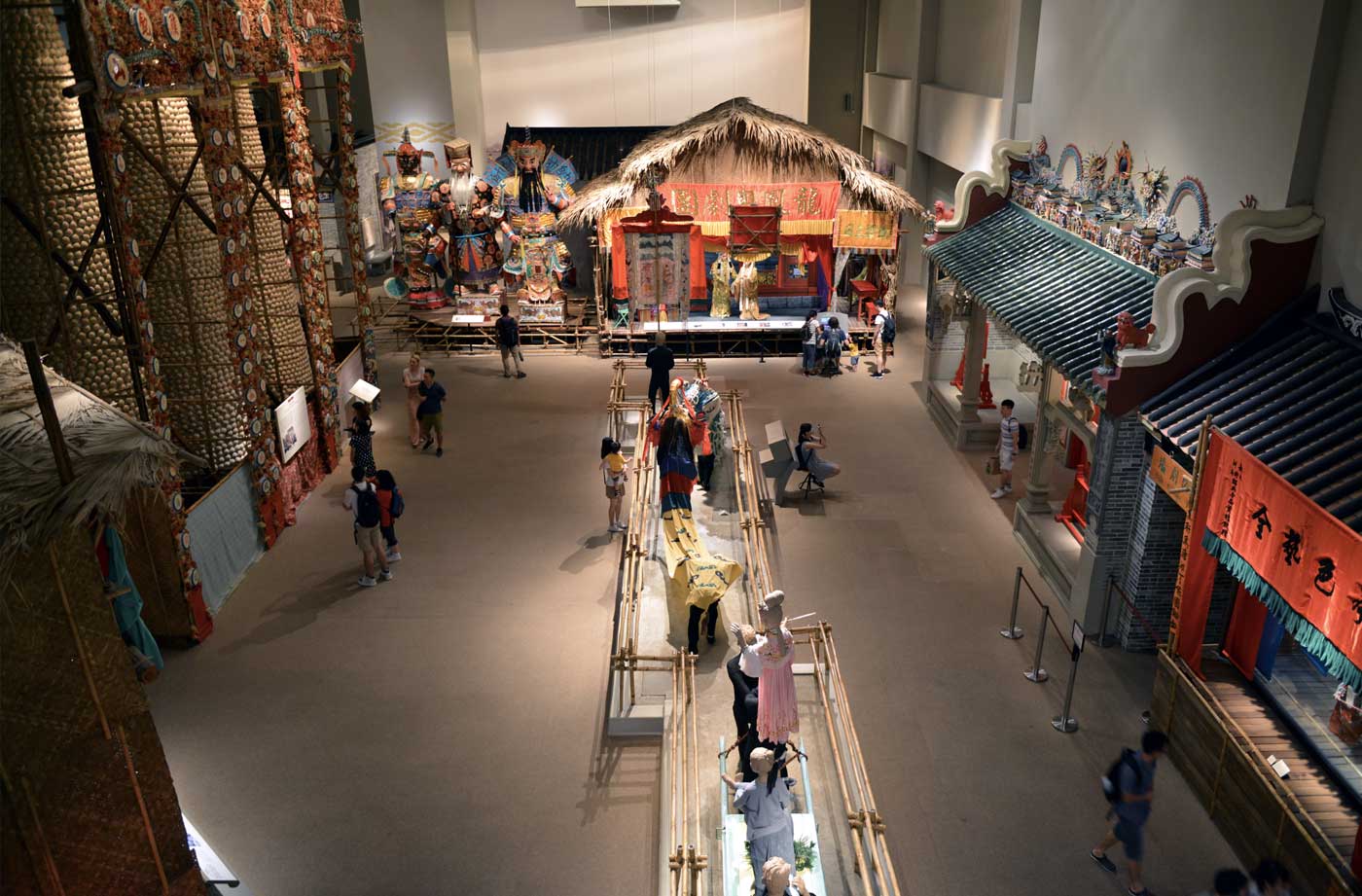 Dive into Hong Kong's rich tapestry of history at the Hong Kong Museum of History. Housing over 90,000 historical objects and artifacts, this museum presents a comprehensive exploration of the city's fascinating past, from prehistoric times to the modern era.
The museum's highlight is the 'Hong Kong Story' exhibit, an eight-gallery journey that meticulously details the city's 400-million-year history. You'll traverse through the prehistoric era, the colonial period, the Opium Wars, and the territory's handover to China, each step echoing the city's resilience and transformation.
Interactive exhibits, life-sized models, and immersive displays offer an engaging, educational experience. From traditional Chinese junks to replicated old street scenes, you'll gain a unique perspective of Hong Kong's cultural, social, and political evolution.
The Hong Kong Museum of History is more than a museum; it's a time machine that whisks you through the city's dynamic past, offering a deeper understanding of the very roots of this global metropolis. It's a must-visit for history buffs and curious travelers seeking to delve beneath the surface of Hong Kong's vibrant culture.
10. Nan Lian Garden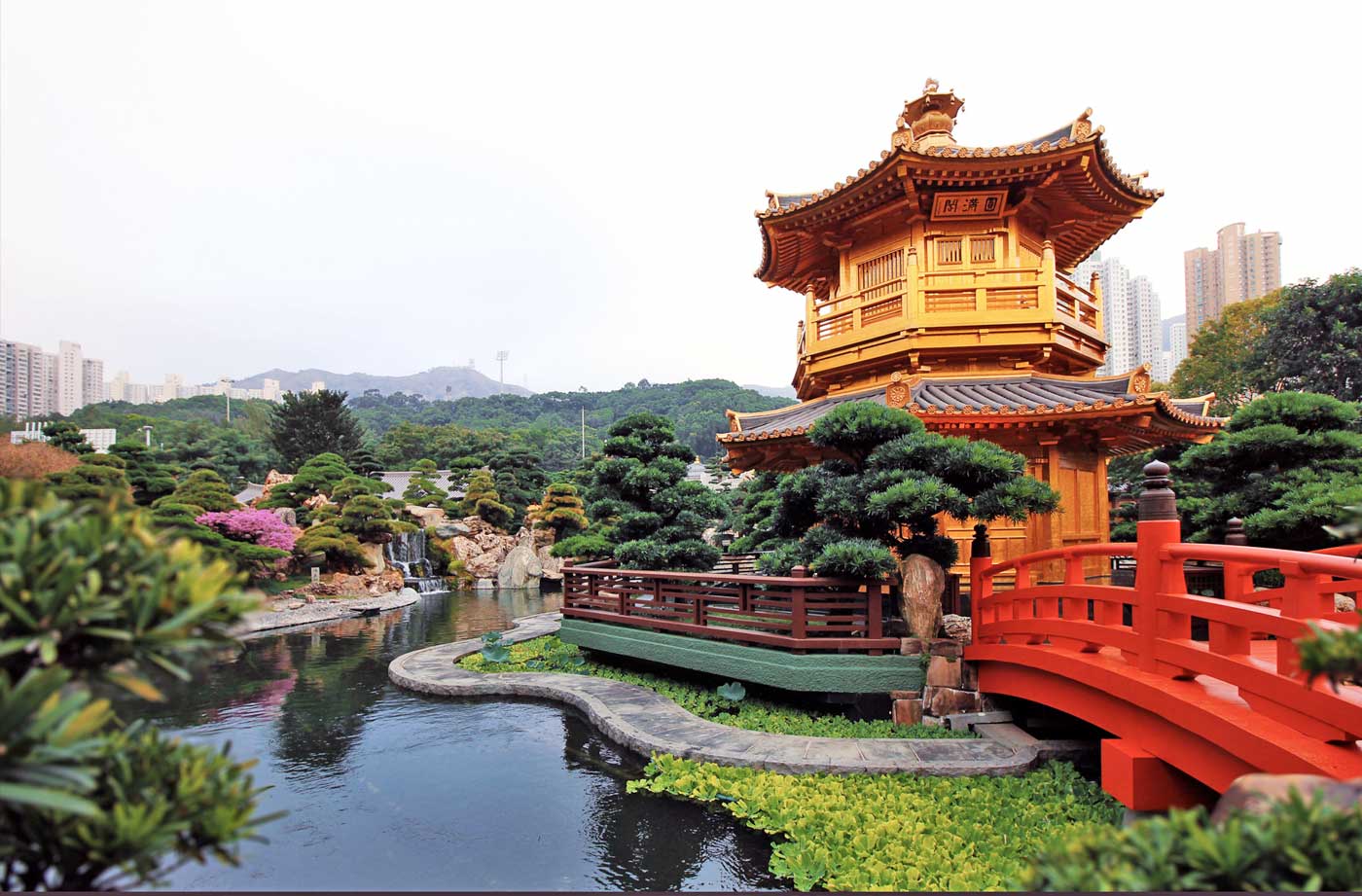 Experience a tranquil escape within the city at the Nan Lian Garden, a beautiful public park designed in the classical style of the Tang Dynasty. Nestled amidst the urban landscape of Hong Kong, this meticulously landscaped 3.5-hectare garden is a picturesque oasis of peace and serenity.
Cross the arched bridge, wander among the golden pagodas, or sit by the lotus pond – each pathway, rock, and plant here is placed according to specific rules and methods to achieve harmony and balance. The lush greenery, koi-filled ponds, and traditional Chinese structures provide a striking contrast to the skyscrapers just beyond the garden's walls.
Don't miss the Chi Lin Nunnery located on the same premises, a large Buddhist temple complex known for its elegant wooden architecture.
The Nan Lian Garden is more than a park; it's a piece of living art, a sanctuary of tranquility in the heart of a bustling city. It offers a glimpse into the art of classical Chinese garden design, serving as a refreshing retreat where one can pause, breathe, and find inner peace amidst the city's relentless pace.
Feel free to explore these pages as well:
And there you have it, the end of our thrilling journey through the vibrant city of Hong Kong. A city that fuses the old with the new, tradition with innovation, and tranquility with excitement, Hong Kong is indeed a world within a city.
We've scaled the heights of Victoria Peak, marveled at the grandeur of the Big Buddha, tasted the city's tantalizing flavors, and glimpsed its past at the Museum of History. We've strolled through the peaceful Nan Lian Garden and braved the bustling streets, taking in the enchanting chaos and the calming quiet.
But remember, this is only the beginning. There is always more to discover in this city of endless possibilities. Each visit brings new sights, sounds, and tastes that add another layer to your Hong Kong experience. Whether you're a first-time visitor or a seasoned Hong Kong explorer, the city has a way of revealing new surprises at every turn.
So, as we conclude this guide, remember that each corner of Hong Kong holds an adventure, and every adventure tells a story. Here's to the many more stories that you will discover and create in this wonderful city. Until then, safe travels, and see you soon in Hong Kong!