Wandering in Milan: The Ultimate Bucket List for Adventurous Travelers
There's an undeniable energy that pulses through the streets of Milan – a heady mix of style, history, and culture. It's a city that effortlessly marries the old with the new, where sleek skyscrapers stand tall against a backdrop of ancient cathedrals, and world-class museums share the stage with cutting-edge fashion boutiques. But beyond the well-trodden paths lies a Milan that's waiting to be discovered – a city filled with hidden gems, local haunts, and experiences that linger long after you've bid your farewell. Welcome to "The Guide to Milan – Top 10 Experiences Not to Miss."
In the pages that follow, we'll take you on an intimate journey through Milan, from the grandeur of the Duomo di Milano to the vibrant art scene of the Brera District. We'll uncover the secrets of the city's illustrious past at the Castello Sforzesco, step into the world of opera at the Teatro alla Scala, and pause to appreciate the quiet beauty of the Chiesa di San Maurizio al Monastero Maggiore.
We'll also venture off the beaten track, exploring the city's green spaces, sampling its culinary delights, and delving into its vibrant nightlife. Each stop on this journey will offer a unique insight into what makes Milan the vibrant, enchanting city that it is.
So, lace up your walking shoes, bring along your sense of curiosity, and let's uncover the soul of Milan together. This isn't your ordinary travel guide. This is a love letter to Milan, written for those eager to scratch beneath the city's stylish surface and discover the true heart of this Italian gem. Here's to the adventures that await in the fashion capital of the world!
Here are the 10 best places to visit in Milan:
1. Duomo di Milano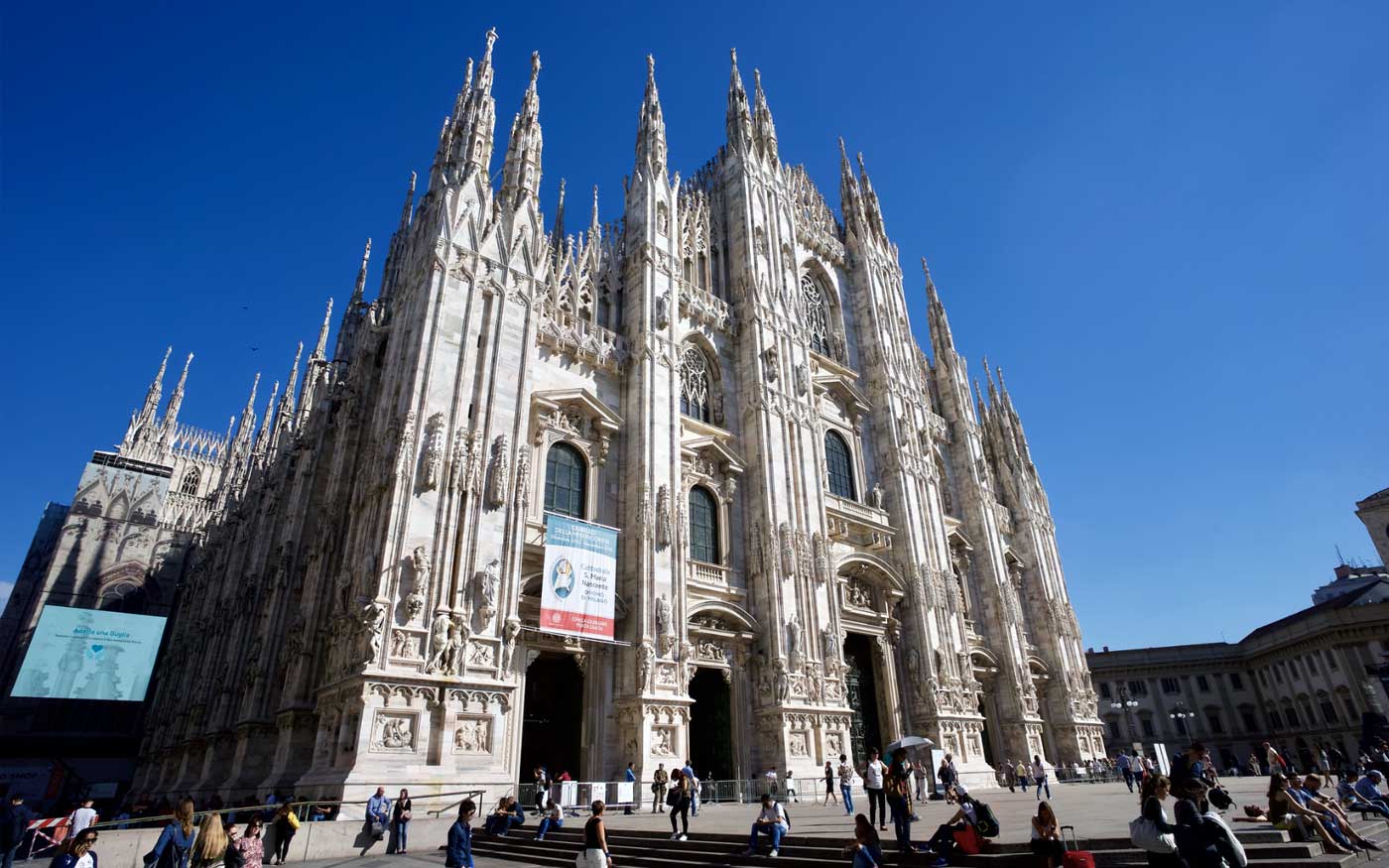 The Duomo di Milano, one of the most iconic symbols of Milan, stands majestically at the heart of the city, demanding attention from both locals and tourists alike. Its towering spires and intricate façade are prime examples of Gothic architecture, showcasing the artistic and architectural brilliance of the centuries past. Each corner of the cathedral tells a unique story, inviting visitors to take a journey back in time to witness the evolution of Milan's cultural and historical landscape.
Step inside and you're immediately transported to another era, surrounded by grand columns, awe-inspiring stained-glass windows, and the unforgettable Altar of the Madonna. Every detail of the cathedral's interior, from the ornate carvings to the delicate mosaics, bears testament to the craftsmanship of the artisans who devoted their lives to creating this architectural marvel.
But the experience doesn't end within the walls of the cathedral. A climb to the rooftop presents an unparalleled panorama of Milan's cityscape. Whether bathed in the golden hues of sunset or the cool tones of dawn, the view from the Duomo's rooftop is a sight to behold. It encapsulates the essence of Milan, a city that beautifully harmonizes its rich past with its vibrant present, promising an unforgettable experience for any traveler.
2. II Cenacolo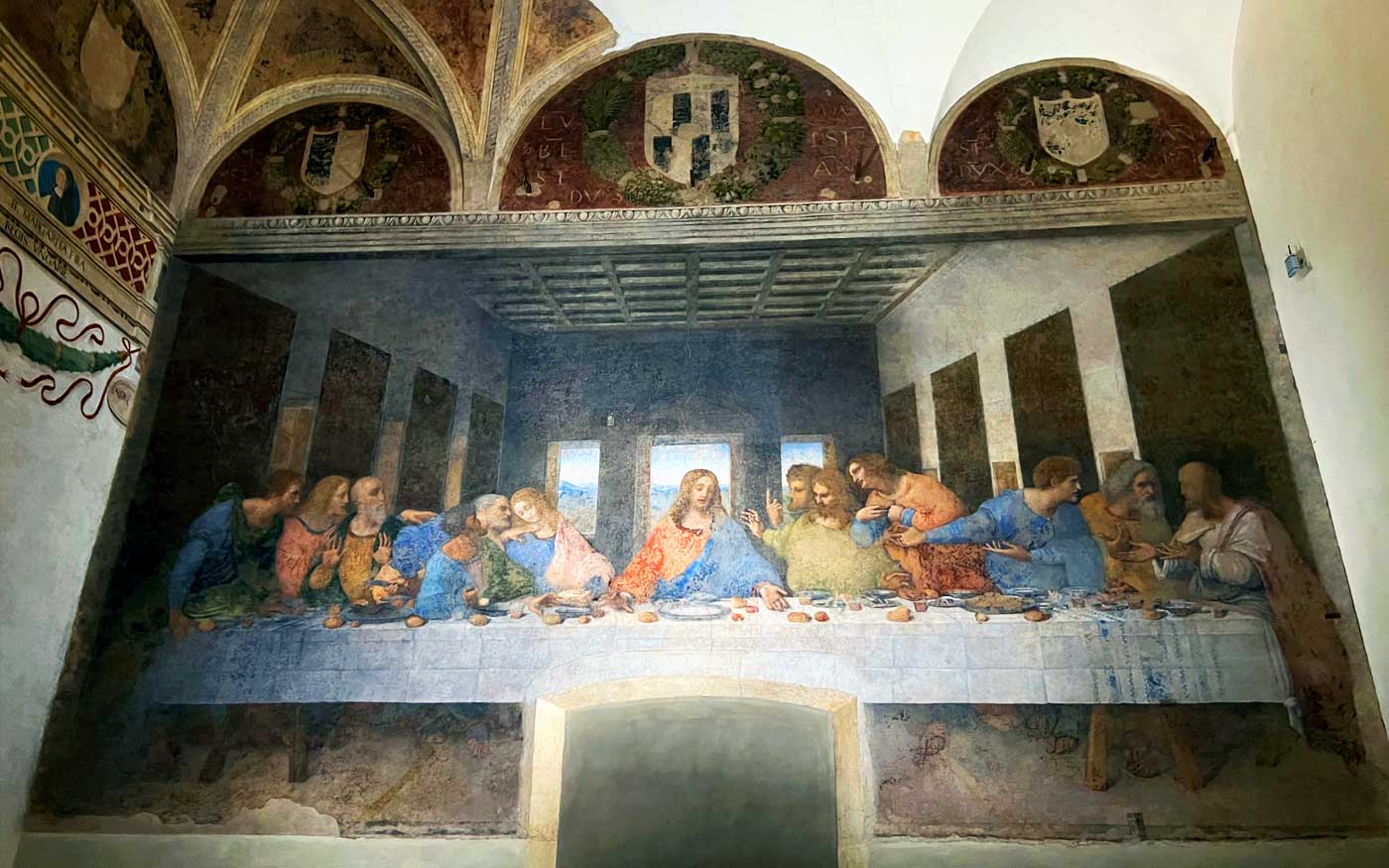 Tucked away in the refectory of the Convent of Santa Maria delle Grazie in Milan, you'll find "Il Cenacolo," known to many as The Last Supper. This timeless masterpiece by Leonardo da Vinci is more than a painting; it's a journey into a pivotal moment in history.
"Il Cenacolo" has endured the test of time, survived wars and restorations, and today, it stands as one of the most renowned and valued pieces of art in the world. The mural captures the moment Jesus announced that one of his disciples would betray him, a scene brought to life by Leonardo's expert application of perspective and his understanding of human emotion and expression.
A visit to see "Il Cenacolo" is not simply about viewing a painting. It's an immersive cultural experience, where you can appreciate Leonardo's innovative techniques and the monumental significance this artwork holds. Make sure to book your visit well in advance though, as access to this coveted piece of history is limited to preserve its fragile state. Remember, you are not just observing a painting; you're stepping into a living, breathing piece of art history.
3. Galleria Vittorio Emanuele II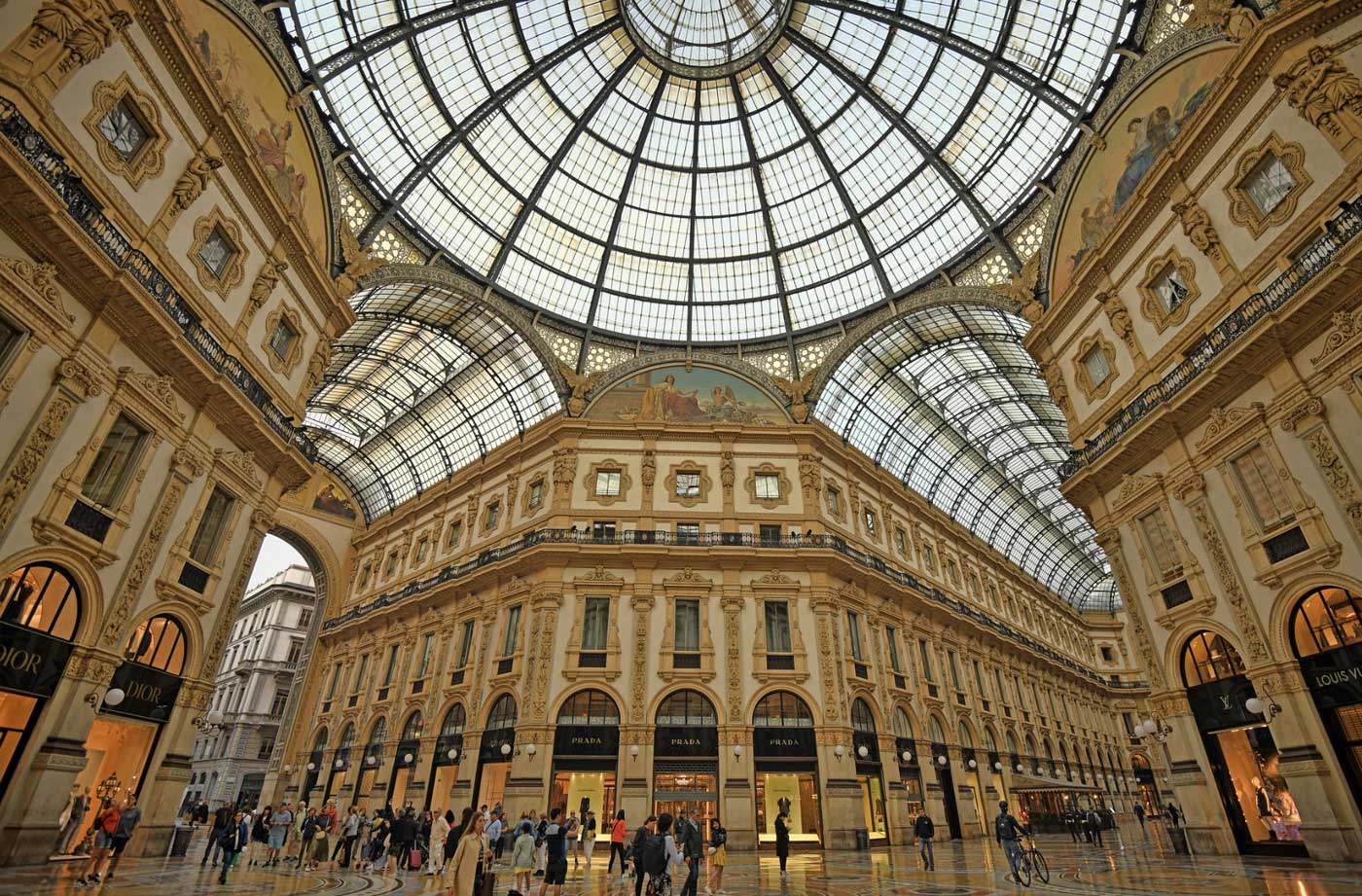 Galleria Vittorio Emanuele II, often dubbed as Milan's living room, is a testament to the city's love for art, luxury, and fine dining. This opulent, four-story double arcade located right next to the Duomo is more than just a shopping center; it's a destination that celebrates Milan's rich culture and lifestyle.
Adorned with elegant mosaics, statues, and frescoes under an iron-and-glass roof, the Galleria boasts a blend of sophistication and architectural grandeur. The cross-shaped arcade houses some of the world's most luxurious brands, offering an unrivaled shopping experience. Whether you're hunting for high-end fashion labels or unique Italian trinkets, the Galleria is your place.
But it's not all about shopping; it's also a gastronomic paradise. With a variety of restaurants, cafes, and bars, you can indulge in Milanese culinary delights and sip on the finest Italian wines, all while soaking in the vibrant ambiance. And don't forget the tradition of spinning on the mosaic bull's 'balls' located on the floor of the Galleria, it's said to bring good luck!
In short, Galleria Vittorio Emanuele II is more than just a passageway between the Duomo and La Scala; it's a cultural experience, a testament to Milan's elegance, and an absolute must-visit for any traveler exploring the city.
4. Castello Sforzesco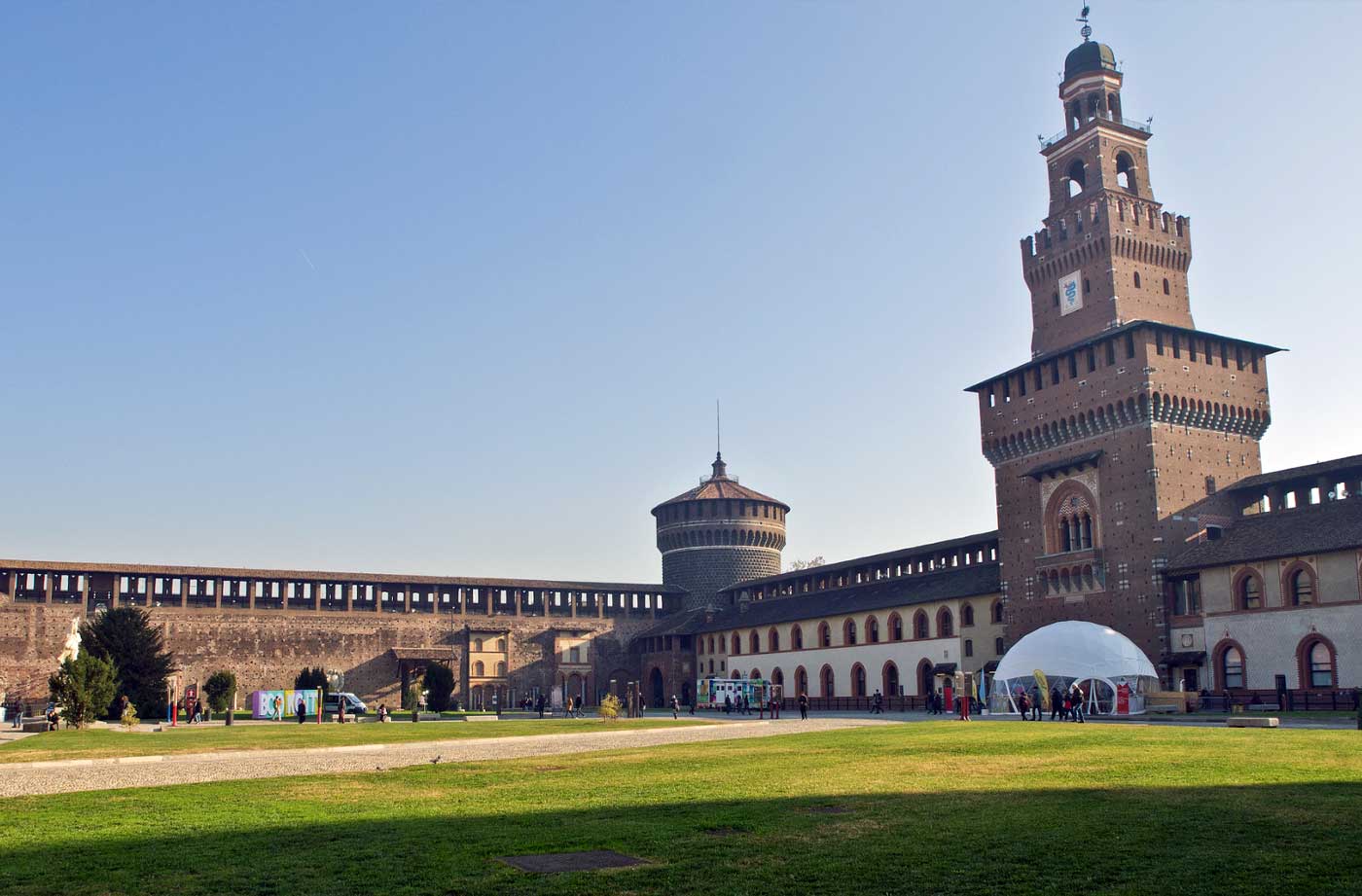 Located in the heart of Milan, the imposing Castello Sforzesco is a grand embodiment of the city's vibrant past. Once a military fortress and residence to the Duchy of Milan, this historic castle now stands as a cherished cultural icon and houses numerous museums and art collections.
Castello Sforzesco's red brick walls and battlements provide a striking contrast to the city's modern skyline. As you cross the moat and walk under the central tower, you'll feel as if you've stepped back into the Renaissance period. Its vast courtyard and impressive fortifications reflect the power of the once dominant Sforza dynasty.
But the true treasures of Castello Sforzesco lie within its walls. From Michelangelo's unfinished masterpiece, the Pietà Rondanini, to the frescoes in the Sala Delle Asse decorated by Leonardo da Vinci, the castle is a trove of priceless art and historical artifacts. Various museums within the castle cater to different interests, including Egyptian antiquities, musical instruments, and applied arts.
So, whether you're a history enthusiast, an art lover, or a traveler seeking to understand Milan's rich heritage, Castello Sforzesco is a must-visit destination. It's not just a castle; it's a fascinating journey through the pages of Milan's history, promising an unforgettable experience.
5. Pinacoteca di Brera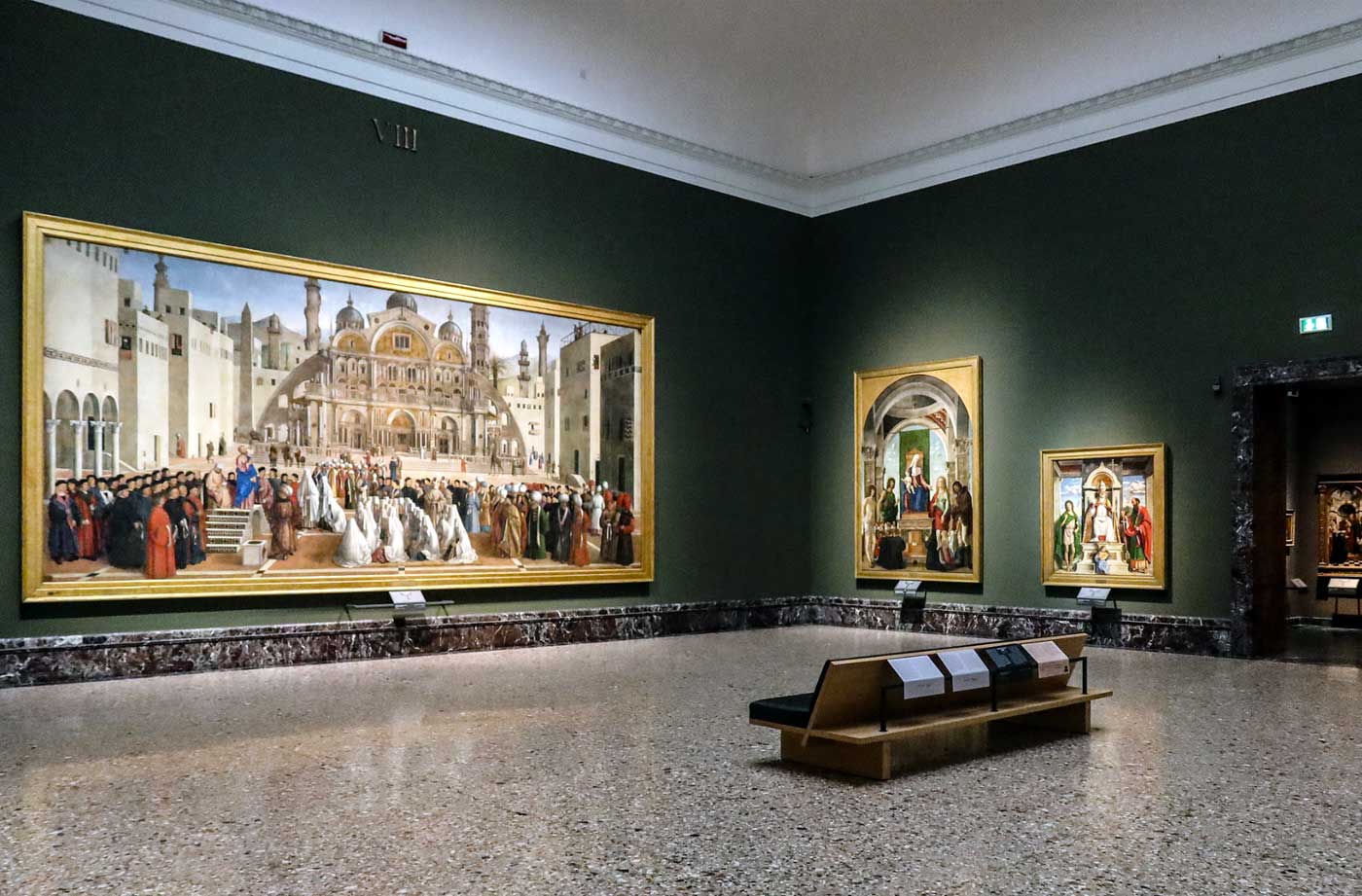 Situated in the artistic neighborhood of Brera, the Pinacoteca di Brera is a gem not to be missed on any cultural exploration of Milan. Housed in a 17th century Palazzo, this art gallery is a treasure trove of Italian Renaissance art, offering an immersive dive into Italy's illustrious artistic past.
The gallery's collection is as rich as it is diverse, featuring masterpieces by some of the greatest Italian artists. You'll find yourself drawn into the compelling narratives portrayed in paintings by the likes of Raphael, Caravaggio, and Bellini. Perhaps the most iconic piece in the gallery is "The Kiss" by Francesco Hayez, an emblem of Italian Romanticism.
Each room within the Pinacoteca di Brera guides you through different periods and styles of art, offering a chronological journey through the evolution of Italian art. But the experience isn't confined to the indoors. The gallery is situated in the vibrant Brera district, renowned for its bohemian atmosphere, cobbled streets, and quaint cafes.
Whether you're an art connoisseur, a history enthusiast, or a traveler seeking to soak up Milan's cultural scene, the Pinacoteca di Brera is a must-visit. It's more than an art gallery; it's a testament to Italy's rich artistic legacy and an integral part of Milan's cultural identity.
6. Santa Maria delle Grazie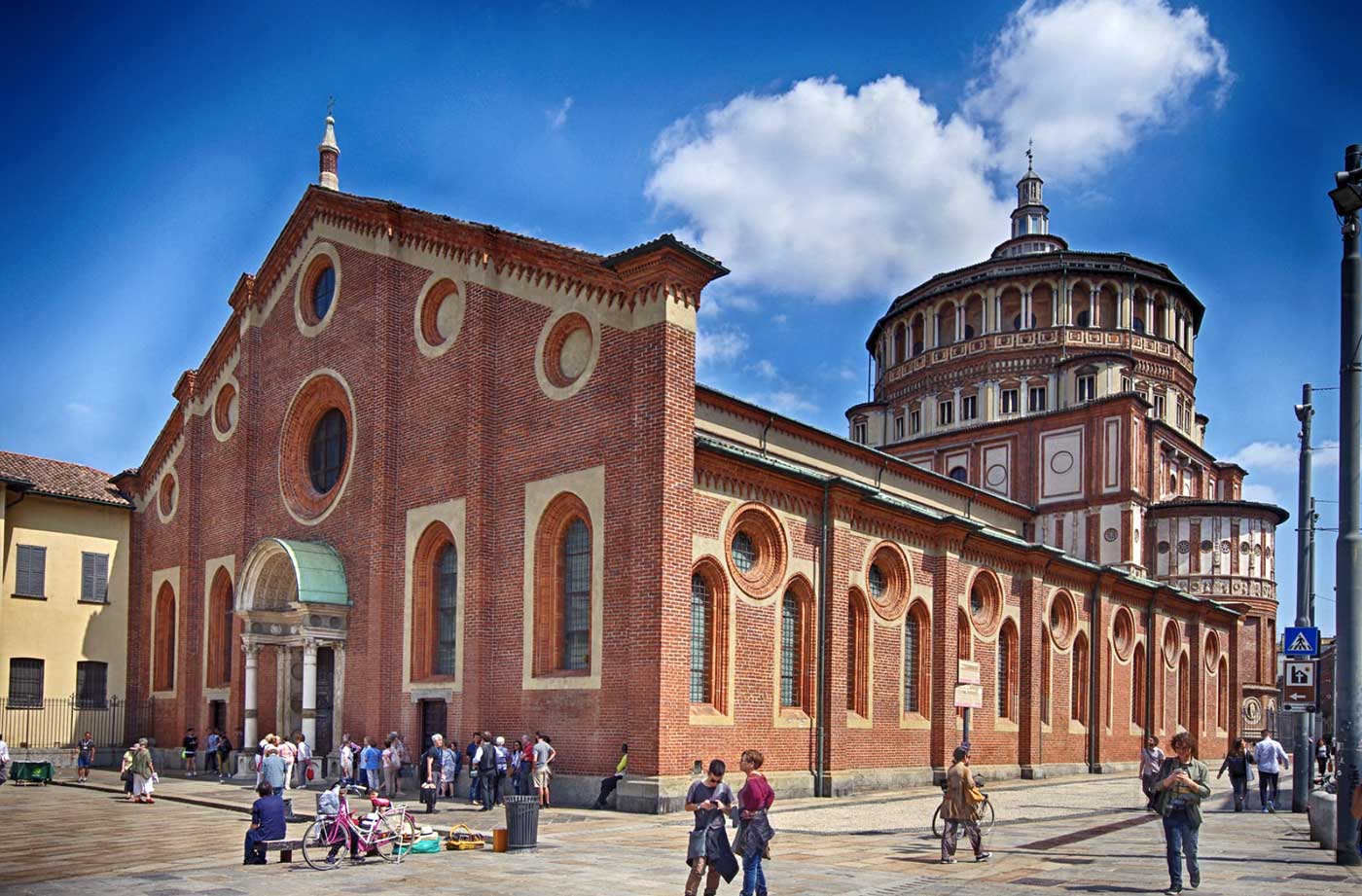 Santa Maria delle Grazie, a UNESCO World Heritage site, is more than just a church – it's a beacon of Milan's religious, artistic, and cultural heritage. Nestled in the heart of Milan, this sanctuary is renowned for its stunning architectural beauty and the historic treasure it holds within its walls – Leonardo da Vinci's "The Last Supper."
A masterpiece of Renaissance architecture, Santa Maria delle Grazie is renowned for its graceful mix of Gothic and Renaissance styles. The church's red brick exterior, the majestic dome designed by Bramante, and the beautifully adorned cloisters create a serene atmosphere, transporting you back to the 15th century.
Yet, it's the refectory of this Dominican convent that attracts visitors from around the world. Housed here is da Vinci's "The Last Supper," one of the most significant works of art in human history. This mural has intrigued art lovers and historians for centuries with its intricate details and the emotions captured in the painting.
Whether you're seeking spiritual solace, appreciating the harmony of architectural styles, or hoping to experience the profound impact of "The Last Supper," a visit to Santa Maria delle Grazie is sure to leave you with a sense of awe and reverence. This symbol of Milan's rich historical and cultural tapestry offers a unique, inspiring experience for any traveler.
7. Teatro Alla Scala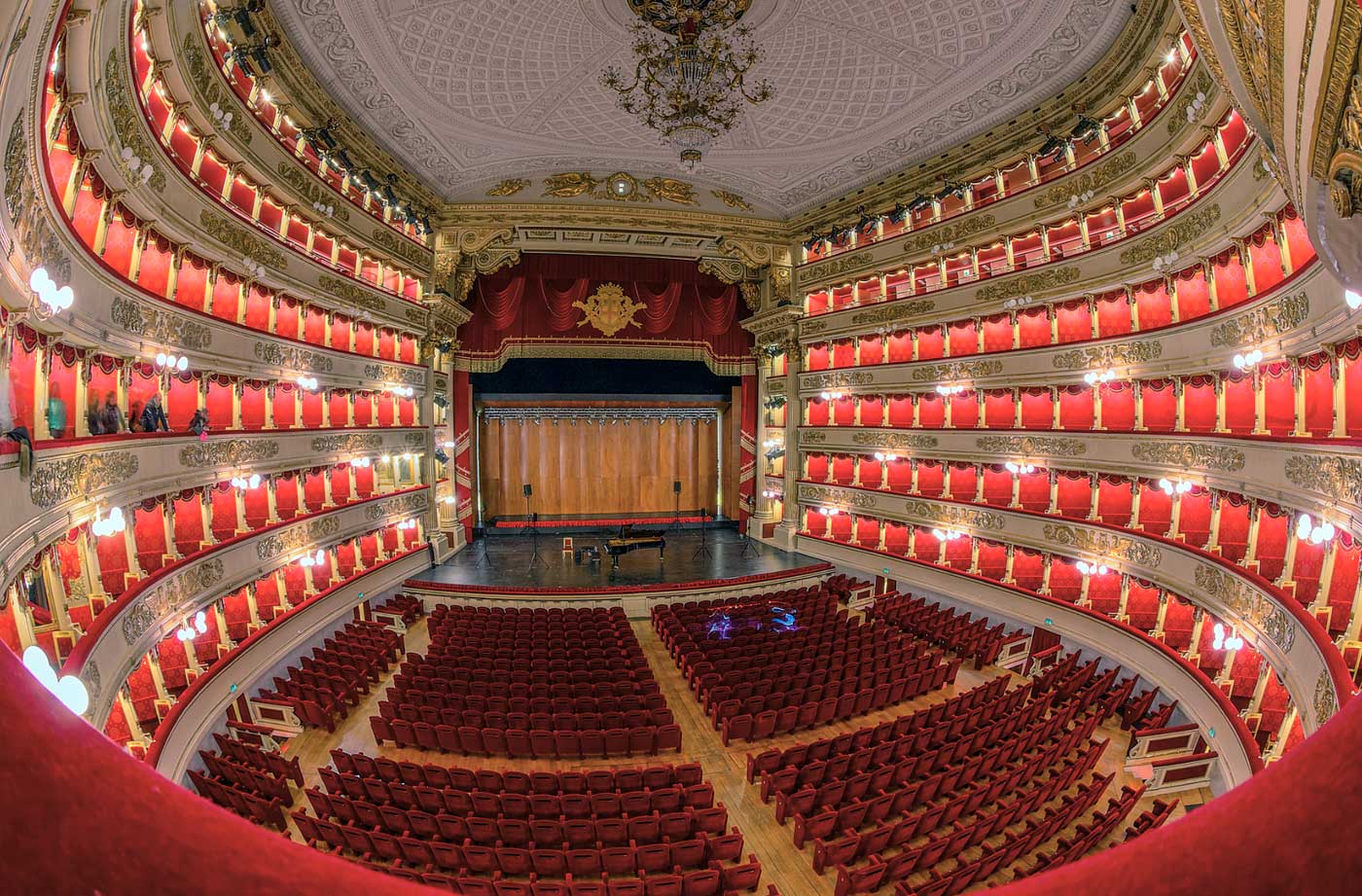 Teatro alla Scala, or La Scala as it's more commonly known, is a cornerstone of Milan's cultural scene and arguably one of the most prestigious opera houses in the world. Opening its doors in 1778, La Scala has seen the premieres of many famous operas and continues to host world-class performances, maintaining a standard of excellence that is unparalleled in the world of music and opera.
From the moment you walk through the entrance, the grandeur of La Scala is overwhelming. Red velvet, gold leaf, and the sparkling central chandelier create an atmosphere of elegance and spectacle. The magnificent stage, vast auditorium, and exquisite craftsmanship visible in every corner reflect the city's deep-rooted appreciation for the performing arts.
But La Scala is not only for the opera or ballet enthusiast. It also houses a museum, showcasing a rich collection of costumes, musical instruments, and a wealth of memorabilia related to the world of opera. Guided tours offer an opportunity to explore the theatre, learn about its remarkable history, and maybe even catch a glimpse of a rehearsal in progress.
Visiting Teatro alla Scala is more than just a night at the opera. It's a deep dive into the heart of Milan's artistic heritage, an immersive experience that echoes with the melody of the city's past and present. For anyone visiting Milan, a trip to La Scala is a must, an opportunity to connect with Milan's pulsating cultural life.
8. Brera District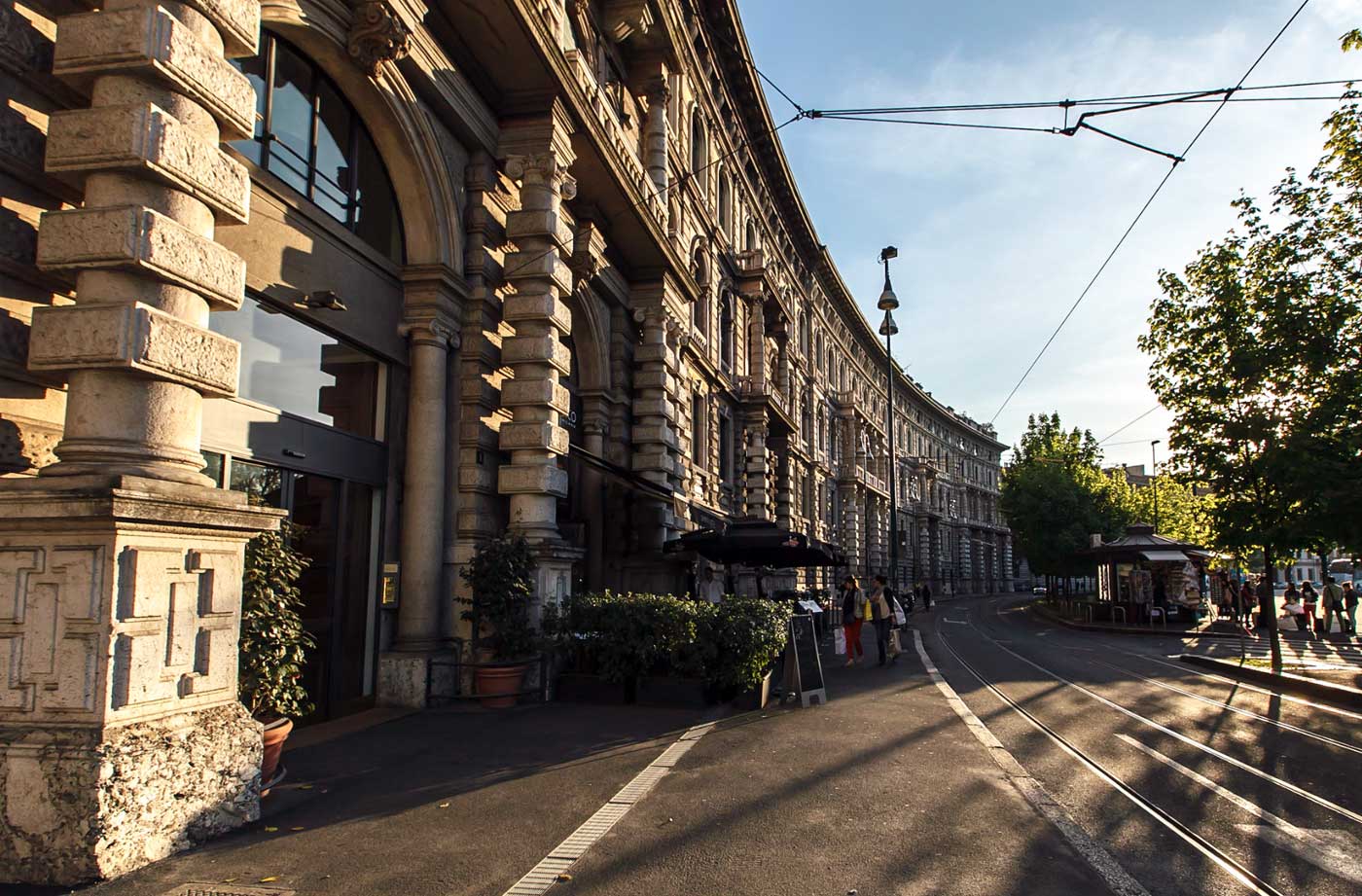 The Brera District, often referred to as 'the Milanese Montmartre,' is a vibrant and artistic heart of Milan. Characterized by narrow, cobblestone streets lined with colorful buildings, this district is a charming mix of old and new, offering an enchanting blend of artistic heritage and bohemian atmosphere.
The district is famed for the Pinacoteca di Brera, an art gallery housing an impressive collection of Italian Renaissance art. But the artistic soul of Brera doesn't stop at the gallery doors. The area is filled with independent boutiques, antique shops, and artisan studios, making it a perfect place for those seeking unique souvenirs and handcrafted goods.
Equally impressive is Brera's culinary scene. Traditional Italian osterias, trendy cafes, and gourmet restaurants abound, serving everything from Milanese classics to international dishes. And as the sun sets, Brera's vibrant nightlife comes alive with its many bars and clubs offering a taste of Milan's stylish after-dark scene.
Whether you're strolling around to admire the charming architecture, visiting the art institutions, shopping for unique crafts, or sampling the local cuisine, the Brera District offers an immersive, colorful, and distinctively Milanese experience. It's more than just a district; it's a living, breathing testament to the city's artistic heart and a must-visit neighborhood in Milan.
9. Chiesa di San Maurizio al Monastero Maggiore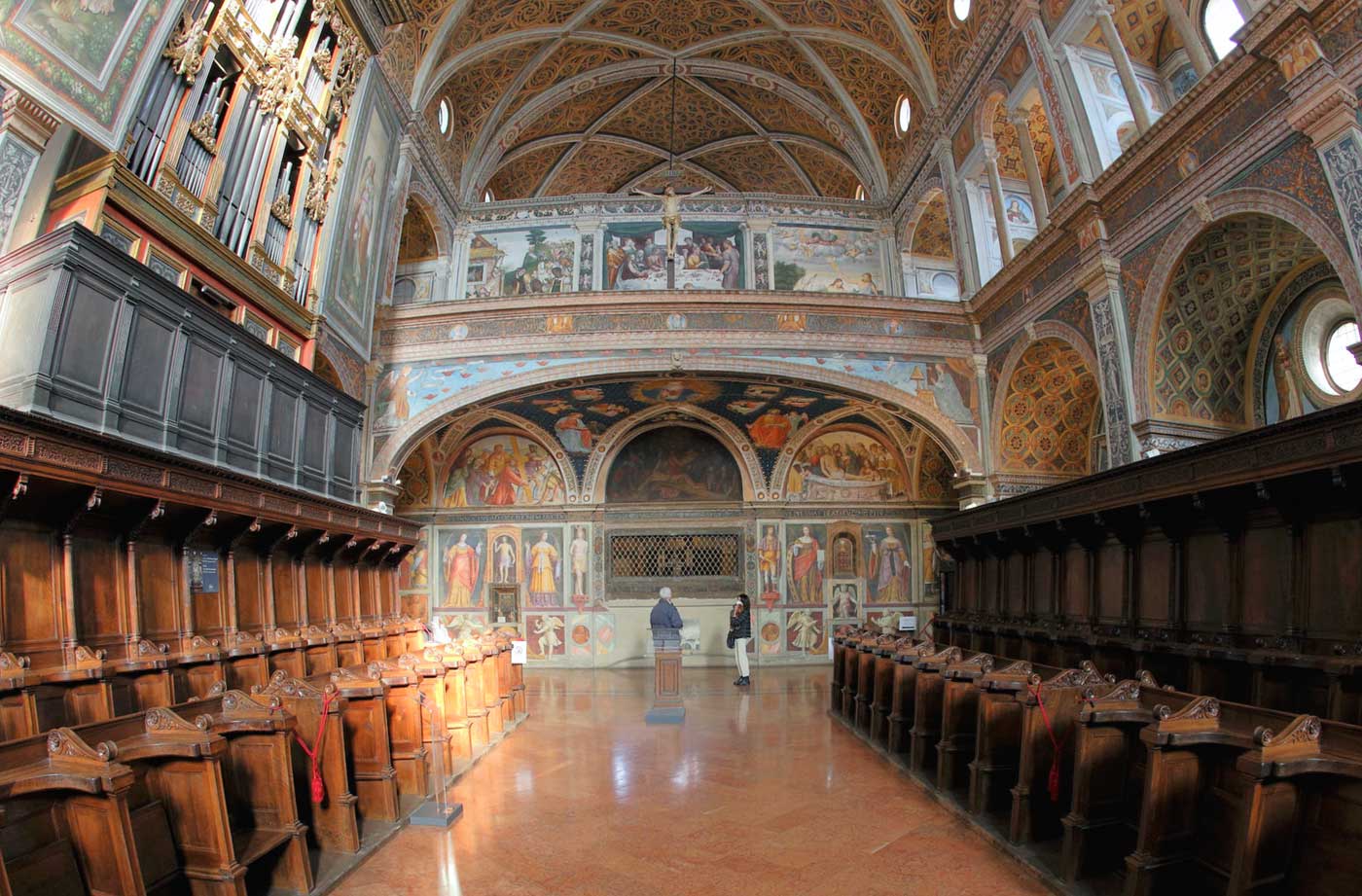 The Chiesa di San Maurizio al Monastero Maggiore, often hailed as the 'Sistine Chapel of Milan,' is an unassuming gem that houses one of the city's most splendid interiors. Located just a short walk from the bustling center of Milan, this 16th-century church offers a serene escape into a world of captivating religious art and enchanting music.
Step inside, and you'll be greeted by an astonishing display of frescoes covering almost every inch of the church's walls and ceiling. The artwork, predominantly by Bernardino Luini, a student of Leonardo da Vinci, showcases mesmerizing narratives from the Bible, detailed portraits, and stunning decorative motifs, transporting you back to the height of the Italian Renaissance.
What makes this church even more unique is its layout. A dividing wall separates the church into two sections – the front for the congregation and the rear for the Benedictine nuns who once lived here. Each section is lavishly decorated, but the nuns' hall, known as the 'Hall of Nuns,' is particularly remarkable for its harmonious blend of art, spirituality, and tranquility.
The Chiesa di San Maurizio doesn't just offer a feast for the eyes; it's also a treat for the ears. The church often hosts concerts, its excellent acoustics making it a perfect venue for music performances.
In short, a visit to the Chiesa di San Maurizio al Monastero Maggiore is a journey into a lesser-known side of Milan – a place where art, history, and spirituality merge to create a profoundly serene and beautiful experience. This "secret" gem is a must-visit for anyone looking to delve deeper into Milan's rich cultural heritage.
10. Sempione Park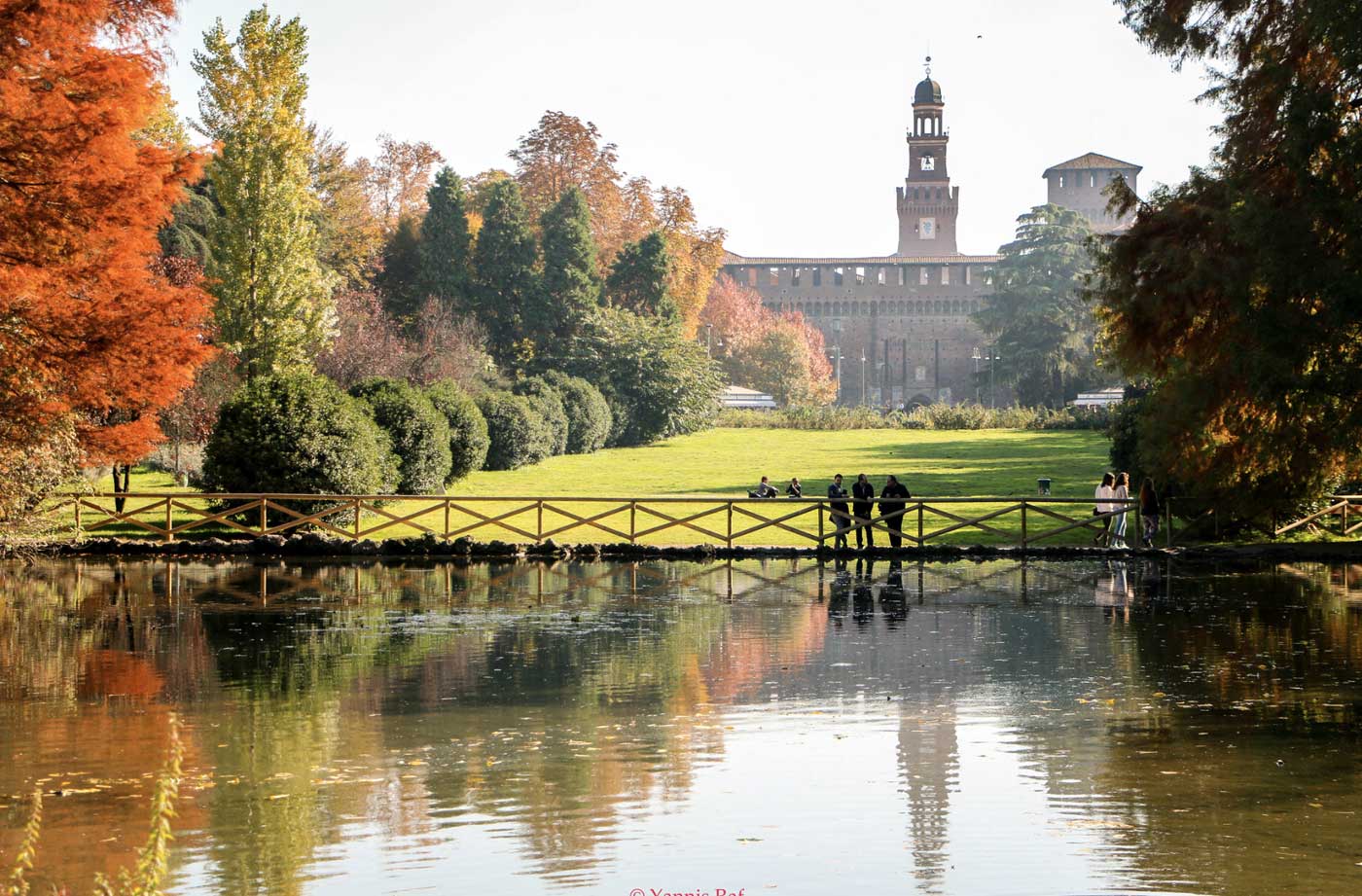 Sempione Park, a green oasis in the heart of Milan, offers a tranquil respite from the bustling city life. This expansive park, with its wide lawns, winding paths, and serene ponds, is a favorite spot for locals and tourists seeking relaxation, recreational activities, or a scenic picnic spot.
Landscaped in the English garden style, Sempione Park is not just about natural beauty. It's also home to some of Milan's important landmarks. Dominating the park's skyline is the impressive Sforza Castle, while on the opposite end stands the Arch of Peace, a monumental triumphal arch with intricate sculptures. The park is also home to the Aquarium of Milan, one of the oldest and most charming aquariums in Europe.
Whether you're taking a leisurely stroll, engaging in a friendly game of soccer, or exploring the landmarks, Sempione Park offers something for everyone. For nature lovers, the park's diverse flora and fauna, including a variety of birds and squirrels, add to its charm. Fitness enthusiasts can make use of its jogging paths, bike rentals, and workout areas.
Sempione Park is more than just a park; it's a vibrant gathering spot that encapsulates the spirit of Milan. It combines history, architecture, nature, and culture in a serene setting, making it a must-visit for anyone seeking to experience the diverse offerings of Milan. Whether you're spending an active day or seeking some relaxation amidst nature, Sempione Park adds a refreshing chapter to your Milanese journey.
Feel free to explore these pages as well:
Discover Sicily Island, Palermo Sightseeing Tours and Local Experiences ↗️
And so, we've reached the end of our Milanese journey. Through grand cathedrals and hallowed art galleries, through vibrant districts and serene parks, we've walked the streets of this dynamic city together. We've sampled the culinary delights, savored the rich history, and immersed ourselves in the cultural tapestry that is Milan. But remember, this "Guide to Milan – Top 10 Experiences Not to Miss" is only a glimpse into the myriad of experiences that this city has to offer.
With every corner turned and alleyway explored, Milan reveals another layer of its character. It's a city that invites you to stay a while, to look a little closer, to dive a little deeper. So don't stop at the last page of this guide. Consider it as your starting point, an invitation to create your own Milan story, to find those hidden gems that speak to you, and to experience Milan in a way that is uniquely yours.
As you close this guide, take with you the memories of the adventures you've had, the beauty you've witnessed, and the magic that is Milan. Hold onto the energy of the city, the rhythm of its streets, and the warmth of its people. Let these experiences inspire your next journey, your next discovery, your next unforgettable adventure.
So, here's to you, the intrepid traveler, the seeker of experiences, the storyteller of places. Until our paths cross again in another city, another adventure, remember to keep exploring, keep discovering, and most importantly, keep making unforgettable memories. Because at the end of the day, it's not just about the destination, but the journey that gets you there. Ciao, and until next time!