Welcome, fellow travelers, to the vibrant, storied, and undeniably charming city of Amsterdam! As a city that wonderfully marries the old-world allure with contemporary pleasures, Amsterdam presents an array of attractions that are sure to satisfy any traveler's curiosity and taste.
In this guide, we will uncover the top 10 attractions in Amsterdam – a city known for its artistic heritage, elaborate canal system, and narrow houses with gabled facades, legacies of the city's 17th-century Golden Age. Whether it's meandering through the iconic, tree-lined canals, marveling at the masterpieces of Van Gogh, or uncovering the city's poignant history at the Anne Frank House, these experiences promise a rich and fulfilling exploration.
This journey we're embarking on is not just about checking off attractions on a list; it's about diving deep into the heart of Amsterdam, and truly experiencing the city's unique energy and spirit. So, whether you're a seasoned traveler looking for a fresh perspective or a first-time visitor eager to experience all that Amsterdam has to offer, this guide is your perfect companion to navigate through Amsterdam's bustling streets, serene canals, and enriching museums.
Pack your bags, and get ready to fall in love with Amsterdam – a city that's as enriching as it is beautiful, and as welcoming as it is diverse. Welcome to your next great adventure!
Here are the 10 best places to visit in Amsterdam:
1. Rijksmuseum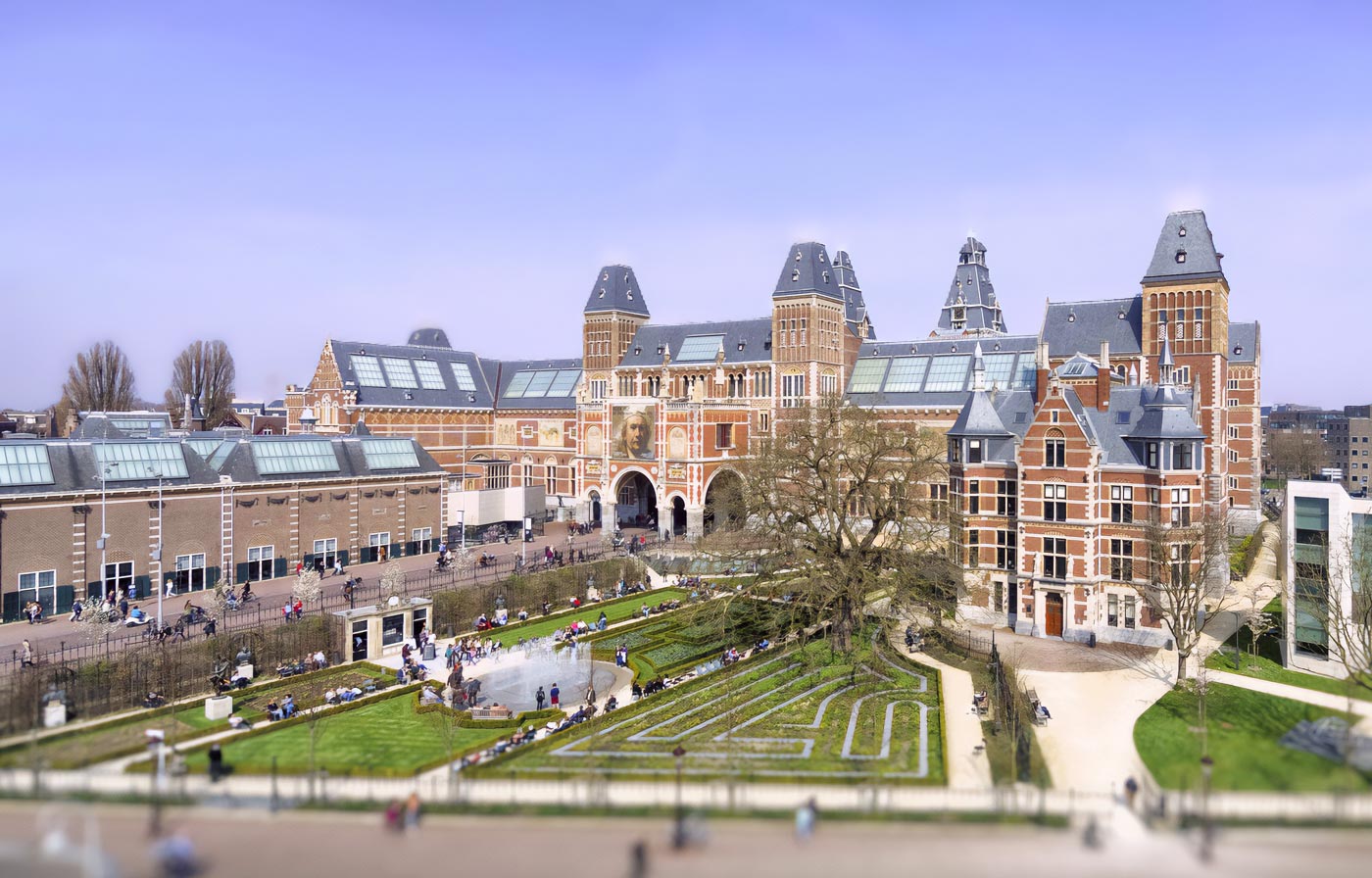 Today we step into the world of art and history at the magnificent Rijksmuseum, a beacon of culture situated in the heart of Amsterdam. As the largest museum in the Netherlands, the Rijksmuseum is home to an impressive collection of art and historical artifacts that span over 800 years, truly offering a journey through time.
Stepping through the grand entrance, you'll immediately feel the allure of history and creativity that permeates every corner of this splendid museum. Prepare to be enthralled by over 8,000 exquisite objects on display, showcasing the rich artistic culture that shaped the Netherlands and beyond.
Undoubtedly, the true star of the Rijksmuseum is its remarkable collection of Dutch Golden Age paintings. Here, you'll get to immerse yourself in the captivating works of renowned masters such as Rembrandt, Vermeer, and Hals. One must not miss Rembrandt's most famous painting "The Night Watch," which stands as a symbol of Dutch artistic prowess.
But the Rijksmuseum isn't just about paintings. Its vast collections also include Delftware, sculptures, archaeological artifacts, clothing, Asian art, prints, and Dutch maritime history – each one offering a unique perspective into different eras and cultures.
Before you leave, be sure to visit the museum's serene and beautifully designed garden. And don't forget to check out the Rijksmuseum's library, one of the most beautiful libraries you'll ever set eyes on.
Remember, a trip to the Rijksmuseum is not merely a visit, but an experience. It's an opportunity to connect with the past, marvel at the artistry, and understand the world from various perspectives. So come with an open mind and let the Rijksmuseum inspire and captivate your spirit.
Art lovers, history buffs, culture seekers, all are welcome here. The Rijksmuseum awaits to share its treasures with you.
2. Anne Frank House Museum
Welcome, fellow explorers, to a deeply moving chapter of Amsterdam's history – the Anne Frank House. This isn't simply a museum, but rather a stirring journey into the life of Anne Frank, a young girl who became an enduring symbol of courage and hope amidst the horrors of the Holocaust.
Situated alongside the Prinsengracht canal, the Anne Frank House is the actual hiding place where Anne and her family lived in secrecy from 1942 to 1944 during World War II. As you navigate through the hidden rooms and narrow passageways of the Secret Annex, you will feel a powerful connection to the experiences and emotions Anne Frank poured into her now famous diary.
The exhibits are intimate and profound, offering a glimpse into a world that was, and continuing to resonate with our world today. It's an experience that brings history to life, that challenges, inspires, and urges us towards empathy and understanding.
Remember, the Anne Frank House is a popular destination, so be sure to book your tickets in advance. This visit promises to leave an indelible impression, reminding us of the power of a single voice and the enduring strength of the human spirit, even in the darkest of times.
3. Van Gogh Museum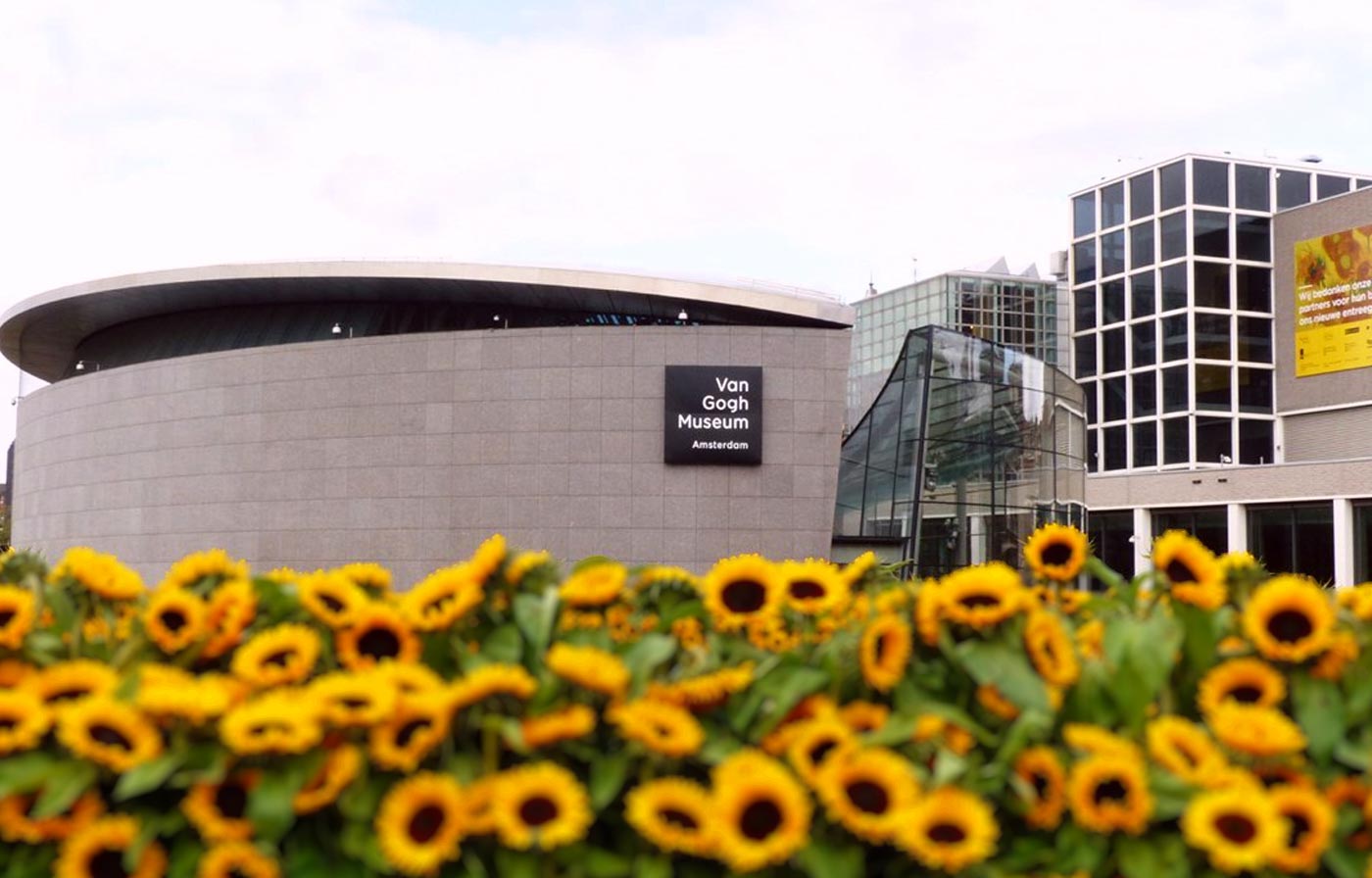 Greetings, art enthusiasts and curious travelers alike! Today we step into the vibrant world of one of the most influential figures in Western art – Vincent Van Gogh. Located in the heart of Amsterdam's Museum Square, the Van Gogh Museum is a must-visit destination that promises to immerse you in the life and work of this remarkable artist.
Within its modern walls, you'll find an expansive and intimate exploration of Van Gogh's life and career. From his early works to his iconic masterpieces, the museum provides a unique opportunity to trace the artist's evolution. You'll see famous pieces like "Sunflowers" and "Almond Blossom," alongside hundreds of drawings and personal letters.
The Van Gogh Museum is more than just an art exhibition; it's a deep dive into the artist's world, unveiling his personal struggles, his inspirations, and his profound impact on the world of art.
Remember, this museum is popular, so do book your tickets in advance. Prepare to be inspired, to be moved, and to see the world through Van Gogh's vibrant perspective.
4. The Jordaan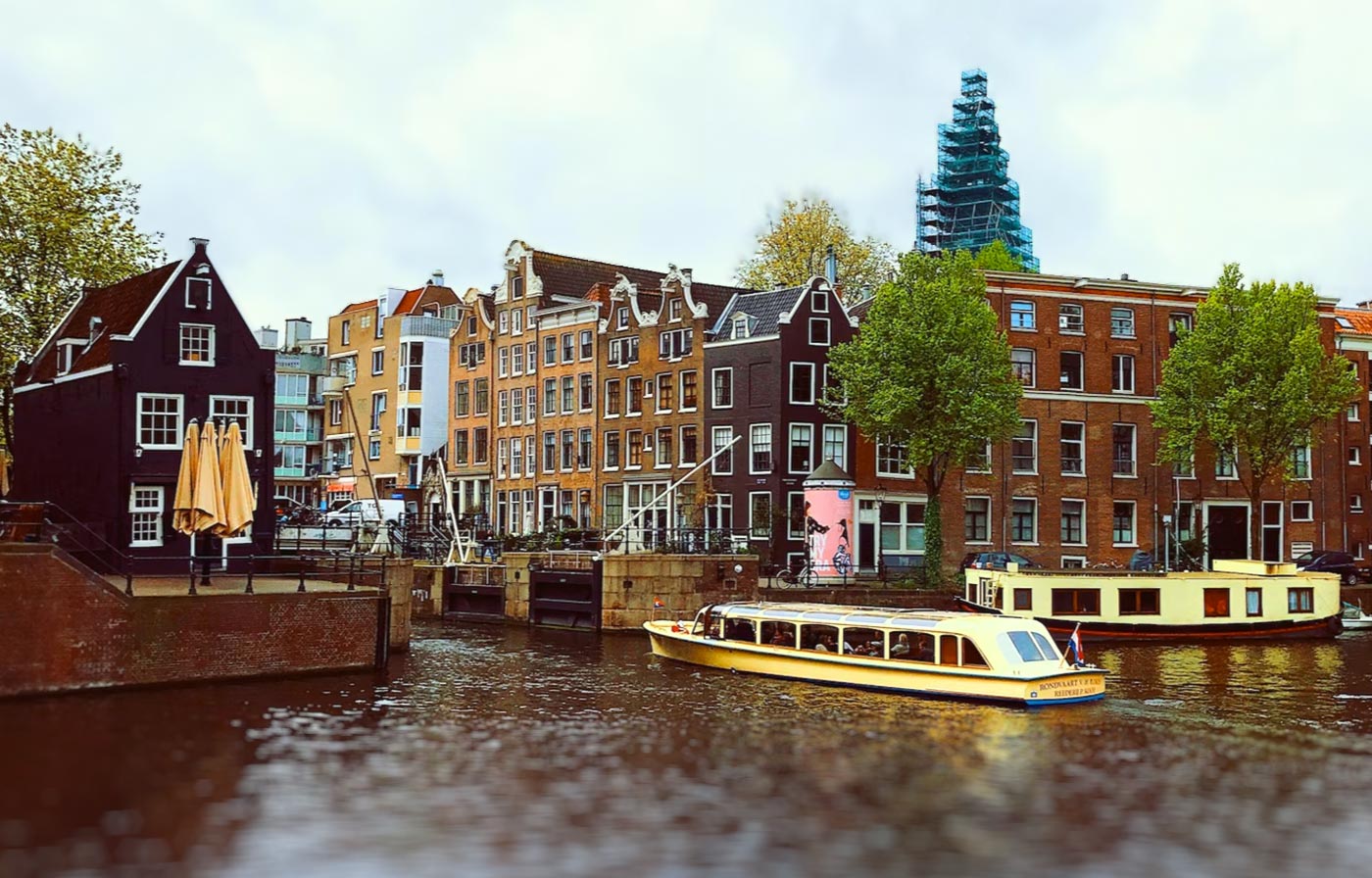 Let's take a stroll through one of Amsterdam's most iconic and enchanting neighborhoods: The Jordaan. With its picturesque canals, narrow alleyways, and hidden courtyards, the Jordaan district is a jewel box filled with Amsterdam's rich history and contemporary charm.
Once a working-class area, the Jordaan has transformed over the years into a vibrant neighborhood teeming with cozy cafes, upscale boutiques, and contemporary art galleries. Yet, it still retains its old-world charm, evident in the beautifully preserved 17th-century houses and the inviting, community-focused atmosphere.
As you explore the labyrinth of narrow streets, you'll stumble upon charming nooks and crannies filled with quirky shops, vintage stores, and eclectic markets like the famous Noordermarkt, known for its organic food and antiques.
Among the Jordaan's cobblestone streets, you'll also find the Anne Frank House, one of Amsterdam's most significant historical sites. A few steps away, immerse yourself in Dutch culture at the Amsterdam Cheese Museum or enjoy a moment of tranquility in one of the hidden courtyards, known as 'hofjes'.
The Jordaan is more than a district; it's a captivating blend of past and present, offering a slice of authentic Amsterdam life. So, come lose yourself in the enchanting world of the Jordaan, where every turn unveils a piece of Amsterdam's unique charm.
5. A'DAM Lookout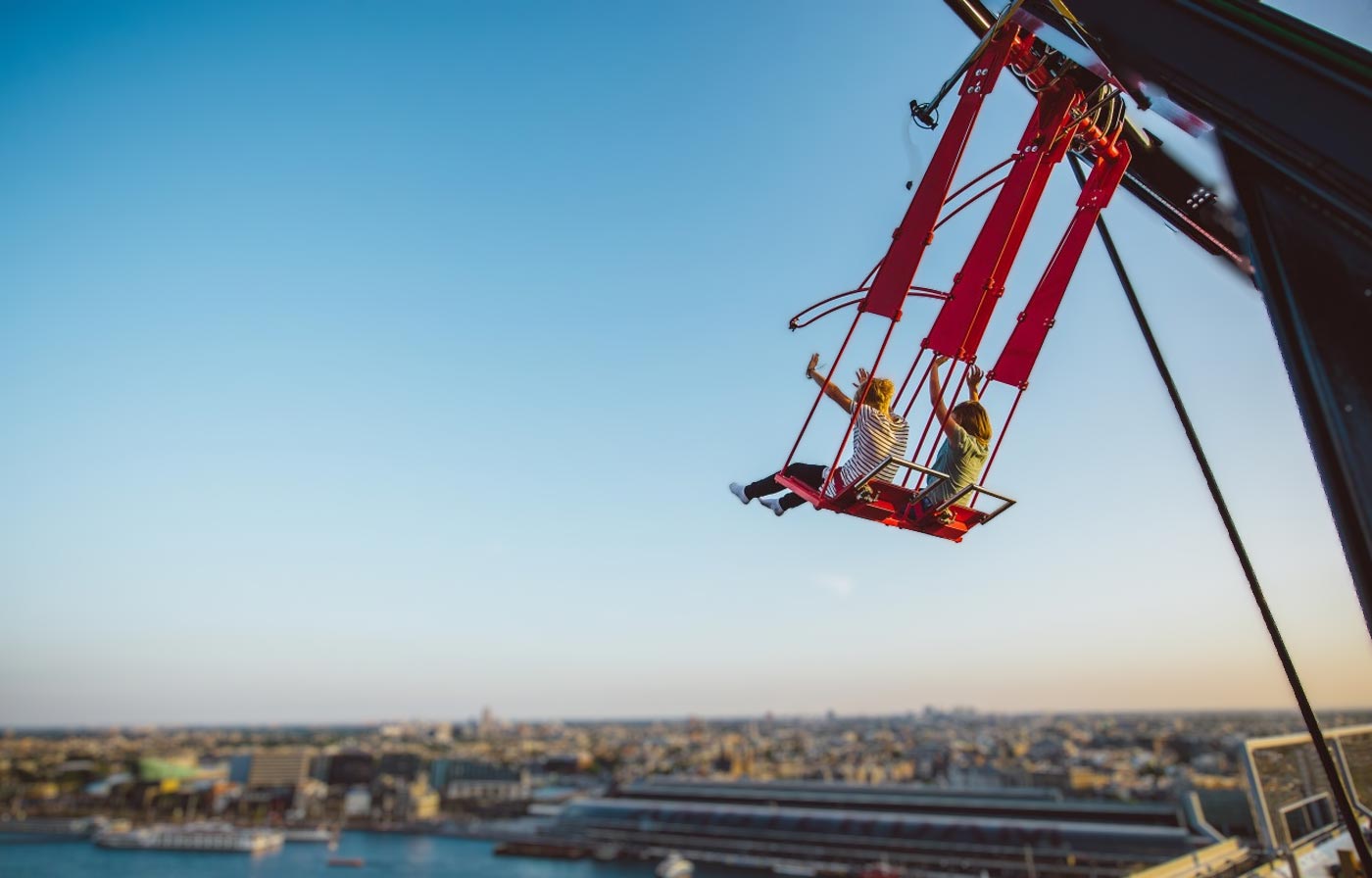 Thrill-seekers and skyline lovers! Today, we're heading skyward at one of Amsterdam's most exhilarating attractions: A'DAM Lookout. This towering observation deck offers an unrivaled panoramic view of the city, making it a must-visit for anyone seeking a new perspective on Amsterdam.
Situated in Amsterdam North, the A'DAM Lookout soars 100 meters above the city, offering 360-degree views of the historic city center, bustling port, and unique Dutch polder landscape. It's an unforgettable way to see Amsterdam in all its expansive beauty.
But A'DAM Lookout isn't just about the view. For the adrenaline junkies among you, it's also home to Europe's highest swing. "Over the Edge" lets you swing back and forth over the edge of the tower, providing a rush of excitement along with an unparalleled view.
Getting to A'DAM Lookout is a unique experience in itself, with a short but scenic ferry ride across the IJ River. Whether you visit by day to capture the city bathed in sunlight, or by night for the mesmerizing view of a thousand twinkling lights, A'DAM Lookout promises a breathtaking experience.
So buckle up, adventure seekers. The A'DAM Lookout is ready to take you to new heights and show you Amsterdam like you've never seen it before. Enjoy the ride and the view – it's quite literally a high point of any trip to this remarkable city.
6. Body Worlds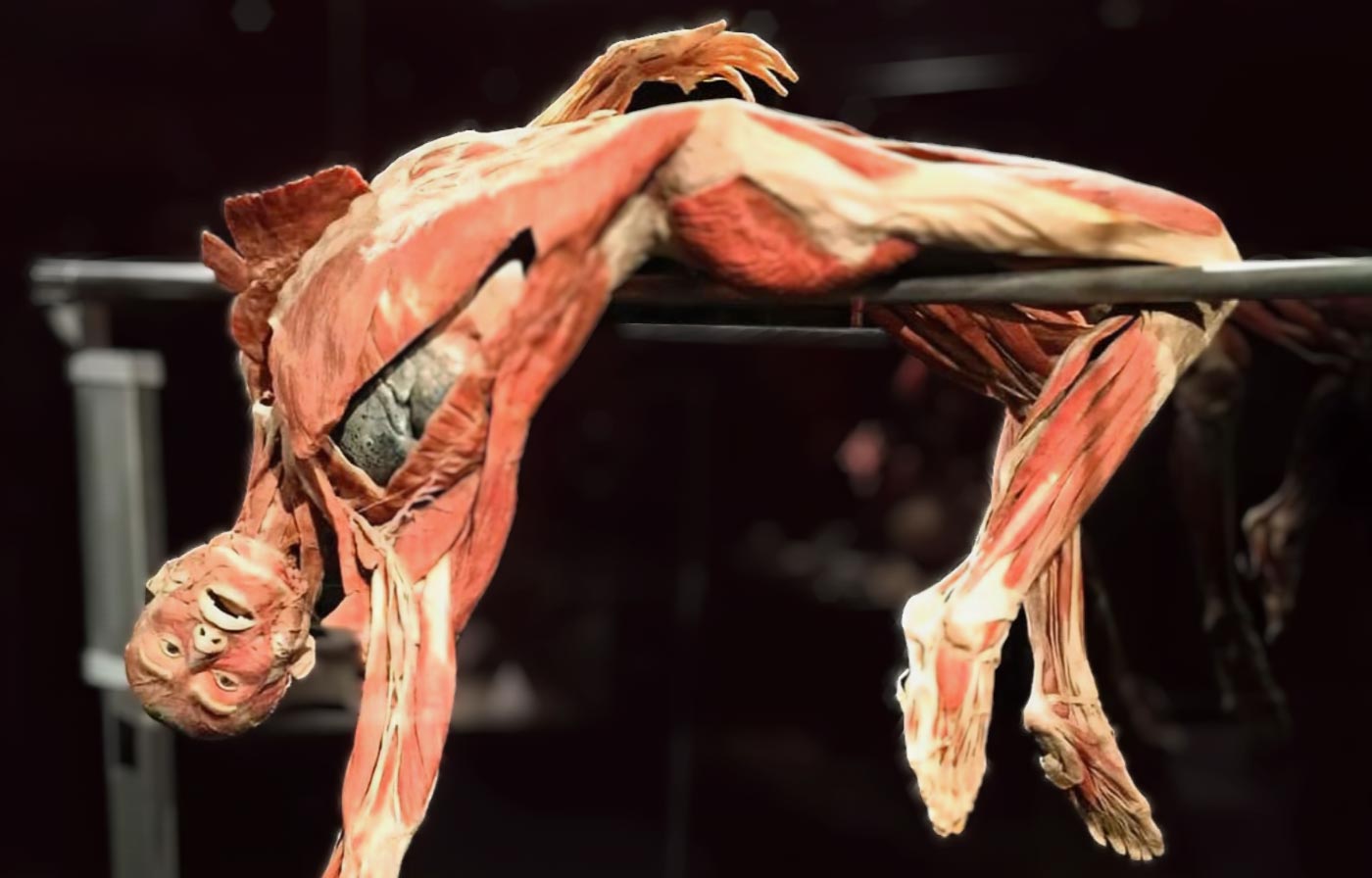 Today's destination takes us to a truly unique museum experience in the heart of Amsterdam – Body Worlds. This fascinating exhibit offers a deep dive into the human body, its functions, and the impact of our lifestyle choices on our health and well-being.
Body Worlds, also known as 'The Happiness Project', showcases over 200 anatomical specimens of real human bodies, each expertly preserved through a process called plastination. These exhibits offer a comprehensive and accessible understanding of our body's complex systems, from the nervous and cardiovascular systems to skeletal and muscular structures.
But it's not just an anatomical showcase. Body Worlds offers a profound exploration of our physical and emotional well-being, delving into the fascinating science behind happiness and its effects on our health. It challenges you to think about your body and health in a new way, and inspires you to live a balanced and joyful life.
Perfect for science enthusiasts, curious minds, and those seeking a unique museum experience, Body Worlds is both an educational journey and a thought-provoking exploration of what it means to be human.
So step into the intriguing world of Body Worlds, and prepare for an enlightening experience that will stay with you long after your visit. It's not just a museum; it's a journey into the amazing machine that is the human body and the joyous spirit that inhabits it.
7. Vondelpark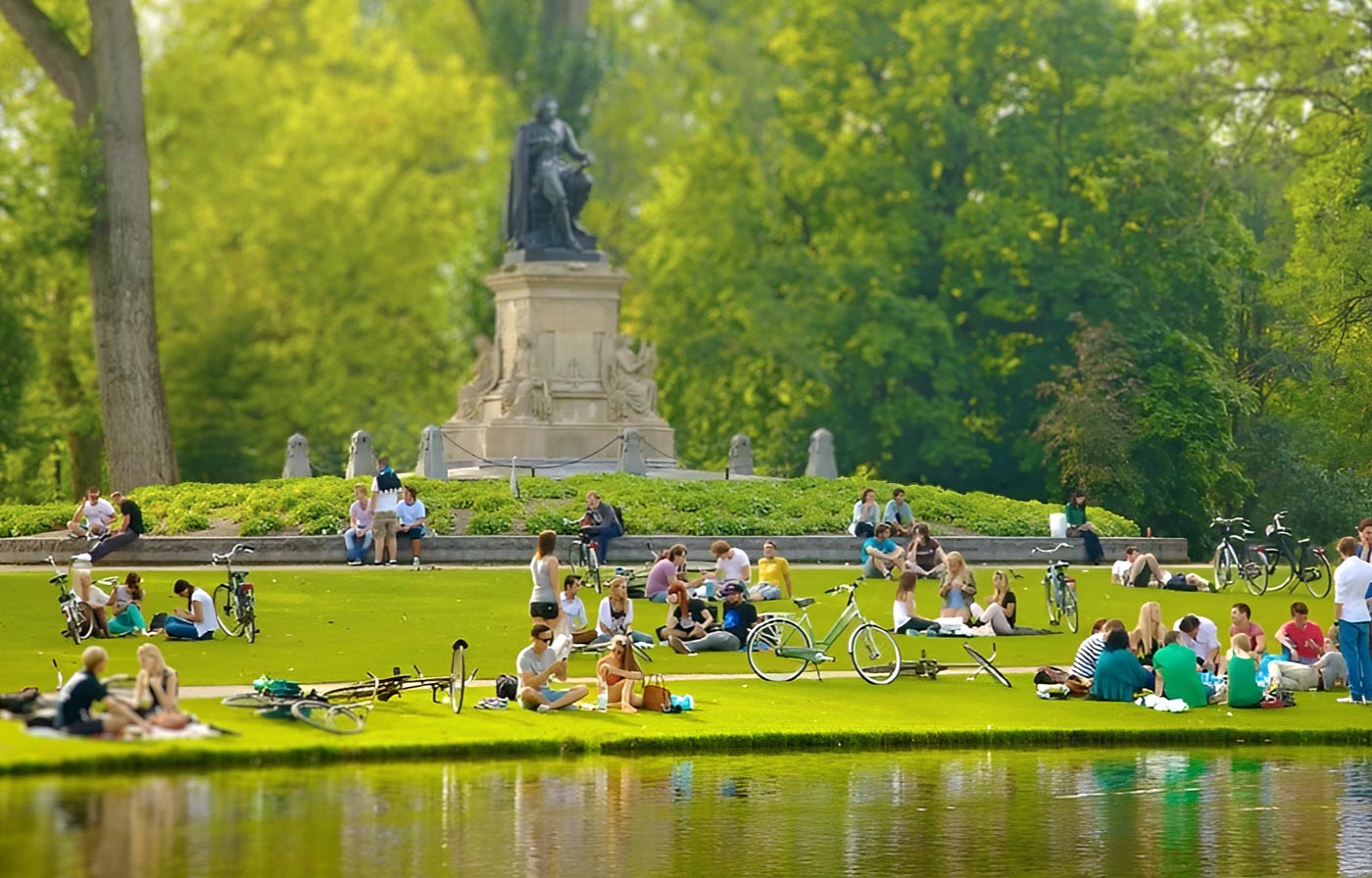 We're escaping the city bustle without leaving the city center. Welcome to Vondelpark, Amsterdam's largest and most beloved public park.
Nestled in the heart of the city, Vondelpark offers a lush, tranquil escape filled with sprawling lawns, serene lakes, and beautifully manicured flower beds. It's an urban oasis, perfect for picnics, leisurely strolls, or simply watching the world go by.
Here, you can immerse yourself in nature, join the locals for a bike ride, or take advantage of the park's cultural offerings. From open-air theater performances in the summer to delightful cafes nestled amidst the greenery, Vondelpark is a hub of activities.
Of particular note is the rose garden, featuring over 70 types of roses. It's a hidden gem within the park that bursts into a riot of color during the blooming season.
So take a break from Amsterdam's busy streets and enjoy the tranquil charm of Vondelpark. It's a breath of fresh air right in the heart of the city, providing the perfect balance of nature, culture, and relaxation. Whether you're a jogger, a bird watcher, or just in need of a peaceful retreat, Vondelpark welcomes you with open arms and ample green space.
8. Moco Museum Amsterdam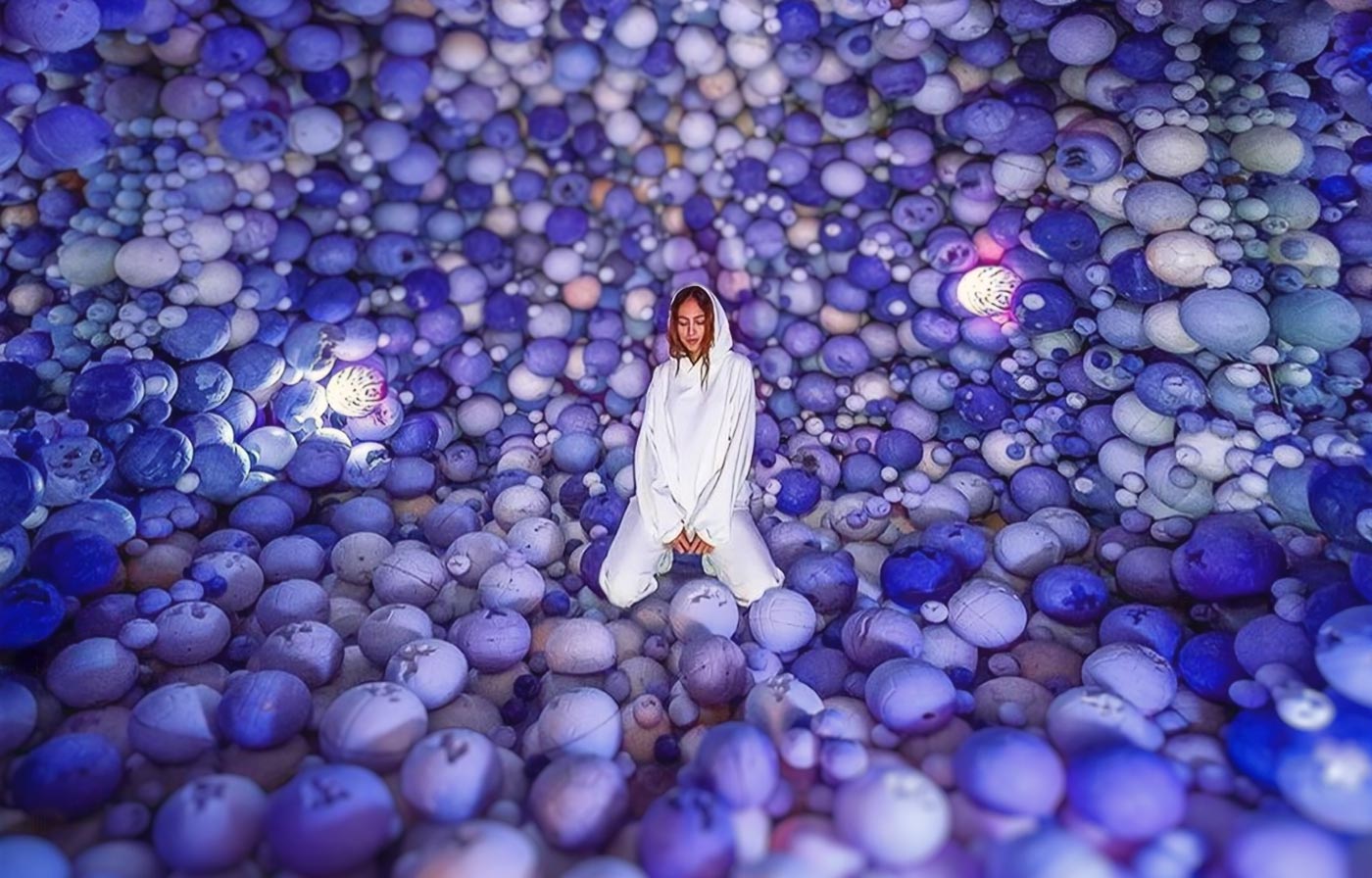 Let's dive into the world of modern and contemporary art at one of Amsterdam's most unique and vibrant museums: The Moco Museum.
Situated in the bustling Museum Square, Moco Museum is a boutique institution showcasing works from the rock stars of the art world. It's a gateway into the revolutionary visions of iconic artists like Banksy, Andy Warhol, and Roy Lichtenstein.
At Moco, art is provocative, unconventional, and profoundly relevant. From Banksy's thought-provoking graffiti art to Basquiat's powerful neo-expressionist works, each exhibit challenges your perceptions and invites you to engage with the social and political discussions of our time.
The museum itself is located in the beautiful Villa Alsberg, a townhouse dating back to 1904. Its historical charm juxtaposes beautifully with the avant-garde masterpieces it houses, making for an immersive and awe-inspiring visit.
Moco Museum offers a fresh, vibrant take on the museum experience, making it a must-visit for anyone with an appetite for thought-provoking contemporary art. So step off the beaten path and let Moco Museum introduce you to the edgy, dynamic side of Amsterdam's art scene.
9. Museum Het Rembrandthuis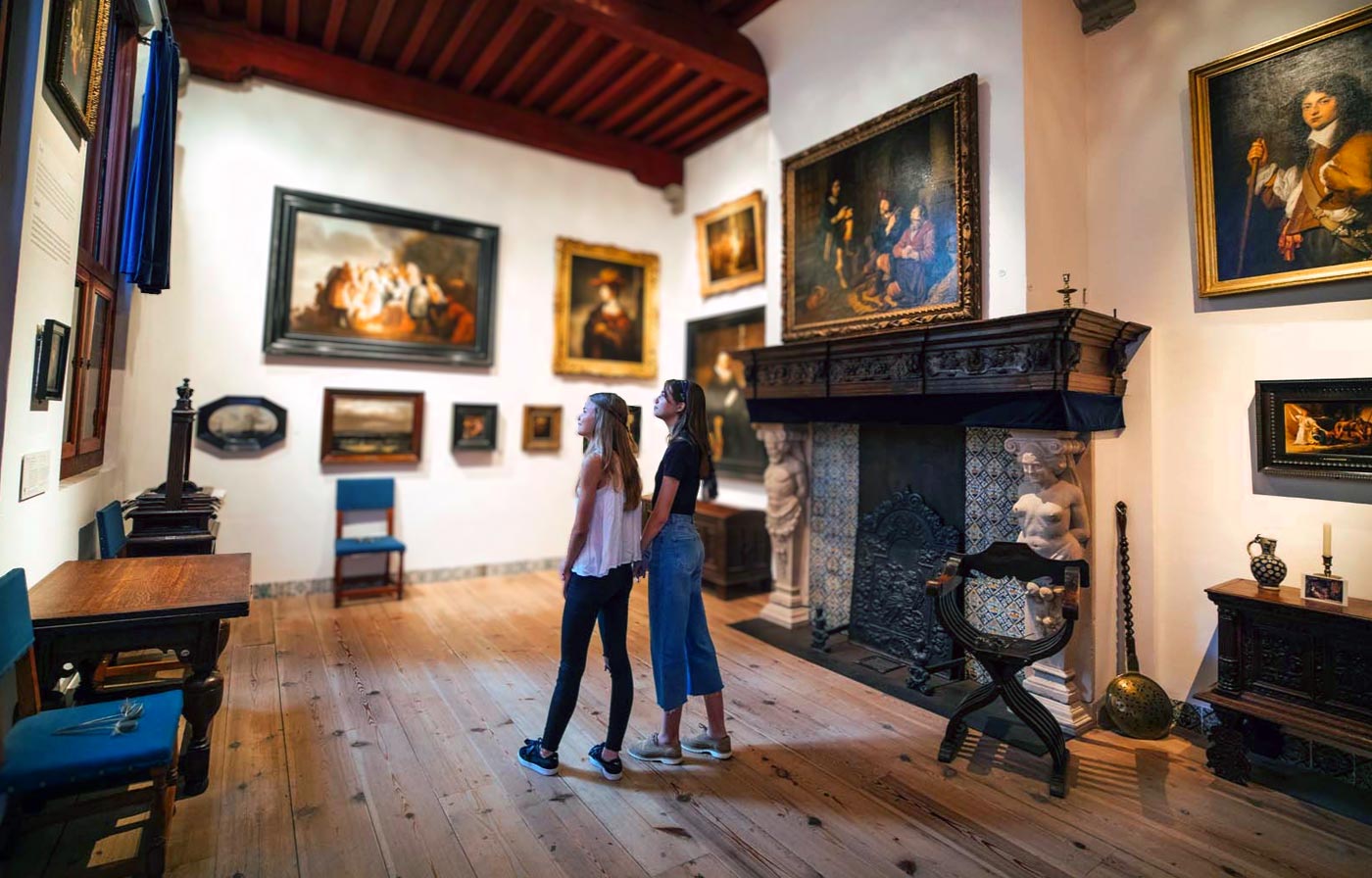 Hello, history buffs and art aficionados! Today we're stepping back in time to the 17th century, into the home and studio of one of the greatest painters of all time: Rembrandt van Rijn. Welcome to Museum Het Rembrandthuis, a captivating portal into the life and work of this Dutch master.
Located in the heart of Amsterdam, this beautifully preserved house is where Rembrandt lived and created some of his most iconic works. You'll wander through his living quarters, his impressive art studio, and even his personal cabinet of curiosities, each room brimming with authentic furniture, art, and objects of the time.
Beyond being a museum, Het Rembrandthuis offers an immersive experience. Watch live etching demonstrations, learn about Rembrandt's unique techniques and watch as his famous works come to life right before your eyes.
And of course, there's the art. The museum houses an extensive collection of Rembrandt's etchings, showcasing his genius in this intricate and demanding art form. From his self-portraits to his breathtaking landscapes and intimate scenes of daily life, Rembrandt's etchings offer a captivating insight into his life and his world.
So come, wander the rooms where Rembrandt once lived and worked, see the world through his eyes, and immerse yourself in the magic and mastery of one of history's greatest artists at Museum Het Rembrandthuis. It's not just a museum; it's a journey into the heart of Dutch Golden Age artistry.
10. Royal Palace Amsterdam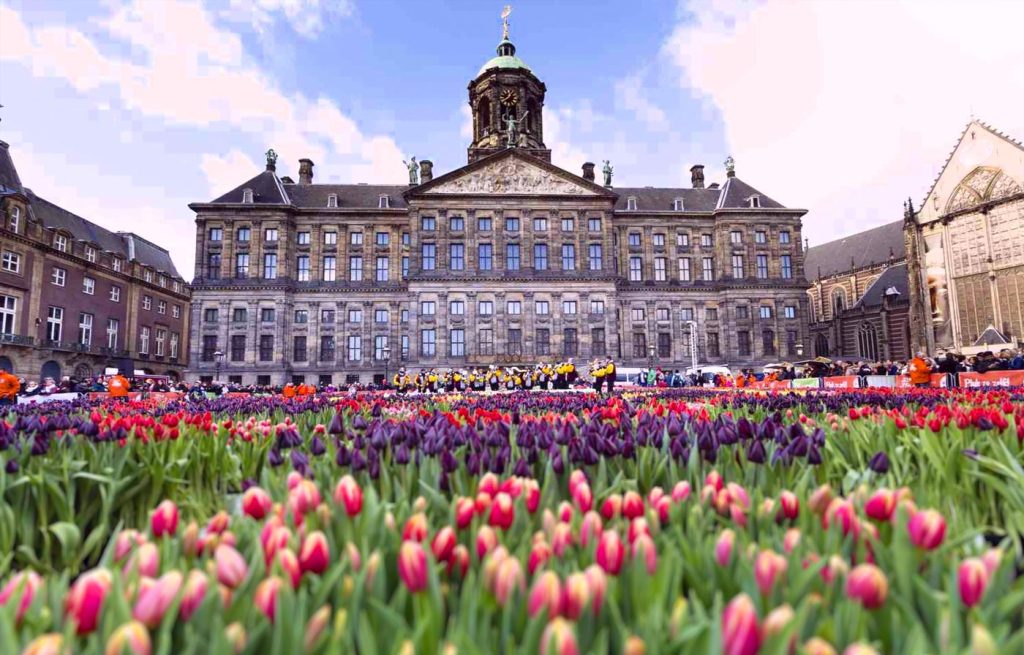 Greetings, history lovers and architecture admirers! Today we're pulling back the curtain on a gem of Dutch history – the Royal Palace Amsterdam. This grand edifice, located in the bustling Dam Square, is not just a key piece of the city's skyline, but a testament to Amsterdam's rich past.
Constructed in the 17th century as a city hall, the building was later transformed into a royal residence. Its classic Dutch baroque style, stately interiors, and lavish furnishings exude an air of majesty that transports you back in time.
Inside, marvel at the stunning marble floors, magnificent ceiling paintings, and intricately carved sculptures. Each room tells a story of Dutch history and royal heritage, and you'll find fascinating exhibits showcasing the Palace's function as the King's official reception palace.
Despite its royal status, the Palace is open to the public for most of the year. So step inside, take in the grandeur, and immerse yourself in a world of regal opulence. The Royal Palace Amsterdam is more than an architectural masterpiece; it's a journey into the heart of Dutch heritage.
So whether you're a history enthusiast, architecture lover, or just an inquisitive traveler, don't miss the chance to explore this royal treasure when in Amsterdam. It's a key piece of the Dutch historical puzzle waiting to be discovered.
Feel free to explore these pages as well:
Netherlands ↗️
And there we have it, dear travelers – a snapshot of Amsterdam's 10 must-visit attractions, a city where history, art, and culture intersect with vibrant city life. From the illustrious works in the Van Gogh Museum and Rijksmuseum to the natural beauty of Vondelpark and the captivating history of Anne Frank House, Amsterdam is a treasure trove waiting to be discovered.
Whether you're navigating the narrow lanes of the Jordaan, swinging 'Over the Edge' at A'DAM Lookout, or immersing yourself in modern art at Moco Museum, each turn in Amsterdam unveils a new surprise. This city welcomes you with a rich tapestry of experiences, guaranteed to leave an indelible imprint on your travel memories.
But remember, Amsterdam isn't just about its landmarks. It's about leisurely canal cruises, biking like a local, tasting delicious stroopwafels, and uncovering hidden gems in its quaint neighborhoods. So, go ahead, explore, indulge, and immerse yourself in everything this wonderful city has to offer.
As we wrap up this guide, I hope that you have found inspiration for your trip. But this is just the beginning, a sneak peek into the magic of Amsterdam. The true essence of this city lies in its ability to make every visitor feel at home, to inspire with its resilience and charm, and to create memories that will last a lifetime. So here's to your Amsterdam adventure – may it be as enchanting and diverse as the city itself.
Safe travels and tot ziens (see you later) in Amsterdam!