Europe, with its rich tapestry of history, geographies, cultures, and stories, has always been a continent that has captivated the hearts and minds of many. From the icy fjords of Scandinavia to the sun-soaked shores of the Mediterranean; from the bustling urban centers like Paris and London to the serene landscapes of the Tuscan countryside – Europe offers a myriad of experiences. To truly understand its depth and diversity, one must dive into its various maps, each presenting a different facet of this incredible continent. Welcome to our extensive collection of Europe maps, a doorway to exploring Europe from multiple dimensions and perspectives. Whether you're a student, traveler, history enthusiast, or just someone looking to understand Europe better, our curated collection promises a journey of discovery and insight.
1. Europe Physical Map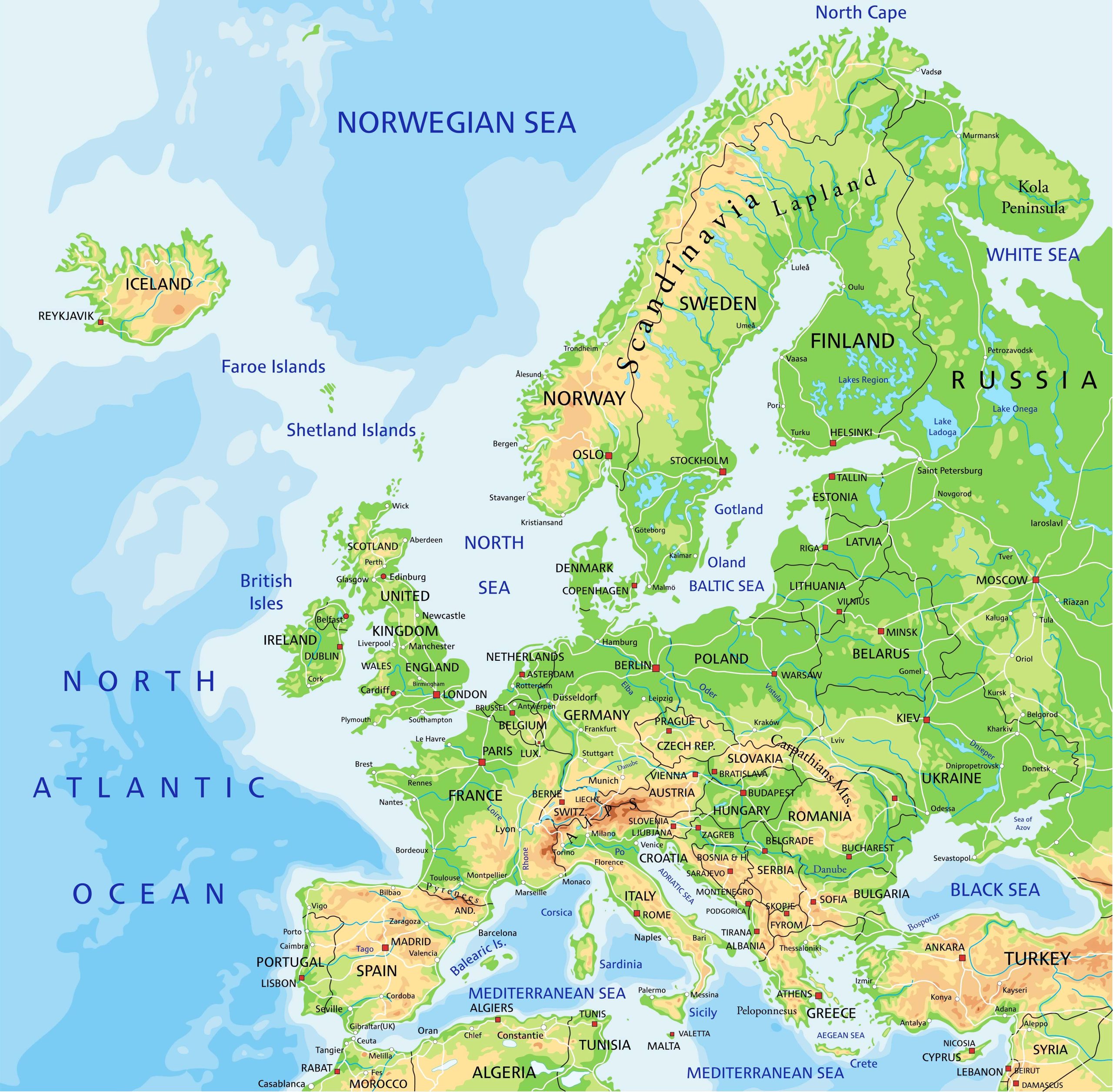 This map represents the physical features of Europe, showcasing its mountains, plains, and rivers. It provides an overview of the landforms and major bodies of water, allowing you to understand the continent's natural landscape.
---
2. Europe Political Map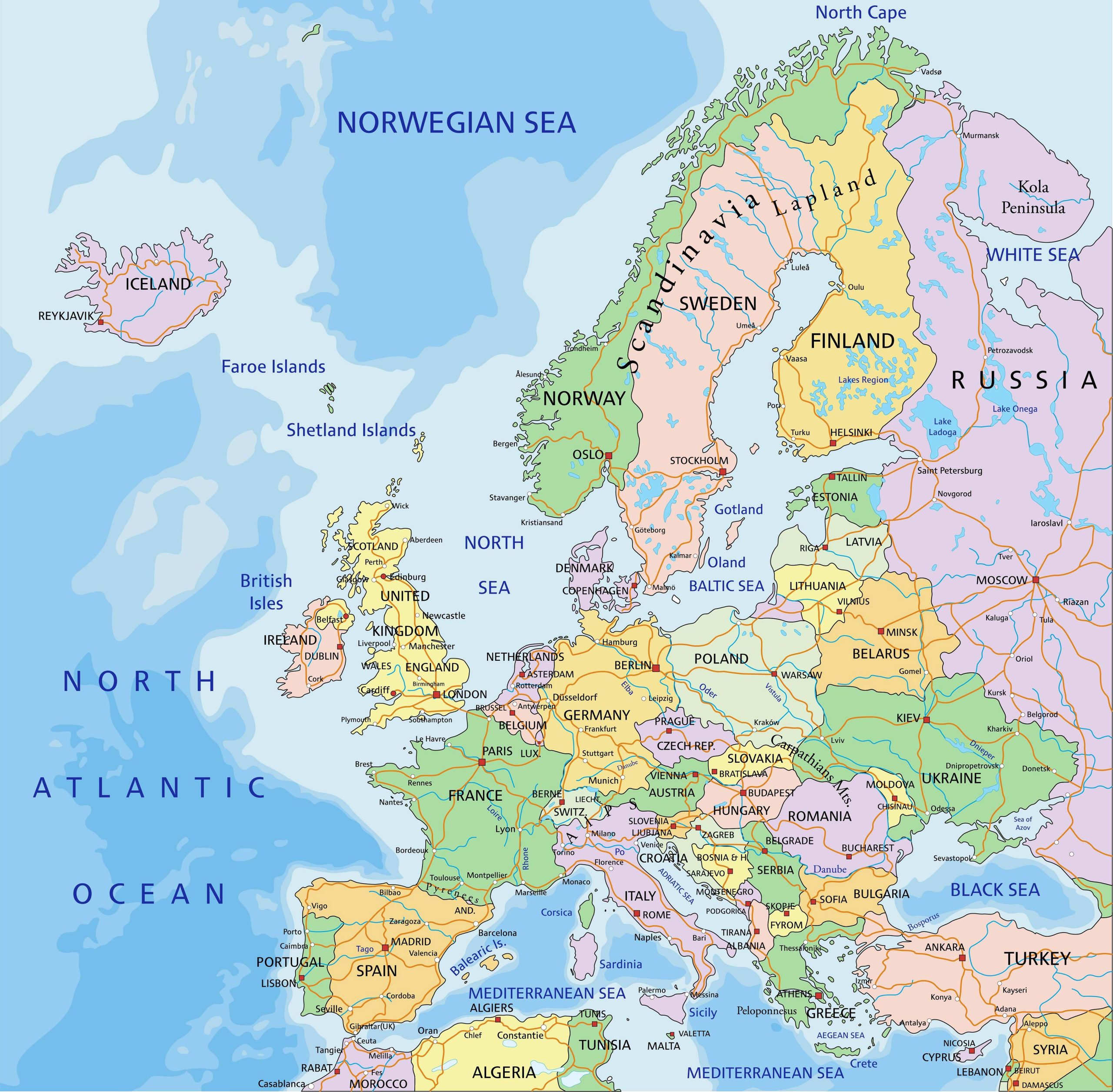 Dive into the territories and borders with our political map. This map displays the countries of Europe and their boundaries, providing a clear image of the nation-states.
---
3. Europe Topographic Map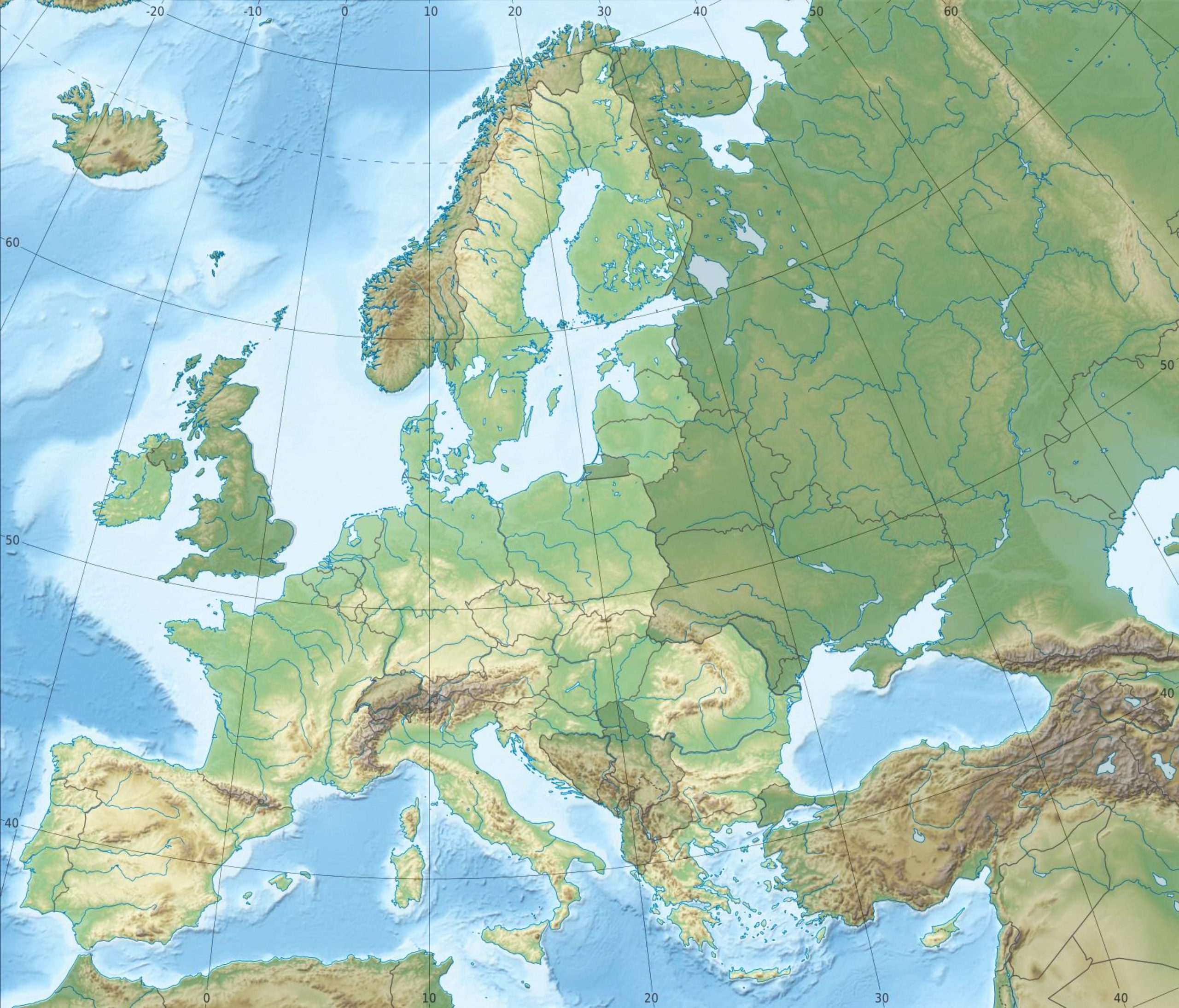 Ideal for hikers and explorers, our topographic map highlights the elevations and depressions in Europe, giving you a detailed look at its terrains.
---
4. Europe Geological Map
For those interested in the Earth's crust, the geologic map shows the rock formations and structures across Europe.
---
5. Countries, Capitals and Major Cities of the Europe Map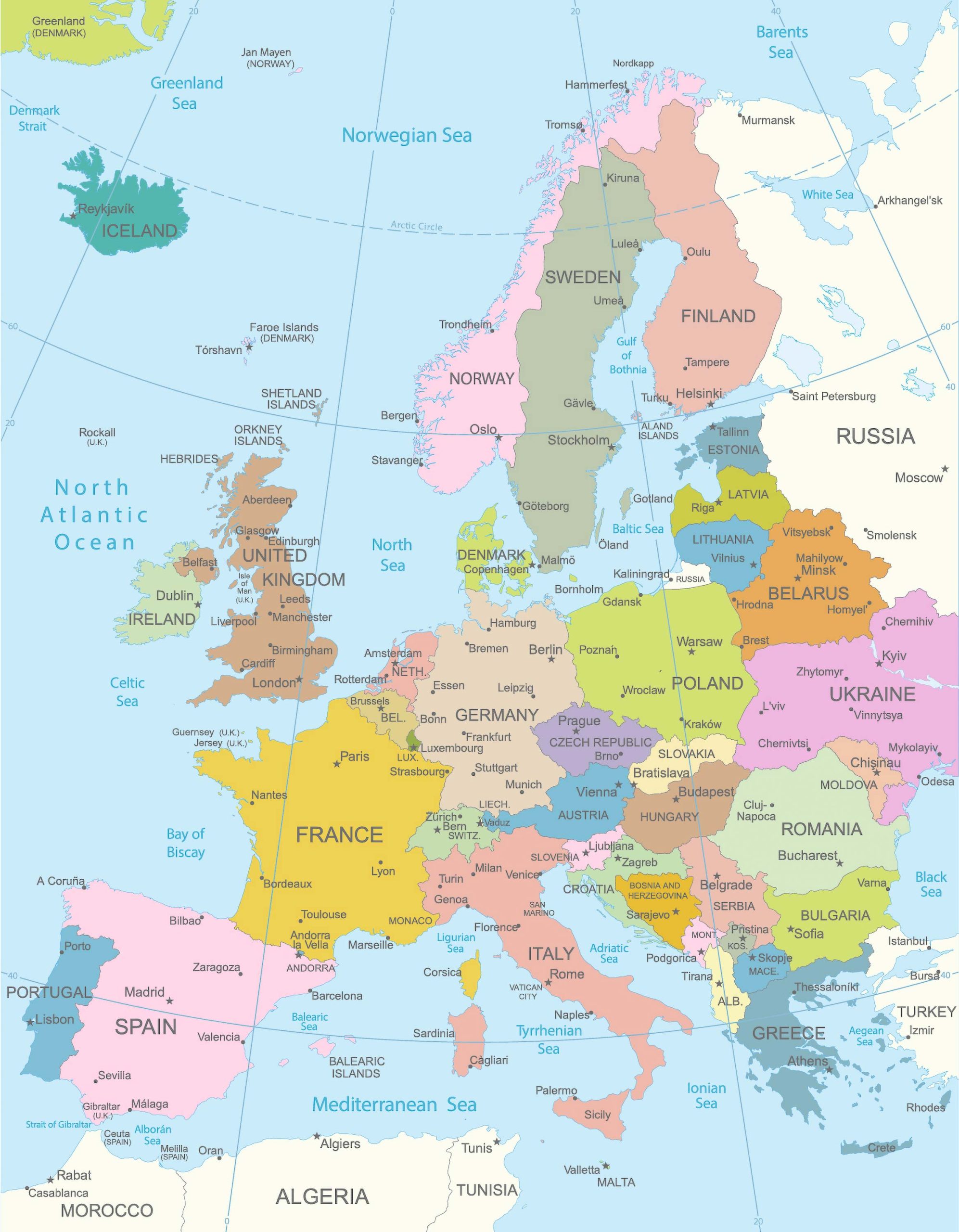 Delve into our detailed map of Europe, showcasing each country's capital alongside its major cities for a comprehensive understanding of the continent's geopolitical landscape.
---
6. Europe Regions Map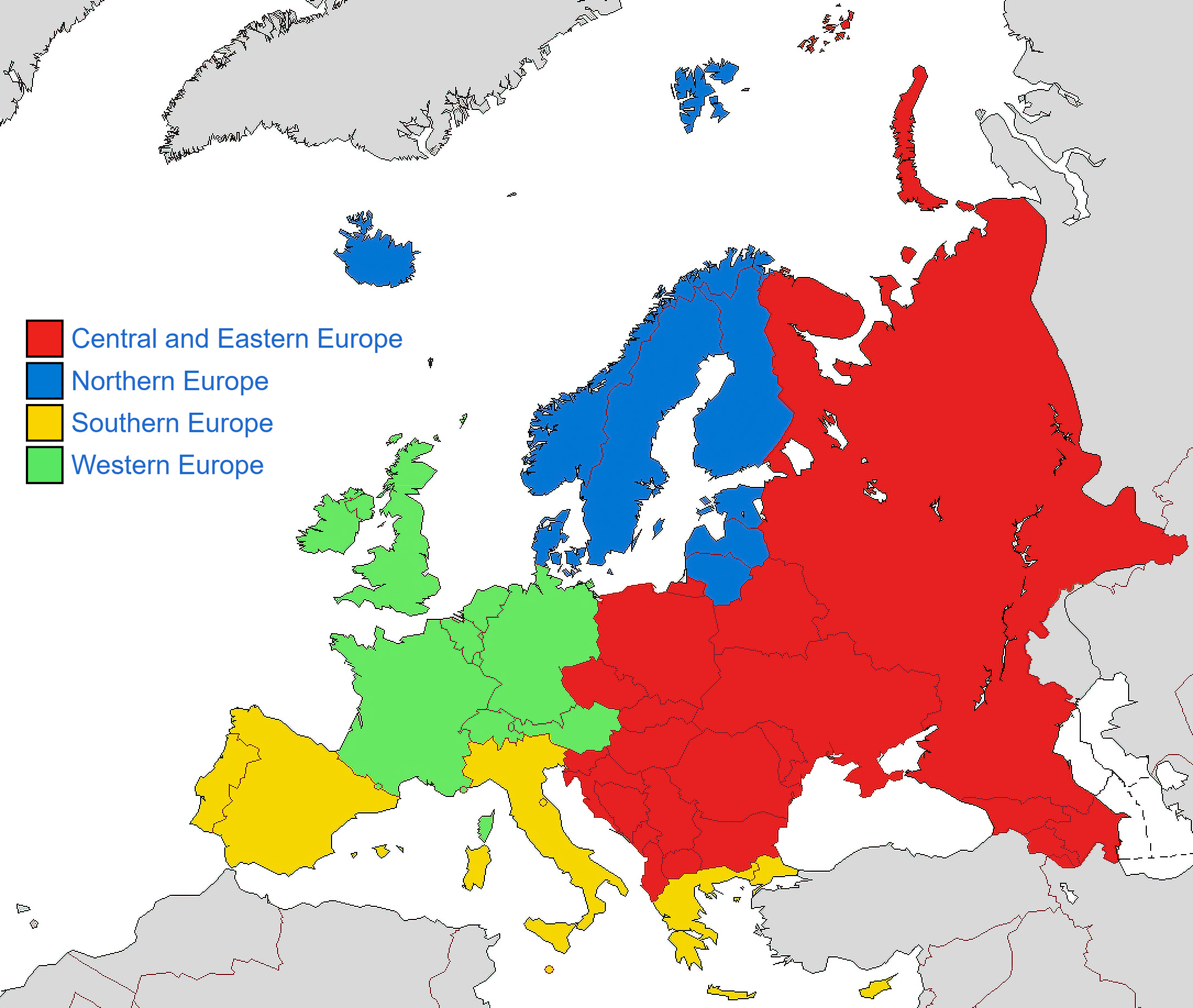 Europe is not just about countries; it's about regions. This map illustrates Europe's diverse regions and their distinct characteristics.
---
7. Europe Subregions Map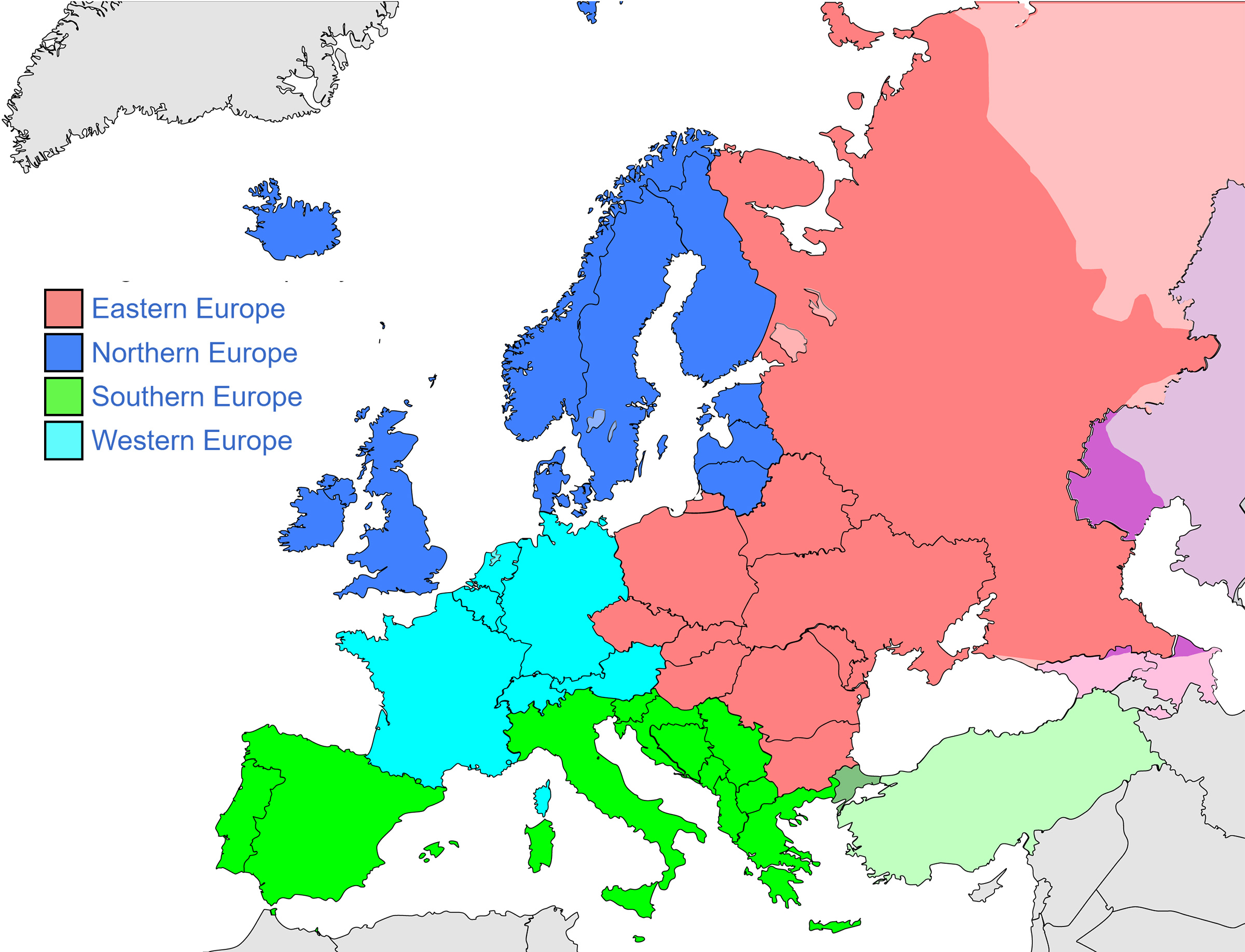 ---
8. Europe Blank Map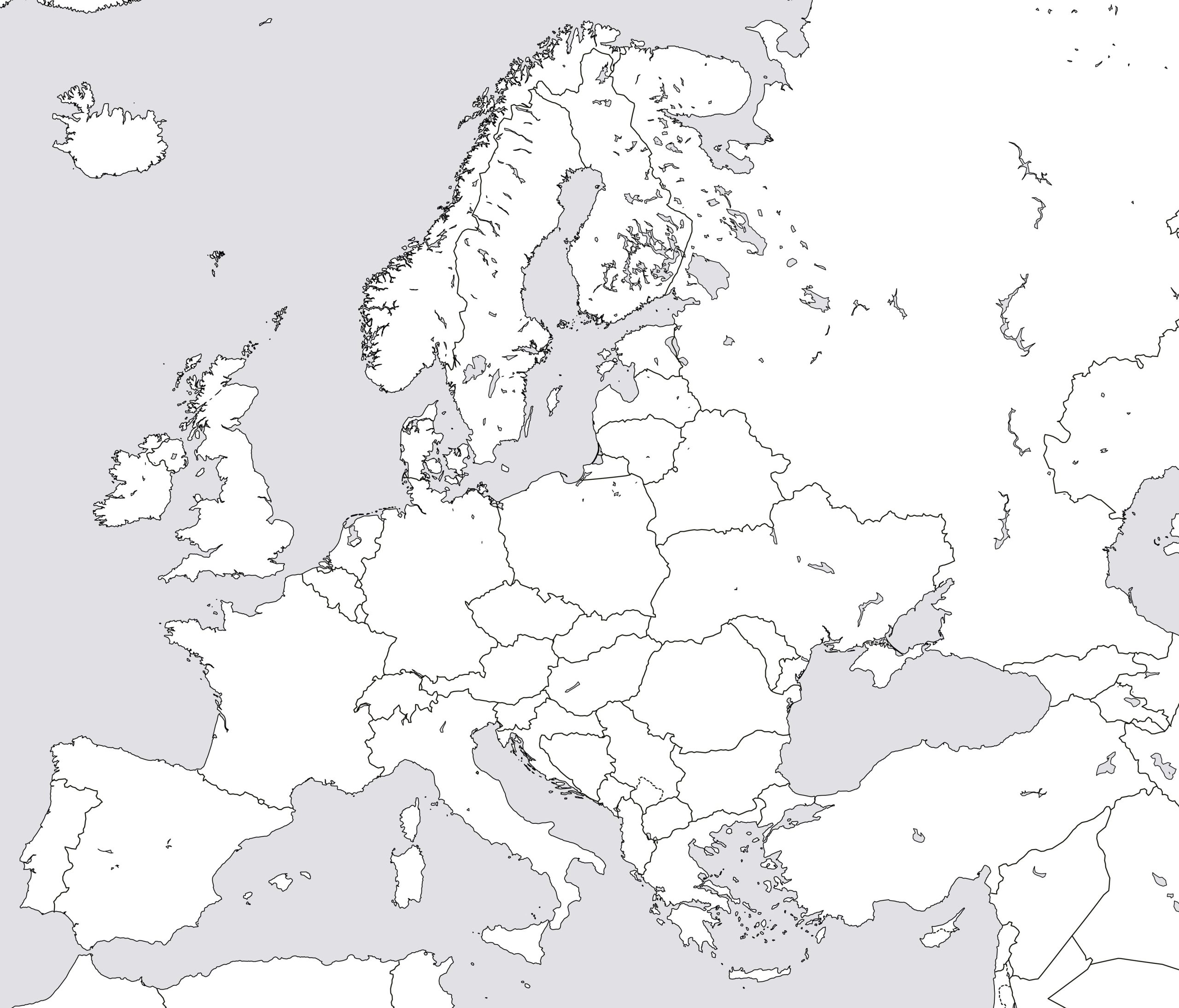 A canvas for students, educators, and anyone eager to test their geographical knowledge.
---
9. European Colonial of North America Map (1750)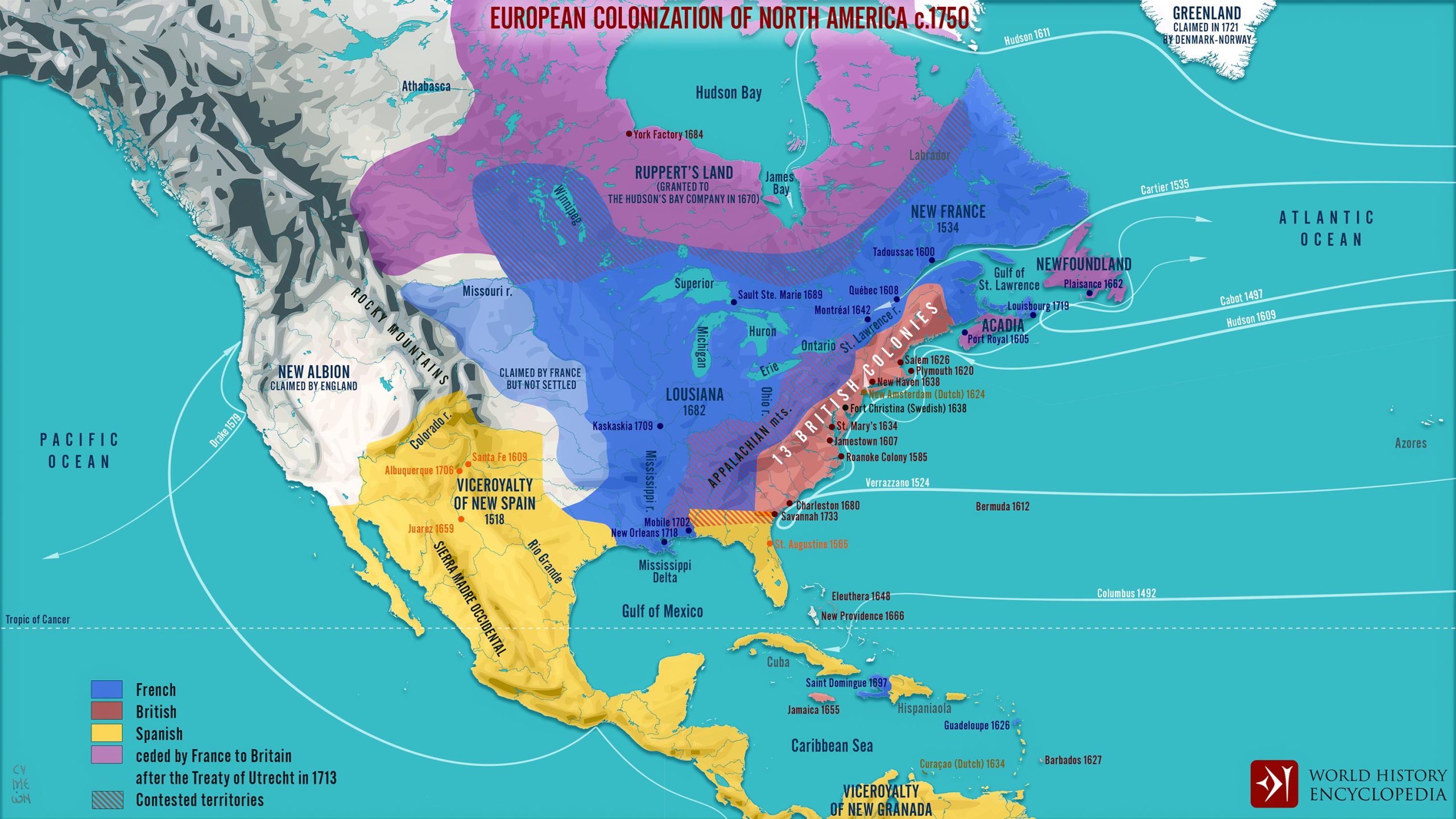 ---
10. Europe Relief Map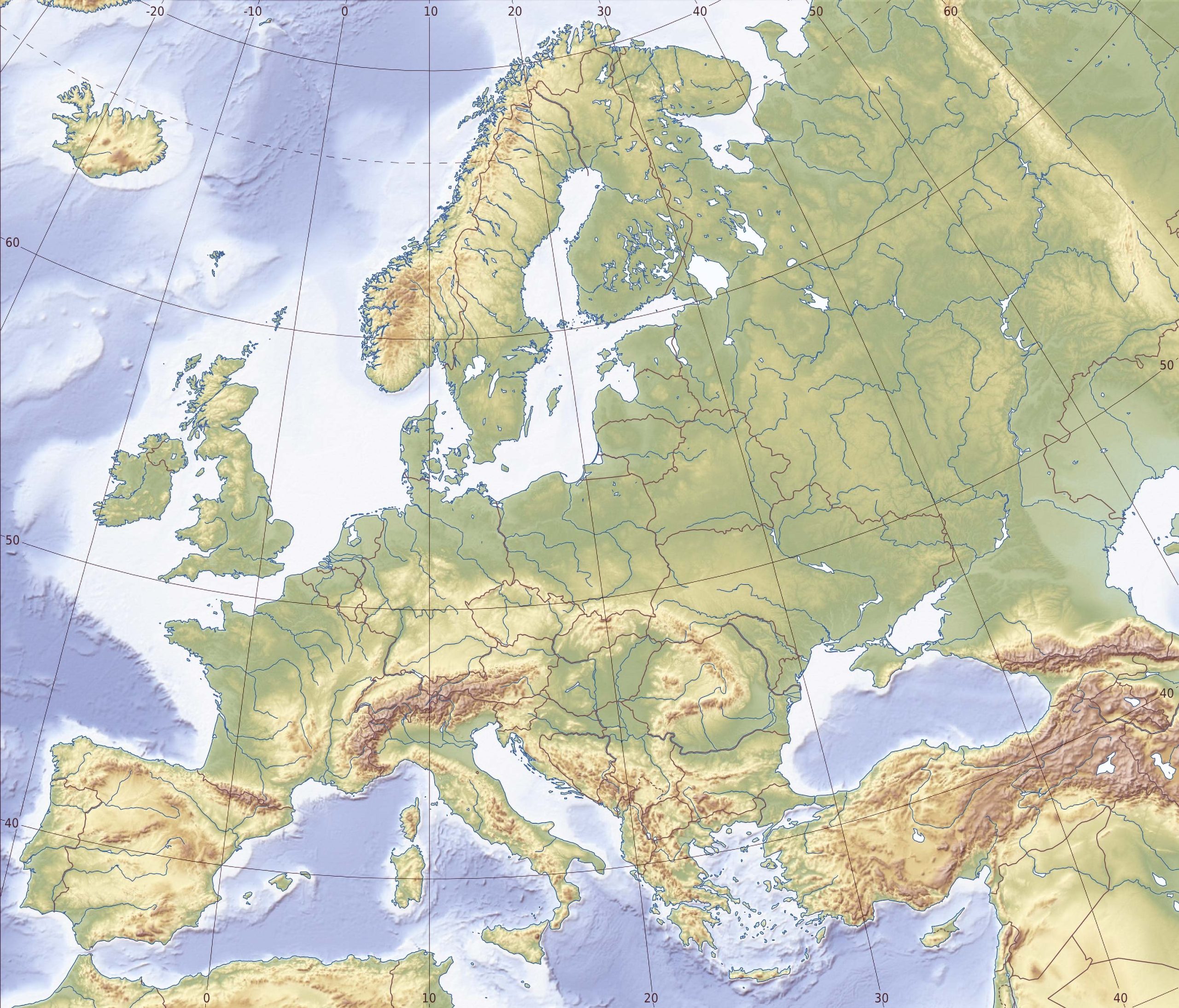 A visually appealing representation, the relief map uses shading to illustrate the elevations and landforms of Europe.
---
11. Europe Water (Hydrogeology) Map 2023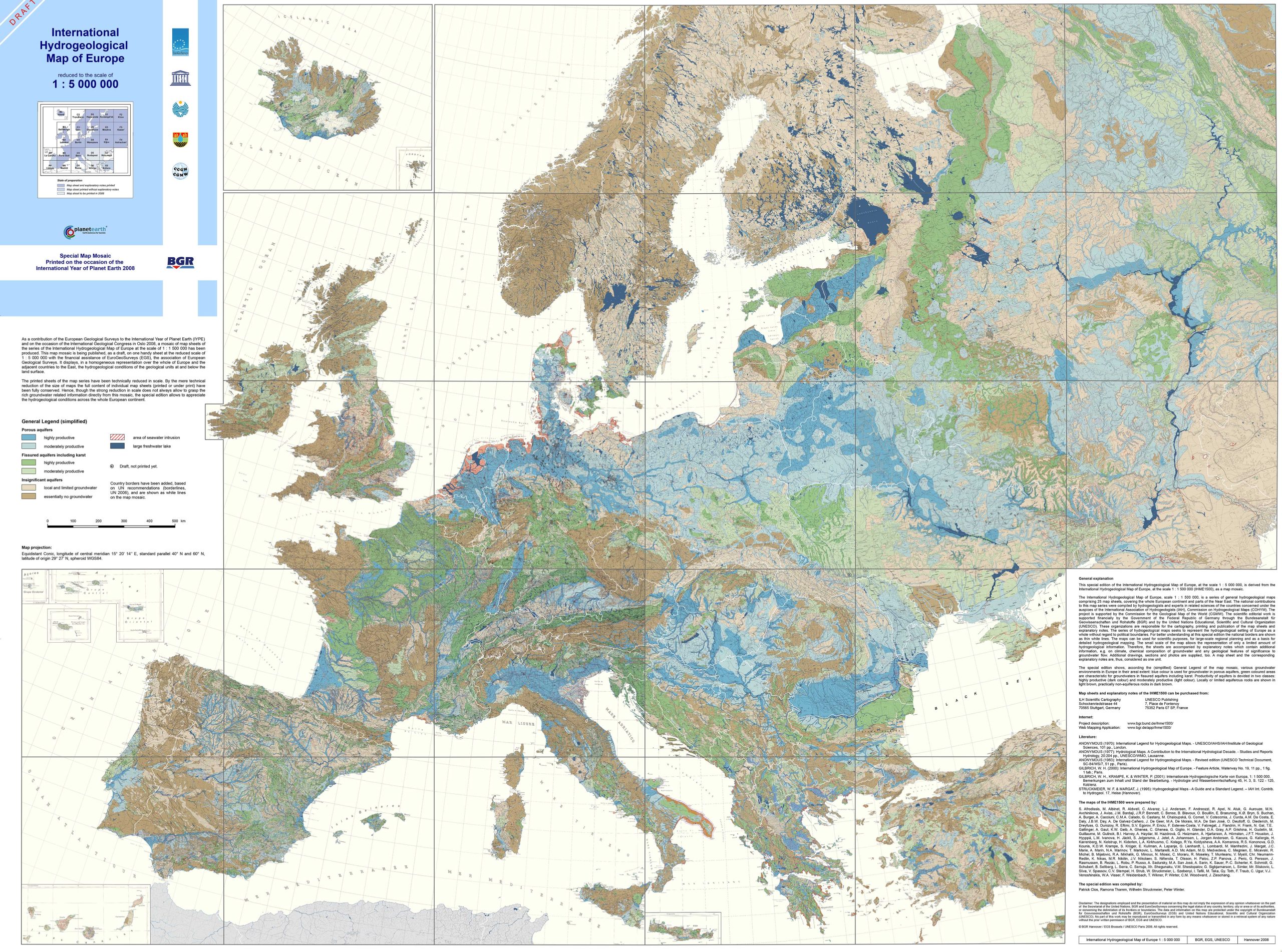 Discover the intricate waterways and hydrogeological features of the continent with our 2023 Europe Water (Hydrogeology) Map, offering a deep dive into the region's aquatic ecosystems and resources.
---
12. Europe Historical Map (Byzantine Empire – 1000 AD)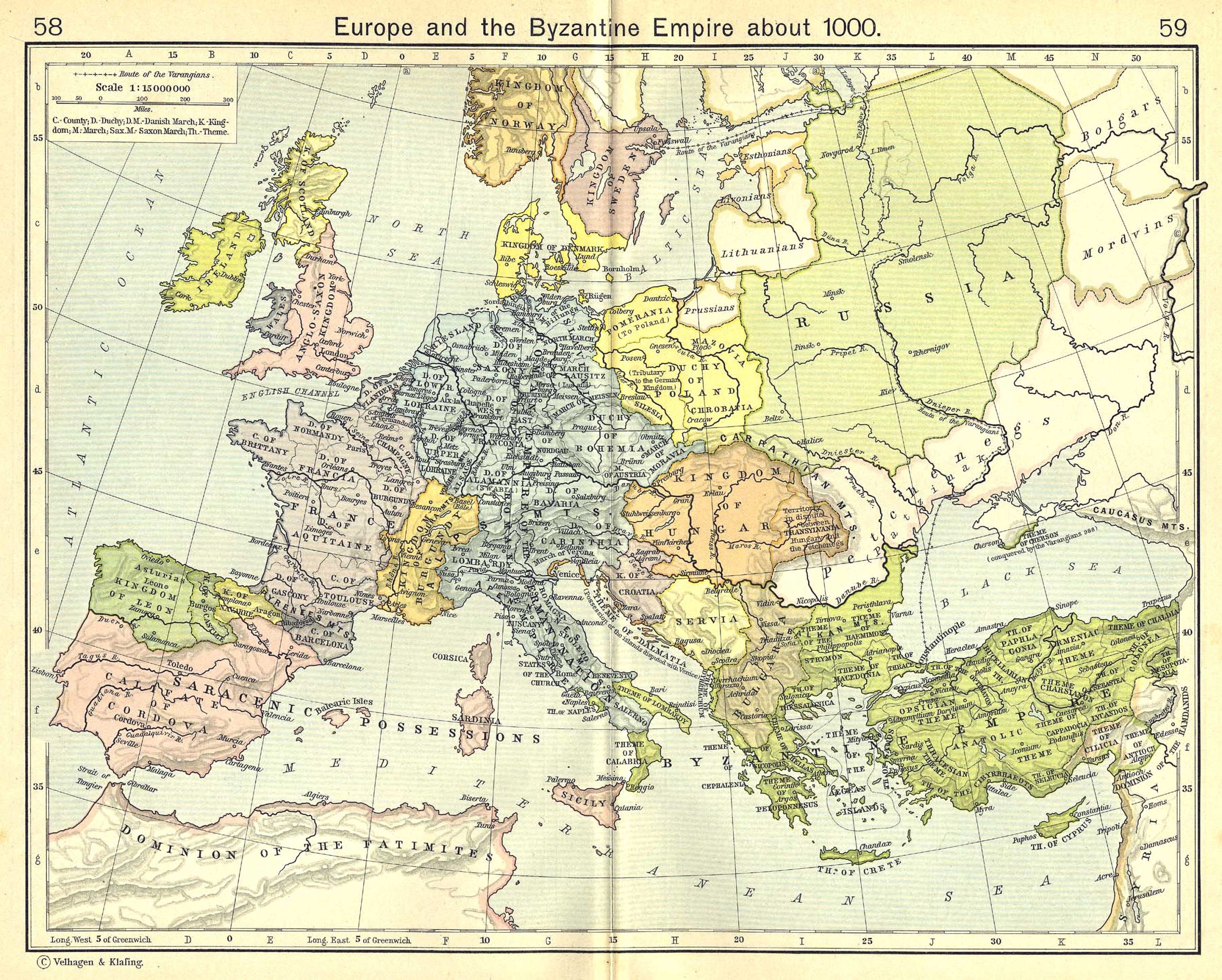 Comprehensive Map of Europe, Highlighting the Byzantine Empire's Extent and Territories Circa 1000 AD.
---
13. Europe Historical Map (1925)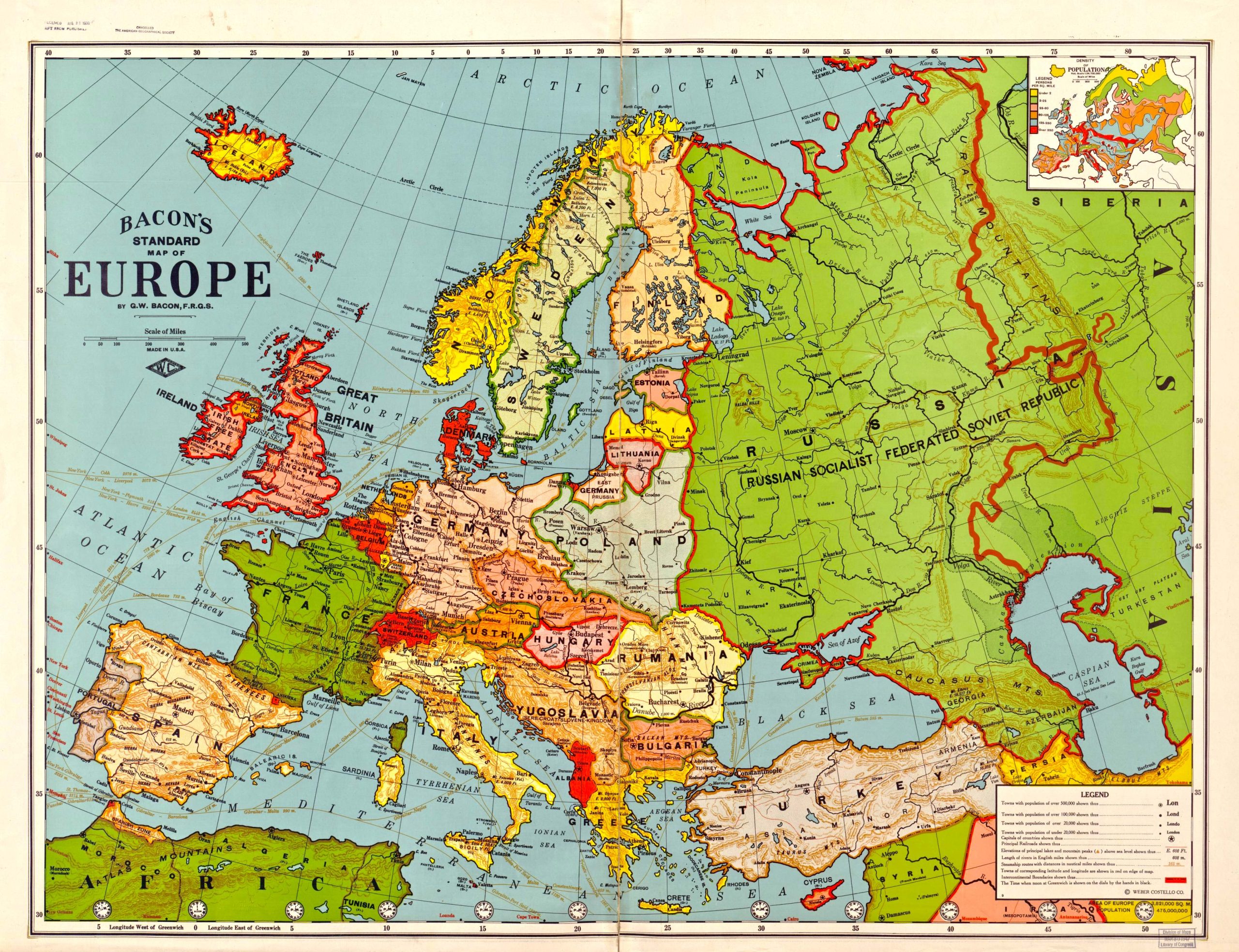 Step back in time and explore the geopolitical intricacies of the continent with our Europe Historical Map from 1925, capturing a pivotal era of transformations and alliances.
---
14. Europe Countries by GDP (PPP) Map (2020)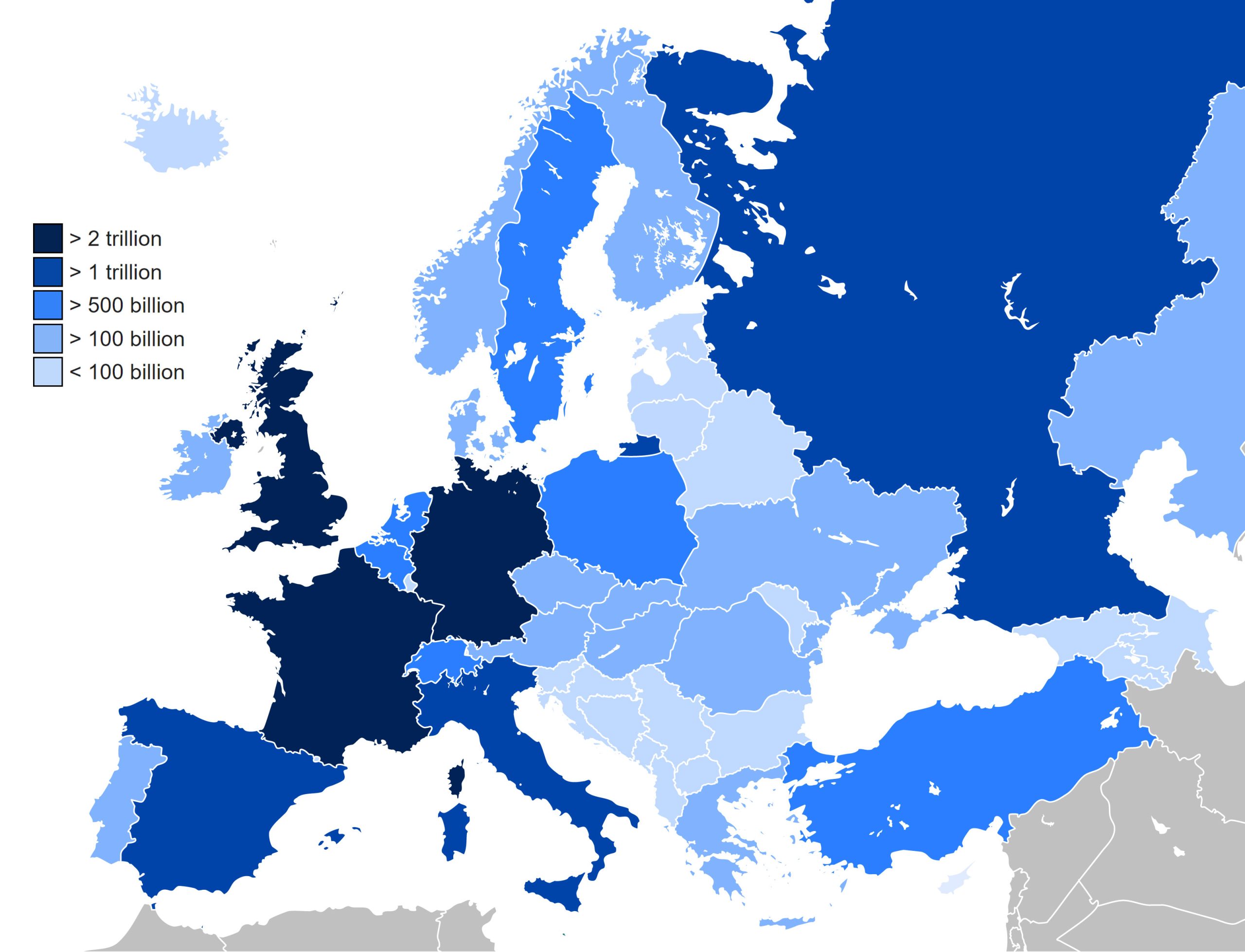 Grasp the economic powerhouses, their prosperity scales, and contrasts across the continent.
---
15. Europe Climate Map (1980-2016)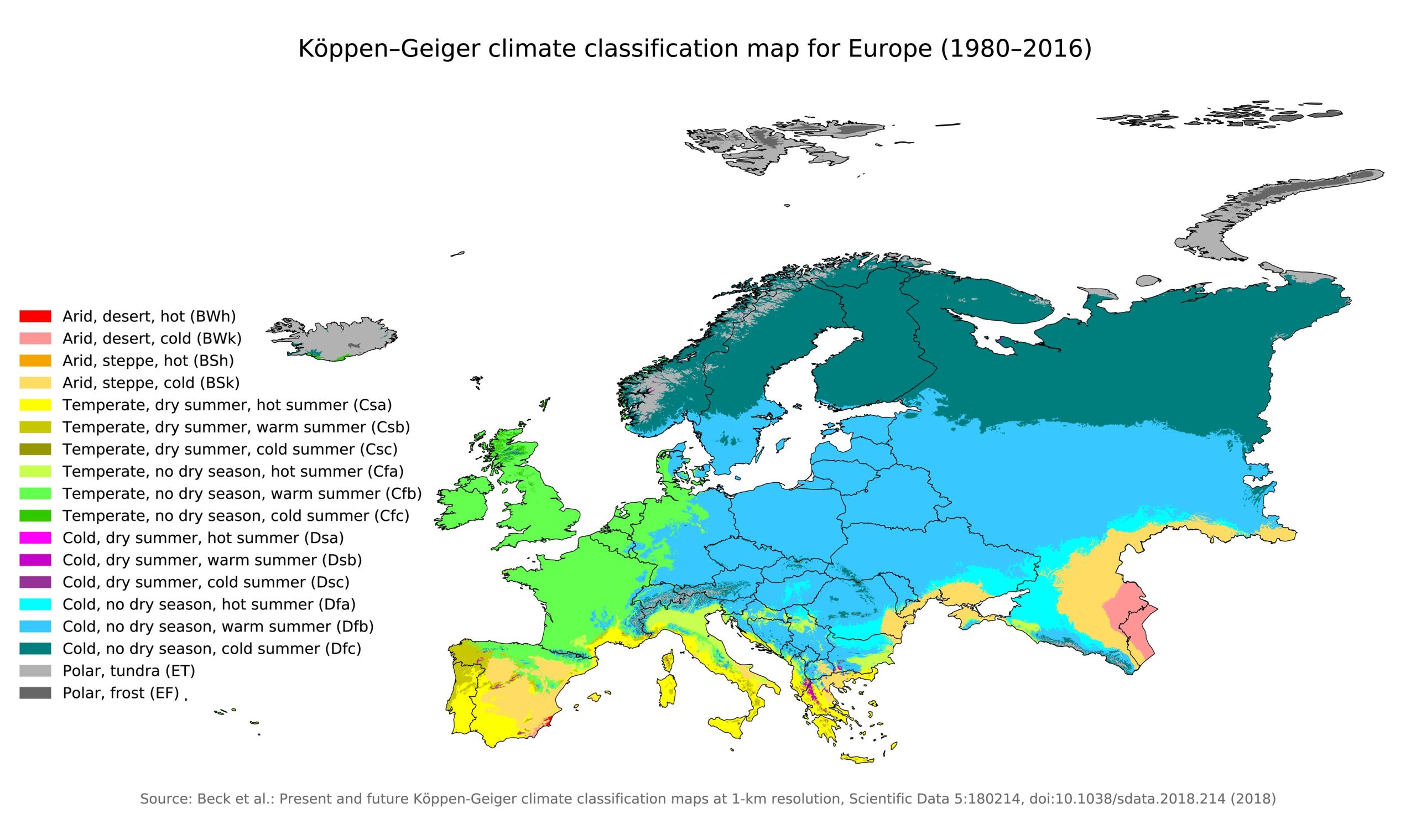 Understand the varying climatic conditions across Europe, from the Mediterranean warmth to the Nordic cold, with our detailed climatic map.
---
16. Europe Flag Map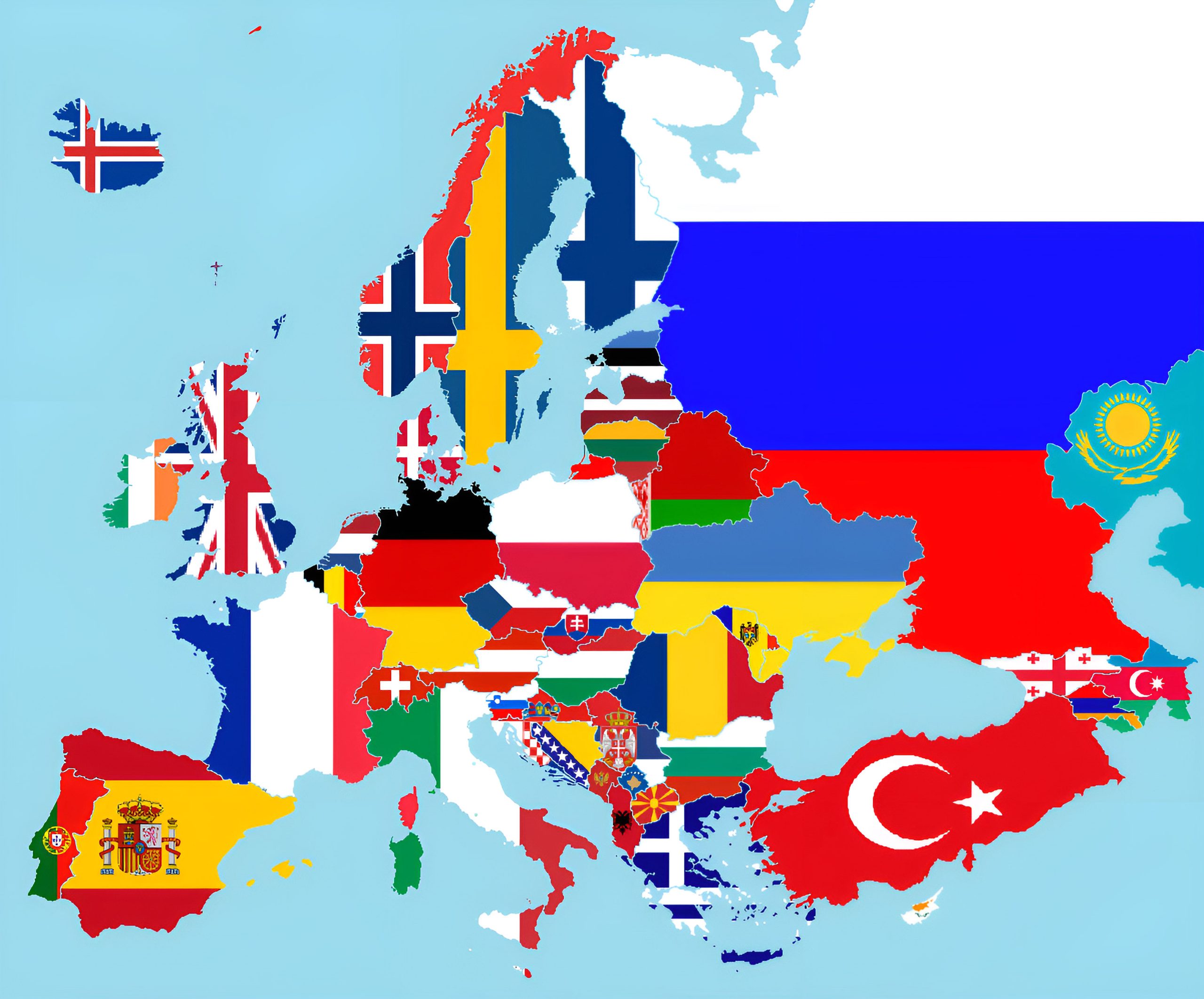 Experience a burst of colors as each country in Europe is represented by its unique flag on this map.
---
17. Europe Travel (Tourist) Map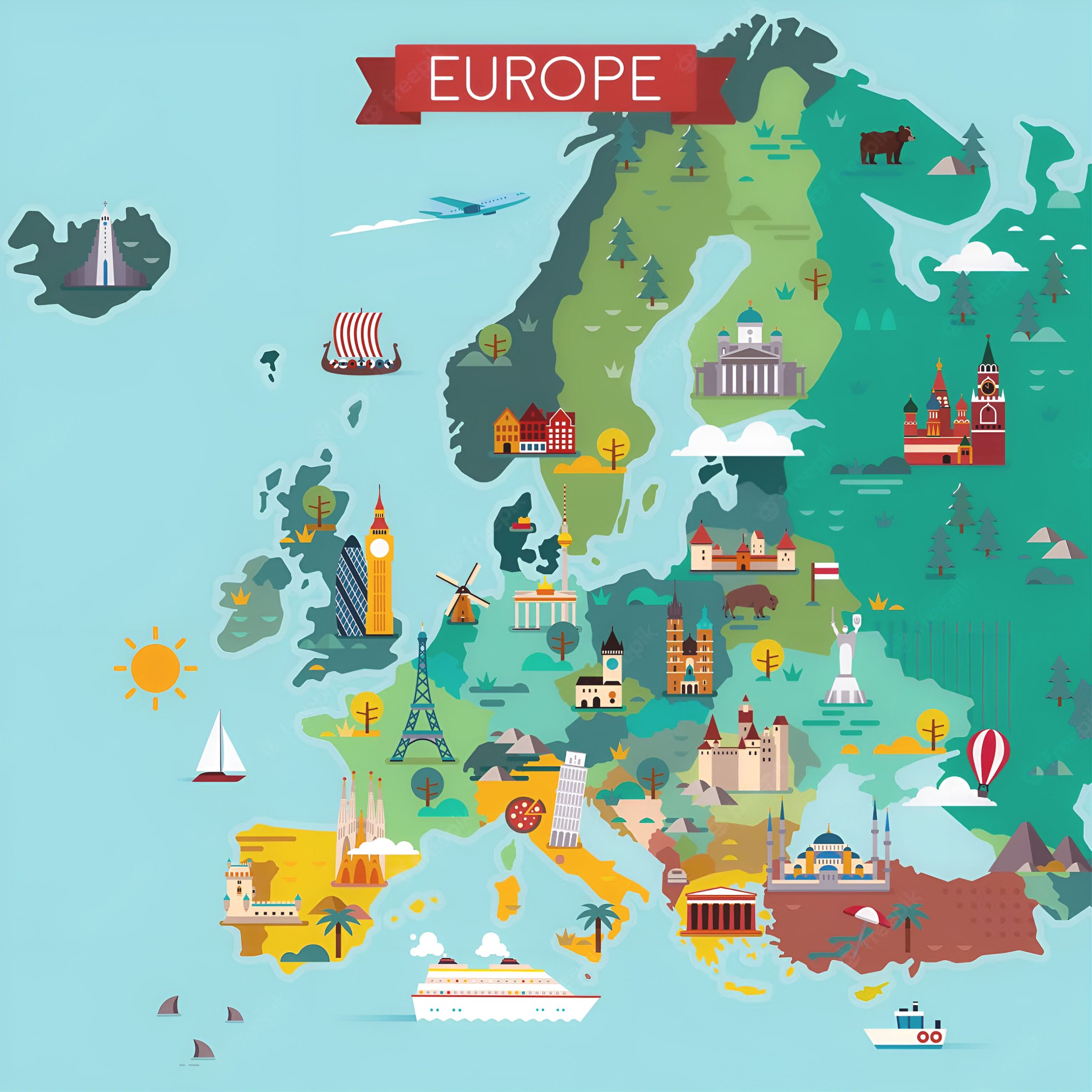 Curated for travelers, this map highlights popular tourist attractions, must-visit sites, and hidden gems in Europe.
---
18. Europe Earth Satellite 3D Map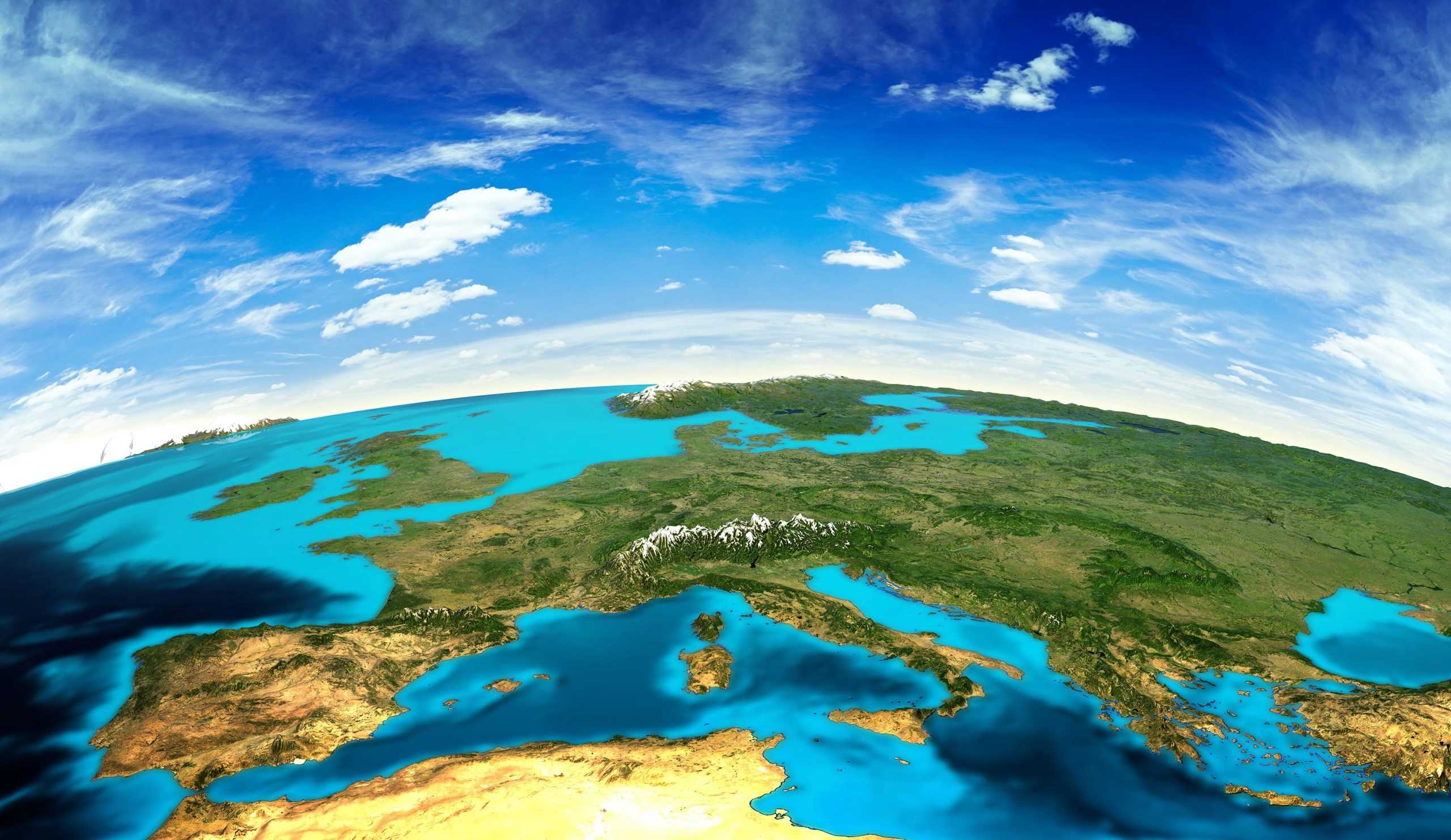 Experience a digital elevation model, offering a mesmerizing 3D visualization satellite of Europe's terrains.
---
19. Mediterranean Sea Map
Navigate the azure waters and diverse coastlines with our map of the Mediterranean Sea, detailing the adjacent countries and their unique geographical juxtapositions.
Feel free to explore these pages as well:
Every map is a story, a narrative of human endeavor, natural beauty, and cultural evolution. As you explore the many maps of Europe featured in this collection, you are not just seeing lines and colors but are immersing yourself in millennia of history, innovation, conflict, and unity. From the linguistic diversity that whispers tales of ancient migrations and conquests to the intricate transit systems that narrate modern-day connectivity and progress, Europe's maps are a testament to its enduring spirit and ever-evolving identity. So, whether you're planning a trip, conducting research, or indulging in armchair travel, let these maps be your compass. Dive deep, let your curiosity be your guide, and embark on a journey through the multifaceted heart of Europe. Remember, every exploration begins with a single map, and this collection offers many gateways to wonder.