The African continent, vast and diverse, has always been a tapestry of histories, cultures, geographies, and mysteries waiting to be explored. Over the ages, cartographers and travelers have attempted to capture its essence, and while it's true that no single map can encapsulate all its wonders, our collection aspires to offer a multifaceted glimpse into this enigmatic land.
From the dunes of the Sahara to the vibrant streets of Cape Town, from ancient kingdoms to modern cityscapes, this guide promises a comprehensive look at Africa as you've never seen it before.
1. Africa Physical Map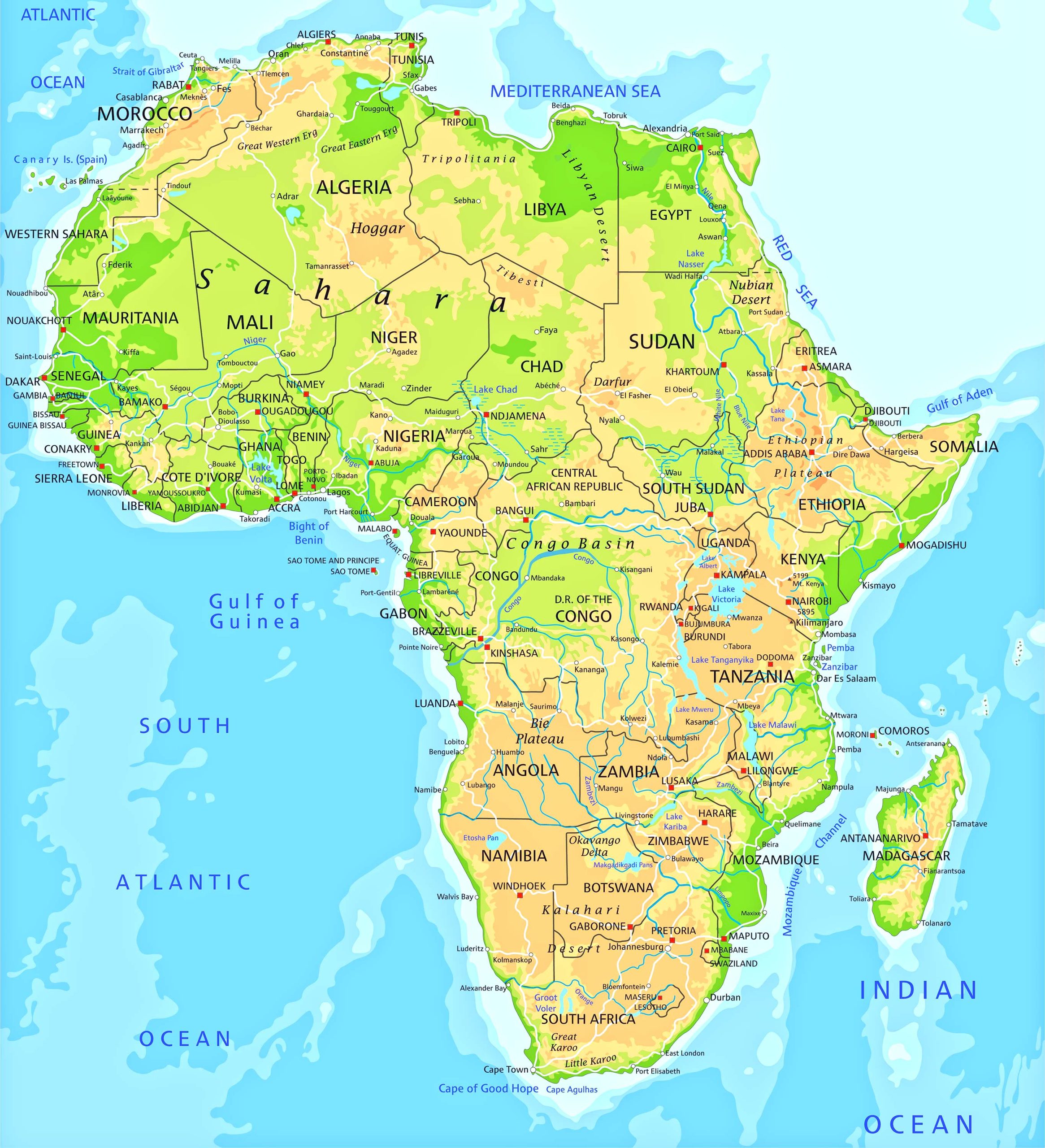 A look at the geographical features—mountains, valleys, rivers, and deserts—that define the continent's landscape. The vast Sahara, the winding Nile, the majestic Mount Kilimanjaro—Africa in its raw, natural glory.
---
2. Africa Political Map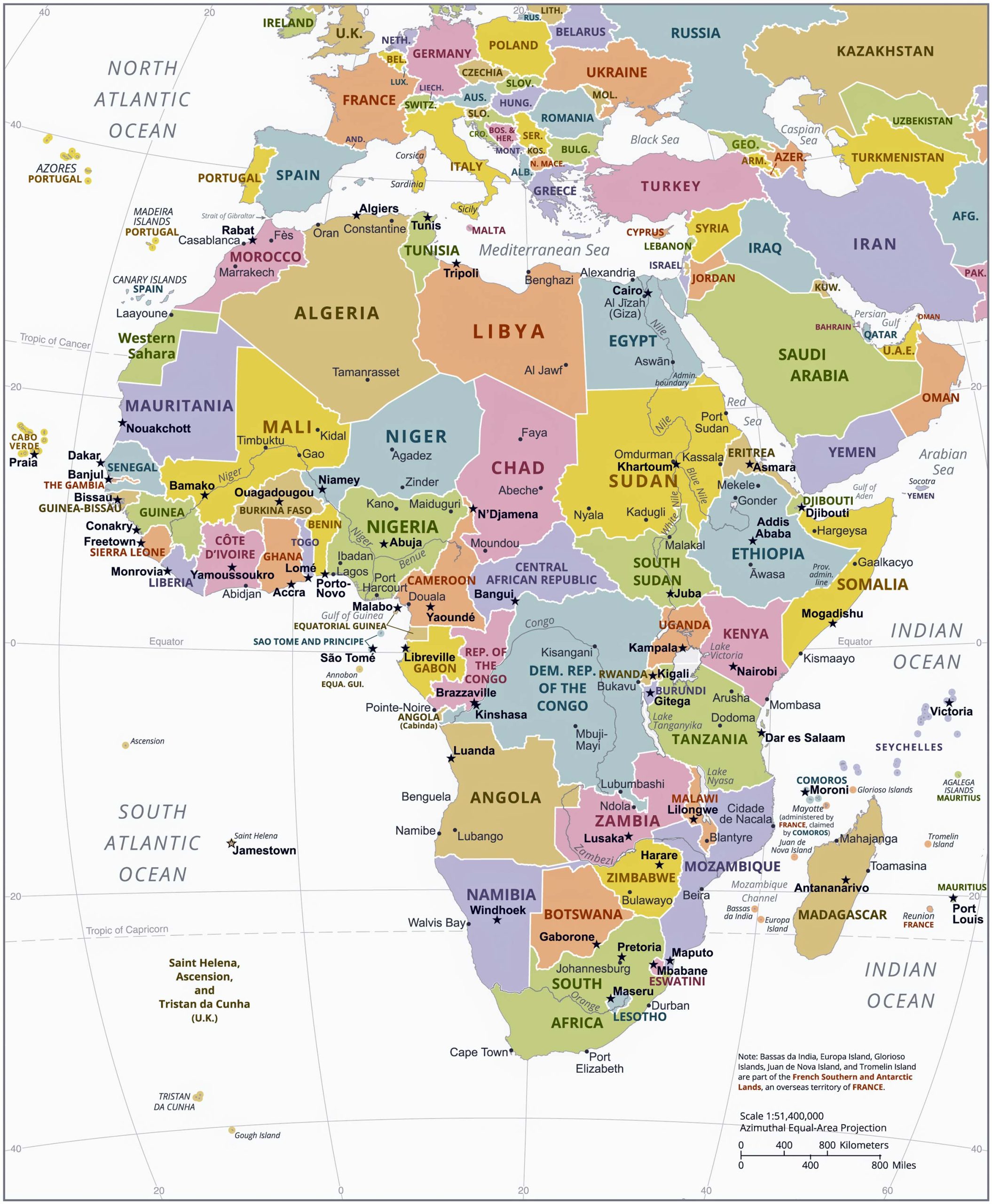 Delineating countries, capitals, and major cities, this map sheds light on the territorial divisions and boundaries within Africa.
---
3. Africa Topographic Map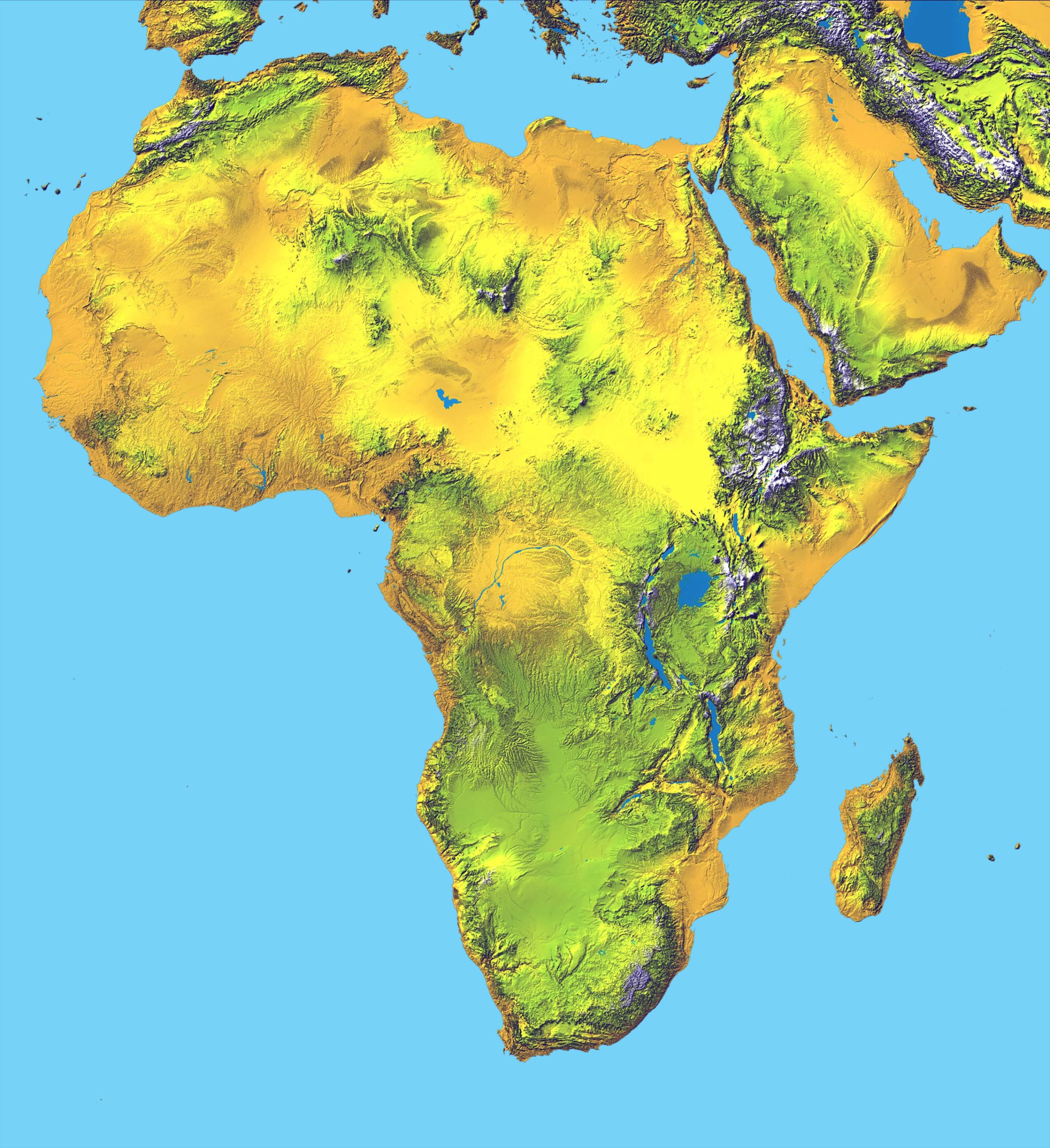 This intricate representation captures the elevation and contour patterns of the terrain, perfect for explorers and hikers.
---
4. Africa Geological Map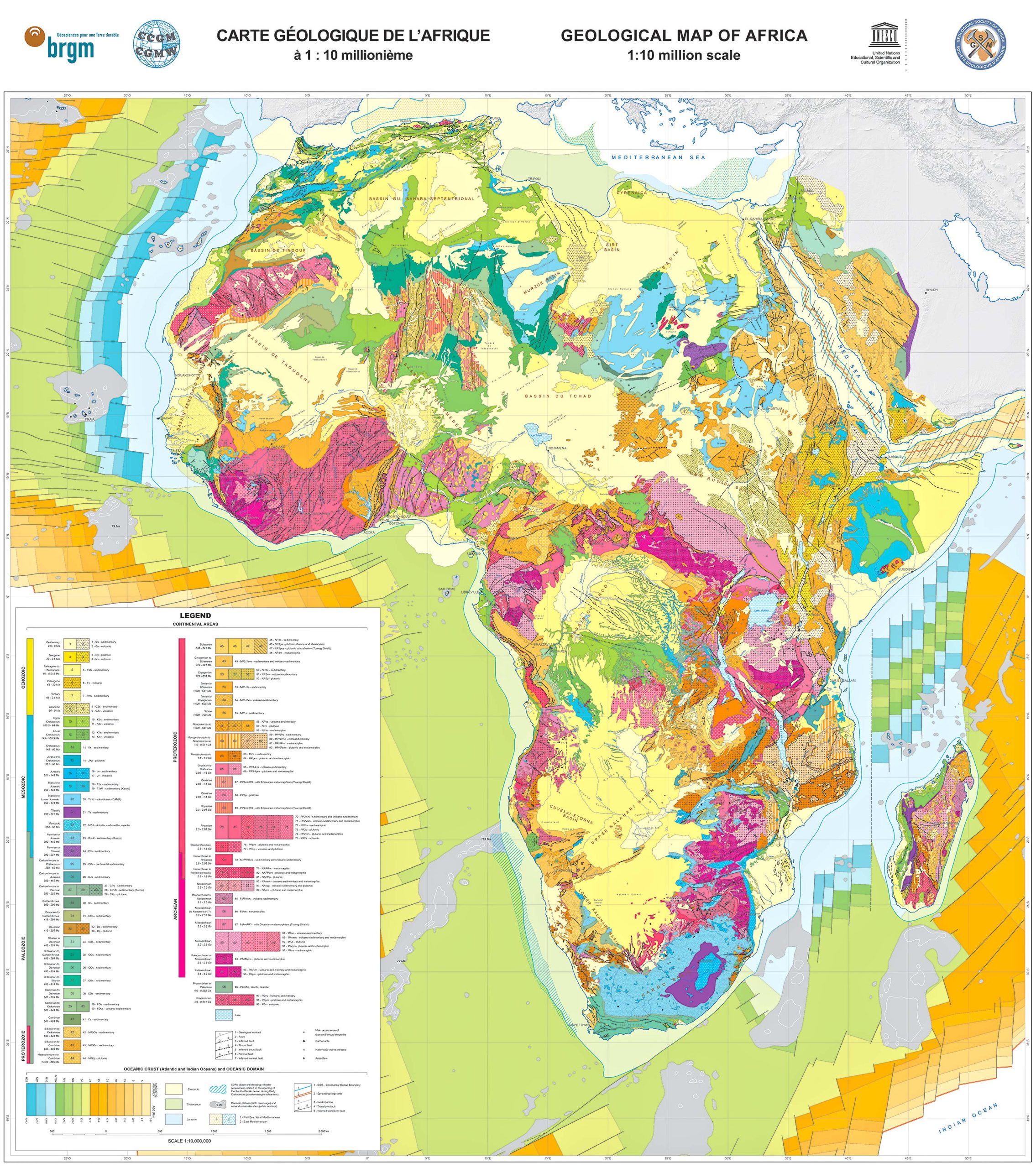 Venture into the earth's layers and understand the rock formations and structures that underlie this vast land.
---
5. Countries, Capitals and Major Cities of the Africa Map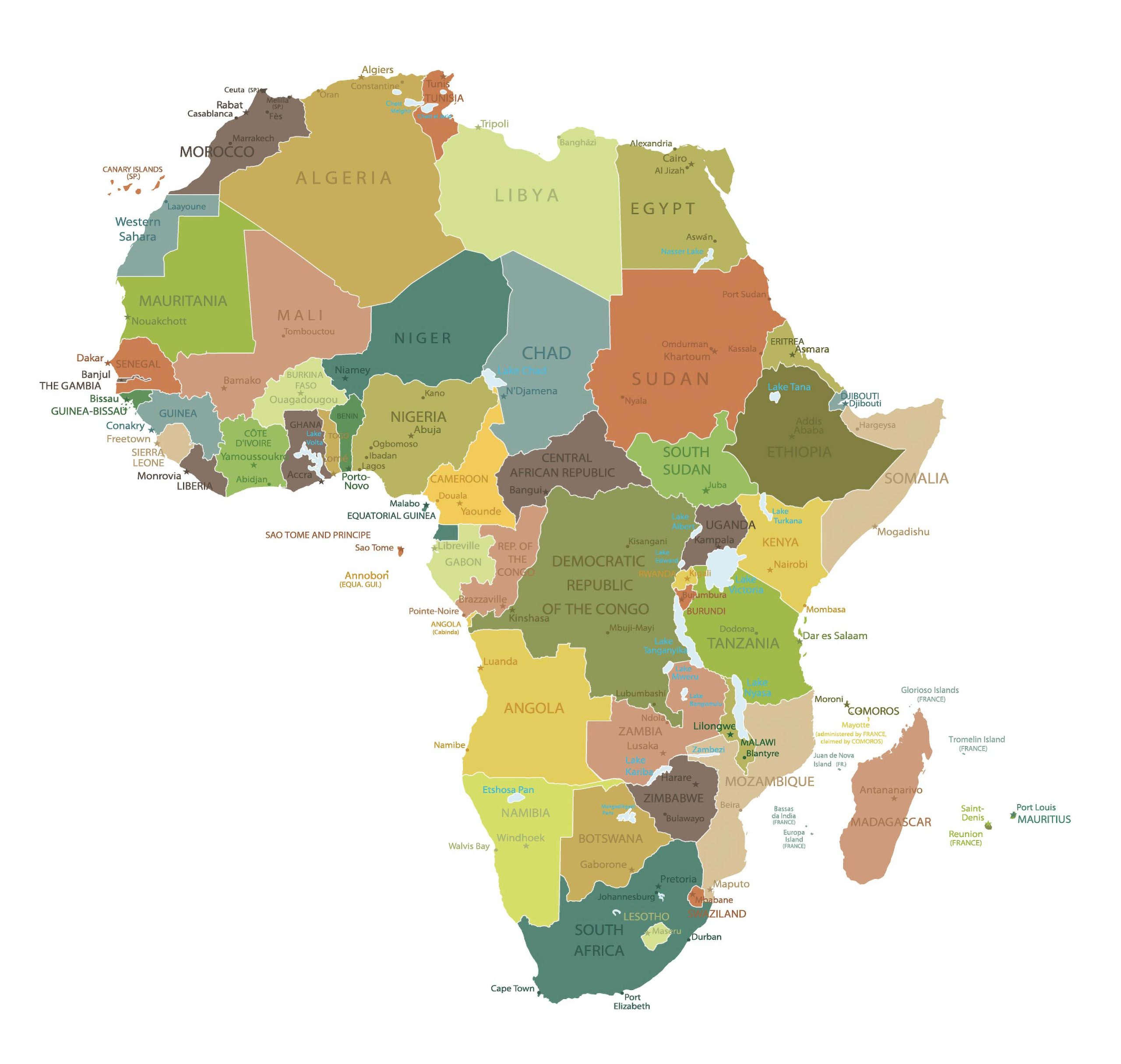 Africa, the world's second-largest continent, boasts 54 countries, each with its unique history, culture, and vibrancy. Navigating its vast landscapes can be a thrilling journey, and understanding the geopolitical divisions can enhance that experience.
---
6. Africa Regions Map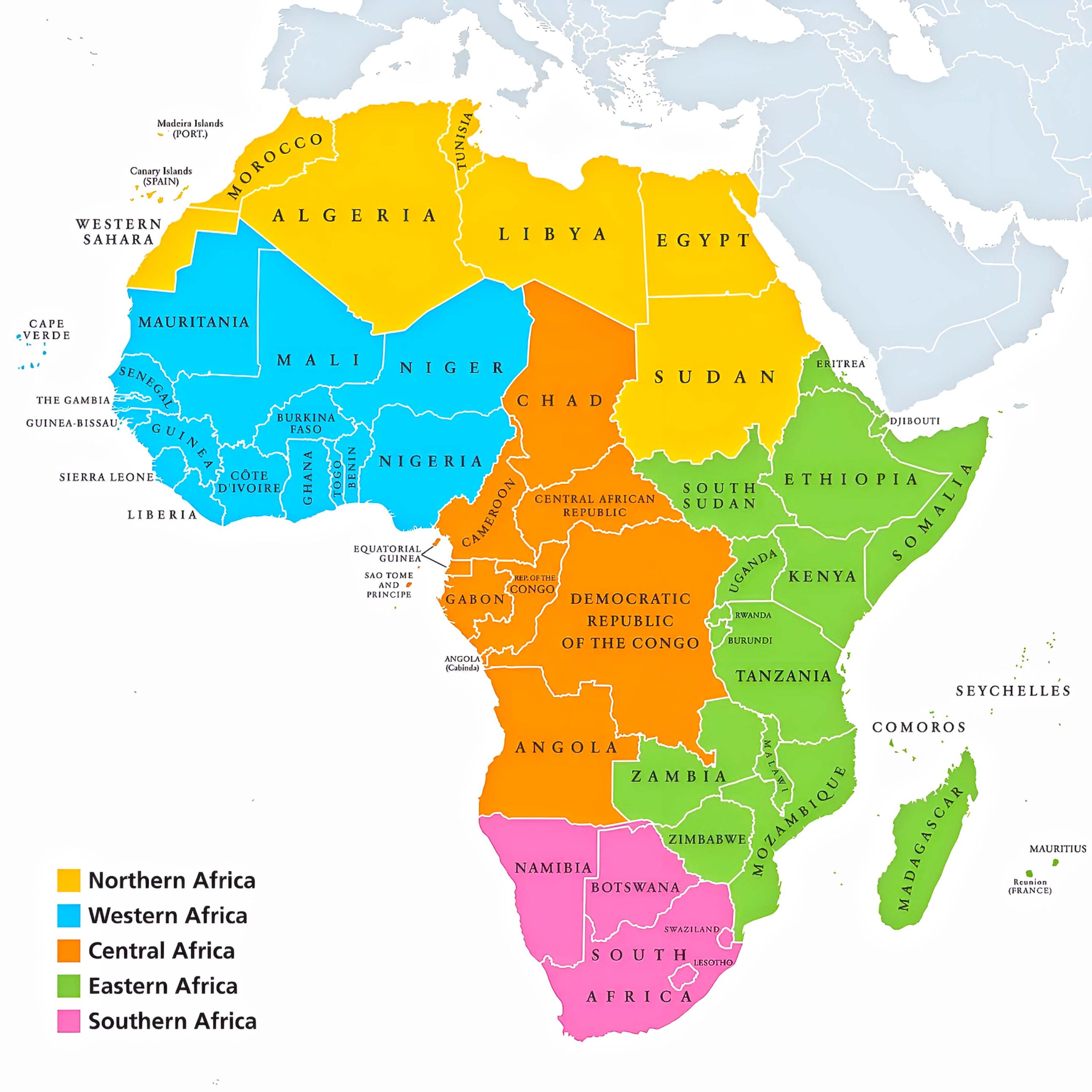 A focus on Africa's cultural, economic, or geographical regions, emphasizing shared characteristics and identities.
---
7. Africa Blank Map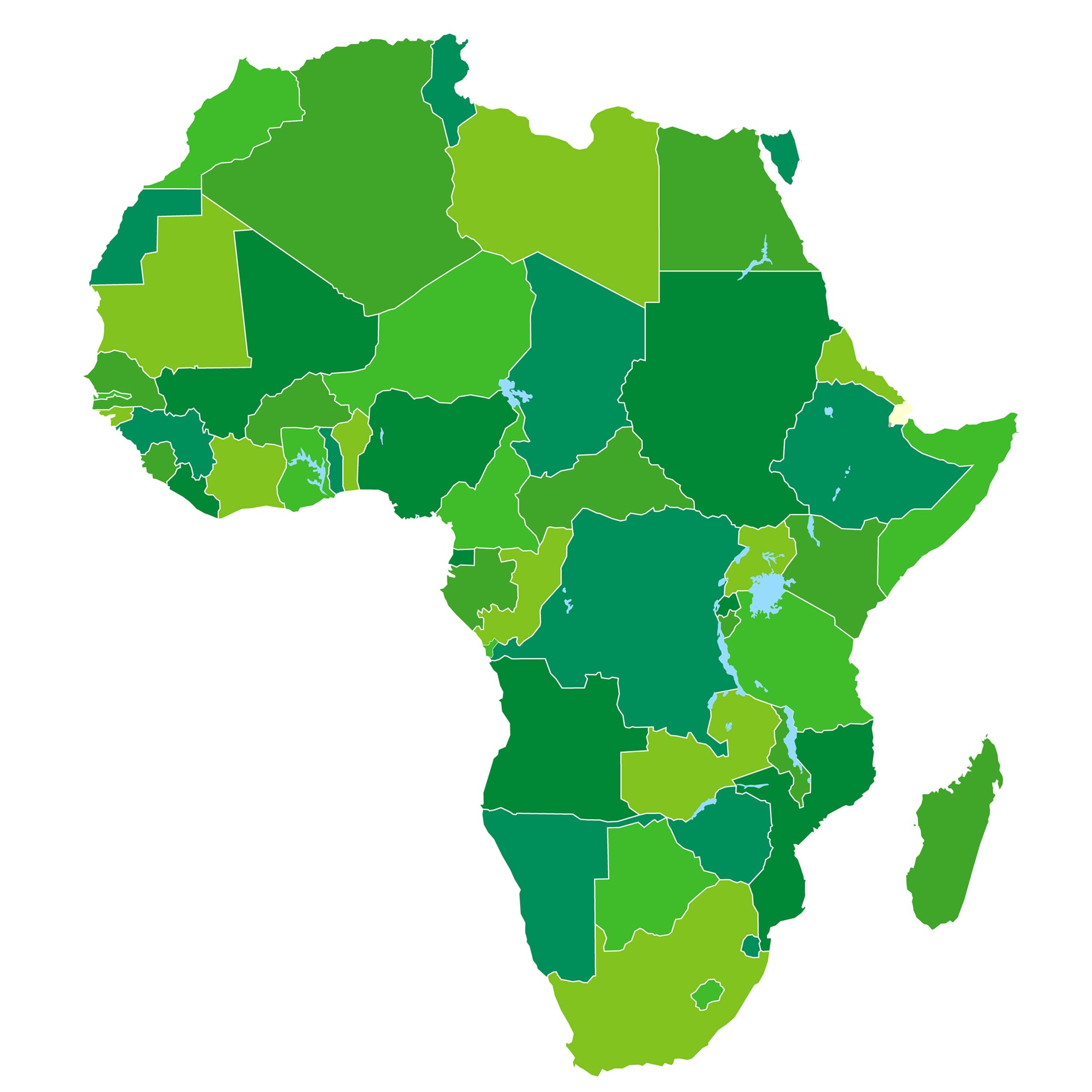 ---
8. African Colonial Map 1939 (European Control)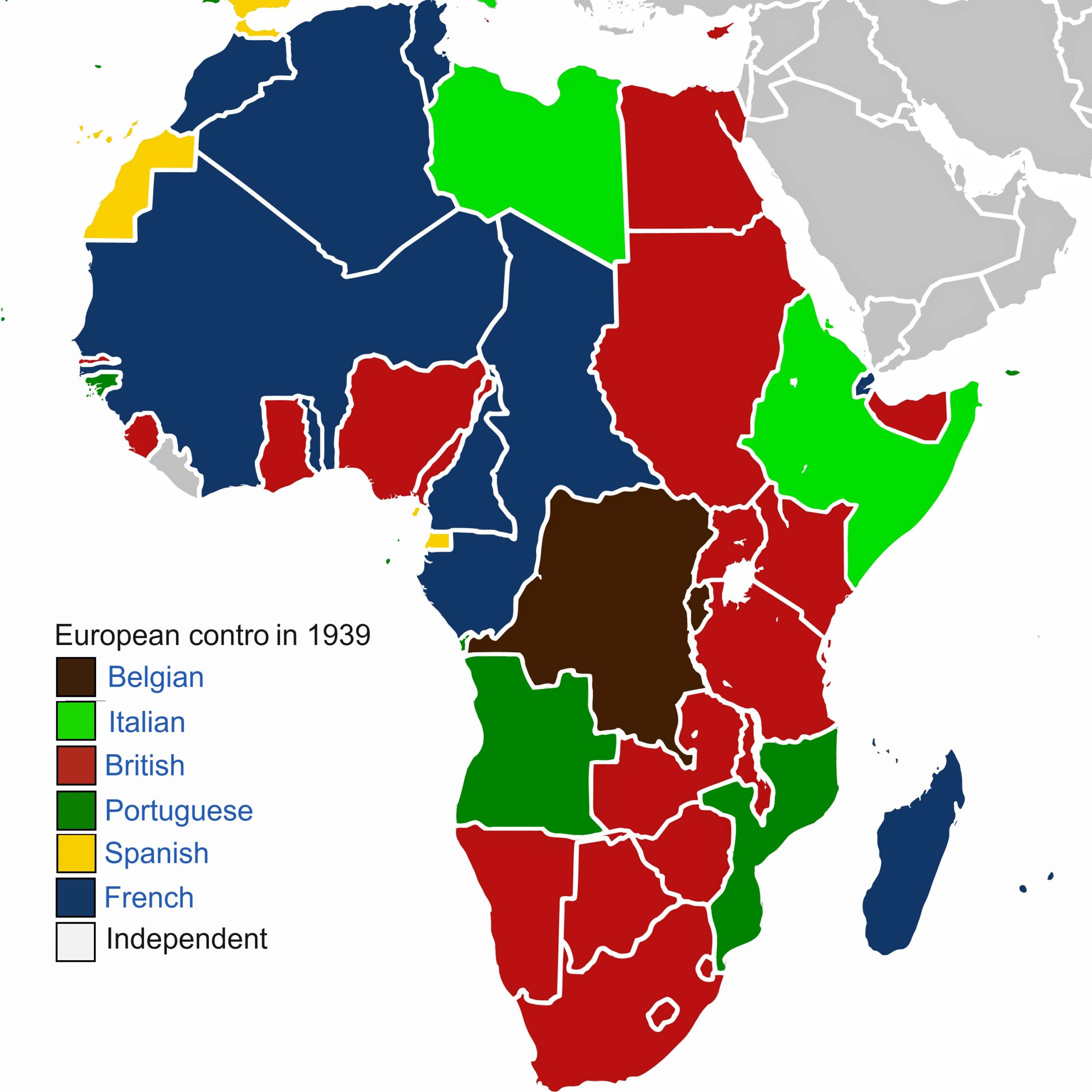 ---
9. Africa Relief Map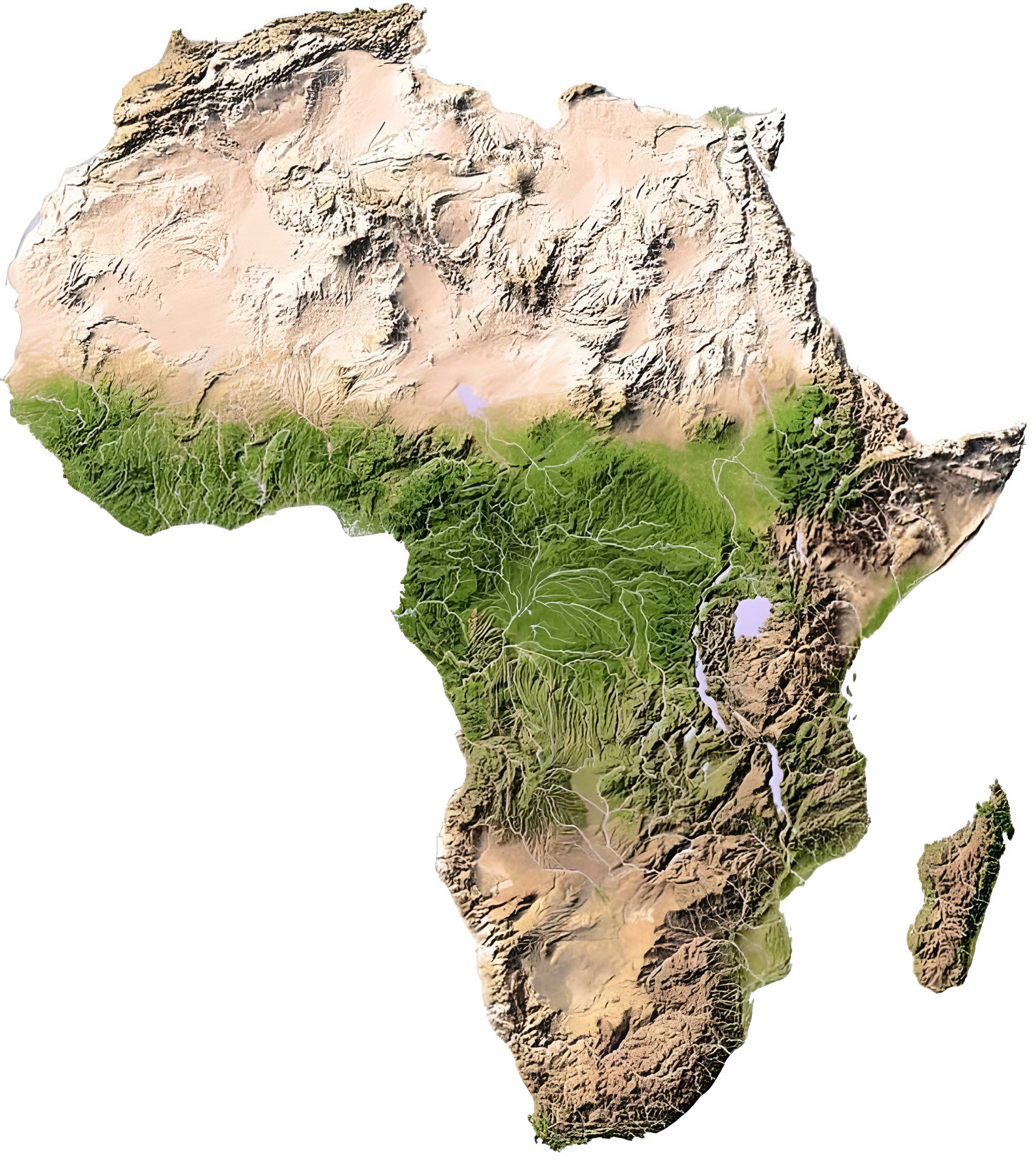 Get a three-dimensional feel of the continent's landforms with this visually stunning representation.
---
10. Africa Water Precipitation Map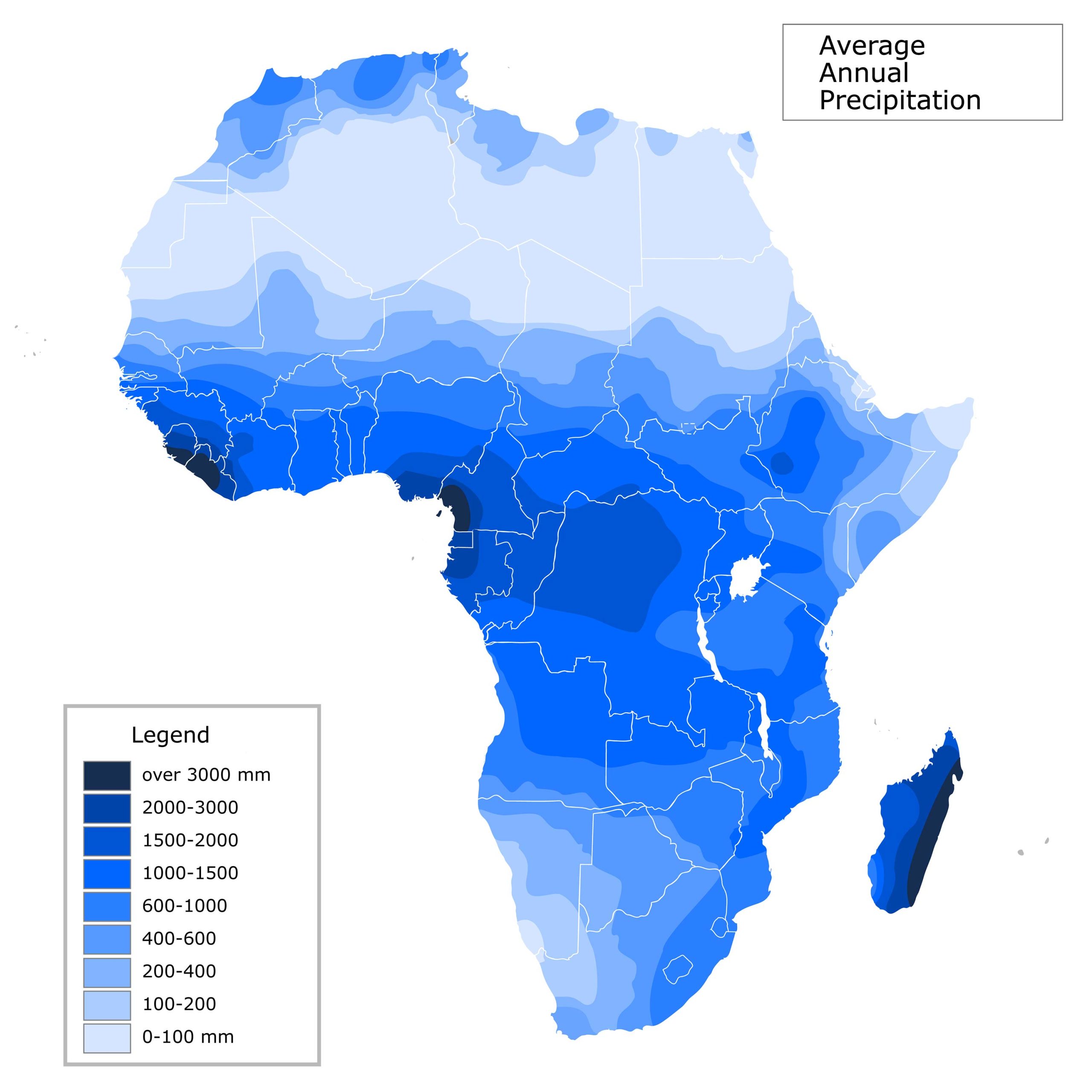 ---
11. African Economic Community Map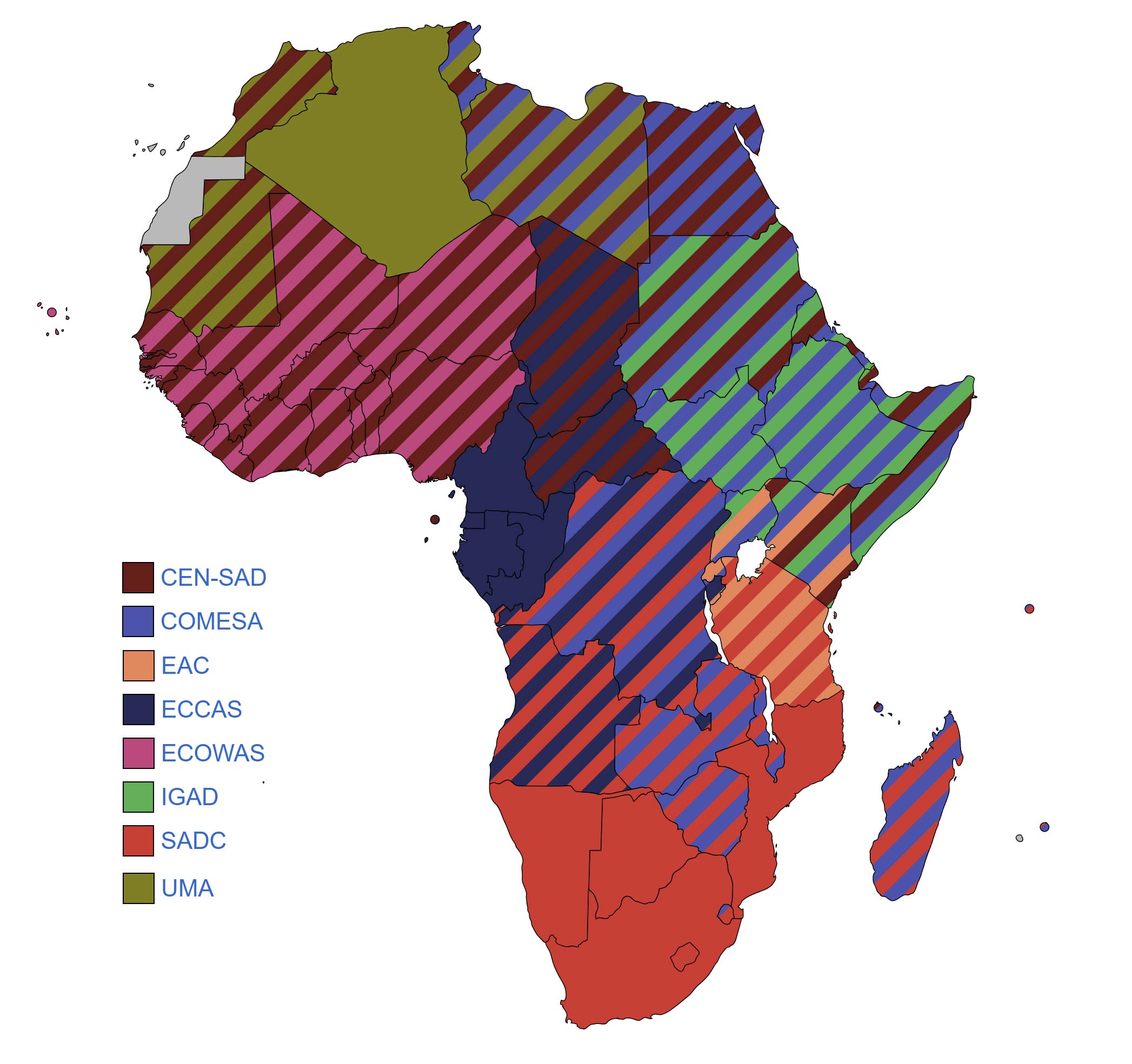 ---
12. Africa Historical Map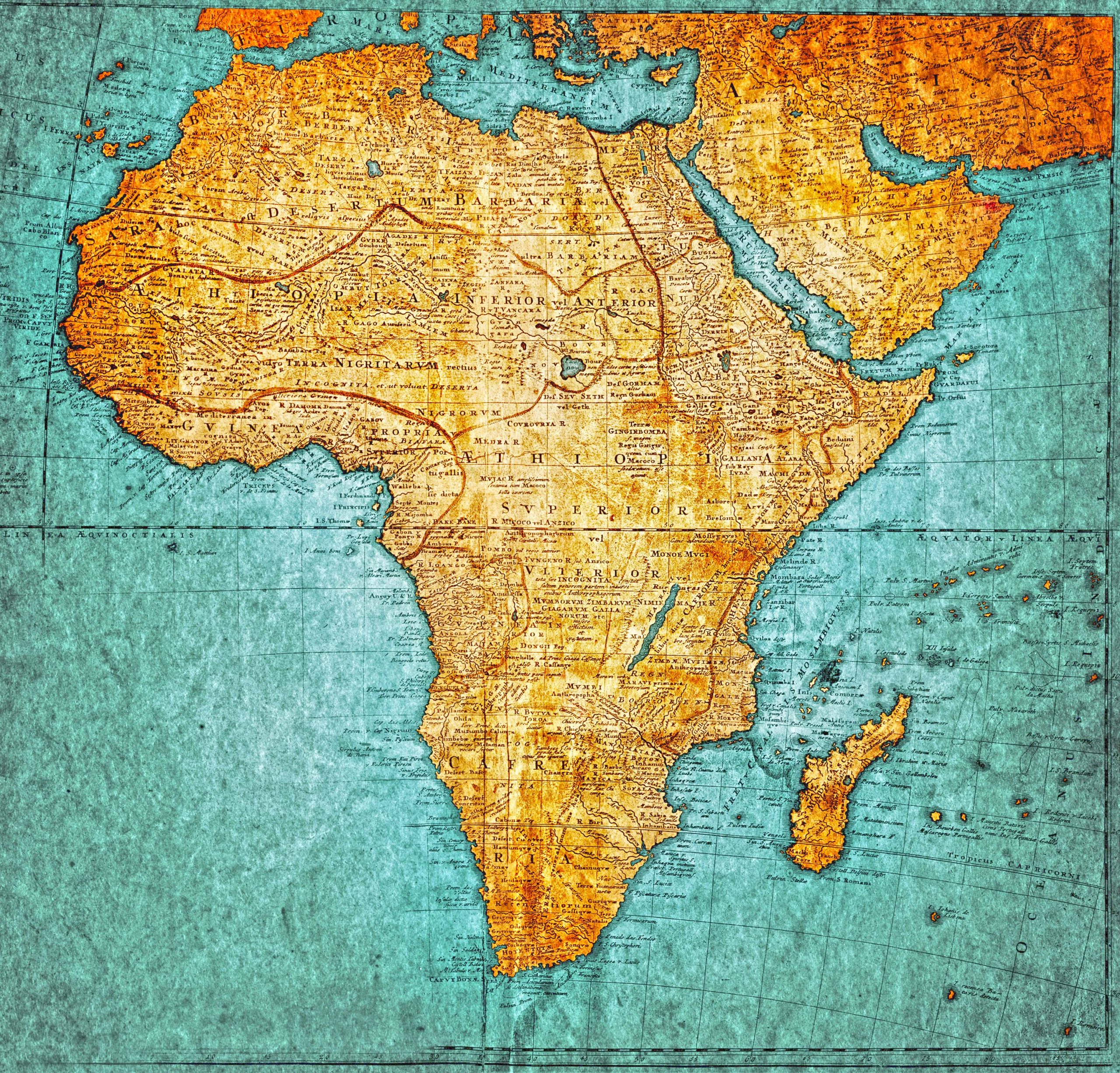 Take a trip back in time and discover Africa's borders, kingdoms, and territories from epochs gone by.
---
13. African Countries by GDP (PPP) Per Capita Map (2020)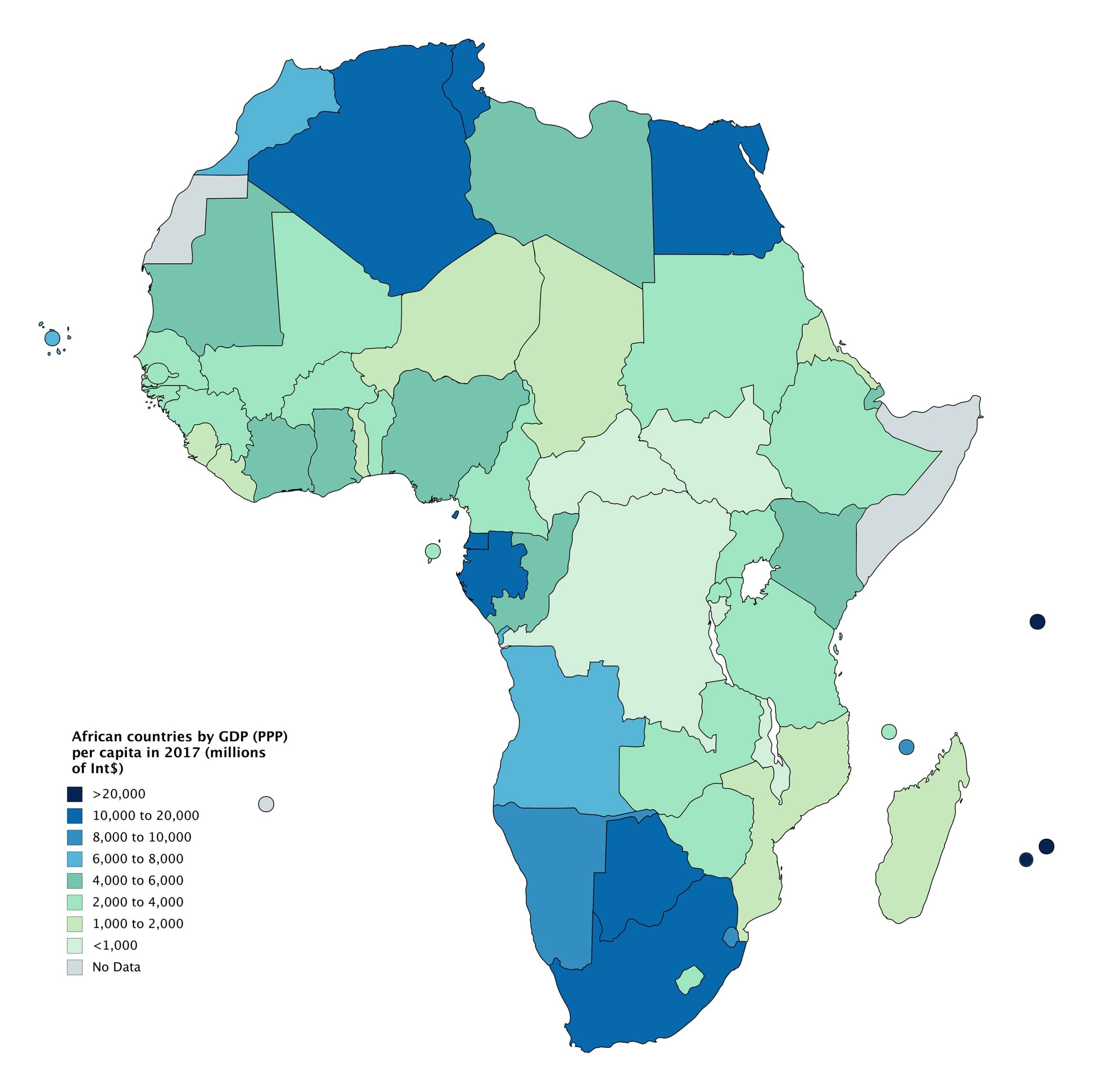 ---
14. Africa Climate Map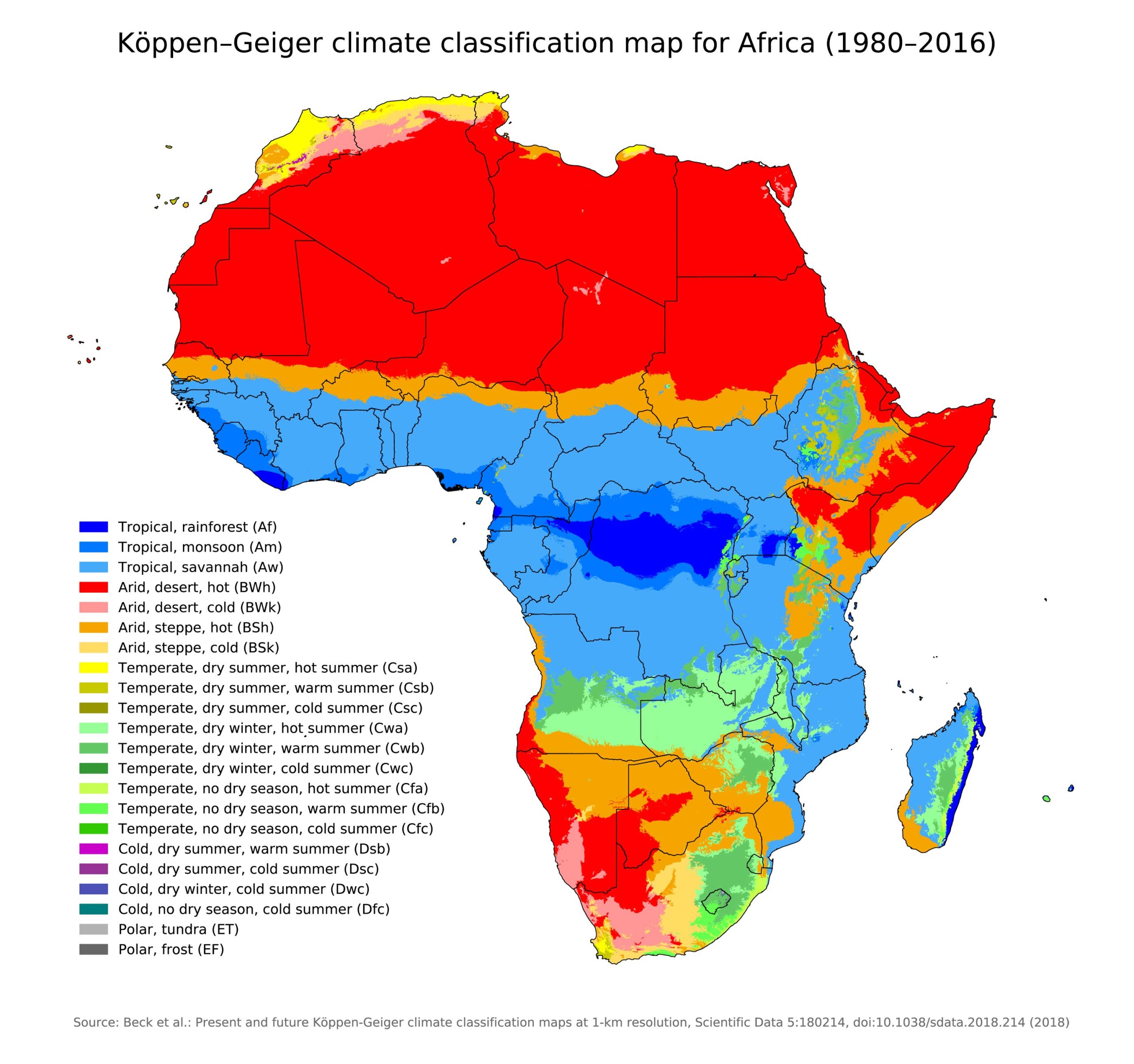 From the hot deserts to tropical rainforests, this map showcases the diverse climates across the continent.
---
15. Africa Flag Map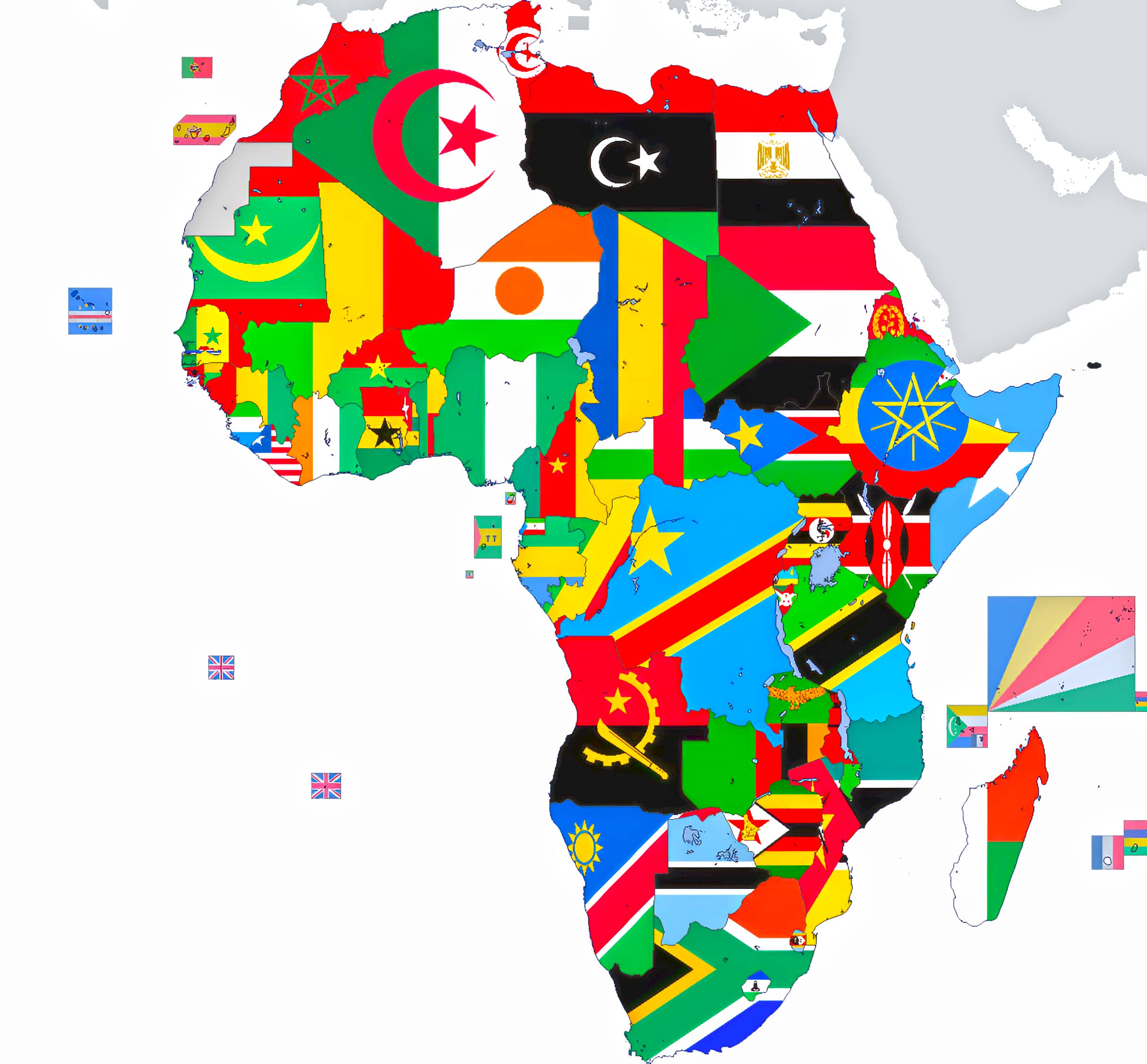 A visual treat! Each country's flag fills its territory, showcasing a splash of national pride.
---
16. Africa Travel Map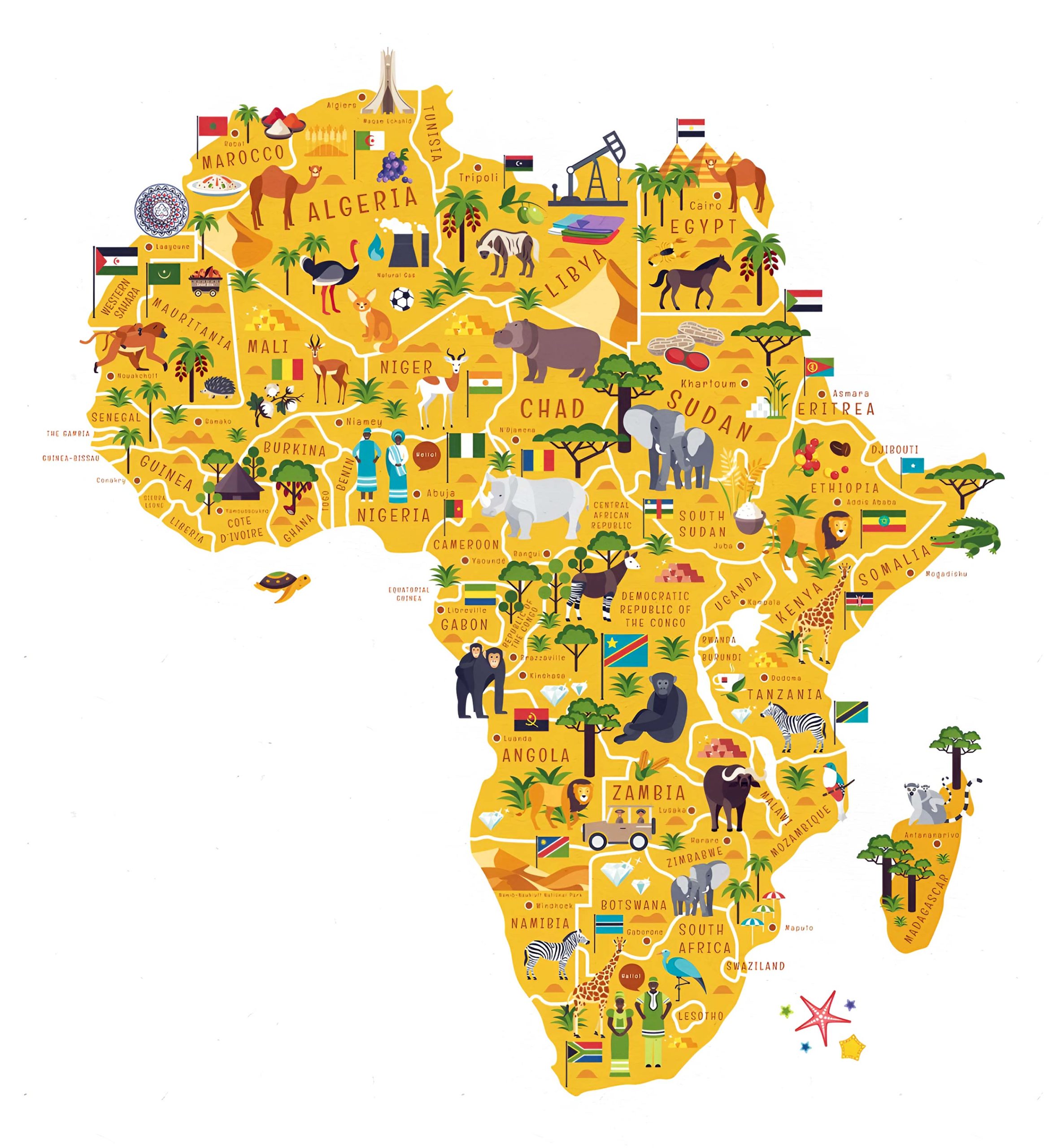 Tailored for the wanderlust-stricken, highlighting major tourist attractions, routes, and travel advisories.
---
17. Africa 3D Earth Map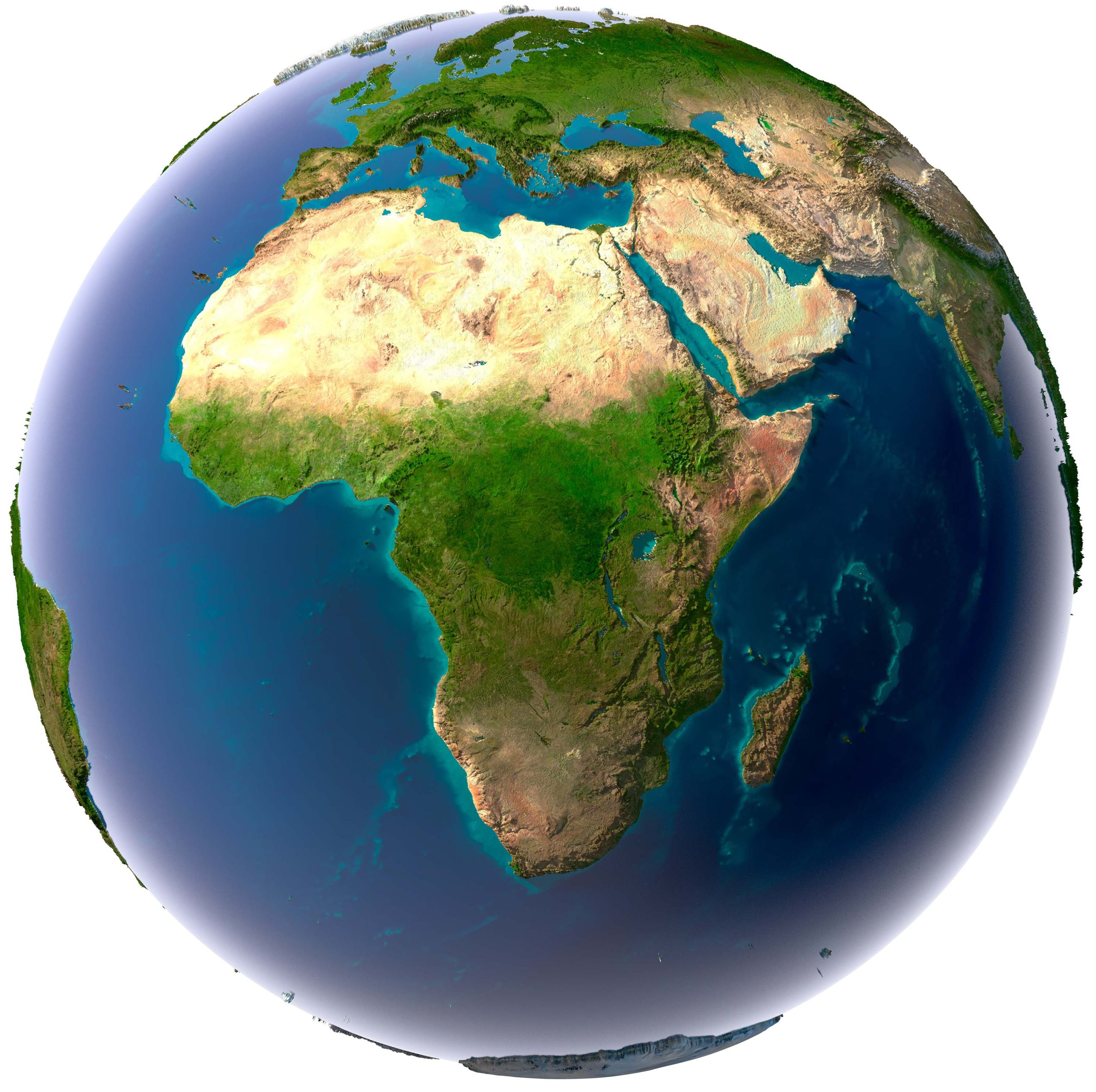 Feel free to explore these pages as well:
As we come to the end of this panoramic journey across Africa, it becomes evident that the continent, in all its magnificent vastness and diversity, resists simple definitions. Whether you're drawn to the whispers of its ancient civilizations, the pulsating rhythm of its urban heartbeats, or the silent majesty of its natural landscapes, Africa holds a story for every soul. Each map in our collection not only charts territories but also narrates tales of resilience, evolution, and boundless spirit. We hope that as you explored these varied maps, you felt not just the geographical contours but also the heartbeat of a continent that has shaped and been shaped by humanity for millennia. Dive deeper, explore further, and may the maps serve as an invitation for you to weave your own African story.