Experience the Heart of Cape Town: The Top Ten Attractions for First Time Visitors
Embracing its iconic position at the meeting point of the Indian and Atlantic Oceans, Cape Town offers a smorgasbord of sights, sounds, and tastes that cater to every kind of traveler. Known as the Mother City, Cape Town's charm lies in its fusion of natural beauty, vibrant cultures, and energetic city life. Whether you're an adventurer seeking thrills on Table Mountain, a history aficionado ready to step back in time at the Castle of Good Hope, or a food lover eager to taste world-class South African wines, Cape Town has it all.
In this blog post, we'll navigate through the top 10 must-visit attractions in Cape Town. From the awe-inspiring natural wonders of Cape Point and Kirstenbosch National Botanical Gardens, to the historic Robben Island, the idyllic vineyards, and the lively Victoria & Alfred Waterfront teeming with shopping and dining options, each spot offers a unique piece of Cape Town's rich tapestry. So strap yourself in, and join us as we take you on an unforgettable journey through the breathtaking beauty, diverse cultures, and tantalizing flavors of Cape Town, a city that effortlessly captures the hearts of its visitors.
Here are the 10 best places to visit in Cape Town:
1. Table Mountain Aerial Cableway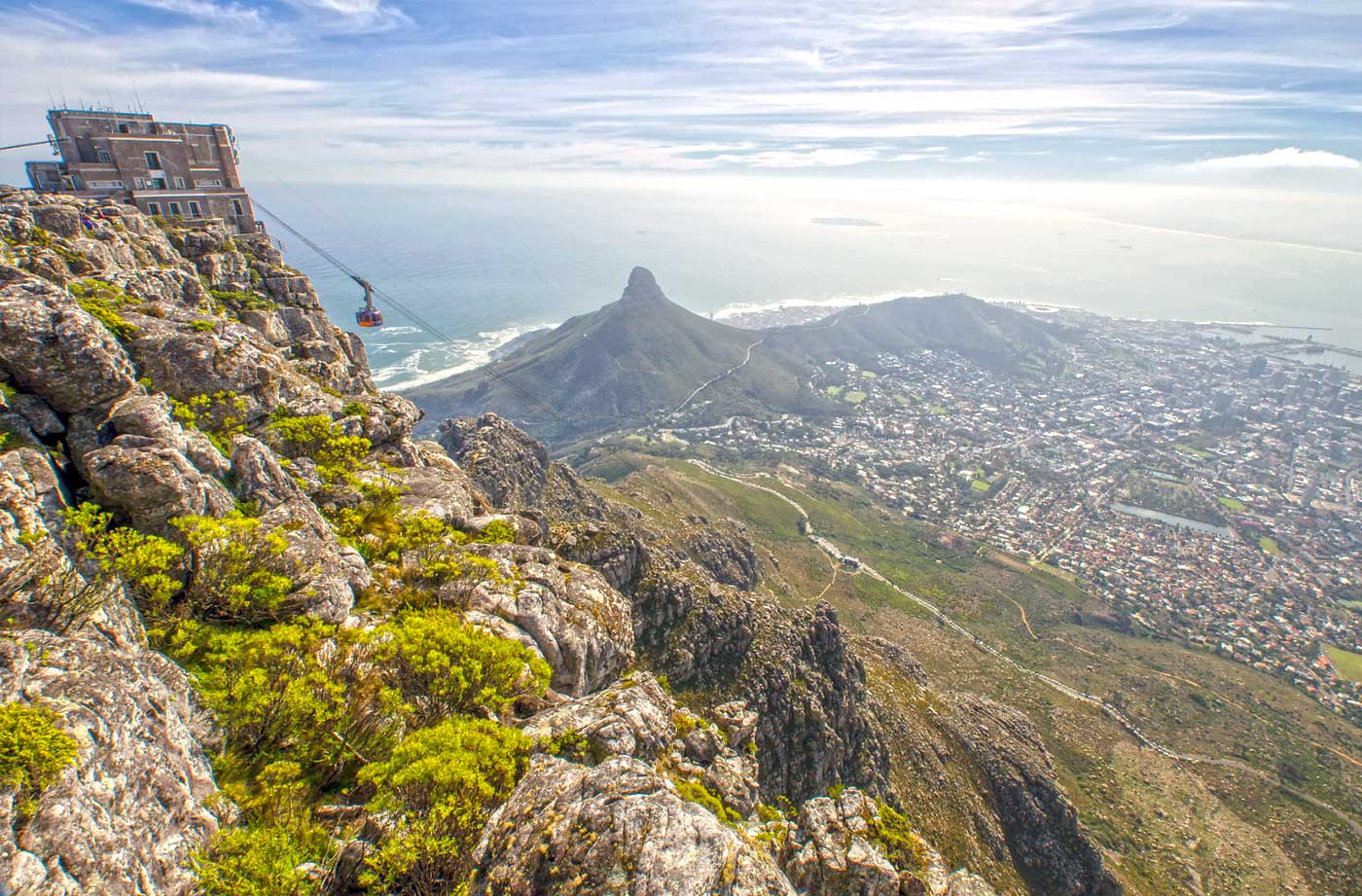 When you're in Cape Town, a visit to the Table Mountain Aerial Cableway is simply non-negotiable. This iconic attraction offers an exciting journey with sweeping views that will captivate even the most seasoned traveler. Established in 1929, the Cableway has provided over 28 million visitors with an unforgettable experience, transporting them to the top of Table Mountain, one of the New Seven Wonders of Nature.
As your cable car ascends, it slowly rotates, providing a 360-degree panorama of the Mother City, the vast Atlantic Ocean, and the sprawling cityscape below. Once at the summit, you are greeted with a landscape of unique flora, diverse wildlife, and numerous hiking trails. Take a leisurely walk along the plateau, breathe in the crisp mountain air, and gaze at the breath-taking views stretching as far as the eye can see. The Table Mountain Aerial Cableway is more than just a ride; it's an experience that encapsulates the natural beauty of Cape Town in an unforgettable way.
2. Chapman's Peak Drive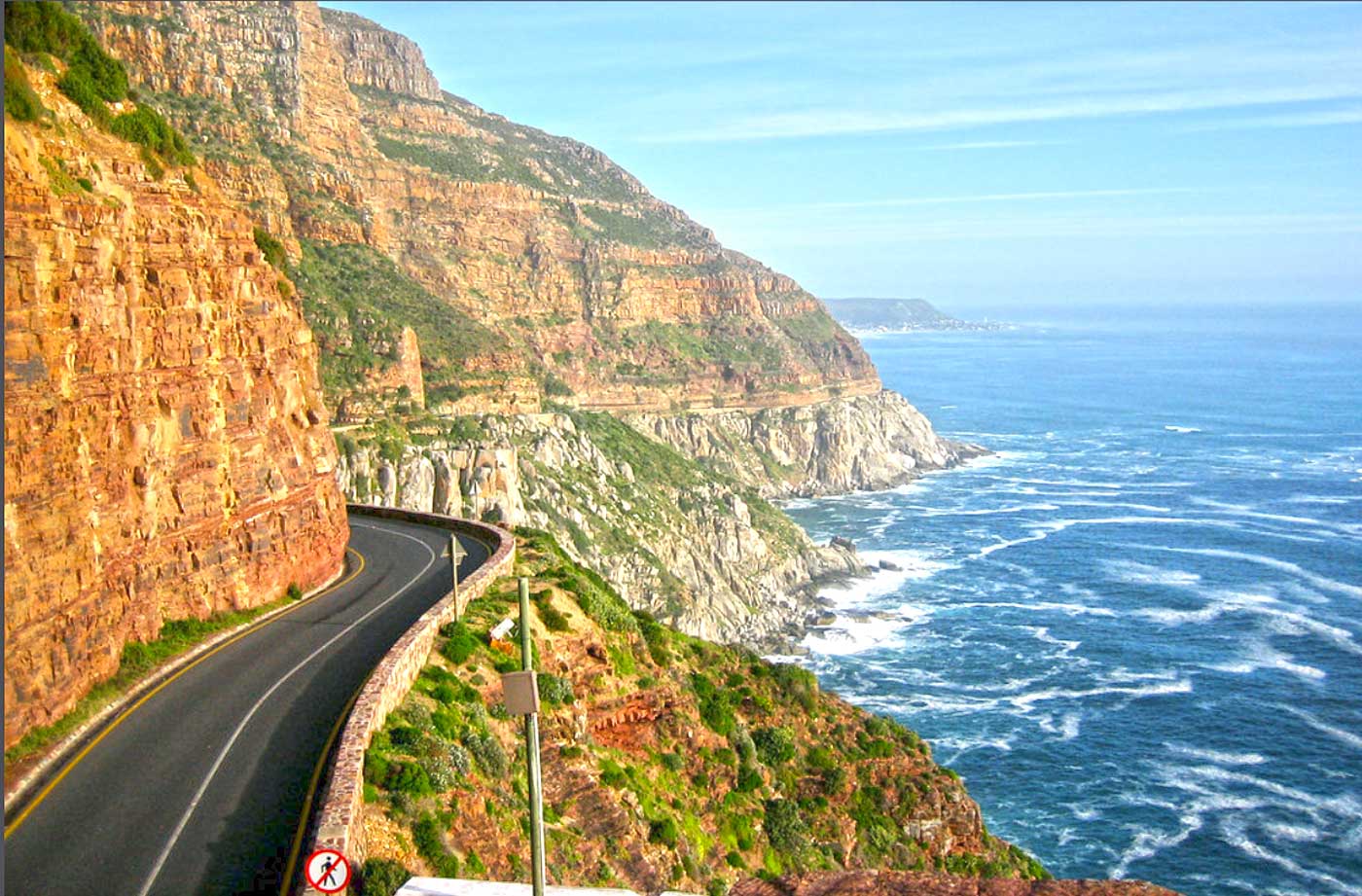 In the realm of scenic drives, Cape Town's Chapman's Peak Drive is a star contender. Affectionately known as 'Chappies' by locals, this nine-kilometer stretch of road, sandwiched between the rugged Chapman's Peak and the lapping waters of the Atlantic Ocean, offers one of the most exhilarating coastal drives in the world.
The road winds its way between Noordhoek and Hout Bay, offering about 114 curves of pure scenic splendor. Numerous lookout points along the way beg you to pause, step out, and soak in the sights – panoramic views of the deep-blue Atlantic, verdant mountain ranges, and often a sunset that seems to set the ocean aflame. Beyond its scenic allure, Chapman's Peak Drive also leads to a plethora of attractions including pristine beaches, bustling markets, and fantastic hiking trails. It's not just a road but a gateway to numerous adventures, making it a must-experience highlight of any trip to Cape Town.
3. Victoria & Alfred Waterfront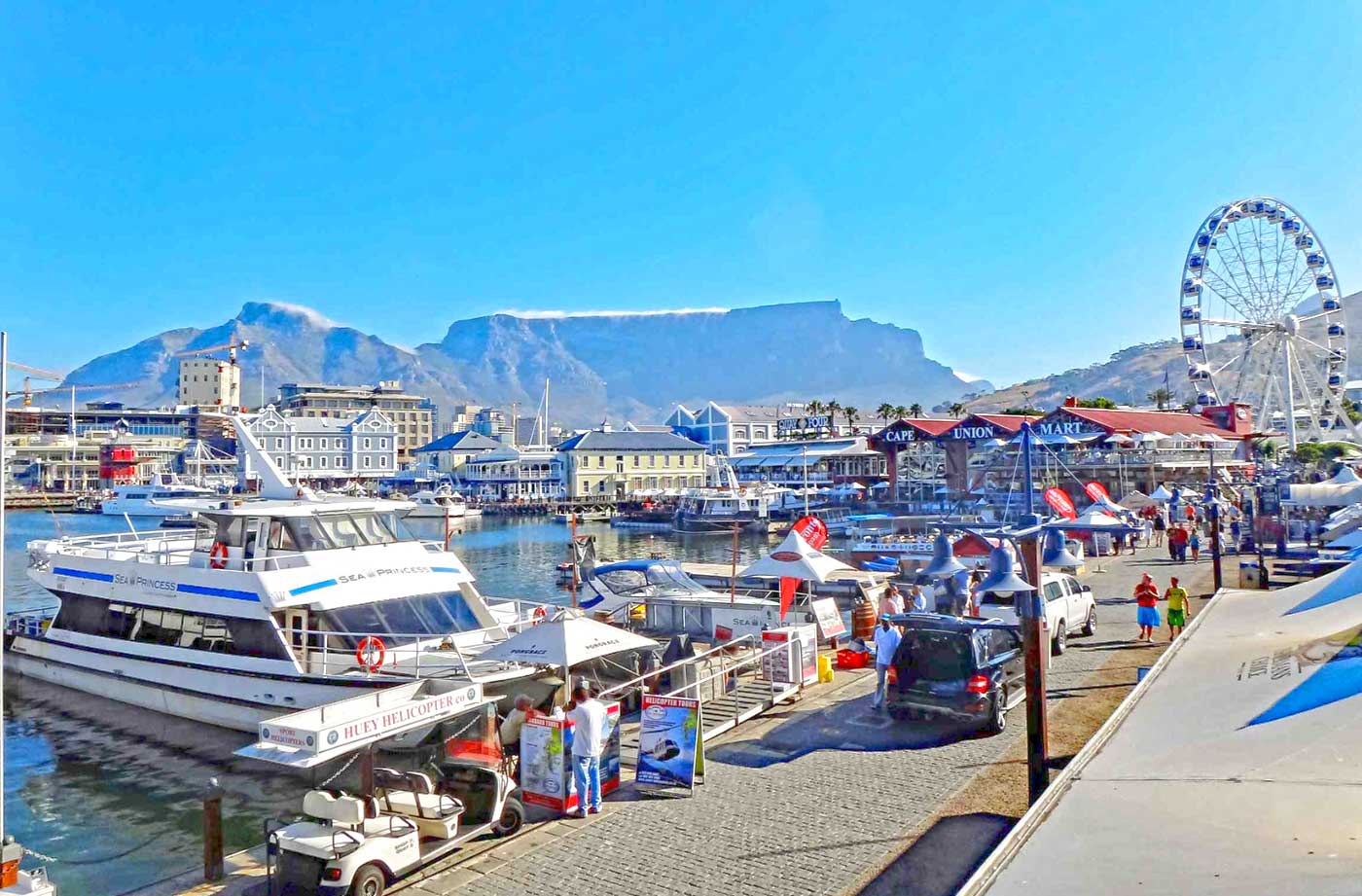 Set against the majestic backdrop of Table Mountain and the sparkling waters of the Atlantic Ocean, the Victoria & Alfred Waterfront is a vibrant hub that effortlessly blends historical charm with modern allure. As one of Africa's most visited destinations, this bustling waterfront offers an unrivaled range of experiences, attracting both locals and tourists alike.
This lively harbor is teeming with an array of attractions – from the award-winning Two Oceans Aquarium, showcasing the diverse marine life of the Indian and Atlantic Oceans, to the Zeitz Museum of Contemporary Art Africa, the largest museum of contemporary African art in the world. The Waterfront also hosts a collection of over 450 retail outlets, offering everything from high-end fashion to unique African souvenirs. Add to this the diverse dining options, featuring fresh seafood and local delicacies, as well as a calendar packed with events and entertainment, the V&A Waterfront offers a taste of the best that Cape Town has to offer. Don't forget to end your day with a picturesque sunset cruise, another must-do experience that this destination offers.
4. Lion's Head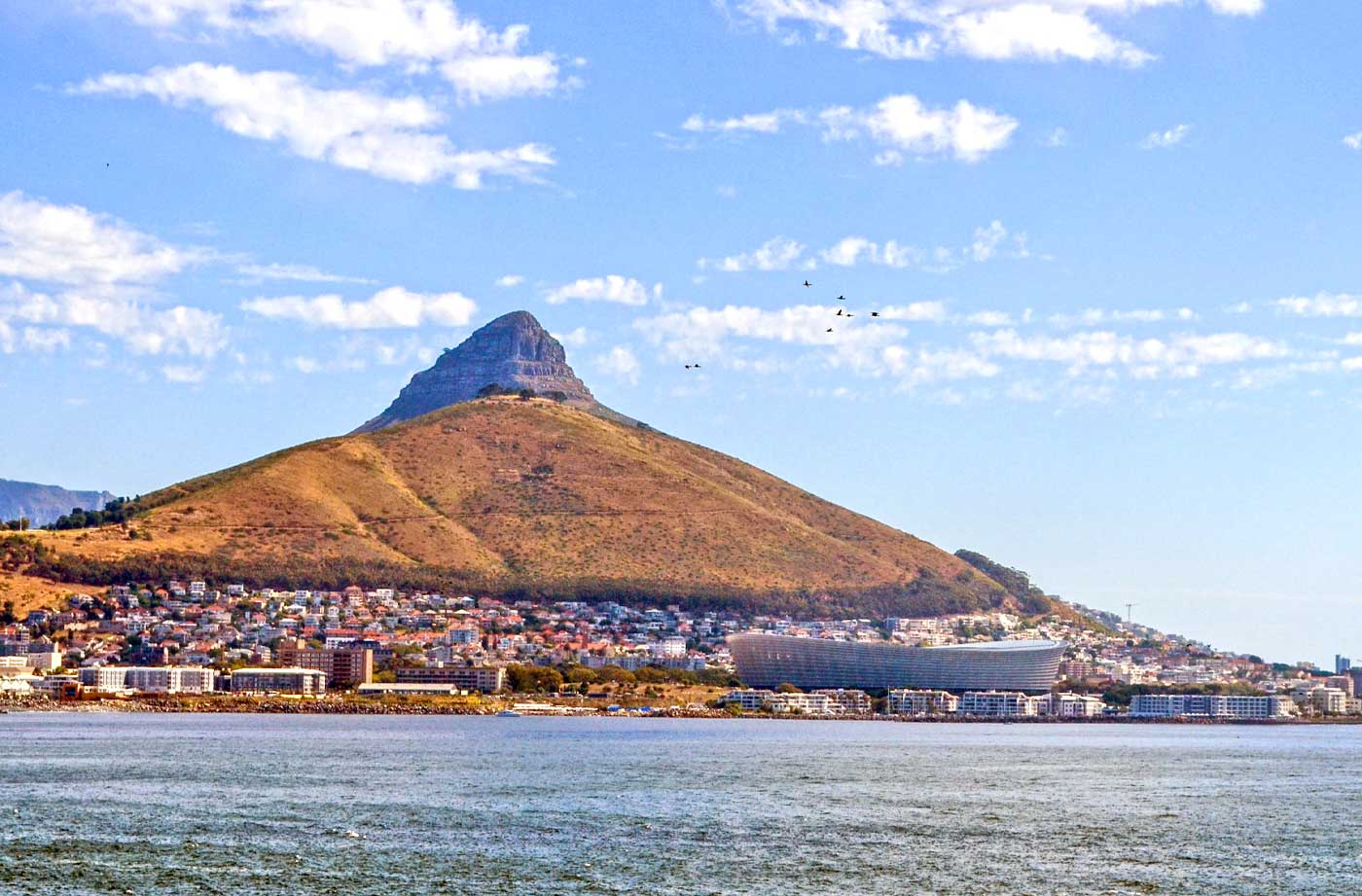 Emblematic of Cape Town's unique landscape, Lion's Head is a distinctive mountain peak located between Table Mountain and Signal Hill. With its lion-like shape, this natural wonder has not only given a character to the city's skyline but also serves as a popular destination for both locals and tourists seeking outdoor adventure in the heart of the city.
The hike to the peak of Lion's Head is one of the most popular trails in Cape Town, rewarding adventurers with a 360-degree view of the city and its surrounding beaches and mountains. It's a moderate climb, with the final ascent involving some minor scrambling and the assistance of chains and ladders, but the effort is well worth it. The view from the top, especially at sunrise or sunset, is simply stunning, making it a photographic hotspot. Lion's Head is not just a mountain to climb, it's an experience that embodies the spirit of Cape Town's love for nature, adventure, and breathtaking views.
5. Boulders Beach Penguin Colony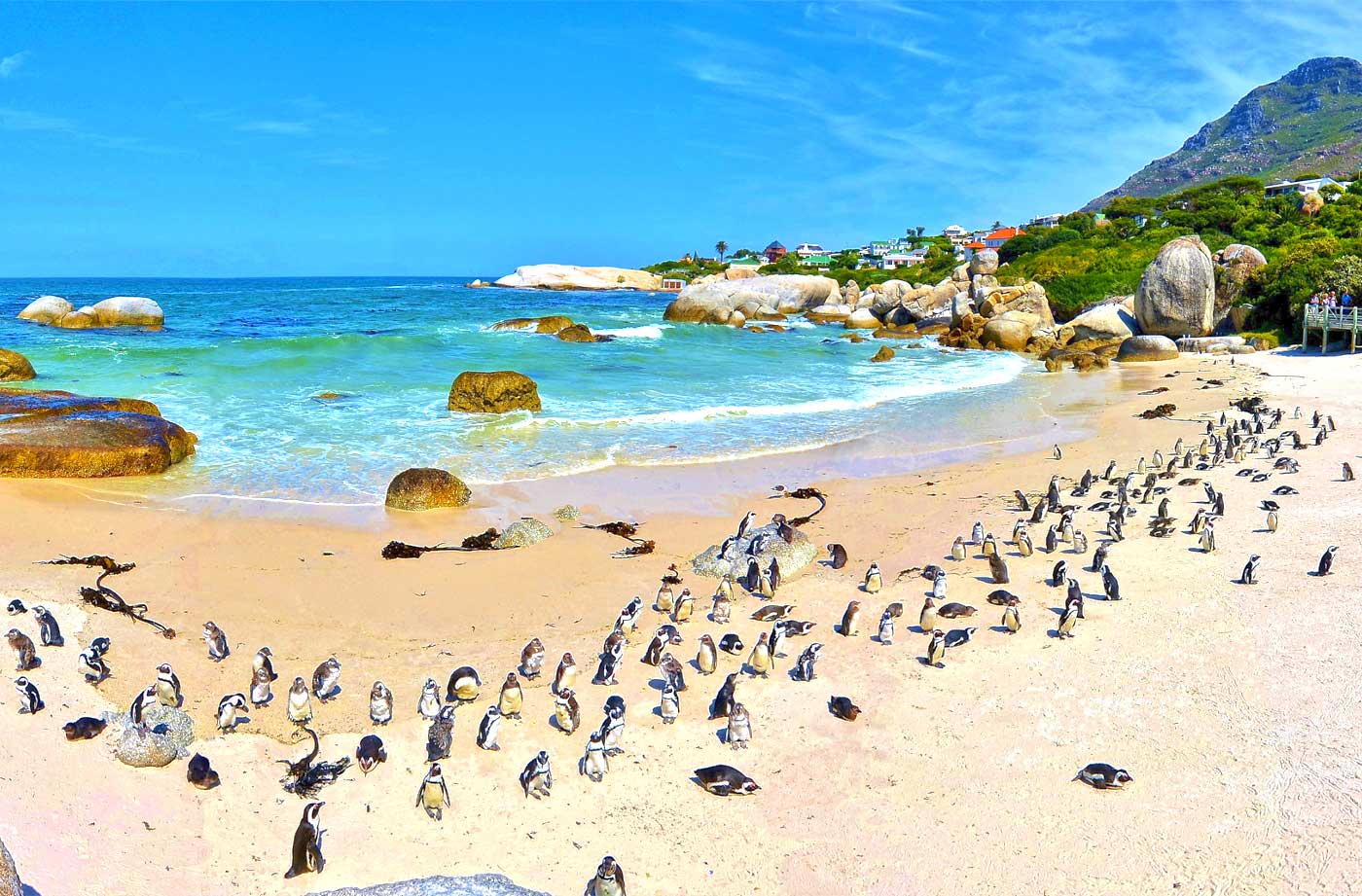 If you've ever dreamed of sharing a beach with a crowd of penguins, Cape Town's Boulders Beach is the place for you. Nestled within Table Mountain National Park, this idyllic spot is home to one of the world's largest colonies of African penguins. Boulders Beach isn't just about cute creatures though, it's also famous for its large inlets of granite boulders and stunningly clear water, offering an unusual and beautiful swimming experience.
On the sandy shores and amidst the sheltering dunes, you'll get the chance to observe these charming birds in their natural habitat. Wooden walkways are set up throughout the beach to allow for close-up views without disturbing the penguin colony. Whether you're just there to watch the penguins going about their daily life, sunbathing, or waddling in and out of the sea, or you plan to take a refreshing dip in the turquoise waters, Boulders Beach offers a unique encounter with nature that's sure to leave you with a smile on your face.
6. Kirstenbosch National Botanical Garden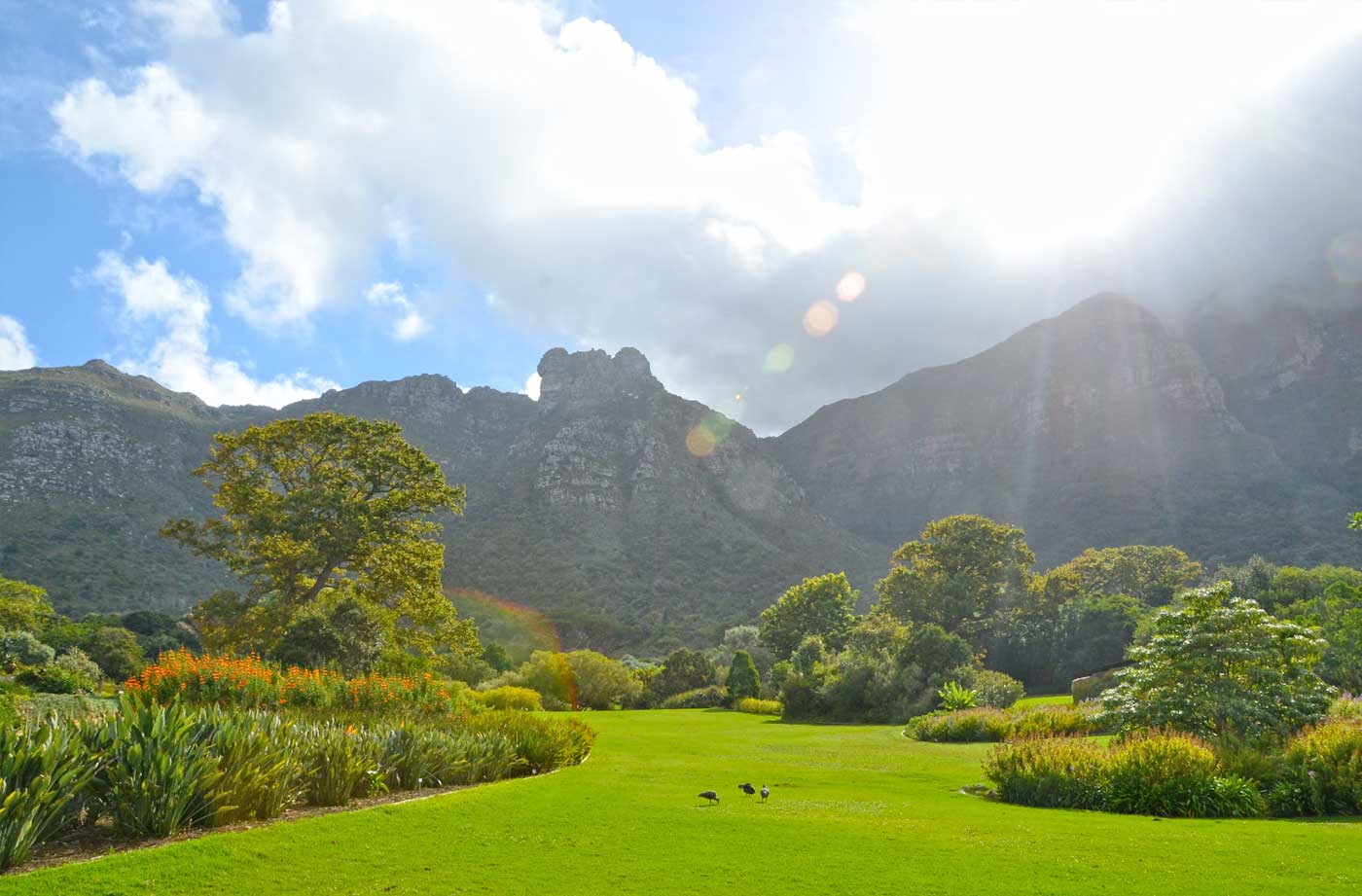 Nestled at the foot of Table Mountain, Kirstenbosch National Botanical Garden is a tranquil green oasis that is as stunning as it is diverse. Considered one of the greatest botanical gardens in the world, Kirstenbosch covers an impressive 528 hectares, showcasing the Cape's unique flora in a spectacular setting.
The garden is a celebration of South Africa's indigenous plant life, with over 7,000 species in cultivation, including many rare and endangered species. Wander through the Protea garden, marvel at the ancient cycads, or relax in the fragrant Pelargonium garden. Don't miss the Tree Canopy Walkway, affectionately known as the 'Boomslang', this treetop bridge offers panoramic views of the gardens against the backdrop of the eastern slopes of Table Mountain. Whether you're an avid botanist, a nature lover, or just looking for a peaceful escape, Kirstenbosch is an enchanting world of biodiversity that promises to captivate its visitors.
7. Table Mountain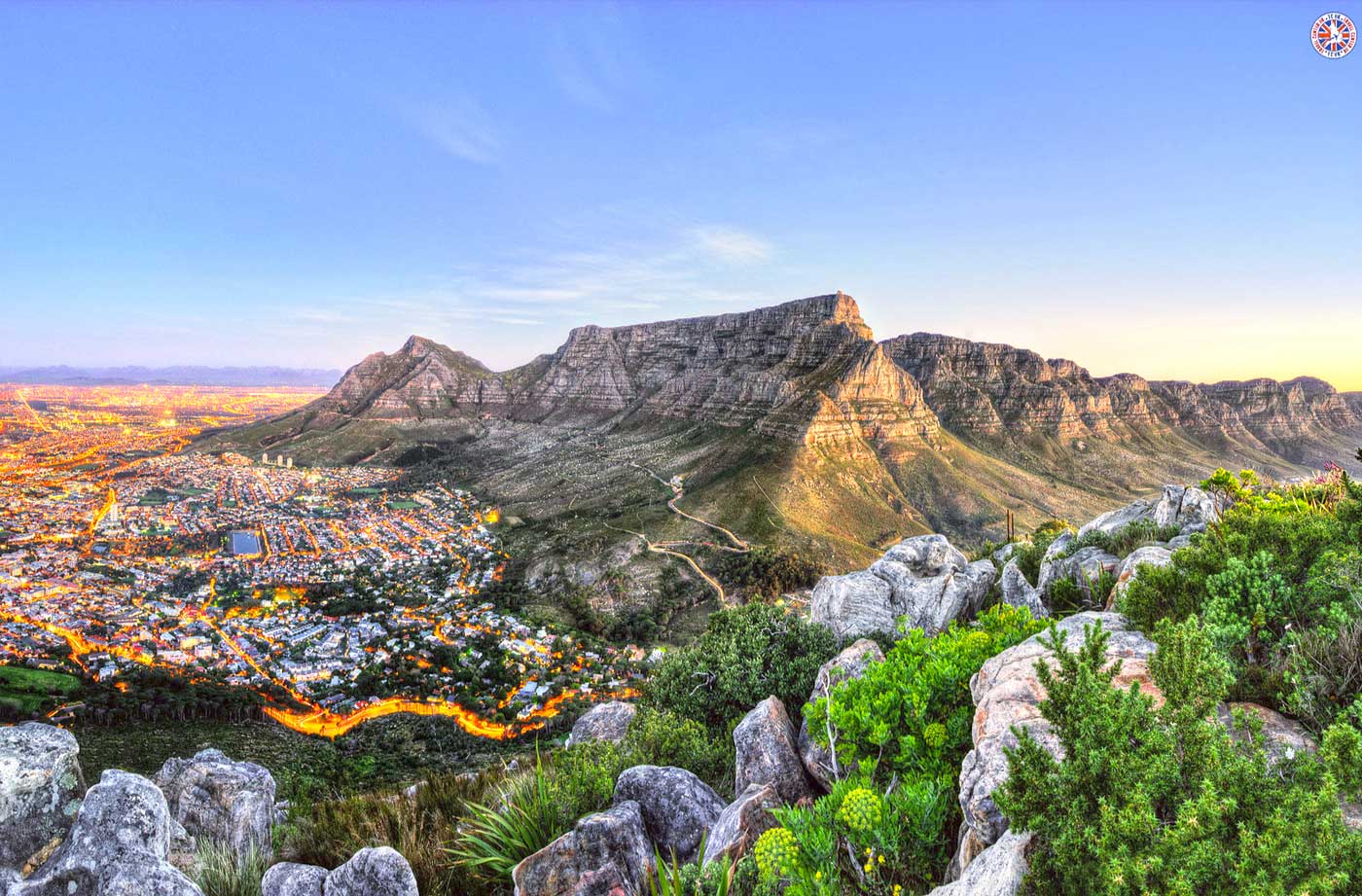 Dominating Cape Town's skyline, Table Mountain is not just a symbol of the city, but also a playground for nature enthusiasts and a must-visit for any traveller. This flat-topped mountain, named for its table-like shape, stands at 1,085 meters above the city and is a World Heritage Site and one of the New Seven Wonders of Nature.
Getting to the summit is a thrill in itself, with a revolving cable car ride that provides awe-inspiring views of the city, the Atlantic Ocean, and the surrounding mountains. Once at the top, you can explore a network of well-marked paths, revealing the mountain's rich biodiversity, including unique fynbos vegetation and a variety of wildlife. But the highlight for many is undoubtedly the panoramic views of Cape Town and beyond, stretching as far as the eye can see. Whether you choose to hike up or take the cableway, Table Mountain offers an unforgettable outdoor experience, making it a bucket-list-worthy attraction in the Mother City.
8. Cape Point Nature Reserve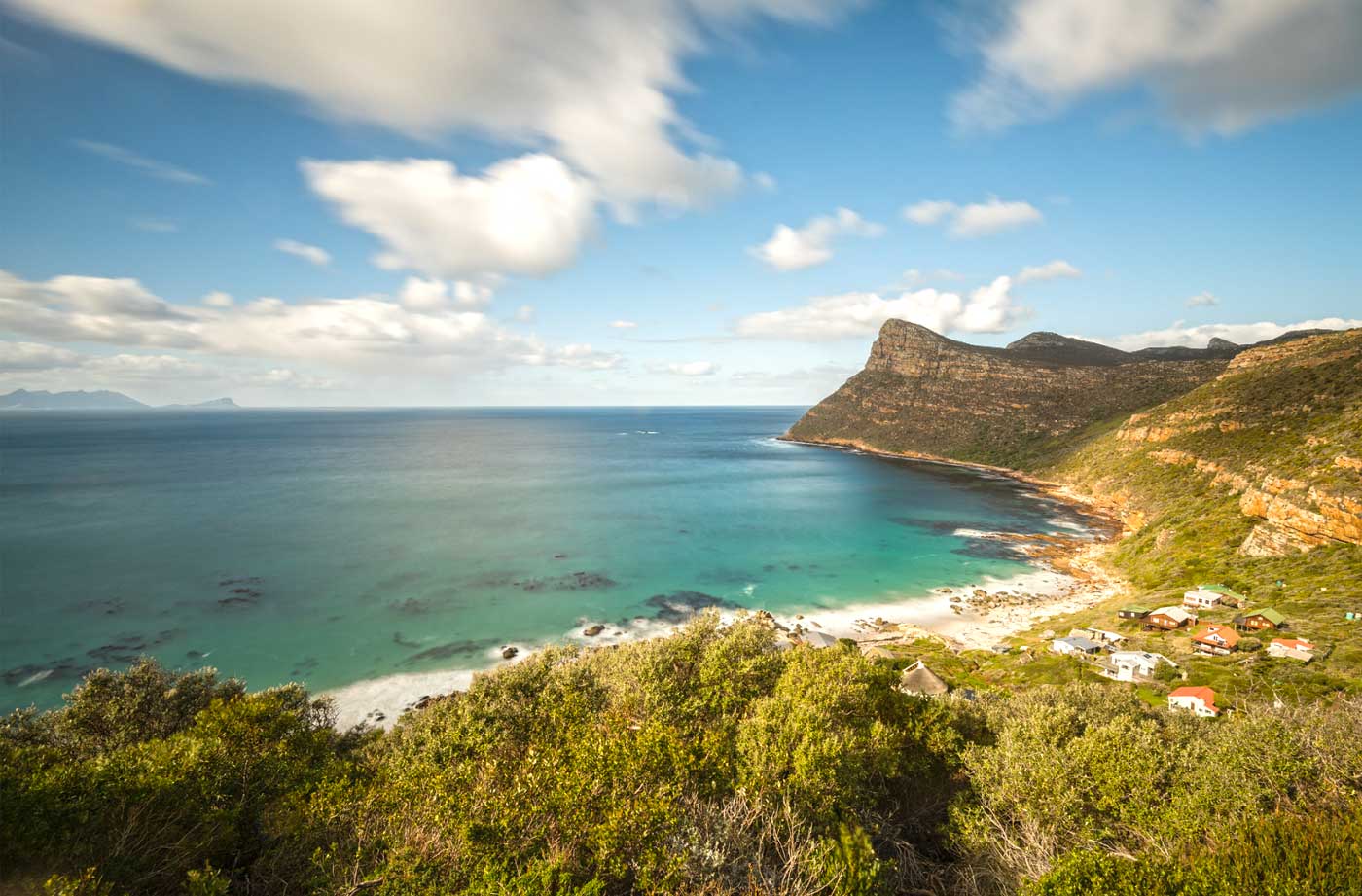 Enveloped by the Atlantic Ocean on three sides, the Cape Point Nature Reserve is a natural wonderland that promises an unforgettable journey of discovery. Located at the southwestern tip of the African continent within the Table Mountain National Park, Cape Point is an iconic destination renowned for its dramatic scenery, biodiversity, and rich maritime history.
Covering an area of over 7,750 hectares of rugged cliffs, diverse flora and fauna, and pristine beaches, the reserve is a haven for outdoor enthusiasts. Be sure to visit the historic lighthouse that stands sentinel over the Cape of Good Hope, offering a breathtaking panoramic view of the ocean and coastline. Take a leisurely stroll along the numerous walking trails or hop on the Flying Dutchman Funicular to navigate the steep ascent. Look out for a rich variety of wildlife, including baboons, antelopes, and over 250 species of birds. With its rugged cliffs that plunge into the ocean, unspoiled beaches, and stunning vistas, Cape Point is a showcase of awe-inspiring natural beauty.
9. Groot Constantia
Renowned as South Africa's oldest wine-producing estate, Groot Constantia offers a captivating blend of rich history and world-class wine. Nestled in the fertile Constantia Valley, this iconic estate has been producing wine of exceptional quality for over 330 years, making it a must-visit destination for any wine enthusiast visiting Cape Town.
On a visit to Groot Constantia, expect to be swept up in a sensory journey that extends beyond the wine glass. Enjoy a guided cellar tour that delves into the estate's centuries-old winemaking tradition, followed by a tasting session of their award-winning wines. Explore the grand Cape Dutch Manor House, now a cultural history museum, that tells the story of the estate's past. The beautifully landscaped gardens and vineyard views provide a perfect backdrop for a leisurely stroll. For food lovers, there are two excellent restaurants on the estate, both offering delectable menus that pair wonderfully with Groot Constantia wines. With its combination of historical charm, stunning views, and superb wines, Groot Constantia provides an unforgettable wine-tasting experience.
10. Two Oceans Aquarium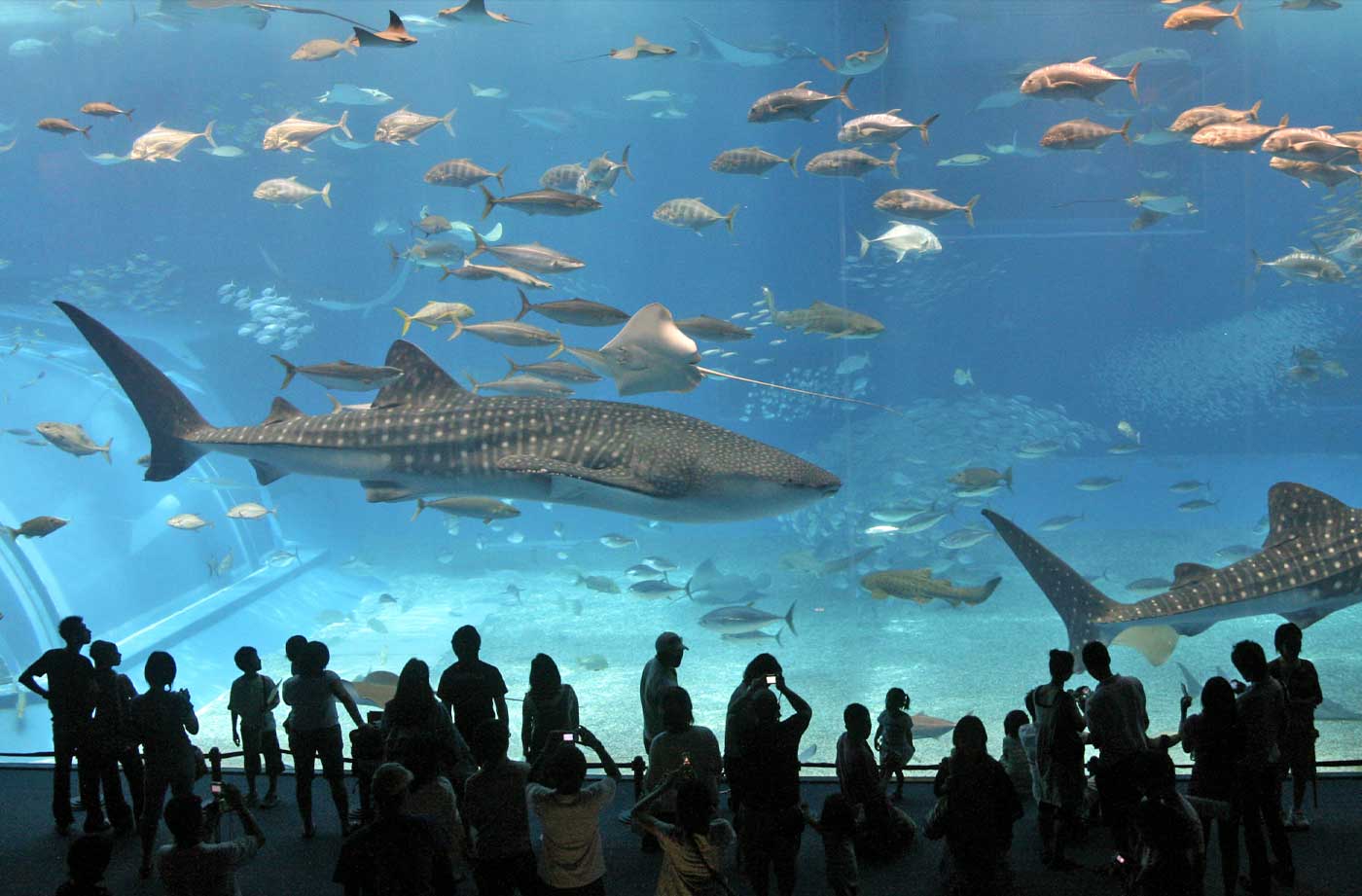 An underwater world awaits you at the Two Oceans Aquarium, located at the famous Victoria & Alfred Waterfront in Cape Town. Named for Cape Town's unique geographical position, where the Atlantic and Indian Oceans meet, the aquarium offers visitors a close encounter with the rich marine life of these two distinct oceanic zones.
Home to over 3,000 marine creatures across various exhibits, the aquarium showcases the diverse aquatic life found off the South African coastline. From mesmerizing kelp forests, vibrant coral reefs, to a thrilling predator exhibit featuring sharks and stingrays, the array of marine environments will captivate visitors of all ages. Don't miss the Penguin Exhibit, home to a colony of African penguins, and the Touch Pool that allows for a hands-on encounter with starfish and sea urchins. For the more adventurous, the aquarium offers scuba diving with the sharks. Whether you're a marine enthusiast or a family looking for an educational and fun outing, the Two Oceans Aquarium guarantees an immersive and engaging journey beneath the waves.
Feel free to explore these pages as well:
And there you have it – a vibrant collection of Cape Town's top attractions that will leave every traveler spoilt for choice. This beautiful city, sandwiched between majestic mountains and stunning coastlines, is a melting pot of cultures, cuisines, and experiences, all waiting to be explored. Each place we've visited has its own story, its own charm, and its own unique way of making an indelible imprint on your memory.
As we close this virtual tour, remember that these top attractions are just the beginning. Cape Town offers countless hidden gems, tucked away corners, and local secrets that are waiting for you to discover. We encourage you to go beyond this list, engage with the local people, taste the unique flavors, immerse yourself in the rich history, and venture off the beaten path.
Whether you're witnessing the sunrise from the top of Lion's Head, enjoying the panoramic views from Table Mountain, or simply strolling through the bustling markets, every moment in Cape Town is a memory in the making. It's more than a place, it's a feeling, an experience, a city that embraces everyone into its rhythm. Until next time, keep traveling, keep exploring, and let Cape Town steal a piece of your heart.