Journey through the Heart of Texas: Top 10 Experiences in Houston
From the heart of its vibrant downtown to its far-flung suburbs, Houston brims with exciting attractions that offer a blend of Texas flair and a touch of cosmopolitan charm. This sprawling metropolis, the fourth-largest city in the United States, is not just a hub for world-class science, art, and history museums; it's also home to diverse shopping destinations, stunning parks, and iconic sports stadiums.
This guide is a curated list of Houston's top 10 attractions, carefully selected to appeal to travelers of all stripes, whether you're a history buff, a culture vulture, an ardent sports fan, a nature lover, or traveling with family. These highlights are not only must-see spots but also experiences that offer a taste of what makes Houston unique. We'll explore art at the Museum of Fine Arts, Houston, venture into the mesmerizing world of NASA at Space Center Houston, indulge in retail therapy at The Galleria, and take a stroll in the stunning Cockrell Butterfly Center, among other amazing places.
So buckle up and prepare for an exciting tour of Space City, a destination where there's always something new and exciting to discover. Let's dive in and explore the best of what Houston has to offer.
Here are the 10 best places to visit in Houston:
1. The Houston Museum of Natural Science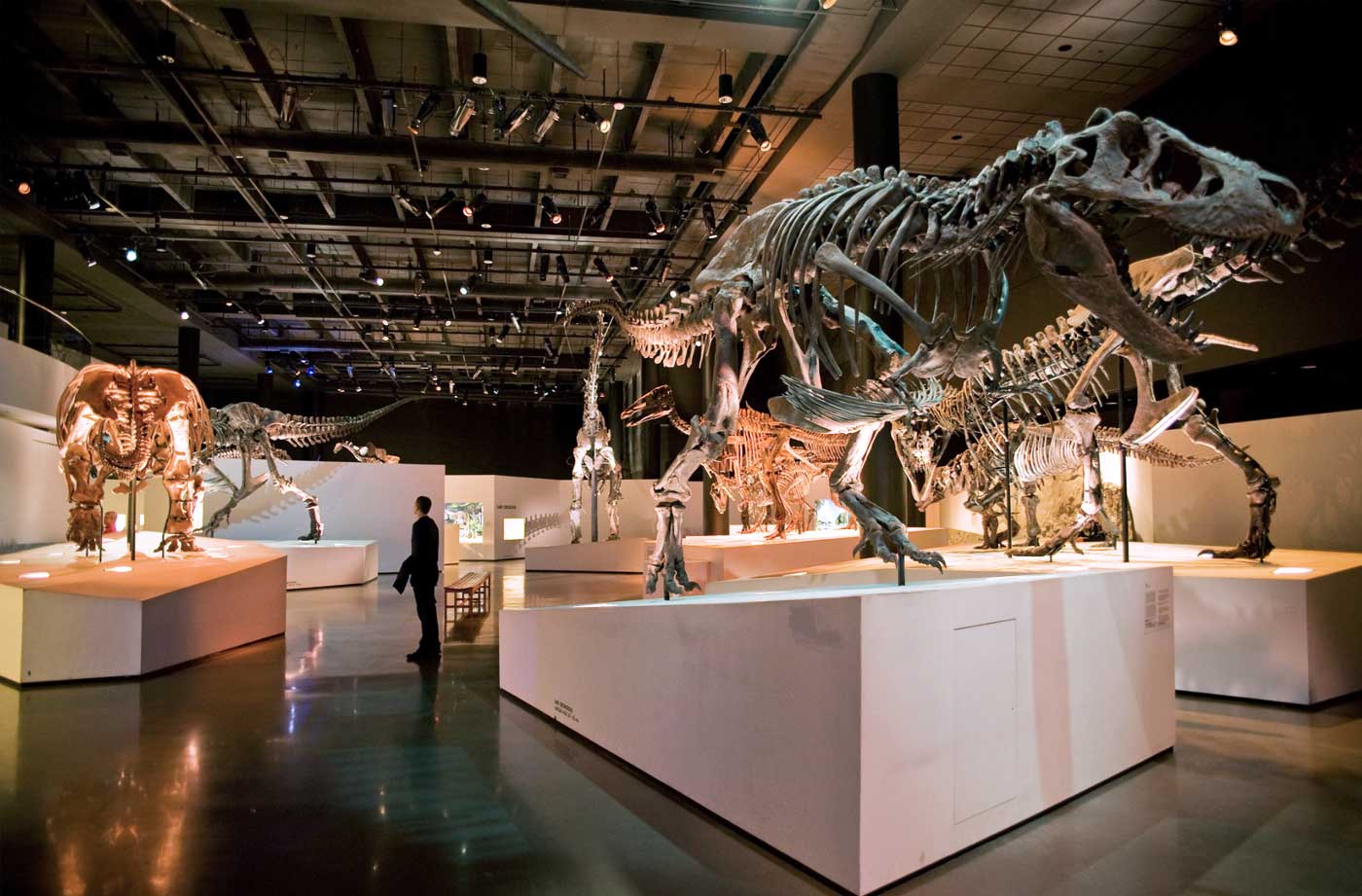 Dive right into the heart of Space City with a visit to the Houston Museum of Natural Science, one of the most visited museums in the U.S. This must-see attraction boasts a variety of permanent exhibits that cater to a wide array of interests – from the stunning Cullen Hall of Gems and Minerals to the captivating Burke Baker Planetarium, and the fascinating paleontology hall where dinosaurs roam.
If you have a thirst for knowledge and a love for exploration, you won't be disappointed. The museum offers an immersive journey through time and space, and into the natural world, offering a first-hand look at ancient artifacts, stunning gemstones, and awe-inspiring astronomy. Not to mention, the museum's location in the picturesque Hermann Park provides a beautiful backdrop for a day full of discovery. Make sure you set aside ample time for this attraction, as there's no shortage of things to see and learn at the Houston Museum of Natural Science.
2. Minute Maid Park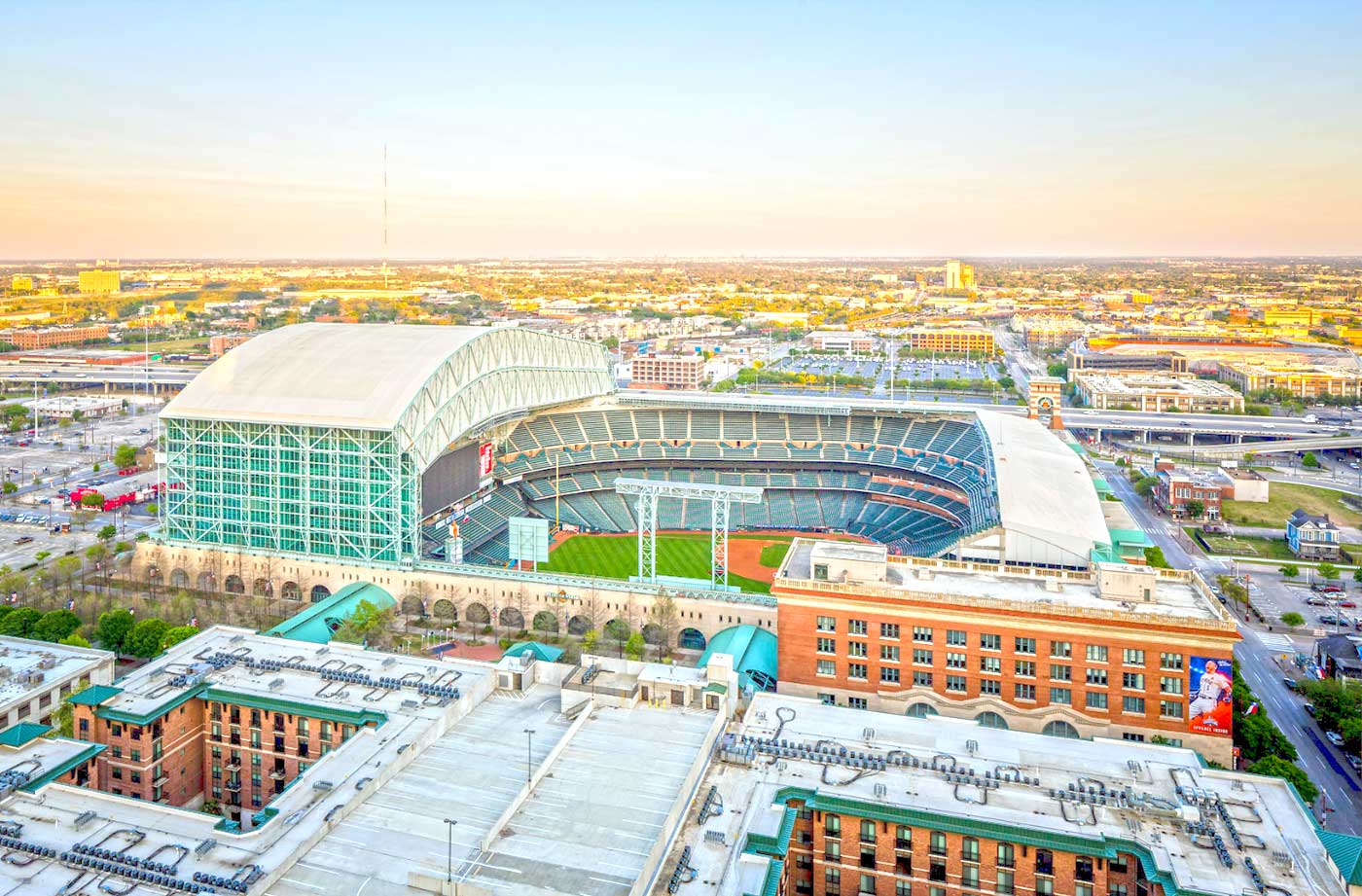 No trip to Houston is complete without a visit to Minute Maid Park, a gleaming modern sports complex nestled in the heart of downtown. Home to Major League Baseball's Houston Astros, this remarkable stadium isn't just for sports enthusiasts but for anyone seeking a quintessential American experience.
An architectural marvel with a retractable roof, Minute Maid Park uniquely combines classic baseball feel with modern amenities. Beyond the thrill of the game, the park also offers a variety of attractions, such as the vintage, full-sized locomotive that chugs along the left-field wall whenever the Astros hit a homer. Foodies will rejoice in the diverse range of dining options, from traditional stadium fare to local Houston specialties. Whether you're catching a thrilling baseball game or touring the impressive facility, Minute Maid Park offers an authentic slice of Houston culture that is not to be missed.
3. Museum of Fine Arts, Houston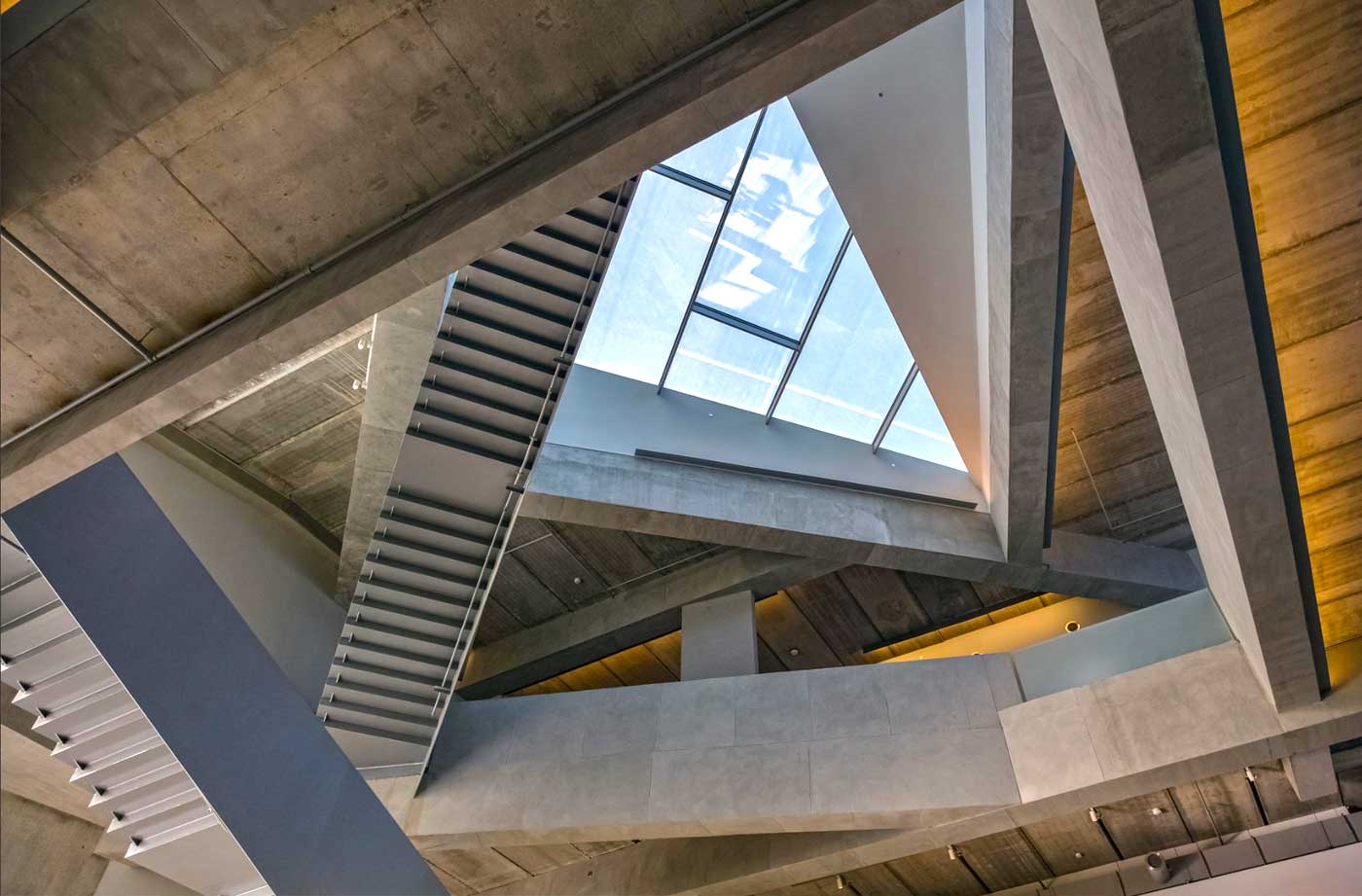 Among Houston's many attractions, the Museum of Fine Arts, Houston (MFAH) stands out as a crown jewel. As one of the largest museums in the United States, the MFAH is a treasure trove for art enthusiasts, boasting an expansive collection that spans more than 6,000 years of history. The museum's eclectic mix of artworks from around the globe ensures there's something to intrigue every visitor.
Stepping into the museum, you'll be greeted by a spectrum of art forms including paintings, sculptures, photographs, and textiles. From the grand masters of European art to the groundbreaking works of contemporary artists, the MFAH collection is both expansive and impressive. The museum is also home to a stunning sculpture garden, a top-notch repertory cinema, and a family-friendly art-making space. A visit to the Museum of Fine Arts, Houston, is not just about viewing art – it's about experiencing the breadth and depth of human creativity in its most exquisite form.
4. Children's Museum Houston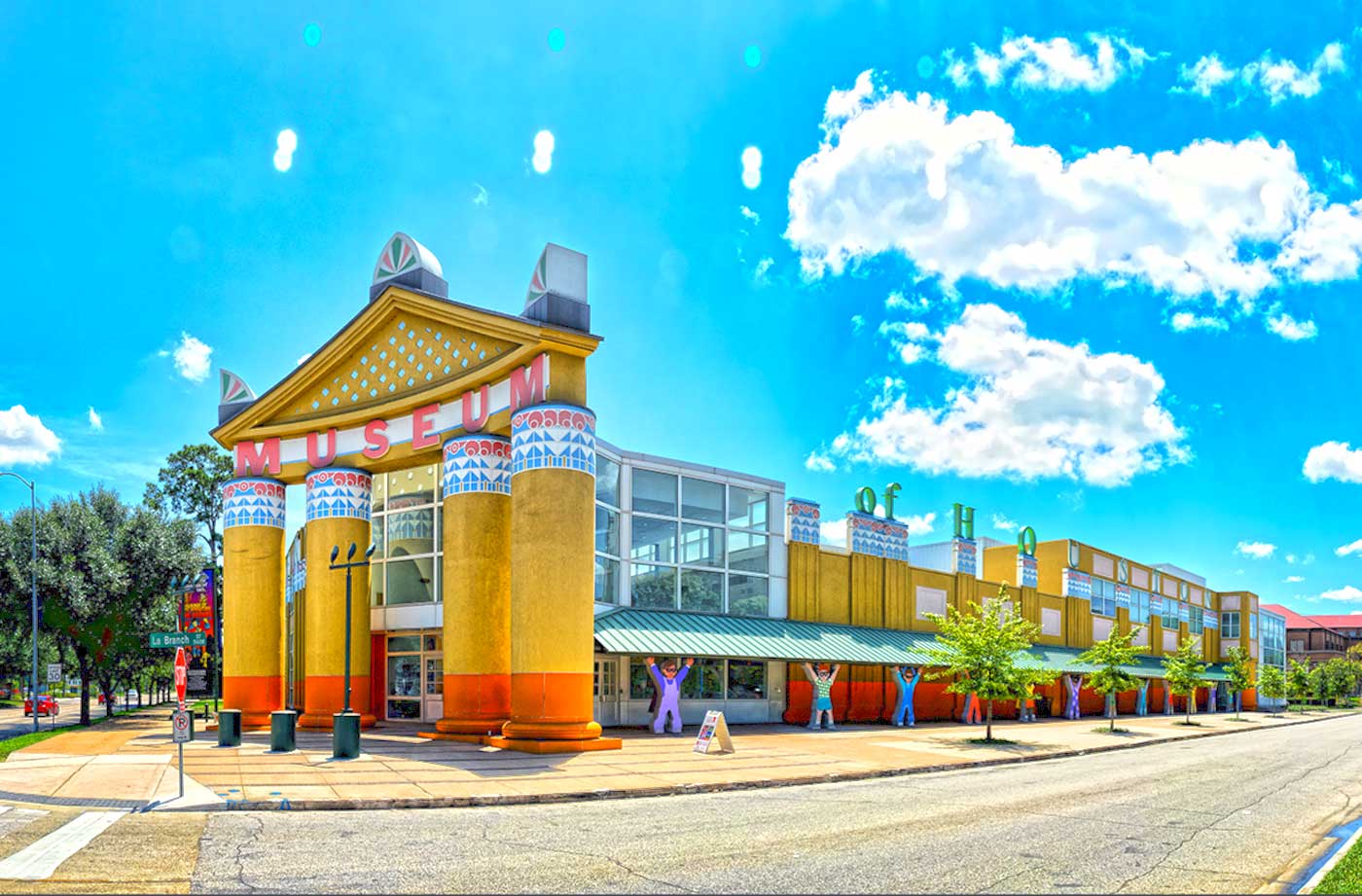 If you're planning a trip to Houston with children, don't miss a stop at the Children's Museum Houston. Ranked as one of the best children's museums in the country, this dynamic, interactive learning hub offers 14 hands-on, bilingual exhibit areas that cater to kids of all ages. The museum is dedicated to transforming communities through innovative, child-centered learning, making it a must-visit for families.
From role-playing in Kidtropolis – a city for kids, run by kids – to exploring the forces of hydropower at FlowWorks, or igniting a love for STEM at the Inventors' Workshop, there's never a dull moment. And for younger visitors, TotSpot provides a vibrant and safe environment for kids under three to explore. Whether your child is an aspiring scientist, artist, or even a future civic leader, the Children's Museum Houston offers an enriching and fun-filled day that is sure to spark their imagination and curiosity.
5. Houston Zoo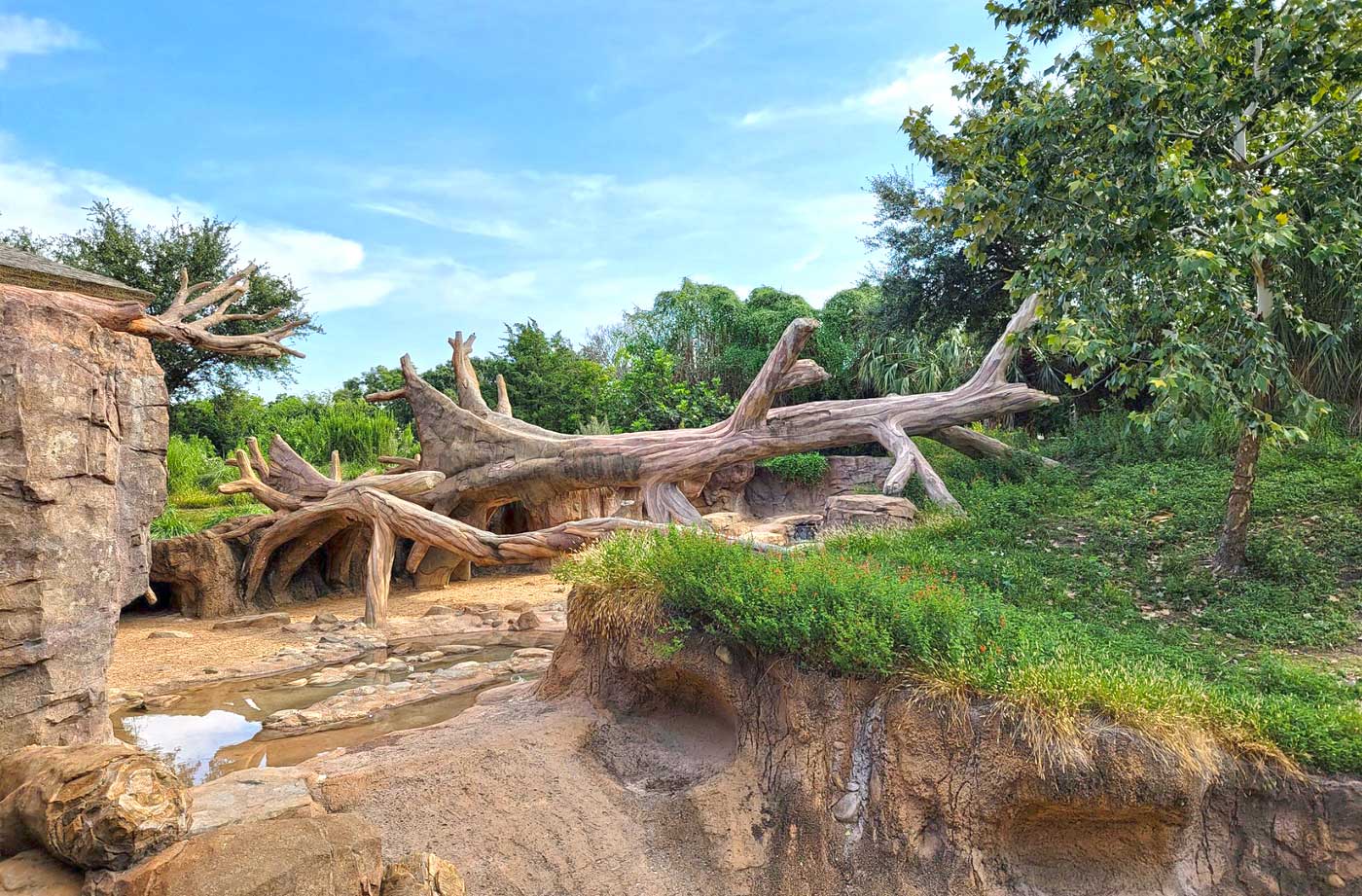 Set within the lush, 55-acre grounds of Hermann Park, the Houston Zoo is an animal lover's paradise. It is home to over 6,000 animals from 900 species, offering an engaging and educational experience for visitors of all ages. From the playful sea lions of the Kipp Aquarium to the majestic African elephants, this world-class zoo takes you on an unforgettable global journey without ever leaving Houston.
The zoo's thoughtful exhibits provide up-close-and-personal experiences with wildlife, including opportunities to feed giraffes or watch the agile antics of primates in the Wortham World of Primates. Other highlights include the McNair Asian Elephant Habitat, the African Forest, and the recently expanded Gorillas of the African Forest exhibit. Every visit contributes to the Houston Zoo's mission to conserve wildlife, as a portion of each ticket sold aids conservation efforts around the world. As such, the Houston Zoo is more than a zoo—it's a memorable adventure that both entertains and educates while contributing to the preservation of our planet's diverse and beautiful wildlife.
6. Space Center Houston
Experience the thrill of space exploration at Space Center Houston, the official visitor center of NASA's Johnson Space Center. This leading science and space learning center is one of Houston's top attractions and a must-visit destination for all space enthusiasts. It's not just a museum; it's a gate pass to NASA's Johnson Space Center, home to mission control and astronaut training.
At Space Center Houston, you can touch a moon rock, explore the replica of space shuttle Independence mounted on top of the shuttle carrier aircraft, and even have a behind-the-scenes tram tour of NASA's Johnson Space Center. One of the highlights is the Starship Gallery, home to multiple flown spacecraft and national treasures that trace the progression of human space exploration. There's also the chance to experience a virtual Martian sunset or a simulated spacewalk in a zero-gravity environment. Space Center Houston offers an out-of-this-world experience that both educates and inspires all who visit.
7. The Galleria Mall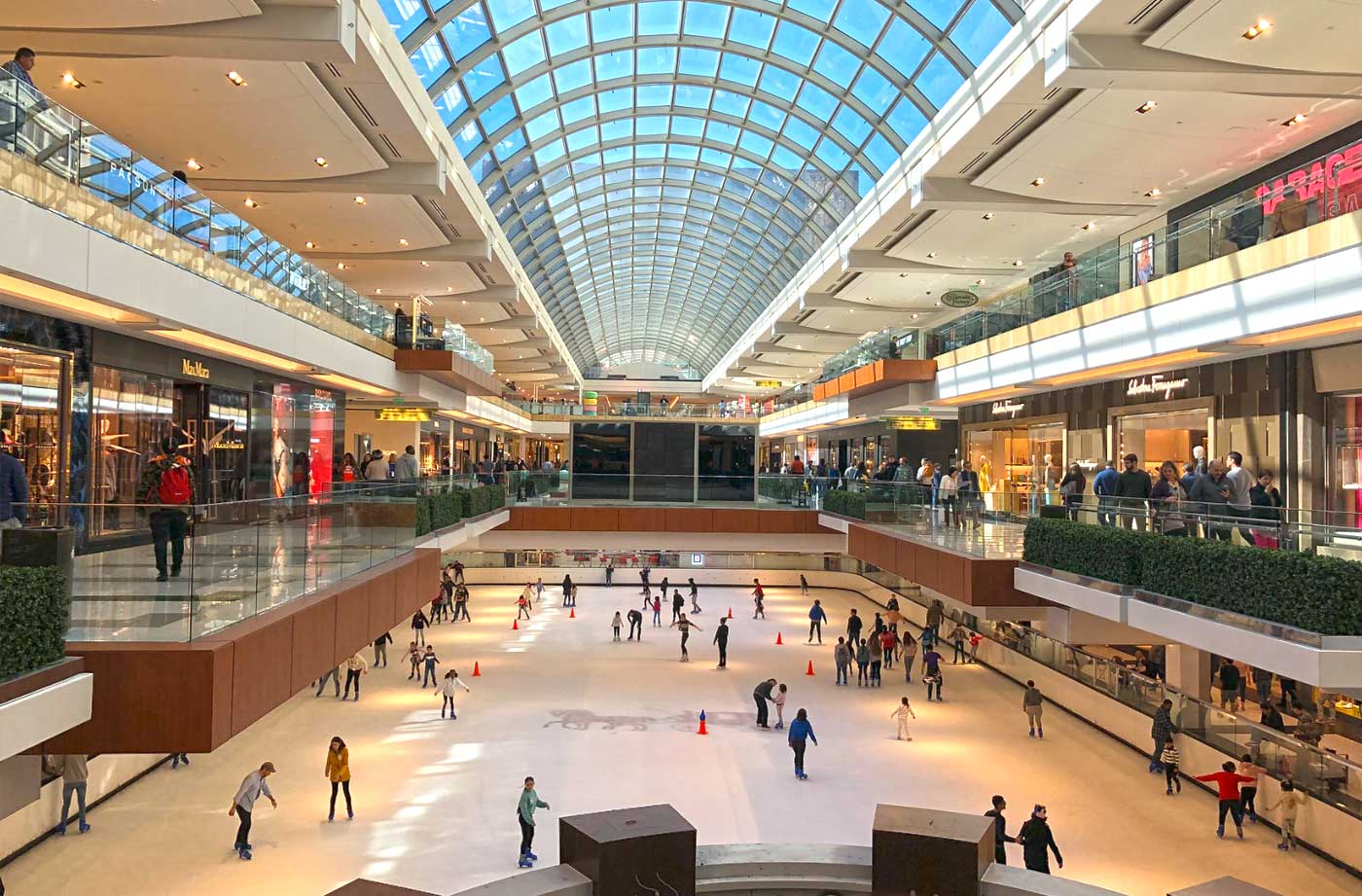 Welcome to a shopper's paradise – The Galleria. Located in the heart of Uptown Houston, The Galleria is Texas's largest shopping center and the fourth largest in the United States. It's much more than a mere mall; it's an iconic shopping and tourist destination with over 400 high-end stores, dining options, and a wealth of other amenities.
Fashion aficionados will find a host of luxury retailers that include Neiman Marcus, Gucci, and Tiffany & Co., as well as popular brands like Zara and Topshop. When you need a break from shopping, lace-up for a spin around the ice at the full-sized ice rink situated right beneath the stunning glass atrium. Also, don't miss the chance to savor a variety of culinary delights from around the world at the diverse array of restaurants. With a unique blend of retail, dining, and entertainment, The Galleria offers an unrivaled experience that caters to all tastes and styles.
8. Cockrell Butterfly Center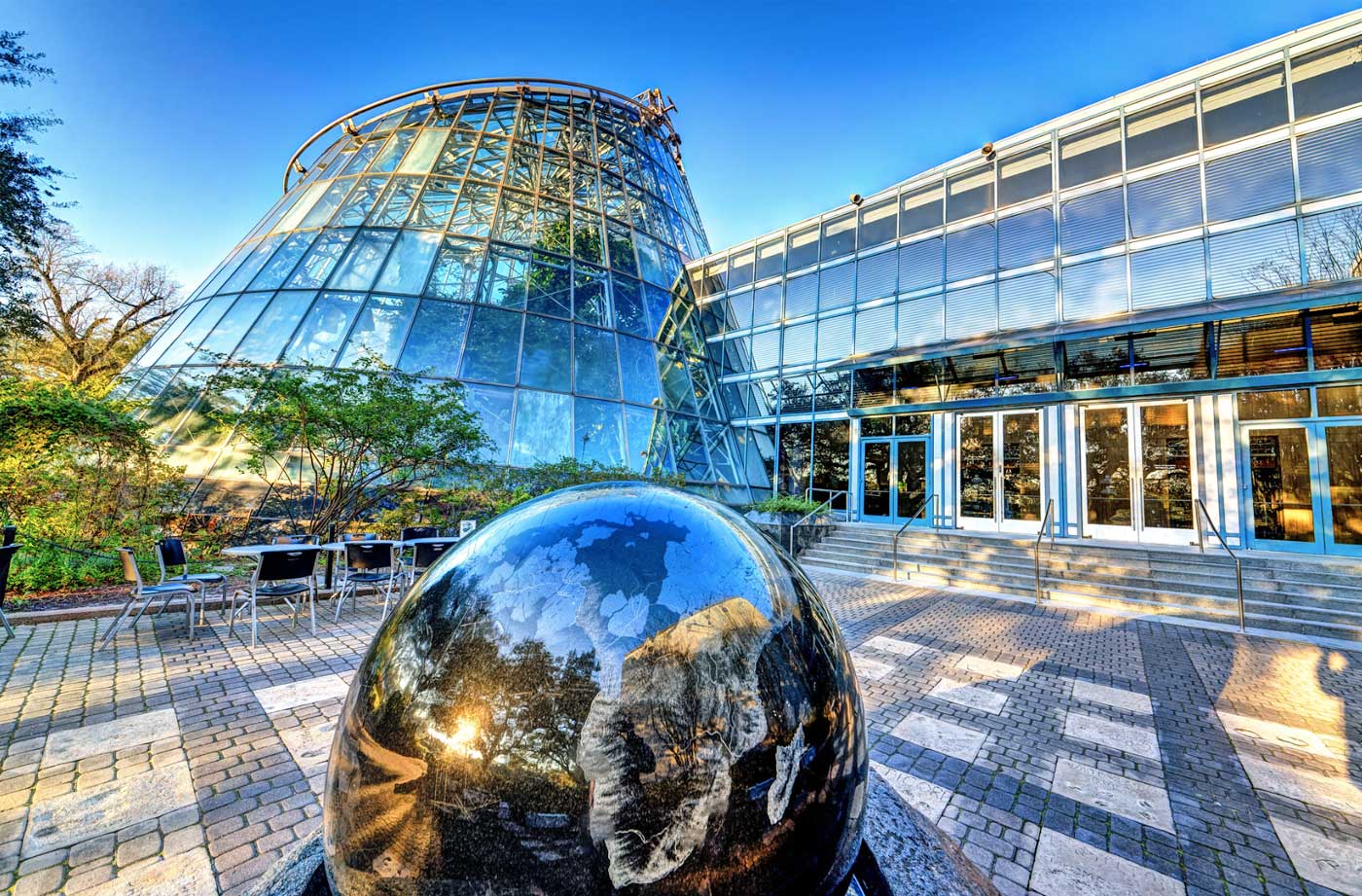 Imagine being surrounded by a fluttering cloud of vibrant butterflies in a lush tropical landscape. This dreamlike experience becomes a reality at Houston's Cockrell Butterfly Center, located within the Houston Museum of Natural Science. The center offers a mesmerizing escape into the world of these beautiful insects and their natural habitats.
The heart of the center is the three-story Rainforest Conservatory, a glass-enclosed habitat filled with tropical plants, exotic birds, and of course, thousands of brightly colored butterflies. A dramatic 50-foot waterfall adds to the tropical allure. Alongside the conservatory, the center features a simulated Chrysalis Corner where visitors can witness the fascinating process of metamorphosis as caterpillars transform into butterflies. There's also a Brown Hall of Entomology, providing interactive games, displays and exhibits that highlight the significance of insects and arachnids. A visit to the Cockrell Butterfly Center not only provides an enchanting experience but also fosters an appreciation for the important role that insects play in nature.
9. Toyota Center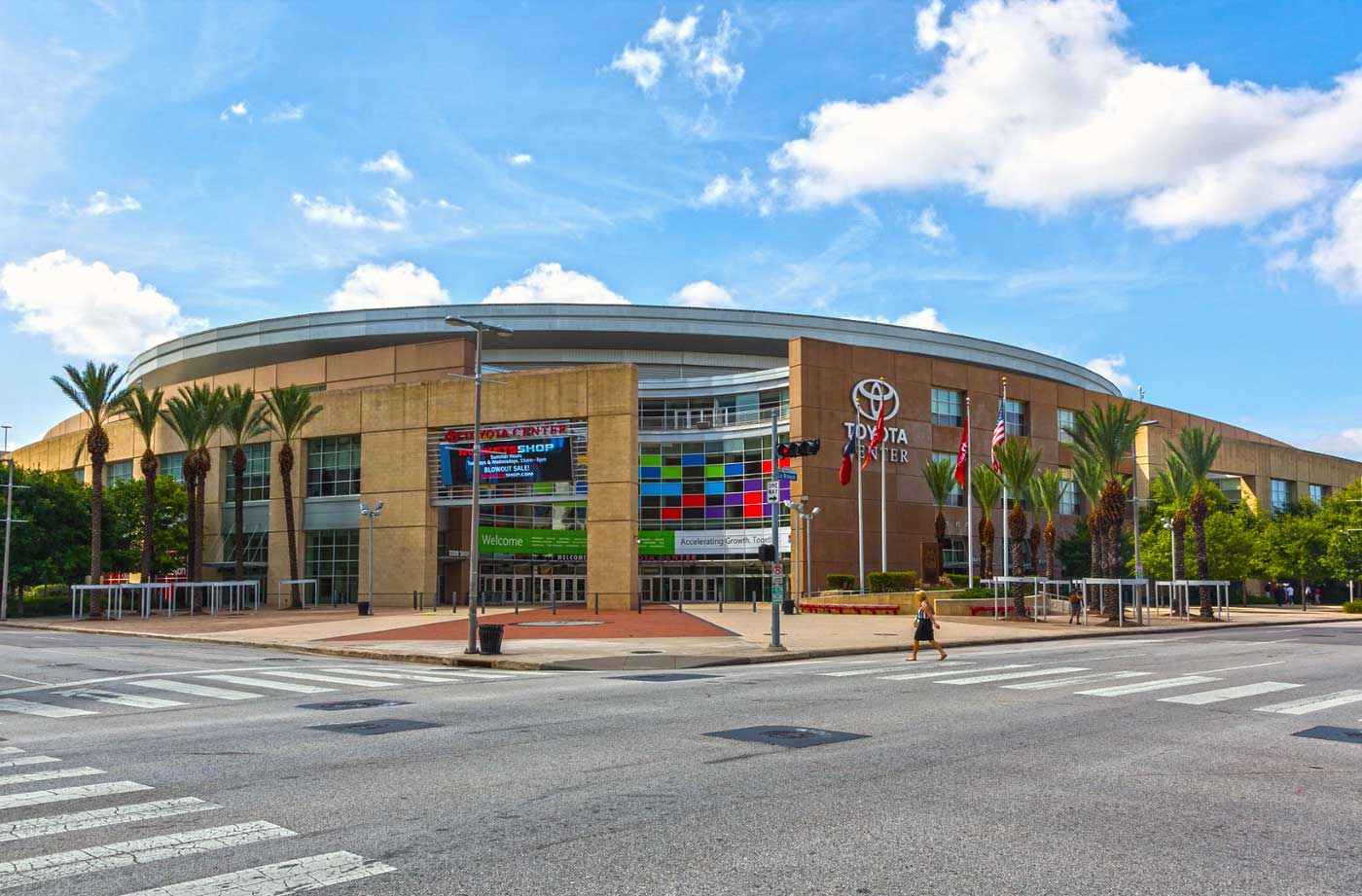 Feel the electric energy of Houston at the Toyota Center, the premier live entertainment venue in the city. The home ground for the NBA's Houston Rockets, the Toyota Center isn't just for sports fans, it also plays host to some of the biggest names in music and entertainment, offering a dynamic and thrilling event calendar year-round.
Located in the heart of downtown Houston, the Toyota Center boasts an impressive design with state-of-the-art facilities. The expansive arena offers an intimate setting with excellent sightlines, first-rate acoustics, and top-notch comfort for guests, making every event feel special. Whether you're there to cheer on the Rockets, see your favorite band, or enjoy a family show, a visit to the Toyota Center promises an unforgettable experience filled with excitement, action, and world-class entertainment.
10. NRG Stadium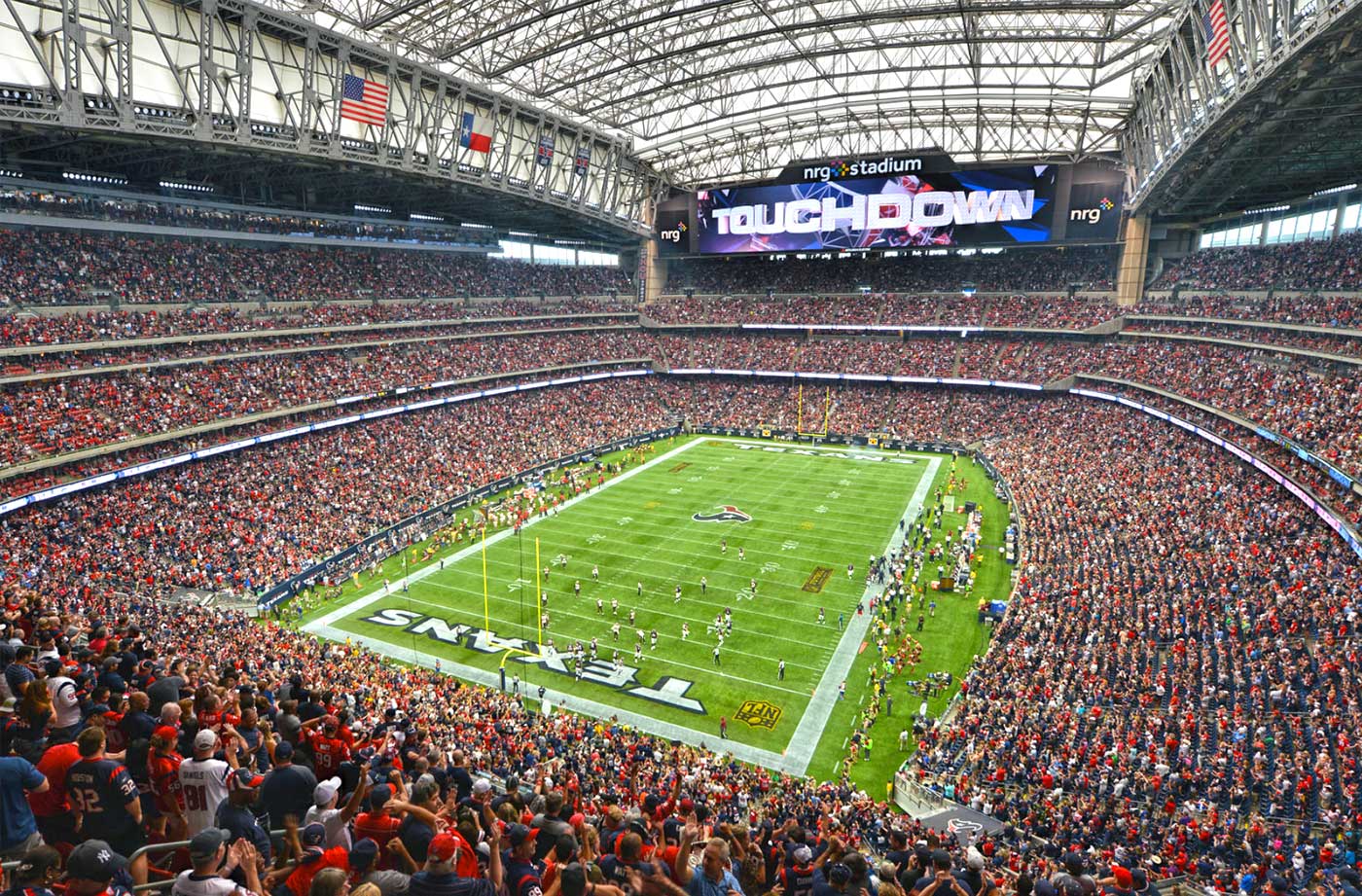 Stepping into NRG Stadium is like stepping into the heart of Houston's sports and entertainment scene. As the first facility in the NFL to have a retractable roof, NRG Stadium offers the option of an open-air, natural-grass field or a closed, air-conditioned, artificial-turf field, making it a versatile venue for various events.
Home to the NFL's Houston Texans, the stadium is known for its electrifying atmosphere on game days. But it's not just about football; NRG Stadium also hosts a range of other major events, from star-studded concerts to international soccer matches, and even the world-renowned Houston Livestock Show and Rodeo. With a seating capacity of over 72,000 and state-of-the-art facilities, NRG Stadium is more than a sports venue – it's a testament to Houston's spirit of innovation and love of entertainment. Whether you're a die-hard sports fan or simply looking for a taste of the city's vibrant event scene, NRG Stadium is an essential part of the Houston experience.
Feel free to explore these pages as well:
And there you have it, our curated tour of the top 10 attractions in Houston, a vibrant city where Southern hospitality meets urban chic. From its remarkable museums to the bustling shopping malls, stunning parks, and iconic sports arenas, Houston offers a delightful array of experiences that cater to a wide range of interests.
While this guide serves as a great starting point, remember that the real magic of Houston lies in its diversity and constantly evolving landscape. There's always something new to discover, be it a trendy eatery in the Heights, a vibrant mural in East End, or a tranquil trail in Buffalo Bayou Park.
So don't stop exploring once you've ticked off all the spots on this list. Instead, let the city's unique rhythm guide you to its hidden gems and local favorites. Whether you're in town for a few days or you're here for a longer haul, you'll find that Houston always has more to offer. Just like the city itself, your Houston adventure is bound to be big, bold, and truly unforgettable. Safe travels!