Norway has a population of 5,033,675 people, Norway's capital city Oslo is the largest city of Oslo.
Norway personel income per capita $97,254, jobless rate 1.50% and its currency Norwegian krone (NOK). Norway official languages and mostly spoken dialects are Norwegian. Ethnics Groups : 86.2% Norwegians, 1.3% Sami, 11.8% other.
A Collection of Norway Photos
Bruges, Bergen, Norway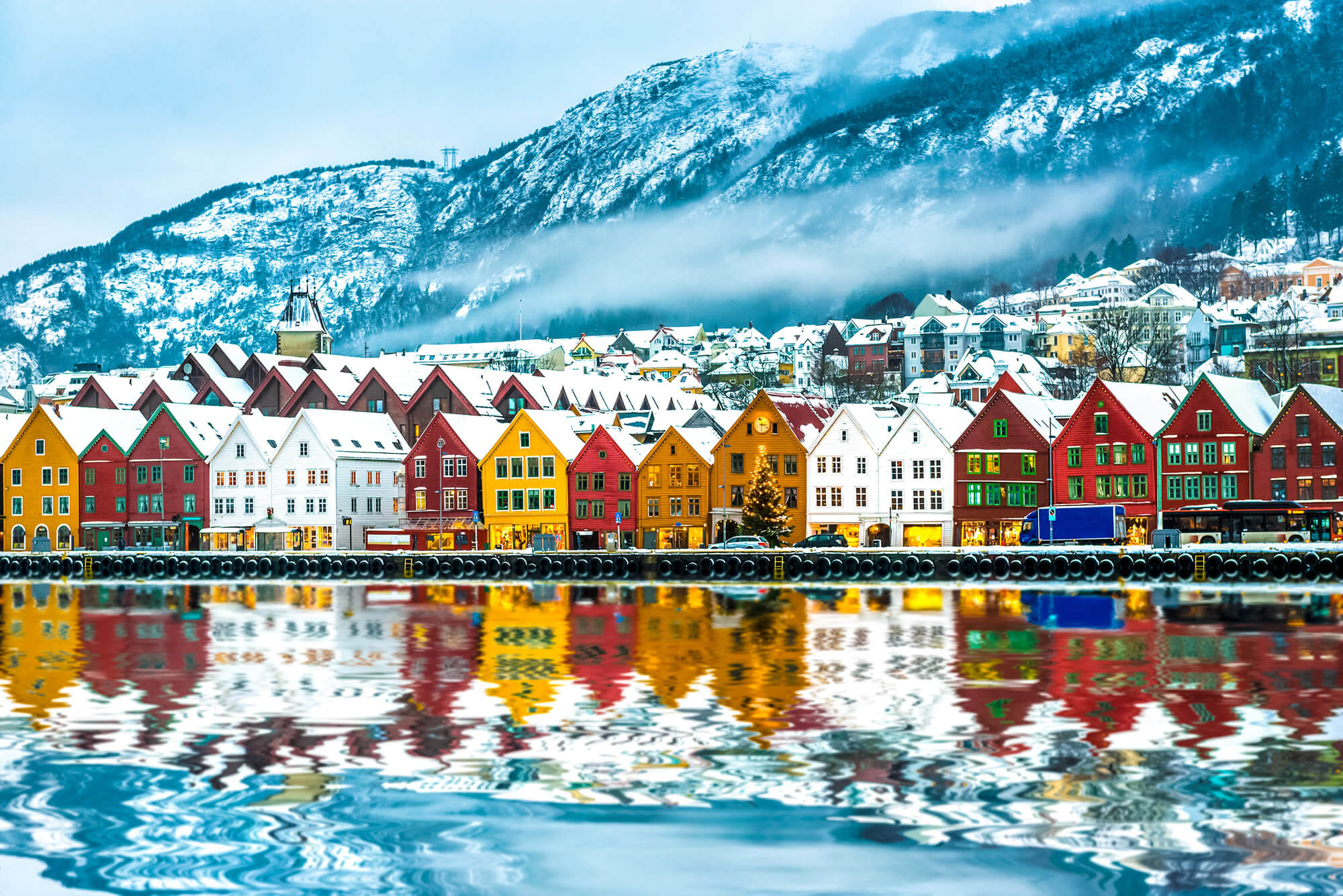 View on Bruges, Bergen Norway
Lysefjorden, Stavanger, Norway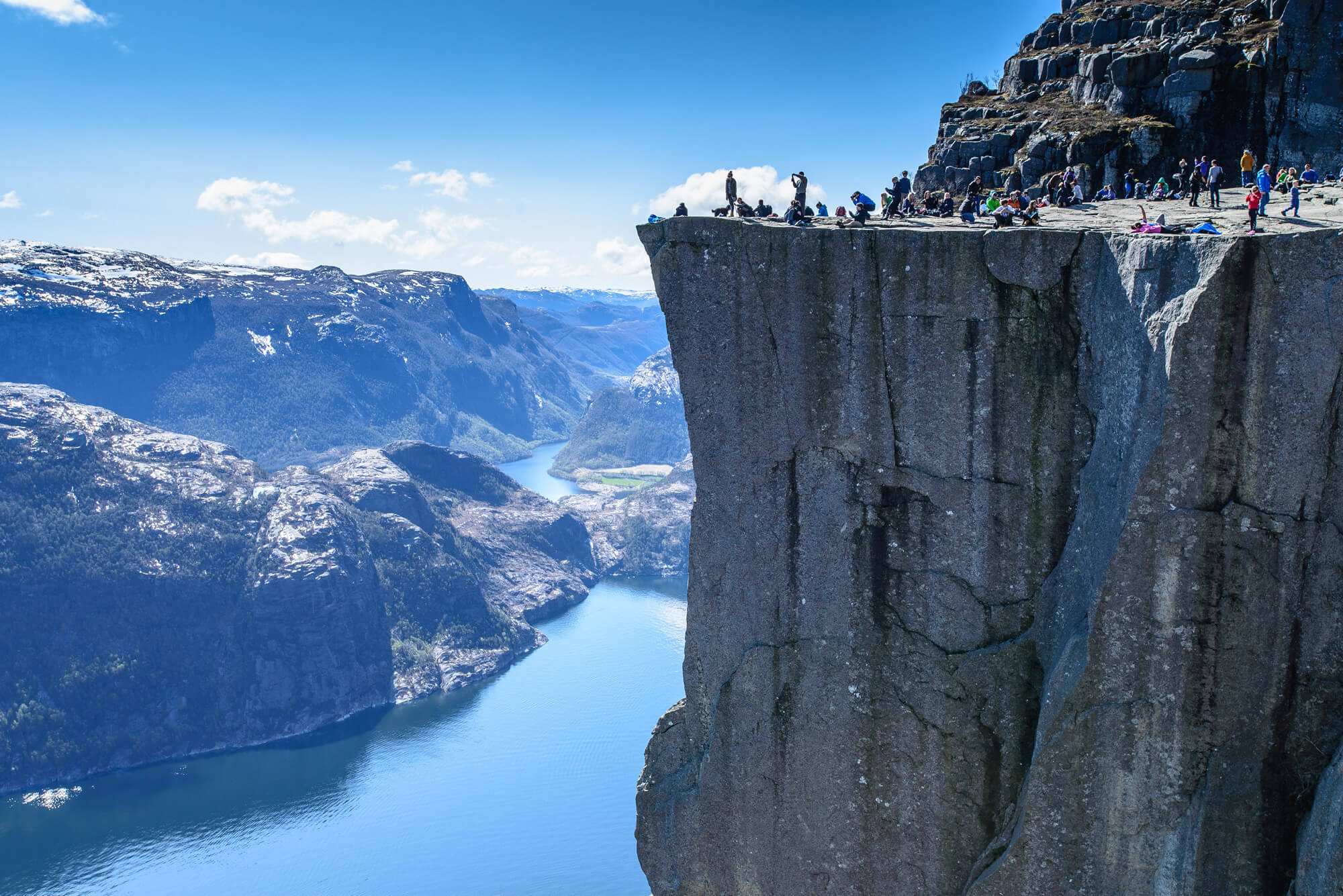 Majestic Preikestolen over Lysefjorden, Stavanger, Norway.
Oslo National Theater, Norway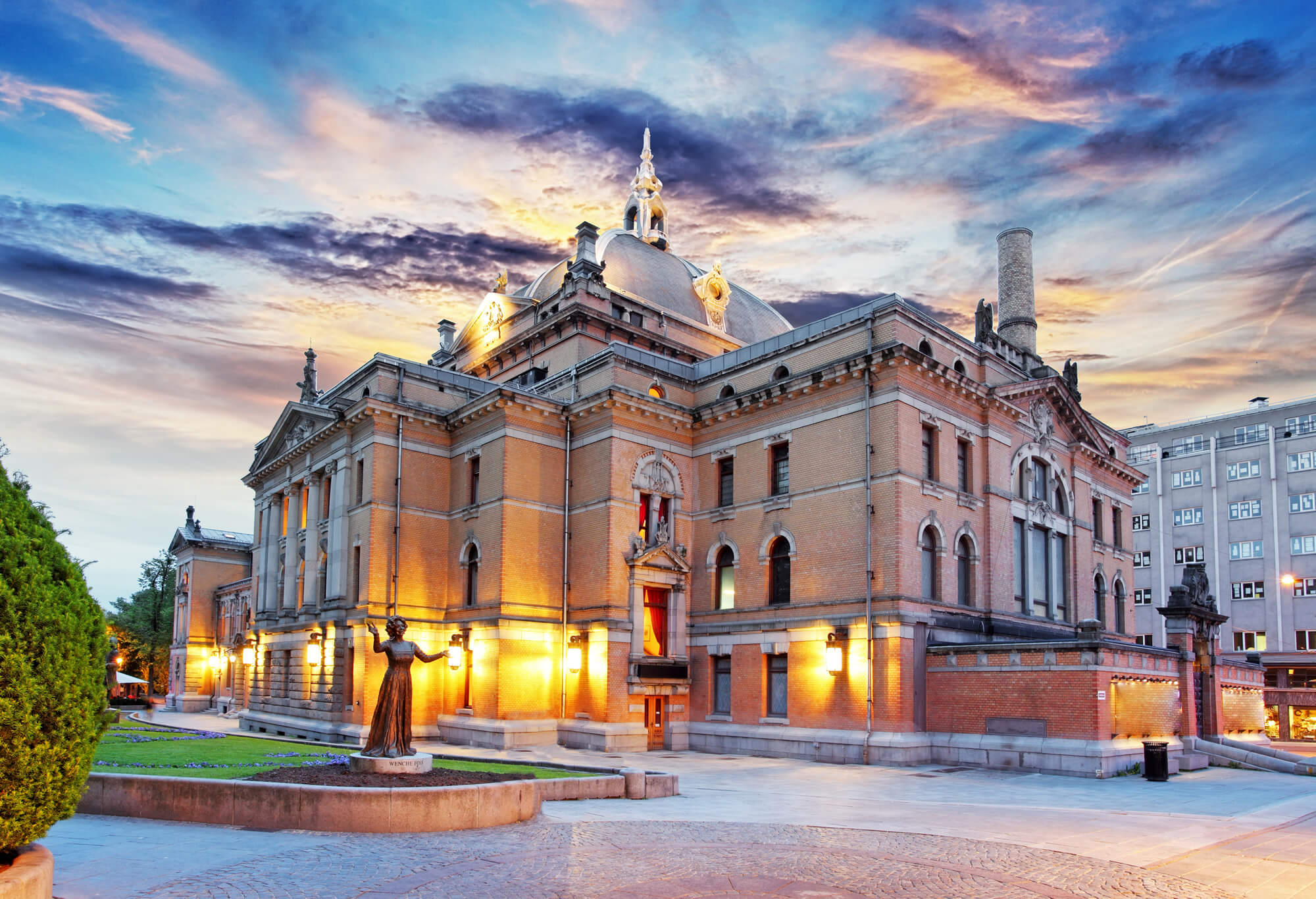 Oslo National theater, Norway.
Panorama Geiranger Fjord, Norway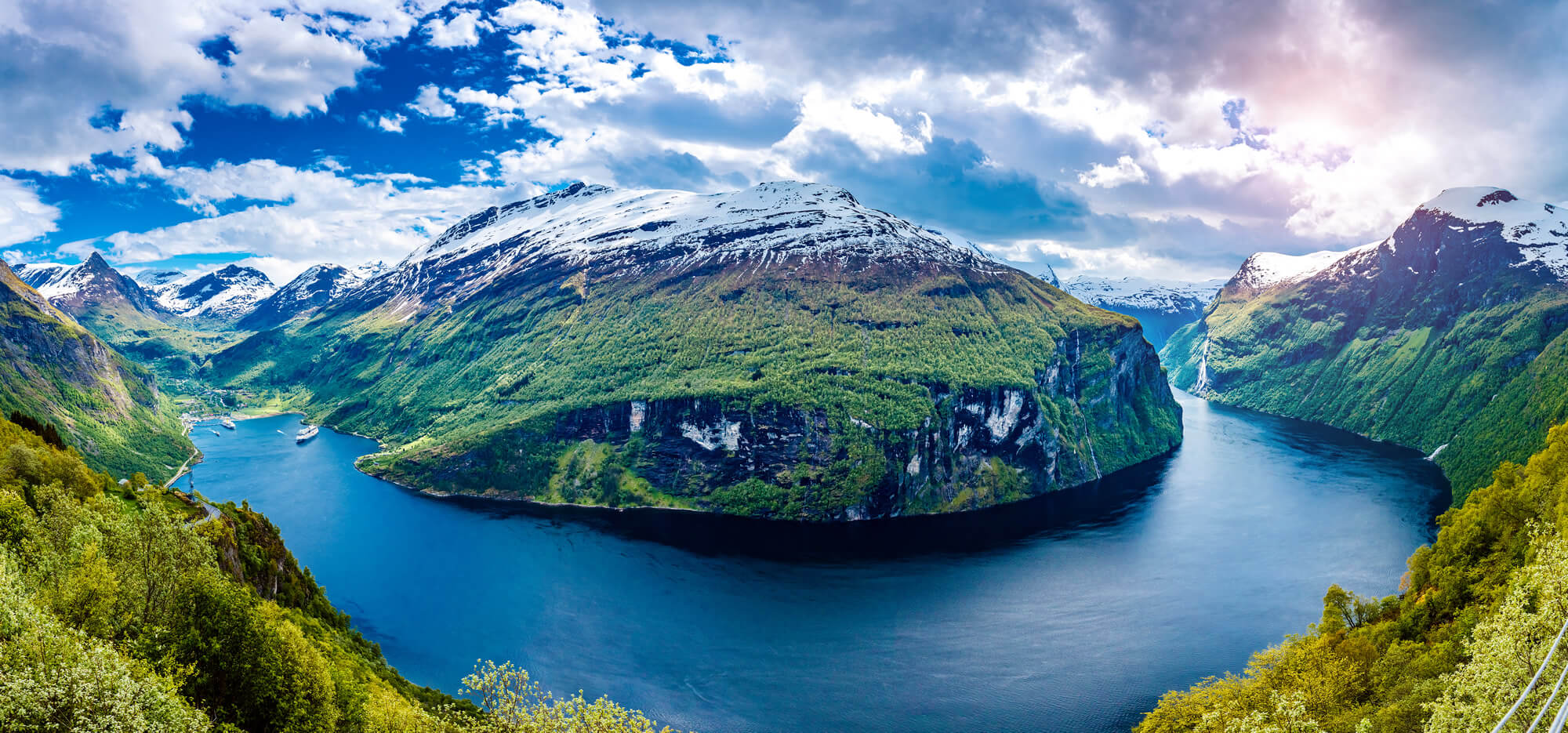 Panorama Geiranger fjord, Beautiful Nature Norway. It is a 15-kilometre (9.3 mi) long branch off of the Sunnylvsfjorden, which is a branch off of the Storfjorden (Great Fjord).
Oslofjord and Akershus Fortress, Oslo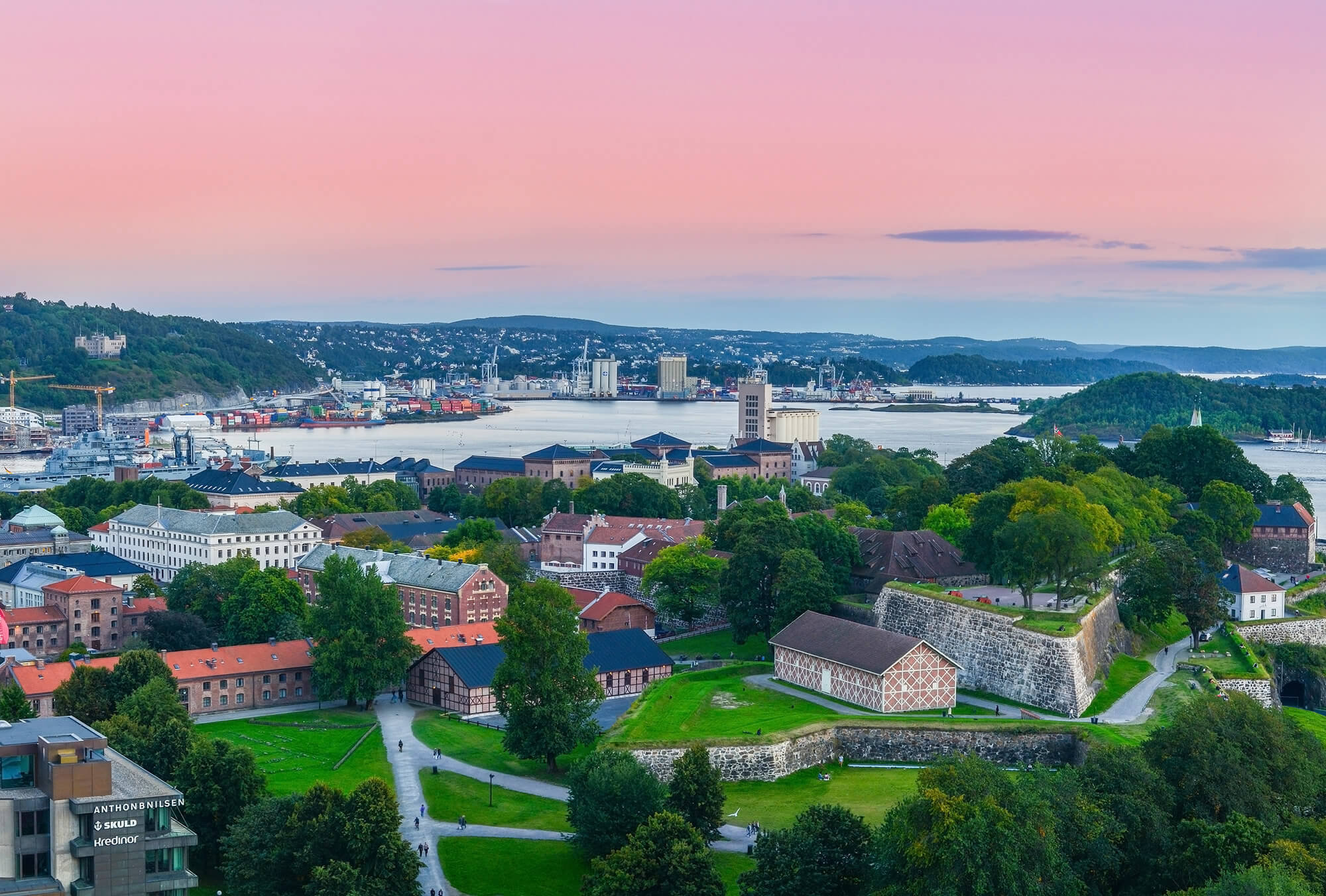 Oslo, Norway. A view at Oslofjord and Akershus fortress from the top of City hall (Radhuset) tower.
Geiranger Fjord, Waterfall Seven Sisters, Norway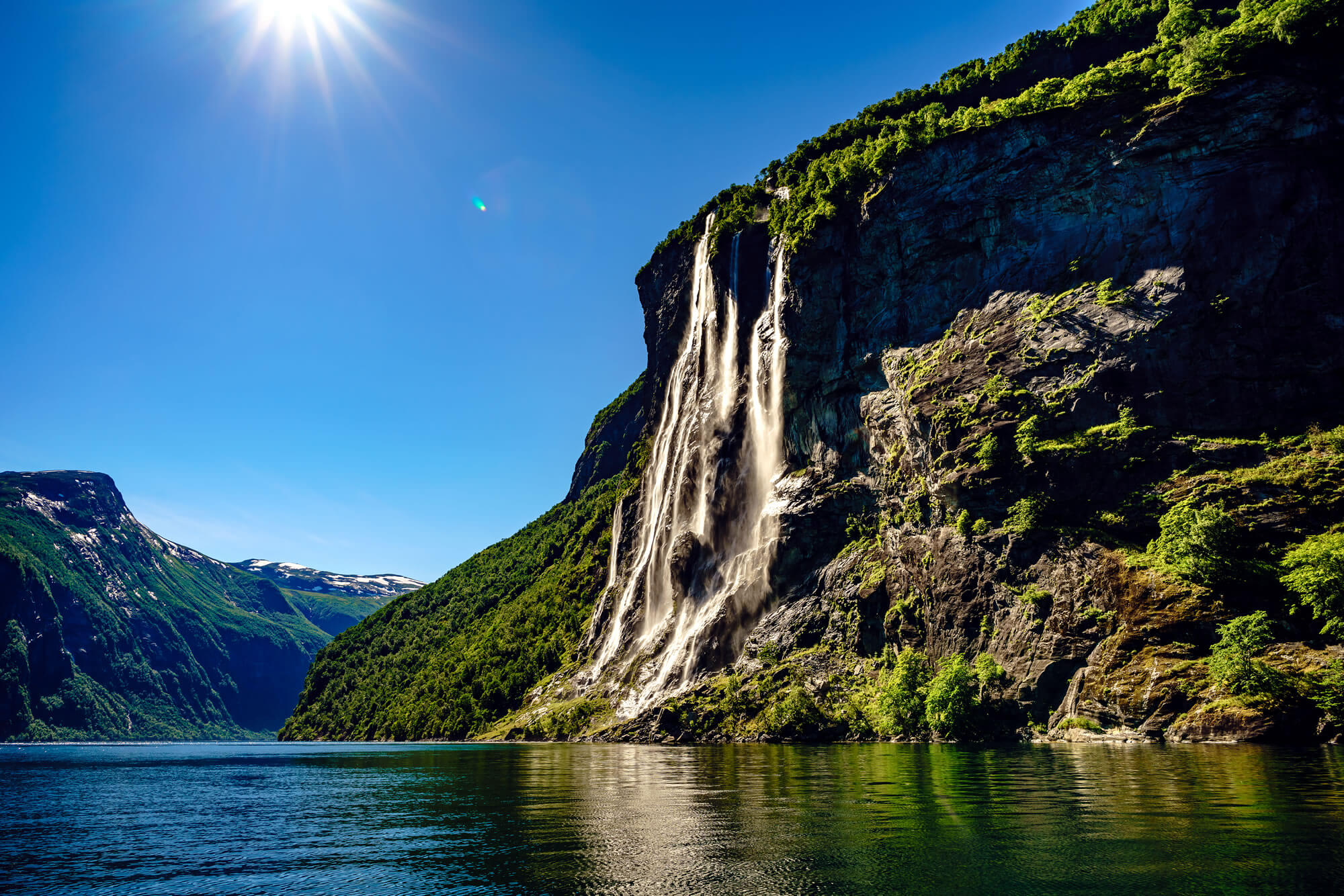 Geiranger fjord, waterfall Seven Sisters. Beautiful Nature Norway natural landscape.
Modern buildings in Oslo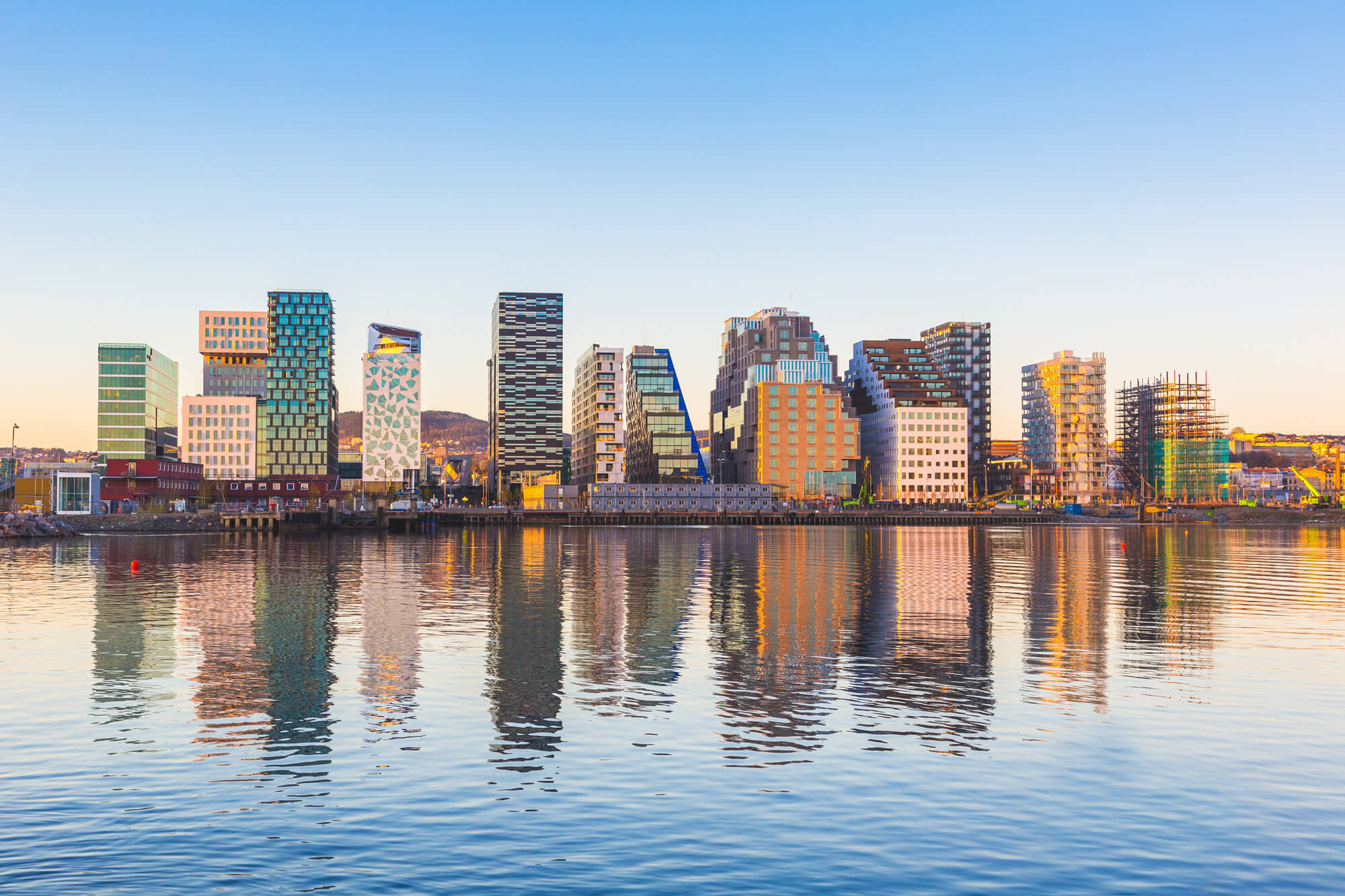 Modern buildings in Oslo, Norway, with their reflection into the water. These are some of the new buildings in the neighbourhood of Bjorvika. Concepts of travel and architecture.
Trolltunga Norway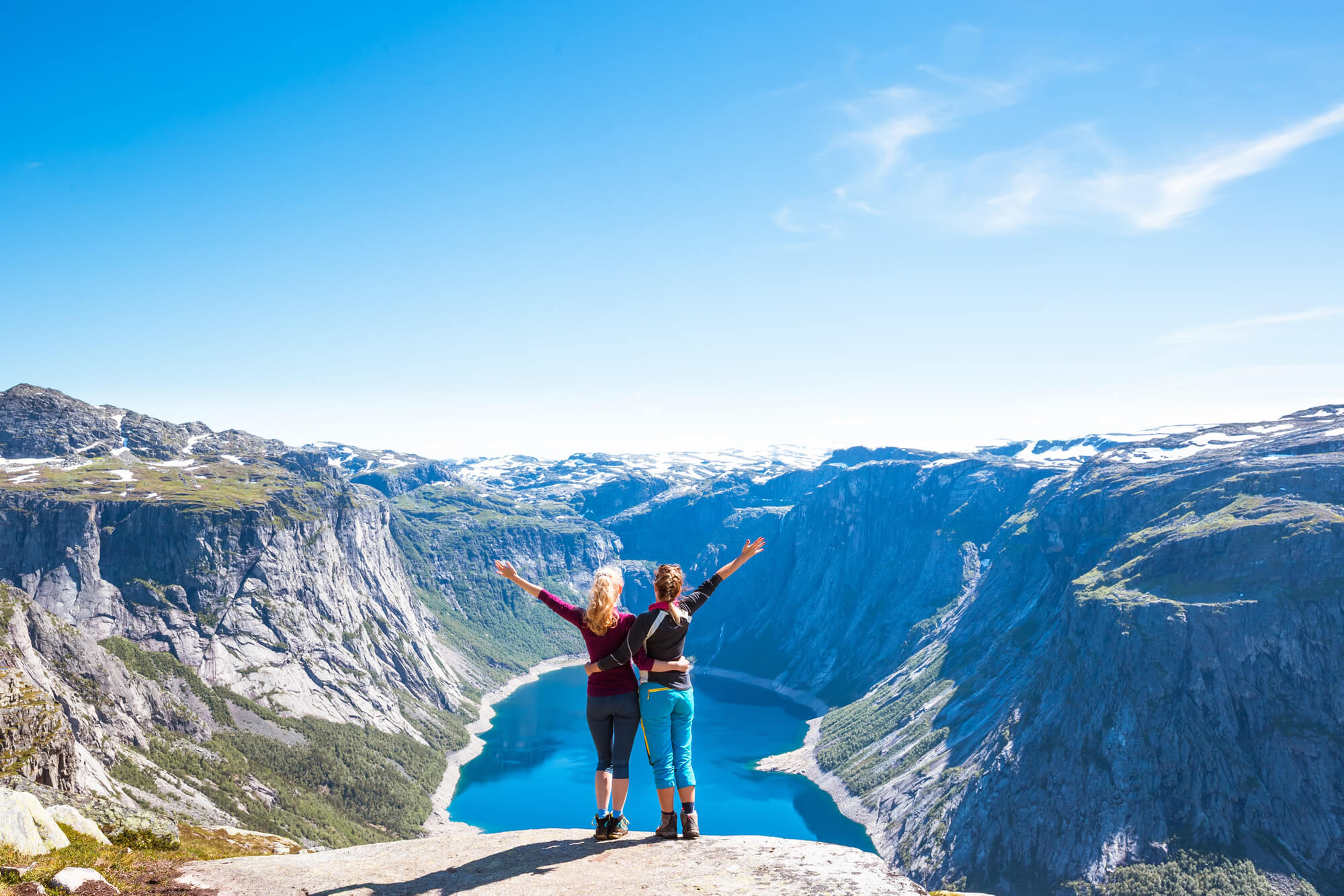 Happy people relax in cliff during trip Norway. Trolltunga hiking route.
Reine, Lofoten, Norway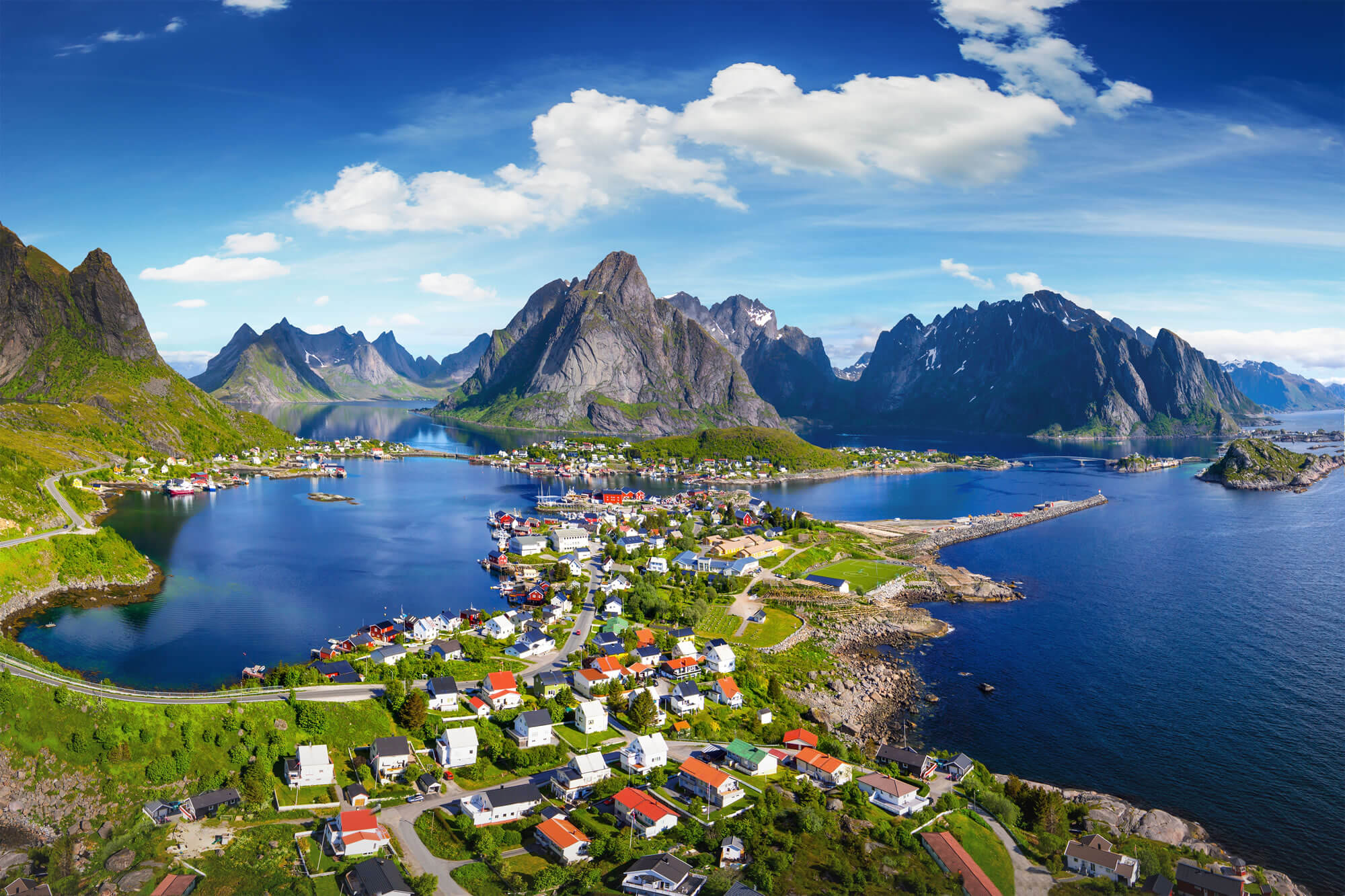 Reine, Lofoten, Norway. The village of Reine under a sunny, blue sky, with the typical rorbu houses. View from the top.
Lofoten Islands in Norway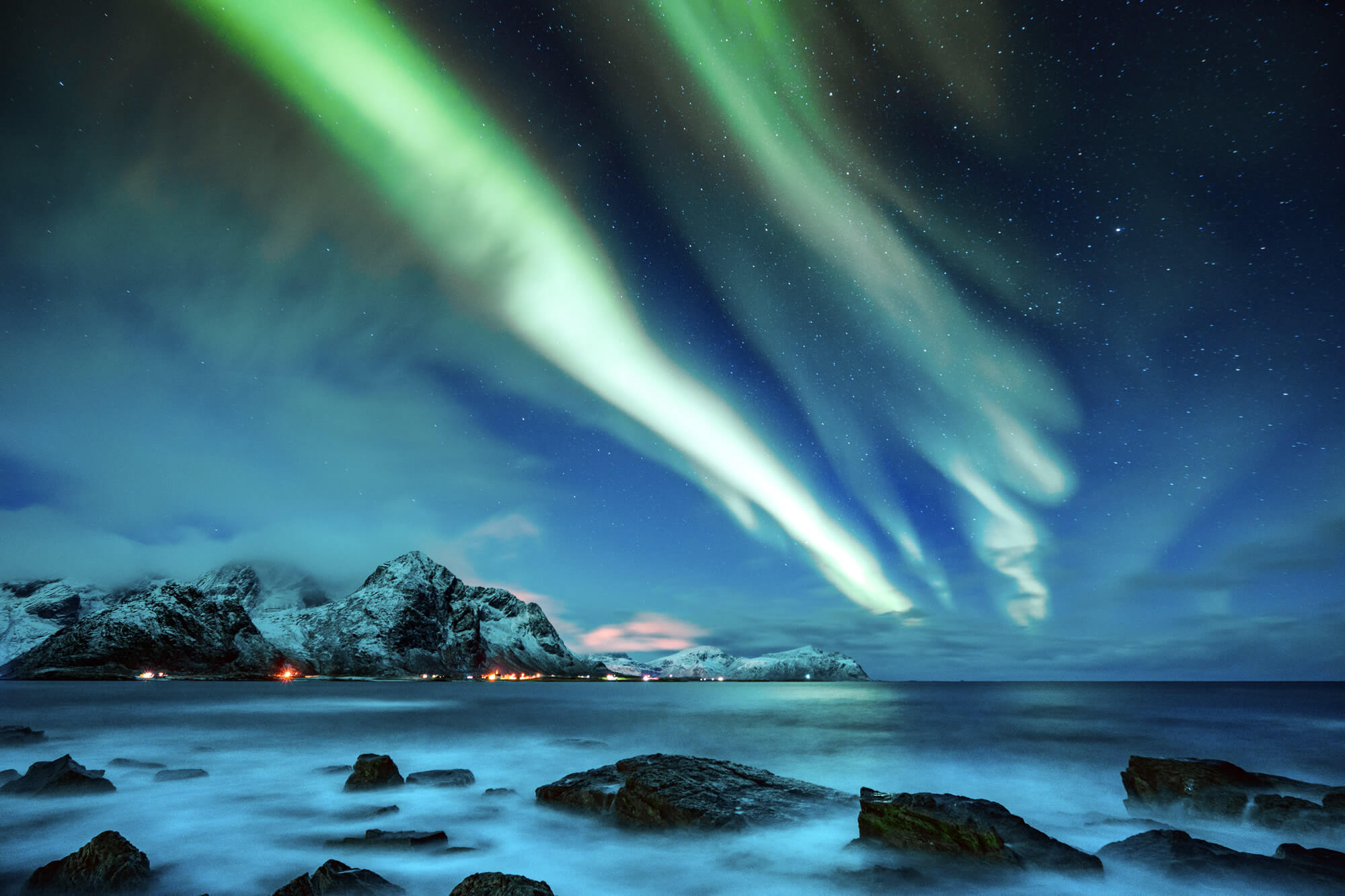 Northern Lights over the Lofoten Islands in Norway.
Where is Norway in the World?
Show Google map, satellite map, where is the country located.
Get direction by driving, walking, bicycling, public transportaion and travel with street view.
Norway Google Map
Norway Maps and Photos