Visit Southern Spain's marvellous region of Andalusia. Explore 8th-15th centuries Moorish rule of Andalusia, Granada Cathedral, Christian Triump Granada, Costa Del Sol, St. Nicolas Terrace, Cordoba, Cordoba River and Glouries Past, Zahara a Moorish Castle in the 13th Century, Arcos de la Frontera and more…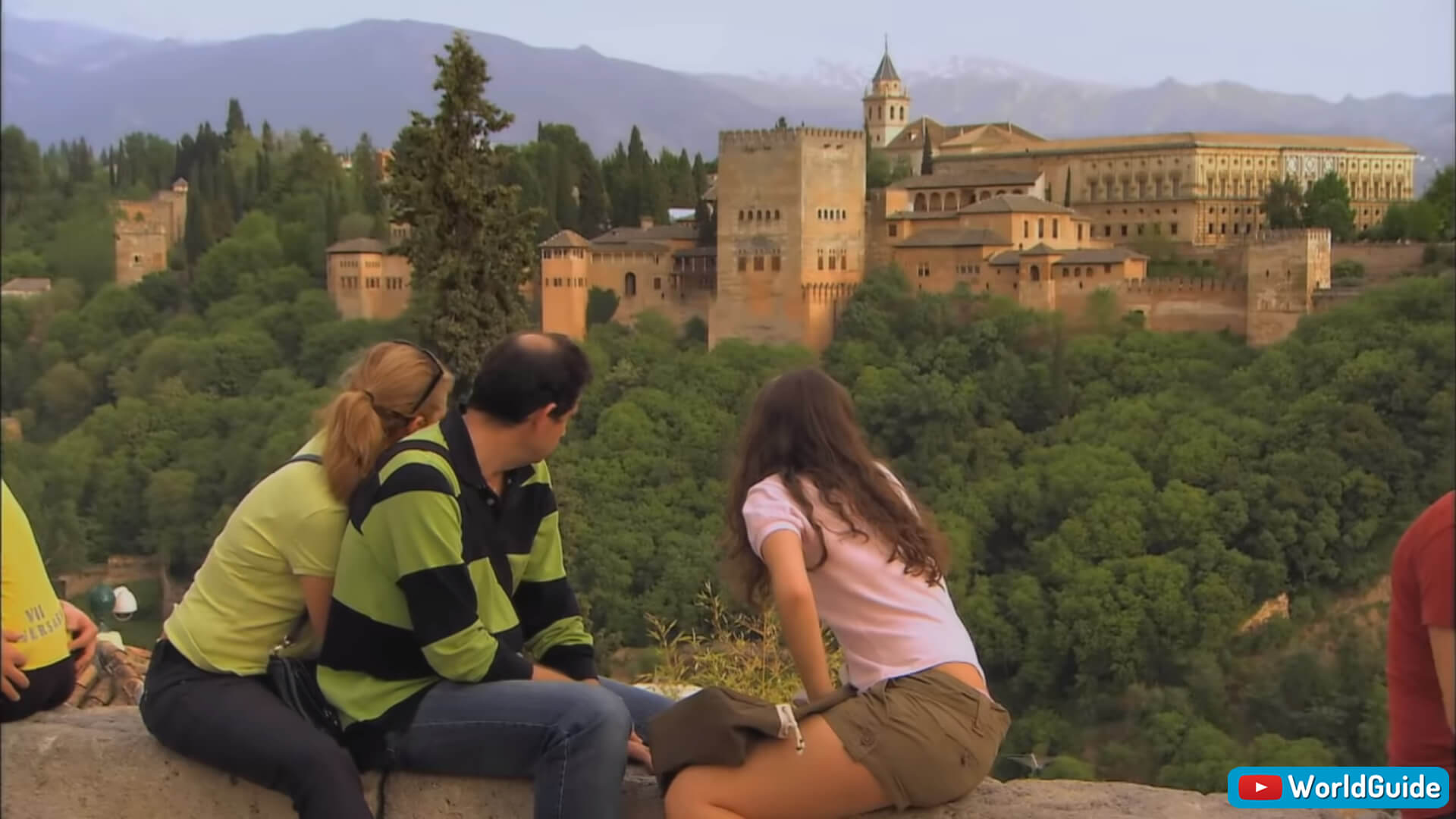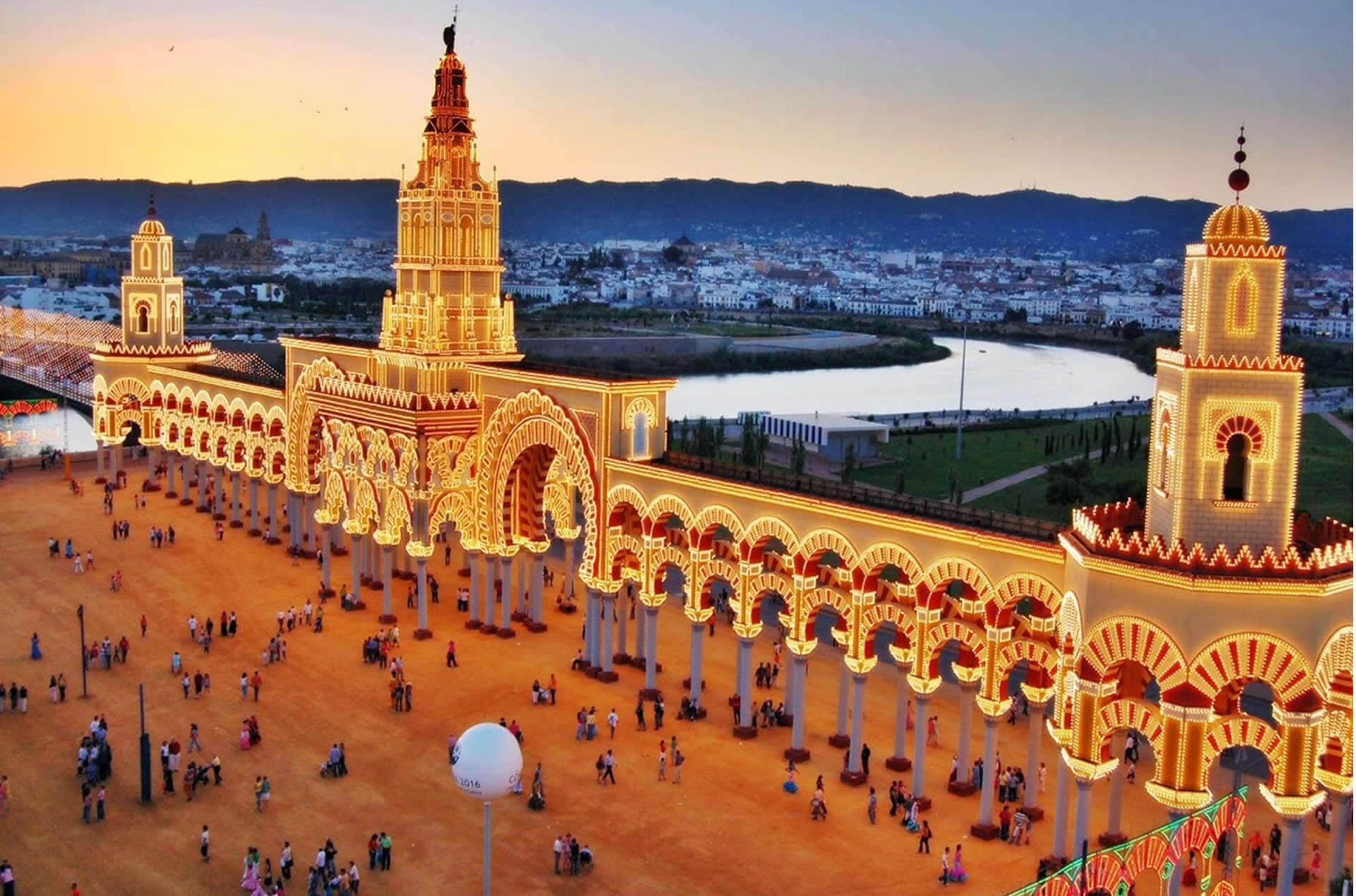 Cordoba Andalucia Spain
Andalusia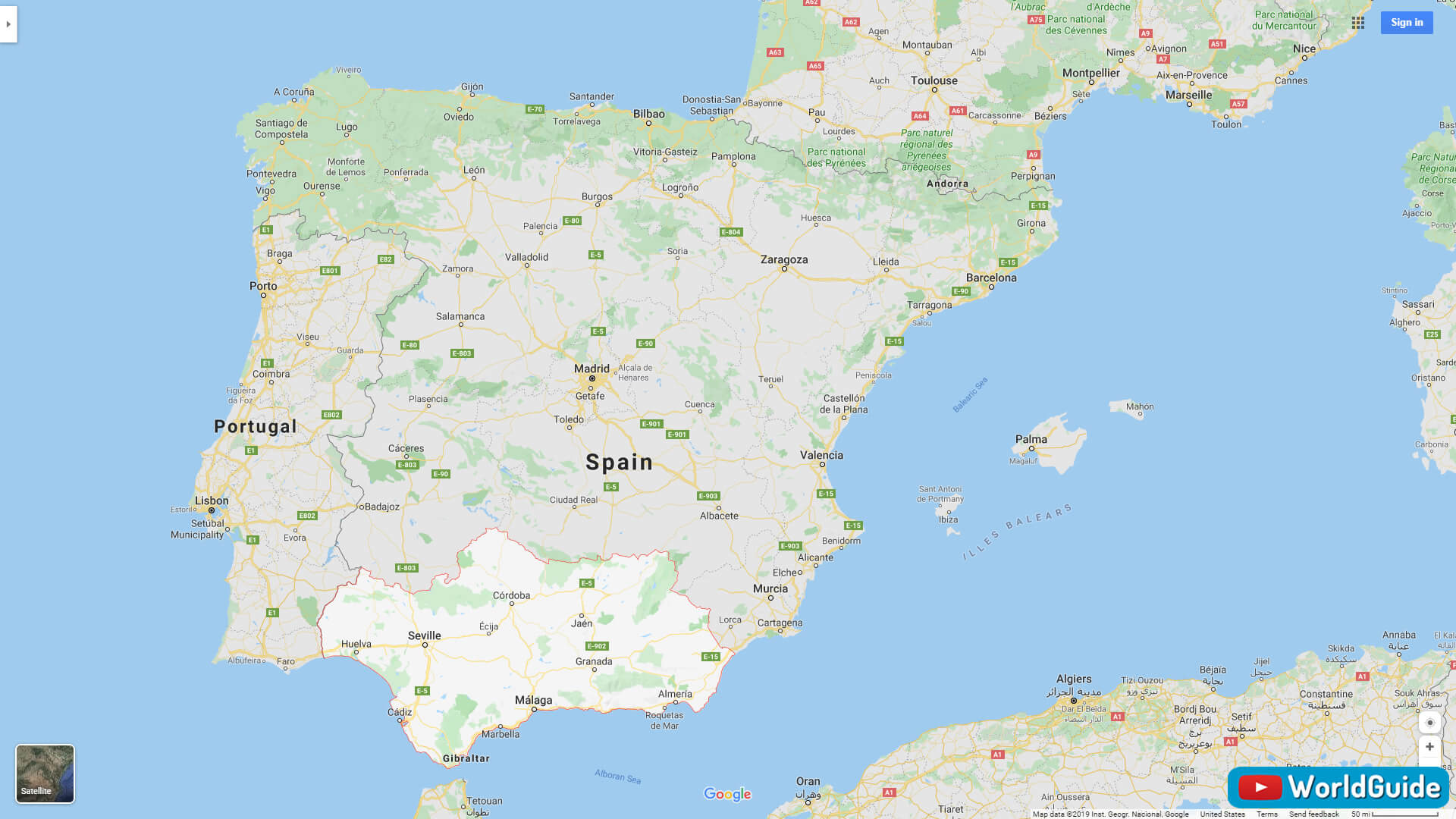 Andalucia Spain Political Map
Andalusia is a large autonomous region of hills, rivers and farmland bordering Spain's southern coast. It was under Moorish rule from the 8th-15th centuries.
Andalusia region has 8.41 million (2018) and 87,268 km² area. Points of interest Alcázar castle in Seville, Córdoba's Mezquita Mosque-Cathedral, Granada's Alhambra palace, Costa del Sol, Plaza de Espana.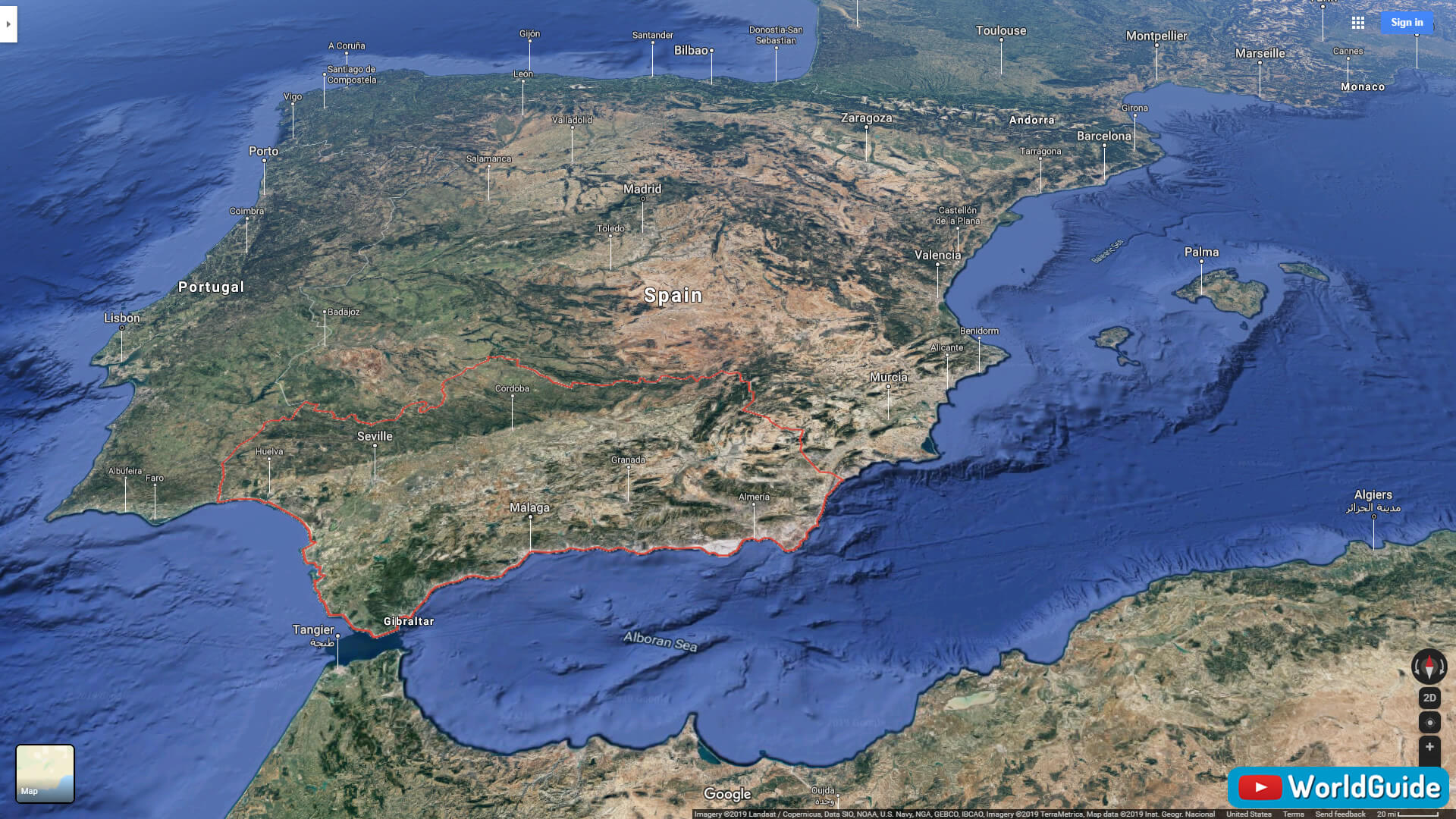 Andalucia Spain Physical Map
The fair grounds are jangling with fancy carrieges.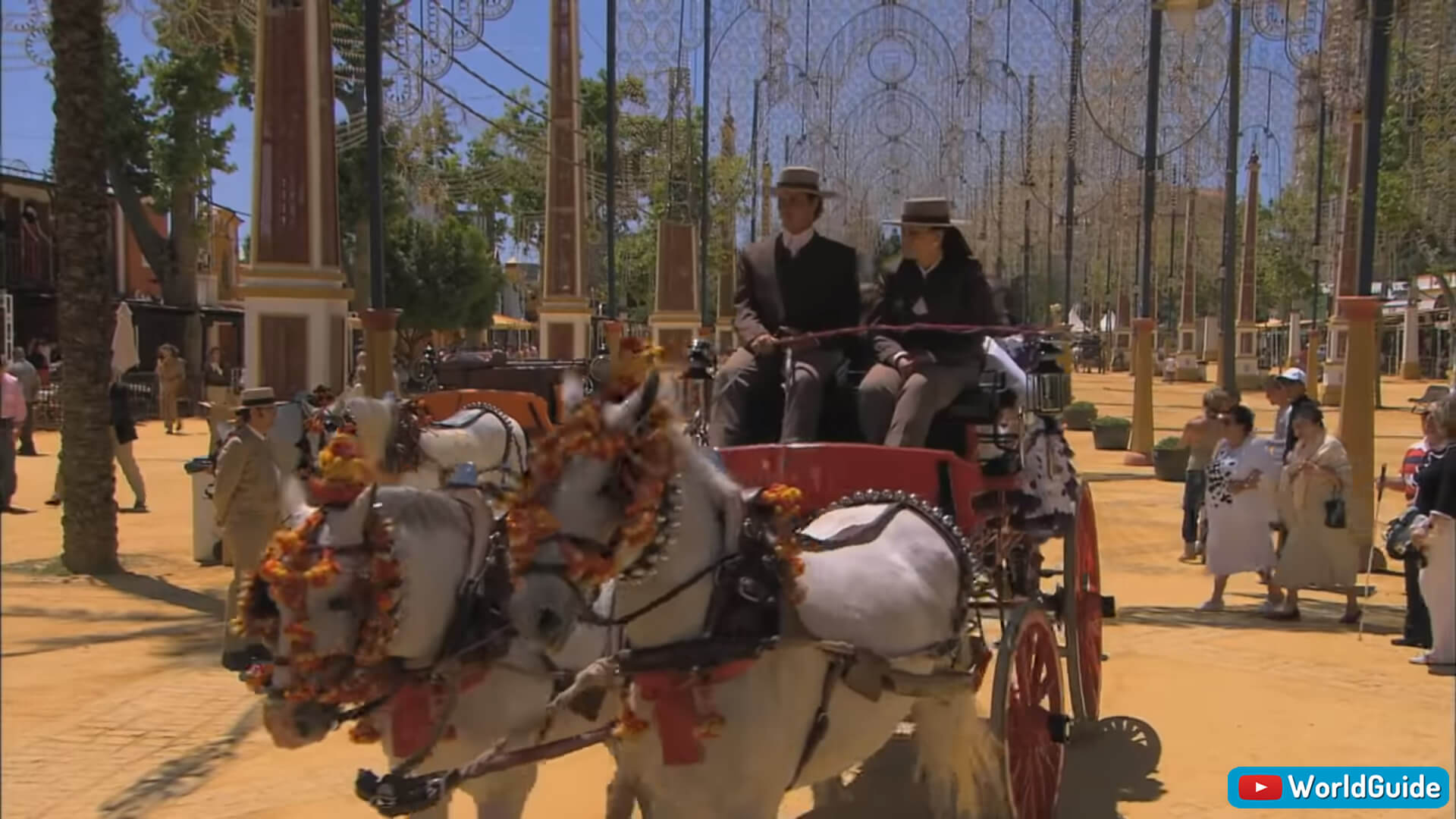 Dance of a Castanet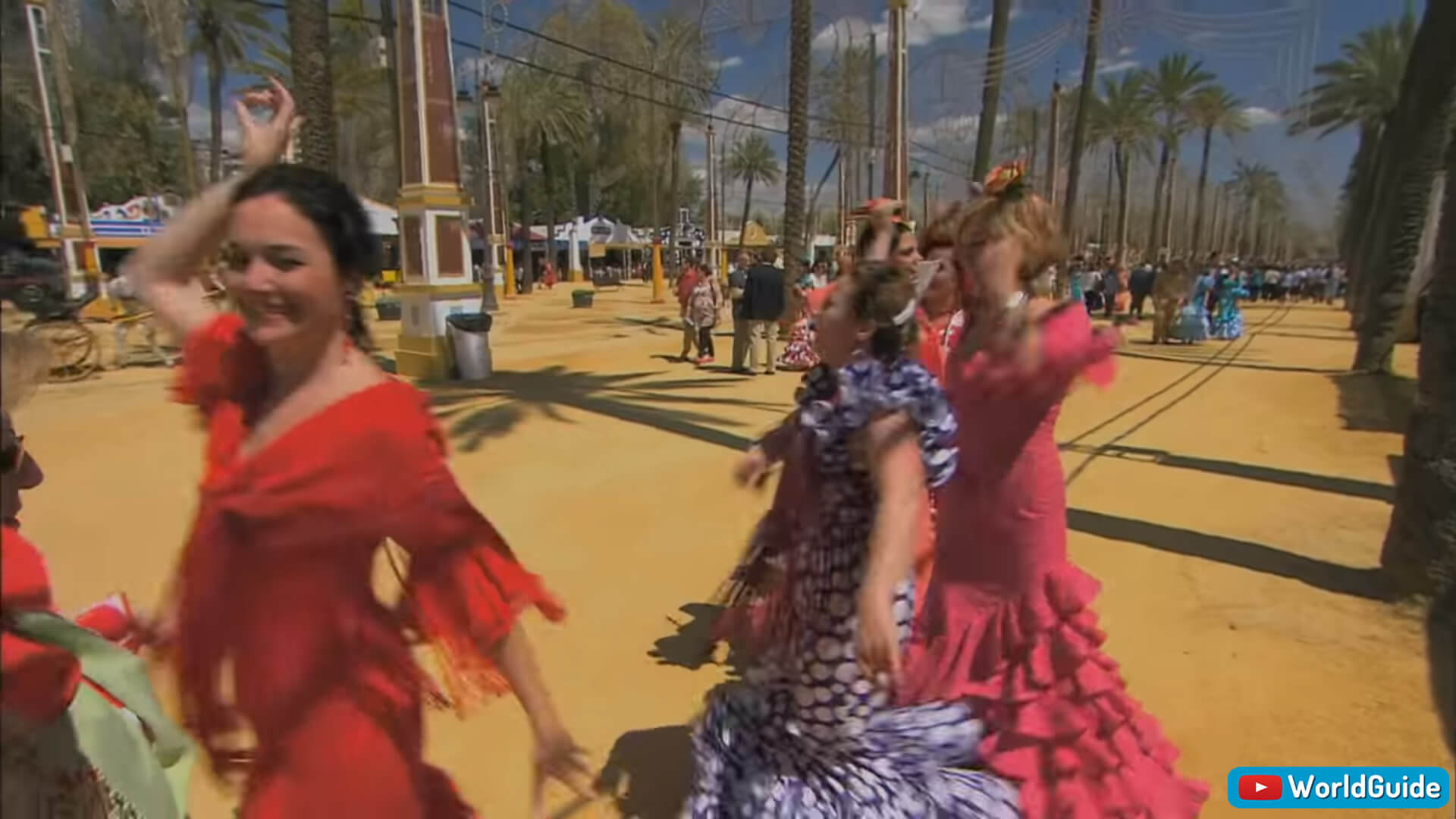 The horses are bred and trained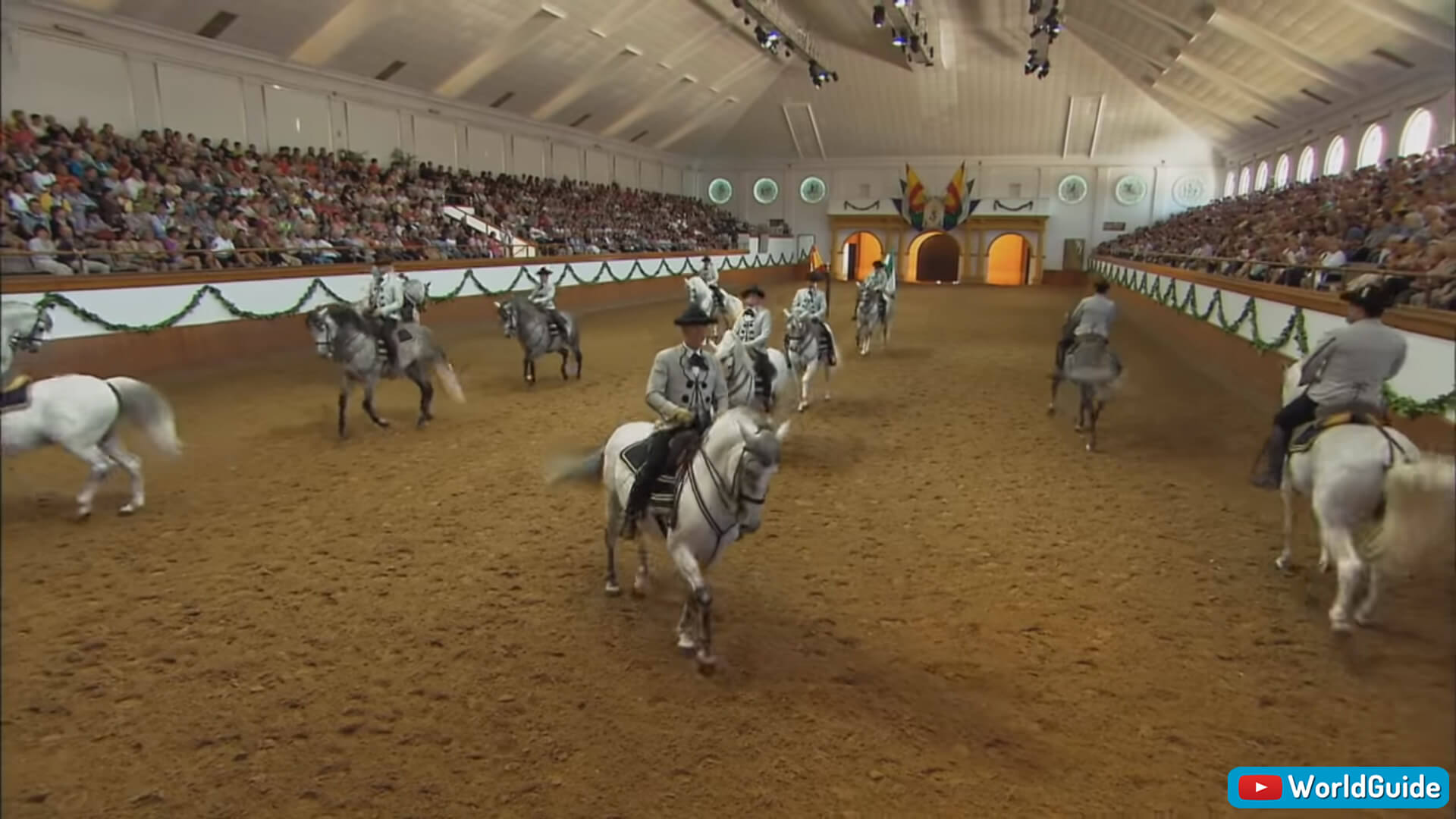 Andalucia Spain Travel Map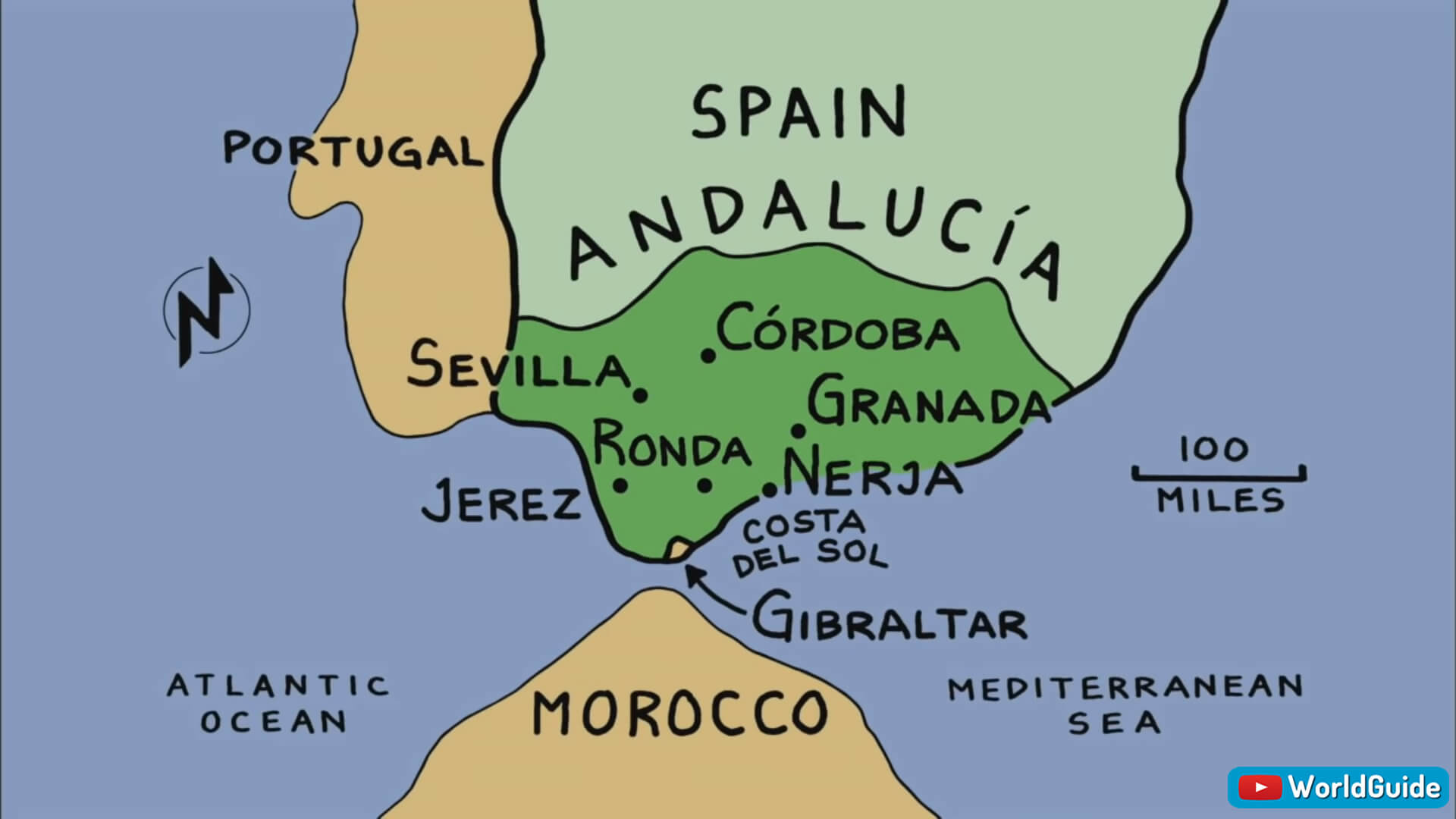 Granada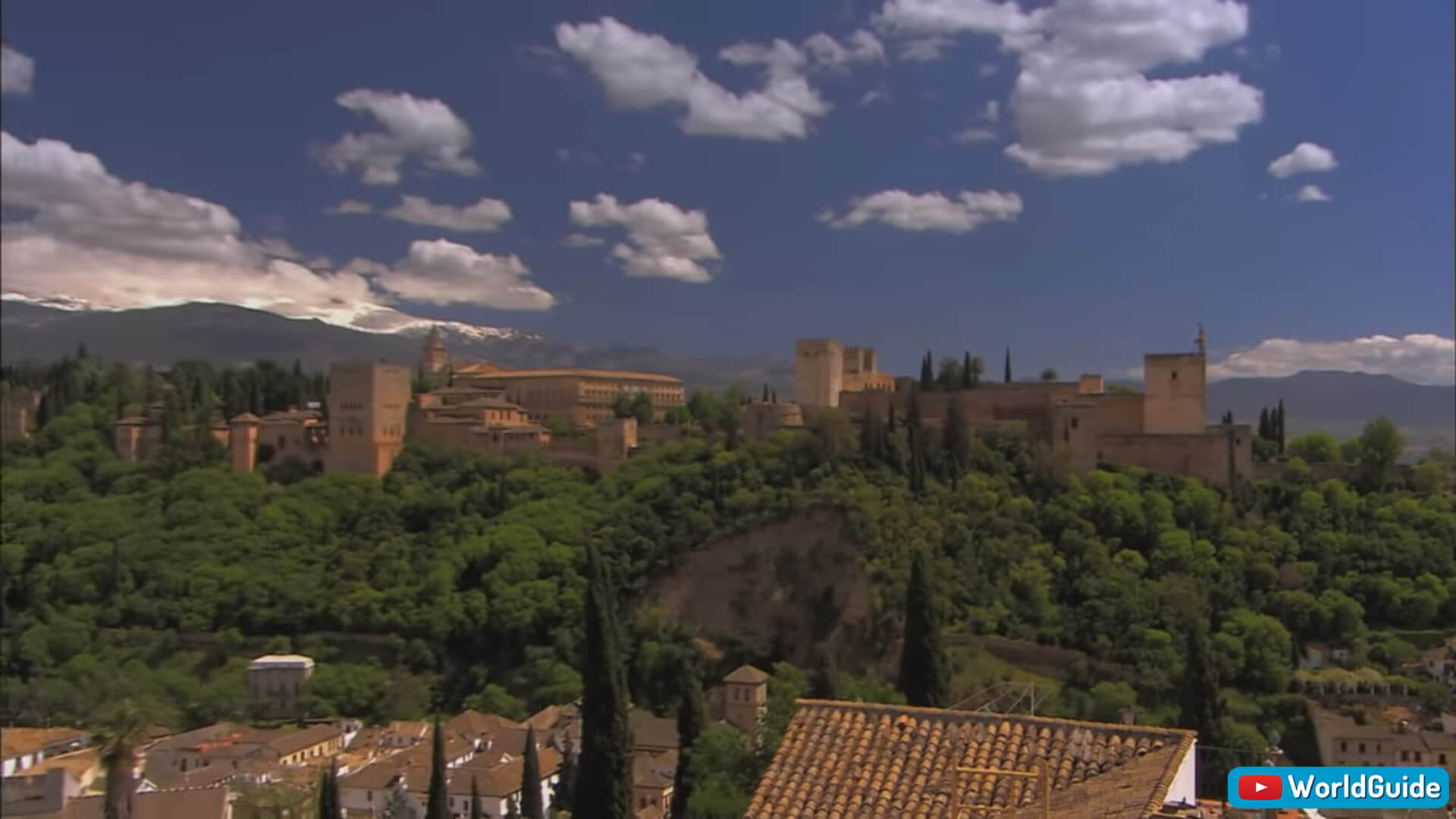 Sierra Mountains, Granada
Granada is a city in southern Spain's Andalusia region, in the foothills of the Sierra Nevada mountains. It's known for grand examples of medieval architecture dating to the Moorish occupation, especially the Alhambra. Granada has a population of 917,445 (2018).
Granada Spain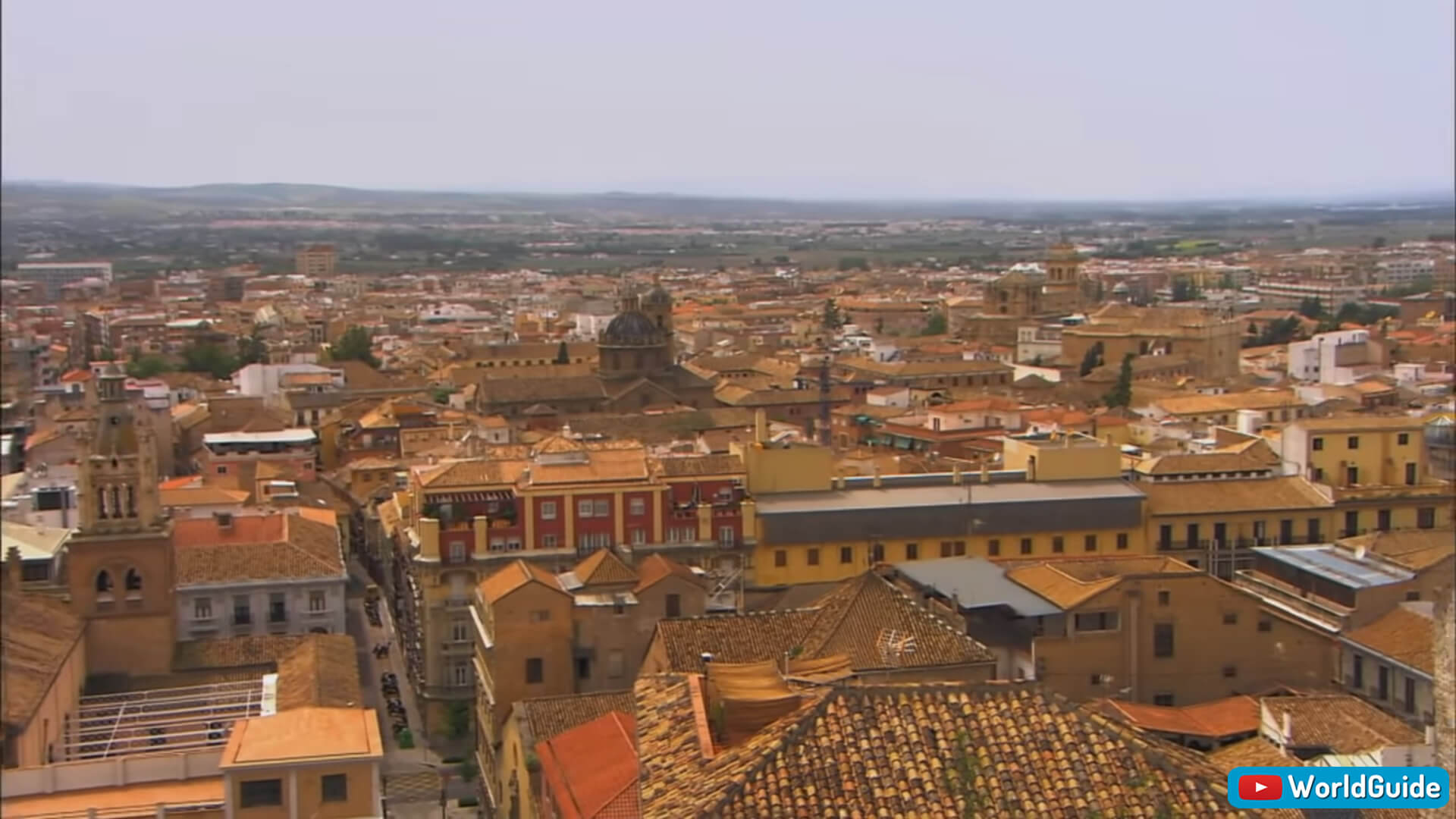 Granada Spain
Alhambra Palace, the last and greatest palace Moorish palace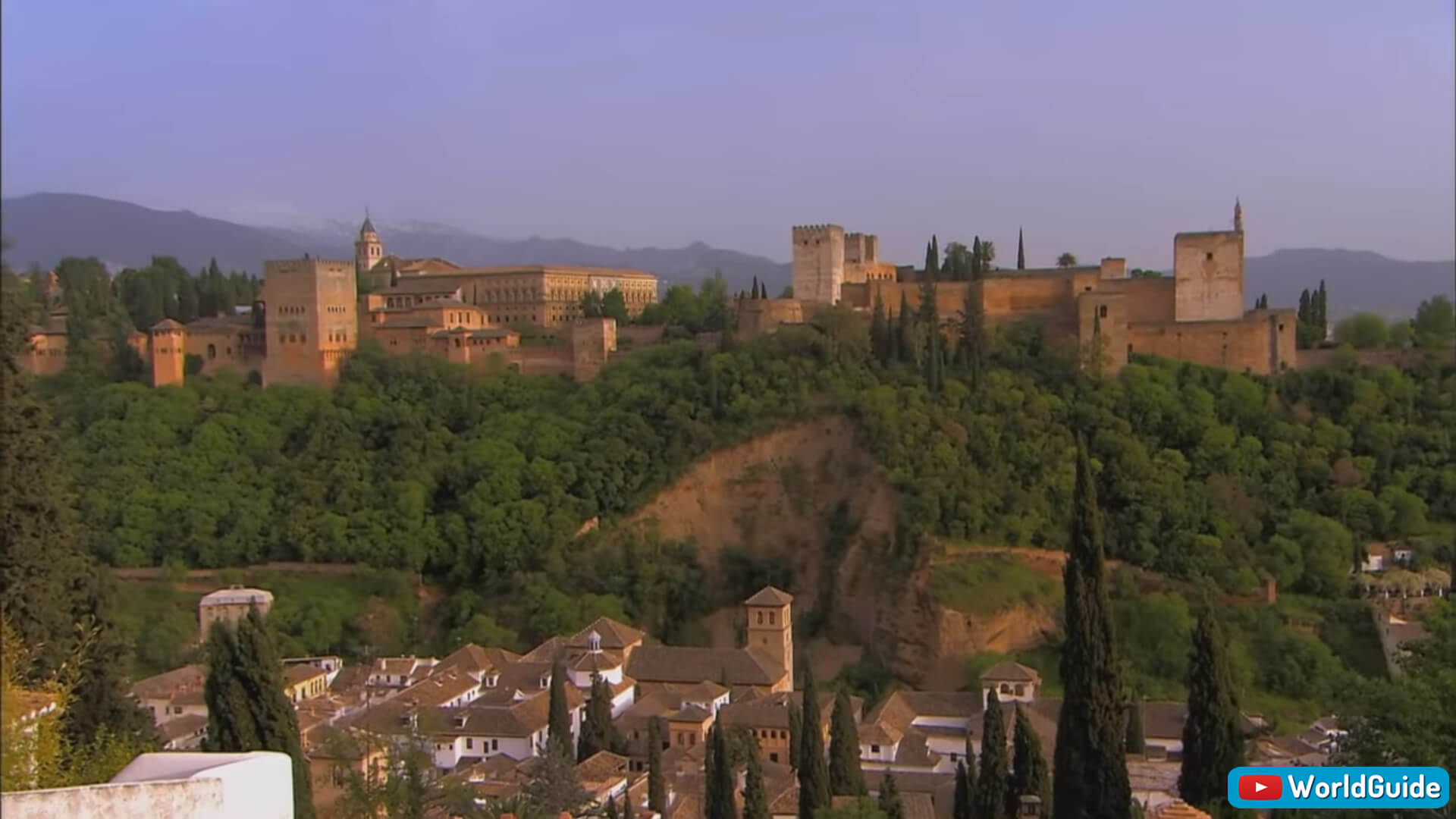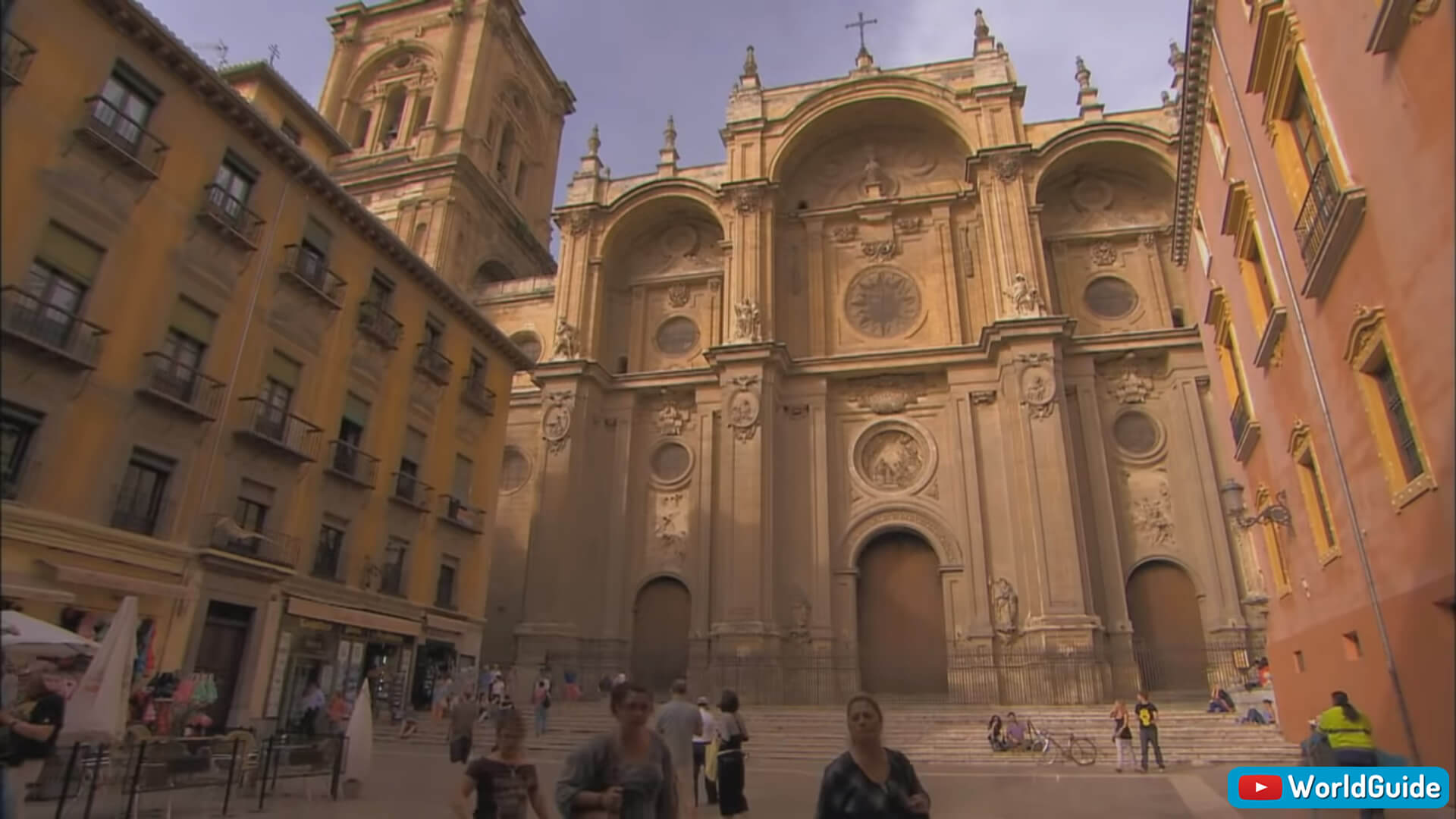 Granada Cathedral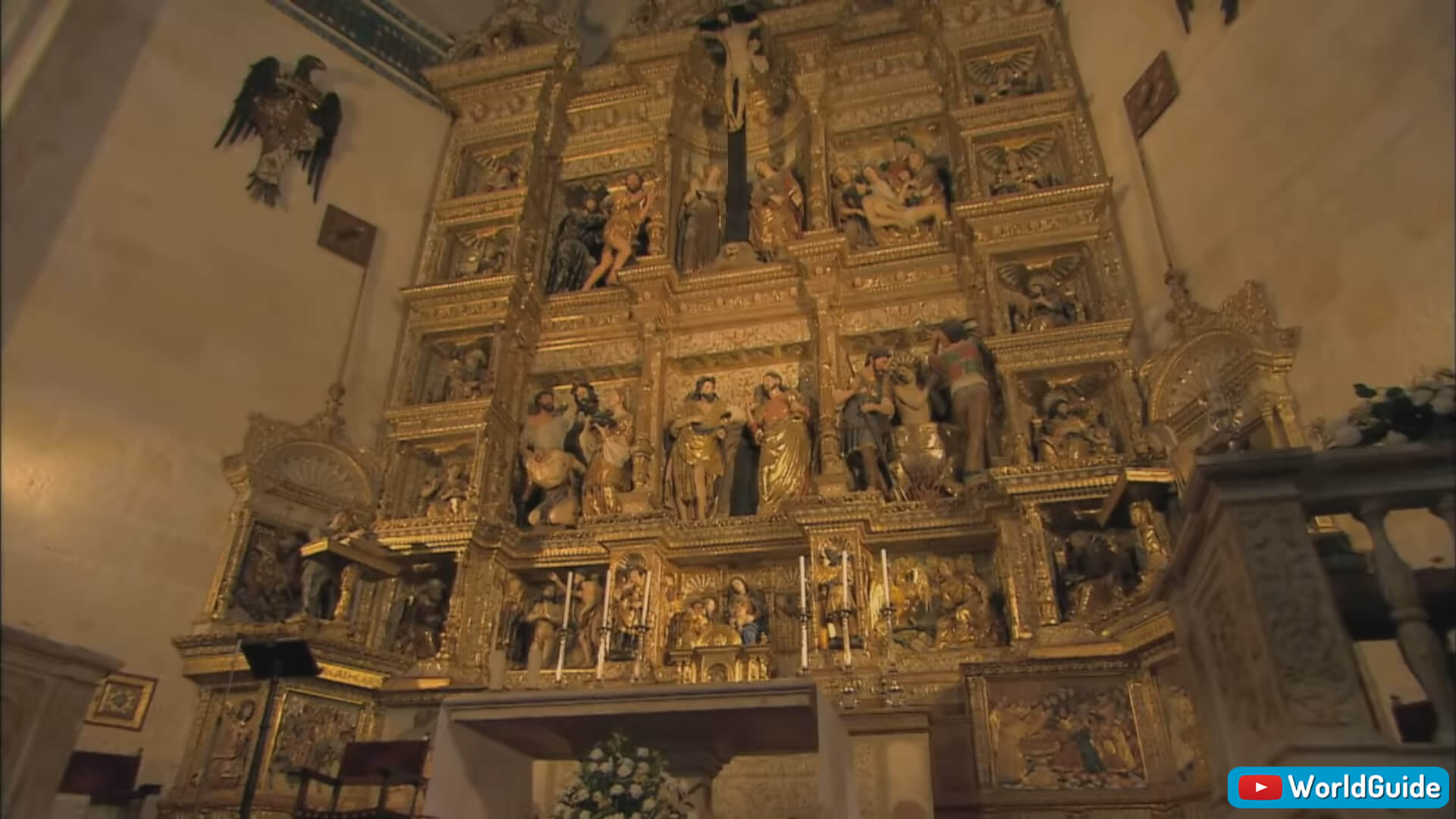 Christian Triump Granada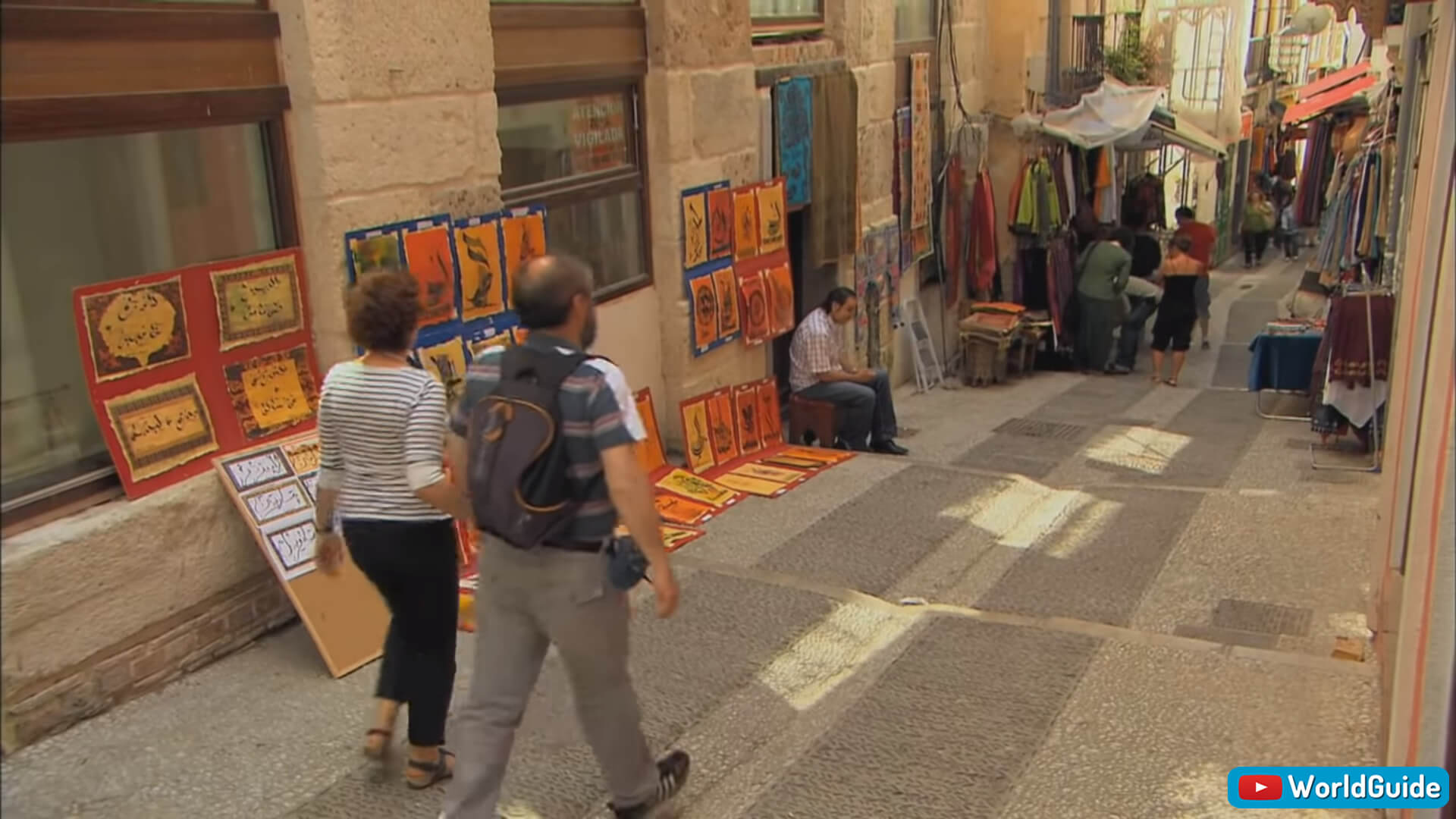 Granada Street Market
Alhambra Palace a view from the St. Nicolas Terrace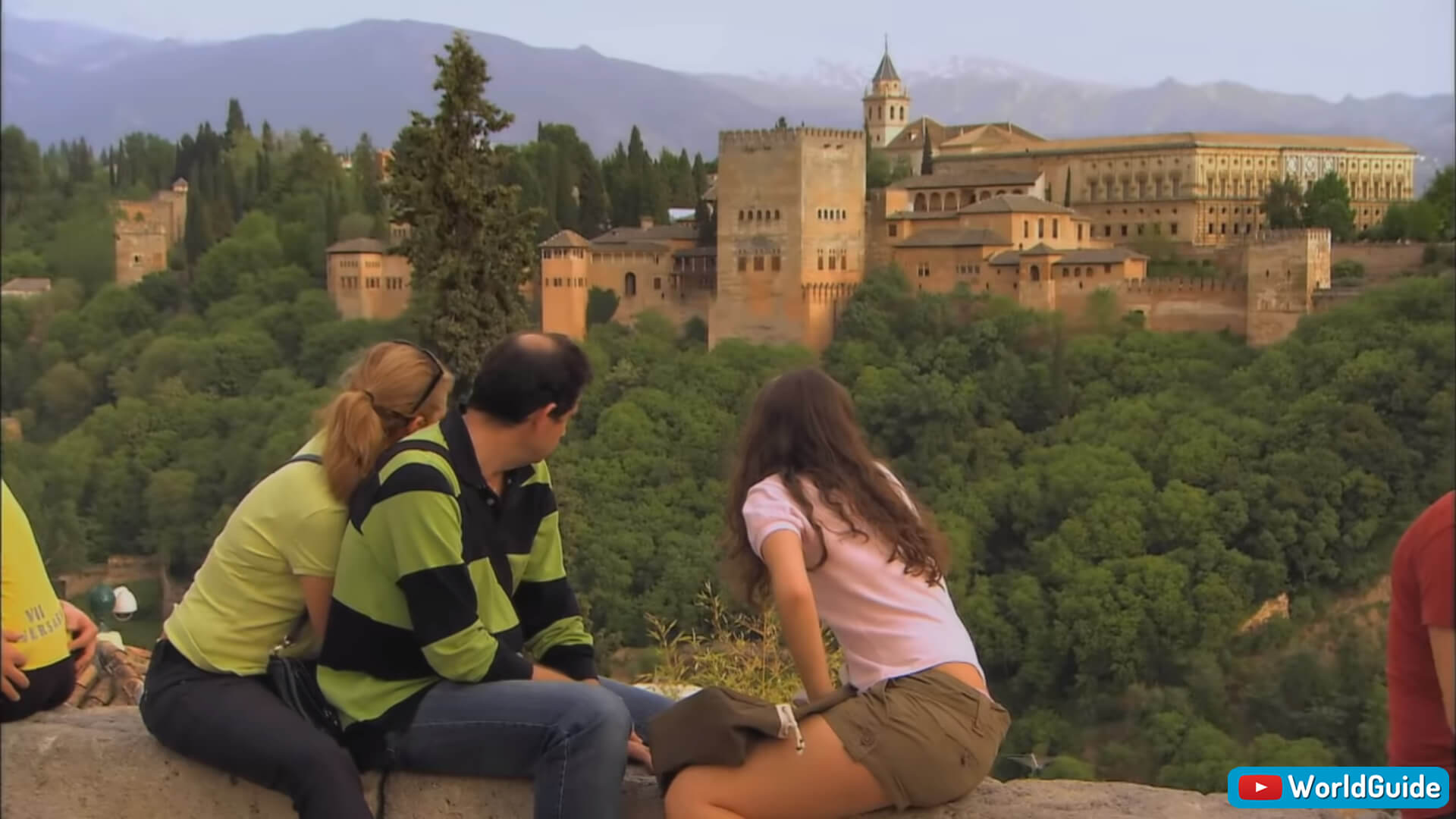 Costa Del Sol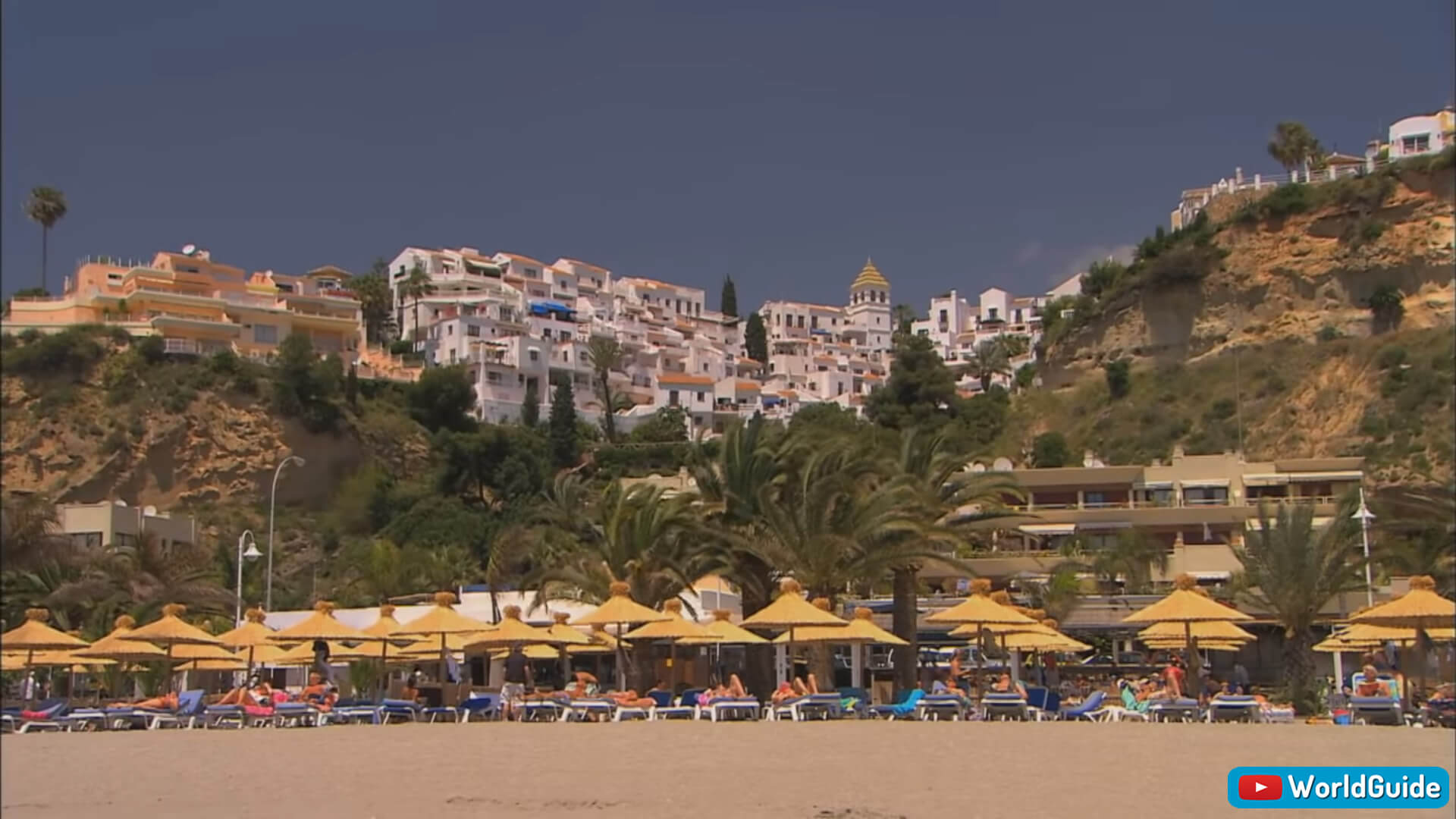 Costa del Sol comprising the coastal towns and communities along the coastline of the Province of Málaga. The Costa del Sol is situated between two lesser known coastal regions, the Costa de la Luz and the Costa Tropical.
Cordoba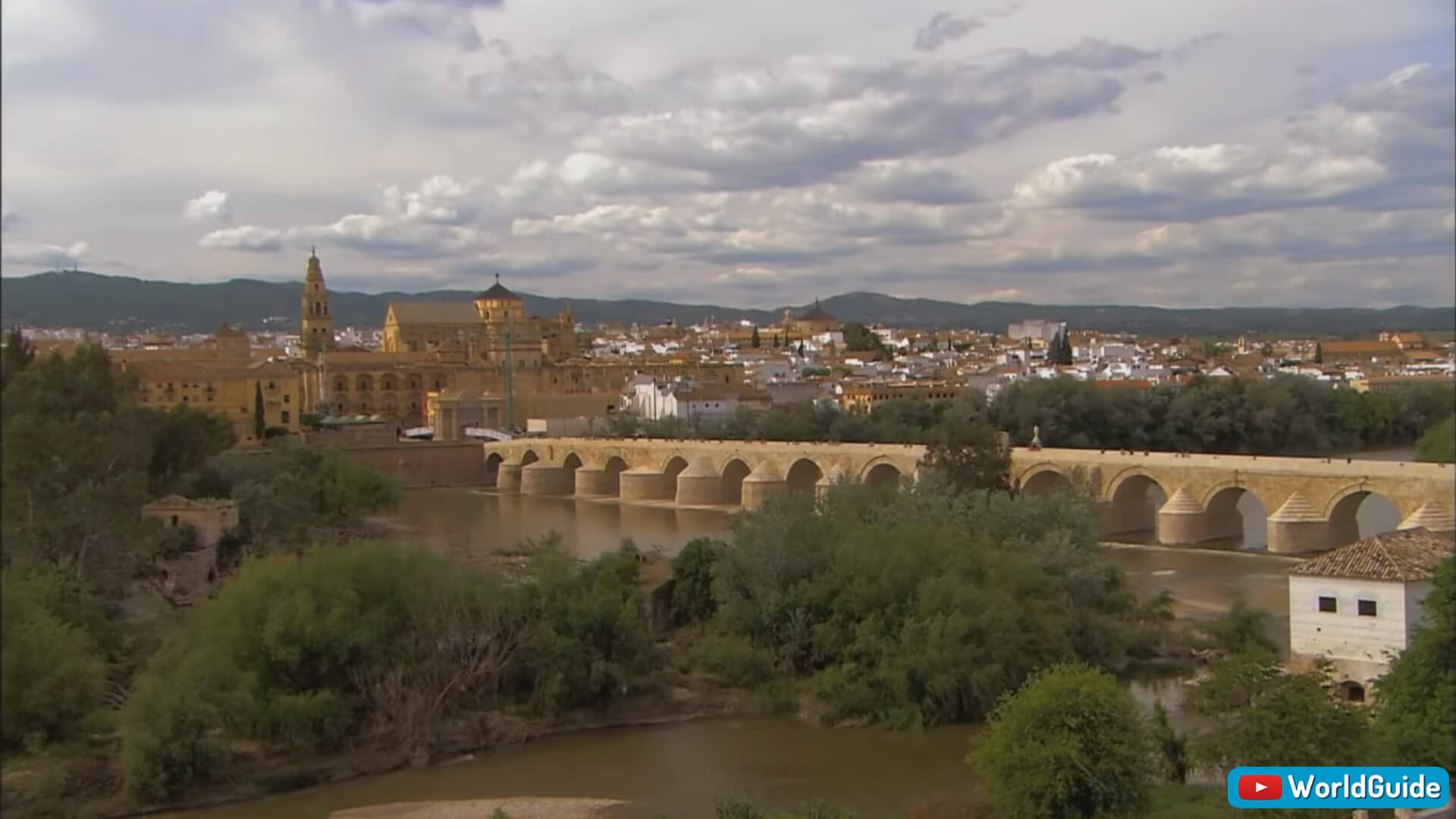 Córdoba is located at southern Spain. The city was an important Roman city and a major Islamic center in the Middle Ages. La Mezquita, an immense mosque dating from 784 A.D., featuring an older Byzantine mosaics. After it became a Catholic church in 1236, a Renaissance-style nave was added in the 17th century. Cordoba has a population 786,524 (2018).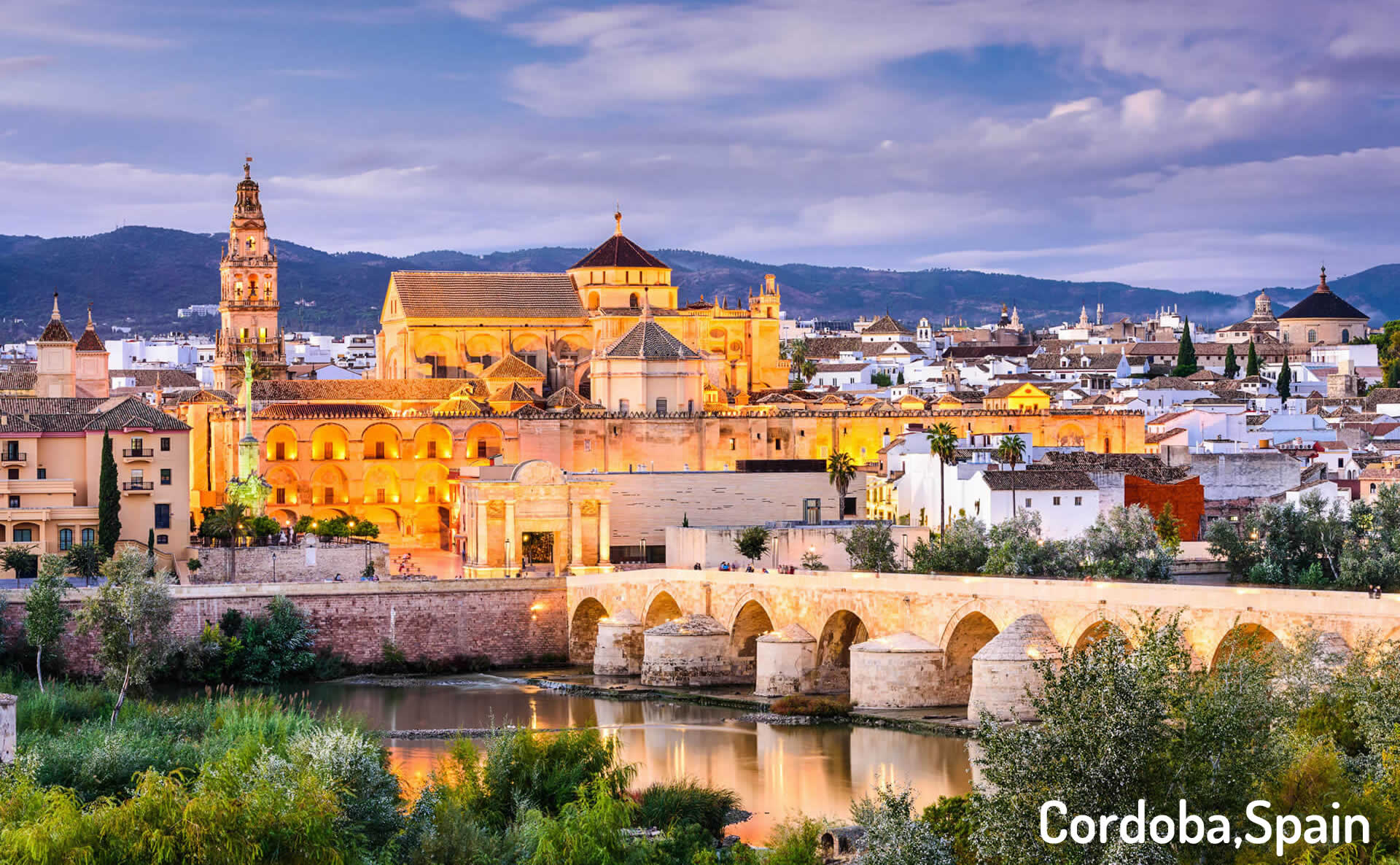 Travel Guide Cordoba Spain
Cordoba River and Glouries Past. The Tower of Calahorra to one side of the Roman Bridge.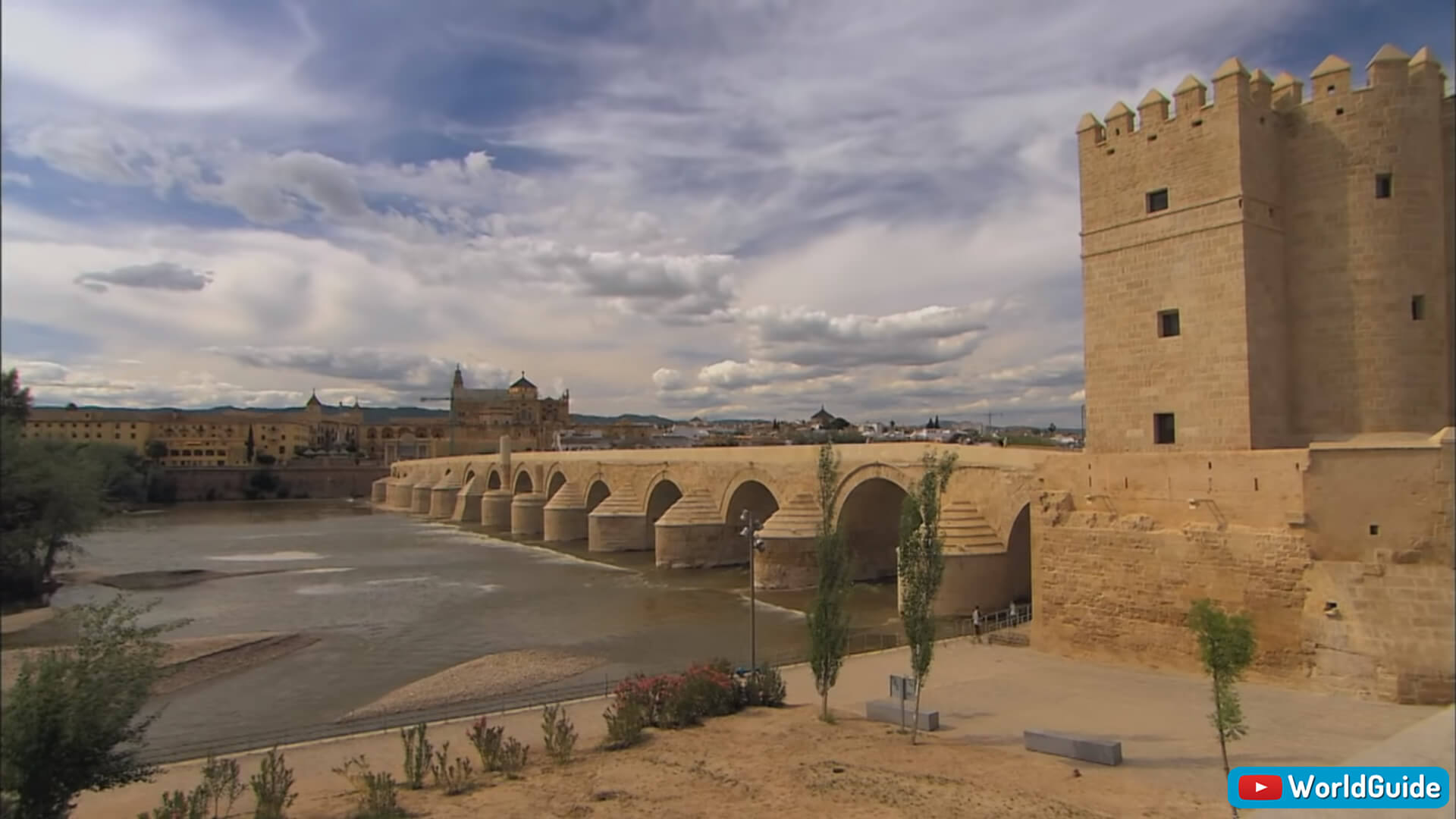 Cordoba River and Castle
Interior of the Mosque–Cathedral of Córdoba.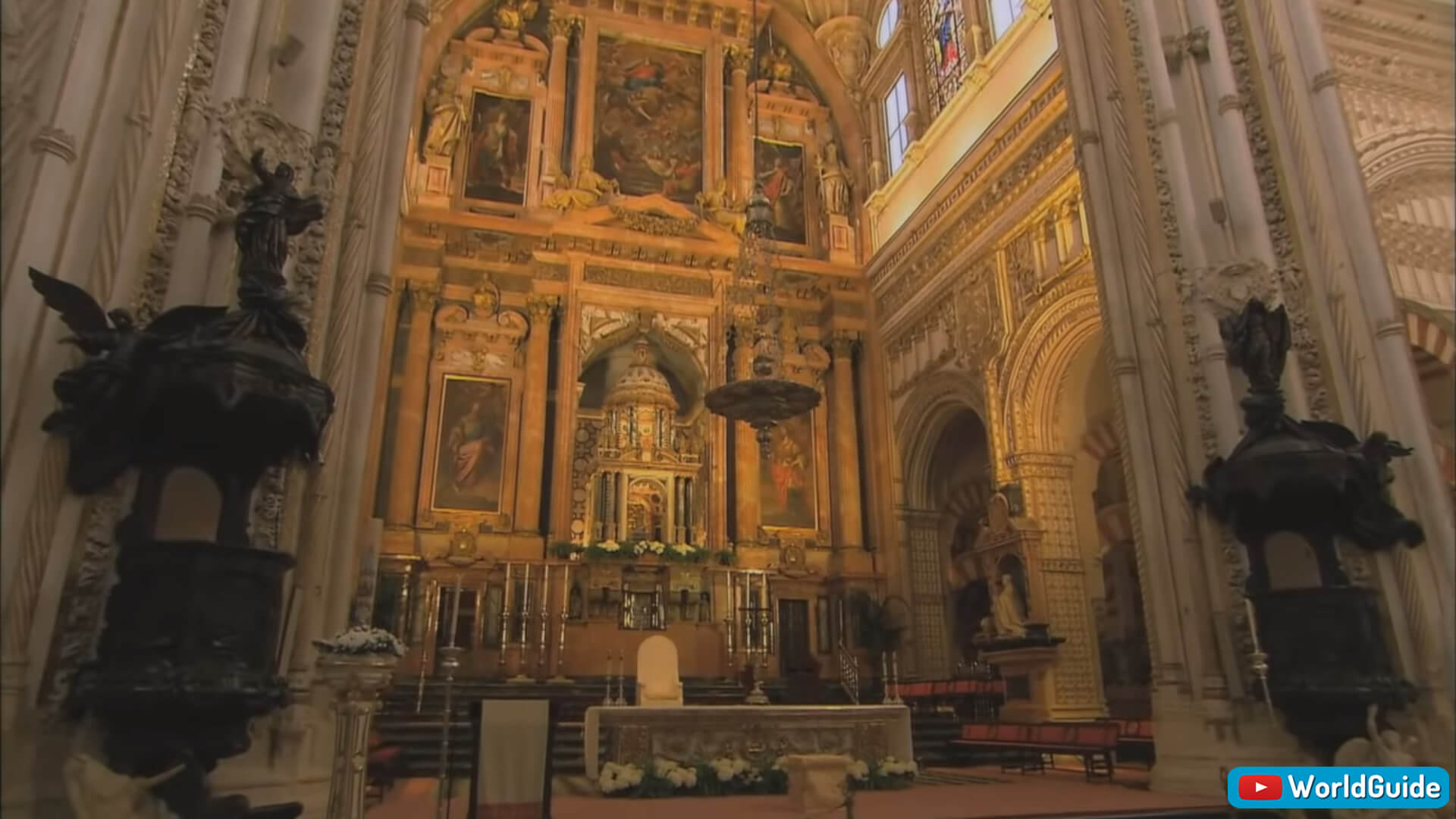 Flamenco Dance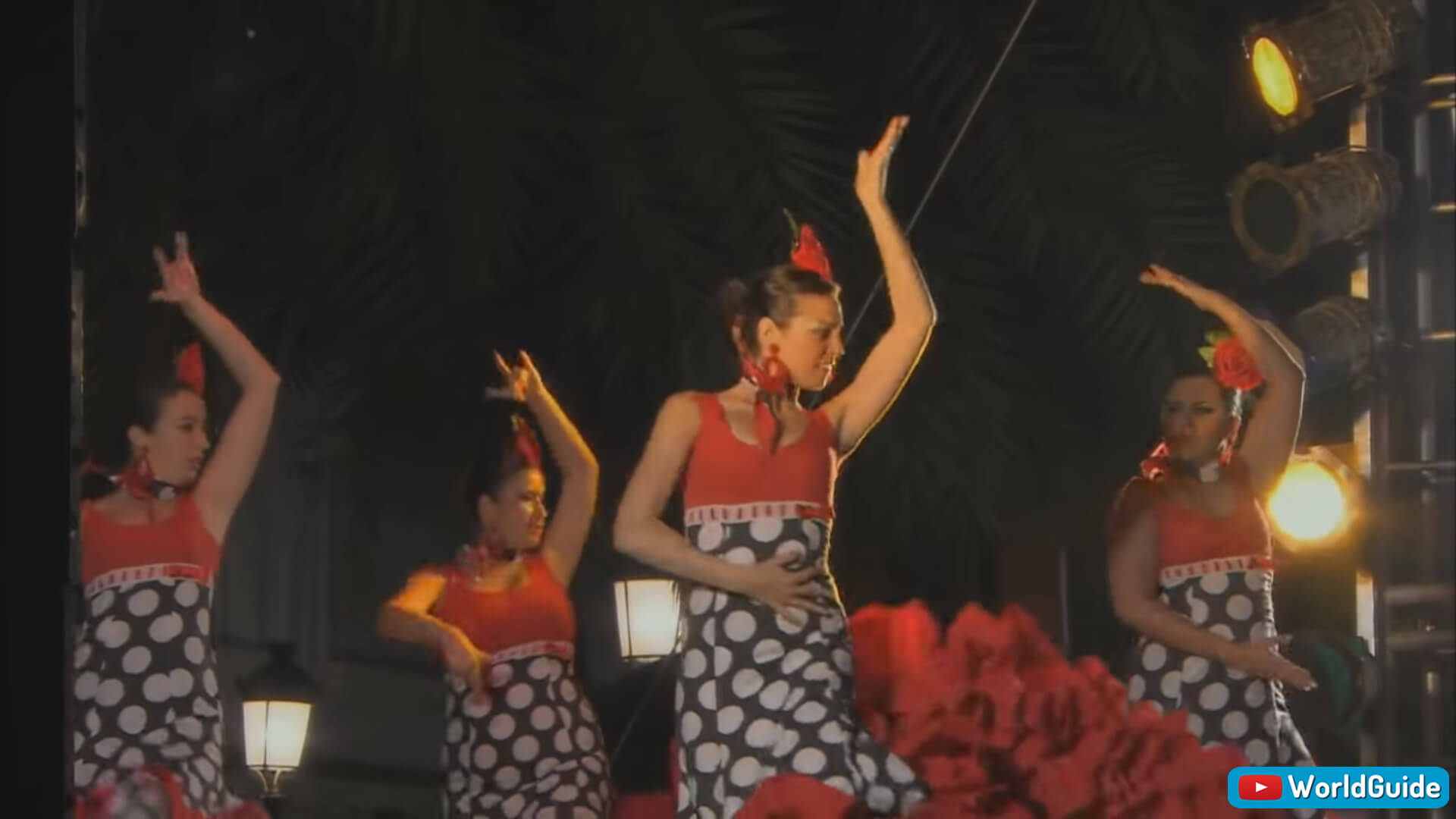 Zahara a Moorish Castle in the 13th Century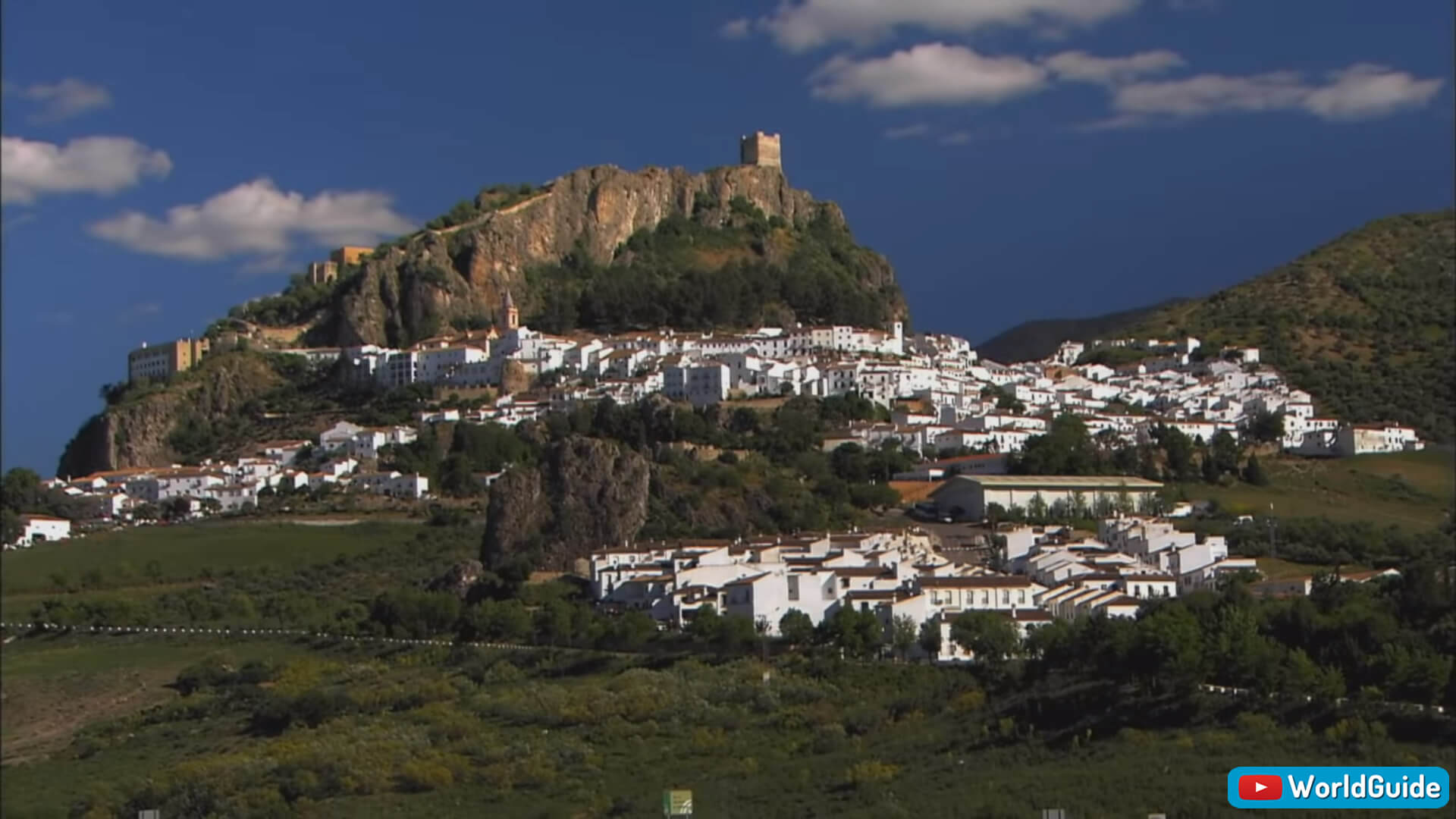 Zahara Moorish Castle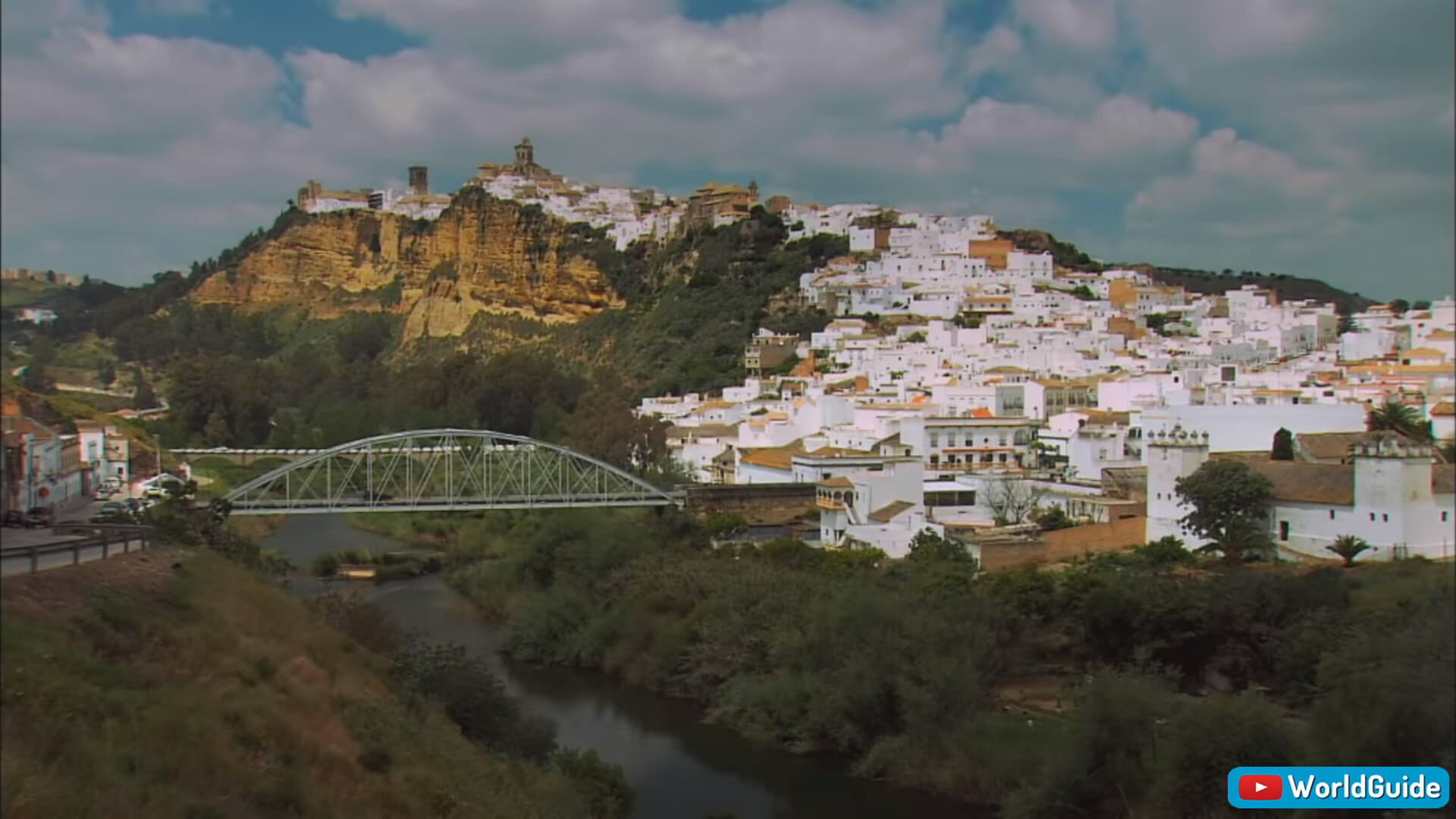 Arcos de la Frontera
Where is Andalusia in Spain?
Show Andalusia in Google map, satellite map, where is the country located.
Get direction by driving, walking, bicycling, public transportaion and travel with street view.
Andalusia Google Map