Hello, fellow globetrotters! As we step into the adventurous realm of travel in 2023, it's time to set our sights on the destinations that promise not just extraordinary experiences, but also comfort, safety, and high living standards. These are the cities that shine bright on the Global Liveability Index, a testament to their superior quality of life and visitor-friendly ambiance.
From the cobblestone streets of Vienna to the picturesque harbors of Sydney, from the vibrant culture of Osaka to the serene landscapes of Zurich, this list unfolds a world of breathtaking experiences. Each city, with its unique rhythm and allure, promises a journey that beautifully harmonizes adventure with the ease of top-notch amenities and services.
In the following sections, we will embark on a virtual journey through these ten cities. We'll uncover their charm, their must-see attractions, and their little secrets that make them a cut above the rest. Each one of these cities has earned its spot on the 2023 Liveability Index, and we're about to explore why.
So, pack your virtual suitcases, fasten your seatbelts, and get ready to traverse the globe as we delve into the highlights of the ten must-visit cities from the 2023 Global Liveability Index. Let the journey begin!
1. Vienna, Austria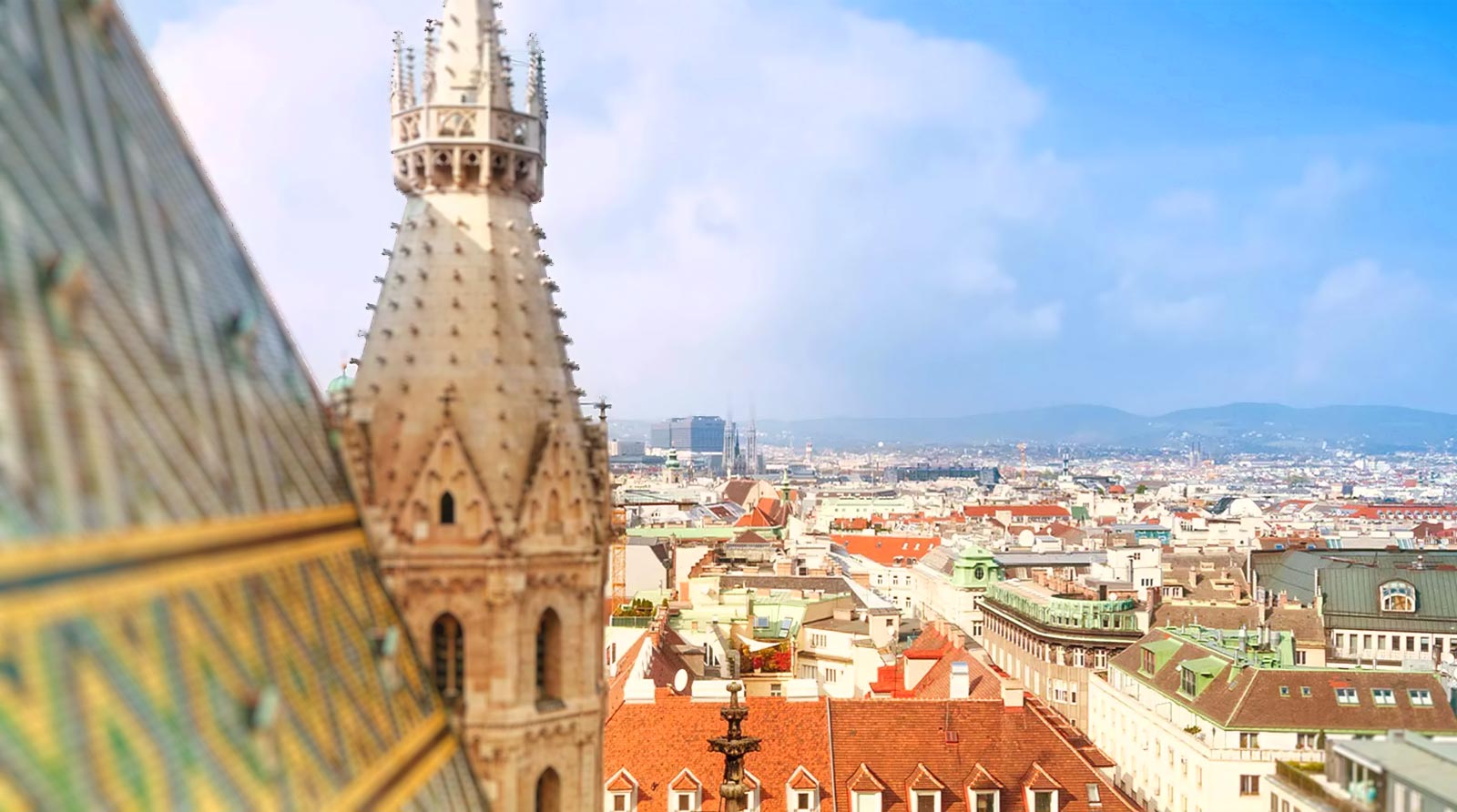 Our journey begins in the heart of Europe, in a city where the melodies of Mozart and Strauss still echo through historic streets – Vienna, Austria. Ranked first in the 2023 Global Liveability Index, Vienna offers a perfect symphony of historical grandeur, modern amenities, and captivating culture.
Vienna is a city where past and present harmoniously coexist. It's home to grand palaces and pristine parks, as well as trendy cafes and world-class museums. One step into the city, and you're instantly whisked into a world where the beauty of the Baroque meets the comforts of the 21st century.
Wander through the grandeur of Schönbrunn Palace, immerse yourself in the artistic treasures of the Kunsthistorisches Museum, or simply enjoy a leisurely stroll along the Danube River. Don't forget to indulge in the city's culinary scene, from savouring a slice of the world-famous Sachertorte to sipping on local wines in a traditional Viennese Heuriger.
Moreover, Vienna's high ranking in the liveability index is a testament to its clean environment, top-notch public transportation, and high level of safety, which all make it a haven for travelers seeking both adventure and ease.
Whether it's the alluring history, the vibrant culture, or the enchanting music that fills the air, Vienna promises a travel experience unlike any other. It's no wonder this city tops our list of must-visit cities in 2023! So, pack your bags and let Vienna's old-world charm and modern luxuries captivate your traveler's heart.
2. Copenhagen, Denmark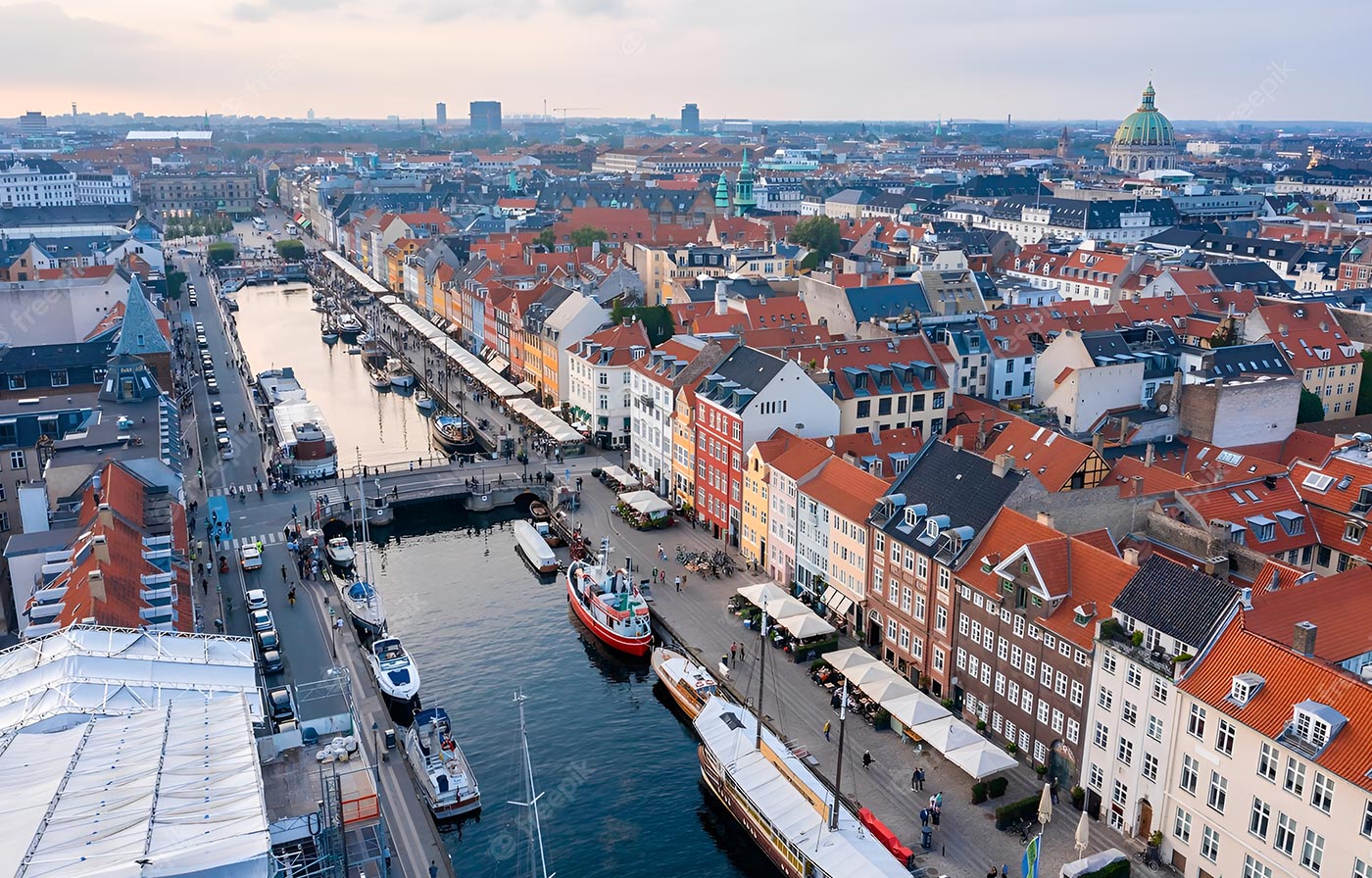 Next on our global journey is a city that effortlessly blends fairy-tale charm with sleek Scandinavian design – Copenhagen, Denmark. Occupying the second spot on the 2023 Global Liveability Index, Copenhagen is a city that captivates with its rich history, innovative design, and a strong commitment to sustainability.
Copenhagen beautifully balances its historic past with a distinctly modern edge. With its colorful waterfront houses at Nyhavn, the enchanting Tivoli Gardens, and the grand Rosenborg Castle, the city offers a timeless journey through its history and culture. At the same time, its commitment to modern architecture and design can be seen in places like the Danish Design Museum and the futuristic district of Ørestad.
Foodies will be in heaven here. Copenhagen is famous for its culinary scene, boasting a remarkable number of Michelin-starred restaurants, including Noma, frequently named the best restaurant in the world. Don't miss out on trying traditional Danish smørrebrød or the world-famous Danish pastries.
What sets Copenhagen apart, however, is its emphasis on sustainability and quality of life. The city is a world leader in green living, with its cycling culture, clean harbors where locals swim, and green spaces that offer a respite from city life.
Copenhagen isn't just a city; it's an experience that caters to a variety of travel styles. Whether you're a history buff, a design enthusiast, or a food lover, Copenhagen has something for you. So come and immerse yourself in the hygge of this Danish capital, and see firsthand why it shines on the liveability index.
3. Melbourne, Australia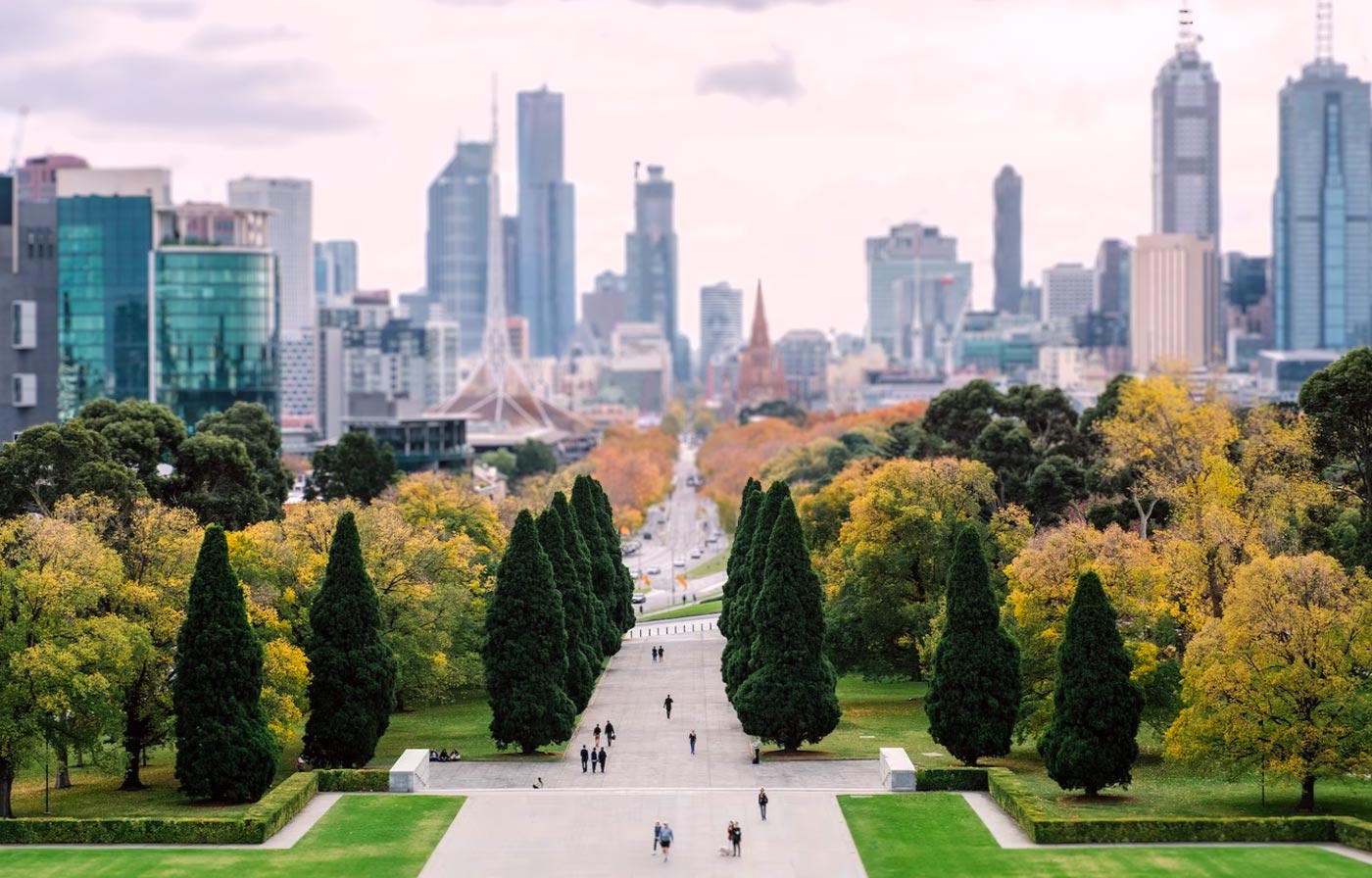 We now journey to the land Down Under, to Melbourne, Australia, a city that effortlessly combines cosmopolitan style with laid-back Aussie charm. Gracing the third spot on the 2023 Global Liveability Index, Melbourne has long been celebrated for its diverse culture, world-class dining, and vibrant arts scene.
Melbourne's heart beats in its buzzing laneways, each one a distinct artery of culture. From the street art-adorned alleyways like Hosier Lane to the coffee shops and boutiques of Degraves Street, these laneways encapsulate the spirit of Melbourne.
The city's culinary scene is equally thrilling, offering a smorgasbord of global cuisines that reflect its multicultural makeup. Food markets like the Queen Victoria Market provide a taste of the city's gourmet offerings. And let's not forget about the city's coffee – renowned as some of the best in the world!
But Melbourne's appeal extends beyond its urban core. Natural wonders are within easy reach, like the Twelve Apostles along the Great Ocean Road, offering the perfect escape from the city's hustle and bustle.
And for sports enthusiasts, Melbourne is a dream come true, famously hosting the Australian Open Tennis Championships and the Melbourne Cup horse race, among other sporting spectacles.
Melbourne's high liveability ranking stems from its blend of cultural richness, high standard of living, excellent infrastructure, and a thriving arts and sports scene. This welcoming city caters to every traveller's whims, whether they be for gourmet adventures, artistic explorations, or outdoor escapades. Come and discover why Melbourne continues to be a global favourite in 2023.
4. Sydney, Australia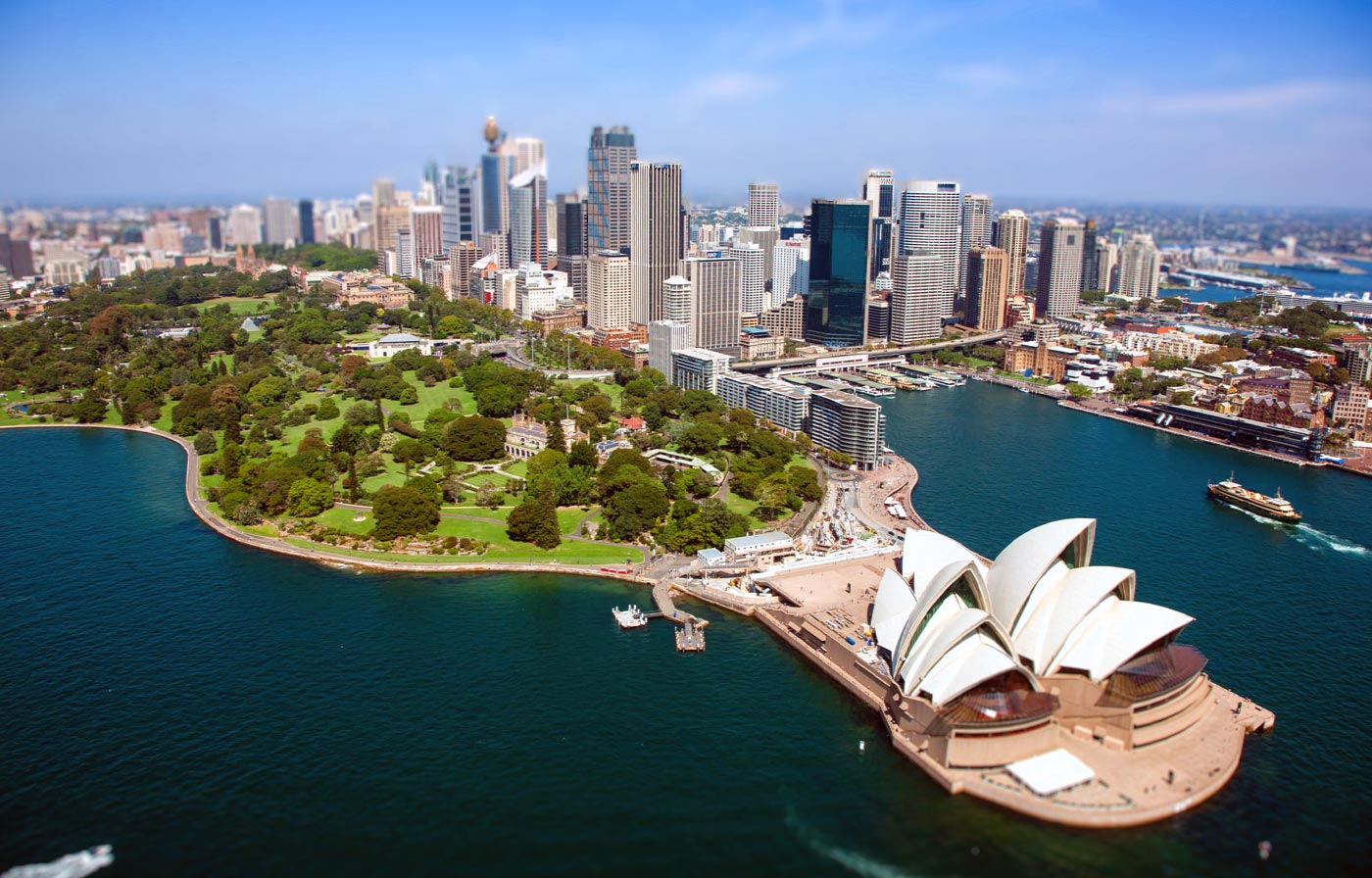 Remaining in the Southern Hemisphere, we find ourselves in Sydney, Australia. Claiming the fourth spot on the 2023 Global Liveability Index, Sydney is a city that pulses with life, brimming with breathtaking natural beauty, iconic landmarks, and a vibrant cultural scene.
When we think of Sydney, the striking image of the Sydney Opera House comes to mind, its sails reaching towards the vast Australian sky. Its position by the glimmering Sydney Harbour, with the arching Harbour Bridge nearby, forms a cityscape that is recognized worldwide. These iconic landmarks tell the tale of a city that's both architecturally inventive and deeply rooted in its natural surroundings.
Beyond the harbor, Sydney offers pristine beaches like Bondi and Manly, perfect for sunbathing, surfing, or simply taking in the stunning coastal views. In contrast to its bustling city life and beach culture, Sydney also offers tranquility in its Royal Botanic Garden, a lush green oasis in the heart of the city.
Sydney's cultural offerings are diverse, ranging from the contemporary art displayed at the Museum of Contemporary Art to performances at the aforementioned Opera House. Food enthusiasts will appreciate Sydney's culinary scene, which offers a fusion of flavours from across the globe.
With its favourable climate, diverse culture, stunning natural attractions, and cosmopolitan lifestyle, it's no surprise that Sydney is ranked as one of the most liveable cities in the world. A visit to this city is more than just a trip; it's an invitation to experience life at its most vibrant and beautiful. Come and see for yourself why Sydney continues to be a coveted destination in 2023.
5. Vancouver, Canada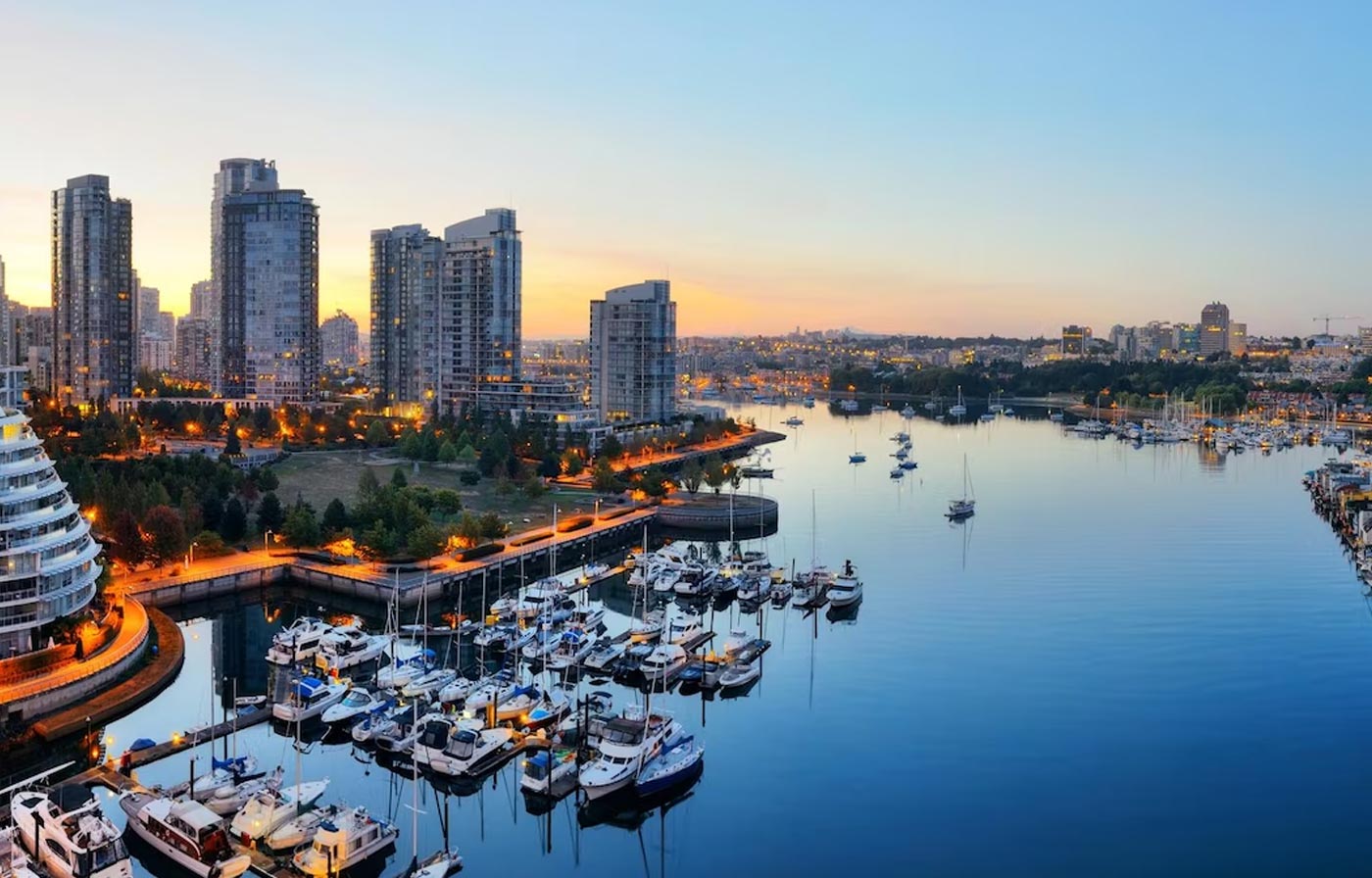 Our next stop on this global tour takes us to the majestic landscapes of North America and to a city nestled between mountains and sea – Vancouver, Canada. With its fifth-place ranking on the 2023 Global Liveability Index, Vancouver is a city that truly has it all: stunning natural beauty, a vibrant cultural scene, and a reputation for healthy living.
Vancouver's charm lies in its unique mix of urban sophistication and breathtaking outdoor scenery. The city's downtown area, with its bustling eateries, high-end boutiques, and urban parks such as the famous Stanley Park, makes for a vibrant city life. But it's the panoramic vistas of mountains and coastline that truly steal the show. You can start your day skiing on the slopes of nearby mountains and end it watching the sunset on a sandy beach – all within city limits!
Vancouver is a cultural melting pot, and this is reflected in its culinary scene. From farm-to-table local produce to some of the best Asian cuisine outside Asia, foodies are in for a treat. Don't miss the fresh seafood, including the locally-sourced salmon and spot prawns.
Sustainability is more than just a buzzword in Vancouver; it's a way of life. The city's commitment to green living is evident in its numerous bike paths, electric public transportation, and the abundance of outdoor spaces.
In Vancouver, you'll find a city that seamlessly blends the excitement of city life with a deep reverence for nature. This balance, coupled with a high standard of living and multicultural richness, makes Vancouver a destination you can't afford to miss in 2023. Come and experience the unique allure of a city where urban life and the great outdoors go hand in hand.
6. Zurich, Switzerland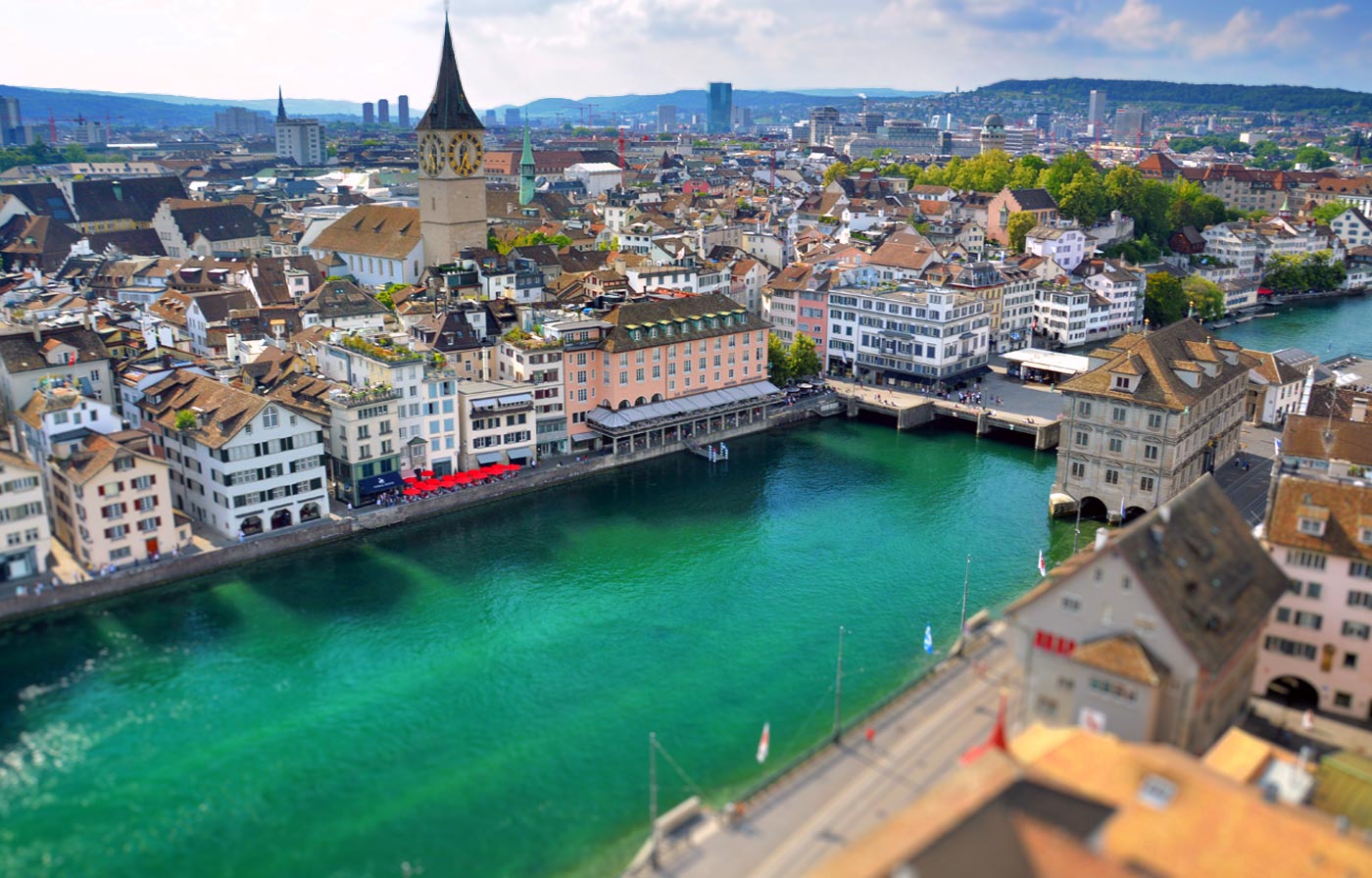 We return to Europe now, finding ourselves amidst the pristine landscapes and sleek urban design of Zurich, Switzerland. Nestled at the sixth spot on the 2023 Global Liveability Index, Zurich is a city where high-quality life, stunning natural scenery, and cultural richness converge.
As the largest city in Switzerland, Zurich offers a diverse range of experiences. Its picturesque old town, Altstadt, takes you back in time with its medieval houses, churches, and winding lanes. Here, you can explore iconic landmarks such as the Fraumünster Church with its stunning stained-glass windows designed by Marc Chagall, and the Grossmünster, with its twin towers offering panoramic city views.
Zurich isn't just about historic charm, though. It's also a leading global city in terms of financial centers and sustainable living. A walk along the swanky Bahnhofstrasse will reveal why: this world-renowned shopping street is lined with luxury boutiques and high-end Swiss watch and jewelry shops.
Nature lovers will be captivated by Zurich's outdoors. With the serene Lake Zurich at its heart and the snow-capped Alps on the horizon, Zurich offers numerous opportunities for hiking, cycling, and boating.
Adding to its allure, Zurich boasts a vibrant food scene, highlighted by traditional Swiss delicacies such as fondue and raclette, as well as international cuisine. The city is also known for its world-famous Swiss chocolates and cheeses – a treat for any food lover.
Zurich's high liveability ranking is a testament to its seamless blend of cultural heritage, economic stability, and natural beauty. A visit to Zurich offers a unique blend of experiences – from the sophistication of a global city to the charm of a tranquil, natural escape. So pack your bags for 2023 and experience for yourself why Zurich is a must-visit city on your travel list.
7. Calgary, Canada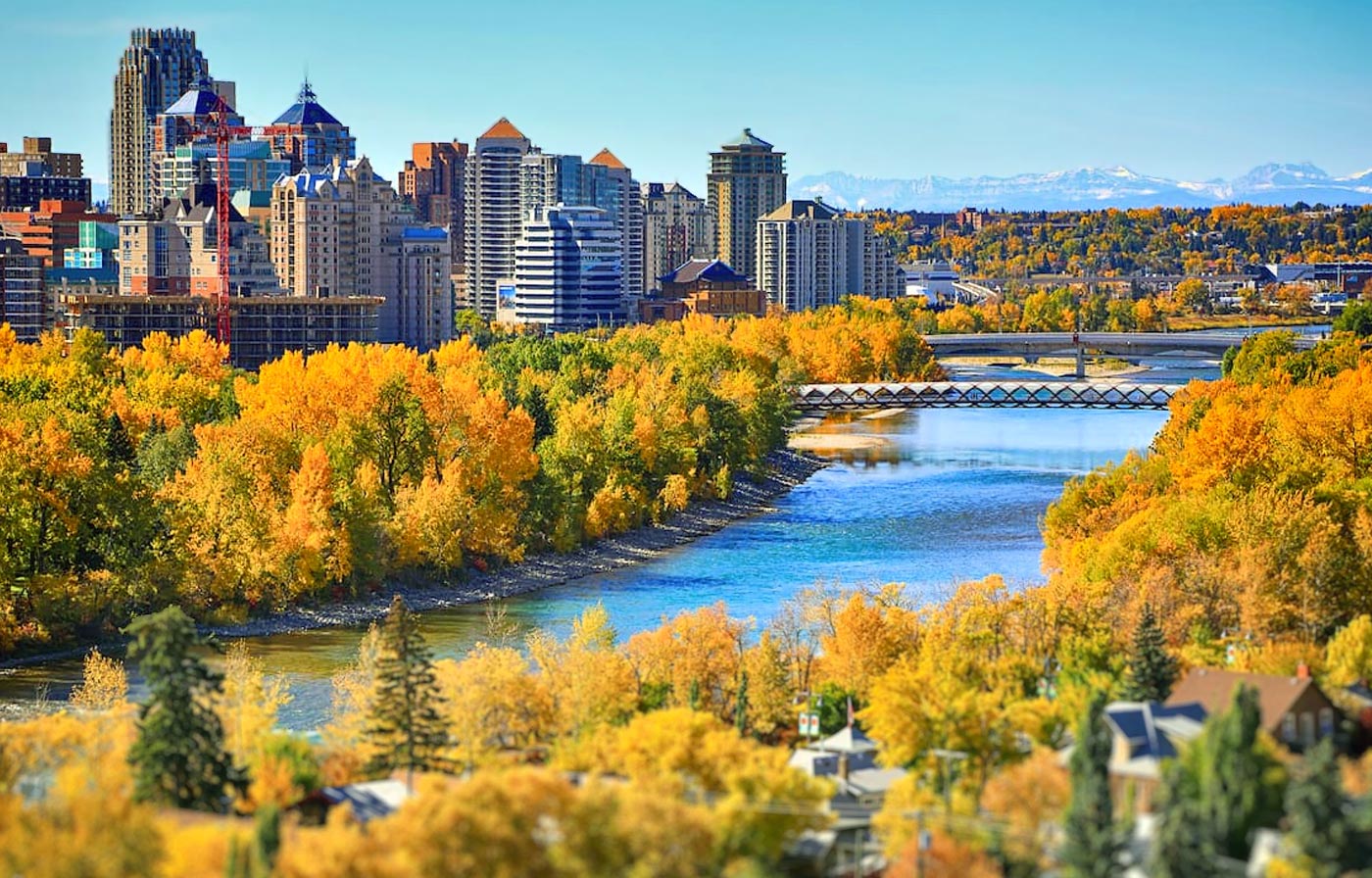 Our journey continues back to North America, where we land in Calgary, Canada. Nestled in the province of Alberta and sitting comfortably at number seven on the 2023 Global Liveability Index, Calgary serves as the perfect blend of urban innovation and untouched natural beauty.
Calgary is a city that wears many hats. Its glittering skyscrapers reveal its status as a booming oil town, while its love for rodeo sports, best demonstrated during the annual Calgary Stampede, reflects its cowboy roots. One thing's for sure, you're in for a wild ride in this city.
One of Calgary's biggest selling points is its location. The city is only an hour's drive from the world-famous Rocky Mountains and the Banff National Park. Whether you're an avid hiker, a winter sports enthusiast, or just a nature lover, the stunning landscapes of Alberta are always within reach.
In the city itself, Calgary offers a myriad of experiences. Take a walk through the bustling Stephen Avenue for a taste of Calgary's vibrant food scene. Visit the Studio Bell, home of the National Music Centre, to immerse yourself in Canada's rich musical history. Or, climb the Calgary Tower for an unbeatable view of the city skyline and the surrounding mountains.
Despite its quick evolution into a major Canadian city, Calgary maintains a friendly, small-town charm. Its high liveability ranking reflects the city's balance of cultural richness, economic prosperity, high-quality healthcare and education, and access to natural wonders. So, saddle up for an unforgettable adventure in Calgary in 2023, where the charm of the Wild West meets modern sophistication.
8. Geneva, Switzerland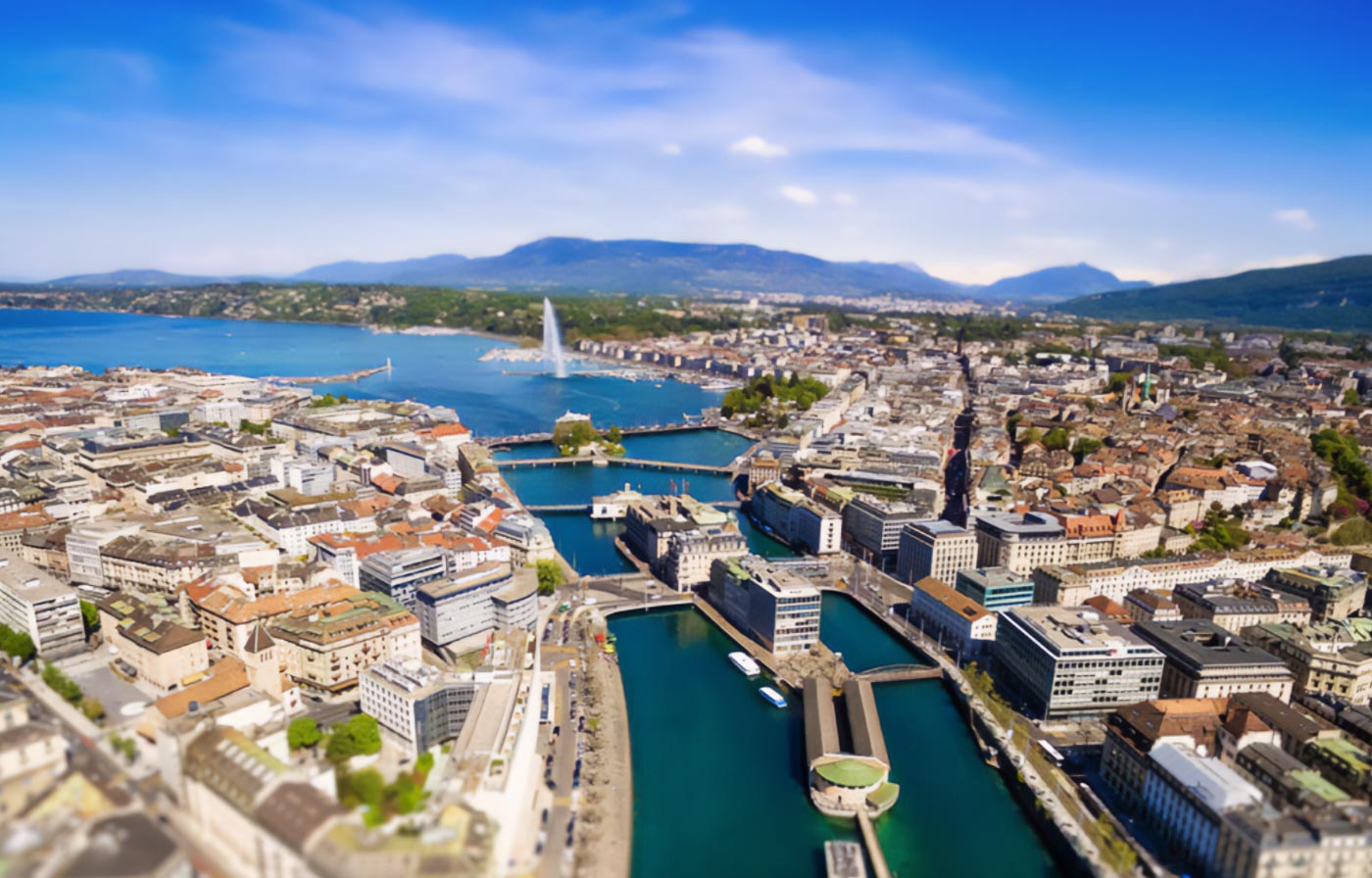 We journey back to Europe and find ourselves in the heart of Switzerland, in the internationally-renowned city of Geneva. Lying at the eighth position on the 2023 Global Liveability Index, Geneva is a city that exudes sophistication, offering a harmonious blend of nature, culture, and a high-quality lifestyle.
Known as the "city of peace", Geneva is the European headquarters for the United Nations and hosts numerous international organizations. This international dimension is reflected in the city's cosmopolitan atmosphere and its vibrant cultural and gastronomic scene, where you'll find flavors from all around the world.
The city's heart beats around Lake Geneva, one of the largest and most beautiful lakes in Europe. On its shore, you'll find the Jet d'Eau, one of the tallest water fountains in the world, which has become a symbol of the city. Surrounding the lake, you can enjoy a leisurely stroll along the promenade, dotted with parks, cafes, and luxury shops.
While the city's urban life is undoubtedly attractive, Geneva's surrounding nature is not to be overlooked. From hiking the nearby Jura mountains to taking a boat ride across Lake Geneva to explore the vineyards of Lavaux, the city is a paradise for outdoor enthusiasts.
Adding to Geneva's charm is its rich history and culture. Take a stroll through the Old Town with its winding, cobblestone streets, and visit St. Pierre Cathedral, an architectural jewel that bears witness to Geneva's rich history.
Geneva's high ranking in the Liveability Index is a testament to its blend of high-quality life, stunning natural beauty, and cultural richness. So why wait? Start planning your visit to Geneva in 2023 and discover a city that thrives on peace, diversity, and a deep respect for nature.
9. Toronto, Canada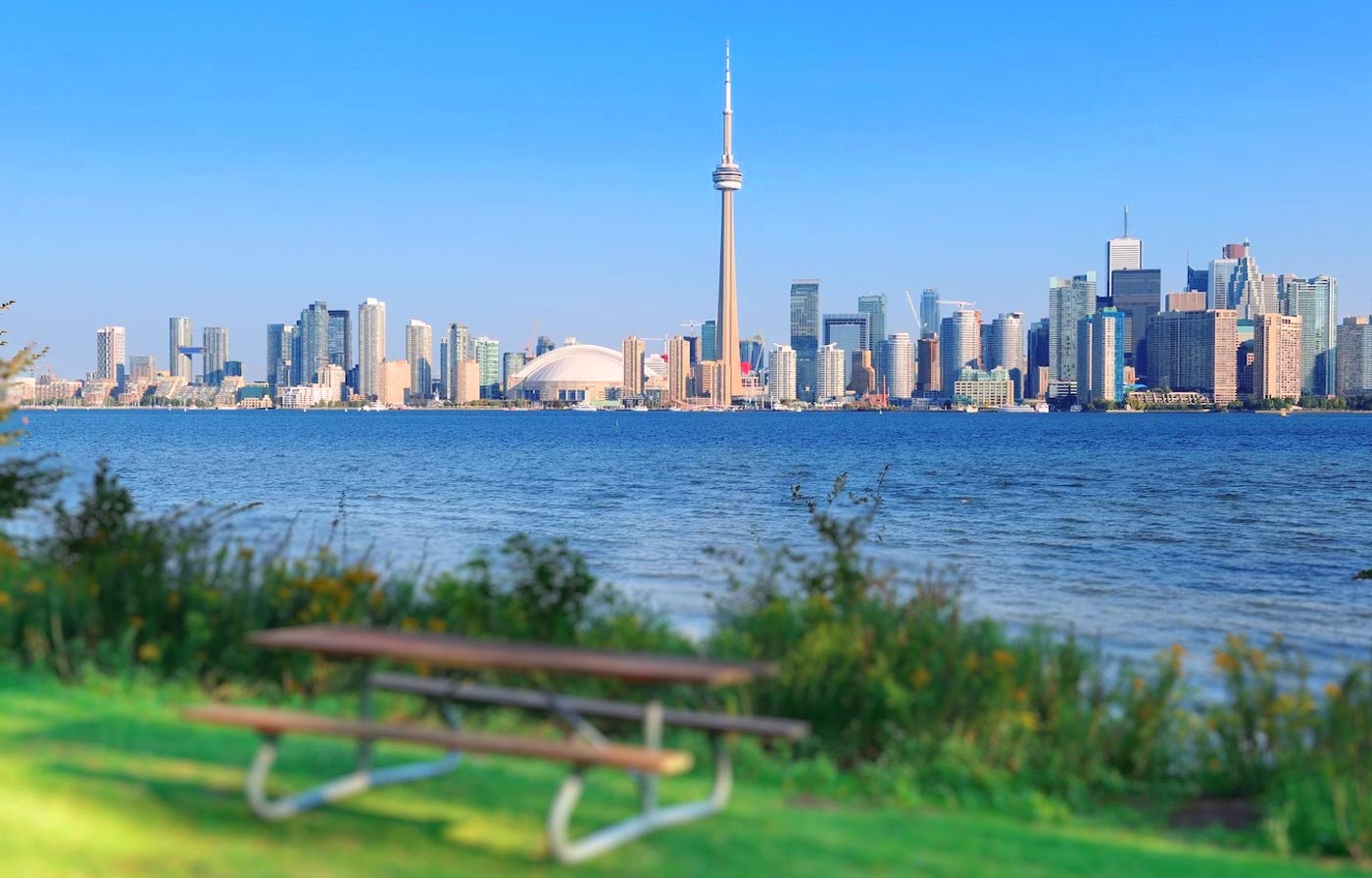 Get ready to hop back to North America as we visit Toronto, Canada – the ninth entrant in the 2023 Global Liveability Index. Known for its diversity, inclusivity, and dynamic urban scene, Toronto offers a multicultural melting pot of experiences that no traveler should miss.
As Canada's most populous city, Toronto is a vibrant metropolis that features an array of attractions. The city's skyline is dominated by the iconic CN Tower, once the tallest freestanding structure in the world. A trip up the tower rewards visitors with an exhilarating walk on the glass floor and a breathtaking view of the city.
A visit to Toronto wouldn't be complete without exploring its diverse neighborhoods, each with its own unique charm. Wander through the bohemian streets of Kensington Market, taste authentic Asian cuisine in Chinatown, or indulge in the stylish boutiques of the Distillery District.
Toronto's cultural scene is a force to be reckoned with. The city boasts world-class museums and art galleries, including the Royal Ontario Museum and the Art Gallery of Ontario. Not to forget the Toronto International Film Festival, which brings a touch of Hollywood glamour to the city every September.
Just outside the city center, you'll find the Toronto Islands, a group of small islands that offer a refreshing break from the bustling city. With sandy beaches, picnic areas, and bike rentals, it's the perfect spot for a day trip.
From its thriving arts scene to its foodie-approved restaurants, Toronto's urban allure is undeniable. However, the city's ranking on the 2023 Liveability Index also reflects its strong healthcare and education systems, its cleanliness, and the overall quality of life it offers its residents.
If you're planning a trip in 2023, make sure Toronto is on your list. Get ready to immerse yourself in the multicultural fabric of this lively city where everyone is welcome, and every corner holds a new surprise.
10. Osaka, Japan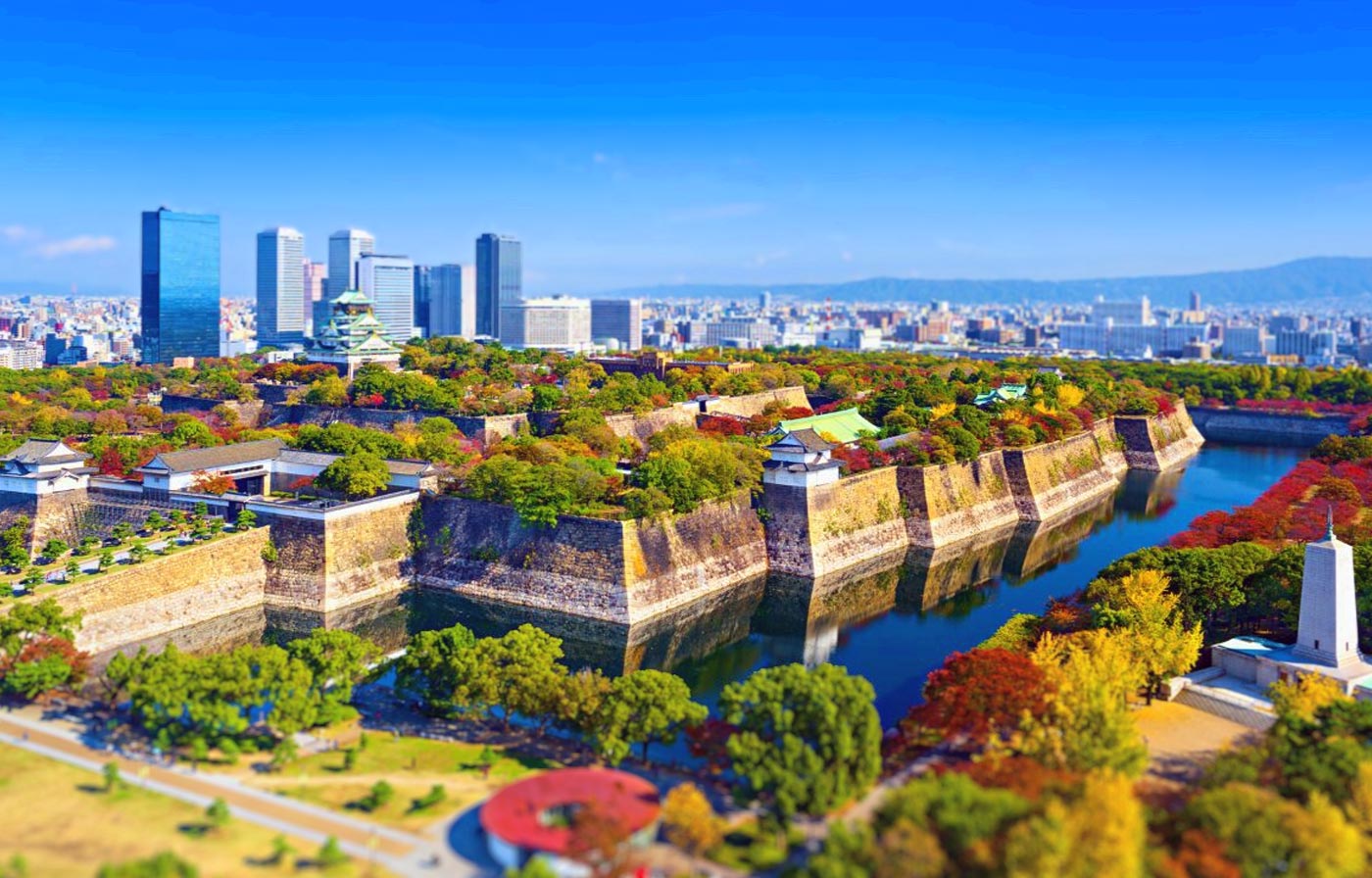 Finally, we jet across the Pacific to land in Osaka, Japan, the tenth city on the 2023 Global Liveability Index. Known as Japan's kitchen, Osaka is a gastronomic paradise with an unbeatable culinary scene. But there's more to this lively city than just delicious food, Osaka offers a captivating blend of modernity and tradition that's sure to enchant every traveler.
At the heart of the city is Osaka Castle, an iconic symbol of the city and a must-visit location. Surrounded by beautiful cherry blossom trees, the castle provides a glimpse into Japan's rich history and an unrivaled view over the city from its observation deck.
For a taste of modern Osaka, head to the bustling Dotonbori district. This is where Osaka's reputation as Japan's kitchen really comes to life. From takoyaki octopus balls to okonomiyaki savory pancakes, the streets here are lined with endless food stalls and restaurants offering local delicacies.
For shopping enthusiasts, the Shinsaibashi Shopping Arcade can't be missed. This popular shopping district offers a range of options from high-end brands to quirky independent stores. And for a touch of nature in the urban jungle, the Osaka Bay Area offers a picturesque waterfront with a number of popular attractions including the Osaka Aquarium and the Tempozan Giant Ferris Wheel.
Osaka's place on the Liveability Index is well deserved, with its high quality of life, excellent infrastructure, and vibrant culture. But what really sets the city apart is the warmth and friendliness of its people, who are always ready to welcome visitors with a smile and a friendly "Mōkarimakka!" (Are you making money?).
Whether you're a food lover, a history buff, or an urban explorer, Osaka has something for everyone. So why wait? Plan your 2023 adventure now and let Osaka's infectious energy, vibrant culture, and friendly locals make it a trip to remember!
Feel free to explore these pages as well:
Austria↗️
Australia's Top 10 Destinations ↗️
Australia For Living & 10 Best Places to Live ↗️
And so, dear travelers, we reach the end of our global journey through the top 10 cities of the 2023 Global Liveability Index. From the historic charm of Vienna to the multicultural vibrancy of Toronto, from the natural beauty of Vancouver to the gastronomic delights of Osaka, we've spanned continents and cultures, all from the comfort of our armchairs.
But remember, as much as we can talk about these cities, their life, their energy, their vibe, nothing compares to the experience of being there. Whether you're standing beneath the cherry blossoms in Osaka, savoring a flaky croissant in a café in Vienna, or marvelling at the modern architecture of Melbourne, each of these cities has a unique story to tell and a wealth of experiences to offer.
Every journey starts with a decision to explore, and there's no better time than now to start planning your next adventure. Whether you're drawn by the allure of the cities we've visited today, or inspired to discover a destination all your own, remember that the world is full of beautiful places waiting to be explored.
So, here's to the wanderers, the explorers, the dreamers. May your travels be full of discovery, your heart full of joy, and your mind full of wonder. Here's to the journey, and the many destinations yet to come. The world is waiting. Where will you go next? Safe travels, fellow globetrotters. Until our next adventure!