Live the Punta Cana Dream: Your Must-Do List of Top 10 Experiences
In the heart of the Caribbean, the tropical paradise of Punta Cana beckons with its crystal-clear waters, powdery sand beaches, and lush palm groves. But this Dominican jewel is more than just a pretty face. From water adventures and ecological wonders to vibrant nightlife and rich cultural experiences, Punta Cana is a tapestry of unforgettable experiences waiting to be explored.
This guide will take you on a journey through the top 10 unforgettable things to do in Punta Cana. Whether you're an adrenaline junkie, a nature lover, a history buff, or someone seeking the ultimate relaxation, you'll find something here that resonates with your wanderlust. Dive into the azure depths of Hoyo Azul, dance to the vibrant rhythms of Dominican music, or simply soak up the Caribbean sun on the pristine beaches. Prepare to delve deep into Punta Cana's soul, creating memories that will last a lifetime and make you fall in love with this Caribbean Eden.
Here are the 10 best places to visit in Punta Cana:
1. Bavaro Beach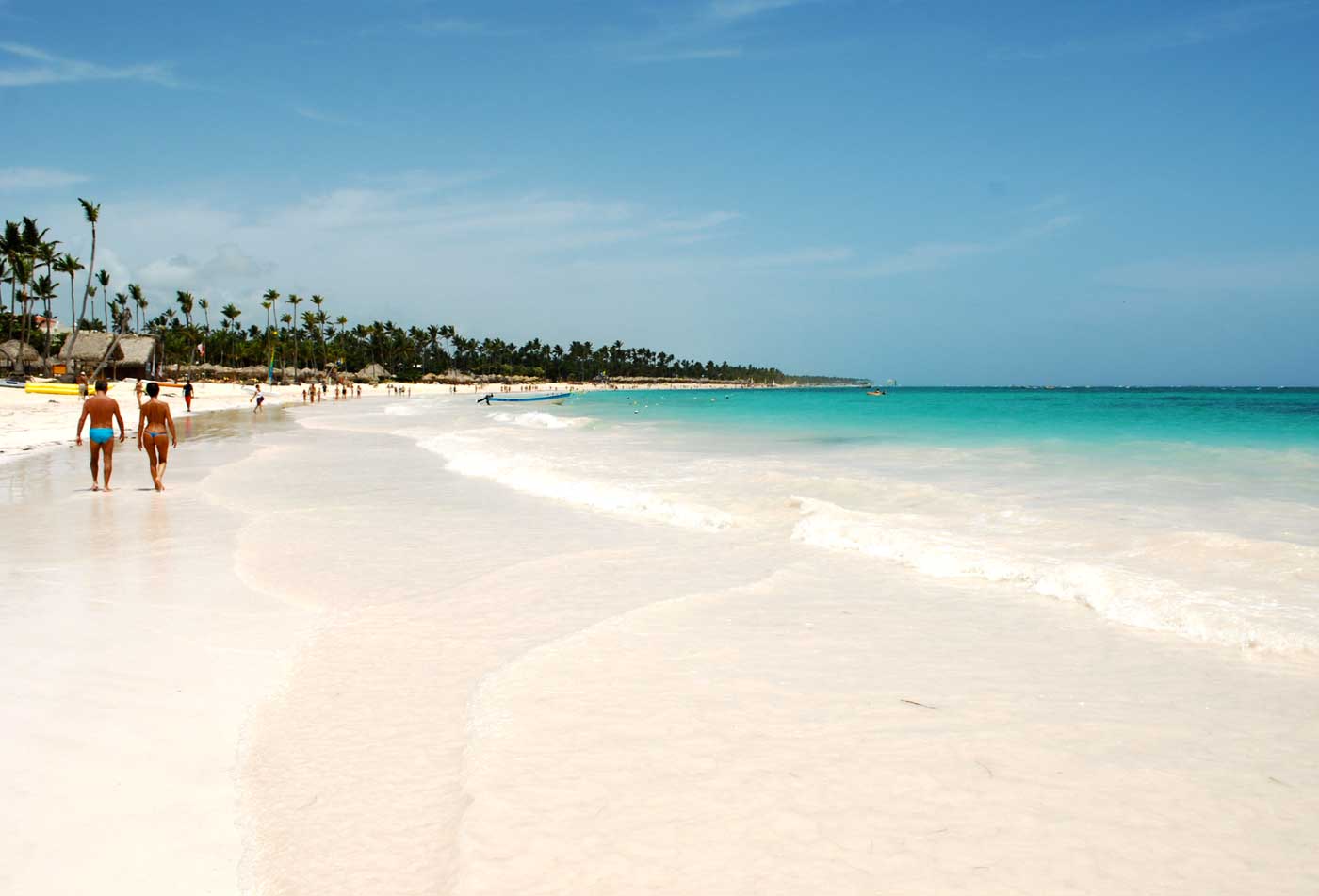 Welcome to the heart of Punta Cana, the enchanting Bavaro Beach. This slice of paradise, fringed with lush coconut palms, offers the quintessential Caribbean experience. Imagine miles of pristine white sand lapped by warm, crystal-clear turquoise waters that beckon you for a refreshing dip. Whether you're a sun-seeker looking to lounge in tranquility, an adventure enthusiast craving for watersports, or a nature lover eager to explore the thriving coral reefs and diverse marine life, Bavaro Beach ticks all the boxes. Local beach shacks and vibrant markets are perfect spots to savor the local cuisine, shop for unique crafts, or simply immerse yourself in the lively Dominican culture. Remember, no trip to Punta Cana is complete without unwinding on the sun-kissed shores of Bavaro Beach.
2. Macao Beach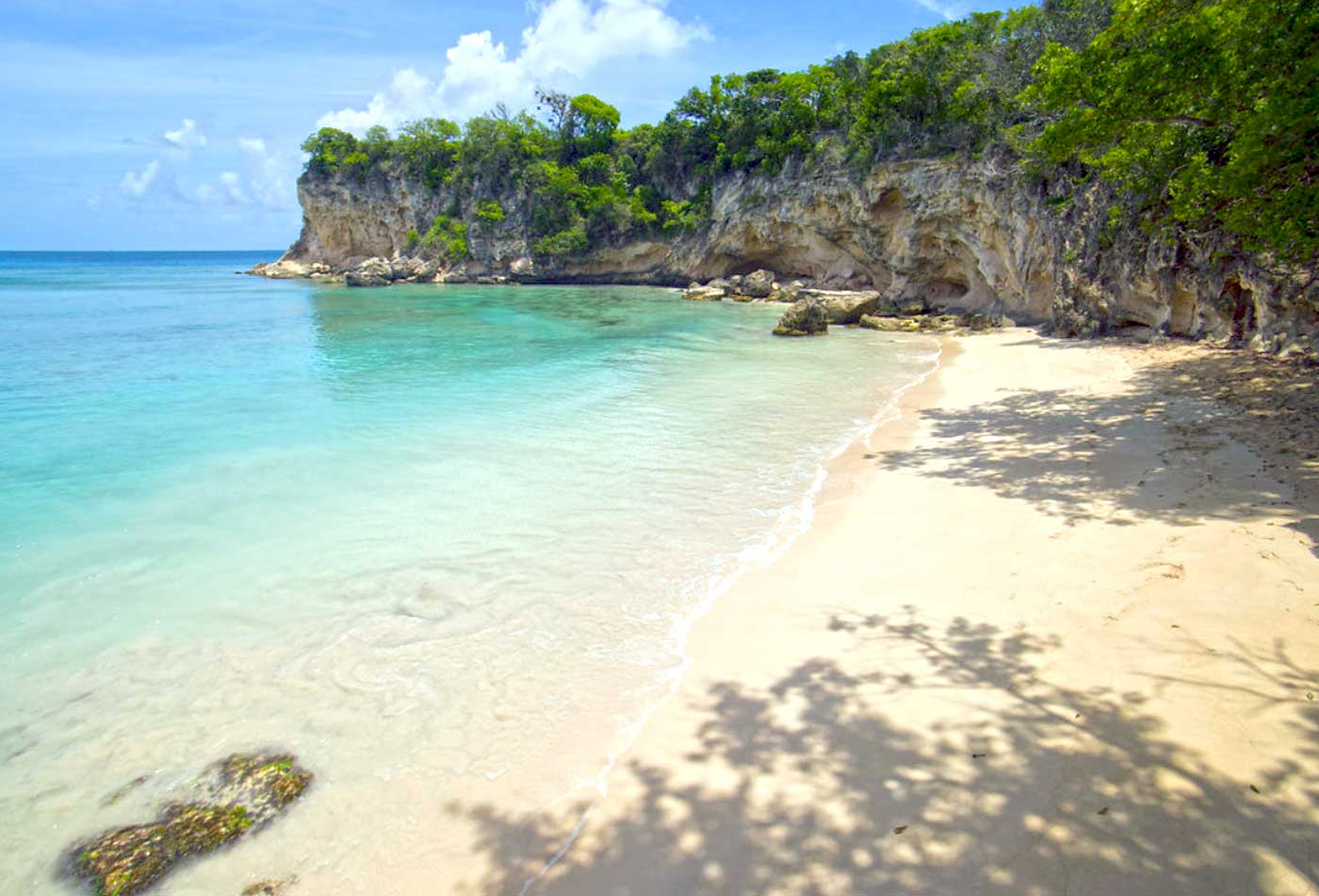 Step off the beaten track and into the serene ambiance of Macao Beach, one of Punta Cana's hidden gems. Unlike the busier resorts, Macao Beach offers a more rustic, untouched atmosphere, making it a favorite among locals and those tourists seeking authenticity. This stunning coastline boasts powdery sand, swaying palms, and the type of postcard-perfect turquoise waters the Dominican Republic is famous for. It's not just a paradise for sunbathers, but a hotspot for thrill-seekers too, with excellent surf conditions that attract surfers from around the world. And after a day of riding waves or soaking up the sun, be sure to enjoy some fresh, locally caught fish from one of the beachside restaurants. Let Macao Beach take you away from the hustle and bustle and into the tranquil essence of Punta Cana.
3. Dolphin Island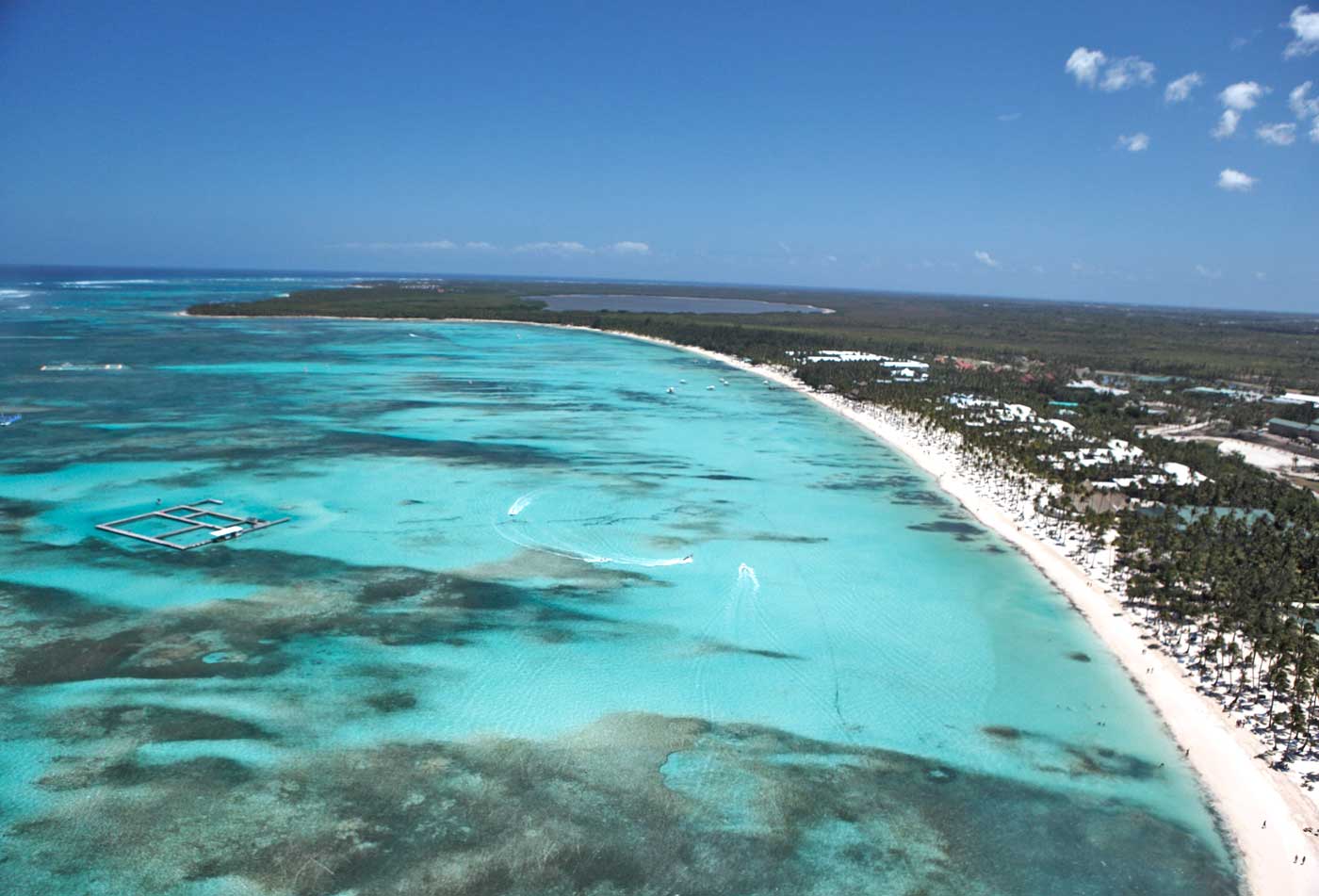 If an unforgettable aquatic adventure is what you're seeking, look no further than Dolphin Island in Punta Cana. Situated just off the coast, this floating platform offers you the chance to interact with friendly, playful dolphins in their natural ocean habitat, far from the confines of artificial pools. The island's well-trained staff and careful management ensure that the dolphins' well-being is the top priority while providing you with an educational and enjoyable experience. Whether you're simply swimming side by side, taking a thrilling dorsal fin tow ride, or witnessing their acrobatic feats, meeting these intelligent creatures face-to-face promises to be a highlight of your Punta Cana trip. Dolphin Island isn't just an attraction, it's an experience that'll warm your heart and create memories to last a lifetime.
4. Hoyo Azul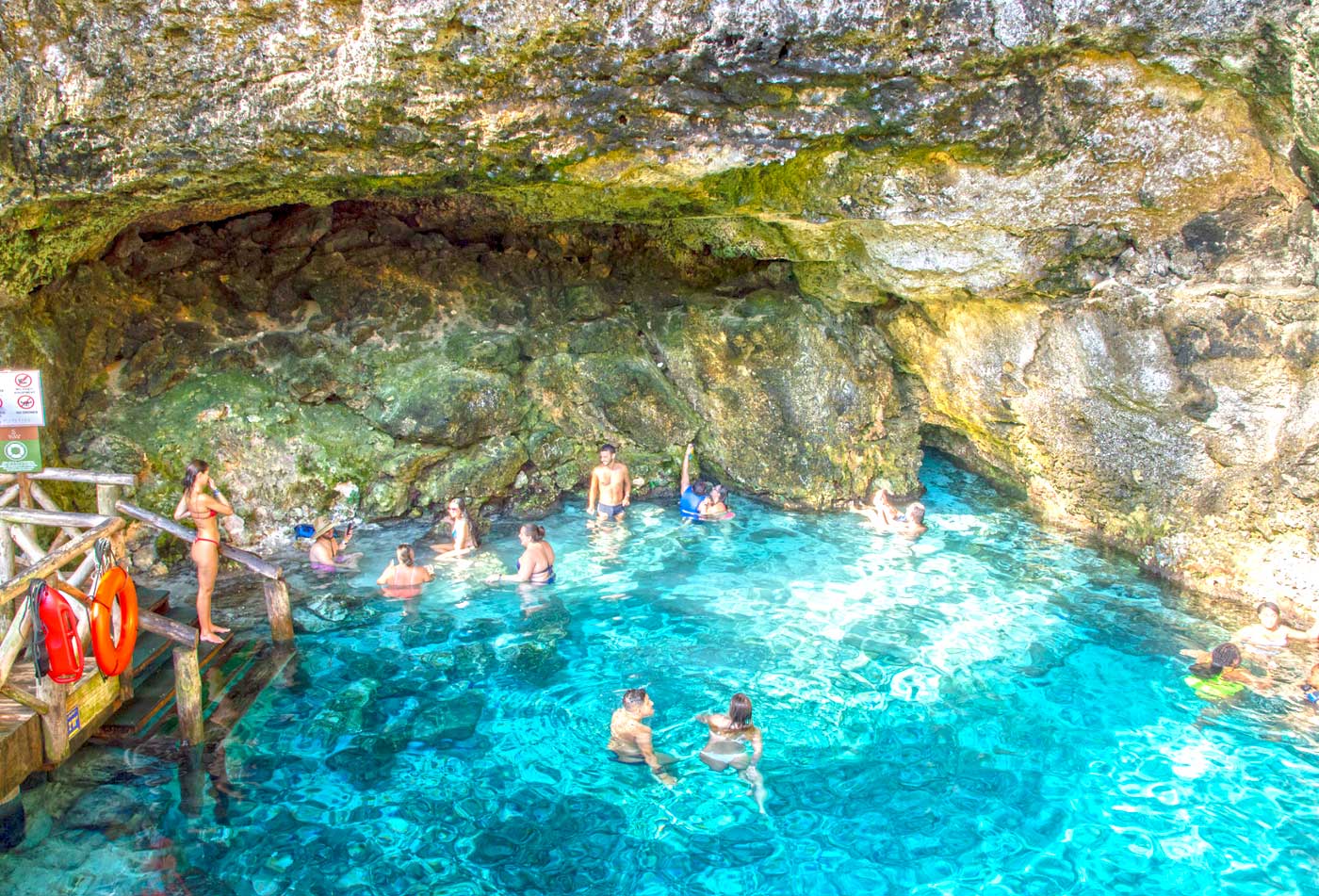 Prepare to be awestruck by the dazzling spectacle that is Hoyo Azul, or the 'Blue Hole', a natural sinkhole tucked away in the depths of Punta Cana's Scape Park. This hidden gem, nestled amid the lush tropical forest, is renowned for its astonishingly clear, vibrant turquoise waters that contrast vividly with the surrounding greenery. A scenic hike along a nature trail takes you to this stunning cenote, and once there, the sight of the sun's rays filtering into the crystal clear waters is nothing short of magical. Whether you're plunging into the refreshing, cool depths of Hoyo Azul from the cliff above or simply marveling at its beauty from the edge, this natural wonder offers a unique experience that captures the untouched beauty of Punta Cana. It's a perfect escape for nature lovers, adventure seekers, and anyone looking for a serene getaway from the bustling beaches.
5. Hard Rock Casino Punta Cana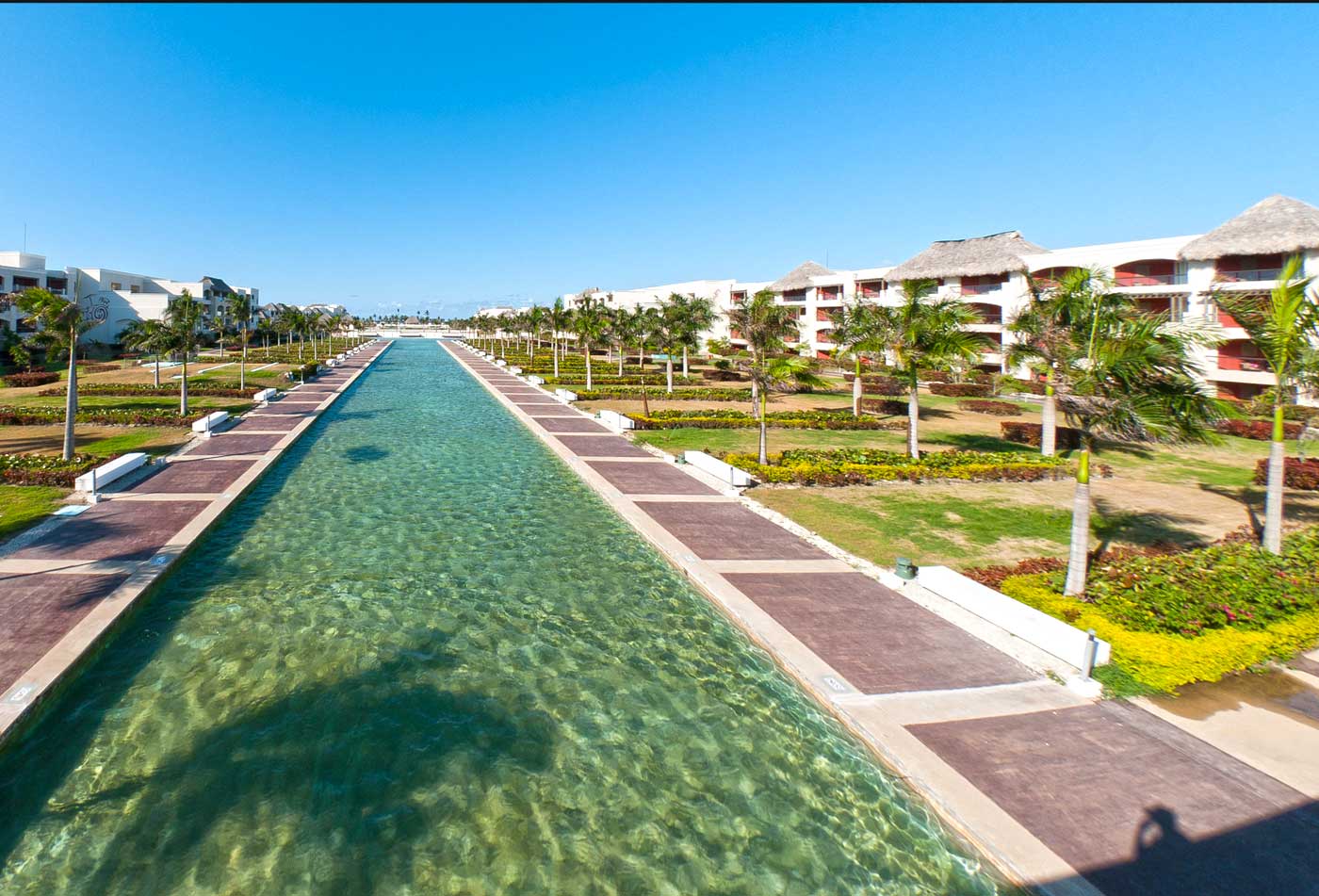 Embrace the vibrancy and high energy of the Hard Rock Casino, Punta Cana, one of the Caribbean's largest and most exciting casinos. Housed within the iconic Hard Rock Hotel, the casino offers an extensive floor space packed with over 400 slot machines and a wide array of table games, including Blackjack, Roulette, Poker, and more. Whether you're a seasoned gambler or a beginner just wanting to try your luck, the Hard Rock Casino provides a thrilling, Vegas-style gaming experience right in the heart of the tropics. Beyond the gaming floor, this entertainment hub features regular live concerts, a sports book for betting, and a multitude of bars and restaurants for you to dine and unwind. It's not just a casino, it's a full-fledged entertainment destination, adding a touch of glamour and excitement to your Punta Cana adventure.
6. Juanillo Beach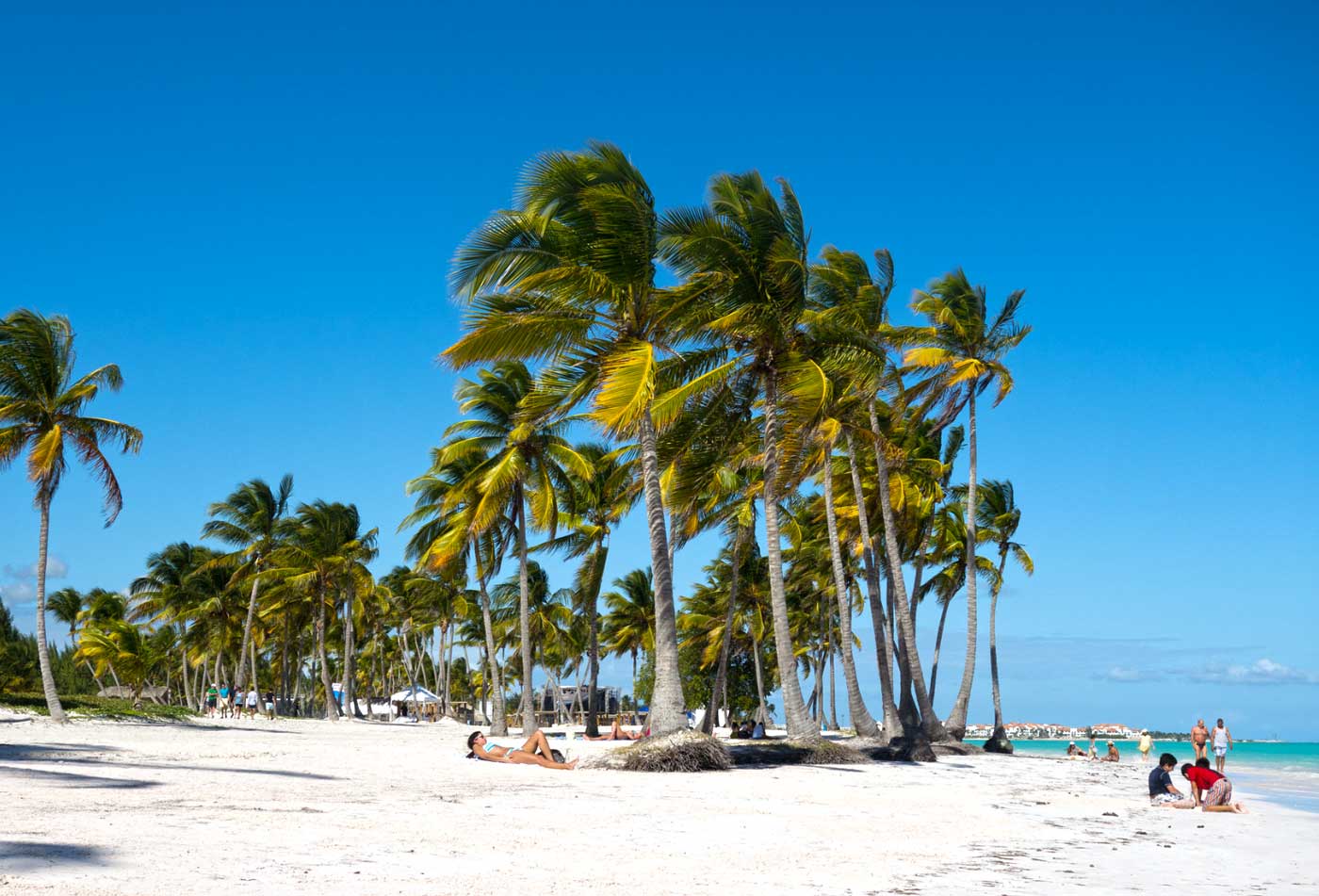 Tucked away in the exclusive Cap Cana area of Punta Cana, Juanillo Beach is a vision of tropical bliss, often touted as one of the most beautiful beaches in the Caribbean. Its powder-soft white sands, paired with the hypnotic shades of blue in the calm, clear waters, create a picture-perfect setting that will have you reaching for your camera. Palapas (palm-thatched umbrellas) dot the beach, providing ample shade for lounging, while the gentle waves invite you for a serene swim. The beach also hosts a range of water sports for the adventurous. The on-site restaurants serve mouth-watering local and international delicacies, and the beachside bars offer refreshing drinks to the backdrop of sublime sunsets. If you're seeking the epitome of leisure and luxury in Punta Cana, Juanillo Beach is a destination that should be on your must-visit list.
7. Reserva Ecológica Ojos Indígenas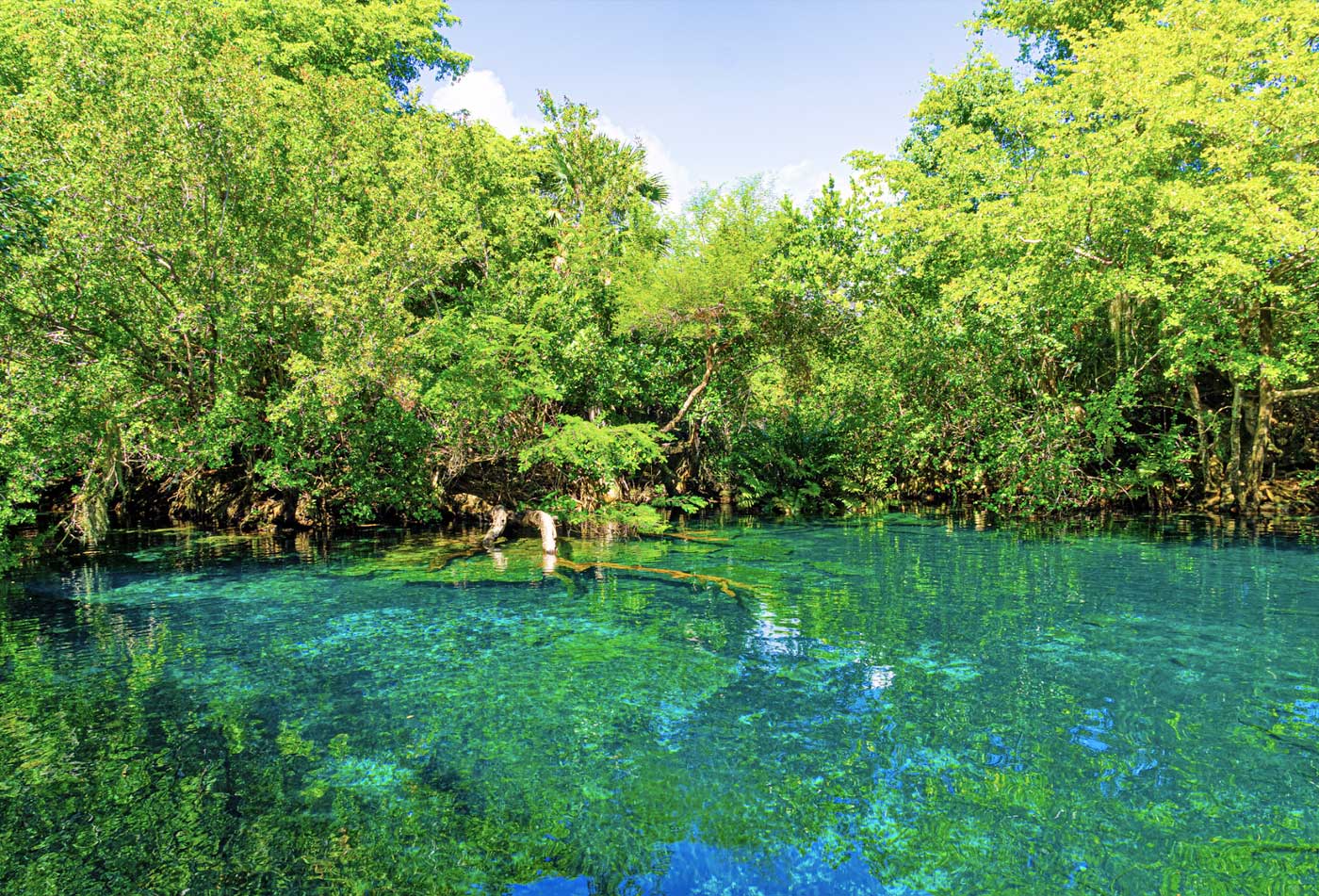 Step into a world of lush tropical beauty at the Reserva Ecologica Ojos Indigenas, Punta Cana's ecological jewel. This private nature reserve spans over 1,500 acres, housing a network of trails that take you through pristine forest, past a series of clear lagoons (the 'eyes' the reserve is named after), and ultimately to a secluded beach. The reserve is home to a wealth of biodiversity, including over 500 species of plants and a multitude of bird species, making it a haven for nature enthusiasts. Visitors have the opportunity to swim in the inviting lagoons, embark on bird-watching tours, or simply bask in the tranquility of the unspoiled surroundings. Committed to sustainability and environmental education, Reserva Ecologica Ojos Indigenas is a testament to Punta Cana's dedication to preserving its natural heritage. A trip to this green oasis offers a refreshing break from the beach and a chance to connect with Punta Cana's rich ecosystem.
8. Manati Park Bavaro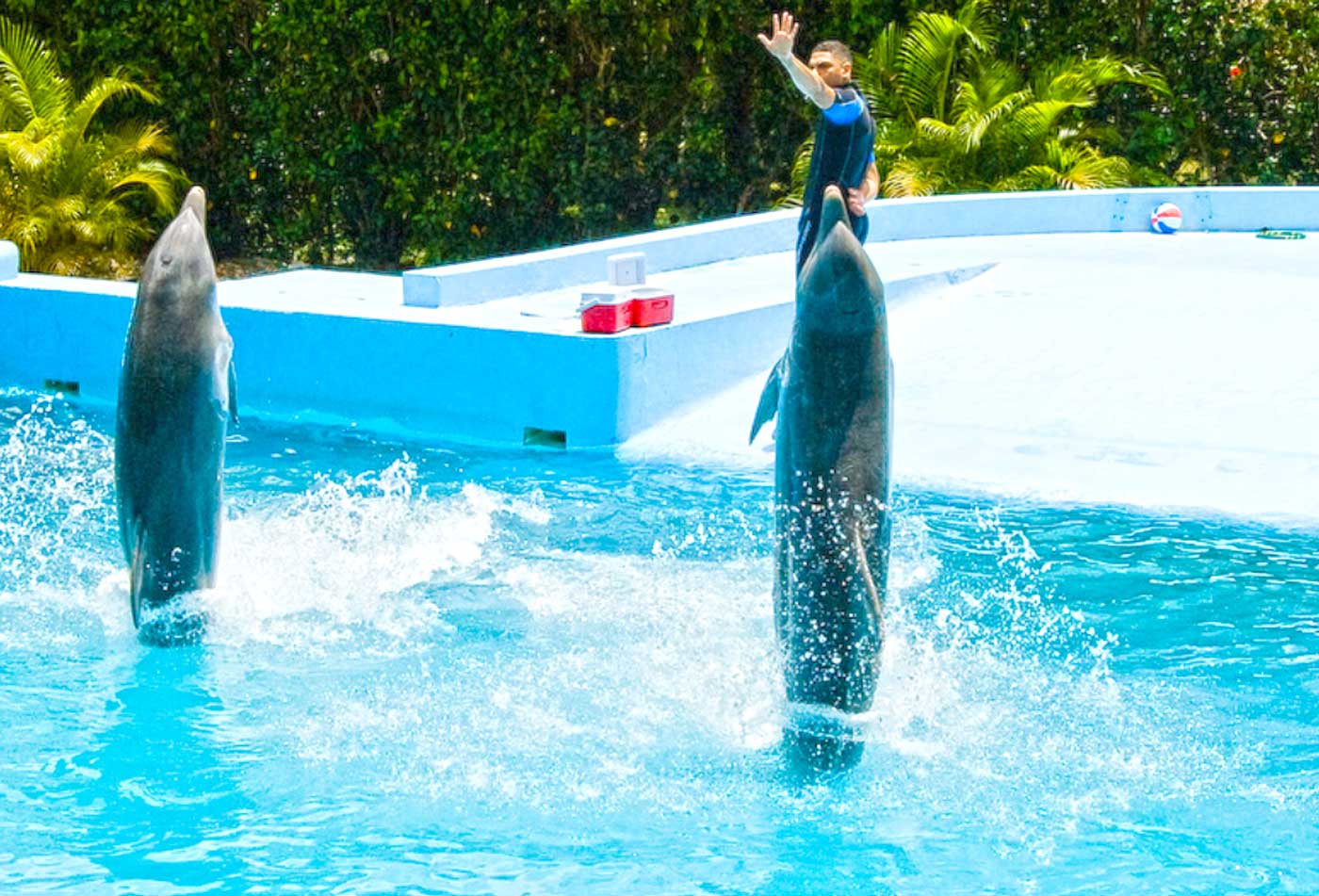 Manati Park Bavaro offers a unique blend of nature, adventure, and Dominican culture, making it a must-visit for tourists in Punta Cana. This enchanting theme park is home to a variety of fauna from the Dominican Republic and beyond, allowing visitors to come face to face with tropical birds, reptiles, and marine creatures. The park's standout attraction is its dolphin encounter, offering the unforgettable experience of swimming with these playful and intelligent mammals. But there's more to Manati Park than just its wildlife. Traditional Taino dance performances provide a glimpse into the rich history of the Dominican Republic, and the park's craft market is a great place to pick up local handicrafts. Manati Park Bavaro is more than just a day out; it's a celebration of wildlife, history, and culture all wrapped up in one exciting package.
9. Dolphin Discovery Punta Cana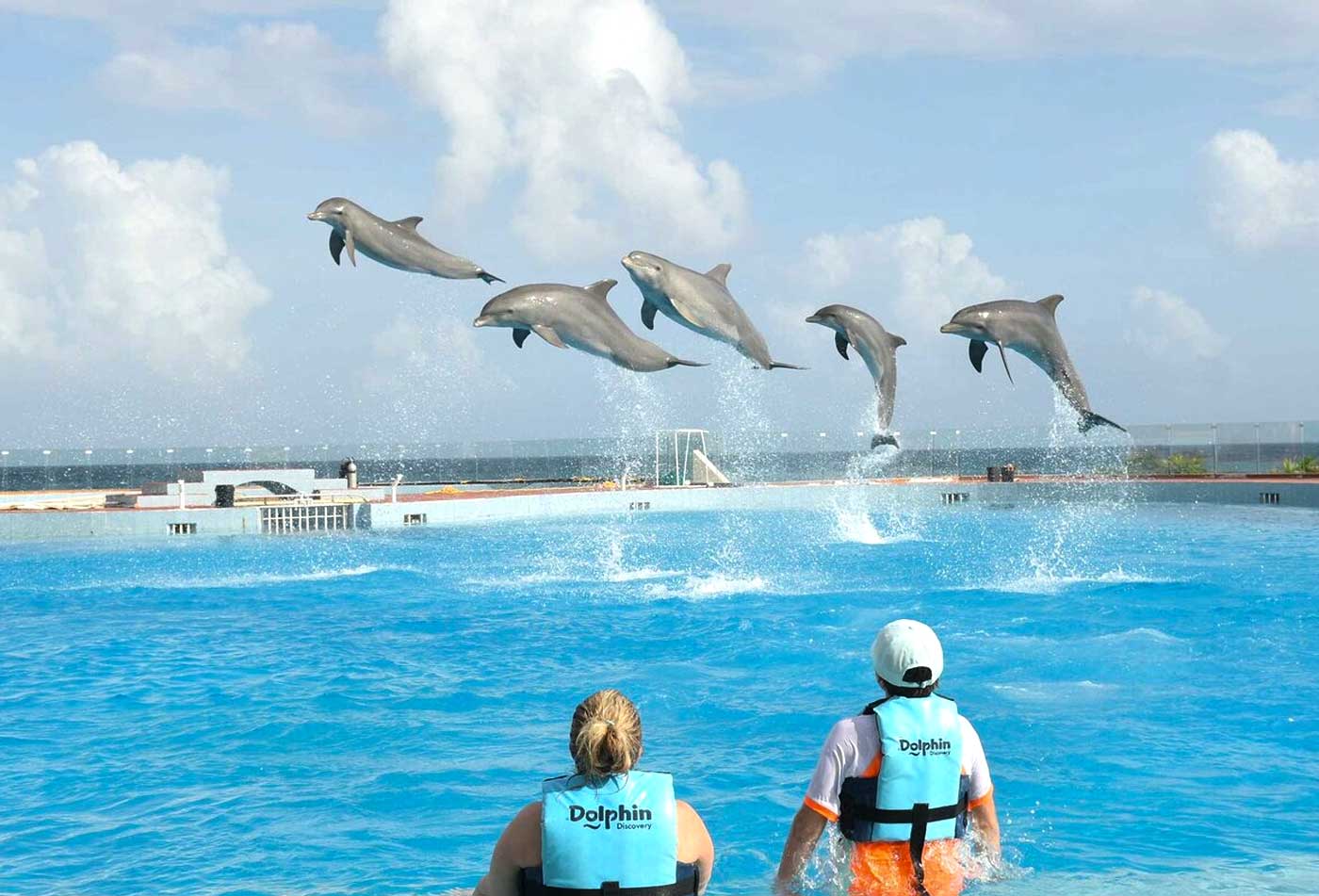 Prepare to experience the magic of marine life at Dolphin Discovery Punta Cana, a top-rated attraction offering up-close and personal interactions with dolphins in a safe, responsible, and fun environment. This adventure takes you beyond watching from afar; it allows you to truly connect with these intelligent creatures. Swim with them, experience their playful nature, and marvel at their incredible skills during interactive sessions that cater to all ages and swimming abilities. Knowledgeable and friendly trainers ensure a memorable and educational encounter, teaching you about the dolphins' behaviors, diets, and conservation. Alongside the dolphin encounters, Dolphin Discovery also offers interactions with sea lions and rays, adding to the plethora of experiences you can enjoy here. A visit to Dolphin Discovery Punta Cana is not just an adventure, it's an opportunity to make lifelong memories while learning about the fascinating world of marine life.
10. Dolphin Explorer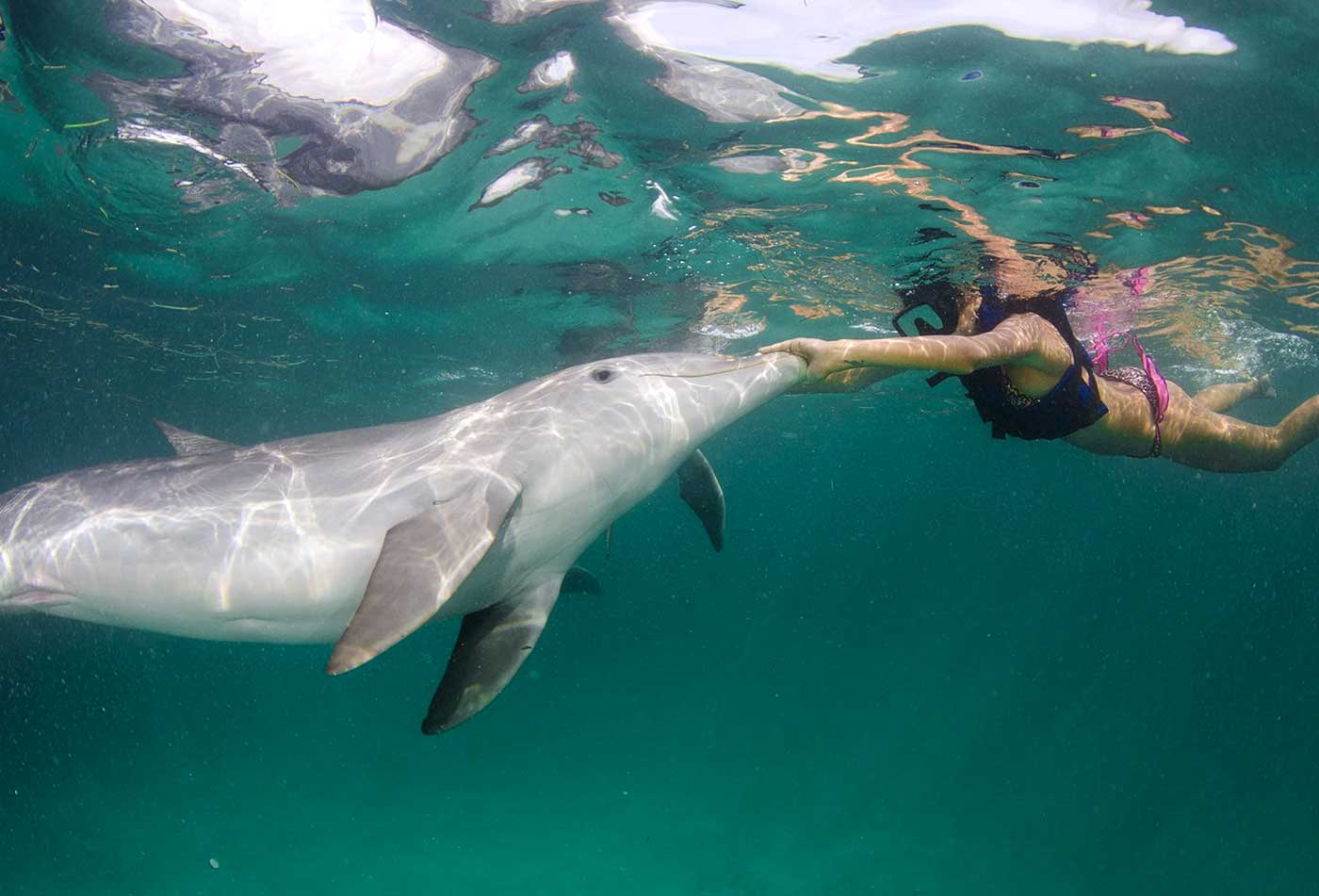 Experience the thrill of an underwater safari at Dolphin Explorer in Punta Cana, an attraction designed for those with an adventurous spirit and love for marine life. This haven offers you the unique opportunity to swim with dolphins in a natural sea environment, adding an authentic touch to your interaction. With a strong focus on safety and education, the highly trained staff ensures an unforgettable experience that's both fun and informative. The adventure doesn't stop at dolphins – you can also enjoy encounters with sea lions and nurse sharks, adding an extra dash of excitement to your visit. For those looking to simply relax, there's a beautiful beach area where you can unwind and take in the gorgeous Punta Cana scenery. Dolphin Explorer is more than an attraction, it's a portal to an underwater world that will leave you with a deeper appreciation for our ocean friends.
As we conclude our journey through the top 10 unforgettable things to do in Punta Cana, it's clear that this Caribbean oasis offers much more than a typical beach vacation. With its mix of adrenaline-pumping activities, serene natural beauty, rich cultural heritage, and world-class leisure amenities, Punta Cana truly offers something for every type of traveler.
From the azure depths of the Caribbean Sea to the lively rhythms of merengue music, from secluded eco-reserves to the bustling energy of its nightlife, each experience has allowed us to explore a different facet of Punta Cana's vibrant character.
Whether you've spent your days here basking under the golden sun, plunging into adventures, or discovering the island's rich history and culture, we hope that you carry back memories that are as warm, diverse, and inviting as Punta Cana itself. The beauty of travel is that no journey ever truly ends, because the impressions it leaves on us last a lifetime. Until we set off on our next adventure, keep exploring, keep discovering, and keep carrying the spirit of Punta Cana wherever you go.