Essential Stockholm: A Journey Through Its 10 Best Highlights
Stockholm, often dubbed the "Venice of the North", is a captivating blend of historic charm and modern flair, set amidst a maze of islands, bridges, and shimmering waters. As the capital of Sweden, it presents a rich tapestry of experiences that seamlessly meld centuries-old traditions with cutting-edge design and innovation. For the wanderlust-driven souls looking to dive deep into Stockholm's essence, there's a myriad of places that beckon with stories, artistry, and unparalleled beauty. From the cobbled streets of Gamla Stan to the modern marvels of contemporary museums, here's a curated list of the top 10 must-visit places that encapsulate the very soul of this Nordic jewel. Prepare to embark on a journey where every turn holds a new discovery, and every moment becomes a cherished memory.
Here are the 10 best places to visit in Stockholm:
1. Vasa Museum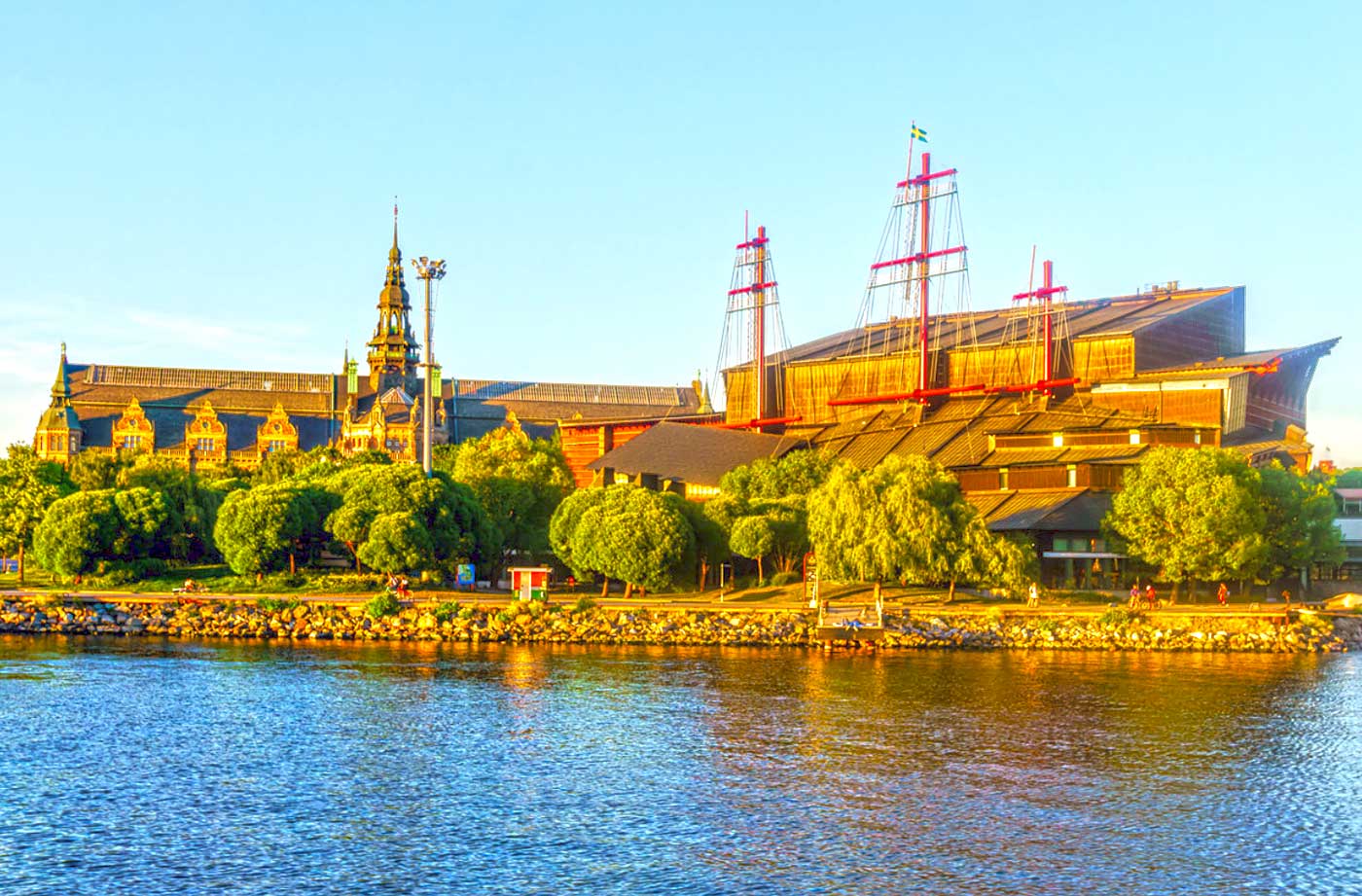 Nestled on the picturesque island of Djurgården in Stockholm, the Vasa Museum is a tribute to one of history's most astonishing maritime tales. It's home to the almost perfectly preserved Vasa warship, which, despite its tragic sinking on its maiden voyage in 1628, now stands as a testament to the artistry and ambitions of its era.
Inside the museum, visitors are transported back to the 17th century, getting an up-close view of the massive ship and learning about life onboard, the events that led to its sinking, and the incredible story of its recovery almost 333 years later. The detailed carvings, sculptures, and the sheer size of the Vasa are bound to leave an indelible mark on every traveler's heart. Whether you're a history buff, a maritime enthusiast, or just an inquisitive traveler, the Vasa Museum is a Stockholm must-see.
2. Stockholm Old Town
Walking into Stockholm's Old Town, or as locals fondly call it, "Gamla Stan", feels like stepping into a living history book. With its narrow cobbled streets, charming squares, and ochre-colored buildings, this part of the city offers a perfect blend of history, culture, and fairy-tale beauty. Every corner tells a story, from the medieval alleyways to the grandeur of the Royal Palace.
As the city's historical heart, Gamla Stan is adorned with landmarks like Stortorget, the old town's central square, renowned for its colorful merchants' houses and the iconic Stockholm Cathedral. While there, one shouldn't miss the hourly change of the guard at the Royal Palace or the chance to get lost in its enchanting alleyways, each echoing tales of a bygone era. With its countless cafes, boutique shops, and historic sites, Stockholm's Old Town is a picturesque journey every traveler should embark on.
3. Stockholm City Hall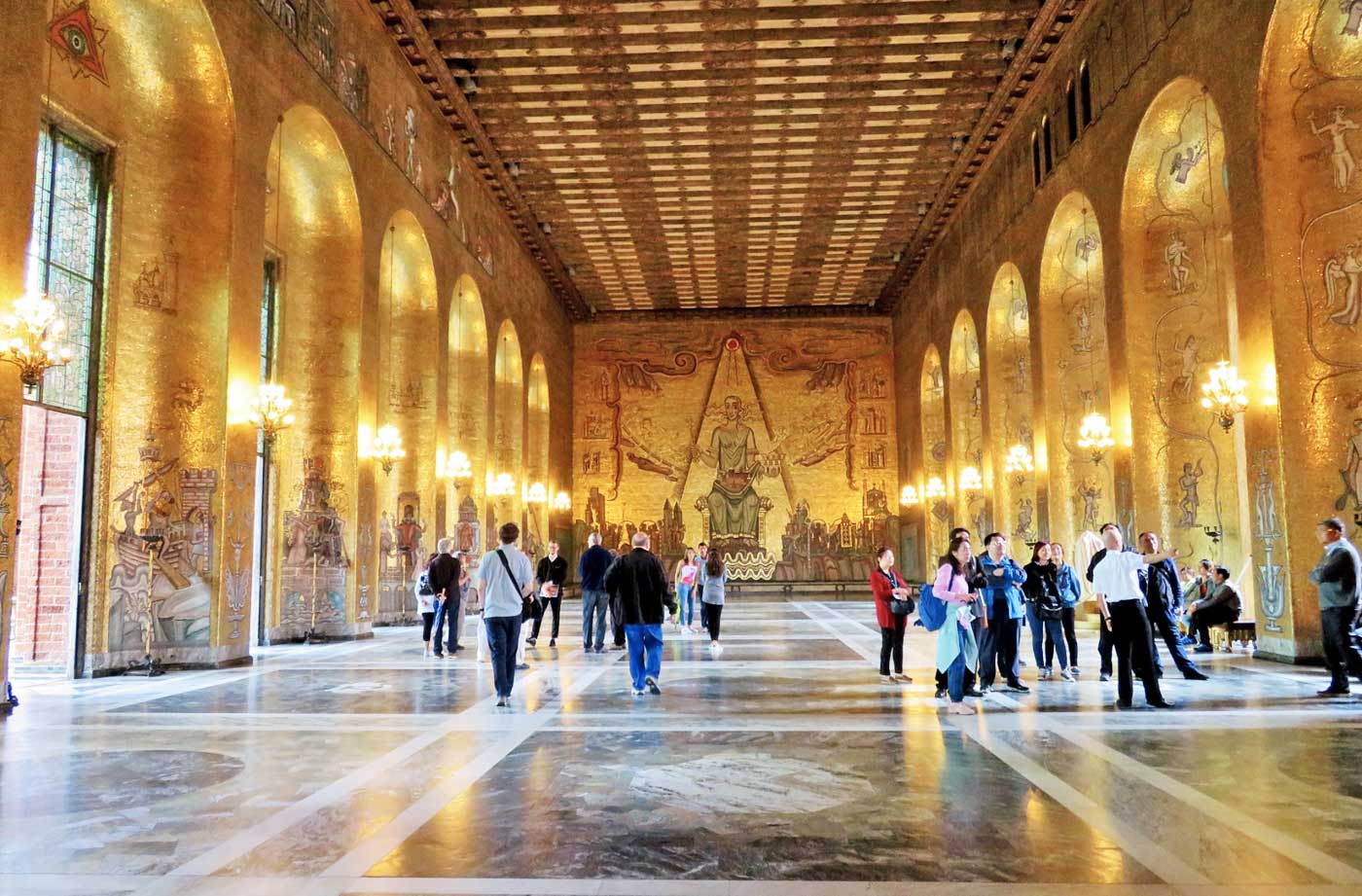 Perched gracefully on the edge of Riddarfjärden, the shimmering bay at the heart of Stockholm, stands the iconic City Hall. With its magnificent tower, bearing the golden Three Crowns emblem of Sweden, the City Hall is not just an administrative building—it's an architectural marvel and a symbol of Swedish national romanticism.
Designed by the renowned architect Ragnar Östberg, the City Hall took 12 years to complete, finally opening its grand doors in 1923. But what makes it truly special for many visitors is its role as the venue for the Nobel Prize banquet, a grand annual event celebrating the world's trailblazers in various fields. Inside, the Golden Hall, adorned with over 18 million mosaic tiles, and the Blue Hall, despite its brick-red appearance, captivate visitors with their grandeur and stories. A climb to the top of its tower offers panoramic views of Stockholm, making the City Hall an unmissable stop on every traveler's itinerary.
4. ABBA The Museum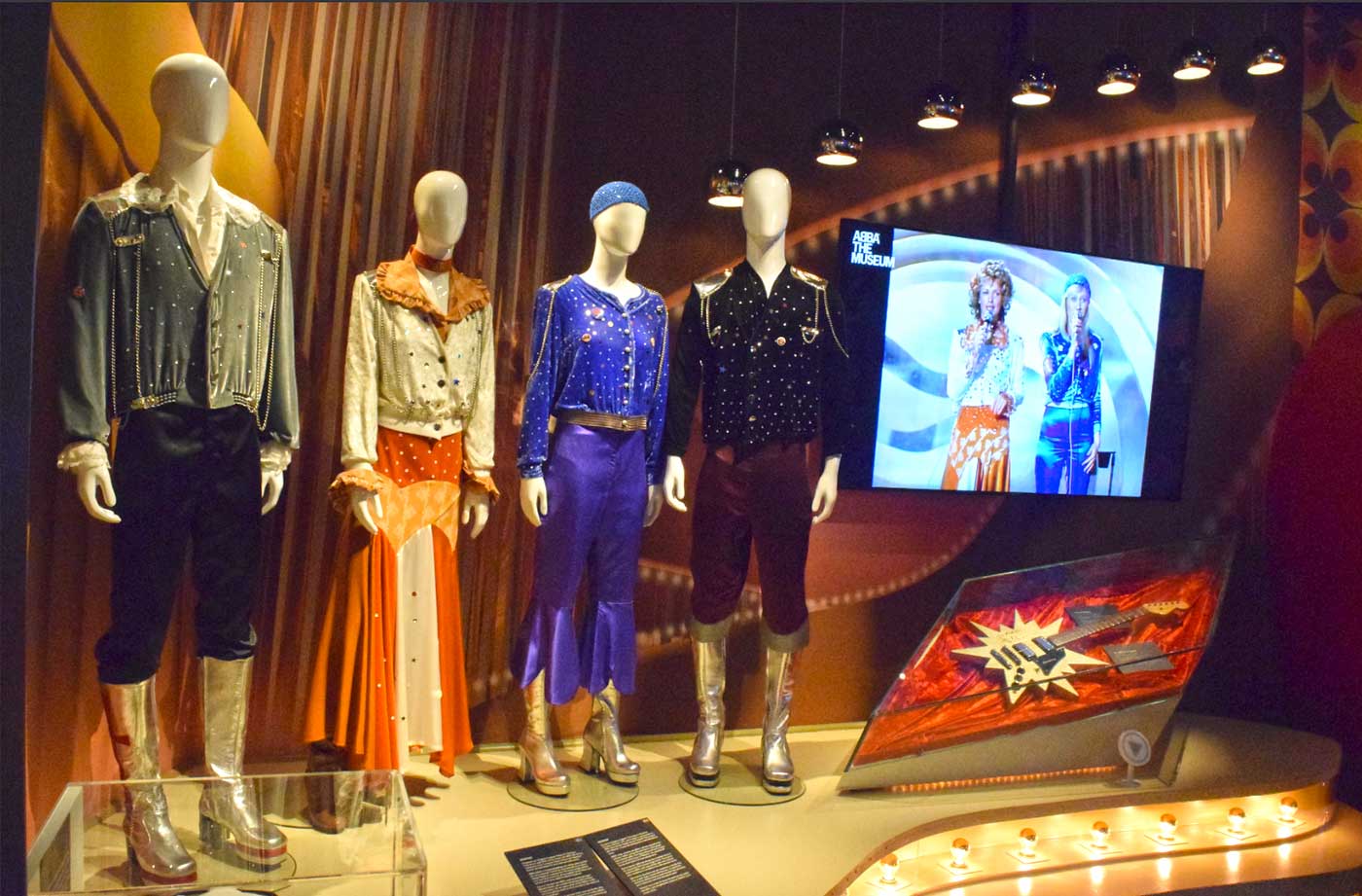 Nestled on the scenic island of Djurgården, just a stone's throw from central Stockholm, ABBA The Museum stands as a vibrant tribute to Sweden's most famous musical export. More than just a museum, it's a fully interactive experience, immersing visitors into the world of the iconic pop sensation – ABBA.
Upon entering, fans are greeted with a timeline of the band's meteoric rise to global fame. From their groundbreaking Eurovision win to the timeless hits that followed, every exhibit offers a blend of nostalgia and insight. Don't miss the chance to step inside the legendary Polar Studio, belt out tunes alongside life-like holograms of the band, or even take the stage as the fifth member. For both die-hard fans and curious newcomers, ABBA The Museum promises an unforgettable journey into the heart of pop music history.
5. Kungliga Djurgården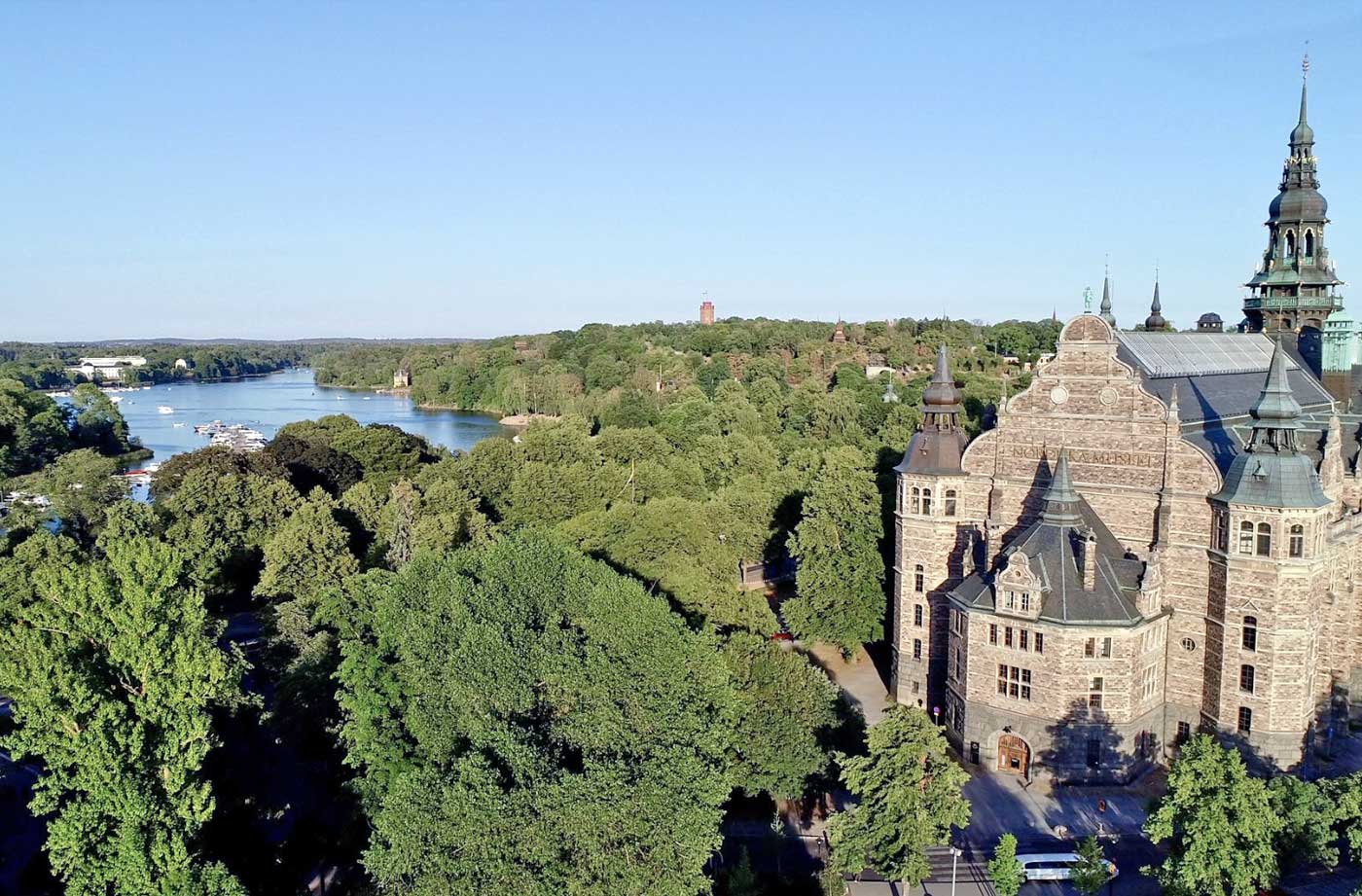 In the heart of Stockholm lies Kungliga Djurgården, a lush and historic royal park that effortlessly blends natural beauty with rich cultural offerings. Often referred to simply as "Djurgården," this island gem has been a beloved retreat for both locals and royals for centuries, providing a tranquil escape from the urban hustle.
Djurgården isn't just about verdant landscapes and serene waterfronts; it's also a cultural powerhouse. Home to some of Stockholm's most renowned museums, including the Vasa Museum, ABBA The Museum, and Skansen – the world's first open-air museum – there's no shortage of learning and exploration here. Whether you're keen on a leisurely stroll, a scenic boat ride, or delving into Sweden's rich heritage, Kungliga Djurgården promises a delightful fusion of nature and culture that resonates with travelers of all inclinations.
6. Fotografiska Stockholm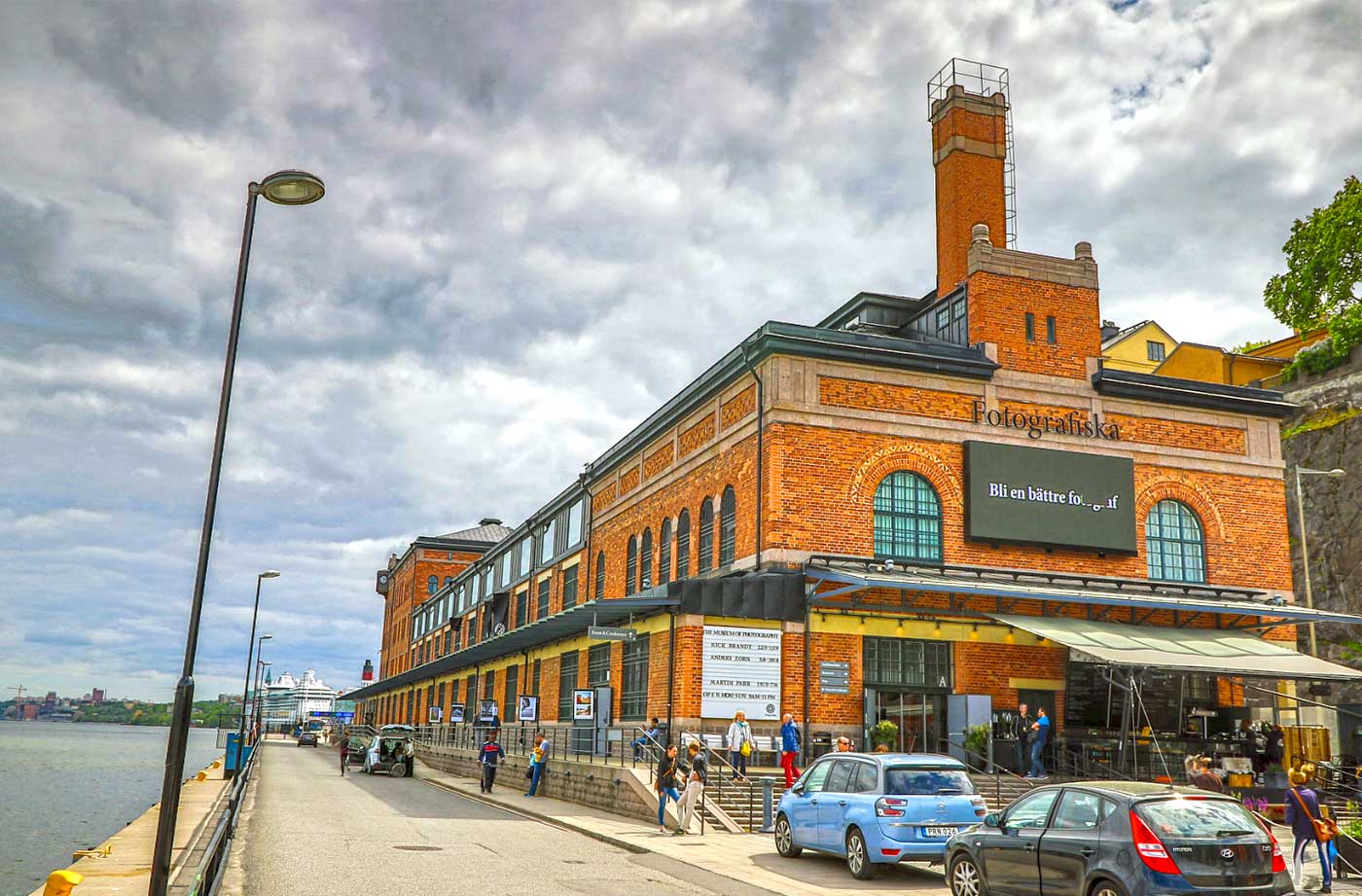 Perched along the vibrant banks of Stadsgårdsleden, Fotografiska stands as Stockholm's premier destination for contemporary photography. More than just a museum, Fotografiska is a dynamic space where photography, creativity, and innovation seamlessly converge, offering visitors a visual feast that extends beyond traditional boundaries.
The establishment regularly hosts a rotating array of exhibitions, featuring both renowned international photographers and budding local talents. Each collection, thoughtfully curated, pushes the envelope, often blurring the lines between art, storytelling, and social commentary. As a bonus, the museum's top-floor café boasts some of the city's most breathtaking panoramic views, making it a perfect spot to sip a coffee while soaking in Stockholm's skyline. For those with an appreciation for the visual arts or simply curious souls, a visit to Fotografiska promises an enlightening and enriching experience in the heart of Sweden's capital.
7. Skansen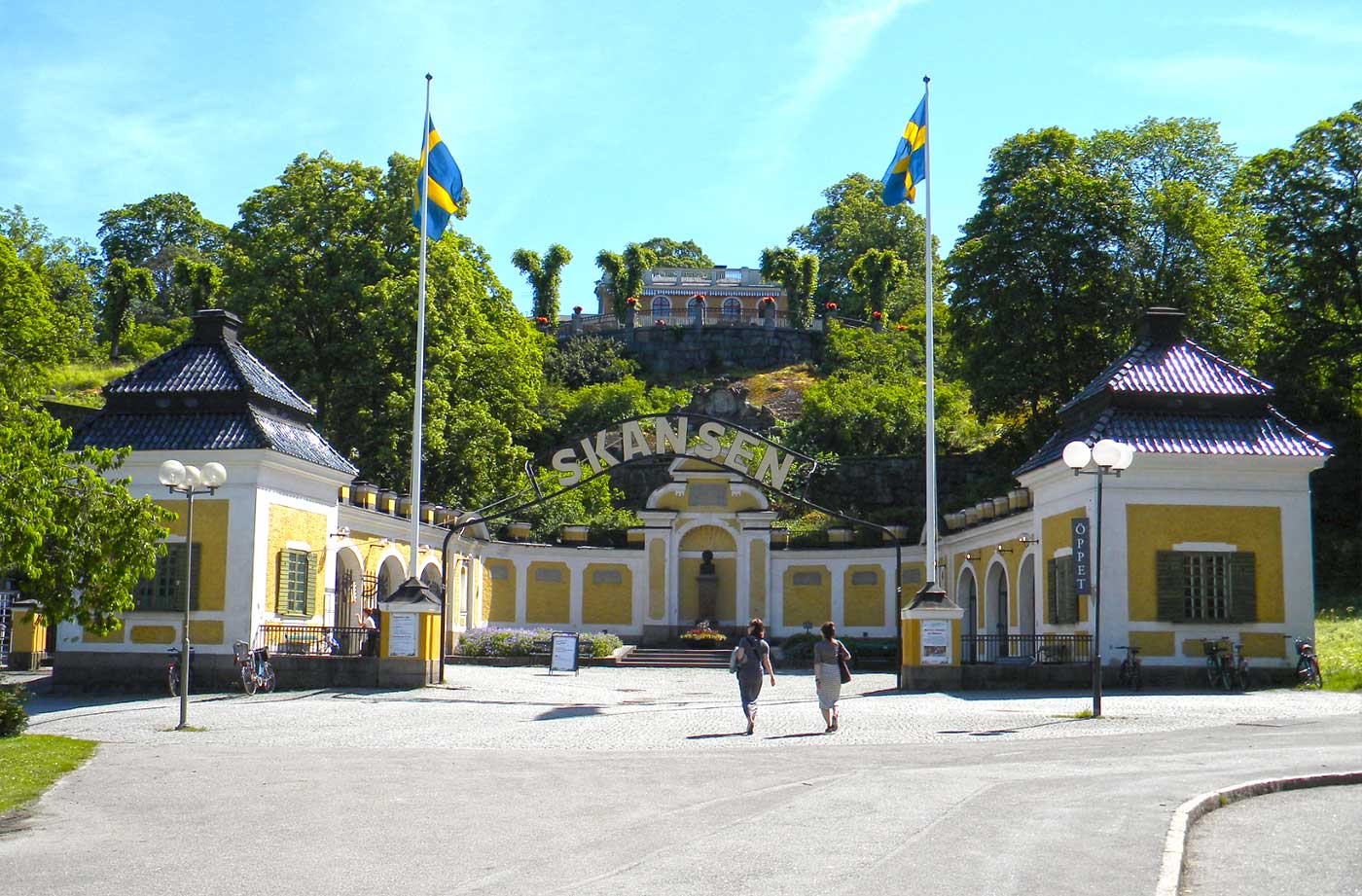 Set against the scenic backdrop of Djurgården Island, Skansen stands proud as the world's first open-air museum, offering a unique journey through Sweden's diverse cultural and natural heritage. Established in 1891, this sprawling museum elegantly showcases historical buildings, authentic Nordic animals, and immersive exhibitions that span centuries.
At Skansen, visitors have the chance to wander through meticulously recreated farmsteads, villages, and artisan workshops, offering a tangible insight into Swedish life from various regions and eras. Engaging live demonstrations, from glass-blowing to traditional bread baking, spring the past to life before your eyes. Amidst the cultural treasures, the park also hosts a mini-zoo, highlighting Scandinavian wildlife such as moose, bears, and lynx. Whether you're delving deep into Nordic traditions or simply enjoying the expansive views of Stockholm from its vantage points, Skansen promises a tapestry of experiences that bridge time, culture, and nature.
8. The Royal Palace (Stockholm)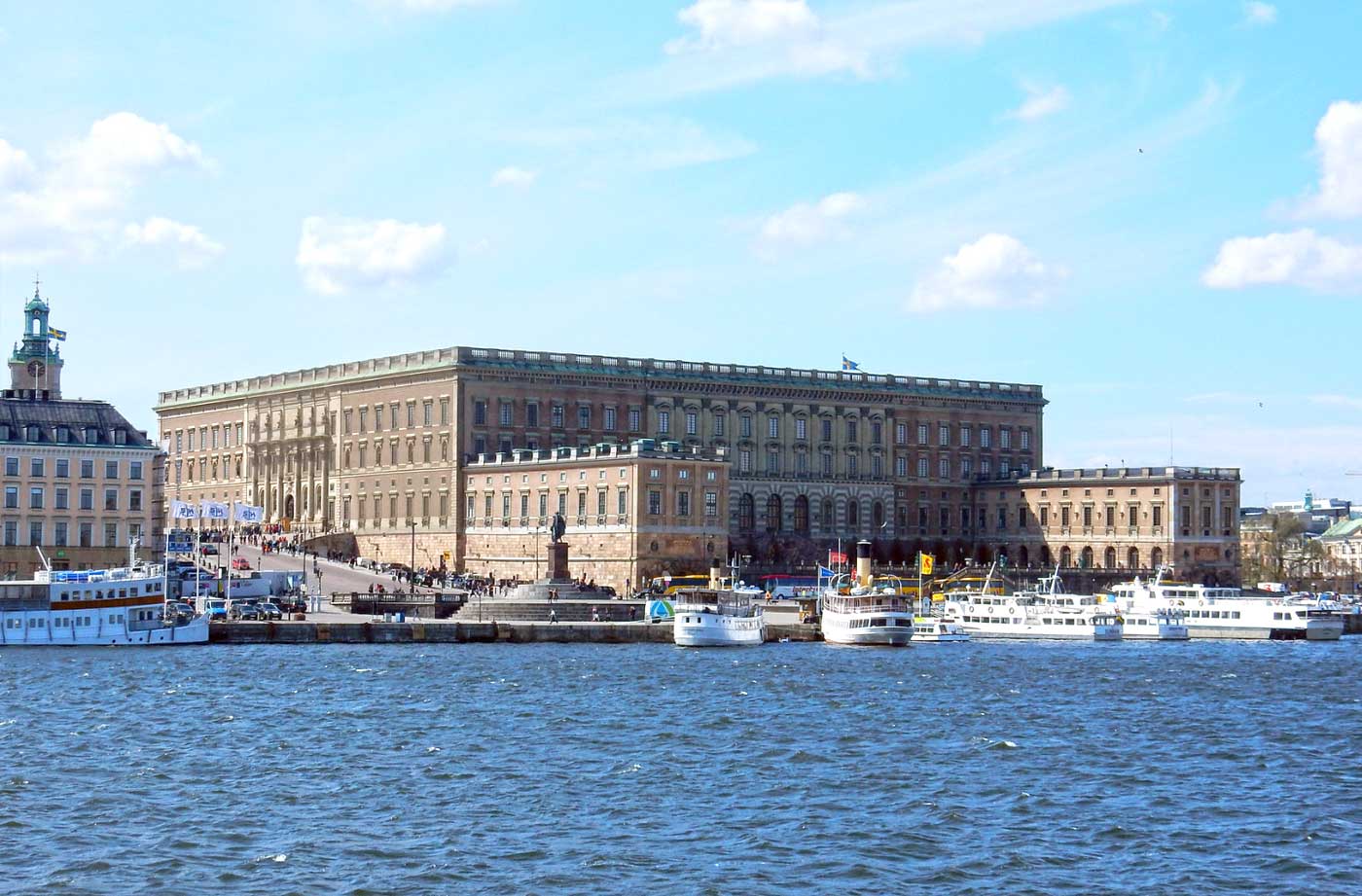 Standing majestically at the center of the historic Gamla Stan, Stockholm's Royal Palace is a testament to Sweden's rich regal history and architectural prowess. As one of Europe's largest and most splendid palaces, this regal edifice isn't just the official residence of the Swedish monarch but also a treasured symbol of the nation's enduring legacy.
With over 600 rooms adorned in Baroque and Rococo styles, the palace invites visitors to explore its opulent halls, chambers, and museums. The sumptuous Royal Apartments, the ancient Tre Kronor Museum, and the glittering Hall of State are but a few of its many wonders. Add to this the daily spectacle of the Changing of the Guard, and visitors are treated to a vibrant blend of ceremony and history. A visit to Stockholm is incomplete without experiencing the grandeur and traditions enshrined within the walls of the Royal Palace.
9. Monteliusvagen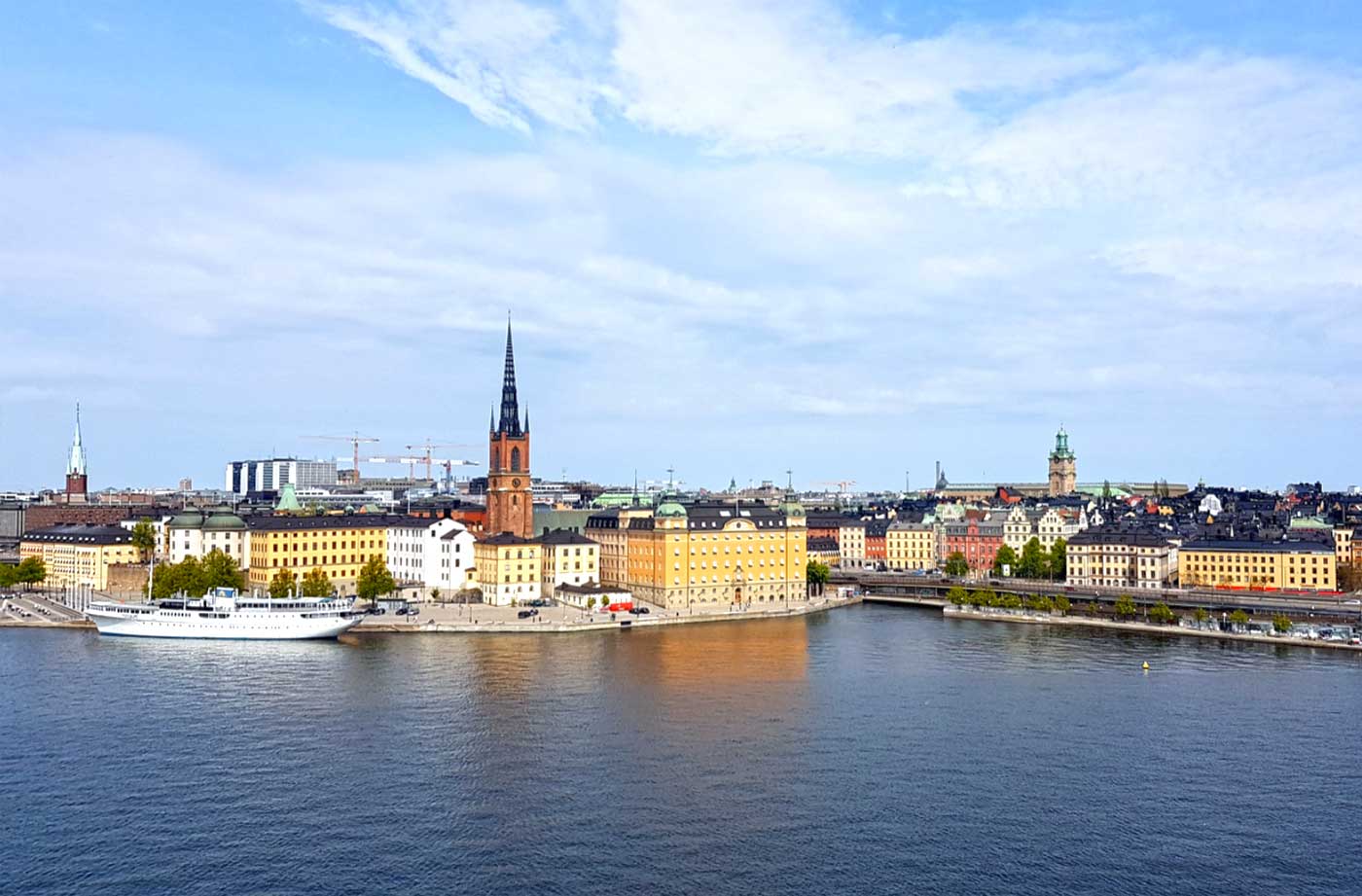 Hidden away on the cliffs of Södermalm, Monteliusvagen is a scenic path that rewards those who tread its cobbled way with some of Stockholm's most breathtaking vistas. Spanning just about 500 meters, this walkway might seem unassuming, but it provides a panoramic embrace of the city like no other, overlooking Gamla Stan, City Hall, Riddarholmen, and the shimmering waters that define Stockholm's charm.
Lined with charming historic houses on one side and an open view of the city on the other, Monteliusvagen is a favorite for both locals catching a sunrise and travelers seizing the golden hour. The serenity of the place, especially during the early hours or as the sun sets, creates an ambiance of romance and reflection. For those in search of a quiet spot to absorb Stockholm's beauty or capture a perfect snapshot, Monteliusvagen is a path that beckons irresistibly.
10. Nationalmuseum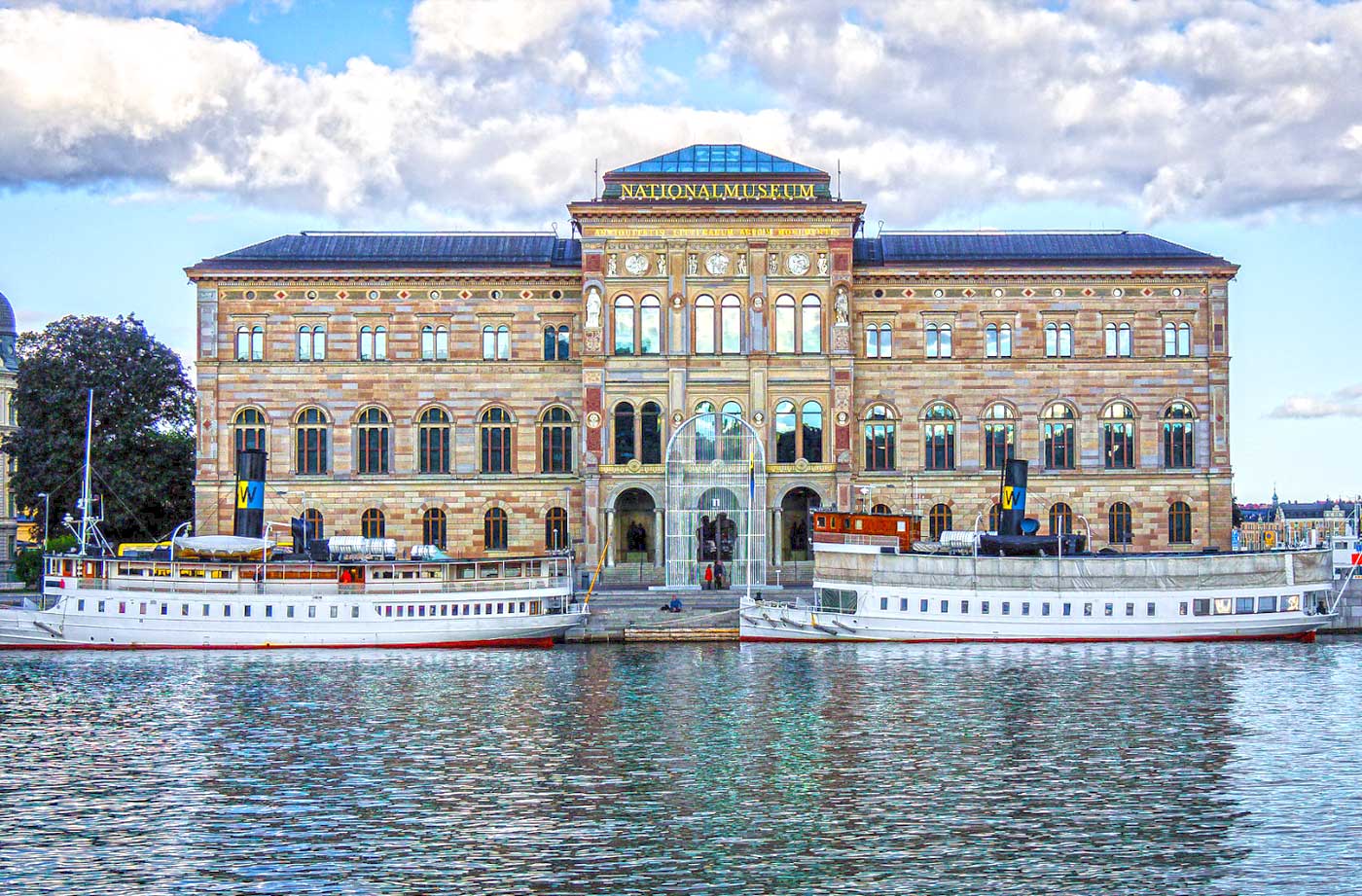 Nestled gracefully on the scenic peninsula of Blasieholmen, overlooking the waters of Strömmen, stands the Nationalmuseum. As Sweden's premier museum for art and design, it houses an unparalleled collection that spans from the Middle Ages to the present day, showcasing the rich tapestry of Sweden's artistic journey alongside international masterpieces.
Inside the grand confines of this renovated 19th-century building, visitors can meander through galleries adorned with works by revered artists like Rembrandt, Rubens, and Sweden's own Anders Zorn. Beyond the paintings, the museum boasts an impressive array of sculptures, decorative arts, and modern design pieces that reflect the evolution of aesthetics and creativity over the centuries. A visit to the Nationalmuseum isn't just a visual feast; it's a deep dive into the cultural heart of Sweden, making it an essential stop for art enthusiasts and curious souls alike.
Feel free to explore these pages as well:
And so, as our journey through Stockholm's gems draws to a close, it becomes clear why this city captivates the hearts of many. Each corner of the capital tells a tale, each island holds a secret, and each historical facade whispers stories of the past. While our list has endeavored to capture the essence of Stockholm's allure, the true magic lies in the experiences you curate for yourself. Whether you're retracing history's footsteps or forging new paths in contemporary locales, Stockholm's tapestry of wonders is bound to leave an indelible mark on your traveler's soul. Until next time, may your wanderlust always lead you to destinations as enchanting as this Nordic marvel.