Your Ultimate Boston Itinerary – Must-visit Landmarks for First-time Visitors
Steeped in history, bursting with culture, and boasting an irresistible blend of urban energy and New England charm, Boston is a city like no other. Whether you're a history buff tracing the steps of the Revolutionary War, a foodie in search of the perfect clam chowder, an art lover exploring world-class museums, or simply a wanderer seeking to soak in the city's vibrant atmosphere, Boston has something to captivate you.
This guide, 'Journey through Boston: Top 10 Best Visit for Every Tourist,' is designed to help you make the most of your visit to this iconic city. It navigates through Boston's rich tapestry, highlighting its most alluring attractions—from the verdant paths of Boston Public Garden to the historic alleys of North End, from the immersive exhibits of the Museum of Science to the hallowed halls of the Boston Public Library.
Every corner of Boston tells a story, a blend of the old and the new, the historic and the contemporary, the serene and the lively. This guide is your companion in discovering those stories, helping you to carve your path through the city's bustling streets, uncover its hidden gems, and leave with memories that are as rich and varied as Boston itself. Join us on this journey, and experience Boston not just as a tourist, but as an explorer setting foot in a city that's steeped in history and brimming with life.
Here are the 10 best places to visit in Boston:
1. Fenway Park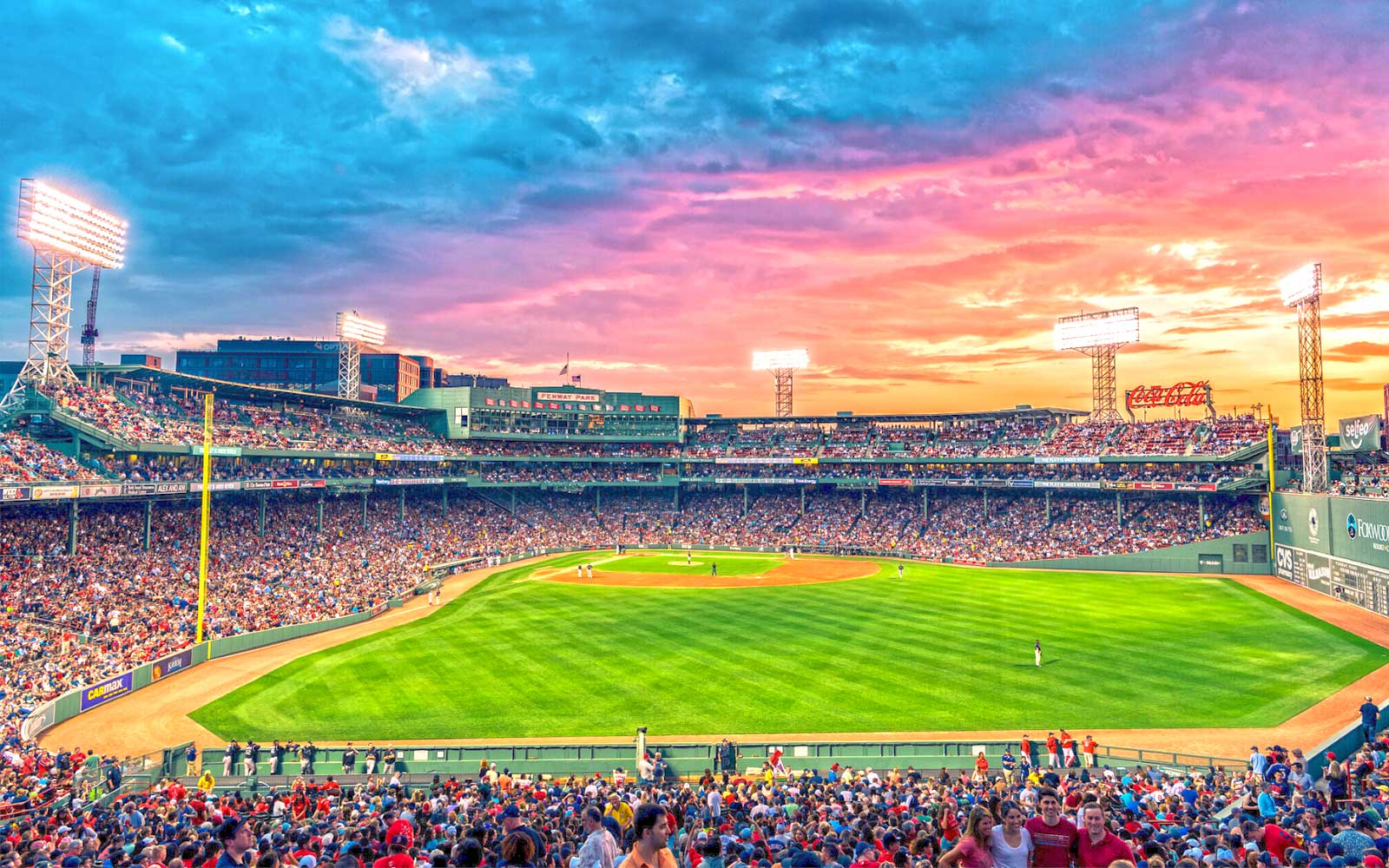 Fenway Park isn't just a baseball stadium; it's a piece of living history nestled right in the heart of Boston. Home to the Boston Red Sox since 1912, this timeless jewel, dubbed "America's Most Beloved Ballpark", is the oldest ballpark in Major League Baseball. But don't let its age fool you. Fenway Park brims with vibrancy, a testament to the enduring love of the game that echoes within its Green Monster walls.
Stepping into Fenway Park is like stepping into a different era, with its hand-operated scoreboard and tightly packed seating giving it an old-school charm. But beyond baseball, Fenway also serves as a cultural hub, hosting concerts, hockey games, and even movie nights. Whether you're a sports enthusiast or a culture lover, Fenway Park is an essential visit on your Boston adventure. It's more than a place to watch a game; it's a place to experience the heart and soul of Boston.
2. Freedom Trail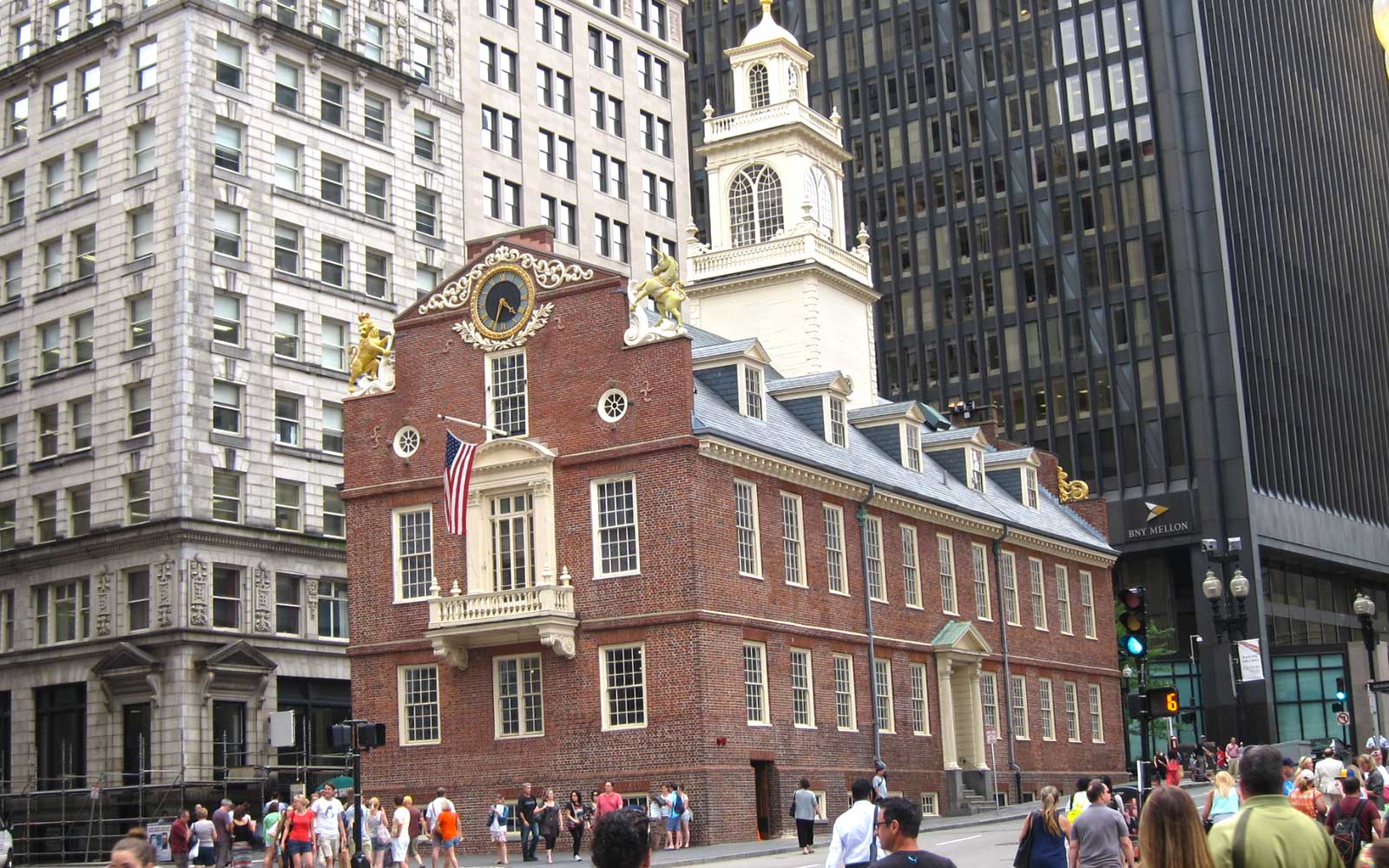 The Freedom Trail is not merely a trail; it's a 2.5-mile-long path through time that tells the story of the United States' birth. This red-brick route guides visitors through 16 of the most significant historic sites in Boston, offering a rich, immersive journey into America's past. From the gold-domed Massachusetts State House to the Old North Church and Paul Revere's House, each step you take along the Freedom Trail is a step back into the pages of history.
The trail also includes iconic landmarks like the Boston Common, the oldest public park in the U.S., and the USS Constitution, the world's oldest commissioned warship afloat. Engaging with history has never been more accessible and enriching. Walking the Freedom Trail is akin to experiencing a living, breathing history lesson – one that paints a vivid portrait of the events that shaped the United States. Whether you're a history buff or a casual traveler, the Freedom Trail offers a unique glimpse into the enduring spirit and rich history of Boston.
3. Museum of Fine Arts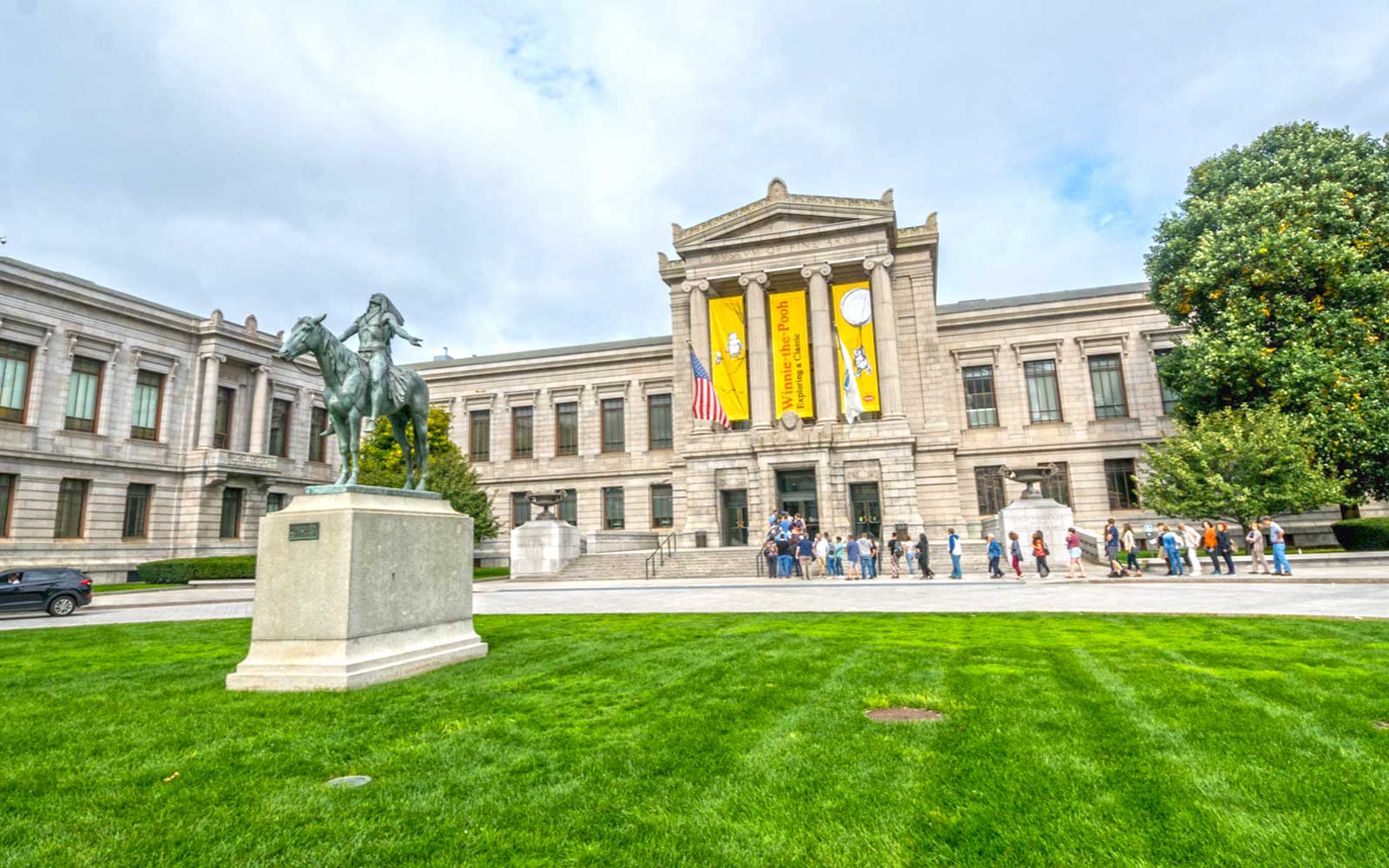 The Museum of Fine Arts, Boston, is a veritable treasure trove for art lovers. Housing one of the most comprehensive art collections in the Americas, the museum boasts over 450,000 works of art, spanning centuries and continents. From ancient Egyptian artifacts to contemporary masterpieces, from Monet's impressionist landscapes to the vibrant works of Frida Kahlo, the MFA offers an exquisite feast for the eyes and the soul.
Venturing through the museum's vast and varied galleries is akin to embarking on a global journey through human creativity. Unique exhibitions regularly rotate through, complementing the stunning permanent collection and ensuring there's always something new to discover. A visit to the Museum of Fine Arts isn't merely about observing art—it's about immersing oneself in the diverse stories, cultures, and ideas that have shaped human expression throughout history. For the artistically inclined, or even the simply curious, the MFA is a must-visit on any Boston itinerary.
4. Boston Tea Party Ships & Museum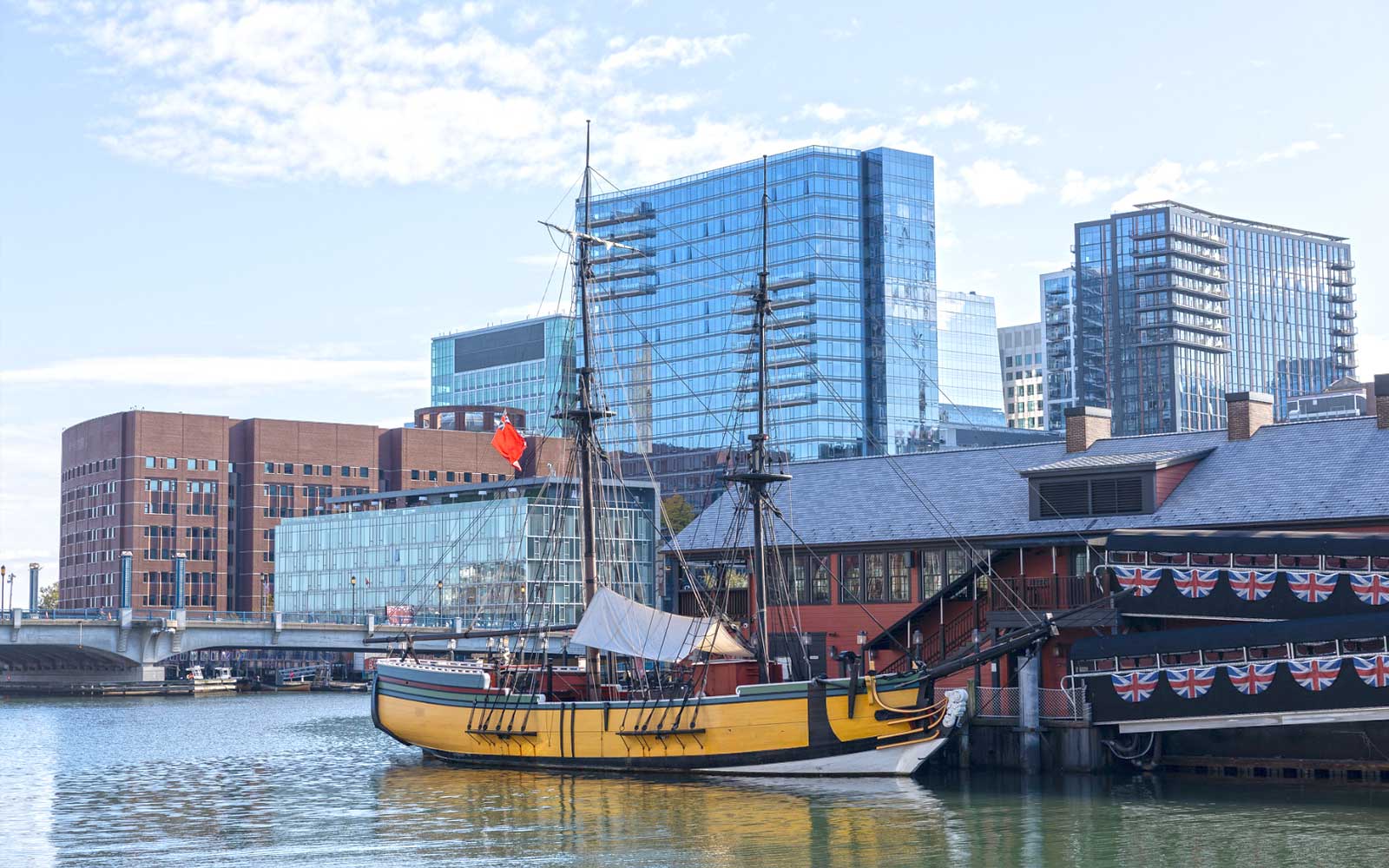 If you're looking to steep yourself in the dramatic events that sparked the American Revolution, a visit to the Boston Tea Party Ships & Museum is an absolute must. Here, history leaps to life in an engaging and immersive way. Located on the Congress Street Bridge in Boston, Massachusetts, the museum takes you on a journey back to the night of December 16, 1773, when American colonists boarded British ships to throw off cargoes of tea in protest against unfair taxes.
More than just viewing exhibits, you'll get a chance to participate in a reenactment of the historic event, complete with historically accurate tea ships, a stirring multi-sensory documentary, and a collection of fascinating artifacts, including the only known surviving tea chest from the actual Boston Tea Party. This is not your typical museum visit—it's a living history experience that will engage, educate, and entertain. Whether you're a history enthusiast or simply curious, the Boston Tea Party Ships & Museum brings to life an event that forever changed the course of American history.
5. North End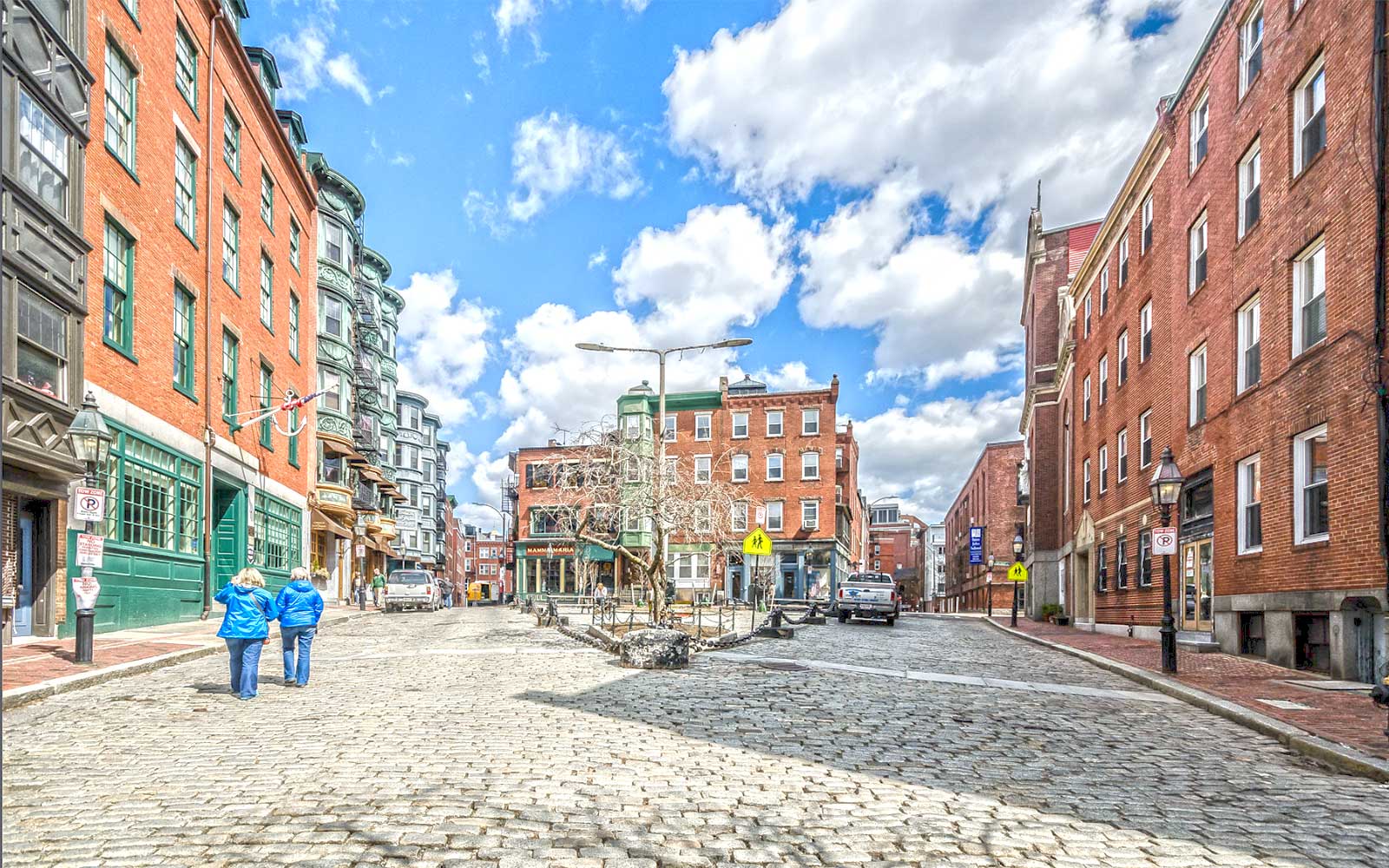 Nestled in the heart of Boston, the North End, often referred to as Boston's "Little Italy," is a neighborhood where old-world charm meets modern vibrancy. This historic area, known as the city's oldest residential community, offers a delightful blend of rich history, colorful architecture, and, of course, irresistible cuisine. With its cobblestone streets, tightly packed brownstones, and authentic Italian eateries, the North End is a must-visit for anyone seeking a slice of European charm right in the middle of Boston.
But the North End isn't just about indulging in cannoli and cappuccino. The neighborhood is home to significant landmarks such as the Paul Revere House and the Old North Church, playing a significant role in America's history. Exploring the North End means immersing oneself in the warmth of a close-knit community, appreciating the echoes of the past, and, naturally, treating your taste buds to some of the best Italian fare in the country. When you're here, you're not just visiting; you're becoming part of the North End's storied narrative.
6. Boston Harbor Islands State Park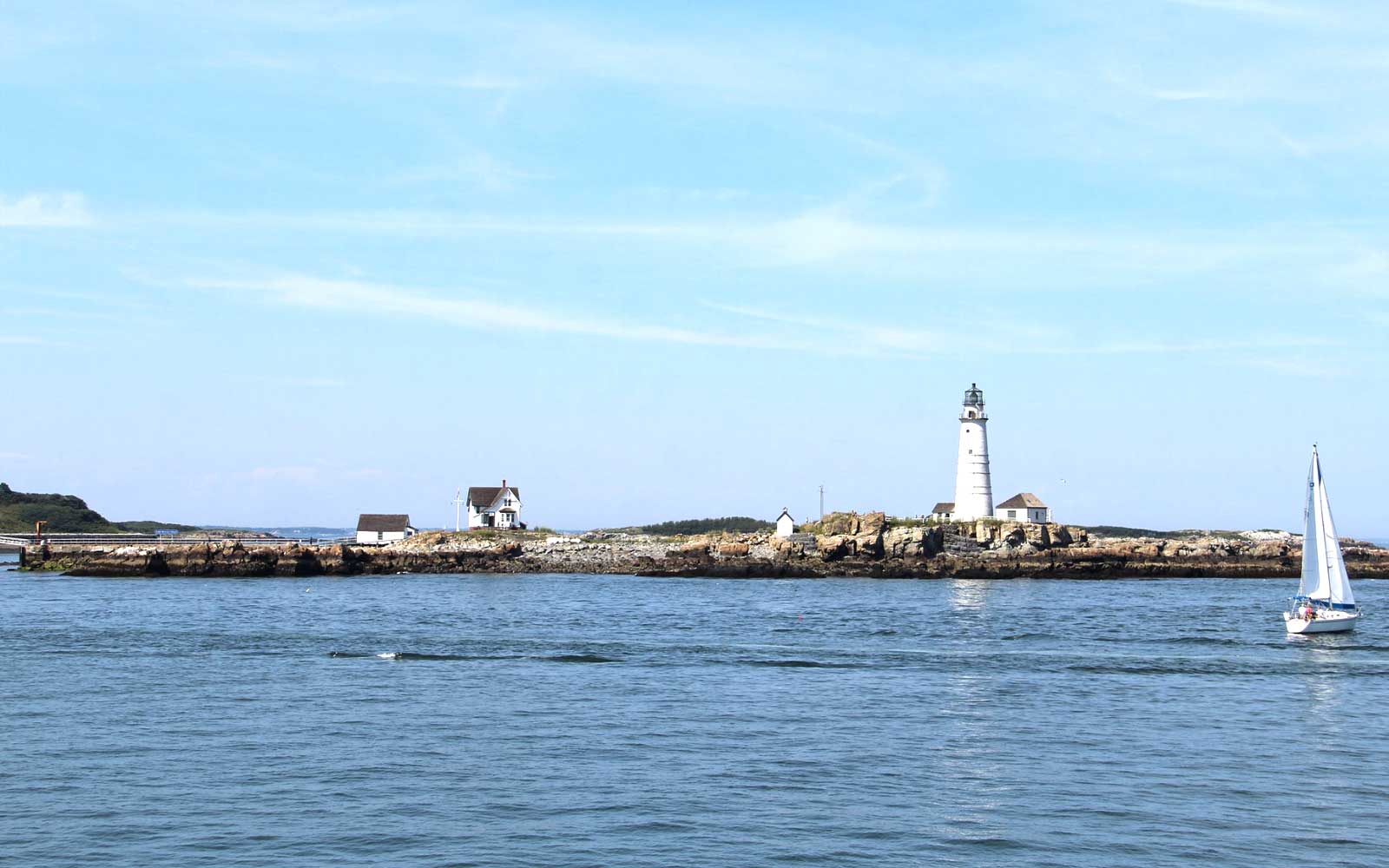 A short ferry ride from Boston's bustling cityscape will transport you to an entirely different world, the Boston Harbor Islands State Park. This collection of 34 islands and peninsulas offers an oasis of natural beauty and history in the midst of the urban environment. Each island possesses its unique charm and features, ranging from sandy beaches and hiking trails to historic lighthouses and forts.
For history buffs, a visit to Georges Island is a must, home to the Civil War-era Fort Warren. Meanwhile, Spectacle Island boasts beautiful trails and a sandy beach, perfect for a day of relaxation and exploration. The Boston Harbor Islands State Park is a true hidden gem, offering visitors a blend of natural beauty, outdoor adventure, and a rich history. Whether you're looking to hike, picnic, swim, or simply escape the city's hustle and bustle, the islands await with their serene landscapes and open spaces.
7. Boston Public Garden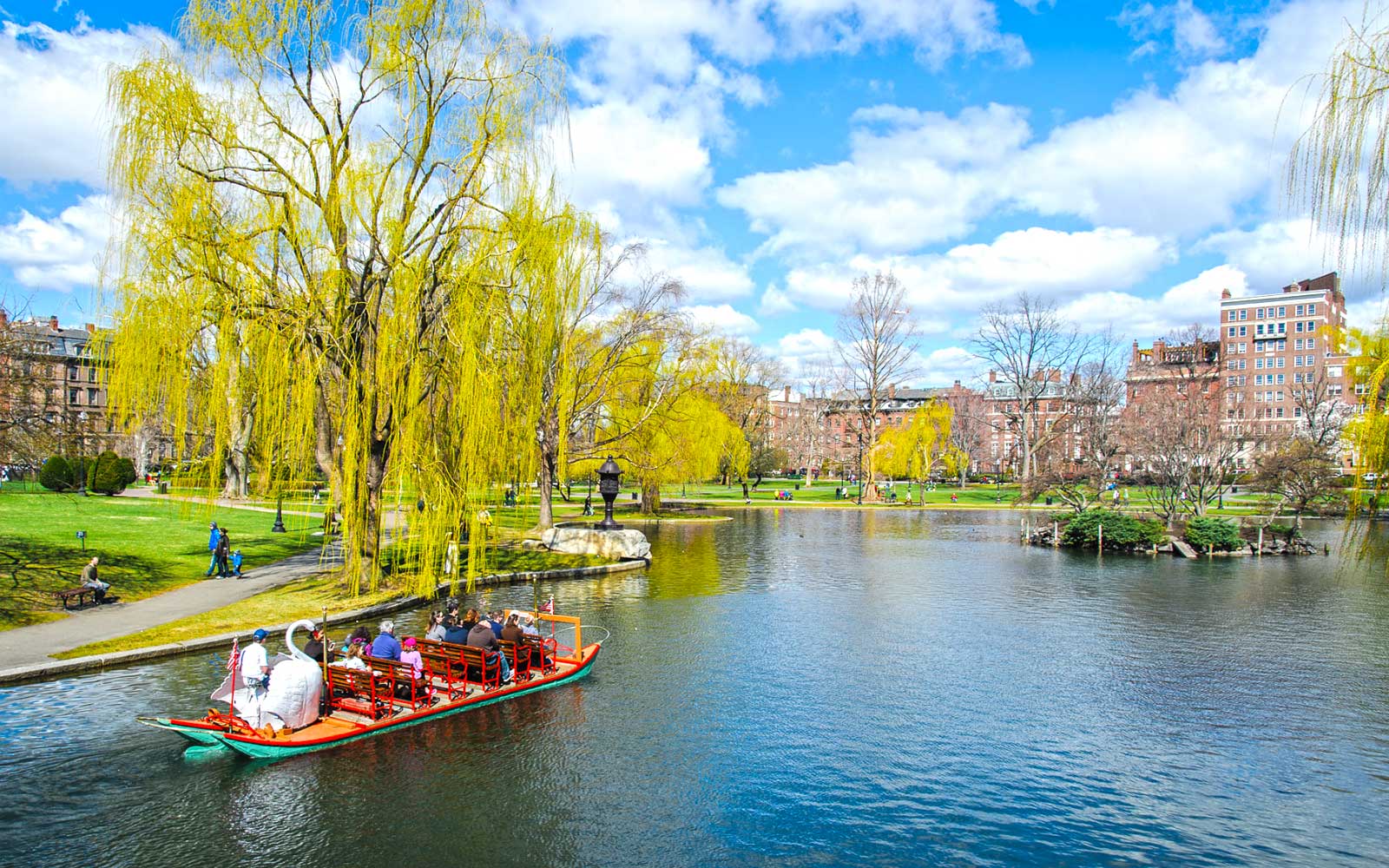 A verdant oasis amidst the bustling cityscape, the Boston Public Garden is an enchanting haven for both locals and tourists alike. Established in 1837, it has the distinction of being America's first public botanical garden. Its stunningly landscaped grounds are adorned with a rich array of trees, flowers, and shrubs, as well as several beautifully crafted statues and fountains.
Perhaps the garden's most iconic feature is its Swan Boats, which have been gliding across the tranquil waters of the garden's lagoon for over 140 years, offering a picturesque and peaceful retreat. Besides its botanical beauty, the Public Garden is also steeped in literary history, famously featuring in the children's classic 'Make Way for Ducklings.' As a place of tranquility, beauty, and history, the Boston Public Garden offers a wonderful respite from the city's hustle and provides a picturesque escape that feels like stepping into a storybook.
8. John F. Kennedy Presidential Museum & Library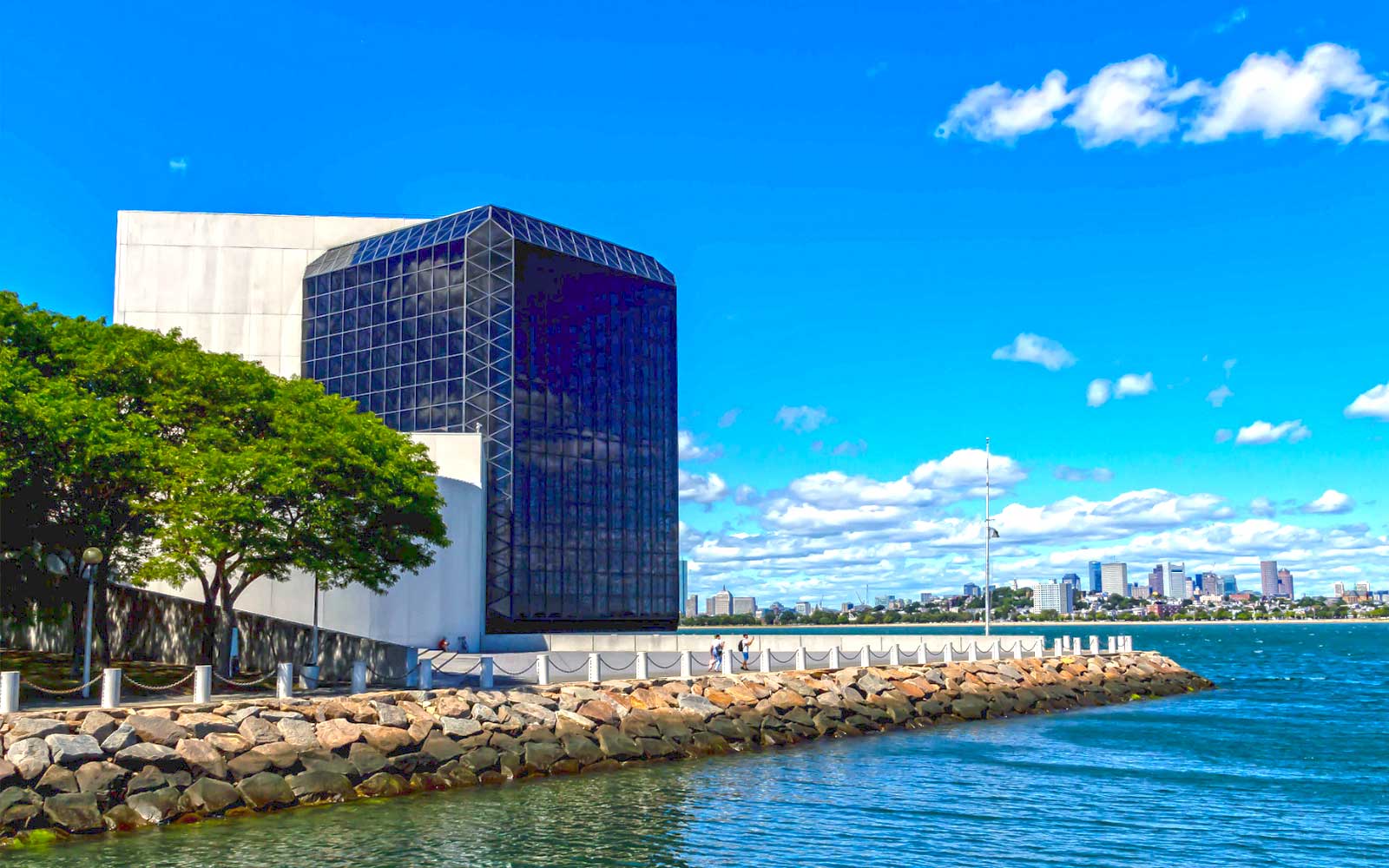 Overlooking the beautiful Boston Harbor on Columbia Point, the John F. Kennedy Presidential Museum & Library serves as a poignant tribute to America's 35th president. The museum captures the essence of Kennedy's life, leadership, and legacy through captivating exhibits, photographs, and videos. From the early days of JFK's political career to his time in the Oval Office, visitors are given an intimate look into the moments that defined his presidency.
The museum houses a treasure trove of artifacts, including personal items that belonged to Kennedy and his family. The library, meanwhile, is a hub of knowledge, boasting an extensive archive of papers and recordings of the Kennedy administration. Additionally, the stunning I.M. Pei-designed building offers breathtaking views of the Boston skyline, adding to the overall visitor experience. A visit to the John F. Kennedy Presidential Museum & Library is not just a journey through JFK's life—it's a deep dive into an era that shaped modern American history.
9. Museum of Science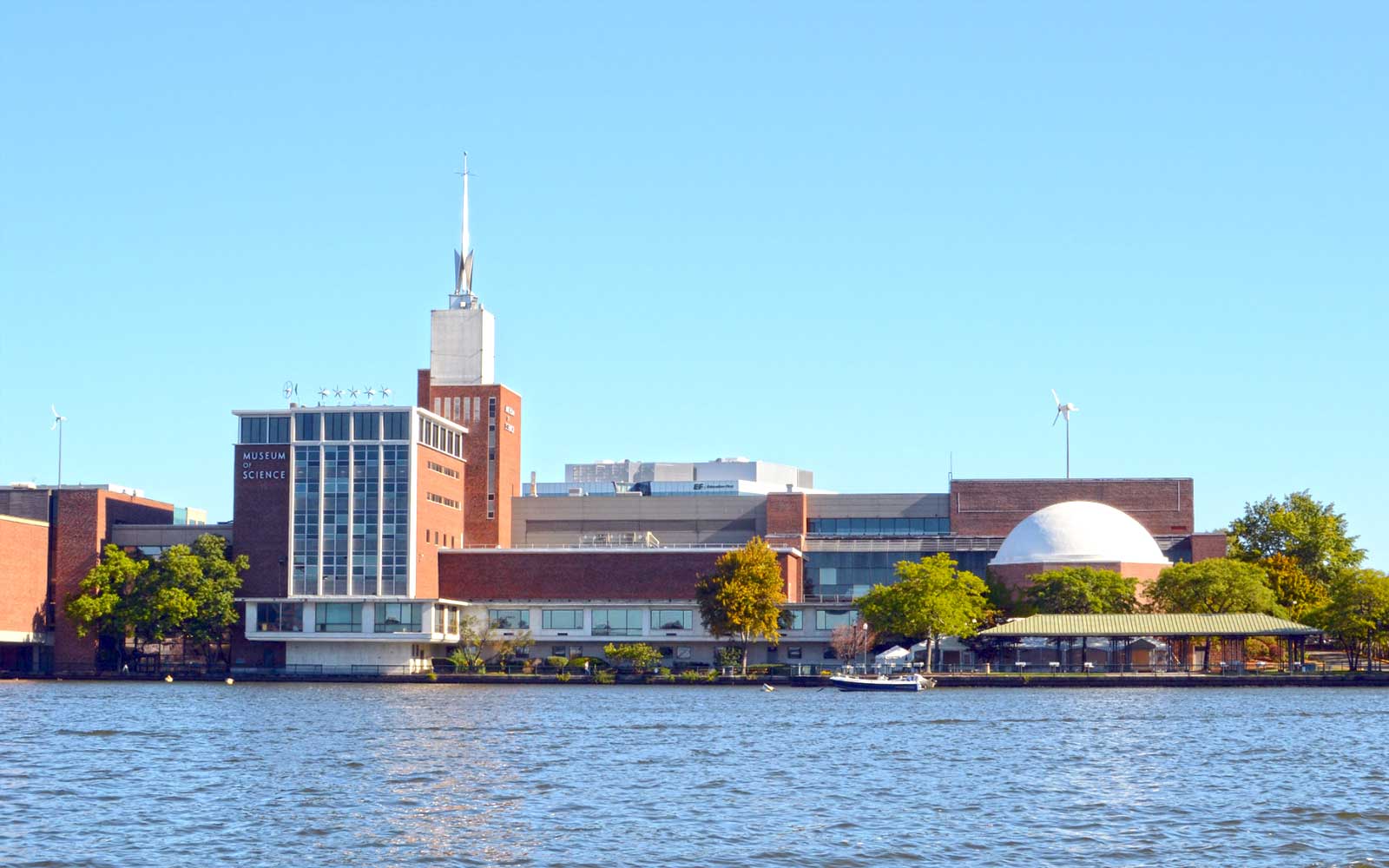 Boston's Museum of Science is a monument to curiosity and exploration, a place where the mysteries of the universe unfold in a fun and interactive environment. With over 700 exhibits spanning all facets of science and technology, from dinosaurs to outer space, there's something to intrigue everyone, making it a perfect destination for families, science enthusiasts, or simply the curious-at-heart.
One of the museum's highlights is the Charles Hayden Planetarium, where visitors can explore the cosmos through breathtaking shows. Additionally, the museum features the Mugar Omni Theater, a unique domed IMAX screen that offers an immersive movie-going experience. Regularly rotating special exhibits ensure that there's always something new to discover. Interactive, engaging, and educational, a visit to the Museum of Science is a deep dive into the fascinating world of scientific discovery, and a perfect way to spend a day in Boston.
10. Boston Public Library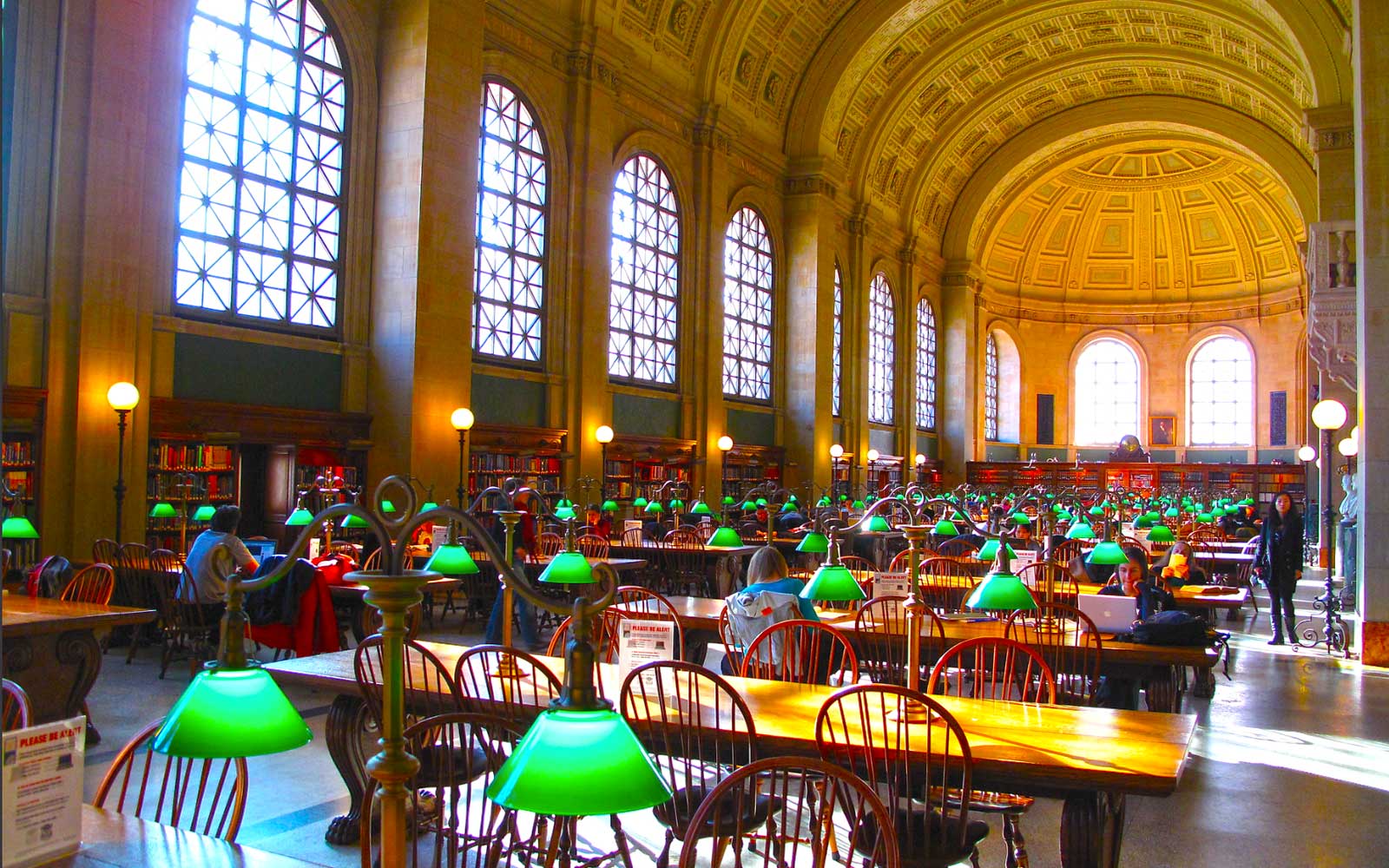 The Boston Public Library, located in Copley Square, is much more than a repository of books – it's an architectural gem, an art gallery, and a testament to the importance of learning. As one of the largest public library systems in the United States and the third largest in the world, it houses over 23 million items, ranging from books to maps to musical scores, making it a treasure trove for the intellectually curious.
Visitors are often awed by the library's architectural grandeur. The McKim Building, with its stunning courtyard and Bates Hall, renowned for its majestic coffered ceiling, represents an architectural masterpiece of the late 19th century. The library is also home to an extensive art collection, including murals by John Singer Sargent. Whether you're in search of knowledge, art, or a peaceful place to relax, the Boston Public Library offers a serene sanctuary in the heart of the city. Visiting it allows one to step into a world where history, architecture, and the pursuit of knowledge harmoniously coexist.
Feel free to explore these pages as well:
And so we come to the end of our journey through Boston. But remember, the charm of this city is that there is always more to see, more to explore, and more to experience. From historic trails and awe-inspiring museums to tranquil parks and vibrant neighborhoods, each turn in Boston reveals a new chapter of its rich and varied narrative.
Whether you've traced the footsteps of revolutionaries on the Freedom Trail, soaked in the serenity at the Boston Public Garden, immersed yourself in the city's maritime history at the Boston Harbor Islands State Park, or indulged in the culinary delights of North End, your experiences in Boston will be etched in your memory, beckoning you to return.
As we close this guide, 'Journey through Boston: Top 10 Best Visit for Every Tourist,' it's important to remember that every journey is unique, shaped by the choices you make and the paths you choose. So, here's to the paths you've walked in Boston, the memories you've made, and the many more adventures that await in this city of endless discovery. Until next time, keep exploring, keep discovering, and most importantly, keep traveling.